Buy Solaray At Discount Prices Of 43% Off And Up!


Brain Chemicals


Messages 1-25 from 25 matching the search criteria.
---
How Curamin Combats Inflammation Pain


Date: December 19, 2012 12:08 PM
Author:
Darrell Miller (dm@vitanetonline.com)
Subject: How Curamin Combats Inflammation Pain

Fact: You can manage pain with natural remedies!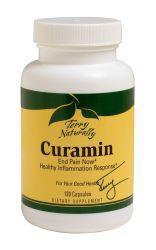 Study has revealed the sad fact that four out of every five Americans perceive that pain is a natural inevitable part associated with old age. Athletes on the other hand believe that severe pain is essential for physical fitness. Many people again, think that there are certain disorders that ignite pain and you can do less or nothing to relieve the ache.

In fact, 28% of America's population believes that there is no solution that can eliminate their personal pain concerns. In the contrary, Curamin by EuroPharma is a highly effective herbal remedy that combines four powerful and clinically proven ingredients, into a single award-winning product that offers an ultimate level of pain relief.

Here is a look into how Curamin relieves inflammation pain.

#Curamin's Ingredients The secret behind Curamin's power is blending the best of the best. These ingredients are well known for their fast action in relieving pain associated with inflammation especially in the bones and joints. Here are the four main ingredients used in the formulation of this unprecedented pain reliever.

*DLPA (DL-phenylalanine) This is a double part amino acid (D phenylalanine & L phenylalanine) that impedes the breakdown of the enkephalin compound, also known as the positive mood enhancer. In addition to that, DLPA converts the L phenylalanine into tyrosine so as to enhance the secretion of two Brain Chemicals; norepinephrine and dopamine, which ease pain and dissolve inflammation.

*Boswellia Boswellia serrata, also known as Indian frankincense is an anti-inflammatory herb used in the Curamin formula. The boswellic acids prevent the hyperactivity of an enzyme called lipoxygenase, which is often associated with inflammation. This way, it effectively combats inflammation pain.

*Nattokinase This natural ingredient is extracted for a Japanese fermented cheese known as natto, hence its name. The production of this beneficial enzyme can be attributed to a certain bacterium called Bacillus natto. Its benefits in relieving pain come through its action of breaking down clots, promoting the circulation of blood. Thickened blood can intensify pain, and by promoting blood circulation, all other Curamin ingredients are well distributed to every single part of the body.

*Curcumin This powerful, natural compound derived from turmeric requires no detailed introduction. It promotes the body's natural ability to combat inflammation and also contains anti-oxidant properties that are very useful in preventing tissue damage. Its functionality in pain relieving is behind its effectiveness in cutting off pathways that lead to inflammation. Numerous studies have also depicted its ability to promote cognitive-enhancing as well as anti-depressant benefits by igniting neuro-protective brain functions and moderating pain neuro-transmitters.

#How Curamin Relieves Pain

This proprietary formula combats inflammation pain by promoting the body's defense mechanism. In addition to that, it features curcumin BCM-95 which has an enhanced oral bioavailability and is highly soluble, thus availing a full spectrum or curcuminoids that fight pain in a flash. Additionally, the amino acids and Boswellia used in the formulation of Curamin helps the body to absorb the pain alienating ingredients quickly, which earns Curamin its well deserved fast-acting characteristic.

Curcumin BCM-95 has extended blood retention; one among the many attributes that makes Curamin stronger than other plain curcumin products. We cannot forget to mention the fact that Curamin is associated to no known side effects. It combats all types of pain ranging from occasional back pain to chronic pain caused by arthritis. So, next time pain becomes a problem, grab a bottle of Curamin and make your life a whole lot easier.


(http://vitanetonline.com/forums/Index.cfm?CFApp=1&Message_ID=2752)
---
What Makes Curamin Such A Good Natural Pain Remedy?



Date: March 07, 2012 06:57 AM
Author:
Darrell Miller (dm@vitanetonline.com)
Subject: What Makes Curamin Such A Good Natural Pain Remedy?

Curamin: A Natural Anti-Inflammatory
When nerve endings become irritated, they cause pain. This is because of factors such as lack of sleep, hormonal imbalance, stress, nutritional imbalance, etc. Pain is generally symptomatic of some dysfunction or inflammation in our body and the first reaction for those suffering from it is to reach out for a pain killer. This is where Curamin comes in.
Curamin is a proprietary formula and a curcumin based supplement. Curcumin is a beneficial compound found in turmeric, a popular Indian spice. Turmeric has been used since centuries in the field of alternate medicine like Ayurveda because of its many medicinal properties. The compound, curcumin in fact, has the ability to reduce pain by supporting the body's ability to respond to swelling and inflammation. It has been found equivalent to some popular allopathic pain killers. Apart from this, it also has antioxidant, antibacterial, antiviral, antifungal and anticancer properties and has been found to promote anti depressant and cognitive enhancement benefits.
Curamin Formula
Curamin is a product having a formula based on this particular compound of turmeric and is therefore extracted out of natural ingredients and has been found to have minimal side effects. Curamin, apart from other ingredients, also contains a strain of curcumin that has a high absorption factor which makes it several times more effective and stronger than plain curcumin products. It not only balances the body's response to inflammation but also has been observed to have a consistent and long lasting effect. Therefore, this makes curamin the most effective form of curcumin available.
Studies have established that curamin is safe and does not interfere with kidney, liver or stomach functions. The safe dosage recommended by the company is two pills twice a day for pain alleviation and not more than 8 pills within a 24-hour period. An overdose of such herbal products may sometimes cause intestinal discomfort at the most.
Main Ingredients of Curamin
Curamin has four principle ingredients that have an overall effect on inflammation caused in the bones and joints due to arthritis or overuse and exercise. These ingredients include: DL-phenylalanine or DLPA is a two part amino acid that acts as a positive mood enhancer by preventing the breakdown of enkephalin compound and also helps in the production of Brain Chemicals like dopamine and norepinephrine. Boswellia that helps to prevent the activity of the inflammatory enzyme. Curcumin which helps block multiple pathways within the body to retard and stop inflammation. Nattokinase which is an enzyme that helps the fast absorption of the ingredients through the body by promoting blood flow and improving circulation.
Benefits of Curamin
Curamin has helped people suffering from problems like arthritis, migraines, bursitis, and soreness caused by accidents or injuries. It also helps build resistance and immunity to inflammation concerned especially with the bones and joints.
Curamin, being a plant based product has no toxic effects and is available with many natural medicine practitioners and pharmacies. It is a very effective natural alternative to allopathic drugs and painkillers that over a long term use cause many side effects, some of which are potent.
If you are in pain, try curamin today!
(http://vitanetonline.com/forums/Index.cfm?CFApp=1&Message_ID=2603)
---
What Vitamins And Minerals Are For Mental Alertness?



Date: August 29, 2011 10:33 AM
Author:
Darrell Miller (dm@vitanetonline.com)
Subject: What Vitamins And Minerals Are For Mental Alertness?

There are many vitamins and minerals which can help improve the health and functioning of the nervous system. Vitamins and minerals are significantly involved in many biological processes of the body. It influences the activities of the organs of the body including the brain. In fact, deficiencies on vitamins and minerals may result to psychological or even psychiatric symptoms in certain individuals. People with psychiatric problems are also prescribed with vitamin and mineral supplements which serve as one of its conventional treatment.
The vitamins and minerals which are good for the improvement of brain function and improvement of mental alertness are the following:
1. THIAMINE OR VITAMIN B1. Generally, insufficient amount of this enzyme may result to mild psychiatric symptoms. Studies revealed that people with inadequate amount of this vitamin has the symptoms of fearfulness, anxiety, depression, agitation and behavioral instability. This vitamin is necessary for the activity the body's enzyme called pyruvate dehydrogenase. This enzyme is required for the conversion of pyruvate to acetyl – coenzyme A. If pyruvate is not catalyzed into acetyl – coenzyme A, the excess pyruvate in the body might be converted into lactate which can cause muscle pains and also psychiatric symptoms such as anxiety. Deficiency of this vitamin must be suspected when the person is alcoholic or malnourished.
2. RIBOFLAVIN OR VITAMIN B2. This vitamin is closely associated with major depression in relation to oxidative stress. Riboflavin is required for the metabolism of protein, fats and carbohydrates. The building blocks of these macronutrients are important for the maintenance of brain health and proper functioning of the nervous system. It can improve the energy levels and functioning of the brain, thus improving an individual's mental alertness.
3. PYRIDOXINE OR VITAMIN B6. Studies show that low level of vitamin B6 is directly related to depression. Inside the body, pyridoxine is converted into its biochemical active form called pyridoxal phosphate which is important for mental alertness and brain functioning. Pyridoxine acts as a coenzyme involved in the synthesis of Brain Chemicals such as serotonin, dopamine and gamma aminobutyric acid (GABA). This vitamin is also involved in the metabolism of carbohydrates and amino acids which are essential for boosting energy levels.
4. COBALAMIN OR VITAMIN B12. Deficiency of this vitamin is closely related to decrease mental functioning. Vitamin B12 is a cofactor of the enzyme methionine synthase which is important in the conversion of homocysteine to methionine. This is required for the production of energy in fatty acids and proteins which is important for the methylation reactions of Brain Chemicals.
5. VITAMIN C. This vitamin is considered to be a cofactor of the neurotransmitter dopamine and is involved in the conversion of dopamine to norepinephrine. These Brain Chemicals are important for the maintenance of proper mental alertness.
6. FOLATE. Decreased mental alertness and depression is a common symptom of low levels of folate in the body. This mineral is involved in the methylation and synthesis of DNA. It is important for the development of brain function and improvement of mental alertness.
7. MAGNESIUM. This mineral is involved in many reactions of the body. Individuals with decreased mental alertness are found to have low levels of magnesium in their cerebrospinal fluids.
8. ZINC. This is a mineral which is important in the catalyses of many enzyme sin the body. It is found in high amount in the brain which is important for nervous activities.
(http://vitanetonline.com/forums/Index.cfm?CFApp=1&Message_ID=2411)
---
How Does Lithium Help with Memory and Mental Disorders?



Date: July 04, 2011 08:42 AM
Author:
Darrell Miller (dm@vitanetonline.com)
Subject: How Does Lithium Help with Memory and Mental Disorders?

Lithium And The Brain
Lithium is a chemical element whose ions have been observed to display pharmacological effects. It is best known as a treatment for mania and remains to this day an approved drug for mood disorders in several countries, including the US. It has been associated with countless scientific studies since the latter half of the 19th century. It is one of the most extensively studied of all drugs that alter mood.
Depression is an ancient disease of the mind that was referred to as melancholia in the ancient world. It has been noted in religious writings over the centuries. High energy levels and mental hyperactivity characteristic of bipolar disorder were once associated with supernatural causes. Religious beliefs have historically considered mental disorders as the work of the devil, and melancholia is not an exception.
Mania
Melancholia and mania were two separate mental conditions. The former was always tied to evil forces whereas the latter were thought to be triggered by other supernatural causes. Early Greek and Roman physicians noted that active behavior deemed to be pathological could be cured by drinking spring waters. Research have studied and reported that these spring waters actually contained lithium salts.
Manic depression was first posited in the 1950s to be a mental illness distinct from both melancholia and mania. It was in France when two psychiatrists independently observed the type of insanity that oscillates from between bouts of depression and mania. It was later categorized as a specific type of psychosis in that the condition was acute, and thus the patient functions normally after recovery.
Lithium was introduced as a treatment for manic depressive disorder in the form of lithium carbonate in the first half of the 20th century. Its use was discovered when lithium urate produced tranquilizing effects on animal subjects. Lithium salts were used as tranquilizers shortly after. Human experiments have proven to be effective in controlling patients chronically suffering from bouts of manic disorders.
Bipolar Disorder
Bipolar disorder is now the widely used term in psychiatry, though manic depression is still preferred by many medical professionals. It was first used in the 1950s to describe oscillations between two polar behaviors: mania and depression. It is a subtype of depression, the other one being major depression or unipolar depression. Lithium remains a drug for mania amid its changing descriptions.
Medicinal concentrations of lithium are generally considered safe in that they produce no apparent psychoactive effects. Instead, they work as a therapeutic treatment. It has been widely established that lithium possesses properties that stabilize mood, though its mechanism of action is still a matter of controversy. It is believed that lithium rebalances Brain Chemicals and alters gene expression.
Lithium appears to have an impact on several neurotransmitters present in the central nervous system, such as glutamate and serotonin Inasmuch as these neurotransmitters are noted for their role in mood and memory, some sources have ascribed nootropic effects to regular intake of lithium supplements.
Lithium is a wonderful supplement available over the counter. Try some Lithium today and feel the difference!
(http://vitanetonline.com/forums/Index.cfm?CFApp=1&Message_ID=2358)
---
Why Is The Amino Acid Tyrosine So Good for the Brain?



Date: June 18, 2011 12:20 PM
Author:
Darrell Miller (dm@vitanetonline.com)
Subject: Why Is The Amino Acid Tyrosine So Good for the Brain?

Tyrosine is an amino acid that serves as an immediate precursor to several organic compounds found in the brain and the central nervous system. It is one of the 20 amino acids utilized by cells in protein synthesis. As such, it is an important component of the human diet, albeit not classified as an essential nutrient. Mental infirmities not related to age has been linked to tyrosine deficiency.
There is no daily value for tyrosine, but it is an integral part of proteins obtained from both animals and plants. Also, supplementation of tyrosine has not shown any adverse effects. That being said, deficiency in tyrosine is not unheard of. In fact, there is a rare autosomal recessive disorder called phenylketonuria that interferes with the synthesis of tyrosine and leads to brain damage and seizures.
Prevents Brain Damage
Tyrosine is one of the amino acids necessary for the manufacture of neurotransmitters and proteins that display vital functions in the nervous system. In phenylketonuria, the synthesis of tyrosine from phenylalanine is impaired, causing the build-up of the latter. High concentrations of phenylalanine deprive the brain of other amino acids, such as tyrosine. This results in progressive mental retardation.
The presence of tyrosine in the central nervous system is very important in mental development. It works as nutrient for nerve cells that powers neuronal activities. Not surprisingly, regular intake of tyrosine has been observed to display cerebroprotective properties. It has also been linked to the prevention of headaches following an intense physical activity.
Improves Stress Tolerance
It has long been suggested that supplementation of tyrosine may improve stress tolerance, but studies that support this claim have surfaced only recently. High levels of tyrosine in the brain appear to improve physiological responses to stress in both animal and human studies. Many researchers believe that depleting levels of tyrosine in times of stress contribute to mental fatigue.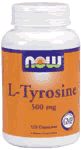 Tyrosine is a precursor to catecholamines, organic compounds that function as neurotransmitters and hormones. It is converted to epinephrine, or adrenaline, which is responsible for the activities in the peripheral nervous system during stress. It is also converted to norepinephrine, which sends signals to both sides of the brain and forms a neurotransmitter system within the brain and the spinal cord.
Promotes Mental Clarity
Tyrosine plays a role in sustaining mental clarity, the reason why it is thought to produce nootropic effects. For one, the availability of tyrosine in the brain improves mental function, especially under psychological stress. It is utilized by the brain in the manufacture of Brain Chemicals involved in cognitive function and even motor skills.
More importantly, tyrosine provides a ready pool of levodopa, which increases dopamine levels. Both tyrosine and dopamine levels have been observed to be low in individuals suffering from clinical depression, suggesting that tyrosine may provide mood-altering effects. Since there is no harm in regular intake of tyrosine, it has been promoted as an alternative to other mood enhancers.
(http://vitanetonline.com/forums/Index.cfm?CFApp=1&Message_ID=2342)
---
Control Cholesterol, Loose Weight, Regulate Blood Sugar, And More With Inositol



Date: June 02, 2011 12:10 PM
Author:
Darrell Miller (dm@vitanetonline.com)
Subject: Control Cholesterol, Loose Weight, Regulate Blood Sugar, And More With Inositol

What Does the B Vitamin Inositol Do for the Body?
Inositol is an organic compound that functions within the human body in the same way as nutrients. Its vitamin-like activities are believed to be similar to other B vitamins. It plays an important role in the upkeep of cells, breakdown of fats, effects of insulin, activities of serotonin, and regulation of cholesterol, among others. It is usually obtained from plant-based food products that contain lecithin.
Myo-inositol is the form most widespread in nature. It is also the form most active within the body as it has been associated with many physiological functions. It is no longer classified as an essential nutrient in that our body is capable of synthesizing it in adequate amounts. That being said, its vitamin-like activities and desirable health benefits have contributed to its popularity as a supplement.
Reduces Cholesterol Levels
One of the biological roles of inositol is to help regulate cholesterol levels in the systemic circulation. This nutrient even reduces overall lipid levels. It limits the conversion of very-low-density lipoproteins to low-density lipoproteins, or bad cholesterol. In addition, it promotes the releases of high-density lipoproteins, or good cholesterol, which contains lower amounts of lipids. By so doing, it lowers free fatty acids and other lipids in the blood and protects the blood vessels from lipid peroxidation.
Modulates Serotonin Activities
Inositol is directly involved in the activities of what we refer to as the happiness hormone, which is the neurotransmitter serotonin. In fact, this nutrient has very visible impact on the effects of serotonin on mood, appetite, sleep, and muscle contraction. Healthy levels of inositol increases the overall tolerance of the human body to risk factors and creates a general feeling of physical well being.
Induces Weight Loss
Fat metabolism relies on the presence of inositol, the reason why this B-vitamin-like compound is commercially touted to aid weight loss. Inositol participates in the chemical reactions that lead to the breakdown of fats. Consumptions of foods rich in inositol have shown to increase effective utilization of fat reserves found in adipose tissues, such as the unwanted subcutaneous body fat. Proponents of supplementation believe that inositol induces breakdown of fats even while sleeping.
Regulates Blood Sugar
The hormone insulin is responsible for regulating blood sugar levels throughout the day. It sends signals to individual cells that promote the uptake of glucose from the blood. Glucose is of course what fuels cellular activities, and thus contributes to the metabolism of compounds utilized by cells. Inositol enables insulin to initiate signal transduction and communicate effectively with cells in the process.
Improves Mental Disorders
Inositol has long been linked to the improvement of mental disorders. It has been observed that individuals diagnosed with clinical depression have low levels of inositol in their cerebrospinal fluid. Supplementation appears to rebalance Brain Chemicals, enhance mood, and improve mental illnesses, such as bipolar disorder, obsessive-compulsive disorder, anxiety disorder, panic attacks, major depression, and Alzheimer's disease.
Improve Your Health with Inositol.
Grab some inositol today and improve your cardiovascular health naturally!
(http://vitanetonline.com/forums/Index.cfm?CFApp=1&Message_ID=2318)
---
How Does Taurine Help the Brain?



Date: May 13, 2011 01:09 PM
Author:
Darrell Miller (dm@vitanetonline.com)
Subject: How Does Taurine Help the Brain?

Taurine is an amino acid often added to energy drinks. There have been several theories on how taurine affects Brain Chemicals and improve cognitive function. For many years, it has been compared to caffeine due to its effects on the human brain that appear to enhance mood. Its exact mechanisms of action remain a mystery to the scientific community, but recent studies are believed to be closing in.
It has long been known that taurine crosses the blood brain barrier, allowing it to exert some effects on several neurotransmitters found in the central nervous system. It has been tied to the alleviation of many mental illnesses, such as epilepsy, post traumatic stress disorder, clinical depression, bipolar disorder, and anxiety, making it the subject of a number of studies in the past few years.
Rebalances Brain Chemicals
It has been postulated that taurine influences the activities of neurotransmitters in the brain, but only recently has brain scientists been able to actually track its activities in the brain. A team of researchers at Cornell University managed to find a site for the neurological activity of taurine, with initial results pointing to its relationship with gamma the neurotransmitter aminobutyric acid, or GABA. The researchers do not discount the possibility that taurine may even have a receptor of its own.
Whether taurine interacts with Brain Chemicals is no longer debatable as it creates homeostasis in the central nervous system. It acts on receptors that the researchers discovered to be the same receptors present in GABAergic mechanisms. That being said, scientists remain inconclusive as to how its interaction with GABA receptors provides energy-boosting benefits as it is marketed in the food and drug industries.
Prevents Neuron Damage
The scientific community is convinced that taurine has neuroprotective properties. High levels of taurine in the brain have been observed to protect brain tissues from cerebral ischemia. Taurine has been linked to many metabolic pathways that are known to promote neurological health, such as the activation of glycine receptors and the regulation of enzymes called cysteine-dependent aspartate-directed proteases.
In addition, taurine serves as antioxidants that protect nerve cells from cellular damage brought on by oxidative stress. The presence of taurine within cells reduces damage from calcium excesses and increases mitochondrial events. For decades, supplementation of taurine has benefited sufferers of brain ischemia, epileptic seizures, panic attacks, anxiety symptoms, and even alcohol withdrawal.
Enhances Cognitive Function
Taurine has already been associated with physiological functions the hypothalamus controls, such as sleep-wake cycle and responses to fatigue. In several laboratory studies, administrations of taurine by way of intraperitoneal injection have successfully induced social interaction in animal subjects. It is one of the amino acids that affect cognitive development, especially in children. While it is one of the most abundant amino acids in the brain, it is depleted as we age, making supplementation a good option.
Protect your brain with Taurine by taking it daily!
(http://vitanetonline.com/forums/Index.cfm?CFApp=1&Message_ID=2295)
---
Boost Brain Chemistry, Lower Bad Cholesterol, And More



Date: May 12, 2011 01:27 PM
Author:
Darrell Miller (dm@vitanetonline.com)
Subject: Boost Brain Chemistry, Lower Bad Cholesterol, And More

What is Inositol Good for?
Inositol is an organic compound present in many plant-based foods. Popular nutritional sources of inositol include brown rice, wheat bran, whole grains, beans, nuts, and other foods rich in fiber. It is a polyphosphorylated carbohydrate that was once classified as an essential nutrient together with B-complex group of vitamins. It is an important component of signal transduction of cells, amplifying the strength of signals from the receptors on the cell surface to target molecules within the cytoplasm.
Cancer research on inositol is one of the most publicized. Fruits and vegetables that are known for their high fiber content also contain large amounts of inositol, which is believed to prevent the inactivation of DNA repair gene and protect the cells from mutation that lead to carcinogenesis. In laboratory studies it has shown great medicinal potential as a therapeutic remedy for various cancers. In addition, it has been extensively utilized in the treatment of psychiatric disorders.
Rebalances Brain Chemicals
Supplementation of high dose inositol has been observed to be beneficial to sufferers of mental illnesses. There have been numerous clinical trials focused on its effects on the chemical compounds found in the central nervous system, and early studies recorded that its mechanisms of action are similar to a class of antidepressants called selective serotonin reuptake inhibitors, or SSRIs.
A growing body of scientific literature is devoted to its purported role in the amelioration of anxiety disorder, panic disorder, obsessive-compulsive disorder, clinical depression, and bipolar disorder. It has been favored over some SSRIs because of its desirable results and absence of side effects. It has particularly benefited individuals diagnosed with obsessive compulsive disorder, with testimonies being largely positive. Also, it has been reported to also reduce frequency of panic attacks.
Lowers Bad Cholesterol
High-fiber diet has always been recommended to manage high cholesterol levels. It emphasizes the intake of whole grains, fruits, and vegetables. The same group of foods is rich in the carbohydrate inositol. In the latter half of the 20th century, it was discovered that inositol in fact contributes to the breakdown of fatty molecules, such as triglycerides, in the gastrointestinal tract and interferes with their absorption. More importantly, regular consumptions of inositol appear to reduce overall lipid levels in the blood. It is postulated that it blocks the metabolic pathway that integrates triglycerides in very-low-density lipoproteins, the immediate precursors of low-density lipoproteins, also known as bad cholesterol. By so doing, it not only lowers cholesterol and free fatty acids found in systemic circulation but also prevents cardiovascular diseases, such as atherosclerosis.
Other Benefits
Many nutraceutical products that contain inositol are commercially touted to aid weight loss. Inositol has also been associated with the alleviation of digestive problems, most notably constipation. It is believed to soften the stool by attracting water as it works its way into the alimentary canal, and regular intake promotes regularity. Furthermore, it has been linked to hair growth as low levels of inositol have often been tied to hair loss.
Taking a inositol supplement can help you obtain all the inositol you need for your daily needs!
(http://vitanetonline.com/forums/Index.cfm?CFApp=1&Message_ID=2294)
---
Can Royal Jelly Really Boost Energy?



Date: April 18, 2011 02:25 PM
Author:
Darrell Miller (dm@vitanetonline.com)
Subject: Can Royal Jelly Really Boost Energy?

Royal Jelly as an Energy Boost
Royal jelly is an all-natural animal product entirely derived from the secretions of honey bees. It is commercially touted as an energy booster because of its unique combination of compounds that help produce energy in cells and promote mental clarity. It contains an abundance of monosaccharides, amino acids, fatty acids, trace minerals, and enzymes, all of which have bioactive properties.
Inside a honeycomb, royal jelly is obtained from queen cells. These secretions are actually fed to all larvae, but only queen larvae are fed with royal jelly in amounts that can be harvested. This is the reason why royal jelly is considered rare. That being said, recent innovations in the manufacture of honey and the overall beekeeping process have contributed to increasing productions of royal jelly.
Contains Vitamins and Minerals
Royal jelly is available as a dietary supplement noted for its high vitamin and mineral content. It is a natural source of vitamin B complex, notably pantothenic acid (vitamin B5) and pyridoxine (vitamin B6). It has relatively high amounts of simple sugars and fatty acids, both groups are biological precursors of cellular energy. In general, it contains up to 15 per cent carbohydrates and 5 per cent healthy fats.
In addition to vitamins, it is also rich in enzymes that are believed to aid the fast absorption of its bioactive compounds in the small intestine. In addition, it contains trace amounts of dietary minerals. Royal jelly is often marketed as a fast-acting energy booster because its components are believed to work synergistically in the prompt release of energy within cells right after absorption.
Improves Energy Metabolism
Coenzyme A is an organic compound produced in the human body to aid the metabolism of cellular energy. Its synthesis, however, requires the presence of pantothenic acid, a vitamin obtained largely from the diet. It is postulated that royal jelly helps increase the production of energy in that it contains pantothenic acid in amounts sufficient to affect the biosynthesis of coenzyme A.
Royal jelly is also noted for its pyridoxine content. Pyridoxal phosphate, or pyridoxine, is the active form of vitamin B5. It is necessary for the metabolism of protein, glucose, and lipids. It is of special significance in yielding energy from glycogen, which it converts to glucose. The combination of fatty acids, simple sugars, and B vitamin in royal jelly enables it to bring about a noticeable energy boost.
Creates Feelings of Well-being
Royal jelly has been linked to an increase in the release of major neurotransmitters, especially serotonin, dopamine, and glutamate. Serotonin is dubbed the happiness hormone. Dopamine is linked to rewards-seeking behavior and keeps interest in repetitive tasks. And glutamate is a major excitatory neurotransmitter in the central nervous system. Together they sustain mental focus.
The roles of its components and their metabolites in the production of energy and release of Brain Chemicals are the reason why royal jelly creates feelings of physical and mental well-being.
Royal Jelly Use It
As you can see, royal jelly is rich in many nutrients to support a health brain and metabolism. If you are seeking more energy, give royal jelly a try!
(http://vitanetonline.com/forums/Index.cfm?CFApp=1&Message_ID=2277)
---
How Does Passion Flower Help Me Relax ?



Date: April 07, 2011 01:39 PM
Author:
Darrell Miller (dm@vitanetonline.com)
Subject: How Does Passion Flower Help Me Relax ?

Passion flower refers to a group of flowering plants that belongs to the genus Passiflora, comprising of up to 500 species. The commonly known plant species of Passiflora are climbing vines with a woody stem system although there are a few herbaceous shrubs. They are found across the globe with the exception of arctic and sub-Saharan regions and easily recognizable by their unique flower structure which often contains prominent styles and stamens. Passiflora incarnata, or more commonly known as Maypop in the vernacular, has a long association with folk medicine of American Indians, who use various parts of the plant as a relaxant.
Different species of Passiflora are called different names, but the trivial name passion flower pertains to the corona that resembles the crown of thorns worn by Jesus. Moreover, the Christians have ascribed many symbolisms for the intricate parts of the flower. For example, the ovary is believed to represent the Holy Grail. Early European settlers in the Americas discovered the calming effects of teas made from Passiflora species through the Indians, and popularized its use against anxiety soon after in Europe.
Produces Tranquilizing Effects
Several studies have investigated the effects of passion flower on human health, with a few comparing it to the drug exazepam. Its mechanism of action is still under scrutiny, but scientists are convinced that its sedative effects are very similar to the herbs Valeriana officinalis and Piper methysticum. More often than not, it is used in combination with these two herbs. As a mild relaxant with a slow onset of action, Passiflora incarnata, or Maypop, have been documented to benefit individuals suffering from irritability, insomnia, and agitation. In conjunction with a drug called clonidine, it also appears to relieve muscle tremors.
Increases Inhibitory Brain Chemicals
It has long been postulated that passion flower works on the principle of raising the levels of inhibitory neurotransmitters, such as gamma-aminobutryric acid, or GABA. Glutamic acid, the biological precursor of gamma-aminobutyric acid, has been linked to neuronal excitotoxicity that leads to many known diseases of the nervous system. By aiding the metabolic pathway responsible for converting glutamate into gamma-aminobutyric acid, passion flower not only increases the amounts of the chief inhibitory Brain Chemicals in the human brain and the rest of the central nervous system, but also lowers the levels of excitatory neurotransmitters. This results in a drop in neuronal activities and a reduced risk of excitotoxicity, which translated into a more relaxed feeling.
Alleviates Physical Fatigue
Passion flower is known to counter the harmful effects of stress. In addition to alleviating psychiatric symptoms of anxiety, Passiflora incarnata has also been tied to the treatment of muscle weakness characteristic of fibromyalgia. It is one of the herbal nervines used in combination with other herbal adaptogens in combating physical fatigue due to long hours at work and the consequent sleep deprivation. Fortunately, passion flower is generally considered safe and nontoxic, with dosages equivalent to food proportions in general.
Passion flower can be taken with valerian and skull cap to help calm the mind and body when under intense stress. Give it a try and See for yourself!
(http://vitanetonline.com/forums/Index.cfm?CFApp=1&Message_ID=2267)
---
Improve Your Memory Naturall, How Does Huperzine A Help Improve Memory?



Date: March 26, 2011 10:47 AM
Author:
Darrell Miller (dm@vitanetonline.com)
Subject: Improve Your Memory Naturall, How Does Huperzine A Help Improve Memory?

Huperzine A and The Brain
Huperzine A is an organic compound naturally occurring in a plant species believed to be one of the oldest vascular plants still in existence. It is derived entirely from the firmoss Huperzia serrata, which is reputed for its memory-enhancing effects in China for the most part of its history. It has gained the attention of researchers and health professionals in the West owing to its purported role as a cholinesterase inhibitor, which delays cognitive decline and brain shrinkage tied to Alzheimer's disease. It has become popular to people seeking other forms of cholinesterase inhibitors apart from those commonly available in the market, and anecdotal evidence points to its noticeable effects on symptoms of Alzheimer's disease.
Increases Quantities of Neurotransmitters
Cholinergic neurotransmission makes use of a system of nerve cells that participate in anti-excitatory activities in the central nervous system. These neurons rely on an endogenous compound called acetylcholine, which acts as the primary neurotransmitter in the brain, the brain stem, and the spinal cord. Acetylcholine as a neurotransmitter is synthesized from esterified acetic acid and choline, but its lifespan is cut short by the enzyme cholinesterase.
This enzyme induces the hydrolysis of this neurotransmitter back into choline and acetic acid. Huperzine A works on the principle of inhibiting the enzyme cholinesterase, resulting in a longer acetylcholine lifespan especially those in the brain. By doing so, it also raises the levels of other neurotransmitters that are in the employ of nerve cells.
Affects Chemical Compounds in the Brain
Nerve cells constantly respond to many chemical brains that may induce more neuronal activities that affect cognitive function. The busier nerve cells become, the sooner the brain is able to sustain concentration. An increase in neurotransmitters has been tied to greater neuronal activities. Also, there are exogenous chemical compounds that when ingested pass the blood-brain barrier and act as stimulants to nerve cells, such as caffeine.
It has been postulated that Huperzine A provides a nootropic effects by influencing endogenous Brain Chemicals and consequently stimulating neuronal activities in a similar way caffeine does. However, unlike caffeine, it is not considered a psychoactive drug. More importantly, a more recent study points to its effects on nerve growth factor, or NGF, a protein responsible for the growth and upkeep of nerve cells. This means Huperzine A not only influences Brain Chemicals, but also makes sure that nerve cells survive.
Creates Positive Effects on Neuroplasticity
In contrary to former claims that the brain does not change after early developments during infancy, recent studies point to changes in both chemical makeup and cellular structure as we age. These changes are a response to both physiological stimulus and learning experience. New nerve cells are created as we spend more time sharpening our mental skills, much like how the muscles respond to continuous exercise and body toning. This process of change in the brain is called neuroplasticity, which Huperzine A supports by acting as a vitamin-like nutrient to nerve cells and neurotransmitters.
If you want to improve brain function and memory, give Huperzine A a try today!
(http://vitanetonline.com/forums/Index.cfm?CFApp=1&Message_ID=2259)
---
A Good Vitamin Plan Is Essential To a Health Child To Help Fight ADHD



Date: December 21, 2010 06:19 PM
Author:
Darrell Miller (dm@vitanetonline.com)
Subject: A Good Vitamin Plan Is Essential To a Health Child To Help Fight ADHD

Have you known any child who is having difficulty staying focused and paying attention, difficulty controlling behavior, and hyperactivity or over-activity? This child is probably experiencing attention deficit hyperactivity disorder or ADHD. ADHD is a common childhood disorders and can continue through adolescence and adulthood. Researchers are not sure what causes ADHD, although many studies suggest that genes play a large role.
Like many other health conditions, ADHD probably is a result of a combination of factors. There has been no cure for ADHD yet palliative management is promising in reducing symptoms of ADHD and improving the child's well being and optimal functioning. These include medications, psychotherapy, training and education or a combination of these managements. In this article, we will be focusing on the natural vitamins that can help fight the exacerbation of ADHD symptoms which include:
1. Choline: Choline is a vital precursor to the production of neurotransmitters such as Dopamine and Acetylcholine. These nervous system chemicals are helpful in supporting concentration, alertness, and memory.
2. Zinc: Studies show that children in ADHD categories have lower levels of zinc and clincal studies reveal that those children who supplemented with extra zinc along with traditional ADHD medications have reported improvement of signs and symptoms most especially hyperactivity and impulsivity. Foods high in zinc include Seafood, oysters, salmon, crabmeat, and, red meat like beef, lamb and pork, poultry such as turkey and chicken, dairy products, nuts, beans, fortified cereals, and whole grains.
3. Fish oil: Most Oily Fish contain omega-3 fatty acids With DHA. These chemicals can improve mental skills and enhance the child's ability to organize activities. Possible cause for the low fish oil status of the ADHD children may be impaired conversion of the fatty acid precursors namely Linolenic Acid and alpha-linolenic acid to their longer and more highly unsaturated products, EPA and DHA, which are fish oil fats. Fish high in omega 3 fatty acids include salmon, albacore tuna, herring, mackerel, trout, sardines, flax seeds, walnuts, butternuts and soybeans.
4. Magnesium: Magnesium can have a calming effect. The best thing about magnesium is that it is abundantly found in many foods. Low dietary magnesium levels could lead to anxiety, irritability, and/or restlessness. This mineral can also play a role in sugar metabolism, which is important when wanting to stabilizing moods and concentration. Magnesium, a calming mineral, can be found in foods like nuts, black beans, peas, seeds and ready-to-eat whole grain cereals.
5. Vitamin B-6: Vitamin B-6 is needed for normal mental development and is important in the synthesis of Brain Chemicals including dopamine , serotonin, and norepinephrine. A B-6 deficiency has symptoms of inability to concentrate, irritability, and short-term memory loss. Regular consumption of vitamin B-6 could help reduce behavioral issues in a ADHD child. Good sources of B vitamins are milk, fish, eggs, yeast, green-leafy vegetables and cereals. Oranges are a great source of vitamin C and can improve our mood.
These are some of the natural vitamins that we find in our food. A good multiple vitamin supplements with iron can be safe and effective.
If you Suspect your child has ADHD, whats stopping you from getting him or her on a supplement plan today?
(http://vitanetonline.com/forums/Index.cfm?CFApp=1&Message_ID=2211)
---
Use Curamin For Painful inflammation and see how your life can change!



Date: June 15, 2010 05:10 PM
Author:
Darrell Miller (dm@vitanetonline.com)
Subject: Use Curamin For Painful inflammation and see how your life can change!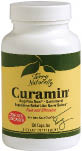 Everyone experiences occasional pain at some time in their lives. We use the word pain in our jargon to describe something unpleasant and to indicate the necessity of toughening up such as "no pain no gain". As common as the word pain may be, there are many misconceptions about pain. Four out of five Americans believe that occasional pain is just natural and unavoidable due largely to getting older. More than one quarter of Americans believe there is absolutely nothing they can do to relieve their personal pain.
Pain is a warning signal that something has gone wrong in the body or that something is damaged. Pain is so unpleasant that it motivates you to remove yourself from the cause of this damage as quickly and completely as possible.
There are four ways to relieve occasional pain:
1. You can leave the pain alone, but flood the body with feel-good substances that push the pain signals out from your consciousness (drugs).
2. you can put the person asleep and do surgical procedures to cut nerves and stop the pain.
3. You can impact the nervous system the internal wiring that carry the pain signals to dull them so that the signal becomes less distinct and weaker.
4. You can target what is causing the pain in the first place (most recommended). Occasional pain can be perfectly normal for instance, starting a new exercise routine when you are a bit out of shape. When dealing with type of pain, helping the body to balance its inflammation response can have tremendous impact.
This is where curamin is the answer to pain problems.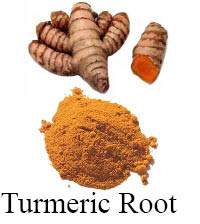 Curamin contains four high potency ingredients that make it work so well. The first ingredient is curcumin from Turmeric. Curcumin is a super antioxidant with a ORAC value of 1592.27 each gram. That's 24 times stronger than blueberries. Curamin also contains Boswellia, DLPA (DL-phenylalanine) which help fight inflammation and maximize the endorphins and enkiphalins in our own body. It finally contains nattokinase which is a systemic enzyme known to help improve circulation.
They all break down as follows:
DLPA: DL-phenylalanine is an amino acid consisting of equal parts D-phenylalanine and L-Phenylalanine. D- inhibits the breakdown or compounds called enkephalins. Enkephalins are associated with positive mood and have been shown to relieve occasional muscle pain due to exercise or overuse. L- is converted into tyrosine, which in turn is used to produce Brain Chemicals norepinephrine and dopamine.
Boswellia: Clinically tested boswellia helps reduce the activity of the inflammatory enzyme, 5-LOX (lipoxygenase). A compound (beta boswellic acid) found in boswellia which interferes with its benefitical activity has been removed, greatly increasing the effectiveness of this extract.

Curcumin: Curcumin, a compound found in the spice of turmeric, inhibits multiple inflammation pathways in the body. It is also a potent antioxidant. Some of the benefits associated with curcumin include immune system modulation, protection from oxidative stress, and support the body's natural anti-inflammatory response. The specialized extract in this formula has the highest absorption of any curcumin extract available for maximum health benefit. (Found in Curamin)
Nattokinase: the enzyme nattokinase helps promote blood flow, aiding the other ingredients in the formula to reach all areas of the body.
So if you are suffering from chronic pain, give curamin a try and see how well you can feel. If you are concerned about its effectiveness, have no fear, VitaNet ®, LLC offers a 100% Money back guarantee if the product does not work for you.
(http://vitanetonline.com/forums/Index.cfm?CFApp=1&Message_ID=2167)
---
Boost Memory



Date: March 23, 2009 01:56 PM
Author:
Darrell Miller (dm@vitanetonline.com)
Subject: Boost Memory

Our memory is as natural to us as breathing. An ability we all have, but don't often think of, it doesn't seem to cross our mind until we perceive that we are losing the ability. Memory lapses are an annoyance in themselves, but the anxiety that often comes along with them seems to be even worse. We often wonder if our memory problems are a symptom of some other problem like midlife depression, arteriosclerosis, or even Alzheimer's disease. Although Alzheimer's disease is a fairly common disorder among older people, one must realize that most memory lapses have nothing to do with Alzheimer's disease.
Generally, it is believed that increasing age brings about an increased likelihood of developing memory loss. The mildest form of this illness is called age-associated memory impairment. This is characterized by one's perception of his or her own memory loss and it is estimated that it is experienced by 40 percent of Americans over the age of sixty-five. Not all memory loss is attributable to aging, as occasional memory lapses are a natural normal part of life at almost any age, and are not likely to precede serious memory loss. With a proper diet, nutrition, and memory use, the memory should remain sharp and active well into one's nineties or beyond.
One big reason why people suffer from memory loss is an insufficient supply of necessary nutrients to the brain. The life of the body is in the blood, as it literally feeds and nourishes every cell within our bodies. Only certain substances are allowed to pass from the bloodstream into the brain, thanks to the protective envelope that is known as the blood-brain barrier. If the blood is thick with cholesterol and triglycerides, the amount of nutrient-rich blood that can pass through the blood-brain barrier decreases. This can result in the brain becoming malnourished over time.
The functioning of the brain also depends upon substances that are referred to as neurotransmitters, which are Brain Chemicals that act as electrical switches in the brain and are responsible for all the functions of the body. If the brain does not have an adequate supply of neurotransmitters, or the nutrients to make them, it starts to develop something similar to a power failure or a short circuit. If you are trying to recall as specific fact or piece of information and your mind goes blank, it is likely that the above "short circuit" has occurred.
There are many other factors that are involved in the deterioration of the memory. One of the most important is exposure to free radicals, which can cause huge amounts of damage if the memory is unchecked. Alcoholics and drug addicts often suffer a great deal of memory loss, with alcoholics being notorious for huge memory gaps that occur even though they are conscious. Allergies, candidiasis, stress, thyroid disorders, and poor circulation to the brain can also contribute to memory loss, while hypoglycemia can play a role in memory loss as well, as the brain requires that the level of glucose in the blood fall within a specific narrow range. Wide swings in blood sugar levels affect brain function and memory.
The following nutrients are beneficial in dealing with and preventing memory loss: acetylcholine, boron, DMAE, garlic, huperzine A, lecithin granules, manganese, multivitamin and mineral complex, omega-3 fatty acid complex, phosphatidyl choline, phosphatidyl serine, SOD, vitamin A, vitamin B complex, vitamin B3, vitamin C, vitamin E, zinc, acetyl-l-carnitine, l-glutamine, l-tyrosine, coenzyme Q10, DHEA, DMG, melatonin, NADH, pregnenolone, RNA and DNA, Brahmi, ginkgo biloba, anise, blue cohosh, ginseng, gotu kola, and rosemary.
All of the above mentioned as well as formulas tailored to help improve memory can be found in capsule, table, or power forms. Remember, only look to name brands such as Solaray, Source Naturals and Natures Plus for quality products. Memory vitamins and herbs can be found at your local or internet health food store.
*Statements contained herein have not been evaluated by the Food and Drug Administration. Vitamins and herbs are not intended to diagnose, treat and cure or prevent disease. Always consult with your professional health care provider before changing any medication or adding Vitamins to medications.
(http://vitanetonline.com/forums/Index.cfm?CFApp=1&Message_ID=1981)
---
DHA for Attention and Focus



Date: September 29, 2008 05:33 PM
Author:
Darrell Miller (dm@vitanetonline.com)
Subject: DHA for Attention and Focus

Attention deficit/hyperactivity disorder emerged in scientific research at the turn of the 20th century when Dr. George Still was introduced to a disobedient, troubled, nine year-old boy. Today, research still just touches the edge of this serious disorder, but our understanding has steadily grown throughout the 20th century. Dr. Still believed that ADHD is not just the result of bad parenting, but also of some sort of condition in the brain. The symptoms that comprised ADHD were considered minimal brain dysfunction or minimal brain damage in the 1940s or 1950s, while others called it hyperactivity. By 1987, scientists were referring to the condition as ADHD.
Today, no one has yet to pinpoint the exact cause of ADHD, but there has been some interesting research that has lead to the discovery of many different facts. Identical twins are much more likely than fraternal twins to both suffer from ADHD, as identical twins share genetic material, causing researchers to believe that ADHD may have a genetic component. A study of adults with ADHD showed that ADHD brain cells were less active by eight percent and used glucose less effectively in the areas of the brain that involved attention control. About seventy percent of ADHD children continue having ADHD when they become adults. Additionally, a study found that fifty-seven boys with ADHD suffered from a slight structural abnormality in the brain, with the prefrontal cortex, caudate, nucleus, and globus pallidus being slightly smaller on the right side than in fifty-five boys who didn't suffer from this disease. All of these areas are parts of the brain that are believed to inhibit our actions.
The American Psychiatric Association says that children can have ADHD if they have six or more of the following symptoms of hyperactivity, impulsivity, or inattention for six months or longer. Other possible symptoms include: frequently not paying close attention to details; frequently having trouble staying focused on tasks; frequently not following through on instructions; frequently having difficulty organizing duties and activities; frequently failing to listen when directly spoken to; frequently avoiding or hesitating to be involved in tasks requiring continued mental effort; frequently losing objects needed for duties or activities; frequently distracted by external stimuli; and frequently forgetting daily activities.
Other symptoms of hyperactivity and impulsivity would include: frequently fidgets with hands or feet; frequently squirming while sitting down; frequently leaves seat in places where remaining seated is the accepted norm; frequently running around or climbing in places that are inappropriate; frequently having difficult playing quietly; frequently appearing on the go; frequently speaking excessively; frequently blurting out answers before questions are completed; frequently having trouble waiting his turn; and frequently interrupting conversations or games with others.
The most commonly prescribed treatment for ADHD is medication, often being Ritalin, which is a stimulant that helps to enhance the effect of the Brain Chemicals that help nerve and brain cells to receive messages from each other. Ritalin can help ease the suffering of a child with ADHD, making them more attentive and less aggressive. However, there are many drawbacks to the use of Ritalin, which include it being a form of amphetamine, becoming a popular drug to abuse, having many significant side affects, and being psychologically addictive. Natural alternatives are available such as Dha or essential fatty acids which are suppose to promote proper brain function.


(http://vitanetonline.com/forums/Index.cfm?CFApp=1&Message_ID=1904)
---
Pain Relief



Date: June 13, 2008 12:18 PM
Author:
Darrell Miller (dm@vitanetonline.com)
Subject: Pain Relief

DL-Phenylalanine has been found to work in conjunction with the body's natural ability to relieve pain. It helps to lengthen the lifespan of the chemicals in the brain that ease pain. It is especially effective in relieving pain from arthritis and aching muscles.
Some chronic pain can be treated with DL-phenylalanine through the stimulation of nerve pathways in the brain that control pain. Enhanced pain relief has been discovered when D-phenylalanine is used in conjunction with prescribed pain killers. This manufactured form of phenylalanine is used to block an enzyme in the nervous system that increases pain signals. The interruption of pain signals allows the healing mechanisms of the body to begin working faster.
DL-Phenylalanine is a chemical combination of half L-phenylalanine and half D-phenylalanine. L-Phenylalanine is the natural form of phenylalanine found in proteins all over the body. It is found in foods like beef, poultry, pork, fish, eggs, milk, yogurt, cheese, nuts, seeds and certain soy products. D-Phenylalanine is a synthesized form of the chemical, which means it is produced in a laboratory.
Phenylalanine as an Amino Acid:
Amino acids perform various major functions in the body. They assist in fulfilling the body's basic needs from minerals and vitamins. They can act as neurotransmitters, which carry signals to and from the brain. They also aid in other parts of the body for communication between nerve cells.
Phenylalanine is one of the essential amino acids found in protein. This means it is required for human health, but cannot be manufactured by the human body. Therefore it has to be supplied through food consumption. It can also be found and taken in the form of powder, capsule, tablet or a topical cream. In the body, phenylalanine is converted into tyrosine, which is another amino acid needed to make protein. It is also needed to make certain Brain Chemicals and thyroid hormones. Phenylalanine deficiency signs include:
* Confusion
* Decreased alertness
* Lack of energy
* Diminished appetite
* Decreased memory

Phenylalanine Warnings:
A rare disorder called phenylketonuria (PKU) happens in humans who are missing the enzyme required to metabolize phenylalanine. Symptoms of this disorder tend to appear between the ages of 3-6 months. These include:
* Eczema
* Developmental delay
* Abnormally small head circumference
* Hyperactivity

If PKU is not treated within the first three weeks of life, it can cause severe and irreversible mental retardation. Women who are pregnant or nursing should avoid taking phenylalanine as a supplement in any form. DL-Phenylalanine may cause hyperactivity, jitteriness and anxiety in children.
Phenylalanine is the major ingredient in the artificial sweetener known as aspartame. Products containing this sweetener are required by law to carry warnings on their labels for phenylketonurics. People who have PKU can be severely injured by ingesting the sweetener. Products containing this artificial sweetener include diet sodas, sugarless gums and some sugar substitutes. Some sugar-free versions of Jello, puddings, ice creams, candies and various other items also contain aspartame.
Other Phenylalanine Uses:
Some individuals have reported that taking DL-phenylalanine has improved their mood and aided in treating depression. This is the result of a higher rate of production of the Brain Chemicals dopamine and norepinephrine. These chemicals, when out of balance, cause depression, stress and frustration. Elevation of the levels of these chemicals have an anti-depressant effect in the body.
One study suggests that D-phenylalanine has been shown to improve some symptoms associated with Parkinson's disease. These include: depression, rigidity, walking problems and speech problems.
The combination of L-phenylalanine and UVA radiation may be used to treat the symptoms of vitiligo. This condition involves de-pigmentation (white patches) of skin. The use of L-phenylalanine may help to re-pigment these patches, but further study is necessary.
DL-Phenylalanine has many uses and benefits if taken correctly. As with any new dietary supplement, consult your physician before beginning a new routine.
(http://vitanetonline.com/forums/Index.cfm?CFApp=1&Message_ID=1815)
---
Coming out of depression.



Date: October 28, 2005 02:46 PM
Author:
Darrell Miller (dm@vitanetonline.com)
Subject: Coming out of depression.

If a positive outlook is the sun, then depression is a heavy shade drawn across one's existence. Clinical depression is not the passing blue mood or feelings of sadness, grief and sorrow in the face of life's more somber moments. But when sadness seems never-ending, when you can't concentrate, sleep or enjoy anything, when you feel hopeless and that life isn't worth the bother—now that's depression.
If your moods are especially dark, seek professional help. What you may be experiencing, though, is more of a sneeze n' sniffle melancholy than the heavy chest-cold kind (and the analogy is apt, given how common a disorder depression truly is). If that's the case, you may find the following supplements helpful:
Omega-3 Fatty acids: A healthy brain needs plenty of these healthy fats. Flax seed oil and fish oil are two common sources.
SAM-e: This naturally occurring substance helps activate serotonin and dopamine, two Brain Chemicals vital to healthy mood.
St. John's Wort: One of the best-known natural depression fighters, St. John's Wort also helps reduce the mild anxiety that often accompanies depression. It usually takes four to six weeks to reach full effectiveness.
Tryptophan: An amino acid the body uses to create serotonin. Natural tryptophan is found in milk protein concentrate.
Speak with health care practitioner if you are taking prescription medications for depression (or any other condition, for that matter). Do not stop taking synthetic antidepressants without proper guidance.


--
Fight Depression at Vitanet &reg


(http://vitanetonline.com/forums/Index.cfm?CFApp=1&Message_ID=903)
---
ARTIFICIAL SWEETENERS: CAUSE FOR WORRY



Date: July 15, 2005 12:26 PM
Author:
Darrell Miller (dm@vitanetonline.com)
Subject: ARTIFICIAL SWEETENERS: CAUSE FOR WORRY

ARTIFICIAL SWEETENERS: CAUSE FOR WORRY
Among some of the most troubling food additives that we routinely ingest are artificial sweeteners, also referred to as non-nutritive sweeteners. Having received the FDA stamp of approval, they are liberally ingested with little thought to what their actual health risks may be. Andrew Weil, M.D., in his book Natural Health Natural Medicine, writes: More worrisome than preservatives are artificial sweeteners. Saccharin, a known carcinogen, should be avoided. Cyclamates, banned some years ago for suspected carcinogenicity, are not being reconsidered for use in food. They taste better than saccharin but cause diarrhea in some people. Avoid them too. Recently, aspartame (NutraSweet) has become enormously popular. The manufacturer portrays it as a gift from nature, but, although the two component amino acids occur in nature, aspartame itself does not. Like all artificial sweeteners, aspartame has a peculiar taste. Because I have seen a number of patients, mostly women, who report headaches from this substance, I don't regard it as free from toxicity. Women also find that aspartame aggravates PMS (premenstrual syndrome). I think you are better off using moderate amounts of sugar than consuming any artificial sweeteners on a regular basis. A natural sweetener that may cause some people problems is sorbitol, originally derived from the berries of the mountain ash tree. Sorbitol tastes sweet but is not easily absorbed form the gastrointestinal tract and is not easily metabolized. It is a common ingredient of sugarless chewing gums and candies. If you eat a lot of it, you will probably get diarrhea. People with irritable bowel syndrome or ulcerative colitis should avoid sorbitol.
Ann Louise Gittleman, in her book, Super Nutrition for Women, writes: In 1977, a Canadian study indicated that when pregnant rats were fed large doses of saccharin, their male offspring developed bladder cancer. As a result, the Canadians banned saccharin and the U.S. Congress ordered warning labels on all saccharin products like Sweet 'N Low. The national Academy of Sciences in 1978 evaluated the evidence and concluded that saccharin was primarily a promoter of other cancer-causing agents, a cocarcinogen. In the meantime, G.D. Searle developed aspartame, a combination of two amino acids and methanol (wood alcohol) . . . Few long-term studies of the effects of aspartame have been done. However, reports to the Food and Drug Administration and the Centers for Disease Control indicate that, as more people consume the substitute in large quantities, health may be affected. In some circumstances, individuals may be getting high levels of methanol; for example, it is estimated that on a hot day after exercise, an individual drinking three 12-ounce cans of diet cola could easily consume as much as eight times the Environmental Protection Agency's recommended limit for methanol consumption. The most common complaints are dizziness, disorientation, tunnel vision, ear buzzing, loss of equilibrium, numbing of hands and feet, inflammation of the pancreas, high blood pressure, eye hemorrhages and seizures. Artificial sweeteners can stimulate hunger or cause additive allergies, just as sugar does. In other words, we get the disadvantages of sugar, along with the proven or suspected disadvantages of artificial sweeteners. While thousands of Americans continue to consume aspartame in unprecedented amounts, controversy surrounding its safety lingers. Dr. Richard Wurtman of the Massachusetts Institute of Technology (MIT) has reported that abnormal concentrations of neurotransmitters developed when he fed laboratory animals large doses of aspartame. He believes that the phenylalanine content of the sweetener actually manipulates and alters certain Brain Chemicals which could initiate behavioral changes and even seizures. He also purports that while small quantities of aspartame may be safe, the cumulative effects of the compound—particularly if consumed with high carbohydrate, low protein snacks—could be serious (Wurtman I, 799-801, Wurtman II, 429-430, Wurtman III, 1060).
In spite of serious concerns, saccharine and aspartame packets sit in restaurant sugar bowls all over our country, while in Japan, natural stevia powder enjoys popularity as one of the best and safest non-caloric sweeteners available.
(http://vitanetonline.com/forums/Index.cfm?CFApp=1&Message_ID=640)
---
Supplement Efforts - to increase weight loss...



Date: July 07, 2005 11:41 AM
Author:
Darrell Miller (dm@vitanetonline.com)
Subject: Supplement Efforts - to increase weight loss...

If you're searching for a pill that magically melts away the pounds safely and quickly, allowing you to pig out on cookies and chips every night without having to walk a step or lift a weight, keep looking-- it doesn't exist. (If anyone tells you it does, lace up those high-tech sneakers and run in the opposite direction.) That being said, there are supplements that some folks find helpful in addition to (not instead of) a healthy diet and adequate exercise:
Calcium: Increased intake has been linked with lower body weight and fat; this vital mineral tends to fight the fat that magnifies your middle at middle age.
CLA (Conjugated Linoleic Acid): Helps shepherd fat and blood sugar into muscle cells instead of fat cells.
Garcinia Cambogia: Contains HCA, which gums up the carbs-to-fat conversion process; may also affect Brain Chemicals that control appetite.
Green tea: Thought to increase the rates at which energy is created and fat is burned; also serves as a mild diuretic, blocking water retention.
L-Carnitine: Helps the body turn fat into energy; may also help ease exercise-induced fatigue.
Don't forget a good, all-purpose multivitamin/mineral to make sure you're not missing anything nutritionally. (For in-depth information on another weight-loss option, Coleus Forskolii.) It's always a good idea to get a knowledgeable health practitioner's assistance in designing a supplementation program, especially if you are looking to lose weight because of a pre-existing health condition.


--
Vitanet &reg


(http://vitanetonline.com/forums/Index.cfm?CFApp=1&Message_ID=555)
---
Holy Basil - For Natural Stress Reduction and COX-2 Inhibition



Date: June 29, 2005 01:02 PM
Author:
Darrell Miller (dm@vitanetonline.com)
Subject: Holy Basil - For Natural Stress Reduction and COX-2 Inhibition

Skyrocketing stress is one of our nation's most pervasive public health problems. Daily stress can cause imbalances in inflammatory COX-2 production and cortisol levels, which can influence blood sugar changes and, ultimately, result in challenges to our health. To regain balance, Source Naturals introduces HOLY BASIL, a legendary Ayurvedic herb that is making news for its ability to inhibit the inflammatory COX-2 enzyme, balance cortisol levels and normalize blood sugar. HOLY BASIL is rich in beneficial compounds—such as rosmarinic acid and eugenol—which work together to reduce stress. This herb also typically contains ursolic acid, shown to inhibit COX-2 in in vitro research. As a result, HOLY BASIL has a positive effect on mental well-being, and can support minor pain relief from everyday activities. Source Naturals brings you this special herb, used daily in India by millions, in a high-potency, 450 mg extract tablet.
Stress, Blood Sugar and Nervous System Protection
For over five millennia, Tulsi (holy basil) has been used to improve digestion and restore imbalances of the body and mind. Now research has documented that HOLY BASIL may do this by decreasing levels of cortisol, a hormone produced and secreted by the adrenal glands. Nicknamed the "stress hormone," cortisol production increases in response to chronic stress. Cortisol triggers the body to make glucose from amino acids, which causes blood sugar to rise. Through normalizing cortisol levels in times of stress, holy basil may prevent not only the mood changes associated with stress, but also prevent the increases in blood sugar that researchers say can contribute to numerous health imbalances affecting more than half of all Americans. HOLY BASIL has also been found to normalize neurotransmitter levels in the brain. Researchers found in animal studies that HOLY BASIL counteracted stress-induced changes in neurotransmitters and enzymes. Stress leads to a positive increase in brain serotonin levels, increases in dopamine levels and increases in SDH (succinate dehydrogenase) levels, while holy basil may help people maintain normal levels of these Brain Chemicals in times of stress. Another study found that animals that received the extract showed significant normalization of epinephrine, norepinephrine, serotonin, MAO, and SDH. Epinephrine and norepinephrine are used in coping with stress. The researchers suggest that when dopamine levels rise, these two neurotransmitters may be replenished since dopamine is a precursor for their synthesis. This may be the mechanism by which holy basil assists with stress adaptation.
A Powerful Adaptogen
HOLY BASIL is classified as a premier "adaptogen," an herb that can normalize body processes and restore overall health by maintaining body systems. Adaptogens support our systemic response to stress and give us stamina. HOLY BASIL is not to be used if you are pregnant, breastfeeding, or if you may become pregnant. Taking personal responsibility for your health and exploring safe natural alternatives to support prevention is the basis for the current revolution in health care. And health food outlets are the center of this wellness revolution. It is here that Source Naturals HOLY BASIL and hundreds of other advances in nutritional science and natural health can be found.
References:
1996. Agrawal, P. Randomized placebo-controlled, single blind trial of holy basil leaves in patients with noninsulin-dependent diabetes mellitus. Int J Clin Pharm and Ther: 34(9): 406-409. 2001. Devi, U. Radioprotective, anticarcinogenic and antioxidant properties of the Indian Holy Basil, Ocimum sanctum (Tulsi). Ind J Exp Biol. 39:185-190. 1999. Singh, S. Evaluation of the gastric antiulcer activity of fixed oil of Ocimum sanctum (Holy Basil). J Ethnopharmacology. 65:13-19. 1997. Singh, S. Evaluation of anti-inflammatory activity of fatty acids of Ocimum sanctum fixed oil. Ind J Exp Biol. 35:380-383.


--
Vitanet &reg


(http://vitanetonline.com/forums/Index.cfm?CFApp=1&Message_ID=528)
---
Women and Depression!



Date: June 13, 2005 07:48 PM
Author:
Darrell Miller (dm@vitanetonline.com)
Subject: Women and Depression!

Women and Depression by Lisa James Energy Times, March 11, 2004
Just as fog veils a beautiful landscape, so depression veils life itself: rendering existence dark and dreary, narrowing the scope of one's dreams. And women are particularly prone to this lingering sadness.
The good news: Depression doesn't have to linger forever. With proper nutrition, lifestyle changes and a revived outlook, you can break through that fog into a sunnier emotional clime. Women are more likely than men to fall prey to depression throughout their lifetimes, with women being twice as likely as men to experience major depression.
While the greatest risk for both sexes falls at midlife, the gender difference appears early; one in ten teenage girls was found to suffer from major depression in one study (International Journal of Behavioral Development 2004; 28:16-25). What's more, childhood depression leaves a person more susceptible to mood problems in adulthood.
One reason for the gender difference in depression, according to researchers, is that women tend to dwell on depressed feelings to a greater degree than men. Some scientists believe a family history of depression carries greater weight for women. Others theorize that the inner fluctuations of a woman's monthly cycle can leave her susceptible to stresses emanating from the outer world. Studies indicate that almost three-quarters of all premenstrual women experience some level of mood difficulties (Summit on Women and Depression, APA, April 02), and a woman's hormonal ebb and flow may even make her more vulnerable to seasonal affective disorder (SAD), the kind of depression linked to a lack of natural light.
Warning Signs Not surprisingly, many depressed folks feel sad and lethargic, down on themselves and the world. But in some people, depression is marked by agitation and concentration difficulties, or is accompanied by anxiety. Sleep disturbances-either insomnia or excessive sleepiness-often ensue, and activities that used to provide pleasure lose their appeal.
Breaking depression's grip can do more than just lighten your mood-it may help safeguard your health. Studies suggest depression dampens the immune response and may increase the risks of coronary heart disease and diabetes (Archives of General Psychiatry 2003; 60:1009-14; Circulation 2000; 102:1773; Diabetes Care 2004; 27:129-33).
Origins of Depression
The reasons some people are pulled down by depression's undertow while others are able to stay afloat emotionally are complex, but researchers believe common factors link them all.
One factor that can't be ignored is genetics. "If you are depressed, there is a 25% chance that a first-degree relative-a parent, child or sibling-is also depressed," says Hyla Cass, MD, author of St. John's Wort: Nature's Blues Buster (Avery). Other factors are physical problems and medication side effects. That's why your first step should be a consultation with your health care practitioner (if your moods are especially dark, seek professional assistance as soon as possible).
Life's worries and cares also weigh more heavily on some people than on others. " [N]ot only will certain stressors [adverse events] cause depression as a direct response," notes Dr. Cass, "but they may predispose an individual to future episodes of depression." For example, the end of a relationship when you feel you've lost a lover and been humiliated (and been cheated on) raises your risk of depression (Archives of General Psychiatry 2003; 60:789-96).
The Depressed Brain
When depression hits, brain chemistry shifts. As a result, chemicals known as neurotransmitters, which relay messages between brain cells, go awry. For instance, a neurotransmitter called serotonin-critical to mood control-may decrease, leaving you feeling depressed, anxious, craving certain foods and unable to sleep.
Conversely, "high levels of serotonin are associated with emotional and social stability," according to Dr. Cass. She adds that, in addition, sex hormones such as estrogen and testosterone "affect brain cells directly."
Lifting the Fog
Because the causes of depression are so complex, leaving the darkness behind generally requires opening up several pathways. Part of feeling better simply lies in believing that you can. Researchers have found that depressed people who feel they have a sense of control over their troubles, do, in fact, have a better chance of recovery (General Hospital Psychiatry 2000; 22(4):242-50). Finding a community of like-minded folks bolsters your capacity to deal with mood problems. In some cases, time spent with a therapist can be a valuable aid in figuring out what's bothering you.
On the physical side, losing weight can lift your spirits. Among women with severe obesity-itself a depression risk factor-losing weight has led to depression relief (Archives of Internal Medicine 2003; 163:2058-65). Research also indicates that exercise helps brighten dark moods.
Nutritional Uplift
A change in diet, along with certain supplements, can also help dispel depression. The first step on the road to emotional recovery: eat a lot of fresh, organic fruits and vegetables, and stay away from overly refined foods with high levels of sugar.
Omega-3 fatty acids, the kinds found in flax seed and fish, are essential to proper brain function. In several studies, people who took supplemental omega-3s found significant relief from depression.
Key amino acids-the basic units of which proteins are built-serve as starting points for the production of mood-lifting neurotransmitters. In one trial, people who took an amino-acid mix that included tyrosine enjoyed better moods and were happier than people who took amino acids without it (Psychopharmacology (Berlin) Sept 4 2003).
Along with amino acids, the body needs the right vitamins-especially members of the all-important B family-to create depression-fighting Brain Chemicals. In one study, people with depression who took vitamin B12 improved their chances of recovery (BMC Psychiatry 2003; 3:17).
Another interesting observation: Vitamin B12 and its partners vitamin B6 and folate are essential to keep a protein called homocysteine (known primarily as a cardiovascular hazard) from reaching excessive levels, and people with high homocysteine are twice as likely to be depressed. This has led some researchers to speculate that folate may help keep depression under control (Archives of General Psychiatry 2003; 60:618-26).
Herbs that may help beat back the blues include two that help the body deal with stress, eleuthero (Eleutherococcus senticosus) and schisandra (S. chinensis).
A new diet, a new outlook: With the help of the right nutrients and the right support, you can break the bonds of depression.


--
Vitanet &reg


Solaray - Ultimate Nutrition - Actipet Pet supplements - Action Labs - Sunny Greens - Thompson nutritional - Natural Sport - Veg Life Vegan Line - Premier One - NaturalMax - Kal
(http://vitanetonline.com/forums/Index.cfm?CFApp=1&Message_ID=336)
---
Defeat Depression



Date: June 13, 2005 01:18 PM
Author:
Darrell Miller (dm@vitanetonline.com)
Subject: Defeat Depression

Defeat Depression
by Cal Orey Energy Times, August 2, 1999
Depression plagues the creative and the mundane. The disparate desperate driven to distress by depression include painters, poets, actors and musicians as well as truck drivers, clerks, electricians and physicists. The victim list encompasses Vincent van Gogh, Emily Dickinson, Audrey Hepburn, Virginia Woolf and Ludwig von Beethoven, as well as millions of other sharers of melancholy misery.
More than 17 million American men and women experience depression in one form or another every year, according to the National Mental Health Association (NMHA) in Alexandria, Virginia. This includes the deeply destructive major, or clinical, depression, the wide mood swings of bipolar disorder (manic-depressive illness), and dysthymia, a milder, long-lasting form of emotional suffering.
Twice as Many Women In the depression scenario, women suffer twice as much: Two times as many women as men endure clinical depression, reports the NMHA. The mood-deteriorating effects of the hormonal disruptions women are heir to may be partly to blame.
According to the National Institute of Mental Health (NIMH), about one of 10 Americans wades through at least one depressive swamp sometime during his or her life.
The good news: Research shows that diet and lifestyle can lower your risk of depression.
Birth of the Blues
Nowadays, mounting evidence suggests that depression may result more from physiological factors than psychological woes.
Some of the hidden reasons why you may be depressed include: nutritional deficiencies, exacerbated by overdosing on too much caffeine, sugar, alcohol and high fat foods; allergies; anxiety and chronic stress; and a chemical imbalance in the brain's gray matter. According to the NMHA, people with depression often possess too little or too large a quantity of the neurotransmitters norepinephrine, serotonin and dopamine. Changes in levels of these Brain Chemicals may cause, or contribute to, clinical depression.
The NMHA also reports that an imbalance of melatonin, a chemical made by the body's pineal gland (located at the base of the brain), contributes to a form of wintertime depression called seasonal affective disorder (SAD). This hormone is made at increased levels in the dark. Therefore, the body may oversupply this hormone during winter's shortened daylight hours.
Plan B
Since the B vitamins are often involved in the production of energy, and a large component of depression may encompass the inability to get out of bed and deal with the world, experts believe that at least some of the signs of depression are linked to B deficiencies. For instance, studies cited in the Encyclopedia of Natural Medicine (Prima) by Michael Murray, ND and Joseph Pizzorno, ND, demonstrate that folate deficiency and lack of vitamin B12 can compromise mental health (Drugs 45, 1993: 623-36; Lancet 336, 1990: 392-5).
Inositol: This vitamin is also part of the B vitamin complex, and it, too, has shown its ability to lift spirits. Research work in Israel shows that daily inositol given to 28 depressed patients for four weeks produced an overall positive effect. (Eur Neuropsychopharmacol 7:2, May 1997: 147-55). Inositol is found in whole, unprocessed grains, citrus fruits (except lemons) and brewer's yeast.
NADH: Allan Magaziner, DO, in his book The Idiot's Complete Guide To Living Longer & Healthier (Alpha), reports that brain energizing NADH, a metabolite of vitamin B3, enhances the production of the key neurotransmitters dopamine, noradrenaline and serotonin. "In a recent clinical trial," he claims, "nearly all patients given NADH for depression reported improvement in their symptoms and the absence of side effects or adverse reactions."
Moody Spotlight
Another substance winning the spotlight for its effect on mood is SAM-e: S-adenosylmethionine. In New York on February 24, a symposium coordinated by the American Health Foundation met to hear researchers present information from studies of SAM-e's ability to possibly ease depression.
"SAM-e is a natural product. You and I have it but as people age it declines in production in the body. And that's why we believe supplementation in older people is a beneficial means of bringing that back up and helping people that have depression," said the lead symposium researcher, John H. Weisburger, PhD, MD, Director Emeritus, American Health Foundation in Valhalla, New York.
Another researcher, Teodoro Bottiglieri, PhD, Associate Professor of Biomedical Studies and Neurology, Director of Neuropharmacology at Baylor University reported: "SAM-e has been shown to enhance brain dopamine and serotonin neurotransmitter metabolism and receptor function. It may also aid in the repair of myelin that surrounds nerve cells. These mechanisms are likely to be responsible for the antidepressant effect of SAM-e."
(Bottiglieri is co-author with Richard Brown, MD, and Carol Colman of Stop Depression Now, a report on the powers of SAM-e just published by G.P. Putnam's Sons.)
SAM-e was first touted as an antidepressant in Italy in 1973. It's been reported that nearly 40 clinical trials demonstrate its beneficial effects as a natural antidepressant.
For instance, an analysis of more than 1000 people suffering depression showed that the effect of antidepressants in patients taking SAM-e was 17% to 38% better than dummy preparations. Conventional antidepressants show a 20% effectiveness rate (Bressa G. Acta Neurol Scand S154, 1994: 7-14).
5-HTP: Another popular supplement to boost mood and relieve depression is hydroxytryptophan. "This medication is actually a brain chemical that is metabolized from tryptophan into serotonin," says Magaziner. And since low serotonin levels have been linked with depression, and certain prescribed medications may up serotonin levels, 5-HTP is in demand.
"One of the more impressive studies supporting the efficacy of 5-HTP for depression evaluated 100 people who had previously found conventional antidepressant therapy to be inadequate. Forty-three of these folks reported a complete recovery, and eight showed significant improvement," reports Magaziner. Not only has 5-HTP been shown to work slightly better than drugs known as SSRIs (these include Prozac), he adds, it has fewer side effects than standard antidepressants, too. DHEA: Medical experts also believe that levels of the hormone DHEA (dehydroepiandrosterone) may influence mood. Ray Sahelian, MD, in his book All About DHEA (Avery) reports an interesting study conducted by Dr. Owen Wolkowitz of the Department of Psychiatry, University of California, San Francisco. A group of six depressed middle-aged and elderly individuals who took DHEA found that within a month they had better memory and mood. (Biological Psychiatry 41, 1997: 311-18.) "In addition," adds Sahelian, "other studies have also found that DHEA increases energy levels and a sense of well being." But follow package directions: Some people complain of greater irritability and overstimulation with DHEA, when they take large amounts.
Herbal Relief
St. John's wort: still the most touted natural therapy for defeating depression. In Europe, 23 clinical studies, reviewed in the August 3, 1996 British Medical Journal, found that this herb, also known as Hypericum perforatum, can be helpful in alleviating cases of mild to moderate depression. The work, which included 757 patients, has shown that hypericum produced fewer side effects than conventional anti-depressants.
Although experts have never satisfactorily explained exactly how St. John's wort benefits the brain, some theorize that it boosts serotonin levels. And it can help SAD sufferers.
"In a recent study of 20 people with SAD, four weeks' worth of St. John's wort significantly alleviated feelings of depression. Those people who added full-spectrum lights to the treatment program gained an even greater benefit," notes Dr. Magaziner.
Valerian: Anxiety and stress, which can cause depression and insomnia, may be helped by this herb, says the prolific Dr. Sahelian in his book Kava: The Miracle Antianxiety Herb (St. Martin's). In 101 Medicinal Herbs (Interweave), Steven Foster reports that "Ten controlled clinical studies have been published on valerian...one of which suggests that valerian should be used for two to four weeks before daily mood and sleep patterns improve."
Amino Acid Help
Amino acids, the building blocks of protein, may also help improve mood. (For more on protein, see page 65.) These chemicals are used by the body to construct neurotransmitters, Brain Chemicals that facilitate mental activity.
For instance, the amino acid L-tyrosine is necessary for the formation of transmitters adrenaline and dopamine. This substance, therefore, is given to alleviate depression and anxiety.
The substance L-dopa which is given to victims of Parkinson's disease is concocted from tyrosine. And several antidepressants alleviate bad moods by boosting the interaction of Brain Chemicals related to tyrosine.
In addition, since tyrosine is used to make adrenaline, this amino acid may be helpful for folks trying to cope with the mood problems related to stress.
Another amino acid that experts believe useful for better moods, L-methionine, is used by the body to make choline, a crucial substance for brain function. (Choline goes into the formation of acetylcholine, a neurotransmitter.)
Methionine has been given to people suffering from schizophrenia and depression as well as to those with Parkinson's. Methionine plays a number of crucial roles in the brain and body since it helps form other vital proteins.
Depressive Smoking
For those concerned about preserving a positive mood, researchers are positive that smoking worsens depression. A study at the Department of Behavioral Services at the Henry Ford Health System in Michigan found that daily smokers run twice the risk for major depression compared to those who only smoked occasionally.
Unfortunately, the investigators found that not only did smoking seem to lead to depression, depression, in turn, led to more smoking (Archives of General Psychiatry, 2/99).
"Smokers who have depression tend to see their smoking become a daily habit and it may be because they use nicotine to medicate their depressed mood," reported Naomi Breslau, PhD, who headed the research. Over a five year period, the researchers looked at about a thousand young people aged 21 to 30. They found that daily smokers generally start smoking in adolescence, and those who report early depression are three times as likely to eventually become daily smokers.
If you're feeling down, don't give up hope. Although depression can prove to be a depressingly complicated malady, daily, healthy habits can offset its effects. Getting consistent exercise, dousing your cigarettes and turning to herbal and nutritional help to treat mild depression may defeat those blues.


--
Vitanet &reg


(http://vitanetonline.com/forums/Index.cfm?CFApp=1&Message_ID=329)
---
Improove Memory ...



Date: June 09, 2005 05:49 PM
Author:
Darrell Miller (dm@vitanetonline.com)
Subject: Improove Memory ...

Mesmerizing Memory by Cal Orey Energy Times, January 1, 1999
In the 60s, the same rock 'n' rollers who belted out "One pill makes you larger and one pill makes you small," often espoused the belief that certain pills could expand the mind. While counter-culture pill purveyors were pilloried for their pill-popping claims, 90s nutritional research has uncovered a stash of supplements that may amplify mental improvement.
Like a blues singer bending a high note, researchers are now humming with dramatic assertions that certain nutritional supplements can sustain and enhance concentration and memory function. For instance, studies reveal possible benefits for cognitive powers from vitamin C, magnesium and Ginkgo biloba. A recent report in the Journal of the American Medical Association (JAMA 278:1327-1332) said that an extract of Ginkgo biloba "can stabilize and, in some cases, improve the cognitive function and social behavior of demented patients."
A researcher in the Proceedings of the National Academy of Sciences noted that a daily dose of vitamin E may "help protect the brain and its memories from the ravages of time." And the beat goes on: other evidence indicates that zinc, iron and boron may pump up short-term memory attention span and cut the time it takes to perform mental tasks.
Neuronutrients
Neuronutrients-mentally helpful vitamins, minerals, fatty acids, amino acids and trace elements-offer an exciting key to keeping mental functions from succumbing to the degenerations of aging and disease. According to Dharma Singh Khalsa, MD, author of Brain Longevity (Warner Books) and an energetic campaigner for mental fitness through nutrition and exercise, vitamin E "can not only prevent deterioration of the brain, but actually reverse an important element of deterioration." Dr. Khalsa describes vitamin E as one of the most potent antioxidants, a fighter of the electrically charged free radicals that attack and break down cell membranes and nerve endings.
Lester Packer, PhD, professor of molecular and cell biology at UC Berkeley, told a joint 1996 United Nations-World Health Organization conference on Aging that "there is a growing body of evidence indicating that the free radical theory of aging and aging-related disease is valid," and that dietary and supplemental antioxidants can help fight illness and mental deterioration.
Vitamin E and other memory aids are believed to protect Brain Chemicals called neurotransmitters, "the ferrymen of the brain's communication system," that influence concentration and memory. Experts say that sustaining the level of these nerve chemicals in the brain can potentially improve all mental processes.
Brain Well-Being
"Your brain is intricately bound up with your physical state of well-being and is, therefore, vulnerable to any kind of physical abuse, especially that of chemical or substance abuse," report Thomas H. Crook III, PhD, and Brenda Adderly, MHA, co-authors of The Memory Cure (Pocket Books).
Too much alcohol, for example, commonly causes progressive mental decline, according to Secrets of the Superyoung (Villard) by David Weeks and Jamie James. The authors also point out that "the memory tends to worsen noticeably after 15 years of alcohol drinking, and much sooner in people who go on massive binges."
"The effects of cigarette smoke are subtler because the poisonous effects of carbon monoxide in each puff are temporarily offset by the alerting effects of the nicotine," they add. Can't remember the name of that singer cavorting in a music video? Tests have shown that smokers are worse at connecting peoples' names to their faces than nonsmokers.
Cognition Ignition
A first step in beginning your brain-boosting regimen consists of intensified intellectual activity, insists Rebecca Rupp, writer of Committed to Memory: How We Remember and Why We Forget (Crown): n Keep working: The mental challenges and social interactions of a job prevents lapses in the brain's synapses.
n Learn something new: A second language, musical instrument, or unique puzzles and games keep neurons working like new.
n Turn off the TV: Read. Studies show that passively watching TV requires less concentration than eating cereal. Mental rejuvenation also requires physical activity. Exercise increases oxygen flow to the brain, which supports memory, concentration and cognition. One study has shown that exercise significantly brightened the moods of middle-aged and older women, regardless of whether they were pre- or post-menopausal, with or without hormone replacement therapy.
Supplemental Brain Help
As you provide for your physical and mental vitality through healthy exercise and diet, you can augment your regimens with other supplements that research has shown to boost brain power.
Antioxidants, including the previously mentioned vitamin E (You haven't forgotten vitamin E already, have you?), provide crucial help for vigorous cerebral function. The free radicals created by tobacco smoke, air pollution, ultraviolet light and certain carcinogenic chemicals deconstruct cell membranes and may foster microscopic brain cell havoc. Antioxidant enzymes convert free radicals to more neutral, benign substances and nutritional antioxidants can neutralize free radicals by linking up with them.
Vitamin C, a brainy antioxidant all star, performs so well that, according to Dr. Khalsa, its levels in the brain are almost 15 times higher than in other parts of the body. This nutrient, he asserts, aids mental and physical longevity. In a UCLA study, people who ingested at least 300 mg of vitamin C daily lived more than six years longer than those who ingested less.
Mental Fat
As a brain protector, selenium ranks high. Your brain consists of about 60% fat and selenium is a master at restricting detrimental fat oxidation. At the same time, zinc takes part in antioxidant processes that quell free radicals and strengthens neuronal cell membranes, protecting nerves from damage.
Added to this mix, magnesium also scavenges free-radicals, according to Dr. Khalsa. Plus, experts recommend grape seed extract (phytochemicals that protect a wide range of cellular structures) to safeguard nerve cells and mental capacity.
B Vitamins for the Mind
John W. Rowe, MD, president of Mount Sinai Hospital and School of Medicine in New York and author of Successful Aging (Pantheon) states that "there is a significant relationship between blood levels of folic acid and vitamins B12 and cognitive decline." In other words, these vitamins seem to be necessary to eliminate a protein called homocysteine, which has been implicated in the development of coronary heart disease and cognitive problems. (Support for Dr. Rowe's conclusion appeared in the American Journal for Clinical Nutrition 63-306.)
Iron Mind
Iron also may strengthen memory. Since iron is involved in distributing oxygen to brain cells (and every other cell in the body), when you lack this mineral you may find it hard to concentrate. In the early 1990s, Harold Sandstead, MD, professor of preventive medicine at the University of Texas, discovered that women whose diets lack zinc and iron experienced more difficulties on standard exams than women with an adequate dietary supply. In his study of women aged 18 to 40, Sandstead found that giving these women more zinc and iron raised their scores on memory tests and average of 20%.
Boron plays a crucial part in mental function. Scientists at the USDA's Human Nutrition Research Center have linked boron deficiencies to chronic lethargy and fatigue. In brain studies, they found that the electrical activity of the gray matter in the boron deficient indicated increased drowsiness and mental sluggishness.
Huperzine Boost
Borrowed from Chinese folk medicine, Huperzine A (HupA) recently has attracted attention from researchers who credit it with enhancing cognitive function and helping folks suffering from disease-related dementia. HupA is an extract of the club moss Huperzia serrata and has been used for centuries in China to treat fever, inflammation and, most recently, dementia. Dr. Alan Kozikowski, professor of chemistry in the neurology department at Georgetown University's Drug Discovery Program, a researcher who first synthesized HupA and studied it extensively, reported in the Journal of the American Medical Association (JAMA, 277 (10):776-March 1997), that HupA is safe, having been used to treat 100,000 people in China.
HupA basically protects the brain from free radical damage (due to low levels of antioxidant defenses) and maintains or enhances crucial neurotransmitter action. More specifically, HupA helps reduce the breakdown of acetylcholine, the vital neurotransmitter, and makes this substance more bioavailable. In addition, HupA helps make choline accessible to the brain for the synthesis of acetylcholine, according to a study in Neuropharmacology (30, 1991: 763-768).
Normally, the brain manufactures sufficient levels of the chemical phosphatidylserine, a lecithin-derivative that helps boost neurotransmitter release, but deficiencies of vitamin B12 and folic acid, or of essential fatty acids, may retard that production. Low levels of phosphatidylserine in the brain are related to impaired mental function and depression in the elderly. Scientists reporting in Aging (5, 1993; 123-33) describe "good results" using phosphatidylserine in the treatment of age-related cognitive ills.
Ginkgo Brain Power
Researchers also have demonstrated that Ginkgo biloba extract (GBE) increases brain function mostly by boosting acetylcholine receptors and the transmission of nerve impulses, with no significant adverse reactions. GBE is effective not only for folks with Alzheimer's; it also helps when mental function is impaired by vascular deficiencies or depression. Keep in mind that experts believe that GBE requires about 12 weeks of supplementation to reach optimal effectiveness.
Another ingredient in what seems like an alphabet-soup of brain nourishment is DHA (docosahexaenoic acid), an omega-3 fat essential for normal brain function. Researchers met recently at The New York Hospital-Cornell Medical Center's Nutrition Information Center to discuss "Keeping Your Brain in Shape: New Insights into DHA." Their findings revealed links between low levels of DHA and Alzheimer's, depression, memory loss, attention-deficit/hyperactivity disorder (ADHD) and certain behavioral traits including aggression and hostility.
Mostly Fat
Since so much of the brain is fat, material like DHA forms the building block of brain tissue and the primary structural fatty acid in its gray matter. Although it is critical for mental and visual well being, the average American's consumption of DHA has declined since we're eating less of DHA's dietary sources: animal organ meats and eggs.
Researchers from the National Institutes of Health point out, however, that fish is an excellent dietary source of DHA. In their studies, they discovered that depression rates in Japan and Taiwan, where fish ranks a top spot on the menu, are significantly lower than in North America and Europe.
DHA also is crucial to the neurological development of children, according to findings published in Pediatrics (vol. 101, no. 1, January 1998). Researchers suggest that DHA-rich breast milk should be the model for infant formulas that enhance babies' neurological development. Scientists also have correlated some behavioral problems in children-ADHD, for example-to DHA deficiencies.
If you are a vegetarian, or have other cause for concern about a potential lack of DHA in your diet, you can rely on dietary supplementation of DHA. Bruce J. Holub, PhD, of the University of Guelph in Canada provided vegetarians in his research project with DHA supplements over a 42-day period and substantially increased their DHA blood levels.
The bottom line to enhanced mental performance is to take a balanced approach, says Robert Snider, MD, who specializes in preventive medicine in Massena, New York. "Maintaining brain power includes exercise, stress reduction and good nutrition." The message to keep in mind: Don't lose your nutritional balance or you could lose a piece of your peace of mind.
Recommended Reading: & Brain Builders (Reward Books, 1995), by Richard Leviton.
Brain Longevity (Warner Books, 1997), by Dharma Singh Khalsa, MD.
Omega 3 Oils to Improve Mental Health, Fight Degenerative Diseases and Extend Life (Avery, 1996), by Donald Rudin, MD, and Clara Felix.
Successful Aging (Pantheon, 1998), by John W. Rowe, MD, and Robert L. Kahn, PhD.


--
VitaNet &reg
VitaNet &reg Staff


(http://vitanetonline.com/forums/Index.cfm?CFApp=1&Message_ID=261)
---
Positive Thought - Balance Emotions and Mood...



Date: June 04, 2005 01:34 PM
Author:
Darrell Miller (dm@vitanetonline.com)
Subject: Positive Thought - Balance Emotions and Mood...

As modern life becomes increasingly stressful, people are seeking out natural products that promote calmness and relaxation. But unless your supplement addresses multiple body systems, a healthy positive outlook may be out of reach. POSITIVE THOUGHTS Bio-Aligned Formula supports the interrelated systems and functions involved with emotional balance: inhibitory, stimulating and balancing neurotransmitters, and energy metabolism. This comprehensive herbal-nutrient blend features St. John's wort, which has been clinically shown to support a good mood.
A Bio-Aligned Formula™
POSITIVE THOUGHTS is designed to bring alignment to the multiple, interconnected systems that influence a positive mood. Here's how:
Neuro-Modulation—Inhibitory
Neurotransmitters are Brain Chemicals that aid in the process of nerve cell communication. Inhibitory neurotransmitters, such as GABA, reduce brain stimulation, helping to support a sense of relaxation and calm. The nerve cell membrane- stabilizing properties of taurine also support relaxation, as do the included herbs. In addition to supplying GABA and taurine, POSITIVE THOUGHTS supports inhibitory neuro-modulation with kava, lemon balm, valerian, and vitamin B-6.
Neuro-Modulation—Stimulating
Stimulating neurotransmitters help promote drive, ambition, alert mental functioning, and memory. They support a positive mental outlook by providing a feeling of energy and vitality. POSITIVE THOUGHTS supports stimulating neuromodulation with DMAE, L-phenylalanine, L-tyrosine, N-acetyl-L-tyrosine, and vitamins B-5 and B-6.
Neuro-Modulation—Balancing
In our high-powered, stress-filled world, the balancing properties of St. John's wort can help maintain a positive outlook and a sense of well-being. Studies have shown that St. John's wort can help support a positive mood.
Acetylcholine Production
Acetylcholine is one of the most important neurotransmitters in the brain. It is vital for memory, cognitive function, focus, concentration, and muscle movement. POSITIVE THOUGHTS contains DMAE, vitamins B-1, B-5 and B-12, and pantothenic acid to support acetylcholine production.
Energy Metabolism
The brain's energy supports the vast electric, chemical, and structural processes that are the basis of a positive outlook. The brain uses 60% of the glucose used by the body at rest. Nutrients help convert glucose to the energy that the brain requires. They are also a component of many coenzymes needed for the synthesis of key neurotransmitters. POSITIVE THOUGHTS addresses energy metabolism with these nutrients: magnesium, manganese, zinc, vitamins B-1, B-2, B- 3, B-5, B-6, B-12 and C, biotin, and folic acid.
Strategies for WellnessSM: A Healthy Mood Plan
Lifestyle choices can help you maintain a positive attitude in response to the normal stresses of everyday life.
• Simplify Your Life: Is it important to have a luxury car or a large house? If so, you will have to work long hours and worry about making ends meet. How important are all the activities in your busy schedule? Choose one or two you truly enjoy and reevaluate your commitment to the others.
• Eat Well: Anxiety drains your energy, so it is important to nourish your body in the face of stress. Eat fruits, vegetables, whole grains, and highprotein foods, and consider taking nutritional supplements. What you eat can influence your mood—keep track of which foods help or hinder you. Avoid excessive caffeine, alcohol and sugar, which raises energy in the short term but leads to depleted energy over time.
• Get Active: Exercise improves blood flow to your brain, and helps release "feel good" chemicals called endorphins into your blood stream. Physical activity also takes your mind off your troubles and helps you focus on things outside yourself.
• Meditate: This effective relaxation method can divert your mind from problems, give you time to recuperate, and help with clear thinking, focus and concentration. It also slows your breathing, allowing your lungs to fill with fresh oxygen—your body's fuel—and to release waste products.
• Express Yourself: Keeping a journal is a great way to think about what upsets you and how it can be changed. Artistic expression—drawing, painting, or sculpting—may help reconcile inner conflicts and foster self-awareness. Dance or movement therapy may be your preferred mode of expression, especially for gaining a sense of ease with your body. Or music may help you relax or feel upbeat.
• Share Your Feelings: Develop supportive relationships—just talking to friends or family, even without finding solutions, can help you feel better. And you may get insights that help you articulate what you are struggling with. Know when to seek professional help if problem become overwhelming.

Neuro-Modulation—Inhibitory: GABA, Kava Kava, Lemon Balm, Taurine, Valerian, Vitamin B-6

Neuro-Modulation—Stimulating: DMAE, L-Phenylalanine, LTyrosine, N-Acetyl-L-Tyrosine, Vitamins B-5 & B-6

Neuro-Modulation—Balancing: St. John's Wort

Acetylcholine Production: DMAE, Vitamins B-1, B-5 & B-12, Pantothenic Acid

Energy Metabolism: Magnesium, Manganese, Zinc, Vitamins B-1, B-2, B-3, B-5, B-6, B-12 & C, Biotin, Folic Acid

References:
Johnson, D. et al. (1994). J Geriatr Psychiatry Neurol:7 (suppl 1), S44-S46. Johnson, D. et al. (1992). TW Neurologie Psychiatrie:6, 436-444. Leathwood, P.D. et al. (1982). Pharmacology Biochemistry & Behavior:17, 65-71. Sabelli, H.C. (1986). J Clin Psychiatry:47(2), 66-70. Schulz, H. & Jobert, M. (1994). J Geriatr Psychiatry Neurol:7 (suppl 1), S39-S43. Wurtman, R.J. et al. (1974). Science:185, 183-184.



--
VitaNet &reg
VitaNet &reg Staff



(http://vitanetonline.com/forums/Index.cfm?CFApp=1&Message_ID=184)
---
Diet Metabo 7 -- It's all about Mood and Metabolism ...



Date: June 01, 2005 12:08 PM
Author:
Darrell Miller (dm@vitanetonline.com)
Subject: Diet Metabo 7 -- It's all about Mood and Metabolism ...

It's incredibly difficult to stay committed to a weight loss program—to change the eating habits of a lifetime and resist "emotional overeating." You need a weight loss program that helps you break the unhealthful cycle of dieting and losing— followed by bingeing and gaining back.
We can't stop the Yo-Yo®, but we can give you a fighting chance.
DIET METABO-7 supports seven body systems related to successful weight loss, including cellular energy generation and metabolism, and neurotransmitter production to support calmness, drive and determination.
DIET METABO-7 SUPPORTS SEVEN BODY SYSTEMS
Your body is composed of complex interactive systems that work on many levels. Likewise, the nutrients in DIET METABO-7 target specific body systems and the connections between them. This full spectrum nutritional formula helps instill balance and harmony by addressing seven interrelated systems whose healthy function is necessary for successful dieting: the brain and nervous system, metabolic energy, liver, thyroid, blood sugar levels, adrenals and fluid balance.
MOOD MANAGEMENT: A POSITIVE ATTITUDE
DIET METABO-7 can help you change your habitual response to eating and start making healthy food choices. A key strategy involves the production of neurotransmitters, the Brain Chemicals that regulate your nervous system. When certain neurotransmitter levels are low in your brain, you may feel depressed. You crave simple carbohydrates and sugars from bread, pasta or candy— because when the brain is low in mood-enhancing neurotransmitters, it does whatever it can to increase them. It will cause you to crave those foods that produce the building blocks your body uses to raise those neurotransmitter levels. DIET METABO-7 provides specific vitamins and amino acids necessary for your brain to make norepinephrine, serotonin, dopamine and GABA, the major neurotransmitters that help regulate mood and attention, support clear focus and active calm, and affect drive and determination. Included are the amino acids tyrosine, glutamine, phenylalanine and GABA. For example, the brain uses phenylalanine and tyrosine to manufacture norepinephrine. Increased amounts of norepinephrine can block the drive to eat and may help provide a sense of well-being.
METABOLIC ACTIVATORS: HERBAL ENERGIZERS
To support a sustained reduction of body fat, it's helpful to increase metabolism via exercise and herbal stimulation while lowering caloric intake by curbing appetite. High doses of stimulants, however, are counterproductive and can make you nervous and irritable. To avoid being overly stimulative, DIETMETABO-7 is formulated with appropriate amounts of herbal metabolic activators that promote calorie burning and suppress appetite.
Used since ancient times in India to support health, Sida cordifolia contains a profile of naturally occurring ephedrine alkaloids that act as stimulants to promote the metabolism of fat. This thermogenic effect is augmented by the natural caffeine contained in standardized extracts of green tea, yerba mate, and kola nut. Also included are specific B vitamins essential to the production of energy from the breakdown of fats and carbohydrates.
HELPING THE LIVER: DETOXIFICATION AND CIRCULATION
One of the most overworked organs is the liver, the body's chief manufacturing and detoxification plant. It constantly regulates the levels of chemicals circulating throughout the bloodstream and plays a key role in breaking down fat and eliminating waste products. The amino acid N-acetyl cysteine is an antioxidant that strongly supports liver function. Your liver needs it to make glutathione, a crucial detoxifying substance used to remove harmful compounds from your bloodstream. Optimal metabolic energy depends on healthy circulation, especially while dieting, when the bloodstream is delivering excess waste products to the liver for removal. To help maintain a healthy circulatory system, DIET METABO-7 includes standardized extracts of ginkgo and horse chestnut. In use for centuries, these botanicals have been the subject of numerous chemical and pharmacological investigations.
THE THYROID: YOUR BODY'S THERMOSTAT
Your thyroid gland produces hormones that control how quickly you burn calories and use energy. Tyrosine is an amino acid building block of thyroid hormones. Low blood levels of tyrosine have been associated with the underproduction of thyroid hormones. Kelp and bladderwrack provide natural sources of iodine, the basic substance of thyroid hormones.
STABILIZING BLOOD SUGAR: CONTROLLING MOOD SWINGS An important strategy of DIET METABO-7 is to minimize the changes in blood sugar levels that can cause unwanted mood swings, which diminish your physical and mental energy. Chromium, an essential mineral, is important to carbohydrate and fat metabolism and tends to increase insulin efficiency. It helps stabilize blood sugar levels and keep you on an even keel.
DEALING WITH THE STRESS FACTOR
Dieting often adds more stress to your life, and stress hormones affect the mind and body in many ways. They disrupt liver function and blood sugar levels, which lowers energy production in the brain, adversely influencing mood and motivation. Because your adrenals need extra attention, DIET METABO-7 helps nourish these hardworking glands with pantothenic acid and ascorbic acid, both necessary for healthy adrenal function. Also, pantothenic acid provides additional support for energy generation during dieting.
WATER BALANCE
Potassium is an essential mineral with many functions, including the transmission of electrical impulses in the brain. It works with sodium to control the body's water balance. Dieting tends to deplete potassium levels in the body, therefore DIET METABO-7 replenishes this vital nutrient.
THE WEIGHT IS OVER
DIET METABO-7 provides necessary cofactors to balance body systems involved with healthy weight management. When used with the Maximum Metabolism Weight Loss Plan and exercise program, Source Naturals DIET METABO-7 may help you achieve your goal of a healthy and more vibrant life.
References
Astrup, A., Breum, L.,Toubro, S. November 1995. Pharmacological and clinical studies of ephedrine and other thermogenic agonists. Obesity Research. 3 Supp. 4:537S-540S. Baskaran, K. et al. October 1990. Use of Gymnema sylvestre (GS4)® leaf extract in the control of blood glucose ... Journal of Ethnopharmacology. 30(3):281-294. Ghosal, S., Ballav, R., Chauhan, P.S., Mehta, R. 1975. Alkaloids of Sida cordifolia. Phytochemistry. 14: 830-832. Singh, R. et al. 1994. Hypolipidemic and antioxidant effects of Commiphora mukul (gum guggul) as an adjunct to dietary therapy ... Cardiovascular Drugs and Therapeutics. 8:659-664.


--
VitaNet &reg
VitaNet &reg Staff


(http://vitanetonline.com/forums/Index.cfm?CFApp=1&Message_ID=138)