Buy Solaray At Discount Prices Of 43% Off And Up!


Chromium Picolinate


Messages 1-22 from 22 matching the search criteria.
---
Alleviating Blood Sugar Levels with Chromium Picolinate


Date: November 27, 2013 08:01 AM
Author:
Darrell Miller (dm@vitanetonline.com)
Subject: Alleviating Blood Sugar Levels with Chromium Picolinate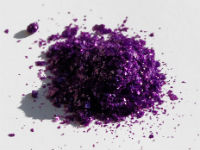 What is Chromium Picolinate

Chromium Picolinate is among the essential trace minerals that have received a lot of attention as dietary supplements. While it is know to be inhibit blood sugar levels, there are recurring debates that remain unsettled. However, there are recent studies that consistently revealed the augmenting effect of chromium to the actions of the hormone insulin. That then suggests the intake of the said mineral as it seconds the claims of it being an effective solution to control blood sugar or glucose levels of people intolerant to carbohydrates.

In the uptake of carbohydrates, they are broken down into sugar, followed by absorption to the blood. The amount of blood sugar and insulin rising vary from one food to another. By slowing rate of sugar release to the bloodstream is the initial step towards controlling glucose levels, which is also a vital goal of any type of healthy diet.


Benefits of Chromium Picolinate

Keeping your blood sugar at a normal level does everything. May it be to gain or lose weight, reduce fat, curbing craving pangs and lowering appetites, as well as warding off numerous chronic diseases such as diaebetes and heart attack, a normal blood sugar level does it all. For that matter, chromium is really of the essence. And here are some of its major health benefits.

Blood Sugar Control

A study was once conducted where a loaf of bread was prepared with 400 micrograms chromium. After consuming the bread, there was a 23% blood sugar decline in the patient, which points out to Chromium Picolinate as an effective solution to lower glycemic indexes of meals.


Cholesterol Level Control

Chromium also has an important role for fat metabolism. After further investigations, chromium's different effects on lipids were finally discerned. Some of the reports included how chromium reduced triglyceride levels, as well as total LDL cholesterol. These basically meant that the chemical compound can lower risks for different heart diseases.


Curbs Down Carb Cravings

One of the biggest reasons why many people suffer from diabetes is the indulgence to cravings, particularly to carb-rich and starchy foods. This is known to be an addiction with mechanisms in the pleasure/guilt portion of the brain similar to opiates. By taking 600 micrograms of the chromium compound for a span of 8 weeks, the subject can be withdrawn from the said sugar laden addiction.

Another thing worth noting is that this particular chromium compound fully remains intact within the gastric juice for several hours and does not cause any digestive drawbacks. Furthermore, a minimum of 200 to 300 micrograms supplementation is suggested for people with less severe cases to set out the stabilization of insulin production.






(http://vitanetonline.com/forums/Index.cfm?CFApp=1&Message_ID=2907)
---
Ways to Keep Weight Off With Natural Sugar Regulators



Date: July 13, 2013 10:06 AM
Author:
Darrell Miller (dm@vitanetonline.com)
Subject: Ways to Keep Weight Off With Natural Sugar Regulators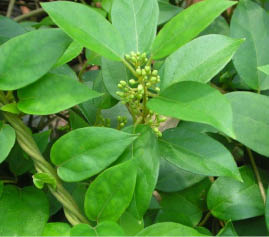 Weight loss

Some of you might think that to lose weight, you simply have to burn more calories than what you take in. This is actually true, but within the body are different processes that affect the fat burning capacity of the body. A good example of this is the level of insulin. As you all know, the food you take in is converted into glucose, which is the body's source of energy. In order to transport the blood sugar to the various cells in the body, the pancreas creates a hormone called insulin to do the job.
Therefore, the more glucose you have in your blood, the higher your insulin levels would be. This insulin surge is a bad thing, since it signals the body that there is more than enough energy reserves in the body, thus, it can stop burning fat and instead start storing it. Another bad effect of this insulin surge is that once the blood sugar has been transported, the levels of blood sugar and insulin will drop down significantly causing a slump that makes individuals feel hungry.
As you can see, no matter how you good you are at counting the calories you take in and the calories you burn, your blood sugar levels have a major impact at how fat is stored in your body and also on your appetite. It is important, therefore, that you regulate the amount of sugar in your blood, and these natural compounds will be extremely helpful.
Chromium
Chromium is a mineral that enhances the function of insulin in the body. This means that when you have chromium supplement in the body, your pancreas do not need to produce high levels of insulin to transport the blood sugar to your cells. Hence, your body will continue burning fat because it is not getting any signal of an occurrence of an insulin surge. The good thing with chromium is that it works well in regulating blood sugar levels from both end of the spectrum, instead of just focusing at driving sugar levels to one direction. Therefore, whether you are experiencing a low or high blood sugar levels, chromium will normalize your insulin functions so that you end up having normal blood sugar levels. Chromium can be found in broccoli, but it is available in diet supplements as Chromium Picolinate.
Gymnema Sylvestre
Gymnema is a herb that is commonly found in Southern and Central India. It is best known to treat diabetes, thus it helps regulate blood sugar levels. According to studies, it has a sugar blocking property, which comes from the Gymnemic acids present in it. This acid, as they say, behaves like glucose, thus, when it attaches to the intestinal receptors, the absorbance of sugar from your meal is regulated. In effect, the production of insulin is also regulated. Today, there are Gymnema tablet supplements available in the market.
Inulin
Another way to regulate blood sugar levels is by taking in some soluble fiber. Although classified as a carbohydrate, fiber is not digested or broken down by the body, thus, it does not contribute to the blood sugar levels. It also helps slow down sugar absorption of the body, keeping the blood sugar levels stable. Prebiotic inulin is a good source of soluble fiber. It is extracted from plants, such as chicory, garlic, dandelion, onion, and cornflower.
Make sure you eat foods low in the glycemic index to reduce sugar spikes in the body. Maintaining a steady sugar level will help keep weight off and reduce binge eating.
(http://vitanetonline.com/forums/Index.cfm?CFApp=1&Message_ID=2847)
---
Why Would You Want A Time Released Chromium Supplement?



Date: January 03, 2013 04:34 PM
Author:
Darrell Miller (dm@vitanetonline.com)
Subject: Why Would You Want A Time Released Chromium Supplement?

Chromium is an important trace mineral for carbohydrates and fats processing by the human body. With the recent eating habits of refined foods, it's generally naturally deficient to many people. It's recommended to consume at least 50 micrograms of it each day. Similarly, the eating habits of today expose majority of people to diabetes. Chromium plays a major role in helping the body cells respond to insulin.
In addition, a sufficient level of the mineral availability to the body leads to lower insulin necessity. On the other hand, its deficiency in the body has been associated with diabetes. It helps prevent diabetes by aiding insulin in glucose metabolism as well as preventing insulin resistance for victims already using insulin shots. It's generally low in the blood but it plays a major role of enhancing insulin efficiency thereby helps control blood sugar levels.

Food Sources:

You can get chromium from foods like broccoli, green beans, grape juice, potatoes, bananas, beef, orange juice and apples. There are also supplements that come in various forms and strengths. For instance, there are Chromium Picolinate, chromium chloride, chromium polynicotinate, chromium GTF and many others. These supplements differ in their absorption rates but have been proven in several studies to lower blood sugar as well as cholesterol. Some supplements are also safe to take alongside other medications. However, such a decision should always be taken with the consent of a medical doctor.

Victims of type 2 diabetes have usually been found to have low levels of chromium in their bodies. Due to this reason, supplements have greatly assisted such individuals tackle diabetes. Similarly, women suffering from gestational diabetes have had their blood sugar levels drop after using Chromium Picolinate. The dosage to use varies but many doctors prescribe 1000 mcg every day for victims already suffering from diabetes. Vitamin C has been found to hinder the uptake of chromium. It's, therefore, essential to watch out what you are consuming if you will be taking the supplements.

Sustained release chromium will help keep blood levels high with this important mineral and help one manage their blood sugar better.

(http://vitanetonline.com/forums/Index.cfm?CFApp=1&Message_ID=2802)
---
How Chromium Picolinate lowers blood sugar



Date: October 07, 2012 05:21 PM
Author:
Darrell Miller (dm@vitanetonline.com)
Subject: How Chromium Picolinate lowers blood sugar

Chromium Picolinate
Chromium Picolinate is an essential mineral/metal that is involved in the metabolism of fats and carbohydrates in the human body. It is often referred as a trace element since it is only required in small amounts in our bodies and is not produced by our bodies. However, pregnant or nursing women may require a slightly higher level of Chromium Picolinate.
Blood Sugar
Chromium Picolinate has been used for some time to control and improve body sugar in patients suffering from diabetes type two and prediabetes type one. It achieves this by improving how our body handles insulin. Deficiencies of Chromium Picolinate results in impaired insulin activity and thus more glucose remain in your body and this will lead to uncontrolled weight gain.
Insulin
Remember insulin binds to body cell to siphon sugar from our bloodstream. The sugar is then used to as a fuel by our body cells. We need to keep our blood sugar at manageable levels. If the blood sugar lever is high, we might suffer from laziness and fatigue among other dangerous effects to our health. Chromium Picolinate is one way of stabilizing our blood sugar levels.
(http://vitanetonline.com/forums/Index.cfm?CFApp=1&Message_ID=2679)
---
What Are herbs For Hypoglycemia?



Date: December 21, 2011 07:38 AM
Author:
Darrell Miller (dm@vitanetonline.com)
Subject: What Are herbs For Hypoglycemia?

Low Blood Sugar (Hypoglycemia)
As people, as human beings we are built for action not for sitting down and be a couch potato all day long. We were created or our body is created with activity in mind and not luxury and laziness. Our body is able to adjust to almost any environment or any change in the environment for that matter if given enough time however the changes that is happening in the world today may be too fast for our body to cope with.
If you notice all these advancements are supposed to make things easier but it seems like it made thing harder and in turn we try to balance, we are obligated to do more work so we try to keep up by exercising a little bit more and by watching our weight and what we eat a little bit more. But in all this time one thing remains the same, our body needs sugar to burn for us to be able to do all those things, even the simplest of brain functions needs sugar or glucose to have it functioning right. Any imbalance between the body's requirement and the blood sugar supply will cause health problems and one of them is Hypoglycemia.
Hypoglycemia
This is a condition in which the imbalance of the blood glucose levels in the body is pointing more towards on the lower side. Meaning this a condition caused by unusually low sugar levels in the blood. Commonly this is caused by not eating enough as the body requires or maybe too much insulin is taken as why "insulin shock" is a term commonly used for cases of severe hypoglycaemia. Some of the symptoms that are associated with this condition are paleness and sweatiness of the skin, shakiness, heart palpitations and anxiety as commonly caused by high adrenaline levels in the blood as this is the body's way of counteracting low blood sugar levels.
Other symptoms include weakness, fatigue, double vision, extreme hunger and headaches and these sets of symptoms are caused by brain function impairment which is caused by low glucose levels in the blood. In fact the brain is the organ that suffers the most when it is not able to get the glucose it needs.
Herbs that can help against Hypoglycemia just to name a few…
Ginseng – this wonder herb which has long been used and has been noted to have been effective in Chinese natural medicine is able to aid in sugar absorption in the body. If taken for longer periods of time the logic behind it is that it will be able to regulate blood sugar levels which will help with symptoms like fatigue.
Holy Basil – will be helpful for people with hypoglycaemia through aiding in the management of stress which has been known to worsen the conditions of hypoglycemic individuals.
Gentian – is a bitter tasting herb that has antiseptic and appetite stimulating properties. Its main function though is to be able to stimulate adrenaline production from the adrenal gland which will help in the regulating blood sugar levels.
Gymnema Sylvestre is an ayruvedic herb that has also been shown to help maintain good blood sugar levels.
Chromium Picolinate, although not an herb but a mineral can also help maintain good blood sugar levels.
(http://vitanetonline.com/forums/Index.cfm?CFApp=1&Message_ID=2548)
---
How Does Chromium Picolinate Work in the Body And Blood Sugar?



Date: August 01, 2011 03:36 PM
Author:
Darrell Miller (dm@vitanetonline.com)
Subject: How Does Chromium Picolinate Work in the Body And Blood Sugar?

Chromium, Blood Sugar, And More
Chromium Picolinate is a form of trivalent chromium first developed to reverse chromium deficiency. It has been linked to many different health benefits over the past few decades. Inasmuch as chromium is an essential trace mineral required in minute quantities for the hormone activity of insulin, it is often marketed as a dietary supplement for the management of uncontrolled sugar levels in the blood.
Glucose tolerance is compromised in the absence of chromium in the human body for long periods of time, as is the case with chromium deficiency. Research has found out that chromium concentrations are decreased with high consumptions of simple sugars whereas regular intake of chromium has been noted to improve glucose tolerance. Also, several studies have supported its use for diabetes mellitus.
Improves Lipid Profile
It is a fact that trivalent chromium is necessary for the metabolism of lipids, which include fats, waxes, sterols, and fat-soluble vitamins. It has long been postulated that Chromium Picolinate has an effect on the lipids found in the blood, the reason why proponents suggest its use for the improvement of blood cholesterol and serum lipids. It allegedly lowers bad cholesterol and increases good cholesterol.
Aids Energy Production
Chromium Picolinate has been marketed to athletes for years in that it aids energy production. As a trace mineral, chromium is involved in the metabolism of glucose, which is the biological precursor of chemical energy for use of each individual cell in the form of adenosine triphosphate. It appears to modulate the uptake of sugar from the blood and elevate the production of energy in the process.
Induces Weight Loss
In addition to its putative effects on energy production, Chromium Picolinate has been reported to curb sugar and fat cravings. Indeed healthy levels of chromium effectively controls metabolism. Moreover, scientific literature has noted its role in the utilization of adipose tissue that leads to the burning of body fat. For these reasons, it has become increasingly popular as a supplement for weight loss.
Promotes Muscle Growth
There have been numerous reports that Chromium Picolinate promotes the growth of lean mass and skeletal muscles. In fact, it is one of the earliest supplements that remain in use by body builders today. Some sources say that it provides the muscles a steady supply of energy even during intense physical exertion and it accelerates the process of muscle recovery in between physical activities.
Enhances Mood Disorders
Chromium Picolinate has shown potential as an alternative remedy for mood disorders. In particular, it has been investigated in a study that involved patients diagnosed with a chronic mood disorder called atypical depression or dysthymia. It has been observed that regular intake of Chromium Picolinate exerts a positive effect on the appetite of patients and enhances mood disorders at the same time.
(http://vitanetonline.com/forums/Index.cfm?CFApp=1&Message_ID=2382)
---
What Can Chromium Picolinate Do In The Body?



Date: July 23, 2011 03:15 PM
Author:
Darrell Miller (dm@vitanetonline.com)
Subject: What Can Chromium Picolinate Do In The Body?

It is inevitable that health awareness and protection are very vital. It is also very crucial for us to take necessary measures and precautions to boost our guards from elements that could pose harm and threat to our very delicate body. If we just take these things for granted, for sure, we will be paying for the consequences of our own actions. Fortunately, we are living in this generation where in many have already been discovered that we could utilize to help us achieve a health state that we have always wanted. Chromium Picolinate is one useful element that could help us control the blood sugar levels in our body. Therefore, it is deemed necessary especially for those that are suffering from diabetes mellitus.
Many experts would claim that Chromium is beneficial in reducing body fat as well as in improving muscle tone. With the array of benefits it is capable of offering the human body; its discovery could be considered as a miracle breakthrough in the field of medical science. However, there are still questions that lurk in the minds of many about chromium. Questions like "could chromium be the answer of our predicament with the very common diabetes mellitus?" Such question is surely expected because not all are fully aware about its importance therefore; its discovery is not yet wholly appreciated. Because of this, there is a great need to educate the populace about its benefits.
Chromium is an important trace mineral that is useful in the metabolism of carbohydrates hence; it could play a vital role in the regulation and metabolism of blood sugar. Other benefits of chromium would also include management of cholesterol, and hypertension. Chromium can be grasped from many food sources. But it is most abundant in true brewer's yeast. The more common nutritional yeast though has chromium content but is not as high compared to that of a true brewer's yeast. Chromium can also be found in grains and cereals. However, at the course of the refining process, most of the said mineral is depleted and lost. Beers also contain small amounts of chromium.
Many individuals who have good knowledge about chromium would really agree about the above mentioned benefits. As a matter of fact, a lot of dieters and health conscious individuals could really testify about the benefits of chromium picolanate especially in improving muscle tone, fat metabolism, and blood glucose level control. At present, there are a growing number of people who are already enticed to take Chromium Picolinate because of the irrefutable benefits it offers. Needless to say, we are the culprits of our own actions. Whatever health state we would grasp is surely the result of the things that we have sow and invested for our health. If you do not want to suffer from dreadful consequences of your own doing then you have to give yourself the protection that you truly deserve.
Grab Some Chromium and fee the difference!
(http://vitanetonline.com/forums/Index.cfm?CFApp=1&Message_ID=2376)
---
Natural Anxiety Remedies



Date: November 11, 2010 05:44 PM
Author:
Darrell Miller (dm@vitanetonline.com)
Subject: Natural Anxiety Remedies

Anxiety disorder is a much more common problem than what was once thought. It often affects people in their teenage years through middle age and later. Anxiety disorder appears to affect twice as many women as men. However, there may not be that wide of a disparity between the sexes. Psychologists simply believe that men are far less prone to report or even acknowledge that they have a problem of this nature. Anxiety disorders can either be acute or chronic. Acute anxiety disorder manifests itself in episodes that are commonly known as panic attacks. A panic attack occurs when the body's natural "fight or flight" reaction occurs at the wrong time. This is a complex response in which the body prepares itself to deal with an emergency situation. Stress can often cause the body to produce more adrenal hormones, especially adrenaline. The increased production of adrenaline causes the body to step up its metabolism of proteins, fats, and carbohydrates to quickly produce energy for the body to use. Additionally, the muscles tense up and the heartbeat and breathing become more rapid.
When faced with an assault, accident, or a natural disaster, this type of reaction is perfectly normal. However, the symptoms that are caused by the surge in adrenaline can be distressing and frightening when they occur at the wrong time. A person having a panic attack is often overwhelmed by a sense of impending disaster or death, which makes it impossible to think clearly. Other feelings that can accompany a panic attack include shortness of breath, a smothering, claustrophobic sensation, heart palpitations, chest pain, dizziness, hot flashes or chills, trembling, numbness or tingling sensations in the extremities, sweating, nausea, a feeling of unreality, and a distorted perception of the passage of time. This disorder can eventually have other cumulative effects such as generalized aches and pains, muscular twitching and stiffness, depression, insomnia, nightmares and early waking, decreased libido, and abnormal feelings of tension with an accompanying inability to relax.
Panic attacks are usually abrupt and intense, occurring at any time of the day or night, and lasting from several seconds up to half an hour. To the panic sufferer, it often feels as though they are much longer. A person having a panic attack sometimes believes that he or she is experiencing a heart attack or stroke. The attacks themselves are very unpredictable, with some people experiencing one every few weeks, and others having several each day. Panic attacks are often triggered by stress or certain emotions, but they can also be a response to certain foods, drugs, or illness.
Many people with acute anxiety disorder become afraid of being alone and visiting public places because they fear having a panic attack. This only adds to the level of anxiety and leads to abnormally restricted lives. Psychologists often believe that at least in some cases, panic attacks are self-induced, meaning that the fear of the panic attack is the very thing that brings it on. The following nutrients are recommended for dealing with anxiety disorders: calcium, magnesium, B1, B12, multivitamin and mineral complex, SAMe, vitamin B, vitamin C, vitamin E, zinc, Chromium Picolinate, DLPA, L-glutamine, coenzyme A, essential fatty acids, GABA, melatonin, bilberry, ginkgo biloba, milk thistle, catnip, chamomile, cramp bark, kava kava, hops, linden flower, motherwort, passionflower, skullcap, fennel, lemon balm, willow bark, feverfew, St. John's wort, skullcap, valerian root, and mandarin oil.
Natural vitamins and herbs can be found at VitaNet ®, LLC Vitamin Store.

~facebook~

(http://vitanetonline.com/forums/Index.cfm?CFApp=1&Message_ID=2197)
---
Vitamins and Herbs



Date: April 03, 2009 02:52 PM
Author:
Darrell Miller (dm@vitanetonline.com)
Subject: Vitamins and Herbs

The whole human body is made up of cells that contain their own genetic material. In a healthy body, these cells divide at a controlled rate, growing and repairing damaged tissues and replacing dying cells. This predetermined rate of cell division is what keeps our bodies healthy. If cells keep multiplying when new ones are not necessary, a mass of tissue, often known as a tumor, is formed. This tumor can be either benign or malignant.
Benign tumors are not cancerous and can occur anywhere in the body. Benign tumors do not cause a threat to health, do not metastasize, and do not grow back if removed. Malignant tumors are cancerous and are usually serious. Often times, they can be life-threatening. Malignant tumors grow uncontrollably, interfere with normal metabolic and organ functioning, and have the ability to metastasize and invade other tissues. If a portion of a cell's DNA is damaged, the cell can become abnormal. When an abnormal cell divides, it forms new cells that are a photocopy of the damaged genetic material. This ongoing process occurs constantly within our bodies. The majority of the time our bodies have the ability to destroy these abnormal cells and maintain a sort of cellular equilibrium. If a crucial part of the DNA is destroyed and the abnormal cells cannot be controlled any longer, cancer forms. All cancer cells have two things in common: growing uncontrollably and having the ability to metastasize. The immune system does not recognize cancer cells as dangerous or foreign.
Although the exact cause for the cell damage that initiates the cancer process is unknown (theoretically free radical damage causes DNA damage), the chain of events that leads to cancer is very complex, and each individual body reacts differently. It is a combination of genetic, behavioral, environmental, and lifestyle factors that are thought to be involved in turning normal cells into abnormal cells, and abnormal cells into cancer.
There are also factors that are believed to slow the process, while other factors can speed up the process. Possible contributors to the development and growth of cancer can be divided into three categories: external, internal, and lifestyle. External factors include unhealthy workplace environments and exposure to air and water pollution, chemicals, pesticides, and herbicides. Included in the internal factors include both genetics and infections. Lifestyle factors are those we personally can most readily control, such as diet, smoking, drinking, and sun exposure. External and lifestyle factors account for 80 percent of cancer deaths in the United States.
Just as each of us looks different, each of our bodies has its own unique composition. Some of us may react adversely to what some of us react well to. This is why some treatments prove to be successful for some, but not for others. This is why dietary wellness and prevention is so important. If we can keep our bodies healthy and avoid known cancer-causing agents, we have a good defense against cancer in the first place.
The following nutrients and supplements are designed for persons who have been diagnosed with cancer, as well as for those who wish to enhance their chances of avoiding the disease: coenzyme Q10, colostrum, DMG, garlic, IP6, melatonin, MSM, proteolytic enzymes, selenium, 7-keto DHEA, shark cartilage, SOD, vitamin A, shiitake extract, acidophilus, Chromium Picolinate, flaxseed oil, grape seed extract, kelp, l-carnitine, multienzyme complex, a multi-mineral complex, multivitamin complex, NAC, raw glandular complex, taurine, and vitamin B complex. Additionally, the following herbs may be beneficial: astragalus, birch, burdock root, cat's claw, chaparral, chuchuhuasi, cranberry, dandelion, Echinacea, fennel, green tea, licorice root, macela, milk thistle, parsley, pau d'arco, red clover, suma, cardamom, cayenne, ginger, rosemary, sage, thyme, turmeric, ragwort, wood sage, curcumin, essiac, noni, olive leaf extract, rosemary, and boswellia.
All of the above listed herbs and vitamins can help restore the body to good nutrition and help boost the immune system so the body can find and fight back against cancer. Natural vitamins and herbs are available at your local or internet health food store. When purchasing supplements, look for name brand vitamins like Solaray and Source Naturals to ensure you receive quality and you get what you pay for.
*Statements contained herein have not been evaluated by the Food and Drug Administration. Natural vitamins and herbs are not intended to diagnose, treat and cure or prevent disease. Always consult with your professional health care provider before changing any medication or adding Vitamins to medications.
(http://vitanetonline.com/forums/Index.cfm?CFApp=1&Message_ID=1986)
---
Control Blood Sugar Naturally



Date: October 01, 2008 12:10 PM
Author:
Darrell Miller (dm@vitanetonline.com)
Subject: Control Blood Sugar Naturally


Diabetes is an inflammatory condition caused by the autoimmune system, and manifests as resting hyperglycemia. Your blood glucose levels have to be maintained within fine concentration limits: both too high and too low a blood glucose concentration can be dangerous to your well being.
Your blood glucose level is generally controlled by insulin and glucagons, both of which are biosynthesized in the pancreas. Insulin works by making the glucose bioavailable to the mitochondria to convert into energy, while glucagon, the lesser known of this twosome, stabilizes the level of insulin and mobilizes it to do its job. There are two types of diabetes, known as Type I and Type II or A and B.
Type I diabetes, also known as juvenile onset diabetes, is an autoimmune condition in which the immune system destroys Beta cells because they are recognized as being foreign. It is the Beta cells that generate insulin, and so the condition can be fatal. Patients with Type I diabetes must take insulin throughout their lives, and while potential cures are currently under investigation, none are yet available. Although insulin can be effective it does not guarantee survival, and a better form of treatment is required.
Type II diabetes is by far the more common of the two, and is a form of resistance to insulin, where the body cells cannot use insulin properly. The pancreas initially reacts to this by producing more insulin in response to the increased blood glucose level, but through time it loses its ability to produce insulin as a reaction to an increase in blood sugar, even though this occurs as a result of digesting a meal.
The exact causes of either type of diabetes are not known for sure, although the general mechanism by which they work is known. However, Type II diabetes is believed to be due to some form of interaction between genetics and environment, and it is known that the majority of Type II sufferers are obese and also over 40.
The treatment for this type of diabetes is rarely insulin, but a controlled diet, control of your cholesterol level and blood pressure, exercise and specific medicines designed for sufferers of this form of diabetes. However, there are also natural supplements that can be used to control your blood sugar levels. Diabetes was the sixth leading cause of death of the USA in 1999, with 450,000 deaths, and by 2005 had reached about 300 million sufferers world wide. It is therefore a serious and widespread condition, though Type II is less serious than Type I.
It is important to do what you can to control your diabetes, since after several years it can lead to problems with your nerves, eyes, kidneys and gums, and can also lead to heart disease. With diabetes you are at least twice as likely to have a stroke or heart problem as those without it, although you can reduce the risk of this by keeping your blood pressure under control, and the levels of fats in your blood to a minimum. Stopping smoking helps, and there are some natural treatments that can also help you control your diabetes.
The most important means of control is to reduce your blood sugar levels. While there are natural products that will help you to do that, do not stop taking the medication prescribed by your doctor, but use these in addition to what you are already taking. Among specific substances that can help are:
Chromium: chromium helps your body to use insulin properly. When taken in the form of Chromium Picolinate, it helps to replace chromium that diabetics appear to be short of. Human studies have indicated that chromium can decrease insulin levels and improve the metabolism of blood sugar in those with Type II diabetes. Some claim that chromium is harmful to health, but the general opinion is that it helps, though you should consult your doctor before using it.
Cinnamon: If you take cinnamon daily, your blood sugar levels should gradually decrease. It appears to enable your cells to make better use of the insulin your blood, although there still discussion as to the mechanism by which this occurs and of the active ingredient in cinnamon that promotes it. Some claim it to be a flavonoid known as methylhydroxychalcone polymer, or MHCP. However, others claim it not to be MHCP, but polyphenol type-A polymer. Whichever it is, many people are finding cinnamon to be effective in reducing high levels of blood sugar to a more manageable level.
Milk Thistle: It is known that antioxidants can help to control blood sugar, and the flavolignins in Silymarin marianum, an herbal extract available from milk thistle seeds, work in this manner. It is also good for protecting the liver from toxins. Although it is not clear how it is done, silymarin appears to help to control Type II diabetes possibly by way of liver digestion of sugars in the blood. The liver processed glucose and improving its function through the consumption of milk thistle could help reduce blood sugar as well. Mulberry: The Chinese make what is known as "sugar control herbal tea" from mulberry leaves, green tea and jasmine. Mulberry leaves contain adenine, pectin and choline, and also high levels of Vitamins A and B types. This tea is used by the Chinese to control blood sugar levels, which might occur through the antioxidant effect of the mulberry constituents.
Salacia oblonga: This is an herb used in India and Sri Lanka that appears to cause a dramatic drop in the levels of insulin and sugar in the blood. It binds to enzymes in the intestine that break carbohydrates down into sugars, and so reduces the amount of sugar in your blood. That in turn reduces the amount of insulin released by the pancreas.
Apple Cider Vinegar: There is evidence that apple cider vinegar can help to control your blood sugar levels if taken before a meal. Just two tablespoons appears sufficient to give a noticeable result. This is one of those home remedies that might be just anecdotal, but might also work, so is worth trying.
Zinc: It has been discovered that diabetics suffer a deficiency in zinc. This mineral plays a part in the storage and production of insulin in your body, and a deficiency could cause an increase in your sugar level. Oysters, pecans, almonds, lamb and chicken are all good sources of zinc.
Glyconutrient complexes: we know that diabetes is an autoimmune disease for type I individuals. Supporting a properly function immune system requires a good diet as well as a diet rich in Glyconutrients. The polysaccharides found in glyconutrient formulas can help the immune system communicate better with the body and just possibly correct some autoimmune diseases which attach our cells.
These are the natural supplements that people are taking to help control their blood sugar and diabetes. It is important that you take nothing that interferes with the medicines given to you by your physician, so you should let your doctor know of any natural supplement that you are using in addition to your prescription medicines. However, it is possible to control your blood sugar with natural supplements, and those mentioned above are just a few of the natural substances available that can help diabetics control their condition and so avoid the side effects.




--
Buy Blood Sugar Vitamins at Vitanet ®,LLC


(http://vitanetonline.com/forums/Index.cfm?CFApp=1&Message_ID=1906)
---
Trace Minerals



Date: August 05, 2008 01:13 PM
Author:
Darrell Miller (dm@vitanetonline.com)
Subject: Trace Minerals

Unlike macro-minerals such as calcium, which the body needs in gram amounts, trace minerals such as iron, selenium, zinc, silicon, chromium, sulfur, and copper are only needed in milligram or micrograms. However, these small quantities do not reflect the importance of trace minerals, as inadequate intake can have huge effects on the body. Lets discuss a few of these trace minerals.
Iron deficiency is the most common nutritional deficiency worldwide, with 20 to 50 percent of people affected. The average body contains only one teaspoon of iron, but this mineral is crucial in oxygen transportation throughout the bloodstream and into cells. A lack of iron will starve the body of oxygen and energy, which cause the symptoms of iron deficiency to be fatigue, foggy thinking, irritability, headaches, and lethargy.
A lot of athletes have inadequate iron intake, impairing their exercise performance as it decreases hemoglobin levels and the amount of oxygen that is delivered to the muscles while it increases the time that is needed to recover from exercise. Iron is also important in immunity, with optimal iron intake strengthening the immune system and building resistance to colds, infections, and diseases. Even though inadequate intake is a common concern, too much can also cause health problems including stomach and intestinal cramps, nausea, and constipation.
The most important function of selenium is its antioxidant enzyme glutathione peroxidase. This enzyme is invaluable in protecting red blood cells and cell membranes from free radical damage. Selenium works closely with vitamin E, sometimes replacing it in certain situations. Selenium holds an important role in maintaining the immune system and has been shown to reduce the risk of many health problems which include several types of cancer, heart disease, rheumatoid arthritis, and certain birth defects.
Zinc is a valuable antioxidant that supports many aspects of the immune system. Zinc works in the eyes to protect them against sunlight-related free radicals. Zinc supplements have been found to slow the progression of macular degeneration, but high intakes of zinc and other antioxidants have been shown to lower the risk of developing this eye disease in the first place. This mineral can reduce the severity and duration of the common cold when in lozenge form, if started within 24 hours of the first cold symptom and taken every couple of hours. Taking 50mg of zinc daily or higher amounts for short periods of time is a good idea, but amounts over 150mg daily could cause metallic taste, stomach upset, or impair immune function.
Many modern diets contain extremely low amounts of silicon, especially since food processing removes much of the silicon. Silicon improves the elasticity and suppleness to skin that has been damaged by excessive skin exposure. Silicon is also important in natural bone formation, since deficiencies in silicon lead to bone weakness and sluggish wound health. Bone mineral density can be improved in people with osteoporosis by raising the intake of silicon.
Chromium is important in maintaining blood sugar levels, as well as many other roles in the body. Chromium deficiency impairs the blood sugar-insulin relationship, while chromium supplementation improves insulin response. Studies have shown that supplementing with Chromium Picolinate improves diabetes management by lowering blood sugar, insulin, cholesterol, or triglyceride levels and reducing the reliance on blood sugar medications. This mineral is also important in the metabolism of fat and carbohydrates.
Finally, Sulfur is needed in the joints to keep the connective tissues within them strong and stable. One source of sulfur, MSM, has been shown to significantly relieve pain and improve use of knee joints in studies. Through all of the above, one can see that trace minerals are extremely important contributors to health, even in small amounts.


--
Buy Trace Minerals at Vitanet ®, LLC


(http://vitanetonline.com/forums/Index.cfm?CFApp=1&Message_ID=1853)
---
Chromium Picolinate



Date: June 17, 2008 10:47 AM
Author:
Darrell Miller (dm@vitanetonline.com)
Subject: Chromium Picolinate

Chromium Picolinate, broken down, is chromium that is bonded to an amino acid. The chromium portion of the compound is not well absorbed by the body. Therefore, the amino acid picolinate is added to aid in absorption.
Studies have shown that 90 percent of the adult population in the United States has a chromium deficiency in their diet. The best source of chromium is true brewer's yeast, but it is found in grains and cereals in smaller amounts. Refined forms of these foods are likely to be lacking in sufficient chromium levels. Strenuous physical activity requires a larger intake of chromium in the diet.
Chromium Picolinate, a chromium supplement, has profound effects on the body's overall nutrition and health. It has increased in popularity in recent years because it helps to reduce body fat and increase lean body mass. Research has proven that it can aid in treating:
* High blood sugar
* High blood fat
* Obesity
* Food cravings
* Osteoporosis
* Lack of energy
* Trouble controlling weight
* Low metabolism

In the late 1950s, Chromium Picolinate was discovered to be essential for proper blood sugar control. It is a key part of desensitizing the body to insulin. Without chromium, blood sugar levels are elevated because insulin is blocked from doing its job. Chromium is one of the essential trace minerals. Its most important function is to work with insulin, which is a hormone. Insulin is responsible for the body's ability to break down carbohydrates, proteins and fats naturally. Your metabolism affects every cell in your body. All bodily functions are dependent on the proper use and breakdown of these chemicals.
A deficiency of chromium in your diet will lead to an impairment of insulin activity. This insulin resistance allows more glucose to remain in your body, resulting in weight gain and loss of energy.
Insulin is the most important hormone involved in metabolism. Everyone's body requires proper insulin function to be healthy. Insulin is secreted whenever you eat. It then binds to cells to activate sugar absorption from your bloodstream. The body's sugar (glucose) is its strongest energy source. The cells use it to fuel the body's essential functions like metabolism and building muscles.
Because of these needs, Chromium Picolinate can be used as a supplement to promote weight loss and treat high cholesterol and diabetes. It is an essential supplement for healthy metabolism, especially in older people. People who lack enough Chromium Picolinate in their diets usually have trouble keeping weight off and feel run down regularly.
Chromium Picolinate and Weight Loss:
Chromium Picolinate is not a viable quick fix for permanent weight loss. It is, however, a valuable addition to a healthy and well-designed weight loss program. People who are overweight are generally insulin resistant. For this reason, additional chromium supplementation aids in healthier metabolism and more productive use of insulin. The result is increased weight loss when used in conjunction with proper exercise and a well-balanced diet.
Dietary Interactions and Safety:
Chromium Picolinate has been shown in studies to be safe for use with most medications. However, as with any dietary supplement, it is important to discuss your use of this supplement with your physician before planning any dietary changes.
Chromium Picolinate was safe in studies in which it was used in amounts exceeding 500 times the recommended daily dosage. The production of this dietary supplement is under the highest quality and safety conditions available. No side effects have been reported since Chromium Picolinate has been available on the market.
Most daily multiple vitamins contain the recommended daily allowance of Chromium Picolinate. However, since it is so difficult for the body to absorb effectively, most people need more supplementation than is generally recommended.
(http://vitanetonline.com/forums/Index.cfm?CFApp=1&Message_ID=1818)
---
GTF Chromium



Date: April 23, 2008 11:21 AM
Author:
Darrell Miller (dm@vitanetonline.com)
Subject: GTF Chromium

Chromium is a trace element in your body, meaning that it is present only in very small quantities, yet like many trace elements it is extremely important to your health. Most people associate chromium with the shiny finish on car fenders, but it is more than that.
Chromium oxide was discovered as being a part of crocoite, better known as red lead, which is actually lead chromate, sometimes containing some molybdate and perhaps vanadium. Although it was discovered in the middle of the 18th century, it was not until 1797 that chemist Louis-Nicholas Vauquelin discovered it for what it was. He synthesized it in his laboratory in 1798, which is the ultimate proof of the identity and chemical structure of any substance.
It was eventually named chromium, after the Greek 'chroma' meaning color, because its compounds are highly colored, normally yellow, red and green, and it is chromium that gives emerald its green color. It is also found in low concentrations in the human body, but too low, thankfully, to color your body red, green or yellow! Perhaps Martians contain a lot of chromium!
The first indication of the potential benefits of chromium to health was when a pork kidney extract called the Glucose Tolerance Factor was discovered in 1957 to enable rats to improve their use of insulin in maintaining the effective use of blood sugar in generating energy. The GTF contained chromium, and that was believed to be the effective ingredient.
Diabetes is a condition in which people either do not generate enough insulin or cannot use it properly. Insulin is a hormone biosynthesized in a group of cells known as the islets of Langerhen in the pancreas and is a necessary part of your metabolism. Your metabolism converts carbohydrates and various sugars into glucose, and when the glucose level reaches a certain concentration in your blood, you stop feeling hungry and the pancreas is stimulated into secreting insulin.
The insulin allows the cells to admit sugar and the mitochondria within them to convert the glucose to energy. Your body likes the blood glucose level to be maintained at between 70 and 110 mg/dl. If it falls below 70, then you will be suffering from hypoglycemia, but you can be above 110 if you have recently eaten. If your blood glucose is being measured it must be at least four hours after your last meal, which is why you are asked to fast first. The absolute maximum is 180 mg/dl, above which you are in trouble and suffering hyperglycemia.
If your pancreas cannot produce any insulin you are regarded as having Type 1 diabetes, and if it produces too little or your body cannot use it effectively, it is Type 2 diabetes. It is believed today that chromium is one of the factors involved in allowing the cells to absorb glucose, and that without it the mitochondria are unable to convert your blood glucose into energy.
Although up to 90% of Americans are thought to have a low chromium content, few are believed to be deficient and there is a big difference between the two. However, pregnant women and the elderly are particularly prone to a deficiency, as are those that consume too many sugary foods. A deficiency in chromium not only leads to an excess of blood sugar however, but also of cholesterol and triglycerides. This can in turn lead to atherosclerosis, heart disease and strokes.
Although the role of chromium in the control of blood sugar levels was discovered in the 1950s, it was not until the 1970s that it was proven. As with many such proofs it came about accidentally, through what was known as Total Parenteral Nutrition (TPN). This provided intravenous nourishment to patients who were unable to eat, and contained a mixture of the nutrients believed to be essential to life.
However, the mixture was based on current knowledge, and it was found that some patients developed the symptoms of hyperglycemia, or high blood sugar levels. This was what would have been expected of untreated diabetics, but none were diagnosed with the condition so the cause was a mystery. The physicians responsible for the treatment had no option but to administer insulin, even though there appeared to be no deficiency in the patients.
If you are with us so far, then you will realize that the insulin would not have had the expected result. That is because the condition is not caused by too much sugar or carbohydrate in the diet, and also not caused by a deficiency of insulin. However, due to the known role of chromium in the action of insulin, it was then thought that TNP solution would be improved by adding chromium. When chromium was added in small quantities of under 50 micrograms (5 hundredths of a gram) the patients' condition improved to normal, and the effect of chromium on blood sugar levels was finally proven.
So how does chromium achieve this? In fact the biochemistry is complex, and dietary chromium works in a different way to the Chromium Picolinate that is the most popular form of chromium supplement. However, in a nutshell, what appears to happen is that its effect on human tissue may be through an increase in the activation of Akt Phosphorylation, which is a protein within the body cells that enables the easy absorption of glucose into the cells.
In addition to that, cell membranes contain insulin receptor sites that respond to biochemical signals from messengers such as hormones and nutrients, and it is believed that chromium might be involved in promoting the binding of insulin to these sites. Alternatively, it is possible that it may promote the reactions that occur after the insulin has bound to the receptor site, an occurrence that is referred to as a post-receptor event.
Whether chromium is involved in a post-receptor event or in binding the insulin top the receptor sites, there is no doubting the importance of the element to the overall insulin-glucose-energy metabolism, and that the trace element chromium is indeed important in helping your body cells to absorb glucose.
(http://vitanetonline.com/forums/Index.cfm?CFApp=1&Message_ID=1766)
---
Eighty Seven Percent of All Type 2 Diabetes Can Be Prevented Naturally



Date: January 24, 2008 05:06 PM
Author:
Darrell Miller (dm@vitanetonline.com)
Subject: Eighty Seven Percent of All Type 2 Diabetes Can Be Prevented Naturally

It is a fact that almost 90% of Type 2 diabetes can be prevented by attention to diet and the use of specific supplements. However, before having a look at these possibilities, we shall first have a look at what type 2 diabetes is so that the means of prevention can be better understood.
Diabetes is a condition, not a disease. It cannot be passed from one person to another, and there is evidence that it is hereditary since it tends to run in families. In the past it tended to develop later in life, although the modern lifestyle appears to have made it more common now in children and young adults.
Diabetes occurs when the level of glucose in your blood becomes higher than it should be. The reason for this is twofold: either the body produces no or insufficient insulin or it cannot use the insulin that is produced. Sugars and other carbohydrates are metabolized to glucose that is the body's source of energy. The parts of your body that do this are the mitochondria that are contained within your body cells, and the hormone insulin is essential in allowing this to happen.
When the concentration of glucose in your blood reaches a certain level, the pancreas secretes insulin into your blood. The insulin is synthesized in special cells called the islets of Langerhans, after the person who discovered them. Also produced is glucagon which is also secreted into your bloodstream, and the glucagons and the insulin work together to ensure that your blood glucose levels remain stable (when everything is working correctly).
Glucagon is secreted when your glucose levels are low, and its presence in the bloodstream stimulates the conversion of the emergency energy store in the liver (glycogen) to glucose in order to maintain this stability. Insulin, on the other hand, is released after you have consumed a meal, and your glucose levels are high. What insulin does is to stimulate the cells of your body to convert glucose to energy and either use it immediately, or store it as glycogen for use later. By means of these two substances, the level of glucose in your blood is maintained at safe levels – normally.
If something happens to the supply of insulin, then the blood sugar level will continue to rise until the bloodstreams contains too much glucose, a condition known as hyperglycemia. The symptoms are excessive thirst, a frequent desire to urinate, fungal infections or thrush around the genital area (due to yeasts and sugar fermentation), and various others such as mood swings, cramps, dizziness and a feeling of tiredness and weakness.
Type 1 diabetes occurs when the body produces no insulin, and the only possible treatment is continual insulin injections. Type 2 diabetes is defined in two ways. Either your body does not make enough insulin for your needs, or the cells in your body cannot use the insulin produced properly. It is Type 2 diabetes we are concerned with here, and that we shall be exclusively discussing. With Type 2 diabetes, insulin shots can be provided, but there are other factors that can also help to resolve the problem.
Before discussion treatment or prevention, you should be aware of the complications that Type 2 diabetes can lead to. Hyperglycemia is not common with this type of diabetes, but it can develop. If it does then it can be a life-threatening condition needing a rapid injection of insulin into the bloodstream Symptoms prior to the critical stage are drowsiness and dehydration, although as stated, this is more commonly associated with Type 1 diabetes where regular insulin injections is the normal treatment.
Longer term complications of Type 2 include kidney damage, hardening of the arteries, eye problems, impotence and problems with your circulation. Nerve damage can also occur, and it is important that you avoid these by changing your diet and lifestyle. These problems occur if you have had high blood glucose levels over a long period of time, and you therefore have time to take the steps necessary to avoid them if you start now. The same steps will also help you to avoid the condition from occurring. So what are these steps you should take?
The first is to look carefully at your diet. A healthy balanced diet is essential if you are to beat your condition naturally and avoid the potential longer term side effects. Diabetes is associated with the overweight and obese. That is not to say that only these people become diabetic, but the majority are. Most people with Type 2 diabetes are overweight, and although around 65% of Americans are overweight or obese, a considerably higher proportion of those with Type 2 diabetes are overweight.
The first and obvious action to take to avoid this type of diabetes would therefore be to lose weight, and adopt a healthy diet that is free from junk food, trans fats and alcohol, all of which contribute to obesity. The next is to look to your blood pressure and keep it normal, and also to keep your low density lipoproteins (LDL) low. These affect the propensity for your blood cholesterol to deposit in your arteries, especially if they are oxidized by free radicals. A good antioxidant content is therefore recommended in your diet. Although blood pressure and high LDL levels do not directly contribute to diabetes, they are risk factors that could increase the risk to your health if you are diabetic.
You should eat a diet that is high in whole grains and fiber, and eat lean meats and fish rather than fatty foods. Stick to complex carbohydrates that metabolize to glucose slowly and steadily, rather than starchy foods that produce a sudden sugar rush that will give you problems and could promote Type 2 diabetes in those that are prone to it.
Specific supplements that you could take include Chromium Picolinate that can not only be used to treat existing diabetes patients but also to reduce your chances of developing Type 2 diabetes. Studies involving the use of Chromium Picolinate on patients with this type of diabetes have been very positive, resulting in reduced blood sugar, lipid and insulin levels. The optimum dosage is around 500 micrograms twice daily. Such treatment has been shown to both prevent and reverse Type 2 diabetes.
Magnesium is another specific supplement that studies have suggested can lower the risk of developing this type of diabetes. Magnesium rich foods have also been found to be effective, and the fact that a magnesium deficiency can lead to diabetes supports the findings that its use can help to prevent it. Green leafy vegetables such as spinach, and beans nuts and seeds are generally rich in magnesium.
Vitamin D can also help protect against the development of diabetes. Although the research is relatively new, it has been established that the cells that produce insulin are affected by a lack of vitamin D in the blood, and low levels of vitamin D can also led to insulin resistance. If you spend more time out in the sun, you should have less chance of contracting Type 2 diabetes, although you could also take a supplement.
Although Type 2 diabetes is not as serious as Type 1, no form of diabetes is desirable to have, and ultimately both types can be extremely serious. You should do what you can to avoid diabetes, and Type 2 is easier to avoid then Type 1. Diet, weight and supplementation as described above will all help to avoid contracting this condition, so follow the advice, especially if you are overweight and have a sweet tooth.

--
Vitanet&reg, LLC


(http://vitanetonline.com/forums/Index.cfm?CFApp=1&Message_ID=1706)
---
Instant Energy B-12 2000mcg per serving 75 packets/Box



Date: February 16, 2006 03:46 PM
Author:
Darrell Miller (dm@vitanetonline.com)
Subject: Instant Energy B-12 2000mcg per serving 75 packets/Box

Of all the vitamins, minerals, herbs and specialized dietary supplements at the disposal of the health-conscious public, not a single one can mirror the biological complexity of Vitamin B-12. It is involved in thousands upon thousands of chemical reactions throughout the body, and its presence has a direct influence on energy, red blood cell production, metabolism, central nervous system function, cardiovascular health, cognitive function, emotion, DNA repair and digestion, just to scratch the surface.*


Our researchers and product formulators had one goal in mind – to develop a vitamin B-12 formula that was superior to anything to precede it – a potent, fast-acting B-12 complex capable of expediting delivery while maximizing uptake. After months of research and development, this was accomplished by uniting cyanocobalamin (the primary form of B-12) with the vitamin's two co-enzyme forms (methylcobalamin and dibencozide) in perfect balance. But we didn't stop there. To further enhance the activity of this one-of-a-kind formula, we merged the three with a group of proven synergists that includes Chromium Picolinate, Creatine Monohydrate, and a optimally balanced arrangement of 6 additional B vitamins.

It's clear that B-12 plays a vital role in human health. Unfortunately, many consumers might not be aware of just how vital it is. As we age, it becomes increasingly difficult for the body to properly utilize, and is almost non-existent in many processed foods. This makes B-12 especially important for people over the age of 50, as well as vegetarians, those who regularly consume fast and processed foods, social drinkers and individuals who live with digestive challenges. Simply put, you can feel completely confident recommending NOW® Instant Energy B-12 Packs to virtually any customer trying to take charge of their health.*


NOW® Instant Energy B-12 makes it simple to get the B-12 they need to function at their absolute best. NOW's unique collaboration of all three B-12 forms goes to work quickly to effectively boost energy, support cognitive health, promote normal homocysteine conversion and support healthy red blood cell production. Our convenient packets can be taken throughout the day, and are perfect for the office, the car or when traveling.*
Serving Size 1 Packet
Thiamine (from Thiamine HC1) 1.5 mg
Riboflavin (Vitamin B-2) 1.7 mg
Vitamin B-3 (as Niacinamide) 20 mg
Vitamin B-6 (from Pyridoxine HC1) 2 mg
Folate (as Folic Acid) 400 mcg
Vitamin B-12 2 mg (2,000 mcg)
Cyanocobalamin 1.4 mg (1,400 mcg)
Methylcobalamin 300 mcg
Dibencozide 300 mcg
Vitamin B-5 (from Calcium d-Pantothenate) 30 mg
Chromium (from Chromium Picolinate) 60 mcg
Creatine Monohydrate 250 mg

(http://vitanetonline.com/forums/Index.cfm?CFApp=1&Message_ID=1221)
---
Chromega 400



Date: January 07, 2006 01:04 PM
Author:
Darrell Miller (dm@vitanetonline.com)
Subject: Chromega 400

Chromega 400: Lose the fat, keep the muscle. Chromium Picolinate (400mcg) improves the efficiency of insulin, an anabolic hormone that transports carbohydrates and amino acids, for a physique that is both lower in body fat and higher in muscle.
(http://vitanetonline.com/forums/Index.cfm?CFApp=1&Message_ID=1175)
---
CLA Extreme Fact Sheet



Date: December 07, 2005 12:59 PM
Author:
Darrell Miller (dm@vitanetonline.com)
Subject: CLA Extreme Fact Sheet

CLA Extreme Fact Sheet Neil E. Levin, CCN, DANLA 01/31/05
LIKELY USERS: People wanting to control body fat; People wanting to increase their body's lean mass (muscle tissue); People wanting an oil that helps to reduce pro-inflammatory body chemicals; Those wanting to prevent undesirable cellular changes through diet KEY INGREDIENT (S): CLA from safflower oil, L-Carnitine amino acid, Guarana Seed extract (20% naturally occurring caffeine), Green Tea extract (40% polyphenols), Chromium Picolinate
MAIN PRODUCT FEATURES: Conjugated Linoleic Acid (CLA) is a derivative of linoleic acid, an essential fatty acid. The softgel is formulated with CLA (derived from safflower oil), Green Tea extract (polyphenols), Guarana extract (caffeine), L-Carnitine, and Chromium (III) Picolinate for synergistic effects of reducing body fat and increasing lean muscle mass.
OTHER IMPORTANT ISSUES: One study, titled "Efficacy and Safety of One-Year Supplementation with Conjugated linoleic Acid in Moderate Overweight," found that compared to placebo, CLA-supplemented subjects had Body Fat Mass index scores averaging 9% lower than the placebo group and had Lean Body Mass results showing lean muscle mass averaging 2% more than the placebo group. Analyses of blood tests showed no side effects over this one-year period. CLA plus Guarana reportedly reduces the size and number of fat cells in another report. CLA may also reduce insulin resistance and prevent undesirable cellular changes.
AMOUNT and HOW TO USE: One to five capsules a day, preferably with meals.
COMPLEMENTARY PRODUCTS: Alpha Lipoic Acid, Vitamin E, other Antioxidants
CAUTIONS: CLA may reduce insulin resistance, so people on blood sugar medications may not need as much of their drugs. Use with caution to avoid an overdose of your blood sugar medication when using this oil. Please notify your physician about your supplement use if you are using any drugs!
Disclaimer: These statements have not been evaluated by the FDA. This product is not intended to diagnose, treat, cure or prevent any disease.
REFERENCES:
Gaullier JM, Halse J, Hoye K, Kristiansen K, Fagertun H, Vik H, Gudmundsen O. Conjugated linoleic acid supplementation for 1 y reduces body fat mass in healthy overweight humans. Am. J. Clin. Nutr. 79(6):1118–1125 (2004).
Tricon S, Burdge GC, Kew S, Banerjee T, Russell JJ, Grimble RF, Williams CM, Calder PC, Yaqoob P. Effects of cis-9,trans-11 and trans-1 0,cis-12 conjugated linoleic acid on immune cell function in healthy humans. Am. J. Clin. Nutr. 80(6):1626–1633 (2004).
Aminot-Gilchrist DV, Anderson HDI. Insulin resistance-associated cardiovascular disease: potential benefits of conjugated linoleic acid. Am. J. Clin. Nutr. 79(6):1159S–1163S Suppl. S (2004).
Bassaganya-Riera J, Reynolds K, Martino-Catt S, Cui YZ, Hennighausen L, Gonzalez F, Rohrer J, Benninghoff AU, Hontecillas R. Activation of PPAR gamma and delta by conjugated linoleic acid mediates protection from experimental inflammatory bowel disease. Gastroenterology 127(3):777–791 (2004).
Bergamo P, Luongo D, Rossi M. Conjugated linoleic acid - Mediated apoptosis in Jurkat T cells involves the production of reactive oxygen species. Cell Physiol. Biochem. 14(1–2):57–64 (2004).
Bouthegourd JC, Martin JC, Gripois D, Roseau S, Tome D, Even PC. Fat-depleted CLA-treated mice enter torpor after a short period of fasting. Appetite 42(1):91–98 (2004).
Brown JM, Boysen MS, Chung S, Fabiyi O, Morrison RF, Mandrup S, McIntosh MK. Conjugated linoleic acid induces human adipocyte delipidation - Autocrine/paracrine regulation of MEK/ERK signaling by adipocytokines. J. Biol. Chem. 279(25):26735–26747 (2004).
Cheng WL, Lii CK, Chen HW, Lin TH, Liu KL. Contribution of conjugated linoleic acid to the suppression of inflammatory responses through the regulation of the NF-kappa B pathway. J. Agric. Food Chem. 52(1):71–78 (2004).
Choi JS, Jung MH, Park HS, Song JY. Effect of conjugated linoleic acid isomers on insulin resistance and mRNA levels of genes regulating energy metabolism in high-fat-fed rats. Nutrition 20(11–12):1008–1017 (2004).
Cortes HN. CLA and body composition: Research shows conjugated linoleic acid can help maintain a healthy balance between lean muscle and body fat. Agro Food Industry Hi Tech 15(2):49–51 (2004).
Dauchy RT, Dauchy EM, Sauer LA, Blask DE, Davidson LK, Krause JA, Lynch DT. Differential inhibition of fatty acid transport in tissue-isolated steroid receptor negative human breast cancer xenografts perfused in situ with isomers of conjugated linoleic acid. Cancer Lett. 209(1):7–15 (2004).
Eyjolfson V, Spriet LL, Dyck DJ. Conjugated linoleic acid improves insulin sensitivity in young, sedentary humans. Med. Sci. Sport Exercise 36(5):814–820 (2004).
Field CJ, Schley PD. Evidence for potential mechanisms for the effect of conjugated linoleic acid on tumor metabolism and immune function: lessons from n-3 fatty acids. Am. J. Clin. Nutr. 79(6):1190S-1198S Suppl. S (2004).
Hirao A, Yamasaki M, Chujo H, Koyanagi N, Kanouchi H, Yasuda S, Matsuo A, Nishida E, Rikimaru T, Tsujita E, Shimada M, Maehara Y, Tachibana H, Yamada K. Effect of dietary conjugated linoleic acid on liver regeneration after a partial hepatectomy in rats. J. Nutr. Sci. Vitaminol. 50(1):9–12 (2004).
Inoue N, Nagao K, Hirata J, Wang YM, Yanagita T. Conjugated linoleic acid prevents the development of essential hypertension in spontaneously hypertensive rats. Biochem. Biophys. Res. Commun. 323(2):679–684 (2004).
Kritchevsky D, Tepper SA, Wright S, Czarnecki SK, Wilson TA, Nicolosi RJ. Conjugated linoleic acid isomer effects in atherosclerosis: Growth and regression of lesions. Lipids 39(7):611–616 (2004).
Lamarche B, Desroches S. Metabolic syndrome and effects of conjugated linoleic acid in obesity and lipoprotein disorders: the Quebec experience. Am. J. Clin. Nutr. 79(6):1149S–1152S Suppl. S (2004).
Malpuech-Brugere C, Verboeket-van de Venne WPHG, Mensink RP, Arnal MA, Morio B, Brandolini M, Saebo A, Lassel TS, Chardigny JM, Sebedio JL, Beaufrere B. Effects of two conjugated linoleic acid isomers on body fat mass in overweight humans. Obesity Res. 12(4):591–598 (2004).
McCann SE, Ip C, Ip MM, McGuire MK, Muti P, Edge SB, Trevisan M, Freudenheim JL. Dietary intake of conjugated linoleic acids and risk of premenopausal and postmenopausal breast cancer, Western New York Exposures and Breast Cancer Study (WEB study). Cancer Epidemiol. Biomarkers Prevent. 13(9):1480–1484 (2004).
Moloney F, Yeow TP, Mullen A, Nolan JJ, Roche HM. Conjugated linoleic acid supplementation, insulin sensitivity, and lipoprotein metabolism in patients with type 2 diabetes mellitus. Am. J. Clin. Nutr. 80(4):887–895 (2004).
Ochoa JJ, Farquharson AJ, Grant I, Moffat LE, Heys SD, Wahle KWJ. Conjugated linoleic acids (CLAs) decrease prostate cancer cell proliferation: different molecular mechanisms for cis-9, trans-11 and trans-10, cis-12 isomers. Carcinogenesis 25(7):1185–1191 (2004).
O'Shea M. Clarinol(TM) CLA (Conjugated Linoleic Acid): the weight of evidence supports a safe and efficacious product for weight management. Agro Food Industry Hi-Tech 15(4):24–26 (2004).
O'Shea M, Bassaganya-Riera J, Mohede ICM, Immunomodulatory properties of conjugated linoleic acid. Am. J. Clin. Nutr. 79(6):1199S–1206S Suppl. S (2004).
Rainer L, Heiss CJ. Conjugated linoleic acid: Health implications and effects on body composition. J. Am. Dietetic Assoc. 104(6):963–968 (2004).


--
Vitanet &reg


(http://vitanetonline.com/forums/Index.cfm?CFApp=1&Message_ID=982)
---
Chromium Picolinate gets healthy claim!



Date: October 05, 2005 10:30 AM
Author:
Darrell Miller (dm@vitanetonline.com)
Subject: Chromium Picolinate gets healthy claim!

Chromium Picolinate gets healthy claim!
The U.S. Food and Drug Administration will permit Chromium Picolinate products to carry a claim stating, "One small study suggests that Chromium Picolinate may reduce the risk of insulin resistance and possibly type 2 diabetes." The permitted language further states that "the existence of such a relationship between Chromium Picolinate and either insulin resistance or type 2 diabetes is highly uncertain."


--
Vitanet &reg


(http://vitanetonline.com/forums/Index.cfm?CFApp=1&Message_ID=816)
---
New* Improved formula - Cholest-Response Lower Cholesterol



Date: July 08, 2005 09:27 AM
Author:
Darrell Miller (dm@vitanetonline.com)
Subject: New* Improved formula - Cholest-Response Lower Cholesterol

New & Improved Formula!
Cholest-Response™
? Now with Sytrinol™, gamma E, policosanol, L-arginine, and selenium.
? A Cholesterol Rescue™ product: helps maintain cholesterol levels already in the normal range.
? Bio-Aligned Formula™: supports multiple body systems including the heart, blood vessels, nervous system, thyroid, liver and gastrointestinal tract.

Serving Size:

4 tablets contain:
Vitamin C (as ascorbic acid) 600 mg
Vitamin E 16 IU
(from gamma-vitamin E complex)
Niacin (as inositol hexanicotinate) 500 mg
Iodine (from kelp) 150 mcg
Selenium (as L-selenomethionine [SelenoPure™] & sodium selenite) 100 mcg
Chromium (as chromium polynicotinate [ChromeMate®] & Chromium Picolinate) 100 mcg
Phytosterol Complex 40% 750 mg
Yielding 300 mg beta-sitosterol
Garlic Powder Extract 600 mg
(standardized to 8,000 ppm allicin)
Turmeric Extract 526 mg
Yielding 500 mg curcumin
gamma-Vitamin E Complex 500 mg
Inositol 350 mg
(as inositol and inositol hexanicotinate)
Red Yeast Rice 350 mg
Yielding 1.5% mevinolinic acid monacolins
Artichoke Extract 250 mg
(standardized to 2.5% cynarins)
L-Arginine (as L-arginine HCl) 240 mg
Methylmethioninesulfonium Chloride 200 mg
(vitamin U)
Green Tea Extract 105 mg
Yielding 100 mg polyphenols, 36 mg EGCG
Sytrinol™ 100 mg
(proprietary blend of citrus polymethoxylated
flavones and palm tocotrienols)
Soy Bean Concentrate 100 mg
Yielding 40 mg total isoflavones
Ginkgo Leaf 24% (50:1 Extract) 60 mg
Guggul Extract (10% guggulsterones) 50 mg
Dandelion Root Extract (4:1) 50 mg
Hawthorne Berry Extract (4:1) 50 mg
Myricetin 30 mg
Policosanol 10 mg
Coenzyme Q10 5 mg


Suggested Use: Take 4 tablets each night or as recommended by your health care professional.
| | | | |
| --- | --- | --- | --- |
| Code | Size | Retail | UPC Code |
| SN1271 | 30 tabs | $12.50 | 021078012719 |
| SN1272 | 60 tabs | $23.50 | 021078012726 |
| SN1880 | 120 tabs | $44.98 | 021078018803 |
We offer Source Naturals at 46% OFF Man. Suggested Retail


--
Vitanet &reg


(http://vitanetonline.com/forums/Index.cfm?CFApp=1&Message_ID=564)
---
Kal - Vanadyl Complex now with Cinnamon Bark for Blood sugar



Date: July 01, 2005 03:07 PM
Author:
Darrell Miller (dm@vitanetonline.com)
Subject: Kal - Vanadyl Complex now with Cinnamon Bark for Blood sugar

Cinnamon May Help Lower Blood Sugar!
Kal Vanadyl Complex
Vanadyl Complex - Dietary supplement contains Cinnamon Plus a variety of natural ingredients intended to provide nutritive support for normal, healthy blood glucose, and glycogen synthesis. The formula Contains:

450mg of GFT-Plex Proprietry Blend - made up of natural enzymes and antioxidants that may naturally assist the body in healthy glucose regulation:
Cinnamon Bark (Cinnamomum Verum) - comes from the Ceylon cinnamon variety (Cinnamomum Zeylanicum), also known as "True" cinnamon, which is said to have the finest and most delicate flavors and oils of cinnamon varieties. The bark contains oligomers and other compounds that are belived to help assist glucos utilization.
Bay Leaf (Laurus Nobilus) - possesses powerful antioxidants that may provide nutritive support for healthy glucose oxidation.
Clover Flowers (Syzgium Aromaticum) - Thought to contain more antioxidant capacity than any other food. Also belived to help support glucos oxidation and contains certain phenolic compounds that may help provide nutritive support for healthy glucose metabolism.

100mg Vitamins C (as ascorbic Acid) - a water soluble nutrient that may help support carbohydrate metabolism and healthy blood glucose levels.

50 mcg Chromium (as Chromium Picolinate) - an essential micromineral that may also help provide nutritive support for healthy carbohydrate metabolism.

10mg Vanadyl Sulfate - the salt of the mineral vanadium that may support glucose oxidation and glycogen synthesis.



--
Vitanet &reg



(http://vitanetonline.com/forums/Index.cfm?CFApp=1&Message_ID=544)
---
Enhancer for Youthful Vitality



Date: June 16, 2005 08:20 PM
Author:
Darrell Miller (dm@vitanetonline.com)
Subject: Enhancer for Youthful Vitality

NEW PRODUCT ANNOUNCEMENT
Enhancer for Youthful Vitality
•Bio-Aligned Formula? supports multiple body systems involved with healthy levels: release, fatty acid and glucose metabolism, and neurotransmitter support.
•Contains ingredients shown in published research to stimulate the body's production and release.

Five tablets contain:
Niacin (as inositol nicotinate) 400 mg
Chromium 200 mcg
(as chromium polynicotinate [ChromeMate(r)] & Chromium Picolinate)
l-Arginine l-Pyroglutamate 1g
l-Lysine HCl 750 mg
l-Glutamine 500 mg
Acetyl l-Carnitine 450 mg
Glycine 400 mg
GABA (gamma-aminobutyric acid) 350 mg
Velvet Bean Standardized Extract 15% 300 mg
Yielding 45 mg l-Dopa
l-Ornithine HCl 250 mg
Ornithine Ketoglutarate 250 mg
l-Citrulline 250 mg
DMAE (as bitartrate) 100 mg
Ginkgo Leaf Extract (50:1) 100 mg
5-HTP (l-5-Hydroxytryptophan) 50 mg
Toothed Clubmoss Standardized Extract 1% 5 mg
Yielding 50 mcg Huperzines A & B


Suggested Use: 5 tablets before exercise and/or at bedtime with plenty of water at least two hours after the last meal. Discontinue use or reduce dosage if any of the following symptoms are present: nausea, excessive salivation, vomiting, diarrhea, muscle spasms, cramps, excessive urination, insomnia, headache, cardiac arrhythmias, high blood pressure, or changes in mood or emotional balance.



--
Vitanet &reg



(http://vitanetonline.com/forums/Index.cfm?CFApp=1&Message_ID=369)
---
Heart Science - A Five-Tiered Approach to Heart Health ...



Date: June 02, 2005 12:07 PM
Author:
Darrell Miller (dm@vitanetonline.com)
Subject: Heart Science - A Five-Tiered Approach to Heart Health ...

Your heart is crucial to every function of your body. It is the sole organ which pumps oxygen-rich blood through the entire circulatory system, feeding your cells and making life possible. Only recently are Americans realizing the importance of a proper low-fat diet, regular exercise, giving up cigarette smoking, and cutting down alcohol consumption to maintaining a healthy heart. Unfortunately, there has been a huge gap in the number of nutritional supplements which provide nutrients and herbs to support normal heart function. That's where Source Naturals HEART SCIENCE comes in. Two years in the making, and backed by numerous scientific studies, the nutrients in HEART SCIENCE are some of the most soundly researched of all. Combining high potencies of these super-nutrients, HEART SCIENCE is the most comprehensive, cutting edge nutritional approach to proper heart care available.
Source Naturals HEART SCIENCE— The Five Tiered Approach to Heart Health
Your heart never rests. Even while you sleep, your heart must keep working, relying on the constant generation of energy by the body for its very survival. If this vital organ stops beating for even a short amount of time, all bodily functions cease and life ends. Source Naturals HEART SCIENCE helps support heart function on the chemical, cellular, structural, and energetic levels. This broad spectrum formula includes ingredients specifically geared for
1) generating energy,
2) decreasing harmful homocysteine levels,
3) fighting oxidized cholesterol,
4) maintaining the heart's electrical rhythm, and
5) protecting artery and capillary linings.
Energy Generators for An Energetic Organ
Every day, the human heart beats about 104,000 times, pumping over 8,000 liters of blood through the body! Because it requires so much energy to perform efficiently, the experts at Source Naturals included specialty nutrients in HEART SCIENCE such as Coenzyme Q10 and L-Carnitine — integral factors in the body's energy production cycles — to enhance the body's energy supply.
There are three main interconnected energy generating cycles in our cells — the Glycolytic (sugar-burning) cycle, the Krebs' (citric acid) cycle, and the Electron Transport Chain. Together they supply about 90 to 95% of our body's entire energy supply, using fats, sugars, and amino acids as fuel. Coenzyme Q10 is one of the non-vitamin nutrients needed to maximally convert food into ATP (the energy producing molecule). It is the vital connecting link for three of the four main enzyme complexes in the Electron Transport Chain, the next step in energy generation after the Krebs' cycle. Using the raw materials generated by the Krebs' cycle, the Electron Transport Chain produces most of the body's total energy! The heart is one of the bodily organs which contains the highest levels of CoQ10, precisely because it needs so much energy to function efficiently.
CoQ10 is one of the most promising nutrients for the heart under investigation today. It has been postulated that as a result of its participation in energy production, CoQ10 improves heart muscle metabolism and the electrical functioning of the heart by enhancing its pumping capacity.8 Many factors such as a high fat diet, lack of exercise, and cigarette smoking can lead to suboptimal functioning of the heart, and therefore failure of the heart to maintain adequate circulation of blood. Interestingly, people whose lifestyles reflect the above factors also tend to have depleted levels of CoQ10 in the heart muscle.10
Researchers suggest taking between 10-100 mg per day of CoQ10;18,29 HEART SCIENCE provides an impressive 60 mg of CoQ10 per 6 tablets. Similar to CoQ10, L-Carnitine is important for energy production in heart cells. It is a natural amino acid-like substance which plays a key role in transporting fatty acids, the heart's main source of energy, to the mitochondria, the "power plants" of each cell, where they are utilized for the production of ATP. Heart and skeletal muscles are particularly vulnerable to L-Carnitine deficiency. Studies have shown that supplementation with LCarnitine improves exercise tolerance in individuals with suboptimal heart and circulatory function, and seems to lower blood lipid status and increase HDL (good) cholesterol.16, 22 Each daily dose of HEART SCIENCE contains 500 mg of this extremely important compound.
Like CoQ10 and L-Carnitine, B Vitamins help improve the ability of the heart muscle to function optimally. Each B Vitamin, after being converted to its active coenzyme form, acts as a catalytic "spark plug" for the body's production of energy. Vitamin B-1, for example, is converted to Cocarboxylase, which serves as a critical link between the Glycolytic and Krebs' Cycles, and also participates in the conversion of amino acids into energy. A deficiency of B coenzymes within contracting muscle cells can lead to a weakened pumping of the heart.21
HEART SCIENCE is formulated with high quantities of the most absorbable forms of B Vitamins providing maximum nutrition for the high energy demands of heart cells.
Homocysteine Regulators
B Vitamins also play a crucial role in the conversion of homocysteine, a group of potentially harmful amino acids produced by the body, to methionine, another more beneficial amino acid. While it is normal for the body to produce some homocysteine, even a small elevation in homocysteine levels can have negative implications. It is well documented that individuals who are genetically predisposed to having elevated homocysteine levels (homocysteinemics) tend to have excessive plaque accumulation in the arteries and premature damage to endothelial cells (cells lining the blood vessels and heart).26 Researchers have found that even those without this genetic abnormality, whose homocysteine levels are much lower than those of homocysteinemics, still have an increased risk for premature endothelial damage and the development of plaque in the arteries.24, 26 One study conducted among normal men and women found that those with the highest levels of homocysteine were twice as likely to have clogged arteries as were those with the lowest levels.24 Furthermore, it was found that the lower the research subjects' blood levels of folate and B-6, the higher their homocysteine levels.24 Another study found that Folic Acid administered to normal men and women who were not even deficient in folate caused a significant reduction in plasma concentrations of homocysteine!3 In order to regulate homocysteine levels, it is critical to provide the body with sufficient amounts of B-6, B-12, and Folate, whether through the diet or through supplementation. HEART SCIENCE includes high levels of these three nutrients, providing B-6 in the regular and coenzyme form for maximum utilization.
The Dangers of Oxidized LDL Cholesterol
While many people have heard that high cholesterol levels may negatively affect normal heart function, few people understand exactly what cholesterol is, or how it can become harmful. Cholesterol is a white, waxy substance produced in the liver by all animals, and used for a variety of necessary activities in the body. Your liver also manufactures two main kinds of carrier molecules which transport cholesterol throughout the system: Low Density Lipoprotein (LDL) and High Density Lipoprotein (HDL). Cholesterol is either carried out by LDL from the liver to all tissues in the body where it is deposited, or carried back by HDLs which remove cholesterol deposits from the arteries and carry them to the liver for disposal. Because of this, LDL cholesterol is considered damaging, while HDL is considered protective. Problems occur when there is too much LDL cholesterol in the body and not enough HDL.
When the body becomes overloaded with fat, an over-abundance of LDL particles are manufactured to process it, and they in turn become elevated in the body to a degree that the liver cannot handle. Rich in fatty acids and cholesterol, these particles are highly susceptible to free radical attack (oxidation). Once oxidized, LDL particles are no longer recognized by the body, which attacks them with immune cells. Immune cells which are bloated by oxidized lipids (called foam cells) are a key factor in the development of "fatty streaks" — the first sign of excess arterial fat accumulation. The bloated immune cells accumulate in artery lesions and create plaque in blood vessels, leading to obstruction and constriction of the vessels. Plus, these lodged foam cells continue to secrete free radicals into the bloodstream, making the problem worse.
The development of lesions in the arteries is not an uncommon problem. Arterial (and all blood vessel) walls are composed of a chemical matrix which holds the endothelial cells in place. That endothelial layer is the first and most important line of defense in preventing large molecules, such as cholesterol and fat, from entering the vessel wall. This matrix is composed of proteins, collagen, elastin, and glycosaminoglycans (amino sugars). Arterial lesions can be caused by suboptimal collagen and elastin synthesis due to three factors: 1. Vitamin C deficiency (since Vitamin C is a key building block for collagen and elastin); 2. excessive consumption of rancid fats, or heavy usage of alcohol or cigarettes; and 3. free radical damage. Once these lesions are created, the body attempts to repair them by depositing LDL cholesterol — similar to the way one would patch a tire. If that cholesterol is not oxidized, i.e. chemically changed to a harmful, unstable molecule, then this process does not create a problem. But when arterial lesions are "patched" with foam cells, arterial walls suffer page 3 page 4 even more damage, because those foam cells release free radicals which can further damage cell membranes.
Unfortunately, most people have a lot of oxidized cholesterol floating through the bloodstream. The typical American diet, with its low antioxidant intake and overconsumption of fried and overcooked foods, contributes to the overall levels of harmful oxidized cholesterol. In fact, the average American intake of antioxidants is low even by USRDA standards, making Americans particularly prone to having high levels of oxidized cholesterol.
Cholesterol Fighters
Fortunately, there are concrete steps you can take to prevent the oxidation of cholesterol, and its subsequent ill effects on health. In addition to cutting out high-cholesterol and fatty foods, supplementation can protect existing cholesterol and all tissue cells — from oxidation. Antioxidants, substances which scavenge and neutralize free radicals, protect the cardiovascular system by halting the oxidation of cholesterol, and helping to prevent plaque accumulation in the arteries and the continual secretion of free radicals by foam cells. Supplementing the diet with high amounts of Vitamin C, a key antioxidant, also encourages a more healthy "patching" of existing lesions by using collagen (made from Vitamin C) instead of cholesterol. HEART SCIENCE contains generous amounts of the following antioxidants for their protective benefits:
• Beta Carotene, a plant pigment, is the naturally occurring precursor to Vitamin A. When the body takes in high enough amounts of Beta Carotene, this lipid-soluble free radical scavenger concentrates in circulating lipoproteins and atherosclerotic plaques, where it performs its antioxidant functions. Beta Carotene is particularly unique and powerful as an antioxidant because it is capable of trapping a very toxic form of di-oxygen, called singlet oxygen, which can result in severe tissue damage. Beta Carotene is one of the most efficient quenchers of singlet oxygen thus far discovered. Six tablets of HEART SCIENCE provide an unprecedented 45,000 IU of Beta Carotene!
• Vitamin C is found in plasma, the watery component of blood, where it functions as a potent antioxidant. In addition to strengthening artery linings through collagen manufacture, Vitamin C is involved in the regeneration of Vitamin E within LDL particles. Vitamin C also plays an important role in the conversion of cholesterol into bile acids by the liver, a crucial step in reducing blood cholesterol levels. Once converted into bile acids, and then into bile salts, cholesterol can be excreted from the body, preventing build-up. Supplementation with Vitamin C may lower levels of LDL cholesterol and increase those of HDL cholesterol.25 It may also have a part in actually removing cholesterol deposits from artery walls — good news for people who are already experiencing plaque buildup.25 Each daily dose of HEART SCIENCE provides 1,500 mg of Vitamin C in its bioactive mineral ascorbate form.
• Vitamin E, together with Beta Carotene, protects lipids from free radical attack. It is the major antioxidant vitamin that is carried in the lipid fraction of the LDL particle, where it protects the LDL particle from damaging oxidation. Within an LDL particle, one molecule of Vitamin E has the ability to protect about 200 molecules of polyunsaturated fatty acids from free radical damage! Vitamin E also aids in protecting the heart by interfering with the abnormal clumping of blood cell fragments, called platelets, within blood vessels.4 It has been shown to inhibit the formation of thromboxanes and increase the production of prostacyclins, which together decrease abnormal platelet aggregation.11 A high potency of Vitamin E — 400 IU's — is included in six tablets of HEART SCIENCE in the natural d-alpha succinate form, recognized by scientific researchers to be the most absorbable form!
• Selenium is an important mineral which has only recently gained attention. When incorporated into the enzyme Glutathione Peroxidase, it has highly powerful free radical-scavenging abilities, and has been shown to work synergistically with Vitamins A, C, and E. An essential mineral, Selenium used to be derived from eating foods grown in Selenium-rich soil. However, modern agricultural practices have depleted soil of its natural Selenium content, leaving many Americans deficient in this vital nutrient. Several epidemiological studies show that the incidence of advanced fatty deposits in blood vessels is much greater in individuals living in geographic areas of the United States and other parts of the world where the Selenium content of the soil is very low.27
• Proanthodyn,™ an extract of grape seeds, is being called the most powerful antioxidant yet discovered. This highly potent, water-soluble bioflavonoid contains between 93-95% proanthocyanidins, the highest concentration of any nutrient available today. The protective actions of proanthocyanidins may help to prevent the development of plaque in artery walls by inhibiting the free radicals which are produced during the oxidation of cholesterol. The optimal daily amount (100 mg) of Proanthodyn is included in six tablets of HEART SCIENCE. In addition to the protective actions of antioxidants, several other nutrients can contribute to healthier cholesterol ratios.
• Chromium is a trace mineral which functions to aid the entrance of glucose into cells. Six tablets of HEART SCIENCE provide 300 mcg of Chromium in the form of Chromate® Chromium Polynicotinate and Chromium Picolinate — the most bioactive forms of Chromium. Not many people are familiar with the vital role Copper plays in the body. This trace mineral is found in all tissues of the body, and is particularly concentrated in the heart. Copper is part of several enzymes, and, in this capacity, is necessary for the development and maintenance of the cardiovascular system, including the heart, arteries, and other blood vessels. Because of its role in elastin production, Copper deficiency can severely damage blood vessels and heart tissue. In fact, researchers have found an inverse relationship between Copper status and increased risk for heart damage.10
• L-Proline and L-Lysine are two natural amino acids which show exciting promise in helping to prevent fatty deposits in blood vessels. Researchers have recently identified a particle associated with LDL called apoprotein (a) which is believed to be a main culprit in plaque development. 17 Scientific investigation has revealed that the lipoprotein (a) particle has an adhesive quality that makes the lipoprotein fat globule stick inside blood vessels. The sticky fat globules accumulate, leading to fatty deposits in blood vessels and the subsequent clogging of the arteries. L-Proline and L-Lysine tend to form a barrierlike layer around the apoprotein (a) particle, helping to push it away from the blood vessel wall, and impeding deposit.21

The Regulating Trio

Three nutrients — Magnesium, Potassium, and Taurine — work closely together in the body to help maintain the normal electrical rhythm of the heart, promote proper fluid balance, and prevent excessive Calcium levels from building up in the heart and artery linings.
• Magnesium is one of the single most important nutrients for maintaining a healthy heart. It plays an extremely vital role in maintaining the electrical and physical integrity of the heart muscle. It has been well established that Magnesium deficiency predisposes humans to serious disruptions of normal cardiac rhythm. One theory is that because Magnesium has a relaxing effect on muscle tissue, inadequate Magnesium stores may make the coronary arteries more susceptible to muscle spasm.10 Too little Magnesium can cause a Calcium/Magnesium imbalance, which can lead to the influx of too much Calcium into heart cells, and potentiate spasms in heart tissue. Another point for consideration is that because it relaxes the blood vessels, Magnesium keeps these vessels open, allowing for maximum blood flow to the heart. Magnesium also has the unique ability to stop unnecessary blood clotting by helping to reduce platelet adhesion.31 Blood clots are naturally produced by the body as a protective device to stop excessive blood flow when the body is injured. The clotting response happens when the body senses that the normally smooth blood vessel linings are rough, indicating that there is a cut. However, sometimes the body mistakes the rough surface of plaque-covered arteries as cuts, and creates unnecessary blood clots. Or, if a high fat meal has just been eaten, tiny fat globules called chylomicrons enter the bloodstream and can cause platelets to become abnormally sticky, possibly creating clots. When these clots flow through the bloodstream and reach a part of the artery which has plaque buildup, normal blood flow is blocked, and the amount of blood which reaches the heart is severely compromised. Magnesium is also crucial for the entrance of Potassium — a key mineral for many bodily functions — into the cells. Even if the body's Potassium stores are high, without enough Magnesium, the Potassium will not be able to enter the cells and be utilized by the body. 300 mg of Magnesium (75% of the U.S.RDA) are contained in each daily dose of HEART SCIENCE. Along with Magnesium, Potassium helps to regulate normal heartbeat and blood pressure, and is necessary for the contraction and relaxation of muscle tissue. Potassium and Sodium are present in all body fluids; Potassium is found primarily within cell fluids, while Sodium is usually present in fluids surrounding cells. Together, they function to maintain the normal balance and distribution of fluids throughout the body. The body ideally should have a Potassium/Sodium balance of about 1:1; however, because the body holds onto Sodium, yet eliminates Potassium quickly, it is important that the dietary ratio of these two minerals be at least 3:1. Unfortunately, the typical American diet, with its emphasis on processed, salty (Sodiumrich) foods and lack of fresh fruits and vegetables, severely alters the body's natural Potassium/ Sodium balance. Diets in the United States are extremely high in Sodium — sometimes containing as much as 15 times the recommended daily intake! A high Sodium/low Potassium diet interferes with the normal regulation of heartbeat and blood pressure, and has been linked with elevated blood pressure.25 Taurine is an amino acid which helps normalize electrical and mechanical activity of the heart muscle by regulating Potassium flux in and out of the heart muscle cells.

Artery Lining Protectors

Your arteries form an integral part of your cardiovascular system, carrying blood away from the heart to nourish other parts of the body. In a healthy heart, blood surges through the arteries with every beat of the heart. The arteries expand with each pulse to accommodate the flow of blood. When arteries become hardened and narrowed by the build-up of plaque, they can't expand and are not able to transport blood efficiently throughout the body. This inability to open up increases blood pressure, putting a strain on the heart as well as the arteries. HEART SCIENCE includes ingredients specifically geared to protect against plaque formation within arteries and maintain the flexibility of these vital blood vessels. N-Acetyl Glucosamine (NAG) is a key amino sugar which forms the building blocks of mucopolysaccharides. Mucopolysaccharides, which are long chain sugars, are an integral component of connective tissue. They combine to form gel-like matrixes which are present throughout tissues in the body, helping to maintain the elasticity of blood vessels which must continually adapt to the changing pressures of blood flow. Each daily dose of HEART SCIENCE provides 500 mg — a substantial amount — of this vital tissue building block. There is evidence indicating that Silicon, a natural mineral, may protect against plaque formation in the arteries. Silicon is found mainly in connective tissues, where it helps bind the body's chemical matrix. Bound Silicon is found in high amounts in arterial walls. Researchers have found that there is a steady decline in the Silicon content of the aorta and other arteries as we age. This may be due to the low fiber content of the typical American diet, since fiber is a key dietary source of Silicon.23 HEART SCIENCE includes 400 mg of Horsetail herb extract, a natural source of Silicon. Hawthorn Berry is without question the herb most widely used to encourage normal heart function. The beneficial actions of Hawthorn Berry on cardiac function have been repeatedly demonstrated in experimental studies. Supplementation with Hawthorn Berry has been shown to improve both the blood supply to the heart by dilating coronary vessels, and the metabolic processes in the heart, resulting in normal, strong contractions of the heart muscle.34 Also, Hawthorn may inhibit the angiotensen converting enzyme, which is responsible for converting angiotensen I to angiotensen II, a powerful constrictor of blood vessels.34 Bromelain, a natural enzyme derived from pineapples, has become well-known for its neuromuscular relaxing properties. Researchers have reported favorable results when using Bromelain for soothing vascular linings. Initial research also indicates that Bromelain may break down fibrin, the glue which holds platelets together to form blood clots.6

Capillary Strengtheners

Capillaries are the smallest, yet some of the most important, blood vessels. If you think of your cardiovascular system as a series of roads which transport blood and oxygen, then your arteries are akin to interstate highways, your arterioles are the main city boulevards, and your capillaries are local residential streets. Capillaries are so small, in fact, that single red blood cells actually have to fold up to fit through them. Because of their tiny size and the intricate nature of their network throughout the body, capillaries are responsible for actually nourishing each individual tissue cell! Along the length of the capillaries are small openings called slit pores through which oxygen, glucose, and nutrients leave the capillaries and enter the surrounding interstitial fluid. From there, they cross cell membranes and nourish the cells. Similarly, the waste products of cells enter the fluid and cross over into the capillaries, where they are then transported to the liver and kidneys for disposal. If the capillary slit pores are torn or have lesions, then blood proteins and Sodium will leak out and cause the interstitial fluid to take on a more gel-like nature. This makes the transfer of oxygen and nutrients to the cells more difficult, as well as the disposal of cell waste products, turning the fluid into a stagnant swamp instead of a flowing river. In addition to its powerful antioxidant actions, Proanthodyn also helps protect collagen and elastin, the main constituents of tissue in the capillaries, and throughout the body. It is absolutely essential for capillary walls — which are only one cell thick — to be strong and stable, so that they do not allow blood proteins to leak into the interstitial fluid. Once the interstitial fluid takes on a gel-like consistency, the surrounding cells literally become starved from lack of nutrition. The exciting news is that the proanthocyanidins contained in Proanthodyn are among the few substances yet discovered which can help strengthen capillary walls, ensuring the liquid nature of the interstitial fluid.2 Plus, proanthocyanidins help keep capillary and artery walls flexible, allowing for proper blood flow to the heart.

Heart Smarts

The 1990's mark a decade of increased awareness among Americans of important health issues. Much of the discussion has revolved around protecting that precious center of life we call the heart. Simple lifestyle change is one of the most effective ways to maintain and protect the functioning of the cardiovascular system. In order to take a holistic approach to heart care, make sure you include plenty of fresh fruits and vegetables (organic, if possible) in your diet, and cut down on fatty and cholesterol-forming foods. Reduce your salt and alcohol intake to a minimum. Try to get regular, sustained aerobic exercise for at least 30 minutes three times a week. Don't smoke – or if you do smoke, try to eat even more fresh fruits and antioxidant-rich vegetables to counter the amount of free radicals being produced in your body. Lastly, consider adding Source Naturals HEART SCIENCE to your health regimen. HEART SCIENCE, the most comprehensive formula of its kind, provides targeted protection to the entire cardiovascular system. By approaching the promotion of normal heart function on five different levels — through the inclusion of ingredients which supply energy, decrease harmful homocysteine levels, fight cholesterol build-up, help regulate electrical rhythm, and protect artery and capillary linings — HEART SCIENCE is the perfect addition to a holistic approach to heart care.

Source Naturals HEART SCIENCE™


The Five Tiered Approach to Heart Health
Six tablets contain:
Vitamins and Minerals %USRDA
Pro-Vit A (Beta Carotene) 45,000 IU 900%
Vit B1 (Thiamine) 50 mg 3333%
Vit B3 (Inositol Hexanicotinate) 500 mg 2500%
Vit B6 (Pyridoxine HCl) 25 mg 1250%
Coenzyme B6 (Pyridoxal-5-Phosphate)
25 mg yielding: 16.9 mg of Vit B6 845% (Total Vitamin B6 Activity) (41.9 mg) (2095%)
Vit B12 (Cyanocobalamin) 500 mcg 8333%
Folic Acid 800 mcg 200%
Vit C (Magnesium Ascorbate) 1500 mg 2500%
Vit E (d-alpha Tocopheryl Succinate) 400 IU 1333%
Chromium (ChromeMate® †Polynicotinate-150 mcg & Chromium Picolinate††-150 mcg) 300 mcg *
Copper (Sebacate) 750 mcg 37.5%
Magnesium (Ascorbate, Taurinate & Oxide) 300 mg 75%
Potassium (Citrate) 99 mg *
Selenium (L-Selenomethionine) 200 mcg *
Silicon (From 400 mg of Horsetail Extract) 13mg *
* U.S. RDA not established.
Other Ingredients and Herbs
Coenzyme Q10 (Ubiquinone) 60 mg
L-Carnitine (L-Tartrate) 500 mg
Hawthorn Berry Extract 400 mg
Proanthodyn™ (Yielding 95 mg of Proanthocyanidins from grape seed extract) 100 mg
L-Proline 500 mg
L-Lysine (HCl) 500 mg
NAG™ (N-Acetyl Glucosamine) 500 mg
Bromelain (2000 G.D.U. per gram) 1200 G.D.U.
Taurine (Magnesium Taurinate) 500 mg
Horsetail Extract (Yielding 31 mg of Silica) 400 mg
Inositol (Hexanicotinate) 50 mg


Reference:
1. Azuma, J., Sawamura, A., & Awata, N. (1992, Jan). "Usefulness of Taurine... and its Prospective Application." Japanese Circulation Journal, 56(1), 95-9.
2. Blazso, G and Gabor, M. (1980). "Odema-inhibiting Effect of Procyanidin." Acta Physiologica Academiae ScientiarumHungaricae, 56(2), 235-240.
3. Brattstrom, E. L, Hultberg, L. B., & Hardebo, E. J. (1985, Nov.). "Folic Acid Responsive Postmenopausal Homocysteinemia." Metabolism, (34)11, 1073-1077.
4. Colette, C., et al., (1988). "Platelet Function in Type I Diabetes: Effects of Supplementation with Large Doses of Vitamin E." American Journal of Clinical Nutrition, 47, 256-61.
5. England, M. R., et al. (1992, Nov. 4). "Magnesium Administration and Dysrhythmias...A Placebo-controlled, Double-blind, Randomized Trial." Journal of the American Medical Association, 268(17), 2395-402.
6. Felton, G. E. (1980, Nov.). "Fibrinolytic and Antithrombotic Action of Bromelain..." Medical Hypotheses (11)6, 1123-33.
7. Grundy, S. M. (1993, Apr.). "Oxidized LDL and Atherogenesis: Relation to Risk Factors..." Clinical Cardiology, 16 (4 Suppl.I), I3-5.
8. Hano, O. et al. (1994, June). "Coenzyme Q10 Enhances Cardiac Functional and Metabolic Recovery and Reduces Ca2+ Overload during Postischemic Reperfusion." American Journal of Physiology, 266(6 Pt 2), H2174-81.
9. Heineke, et al. (1972). "Effect of Bromelain (Ananase) on Human Platelet Aggregation." Experientia V. 23, 844-45.
10. Hendler, S. S. (1991). The Doctors' Vitamin and Mineral Encyclopedia. NewYork: Fireside.
11. Jandak, et al. (1988, Dec. 15). "Reduction of Platelet Adhesiveness by Vitamin E Supplementation in Humans." Thrombosis Research 49(4), 393-404.
12. Jialal, I., et al. (1991, Oct. 15). "Beta-Carotene Inhibits the Oxidative Modification of Low-density Lipoprotein." Biochimica et Biophysica Acta, 1086(1), 134-8.
13. Jialal, I. & Fuller, C. J. (1993, Apr. 16). "Oxidized LDL and Antioxidants." Clinical Cardiology, Vol. 16 (Suppl. I), I6-9.
14. Jialal, I., & Grundy, S.M. (1991, Feb.). "Preservation of the Endogenous Antioxidants in Low Density Lipoprotein..." Journal of Clinical Investigation, 87(2), 597-601.
15. Kamikawa, T., et al. (1985). "Effects of Coenzyme Q10 on Exercise Tolerance..." American Journal of Cardiology, 56, 247-251.
16. Kosolcharoen, P., et al. (1981, Nov.). "Improved Exercise Tolerance after Administration of Carnitine." Current Therapeutic Research, 753-764.
17. Lawn, R. (1992, June). "Lipoprotein (a) in ..." Medicine, 12-18.
18. Mortensen, S.A.et al. (1985). "Long-term coenzyme Q10 therapy: A major advance in the management of resistant myocardial failure." Drugs Exp. Clin. Res., 11(8), 581-93.
19. Nayler, W. G. (1980). "The Use of Coenzyme Q10 to Protect Ischemic Heart Muscle." In: Yamamura Y., Folkners K., Ito Y., eds. Biomedical and Clinical Aspects of Coenzyme Q, Vol. 2, Amsterdam: Elsevier/North-Holland Biochemical Press, 409-425.
20. Press, R.I., & Geller, J., (1990, Jan.). "The Effect of Chromium Picolinate on Serum Cholesterol and Apolipoprotein Fractions in Human Subjects." Western Journal of Medicine, 152, 41-45.
21. Rath, M. (1993). Eradicating Heart Disease. San Francisco: Health Now.
22. Rossi, C. S., & Silliprandi, N. (1982, Feb.). "Effect of Carnitine on Serum HDL Cholesterol: Report of Two Cases." Johns Hopkins Medical Journal, 150(2), 51-4.
23. Schwarz, K. (1977, Feb. 2). "Silicon, Fibre, and Atherosclerosis." The Lancet, 454-456.
24. Selhub, J., et al. (1995, Feb. 2). "Association Between Plasma Homocysteine Concentrations and Extracranial Carotid-artery Stenosis." New England Journal of Medicine, 332(5), 286-291.
25. Somer, Elizabeth. (1992). The Essential Guide to Vitamins and Minerals. New York: Health Media of America.
26. Stampfer, M. J., et al. (1992, Aug. 19). "A Prospective Study of Plasma Homocyst(e)ine..." Journal of the American Medical Association, 268(7), 877-881.
27. Suadicani, P., Hein, H. O., & Gyntelberg, F. (1992, Sept.). "Serum Selenium Concentration...in a Prospective Cohort Study of 3000 Males." Atherosclerosis, 96(1), 33-42.
28. Thomas, C. L. (Eds.). (1985). Taber's Cyclopedic Medical Dictionary, (15th ed.). Philadelphia: F.A. Davis Company.
29. Tsuyusaki, T. et al. "Mechanocardiography of ischemic or hypertensive heart failure," in Yamaura Y et al., Biomed. & Clin. Aspects of Coenzyme Q.2 Amsterdam, Elsevier/North Holland Biomedical Press, 1980, 273-88.
30. Verlangieri, A. J., & Stevens, J. W. (1979). "L-Ascorbic Acid: Effects on Aortic Glycosaminoglycan S Incorporation..." Blood Vessels, 16(4), 177-185.
31. Werbach, M. R. (1987). Nutritional Influences on Illness: A Sourcebook of Clinical Research. New Canaan: Keats Publishing, Inc.
32. White, R.R., et al. (1988, Jul-Aug.). "Bioavailability of 125I Bromelain after Oral Administration to Rats." Biopharmaceutics and Drug Disposition, 9(4), 397-403.
33. Whitney, E. N., Hamilton, Nunnelly, E. M. (1984). Understanding Nutrition, (3rd ed.). St. Paul: West Publishing Company.
34. Willard, Terry, Ph.D. (1992). Textbook of Advanced Herbology. Calgary, Alberta, Canada: Wild Rose College of Natural Healing.
35. Xiang, H., Heyliger, et al. (1988, Nov.). "Effect of Myo-inositol and T3 on Myocardial Lipids and Cardiac Function in Streptozocin-induced Diabetic Rats." Diabetes, 37(11), 1542-8.



--
VitaNet &reg
VitaNet &reg Staff



(http://vitanetonline.com/forums/Index.cfm?CFApp=1&Message_ID=155)