Buy Solaray At Discount Prices Of 43% Off And Up!


Cogniive Decline


Messages 1-11 from 11 matching the search criteria.
---
Memory Loss - The Benefits of DHA to your Brain and Memory


Date: November 09, 2013 06:34 PM
Author:
Darrell Miller (dm@vitanetonline.com)
Subject: Memory Loss - The Benefits of DHA to your Brain and Memory

Benefits of DHA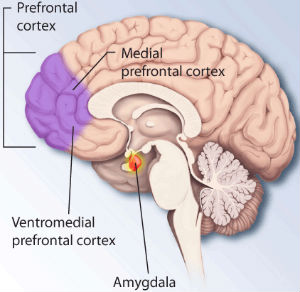 As the human being grows older, he/she experiences physiological changes that may interrupt normal brain function. For instance, it may take him/her longer than usual to learn new information and retain it because the brain is not as quick as it used to be. As a matter of fact, the slowing down of mental processes is often mistaken as total memory loss. But in real sense, the brain can learn or retrieve information if it is given more time.

The brain has the ability to produces new cells regardless of a person's age. This simply means aging does not necessarily cause memory loss. It is your health habits, lifestyle and daily activities that affect the health of your brain. Everyone can avert memory loss, boost their cognitive skills and protect their grey matter, age notwithstanding.


How Does DHA Improve Memory?

DHA is an acronym for the words Docosahexaenoic acid. DHA is an omega-3 fatty acid that forms the main structural element of the testicles, sperm, the cerebral cortex and retina. The following foods are rich in DHA: herring, anchovies, fish roe or caviar, Bluefin, sardines, algae, swordfish, breast milk (instant milk formula as well). DHA is also manufactured from microalgae for commercial purposes.

A study was conducted to find out whether DHA supplements can boost brain function in individuals experiencing age-related cognitive decline. It was established that DHA is effective in improving memory and learning. In this study, the subjects were administered with either 900mg per day DHA or placebo for a period of six months. Learning and memory tests were conducted before and after the study. Those who were administered with DHA demonstrated significant improvements in both learning and memory after the study was complete. In another study, DHA was administered to patients diagnosed with Alzheimer's disease, but the patients did not record any significant change. It can therefore be concluded that DHA is most effective when used as a preventive measure. In the first study, subjects had mild cognitive disorders but showed remarkable improvement after being supplemented with DHA, unlike those in the second study.

Memory loss can have devastating effects on the patient and his family, but this can be avoided through proper nutrition and supplementation. DHA supplements ensure that there are sufficient amounts of this vital fat in our brain tissues to maintain normal brain function even as we age. A dose of 100mg everyday normalizes cell membrane stores of DHA over time.

References:
http://www.drfuhrman.com/default.aspx
http://www.medicalnewstoday.com/articles/247456.php
http://www.helpguide.org/life/prevent_memory_loss.htm
http://www.ncbi.nlm.nih.gov/pmc/articles/PMC2838628/
(http://vitanetonline.com/forums/Index.cfm?CFApp=1&Message_ID=2886)
---
Improve Your Memory Naturall, How Does Huperzine A Help Improve Memory?



Date: March 26, 2011 10:47 AM
Author:
Darrell Miller (dm@vitanetonline.com)
Subject: Improve Your Memory Naturall, How Does Huperzine A Help Improve Memory?

Huperzine A and The Brain
Huperzine A is an organic compound naturally occurring in a plant species believed to be one of the oldest vascular plants still in existence. It is derived entirely from the firmoss Huperzia serrata, which is reputed for its memory-enhancing effects in China for the most part of its history. It has gained the attention of researchers and health professionals in the West owing to its purported role as a cholinesterase inhibitor, which delays cognitive decline and brain shrinkage tied to Alzheimer's disease. It has become popular to people seeking other forms of cholinesterase inhibitors apart from those commonly available in the market, and anecdotal evidence points to its noticeable effects on symptoms of Alzheimer's disease.
Increases Quantities of Neurotransmitters
Cholinergic neurotransmission makes use of a system of nerve cells that participate in anti-excitatory activities in the central nervous system. These neurons rely on an endogenous compound called acetylcholine, which acts as the primary neurotransmitter in the brain, the brain stem, and the spinal cord. Acetylcholine as a neurotransmitter is synthesized from esterified acetic acid and choline, but its lifespan is cut short by the enzyme cholinesterase.
This enzyme induces the hydrolysis of this neurotransmitter back into choline and acetic acid. Huperzine A works on the principle of inhibiting the enzyme cholinesterase, resulting in a longer acetylcholine lifespan especially those in the brain. By doing so, it also raises the levels of other neurotransmitters that are in the employ of nerve cells.
Affects Chemical Compounds in the Brain
Nerve cells constantly respond to many chemical brains that may induce more neuronal activities that affect cognitive function. The busier nerve cells become, the sooner the brain is able to sustain concentration. An increase in neurotransmitters has been tied to greater neuronal activities. Also, there are exogenous chemical compounds that when ingested pass the blood-brain barrier and act as stimulants to nerve cells, such as caffeine.
It has been postulated that Huperzine A provides a nootropic effects by influencing endogenous brain chemicals and consequently stimulating neuronal activities in a similar way caffeine does. However, unlike caffeine, it is not considered a psychoactive drug. More importantly, a more recent study points to its effects on nerve growth factor, or NGF, a protein responsible for the growth and upkeep of nerve cells. This means Huperzine A not only influences brain chemicals, but also makes sure that nerve cells survive.
Creates Positive Effects on Neuroplasticity
In contrary to former claims that the brain does not change after early developments during infancy, recent studies point to changes in both chemical makeup and cellular structure as we age. These changes are a response to both physiological stimulus and learning experience. New nerve cells are created as we spend more time sharpening our mental skills, much like how the muscles respond to continuous exercise and body toning. This process of change in the brain is called neuroplasticity, which Huperzine A supports by acting as a vitamin-like nutrient to nerve cells and neurotransmitters.
If you want to improve brain function and memory, give Huperzine A a try today!
(http://vitanetonline.com/forums/Index.cfm?CFApp=1&Message_ID=2259)
---
What is Vinpocetine and How Does it Help with Memory?



Date: March 24, 2011 02:18 PM
Author:
Darrell Miller (dm@vitanetonline.com)
Subject: What is Vinpocetine and How Does it Help with Memory?

Vinpocetine And Brain Health
Vinpocetine is a derivative of an organic compound found in the plant species Vinca minor, or common periwinkle. It is best known for its neuroprotective effects and used in Europe and Japan in treatment of age-related cognitive decline. More often than not, its activities inside the human body are described as vasodilator, which means it increases blood flow. It has also seen a growing presence in the North American market as a dietary supplement.
Vinpocetine is available as a prescription drug in certain European countries and Japan and has shown to be speed up prognosis of patients who suffered cerebrovascular accident, or CVA, which is commonly referred to as stroke. Most cases of cerebrovascular accident are brought on by ischemia, or very poor circulation of blood to certain parts of the brain. This is exactly what vinpocetine is beneficial for, and recommended dosages have so far yielded very encouraging results.
Improves Blood Circulation in the Brain
It has long been postulated that one of the mechanisms of action of vinpocetine is limiting the effects of Na+ channels that are sensitive to voltage. This creates a neuroprotective effect believed to contribute to mental clarity and sustained attention. Striatal nerve endings produce extracellular Ca+ ions that induce neuronal damage through a phenomenon called excitotocity. High levels of Ca+ ions are now alleged to be correlated with voltage-sensitive Na+ channels. Striatal nerve endings see a decline in Ca+ ions when Na+ channels are influenced by vinpocetine, and in the process lessen excitotoxicity.
Attenuates Ischemic Neuronal Damage
In addition to limiting neuronal damage induced by excitotoxicity, which in turn results from cerebral ischemia, vinpocetine plays an active role in the upkeep of brain cells after being subjected to ischemic damage. As a vasodilator, it not only counters the effects of ischemia but also significantly increases the brain's access to bioactive molecules like oxygen and other nutrients exclusively distributed by the circulatory system.
It also inhibits the enzyme phosphodiesterase, which is specialized for the breakdown of cyclic adenosine monophosphate, or cAMP, and cyclic guanosine monophosphate, or cGMP. By so doing, vinpocetine contributes to glucose metabolism and energy production in the brain, and at the same time, improves the distribution of bioactive compounds in the central nervous system.
Displays Neuroprotective Activities
Vinpocetine and its precursor belong to a group of indole alkaloids known as tryptomines, which are present in the human brain and the rest of the central nervous system in minute quantities. These organic compounds make up several psychoactive drugs and in the human body act as neuromodulators and neurotransmitters in the form of melatonin and serotonin.
Vinpocetine in particular displays activities that are primarily anti-inflammatory in nature. Several studies point to its effects on the enzyme complex called IkB kinase, which regulates cellular responses to inflammation, by preventing the translocation of a protein complex called responsible for the process of inflammation within cells.
In a Nutshell, vinpocetine can help you think clearer and protect the brain from inflammation and free radical damage. Give vinpocetine a try today!
(http://vitanetonline.com/forums/Index.cfm?CFApp=1&Message_ID=2257)
---
DHA



Date: August 15, 2008 03:51 PM
Author:
Darrell Miller (dm@vitanetonline.com)
Subject: DHA

DHA is the most abundant essential fatty acid (polyunsaturated fatty acids) found in the brain and retina. DHA is essential for the proper functioning of our brains as adults, and for the development of our nervous system and visual abilities during the first 6 months of life. DHA is found in cold water fatty fish, including salmon, tuna (blue fin tuna have up to five times more DHA than other types of tuna), mackerel, sardines, shellfish, and herring. Lets take a look at what DHA can do for you.
DHA makes infant formulas more like human milk than "conventional" formula containing Alpha-linolenic acid and linoleic acid, which are precursors to DHA. It has been an ingredient in several brands of premium infant formula sold in North America since 2001. Mead Johnson was the first infant formula manufacturer to add DHA and ARA (arachidonic acid) to its Enfamil Lipil product, several other manufacturers have followed. DHA levels in breast milk are higher if a mother's diet is high in fish.
DHA is also present normally in very high concentrations in the retina. DHA supplementation would be particularly important for mothers who have consumed excessive alcohol, because alcohol inhibits the desaturase enzymes necessary for DHA synthesis. Docosahexaenoic Acid (DHA) is a type of Omega-3 fatty acid, a nutrient that has been studied for its role in heart, brain and eye health. An experiment that studied the individual effects of EPA and DHA found that EPA reduced natural killer (NK) cell activity and cell-mediated immune response, but that DHA does not so this study concluded that the immune-suppressing effects of fish oil are mainly due to EPA, not DHA.
Omega-3 fatty acids found in fish oil help lower triglycerides (fats in the blood), lower blood pressure, reduce the risk of blood clots, improve the health of arteries and reduce the amount of arterial plaque (which narrows arteries and causes heart disease). Many people believe that excessively high omega-6 rather than omega-3 in the modern diet is responsible for an increase in allergies and the need to take aspirin to reduce the risk of heart attack (myocardial infarction).
Sunflower, safflower and corn oil are particularly rich sources of linoleic acid, which is at the root of the omega-6 fatty-acid family. The ability of enzymes to produce the omega-6 and omega-3 family of products of linoleic and alpha-linolenic acid declines with age this is why we need more omega 3 DHA in our diets. In fact, a high omega-3 fatty acid diet increases the alpha-tocopherol content of heart muscle membranes by five times, and this effect is most prominently associated with DHA because the heart muscle prefers DHA as its raw materials to manufacture and strengthen its membranes.
Dietary DHA may reduce the risk of heart disease by reducing the level of blood triglycerides in humans. Low levels of DHA result in reduction of brain serotonin levels and have been associated with ADHD, Alzheimer's disease, and depression, among other diseases, and there is mounting evidence that DHA supplementation may be effective in combating inflammatory bowel disease as well.
Dietary changes in the past century have lowered the consumption of omega-3 to a state of subclinical deficiency that is epidemiologically related to cardiovascular disease, inflammatory disorders, mental and psychiatric diseases and suboptimal neurodevelopment. Decreases in DHA in the brain are associated with cognitive decline during aging and with onset of sporadic Alzheimer disease. DHA has a positive effect on diseases such as hypertension, arthritis, atherosclerosis,, adult-onset diabetes, mellitus, thrombosis, and some cancers.
In conclusion, if consuming DHA through your diet is impossible, you can purchase DHA as a supplement in two common forms: Fish oil capsules or DHA extracted from algae. Consuming DHA may help support body tissues in which DHA is prevalent — especially the brain, nervous system, heart, retinas, and colon. Staying healthy is important, have you had your DHA today?

--
Buy Pure DHA at Vitanet ®, LLC


(http://vitanetonline.com/forums/Index.cfm?CFApp=1&Message_ID=1868)
---
Alpha Lipoic Acid is a Powerful Antioxidant



Date: February 15, 2008 02:55 PM
Author:
Darrell Miller (dm@vitanetonline.com)
Subject: Alpha Lipoic Acid is a Powerful Antioxidant

The discovery of alpha lipoic acid at the University Of Texas Chemistry Department in 1951 was not heralded with trumpets of joy at the revelation of such a powerful antioxidant, but was instead largely ignored. This is largely due to the biochemistry involved not being fully understood at that time, but by the 1980s it was a commonly used supplement, recommended for several medical conditions.
Chemically, the substance is a 5-membered cyclic disulphide with a carboxylic acid grouping. Biochemically, it's extremely powerful antioxidant properties are largely due to the fact that it one of those rare active molecules that are soluble in both water and fats, and in fact is the only such antioxidant currently know. One of the properties that this ability enables it to possess is to cross the blood-brain barrier, and apply antioxidant propertied to the brain.
Antioxidants are essential to human life in that they destroy free radicals. These are compounds with free unpaired electrons that destroy human body cells in their hunt for electrons to pair with. Electrons come in pairs in organic animal tissue, just as they do in organic compounds. However, under certain circumstances this pairing can become destroyed, leaving a molecule with one of its electrons without a partner.
The factors that lead to this situation are many and varied, and our own biochemistry can produce free radicals during the normal chemical processes of life. However, pollution can also lead to the oxidation processes that create free radicals, common such pollutants being cigarette smoke, vehicle exhaust fumes, pesticides and the like. Excessive exposure to the UV content of sunlight can also create free radicals as can eating barbecued and smoked foods, and exposure to carbon monoxide and peroxides. Even the biochemical conversion of glucose to energy in our bodies creates free radicals.
These free radicals can destroy body cells, including DNA, and can create conditions such as premature aging due to destruction of skin cells, destruction of brain cells, strokes, cancers, diabetes, atherosclerosis due to oxidation of LDL cholesterol that deposits in the main arteries of the body, stiffening of the joints and many other undesirable conditions.
Free radicals are destroyed rapidly by antioxidants: the reaction is very rapid and most are destroyed immediately they are formed before they can do harm. Fortunately, if your diet is well maintained, the body possesses many antioxidants such as vitamins A, C and E, and other substances such as Coenzyme Q10, flavanoids, xanthenes, polyphenols and carotenoids. Many of these are found in highly colored foods, and if your food is brightly colored, it should contain a good supply of antioxidants.
However, the problem with all of these is that they are either fat and oil soluble or water soluble, which means that they can either be freely carried round the body by the blood or have to be emulsified by the bile and transported via the lymphatic system that places restrictions on their effectiveness in certain organs of the body. The fact that alpha lipoic acid is soluble in both water and fats enables it to be carried to all parts of the body and to every organ, and can cross water/fat barriers that other antioxidants cannot do.
It can therefore be carried via the blood to the brain and carry out an essential antioxidant function within our brains. It took a long time for this property of ALA to be recognized and its consequent health benefits understood. It is, in fact, the ideal antioxidant. The substance provides many known benefits to the body due to its antioxidant properties and also helps the body to generate the maximum possible amount of energy from the blood glucose and thus improve the energy balance of your body.
However, it is with its antioxidant properties that we are most concerned here. One of the benefits of these properties is its effect in holding back the visible effects of aging on your body. Because it is both water and fat soluble, alpha lipoic acid can help destroy free radicals in every part of your skin; the areas served by the blood and the fatty and oily secretions are protected simultaneously by the same strong antioxidant. The end result is a reduction in the destruction of the cells through the dermis and epidermis and a reduction in the degree of wrinkling with age.
Its antioxidant effect in the brain renders ALA in great demand for reducing cognitive impairment with age. In fact studies have indicated that alpha lipoic acid can improve memory and brain function in the aging and the elderly. This effect appears to be increased by the synergistic combination of alpha lipoic acid and acetyl-L-carnitine that work together to prevent cognitive decline in the brain through the effect of free radicals.
There is evidence that during a stroke, ALA works synergistically with vitamin E to reduce the effect of free radical damage on the vulnerable brain cells, and so reduce the longer term effects of the stroke. Together with ALC, it also reduces oxidative stress on the mitochondria of cells and in so doing helps once again to reduce the effects of aging, and maintain the body's capacity to generate energy from blood glucose.
Cardiovascular disease is the main killer of the western world, largely due to our diets, and this is especially true of the USA. Although Americans appear unable to change their unhealthy diet, alpha lipoic acid and acetyl-L-carnitine can be used to offset much of the damage done. ALA reduces the development of atherosclerosis through its antioxidant properties and the reduction of the adhesion of monocytes to the artery walls.
LDL trapped in the wall of the artery can be oxidized and enable monocytes to also enter under the surface of the arterial wall, where it changes into macrophages and ingests the oxidised LDL, causing the plaque that forms atherosclerosis. As the plaque thickens, the artery becomes increasingly restricted until the blood flow is significantly reduced or even stopped, causing cardiac failure or a stroke.
Alpha lipoic acid can prevent this free radical oxidation from occurring by destroying them before they act on the low density lipoprotein (LDL). Acetyl-L-carnitine works with the ALA to achieve this, as does another substance known as carnosine. Between them, these three musketeers work to keep your arteries clear and your brain functioning as it should, though it is the ALA that is most powerful due to its oil and water solubility properties.
Although alpha lipoic acid is available as a supplement, either alone or in combination with acetyl-l-carnitine, it is also available from natural food sources. It is particularly rich in offal such as heart and kidney, and also in broccoli, spinach and brewer's yeast. It is also available in beef, and it is here that burgers can perhaps repay some of the damage that it causes. However, it is not a recommended source since burgers still cause more damage to your health than any of their constituent nutrients can allay.
Like any other supplement, you should seek medical advice before taking any substance if you have a health condition. Nevertheless, the benefits of alpha lipoic acid are such that it is difficult to see it doing anything but good. However, please consult your physician if are taking other drugs.
(http://vitanetonline.com/forums/Index.cfm?CFApp=1&Message_ID=1718)
---
Taming the Tingle – ALA helps fight nerve damage caused by diabetes…and more.



Date: November 09, 2006 01:27 PM
Author:
Darrell Miller (dm@vitanetonline.com)
Subject: Taming the Tingle – ALA helps fight nerve damage caused by diabetes…and more.

For some people the constant tingling in their feet is the worst part. Others feel like their feet are being stabbed or burned, or that their extremities are simply lifeless. All these folks suffer from peripheral neuropathy, nerve damage that afflicts nearly 30% of people with diabetes aged 40 and older. And if the discomforting sensations are not enough, neuropathy can lead to falls, wounds that won't heal, even amputation.
Untold numbers of individuals have been helped by alpha lipoic acid (ALA), a supplement that European practitioners have used as a standard neuropathy treatment for 30 years. ALA (also known as thioctic acid) assists in the chemical reaction that generates energy within cells. It serves as a universal antioxidant—a substance that can fight tissue-damaging free radicals in both the fatty watery parts of a cell-and helps the body create additional free radical fighters, such as glutathione. ALA can even help regenerate several other antioxidants, including coenzyme Q10 (CoQ10) and vitamins C and E.
Defying diabetes
People with diabetes need antioxidant protection as much as anyone. Fortunately for them, though, ALA fights this insidious disorder in many other ways.
Diabetes occurs when the body can no longer effectively use glucose (blood sugar), its main energy sources; ALA helps shepherd glucose out of the blood and into cells. It also interferes with glycosylation, a process in which glucose sticks to proteins such as the low-density lipoprotein (LDL) that carries cholesterol through the bloodstream. That's important because this "sticky" LDL can adhere to arterial walls, creating a major risk factor for heart disease. ALA combined with exercise appears to make insulin, the hormone that controls glucose usage, more effective. What's more, early research indicates that ALA can deflect another cardio hazard by interfering with the ability of salt to push blood pressure upward (molecular and Cellular Biology 12/03).
ALA Annotations – what is it? Alpha Lipoic acid, a substance the body creates naturally.
What it Does: ALA, a powerful antioxidant in its own right, plays a vital role in the creation and renewal of other antioxidants. It is used to treat peripheral neuropathy; nerve damage caused by diabetes, and is also under investigation for possible therapeutic effects in other disorders, including multiple sclerosis and age-related cognitive decline.
Diabetes doesn't just attack the nerves and the heart—its effects are felt throughout the body. That's why scientists are examining whether ALA can tackle other diabetic complications: in lab studies it has forestalled diabetes-related kidney and eye damage. (Check blood-sugar levels regularly when using ALA, especially if you're taking other glucose regulators.)
Protecting Nerves
While diabetes is one of the most common causes of nervous system damage, it isn't the only one. In test tube studies ALA has promoted chemical reactions that encourage neurons (nerve cells) to survive and grow; as a result some scientists believe this natural antioxidant may eventually play a role in treating degenerative nerve disorders. Such research is in its beginning stages, but the results are still intriguing. For example, in mice ALA has slowed progression of a disorder that mimics multiple sclerosis in human beings (Journal of Neuroimmunology 3/04) and improved age-related memory loss when used with N-acetyl-cysteine (NAC), another antioxidant supplement (Journal of Neurochemistry 3/03). A number of other conditions that become more common with age may also benefit from ALA, including arthritis and thinning skin.
If you suffer from both diabetes and the nerve damage it causes, ask your practitioner about ALA. It just may help your feet and the rest of you feel happy. –Lisa James


--
Buy Alpha Lipoic Acid at Vitanet &reg


(http://vitanetonline.com/forums/Index.cfm?CFApp=1&Message_ID=1420)
---
ALPHA GPC - Improves Mental Performance



Date: June 28, 2005 06:21 PM
Author:
Darrell Miller (dm@vitanetonline.com)
Subject: ALPHA GPC - Improves Mental Performance

The quality of our life experience—and our ability to live life to the fullest—is a direct result of optimal brain function. Only a few years ago, nothing could be done to stem the tide of poor circulation, forgetfulness and "mental fog." But neurological science exploration has identified a fundamental brain compound critical to attention, learning, memory, and even the higher cognitive functions of reasoning and intuition. Research confirms that L-alpha-glycerylphosphorylcholine (called Alpha-GPC for convenience) is crucial to neuronal function and structure. Derived from purified soy lecithin, Source Naturals ALPHA-GPC readily converts to acetylcholine in the brain, helping to maintain neuronal structure integrity. Source Naturals provides an easy and convenient means to profoundly impact the very nexus of our body and mind.
GPC Is Unique
No other nutritional compound comes close to GPC in its ability to boost critically important acetylcholine levels. Found in both the brain and the peripheral nervous system (including the nerve-muscle junctions), acetylcholine is a key nerve messenger molecule, or neurotransmitter. Aging brains are characterized by functional deficiencies in both acetylcholine and its cholinergic receptors. GPC is a highly bioavailable supplement that boosts acetylcholine levels to improve cognitive function. It is also a major choline reservoir, helping to protect the brain against damage from poor circulation and potentially toxic metabolites.
Deficiencies in acetylcholine can cause the body to break down phosphatidylcholine for its choline content, leading to the death of brain cells. Yet in controlled clinical trials of middle-aged subjects taking GPC, reaction time was enhanced and there was improved energy generation and electrical coordination in the brain. For older subjects, double-blind trials demonstrated that GPC had superior benefits over certain other brain nutrients for mental focus, recall, verbal fluency—a unique, marked overall enhancement of mental performance. GPC is an example of what the great Linus Pauling referred to as "orthomolecules," that is, molecules that are "orthodox" or "correct" for the body. GPC excels as a protective nutraceutical for memory loss and mood enhancement. It protects cells of the brain (and other organs) from damage, shielding a range of important biomolecules against toxin build-up.
Extensive Clinical Testing
In clinical trials that involved more than 5,000 patients, GPC showed marked improvement in overall brain performance. Depending on the particular trial, 50-70 percent of the patients who received GPC had their mental functions improved to a degree "meaningful to life quality." GPC has shown revitalizing effects on the declining brain, and preliminary evidence suggests GPC may act on the pituitary gland to partially restore its capacity to make vital for cell maintenance and longevity. Other unique brain features of GPC are its benefits for attention and recall in young healthy adults, and its superior bioavailability. GPC readily crosses the bloodbrain barrier to raise brain choline levels within a few hours following oral intake. GPC helps with body-mind integration by being a ready reservoir for acetylcholine. This neurotransmitter is ubiquitous in brain circuit maturation, expansion, renewal and repair, as well as in the "agility" or adjustments of the circuitry that occur during adult life. In addition, an animal study has shown that GPC increases the release of GABA (gamma-aminobutyric acid), the most important and abundant inhibitory neurotransmitter in the brain. It acts as a "balancer" for the brain and helps induce relaxation and sleep. Without sufficient GABA, neurons fire at random, unable to make sense of incoming signals. GABA helps minimize "neural noise," making it easier to focus and concentrate.
Why you should take GPC:
• Mental performance is improved at all ages (including attention, concentration and recall).
• GPC supports mind-body "focus," including reflexes, response time, and endurance.
• GPC has benefits for healthy aging.
• GPC protects all the body's cells through its unique osmolyte capacities.
• GPC is naturally present in very high concentrations in healthy cells, and also in mother's milk, where it is the major source of choline for the developing brain. While it may be the single best nutrient for the brain, GPC is also a broader supplement for active living and healthy aging because it supports optimal metabolic function in all the organs. GPC has a metabolically privileged relationship with DHA (docosahexaenoic acid, omega-3). These are combined to make cell membrane phospholipids essential to metabolic efficiency in kidney, liver, and muscle function, and for sperm maturation. These body-wide functions, combined with its known brain benefits, allow GPC to support the functional integration of the brain with the other organs. Don't pass up this newly discovered option to enhance the quality of your life, health and higher mental functions. Explore your nearby natural food outlet and utilize discoveries such as GPC, which has already improved the health and chances of longevity for the millions who have been wise enough to join the Wellness Revolution.

References:
Parnetti L, Amenta F, Gallai V. 2001. Choline alfoscerate in cognitive decline and in acute cerebrovascular disease: an analysis of published clinical data. Mechs Aging Dev. 22: 2041. Canal N, et al. 1993. Comparison of the effects of pretreatment with choline alfoscerate, idebenone, aniracetam and placebo on scopolamine-induced amnesia. Le Basi Raz Ter. 23: 102. De Jesus Moreno Moreno M. 2002. Cognitive improvement in mild to moderate Alzheimer's dementia after treatment with the acetylcholine precursor choline alfoscerate: a multicenter, doubleblind, randomized, placebo-controlled trial. Clin Ther. 25: 178.



--
Vitanet &reg



(http://vitanetonline.com/forums/Index.cfm?CFApp=1&Message_ID=514)
---
Improove Memory ...



Date: June 09, 2005 05:49 PM
Author:
Darrell Miller (dm@vitanetonline.com)
Subject: Improove Memory ...

Mesmerizing Memory by Cal Orey Energy Times, January 1, 1999
In the 60s, the same rock 'n' rollers who belted out "One pill makes you larger and one pill makes you small," often espoused the belief that certain pills could expand the mind. While counter-culture pill purveyors were pilloried for their pill-popping claims, 90s nutritional research has uncovered a stash of supplements that may amplify mental improvement.
Like a blues singer bending a high note, researchers are now humming with dramatic assertions that certain nutritional supplements can sustain and enhance concentration and memory function. For instance, studies reveal possible benefits for cognitive powers from vitamin C, magnesium and Ginkgo biloba. A recent report in the Journal of the American Medical Association (JAMA 278:1327-1332) said that an extract of Ginkgo biloba "can stabilize and, in some cases, improve the cognitive function and social behavior of demented patients."
A researcher in the Proceedings of the National Academy of Sciences noted that a daily dose of vitamin E may "help protect the brain and its memories from the ravages of time." And the beat goes on: other evidence indicates that zinc, iron and boron may pump up short-term memory attention span and cut the time it takes to perform mental tasks.
Neuronutrients
Neuronutrients-mentally helpful vitamins, minerals, fatty acids, amino acids and trace elements-offer an exciting key to keeping mental functions from succumbing to the degenerations of aging and disease. According to Dharma Singh Khalsa, MD, author of Brain Longevity (Warner Books) and an energetic campaigner for mental fitness through nutrition and exercise, vitamin E "can not only prevent deterioration of the brain, but actually reverse an important element of deterioration." Dr. Khalsa describes vitamin E as one of the most potent antioxidants, a fighter of the electrically charged free radicals that attack and break down cell membranes and nerve endings.
Lester Packer, PhD, professor of molecular and cell biology at UC Berkeley, told a joint 1996 United Nations-World Health Organization conference on Aging that "there is a growing body of evidence indicating that the free radical theory of aging and aging-related disease is valid," and that dietary and supplemental antioxidants can help fight illness and mental deterioration.
Vitamin E and other memory aids are believed to protect brain chemicals called neurotransmitters, "the ferrymen of the brain's communication system," that influence concentration and memory. Experts say that sustaining the level of these nerve chemicals in the brain can potentially improve all mental processes.
Brain Well-Being
"Your brain is intricately bound up with your physical state of well-being and is, therefore, vulnerable to any kind of physical abuse, especially that of chemical or substance abuse," report Thomas H. Crook III, PhD, and Brenda Adderly, MHA, co-authors of The Memory Cure (Pocket Books).
Too much alcohol, for example, commonly causes progressive mental decline, according to Secrets of the Superyoung (Villard) by David Weeks and Jamie James. The authors also point out that "the memory tends to worsen noticeably after 15 years of alcohol drinking, and much sooner in people who go on massive binges."
"The effects of cigarette smoke are subtler because the poisonous effects of carbon monoxide in each puff are temporarily offset by the alerting effects of the nicotine," they add. Can't remember the name of that singer cavorting in a music video? Tests have shown that smokers are worse at connecting peoples' names to their faces than nonsmokers.
Cognition Ignition
A first step in beginning your brain-boosting regimen consists of intensified intellectual activity, insists Rebecca Rupp, writer of Committed to Memory: How We Remember and Why We Forget (Crown): n Keep working: The mental challenges and social interactions of a job prevents lapses in the brain's synapses.
n Learn something new: A second language, musical instrument, or unique puzzles and games keep neurons working like new.
n Turn off the TV: Read. Studies show that passively watching TV requires less concentration than eating cereal. Mental rejuvenation also requires physical activity. Exercise increases oxygen flow to the brain, which supports memory, concentration and cognition. One study has shown that exercise significantly brightened the moods of middle-aged and older women, regardless of whether they were pre- or post-menopausal, with or without hormone replacement therapy.
Supplemental Brain Help
As you provide for your physical and mental vitality through healthy exercise and diet, you can augment your regimens with other supplements that research has shown to boost brain power.
Antioxidants, including the previously mentioned vitamin E (You haven't forgotten vitamin E already, have you?), provide crucial help for vigorous cerebral function. The free radicals created by tobacco smoke, air pollution, ultraviolet light and certain carcinogenic chemicals deconstruct cell membranes and may foster microscopic brain cell havoc. Antioxidant enzymes convert free radicals to more neutral, benign substances and nutritional antioxidants can neutralize free radicals by linking up with them.
Vitamin C, a brainy antioxidant all star, performs so well that, according to Dr. Khalsa, its levels in the brain are almost 15 times higher than in other parts of the body. This nutrient, he asserts, aids mental and physical longevity. In a UCLA study, people who ingested at least 300 mg of vitamin C daily lived more than six years longer than those who ingested less.
Mental Fat
As a brain protector, selenium ranks high. Your brain consists of about 60% fat and selenium is a master at restricting detrimental fat oxidation. At the same time, zinc takes part in antioxidant processes that quell free radicals and strengthens neuronal cell membranes, protecting nerves from damage.
Added to this mix, magnesium also scavenges free-radicals, according to Dr. Khalsa. Plus, experts recommend grape seed extract (phytochemicals that protect a wide range of cellular structures) to safeguard nerve cells and mental capacity.
B Vitamins for the Mind
John W. Rowe, MD, president of Mount Sinai Hospital and School of Medicine in New York and author of Successful Aging (Pantheon) states that "there is a significant relationship between blood levels of folic acid and vitamins B12 and cognitive decline." In other words, these vitamins seem to be necessary to eliminate a protein called homocysteine, which has been implicated in the development of coronary heart disease and cognitive problems. (Support for Dr. Rowe's conclusion appeared in the American Journal for Clinical Nutrition 63-306.)
Iron Mind
Iron also may strengthen memory. Since iron is involved in distributing oxygen to brain cells (and every other cell in the body), when you lack this mineral you may find it hard to concentrate. In the early 1990s, Harold Sandstead, MD, professor of preventive medicine at the University of Texas, discovered that women whose diets lack zinc and iron experienced more difficulties on standard exams than women with an adequate dietary supply. In his study of women aged 18 to 40, Sandstead found that giving these women more zinc and iron raised their scores on memory tests and average of 20%.
Boron plays a crucial part in mental function. Scientists at the USDA's Human Nutrition Research Center have linked boron deficiencies to chronic lethargy and fatigue. In brain studies, they found that the electrical activity of the gray matter in the boron deficient indicated increased drowsiness and mental sluggishness.
Huperzine Boost
Borrowed from Chinese folk medicine, Huperzine A (HupA) recently has attracted attention from researchers who credit it with enhancing cognitive function and helping folks suffering from disease-related dementia. HupA is an extract of the club moss Huperzia serrata and has been used for centuries in China to treat fever, inflammation and, most recently, dementia. Dr. Alan Kozikowski, professor of chemistry in the neurology department at Georgetown University's Drug Discovery Program, a researcher who first synthesized HupA and studied it extensively, reported in the Journal of the American Medical Association (JAMA, 277 (10):776-March 1997), that HupA is safe, having been used to treat 100,000 people in China.
HupA basically protects the brain from free radical damage (due to low levels of antioxidant defenses) and maintains or enhances crucial neurotransmitter action. More specifically, HupA helps reduce the breakdown of acetylcholine, the vital neurotransmitter, and makes this substance more bioavailable. In addition, HupA helps make choline accessible to the brain for the synthesis of acetylcholine, according to a study in Neuropharmacology (30, 1991: 763-768).
Normally, the brain manufactures sufficient levels of the chemical phosphatidylserine, a lecithin-derivative that helps boost neurotransmitter release, but deficiencies of vitamin B12 and folic acid, or of essential fatty acids, may retard that production. Low levels of phosphatidylserine in the brain are related to impaired mental function and depression in the elderly. Scientists reporting in Aging (5, 1993; 123-33) describe "good results" using phosphatidylserine in the treatment of age-related cognitive ills.
Ginkgo Brain Power
Researchers also have demonstrated that Ginkgo biloba extract (GBE) increases brain function mostly by boosting acetylcholine receptors and the transmission of nerve impulses, with no significant adverse reactions. GBE is effective not only for folks with Alzheimer's; it also helps when mental function is impaired by vascular deficiencies or depression. Keep in mind that experts believe that GBE requires about 12 weeks of supplementation to reach optimal effectiveness.
Another ingredient in what seems like an alphabet-soup of brain nourishment is DHA (docosahexaenoic acid), an omega-3 fat essential for normal brain function. Researchers met recently at The New York Hospital-Cornell Medical Center's Nutrition Information Center to discuss "Keeping Your Brain in Shape: New Insights into DHA." Their findings revealed links between low levels of DHA and Alzheimer's, depression, memory loss, attention-deficit/hyperactivity disorder (ADHD) and certain behavioral traits including aggression and hostility.
Mostly Fat
Since so much of the brain is fat, material like DHA forms the building block of brain tissue and the primary structural fatty acid in its gray matter. Although it is critical for mental and visual well being, the average American's consumption of DHA has declined since we're eating less of DHA's dietary sources: animal organ meats and eggs.
Researchers from the National Institutes of Health point out, however, that fish is an excellent dietary source of DHA. In their studies, they discovered that depression rates in Japan and Taiwan, where fish ranks a top spot on the menu, are significantly lower than in North America and Europe.
DHA also is crucial to the neurological development of children, according to findings published in Pediatrics (vol. 101, no. 1, January 1998). Researchers suggest that DHA-rich breast milk should be the model for infant formulas that enhance babies' neurological development. Scientists also have correlated some behavioral problems in children-ADHD, for example-to DHA deficiencies.
If you are a vegetarian, or have other cause for concern about a potential lack of DHA in your diet, you can rely on dietary supplementation of DHA. Bruce J. Holub, PhD, of the University of Guelph in Canada provided vegetarians in his research project with DHA supplements over a 42-day period and substantially increased their DHA blood levels.
The bottom line to enhanced mental performance is to take a balanced approach, says Robert Snider, MD, who specializes in preventive medicine in Massena, New York. "Maintaining brain power includes exercise, stress reduction and good nutrition." The message to keep in mind: Don't lose your nutritional balance or you could lose a piece of your peace of mind.
Recommended Reading: & Brain Builders (Reward Books, 1995), by Richard Leviton.
Brain Longevity (Warner Books, 1997), by Dharma Singh Khalsa, MD.
Omega 3 Oils to Improve Mental Health, Fight Degenerative Diseases and Extend Life (Avery, 1996), by Donald Rudin, MD, and Clara Felix.
Successful Aging (Pantheon, 1998), by John W. Rowe, MD, and Robert L. Kahn, PhD.


--
VitaNet &reg
VitaNet &reg Staff


(http://vitanetonline.com/forums/Index.cfm?CFApp=1&Message_ID=261)
---
PHOSPHATIDYL SERINE (PS) - Maintain healthy cells ...



Date: June 04, 2005 11:08 AM
Author:
Darrell Miller (dm@vitanetonline.com)
Subject: PHOSPHATIDYL SERINE (PS) - Maintain healthy cells ...

All we have ever known or will ever feel, begins and ends with the hundreds of billions of nerve cells that form our brain. Without them, there can be no experience; for us, nothing would exist. Our mind and personality, the sense of who we are, emanate from this immensely intricate system of nerves. The brain's remarkable ability to perceive and perform, remember and learn, is severely challenged by today's social and physical environment. These environmental factors accelerate the decline in nerve cell activity that normally occurs with age. Recent clinical research is revealing how previously unrecognized nutrients can strengthen the body's natural defenses against age-related cognitive decline. Source Naturals is proud to present the latest breakthrough in nutritional support for the brain: PHOSPHATIDYL SERINE.
Phosphatidyl Serine (PS) is a phospholipid which forms an essential part of every human cell, but it's particularly concentrated in the membranes of nerve cells. Since the electronic messages that communicate and regulate every aspect of our lives travel along nerve cell membranes, the structural integrity of these membranes is imperative to our health. The nerve cell membrane is the site where molecules of sodium and potassium exchange electrons, causing the electrical impulse to be generated. This bio-electric current then travels along the membrane to trigger the release of neurotransmitters. These are the chemical messengers that cross synapses (gaps between nerve cells) to relay information to neighboring nerve cells. This sets other electrical currents in motion– along thousands of other nerve cells. This happens billions of times each second, and is how the brain and nerves coordinate and communicate with the rest of the body. PS has a very important function in the nerve cell membrane. As a key bio-structural molecule, PS provides vital support for the membrane proteins that enable nerve cells to communicate and grow.
Regulating the Flow
Unlike other cells in the body, nerve cells do not reproduce. Instead, they repair and rebuild themselves, using proteins called Nerve Growth Factor (NGF). Experiments verify that PS enhances the synthesis and reception of NGF, which tend to drop off radically with age.1 PS supplements enhance the cerebral cortex's output of acetylcholine, the neurotransmitter associated with our ability to think, reason, and concentrate. PS also stimulates the synthesis and release of dopamine, related to heightened states of attention.2 The brain's response to stress also appears to be related to PS. When healthy young men were subjected to exercise-induced stress, those taking PS had a lowered stress response. This was measured by blood levels of ACTH, the pituitary hormone that triggers the adrenals to secrete the stress hormone cortisol.3
Well-Tested
Subjects taking PS showed increased levels of brain energy metabolism and scored higher on cognitive tests.4 Behavioral factors were also measured in elderly subjects; PS positively affected their mood states.5 Over 23 clinical trials have investigated the effect of PS supplements on more than 1200 human subjects, ages 40-93. Consistent and statistically significant results suggest that PS supports brain functions that tend to diminish with age.
Wellness Redefined
Nutritional research continually reveals new potentials for wellness. Source Naturals is committed to helping people achieve a fulfilling life, and a fully functioning nervous system is central to this aim. Source Naturals PHOSPHATIDYL SERINE can help support your body's natural regenerative processes, keeping your brain healthy and vital for a long, long time. Experience the difference with Source Naturals PHOSPHATIDYL SERINE.
References:
1. Aporti, F., et al., 1986. "Age-dependent spontaneous EEG bursts in rats: effects of brain phosphatidylserine." Neurobiology of Aging 7: 115-120. 2. Caffarra, P., and V. Santamaria, 1987. "The effects of phosphatidylserine in subjects with mild cognitive decline." Clin. Trials J. 24: 109-114. 3. Heiss, W.D., et al., 1993. "Activation PET as an instrument to determine therapeutic efficacy in Alzheimer's Disease." Annals N.Y. Acad. Sci. 695: 327-31. 4. Monteleone, P., et al., 1990. "Effects of phosphatidylserine on the neuroendocrine response to physical stress in humans." Neuroendocrinol. 52: 243-48. 5. Nunzi, M.G., et al., 1990. "Therapeutic properties of phosphatidylserine in the aging brain." In, Phospholipids: Biochemical, Pharmaceutical and Analytical Considerations (ed. I. Hanin and G. Pepeu). New York: Plenum Press.


--
VitaNet &reg
VitaNet &reg Staff


(http://vitanetonline.com/forums/Index.cfm?CFApp=1&Message_ID=183)
---
Glycerylphosphorylcholine -- Supports Cognitive Function in AD ...



Date: May 24, 2005 09:52 AM
Author:
Darrell Miller (dm@vitanetonline.com)
Subject: Glycerylphosphorylcholine -- Supports Cognitive Function in AD ...

Cognitive Improvement in Mild to Moderate Alzheimer's Dementia After Treatment with the Acetylcholine Precursor Choline Alfoscerate: A Multicenter, Double-Blind, Randomized, Placebo-Controlled Trial Maria De Jesus Moreno Moreno, MD Instituto Nacional de la Senectud, Mexico City, Mexico

This study assessed the efficacy and tolerability of the cholinergic precursor choline alfoscerate (CA) in the treatment of cognitive impairment due to mild to moderate AD (Alzheimer's disease).
in both men and woman they consistently improved after 90 and 180 days versus baseline with adiministration of GPC three times a day, whereas in the placebo group they remained unchanged or worsened. Statistically significant differences were observed between treatments after 90 and 180 days.
Keypoints:
improved cognition and global function
showed a statistically significant improvement after 90 and 180 days of treatment
Increased neurotransmission
With out treatment men and woman declined consistantly
references:
Bartus RT, Dean RL III, Beer B, Lippa AS. The cholinergic hypothesis of geriatric memory dysfunction, Science. 1982;217:408-414. 2. Larson EB, Kukull WA, Katzman RL. Cognitive impairment: Dementia and Alzheimer's disease. Annu Rev Public Health. 1992;13:431-449. 3. Hofman A, Rocca WA, Brayne C, et al, for the European Prevalence Research Group. The prevalence of dementia in Europe: A collaborative study of 1980-1990 findings. Int d Epidemiol. 1991;20:736-748. 4. Blackwood W, Corsellis JAN, eds. Greenfield's Neuropathology. 3rd ed. London: Arnold; 1976. 5. Geldmacher DS. Cost-effective recognition and diagnosis of dementia. 5emin Neurol. 2002;22:63-70. 6. Perry EK, Tomlinson BE, Blessed G, et al. Correlation of cholinergic abnormalities with senile plaques and mental test scores in senile dementia. BMJ. 1978;2:1457-1459. 7. Perry EK. The cholinergic hypothesis--ten years on. Br Med Bull. 1986;42:63-69. 8. Giacobini E. From molecular structure to Alzheimer therapy. Jpn d Pharmacol. 1997;74:225-241. 9. Giacobini E. Invited review: Cholinesterase inhibitors for Alzheimer's disease therapy: From tacrine to future applications. Neurochem Int. 1998;32:413-419. 10. Brinkman SD, Smith RC, Meyer JS, et al. Lecithin and memory training in suspected Alzheimer's disease. J Gerontol. 1982;37:4-9. 11. Davis E, Emmerling MR, Jaen JC, et al. Therapeutic intervention in dementia. Crit Rev Neurobiol. 1993;7:41-83. 12. Amenta E Parnetti L, Gallai V, Wallin A. Treatment of cognitive dysfunction associated with Alzheimer's disease with cholinergic precursors. Ineffective treatments or inappropiate approaches? Mech Ageing Dev. 2001;122:2025-2040. 13. Sigala S, Imperato A, Rizzonelli P, et al. k-Alpha-glycerylphosphorylcholine antagonizes scopolamine-induced amnesia and enhances hippocampal cholinergic transmission in the rat. Eurd Pharmacol. 1992;211:351-358. 14. Govoni S, Battaini E Lucchi L, et al. Effects of alpha-glycerylphosphorylcholine in counteracting drug-induced amnesia: Through cholinergic and non-cholinergic mechanisms [in Italian]. Basi Raz Ter. 1991;21:75-78. 15. Canonico PL, Nicoletti F, Scapagnini U. Neurochemical and behavioral effects of alpha-glycerylphosphorylcholine [in Italian]. Basi Raz Te~ 1990;20: 53-54. 191 CLINICAL THERAPEUTICS ® 16. Parnetti L, Amenta E Gallai V. Choline alphoscerate in cognitive decline and in acute cerebrovascular disease: An analysis of published clinical data. Mech Ageing Dev. 2001;122:2041-2055. 17. Venn RD. The Sandoz Clinical Assessment-Geriatric (SCAG) scale. A general-purpose psychogeriatric rating scale. Gerontology. 1983;29:185-198. 18. Di Perri R, Coppola G, Ambrosio LA, et al. A multicentre trial to evaluate the efficacy and tolerability of alpha-glycerylphosphorylcholine versus cytosine diphosphocholine in patients with vascular dementia. J Int Med Res. 1991;19:330-341. 19. Frattola L, Piolti R, Bassi S, et al. Multicenter clinical comparison of the effects of choline alphoscerate and cytidine diphosphocholine in the treatment of multi-infarct dementia. Curt Ther Res Clin Exp. 1991;49:683-693. 20. Muratorio A, Bonuccelli U, Nuti A, et al. A neurotropic approach to the treatment of multi-infarct dementia using L-c~-glycerylphosphorylcholine. Curt Ther Res Clin Exp. 1992;52:741-75l. 21. American Psychiatric Association. Diagnostic and Statistical Manual of Mental Disorders, Fourth Edition. Washington, DC: APA; 1994. 22. McKhann G, Drachman D, Folstein M, et al. Clinical diagnosis of Alzheimer's disease: Report of the NINCDS-ADRDA Work Group under the auspices of Department of Health and Human Services Task Force on Alzheimer's Disease. Neurology. 1984;34:939-944. 23. Folstein ME Folstein SE. "Mini-mental state": A practical method for grading the cognitive state of patients for the clinician. J Psychiatr Res. 1975; 12:189-198. 24. Loeb C, Gandolfo C. Diagnostic evaluation of degenerative and vascular dementia. Stroke. 1983;14:399-401. 25. Hamilton M. A rating scale for depression.J Neurol Neurosurg Psychiatry. 1960;23:56-62. 26. Hamilton M. Development of a rating scale for primary depressive illness. BrJ Soc Clin Psych& 1967;6:278-296. 27. Rosen WG, Mohs RC, Davis KL. A new rating scale for Alzheimer's disease. AmJ Psychiatry. 1984;141:1356-1364. 28. Reisberg B, Ferris SH, De Leon MJ, et al. The Global Deterioration Scale for assessment of primary degenerative dementia. Am J Psychiatry. 1982;139:1136-1139. 29. National Institute of Mental Health. Clinical global impressions. In: Guy W, ed. ECDEU Assessment for Psychopharmacology. Revised edition. Rockville, Md: National Institute of Mental Health; 1976:217-222. 30. Burns A, Russell E, Page S. New drugs for Alzheimer's disease. Br J Psychiatry. 1999;174:476-479. 31. Kumar V, Anand R, Messina J, et al. An efficacy and safety analysis of Exelon in Alzheimer's disease patients with concurrent vascular risk factors. Eur J Neurol. 2000;7:159-169. 32. Knapp MJ, Knopman DS, Solomon PR, et al, for the Tacrine Study Group. A 30-week randomized controlled trial of high-dose tacrine in patients with Alzheimer's disease. JAMA. 1994;271:985-991. 192 M. Moreno 33. Lindstrom MJ, Bates DM. Newton-Rapshon algorithms for linear-mixed effects models for repeated measure data. J Am Stat Assoc. 1998;83:1014-1022. 34. Thai LJ, Carta A, Clarke WR, et al. A 1-year multicenter placebo-controlled study of acetyl-L-carnitine in patients with Alzheimer's disease. Neurology 1996;47:705-711. 35. Rogers SL, Friedhoff LT, for the Donepezil Study Group. The efficacy and safety of donepezil in patients with Alzheimer's disease: Results of a US multicentre, randomized, double-blind, placebo-controlled trial. Dementia. 1996;7:293-303. 36. Rogers SL, Doody RS, Mohs RC, Friedhoff LT, for the Donepezil Study Group. Donepezil improves cognition and global function in Alzheimer disease: A 15-week, double-blind, placebo-controlled study. Arch Intern Med. 1998; 158:1021-1031. 37. Corey-Bloom J, Anand R, Veach J, for the ENA 713 B352 Study Group. A randomized trial evaluating the efficacy and the safety of ENA 713 (rivastigmine tartrate), a new acetylcholinesterase inhibitor, in patients with mild to moderately severe Alzheimer's disease. Int J Geriatr Psychopharmacol. 1998;1:55-65. 38. Rosler M, Anand R, Cicin-Sain A, et al. Efficacy and safety of rivastigmine in patients with Alzheimer's disease: International randomised controlled trial. BMJ. 1999;318: 633-638. 39. Amenta E Bronzetti E, Del Valle M, Vega JA. Effects of alpha-glycerylphosphorylcholine in neuroanatomy of aging brain in experimental animals [in Italian]. Basi Raz Te~: 1990;20:31-38. Address correspondence to: Scientific Department, Italfarmaco SpA, via dei Lavoratori 54, 20092 Cinisello Balsamo, Milan, Italy.
(http://vitanetonline.com/forums/Index.cfm?CFApp=1&Message_ID=98)
---
Source Naturals® Phosphatidyl Serine Retains High Potency



Date: May 09, 2005 09:54 AM
Author:
Darrell Miller (dm@vitanetonline.com)
Subject: Source Naturals® Phosphatidyl Serine Retains High Potency

Source Naturals® Phosphatidyl Serine Retains High Potency
Formulation Guarantees Most Shelf Stable Product in Soft Gels
Scotts Valley, California - November 5, 2003 - Source Naturals, creators of the highly acclaimed line of health and wellness supplements, is touting its improved form of Phosphatidyl Serine (PS) soft gels as the most shelf-stable PS available. The activity of PS was investigated by the makers of Leci-PS®, and two critical aspects were identified which influence the concentration of PS in soft gels. First, an enzyme used in the manufacture of PS must be eliminated prior to encapsulation, because this enzyme reacts with glycerol (in the gelatin), causing a degradation of PS. Second, it was found that moisture from the gelatin shell must be blocked from migrating into the capsule fill, because the presence of water in the PS fluid will cause a further loss of content.
The new, patent-pending Leci-PS® 20V blend, introduced in Source Naturals Phosphatidyl Serine Complex soft gels, contains an advanced PS formulation, 100% free of residual enzyme activity, which continually inhibits moisture migration. While nearly all other PS soft gels lose potency while sitting on the shelf, Source Naturals' new Leci-PS® soft gels remain stable.
PS is best known for its ability to reverse the effects of age-related cognitive decline and loss of memory, as well as playing a vital role in other brain functions. Phosphatidyl serine has also been shown to reduce stress and depression. PS is found naturally in soy beans, green leafy vegetables, rice and certain meat products. However, consuming an effective amount of PS simply through food is difficult, because the typical American diet includes many refined and processed foods, resulting in a loss of PS content.
"The natural PS content in soybeans is quite low. Approximately 3 kg of soybeans would have to be consumed to attain 100 mg of PS," said Stephen Sturm, Senior Project Manager in Product Development at Source Naturals. "We recommend supplementing the diet with 100 to 300 mg of our pure PS per day. This supplementation is especially beneficial for vegetarians, people on low-fat or low-cholesterol diets, and the elderly."
Source Naturals' PS is derived strictly from plant sources, and manufactured by the company that pioneered the use of plant-based PS. Numerous animal studies and human clinical trials have proven that soy-derived PS is just as efficacious as bovine-derived PS for mental decline. A clinical trial by Crook (1998) showed that three months of supplementation has effects on memory and cognition that are comparable to those of bovine-derived PS, with results even slightly favoring the soy-derived Leci-PS®.
--
VitaNet&reg
VitaNet&reg Staff
(http://vitanetonline.com/forums/Index.cfm?CFApp=1&Message_ID=12)