Buy Solaray At Discount Prices Of 43% Off And Up!


Cox-2


Messages 1-30 from 31 matching the search criteria.
---
How Does Curcumin Reduce Inlammation In The Body?


Date: March 15, 2012 07:53 AM
Author:
Darrell Miller (dm@vitanetonline.com)
Subject: How Does Curcumin Reduce Inlammation In The Body?

Curcumin Health Benefits
Curcumin is an active component in turmeric plant (Curcuma Longa) and it is the component that gives yellow color in turmeric plant. The concentration of this component in turmeric plant is around 2-5%. Turmeric plant is a rather tall plant and it is mainly grown in India and other Asian countries.
For centuries, Curcumin has been used for Ayurveda, Chinese herbal medicine, and other Asian traditional medicine due to its various healing properties and low side effects. Besides being used for traditional medicine, this natural component is also used to increase energy, aid digestion, and reduce inflammation in the body.
The modern medical research of curcumin started in 1910. Since then, this turmeric's component is researched extensively by scientists worldwide to find its various health benefits. The followings are some of the benefits of curcumin and an explanation on how this natural component can help to reduce inflammation in the body.
Benefits of Curcumin
Many medical studies have shown that Curcumin has many benefits for human health. The first benefit is to cure digestive disorders. This natural component improves digestion by stimulating bile production in the gallbladder. Naturally, an increase in bile production can worsen stomach ulcers symptoms but many studies show that when the curcumin increases the bile production, it also reduce so stomach ulcers symptoms.
Benefits two
The second benefit of Curcumin is to cure heart disease. Heart attack occurs because there is atherosclerosis, the buildup of plaque that can block arteries. Curcumin helps people with heart disease by preventing the development of atherosclerosis. Many studies also show that this natural component is also helpful to lower cholesterol level in the body.
Another important benefit of this natural component is to cure cancer. This natural component has anti-cancer properties and many studies have shown that it can cure various types of cancers such as colon, skin, breast, and prostate cancer. It is able to limit the number of blood flow to the malignant tumors so the growth of cancer can be stopped.
How Curcumin reduces inflammation in the body
There are many ongoing studies that analyze the benefits of Curcumin to reduce inflammation. However in a 2006, a study has shown that this natural component is able to prevent joint inflammation in arthritis. The study shows that to reduce inflammation in the body, curcumin stops platelets from coagulating into blood clots and lowers the amount of two inflammatory enzymes, LOX and Cox-2. Unfortunately, the study recommends consuming turmeric and not just the curcumin extract because turmeric has other properties that are helpful to reduce inflammation.
Considerations
Curcumin can easily be found in market as a spice but today it is also available in dietary supplement. Although it is safe to be consumed, there are several side effects that might occur after consuming this natural component such as diarrhea, nausea, upset stomach and heartburn. People who have gallbladder problems are recommended to avoid it because this natural component can induce gallbladder contraction. Pregnant women are also not recommended to consume it because it is a mild uterine stimulant. curcumin can be found under names like curamin, or turmeric at your local vitamin store.
(http://vitanetonline.com/forums/Index.cfm?CFApp=1&Message_ID=2612)
---
Use Turmeric Herb Instead Of Cox-2 Inhibitor for Pain Relief



Date: February 17, 2012 07:15 AM
Author:
Darrell Miller (dm@vitanetonline.com)
Subject: Use Turmeric Herb Instead Of Cox-2 Inhibitor for Pain Relief

What Is a Cox-2 Inhibitor?
Cox-2 Inhibitor is a form of NASID. NASID stands for Non-steroidal anti-inflammatory drug which function to bring inflammation down. It is one of popular painkillers. It is very useful since medical science has gained information about serious problem about inflammation. Yet, it has been reported that it causes fast heart rate. It is a risky heart rhythm condition which is also named with atrial fibrillation. Medical experts said that it is a serious problem because it might lead to the risk of heart failure. Besides, it might also cause stroke and even death.
As a form of NASID, Cox-2 Inhibitor will crucial to bring the inflammation down from a disease such as arthritis and an injury. In the United State, the common form of arthritis is Osteoarthritis. In short, this is the primary benefit of it. Besides that, it also functions as pain reducer. It is done by blocking proteins and enzymes made naturally by the body. However, it brings harm for our body on the other side. It seems to be side effects. Earlier research has noticed that it leads to the death.
Inflammation solution
As the solution, you can pick turmeric herb. It appears in a form of yellow colored spice. Similar to Cox-2 Inhibitor, it is very helpful for relieving the pain for arthritis. It is a perennial herb which originally grows in India. In the past, Indian people use it for cooking. Curcurmin becomes the most important part of turmeric. It is the most medicinal part contained in turmeric. We can easily find it in form of yellow color. Besides India, China has already use this herb in their daily live. For both Indian and Chinese, this herb has significant function as an anti-inflammatory. Besides, it also can be used as an antiseptic and several powerful ways.
Besides for curing arthritis, turmeric herb is able to inhibit the spread and the growth of cancer cell. It has been proved by a university of Texas study. The result concluded from its research shows that turmeric herb prevents the breast cancer to be spread out to the lungs. It works together with our body by identifying the mutated cells and then it kills them. To make it more effective, it is suggested to combine turmeric herb with cruciferous vegetables.
Other benefits of Turmeric
Another benefit taken from turmeric herb is a protection toward our heart. For several countries especially the United State, heart disease has become the number one killer. In this case, this herb will play the role to prevent the oxidation of cholesterol. It is very important since the oxidized cholesterol might lead to the heart attack and stroke. It is because this oxidized cholesterol is able to damage blood vessels.
Cox-2 Inhibitor has benefits yet they are not equal with the side effects created such as heart attack and also stroke. Having had similar function, turmeric herb is highly recommended to take for pain relief. For long time, it has been used for anti-inflammatory too. In short, turmeric herb is better choice than Cox-2 Inhibitor.
(http://vitanetonline.com/forums/Index.cfm?CFApp=1&Message_ID=2581)
---
Can Tart Cherry Protect The Brain?



Date: December 15, 2011 09:40 PM
Author:
Darrell Miller (dm@vitanetonline.com)
Subject: Can Tart Cherry Protect The Brain?


Though cherries are small in terms of size, the health benefits of the fruit are really vast. Many of the health benefits of cherries can be associated to the chemical that gives the fruit a red appearance. Anthocyanins are the chemicals responsible why many fruits, flowers and berries are colored red and blue.
There are arrays of health benefits that one could reap from the anthocyanin content of cherries and other plants; anthocyanins are utilized by the body to manufacture essential amino acids that are vital to health. Since anthocyanins are also antioxidants, they could shield the cells of the body especially the neurons in the brain from injury, disease producing effects of oxygen, UV radiation, nitrogen, and aging.
Anthocyanins are also effectual in giving pain and inflammation a relief because the chemicals have certain properties that could inhibit Cox-2 enzymesi> production just like the way how prescription pain relievers respond. The natural anti-inflammatory components of anthocyanins are proven to be effective in reducing your risk of acquiring cancer hence, tart cherries is considered a wonder food because of its ample anthocyanin content.
Tart cherries also have properties that could help promote sleep and relaxation. When a person get enough sleep every day, he or she could think better, could focus and concentrate hence, would be more efficient in everything that he or she will do. This particular effect of tart components in your brain is very vital because as we are all aware of, our brain is the control center of the body thus, at all times we should keep it well functioning because if we don't, there will be a lot of undesirable effects that you will encounter. Since tart cherries are great food for the brain, experts advise their clients to eat the fruit or take supplements that are made of tart cherries because these regimens are effective in maintaining the health of your brain.
Cherries like many other fruits contain ample amounts of vitamin C which is a very potent antioxidant that could help you combat detrimental free radicals. It has been proven by many clinical studies that vitamin C has certain components that can kill cancer causing cells and inhibits their replication. In addition, the fiber content of tart cherries is also liberal hence it is necessary to maintain a healthy digestive system. Nowadays, a diet rich with fiber is very important because it could greatly protect you from the risk of developing colon and rectal problems as well as other diseases that involves the digestive system.
With all the benefits that tart cherries could offer the human body, it has become a regimen of choice especially for those individuals who want to ensure a healthy and sound body. The properties that tart cherries have that could improve your memory and ability to focus is also very necessary therefore, it has gained vast popularity among those people who are always on the go.
(http://vitanetonline.com/forums/Index.cfm?CFApp=1&Message_ID=2542)
---
How Does Holy Basil Extract Help with Pain



Date: May 19, 2011 01:52 PM
Author:
Darrell Miller (dm@vitanetonline.com)
Subject: How Does Holy Basil Extract Help with Pain

Holy Basil And Pain Management.
Holy basil extract is an herbal remedy that originated from India. It is best known as an adaptogen, and as such has become an increasingly popular herbal supplement in the past few years. It is effective in the management of stress, and anecdotal evidence is very positive. More importantly, recent studies have compared its analgesic properties to commonly used pain relievers in the market.
Pain Perception
Many different factors are involved in the perception of pain, but most painful conditions are tied to the process of inflammation. Pain is in fact a mechanism of the human body in response to situations that are potentially harmful or even life-threatening. For example, signals are sent to the brain from the body part exposed to extreme temperatures, allowing us to move away from the harmful stimulus.
Pain is of course an undesirable condition, though it is helpful in certain situations. The thought of pain alone brings about disagreeable feelings, such as fear. No wonder people are always seeking for remedies for physical pain, which can be caused by open wounds or physical trauma. More often than not, it is linked to routine activities, such as bad sleeping positions and sitting for long periods of time.
Common Factors
Modern lifestyle renders the human body more susceptible to pain, brought on by injuries and wounds as well as physical inactivity. There are countless working conditions that doctors and medical professionals have pointed out to be real occupational hazards. We often do not care so much about the way we work because the repercussions are not immediately felt, not while we are young. Two major factors lead to chronic pain later in life: wear and tear of tissues and limited physical exertion.
We become increasingly sensitive to pain as we age. We keep a wrong position during sleep sometimes, and the next morning we feel all sorts of muscle pain, such as neck pain. Similar pains take place every time we lean into our computer at work. In general, these kinds of pain are due to poor posture, which can easily be remedied. However, this can take a turn for the worse in the next couple of years as we continually subject our body to muscle strain and physical immobility.
Inflammatory Mediators
This is when natural remedies can help us. Holy basil has an age-old association with the relief of pain due to muscle strain. The chemical compounds that occur naturally in the plant species Ocimum tenuiflorum have been discovered to interact with mediators of inflammation. Researchers have learned that holy basil extracts are not only relieves pain but also contributes to holistic health.
More importantly, holy basil extracts appear to inhibit an enzyme called Cox-2, which facilitates the biosynthesis of pain chemicals. Its role is to get our attention and tell us that there is something wrong with our body. This enzyme is responsible for the sensitizing arthritic joints to pain. It is also implicated in severe headaches, migraine attacks, muscle cramps, and related symptoms.
If you experience chronic pain, give holy basil a try!
(http://vitanetonline.com/forums/Index.cfm?CFApp=1&Message_ID=2297)
---
How Does the Herb Holy Basil Help with My Health?



Date: March 10, 2011 02:04 PM
Author:
Darrell Miller (dm@vitanetonline.com)
Subject: How Does the Herb Holy Basil Help with My Health?

Holy Basil And Cholesterol, Inflammation, and more
Ocimum tenuiflorum, known as Holy Basil in the vernacular, is an herbal plant indigenous to South Asia, where it is called Tulsi. It is widely distributed across the subcontinent of India and surrounding countries and is primarily cultivated for its age-old medicinal benefits in addition to its religious significance to Vaishnavite practices of Hinduism. It has earned popularity as a health tonic over the centuries, and recent studies have supported its positive effects on human health. Today it is often associated with lowering cholesterol and glucose, acting as an antioxidant, and regulating inflammatory intermediaries.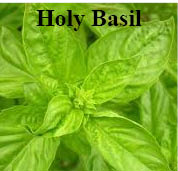 Counteracts Stress Factors
The juice of holy basil has long been reputed to display adaptogenic properties. There have been countless accounts of its effectiveness in combating stress. In fact, the most compelling of all anecdotal evidence has something to do with its ability to create a feeling of wellness right after ingestion, the same tonic benefits attributed to ginseng. To date studies point to its homeostatic effects on the stress hormone cortisol, creating homeostatic effects on its metabolites and their interactions with compounds released in response to stress.
Neutralizes Free Radicals
Holy basil has been observed to show antioxidant activities, and this is one of its mechanisms in allaying symptoms brought on by fatigue. Free radicals are released by the body to dispose of pathogens, but are in turn disposed of by endogenous antioxidants. Oxidative stress ensues when there is an imbalance between the production of free radicals and the ability of the body to neutralize them. The polyphenols found in holy basil helps the body quench excesses of free radicals.
Lowers Bad Cholesterol
There has been a growing body of literature devoted to the lipid-lowering properties of holy basil. The phytochemicals found in holy basil have been cited to affect the metabolic pathway that produces very-low-density lipoproteins, which is a precursor to low-density lipoproteins, or bad cholesterol, and bring about an increase in high-density lipoproteins, dubbed good cholesterol. Also, it has been associated to the overall decrease of lipids present in the bloodstream, notably free fatty acids.
Reduces Blood Glucose
One of the earliest observations on the health effects of holy basil is its properties that counter the progression of diabetes. It has been reported many times to have helped patients of type 2 diabetes mellitus, which results from the compromised ability of cells to respond to the hormone insulin. The use of holy basil extracts has yielded promising results on promoting the glucose uptake of cells, and, of course, the consequent decrease in glucose present in the blood.
Influences Inflammation
Holy basil has been extensively studied for its anti-inflammatory benefits. The most recent research has pointed out that organic compounds found in holy basil may inhibit the enzyme called Cox-2, which facilitates the synthesis of inflammatory mediators. Eicosanoids are endogenous substances produced by local tissues during inflammation, and a special group called prostanoids is responsible for the pain tied to inflammation. By targeting Cox-2, holy basil greatly aids against inflammatory diseases such as arthritis.
What is stopping you from giving holy basil a try today?
(http://vitanetonline.com/forums/Index.cfm?CFApp=1&Message_ID=2250)
---
Turmeric, Curcumin, And Good Health



Date: November 11, 2010 03:48 PM
Author:
Darrell Miller (dm@vitanetonline.com)
Subject: Turmeric, Curcumin, And Good Health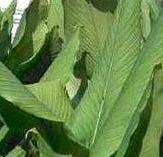 Turmeric and its history
Turmeric is not just an ancient Asian spice but also an effective traditional alternative medicine used worldwide. Turmeric is a spice that originates in India and has been long used in both Ayurvedic and Chinese traditional medicine. This spice comes from the herb Curcuma longa L. which is a member of the Curcuma botanical group, a part of the ginger family of herbs called Zingiberaceae. The root and rhizome (underground stem) of this plant is crushed and powdered into ground Turmeric. Ground Turmeric is used worldwide as a seasoning and the main ingredient in curry powders. Ground Turmeric is also the source of Curcumin, an extracted potent substance also used as alternative medicine nowadays.

Turmeric, because of its Curcumin content, has many health benefits to humans. Firstly, Turmeric has an anti-inflammatory property. Its active ingredient, Curcumin, has been proven to help reduce inflammation. Decade to decade, Turmeric has been used as an anti-inflammatory agent to treat inflammations of the skin and muscles. Experiments done by researchers also revealed that this herb has been effective in decreasing post-surgical inflammation. This important health benefit of Turmeric is considered to be a result of the herb's ability to slow down, if not to totally stop, Eicosanoid Biosynthesis, one of the processes the immune system undergoes during an inflammatory response.

Secondly, as a result of its anti-inflammatory characteristic, Turmeric also has an anti-arthritic property. It is widely used as an alternative medicine for rheumatoid arthritis and other autoimmune disorders. In addition, this herb also has a natural painkiller effect. Studies show that it has similar actions to the commonly used medications such as Cox-2 inhibitor and Nonsteroidal Anti-inflammatory Drugs.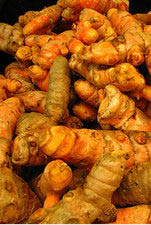 Thirdly, several studies have shown that Turmeric is also helpful in lowering the level of bad cholesterol in the blood known as the Low Density Lipoprotein or LDL and in increasing the body's good cholesterol, High Density Lipoprotein or HDL. An increased level of LDL promotes cholesterol plaque deposits to the walls of blood vessels, most commonly in the arteries of heart. These plaques narrow the arterial diameter hence resulting to high blood pressure and even circulation blockage. An arterial block may cause poor circulation and oxygenation to heart muscles leading to cardiac injury then infarction. This is oftentimes the cause of heart attacks. It has also been discovered that Turmeric can promote excretion of dietary fats. Thus, controlling the intestinal uptake of fats, especially cholesterol.
Turmeric - Powerful Antioxidant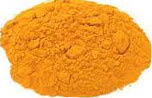 Lastly, Turmeric is also widely used because of its anti-oxidant property. Studies demonstrate that Turmeric is effective in eliminating free radicals in the body. These free radicals are harmful. It may cause cell mutations which can lead to tumor formation and, worse, cancer.

This herbal plant can be prepared in the household by pounding and pressing its roots to be able to extract the juice out. It is then mixed with water and may be used topically or by nasal inhalation. The root can also be lightly cooked and eaten. Turmeric is also helpful in earaches and to clear clogged sinuses thus easing breathing. This herb can also be purchased in bulk powder or standardized forms to ensure its beneficial properties are intact.
~facebook~




(http://vitanetonline.com/forums/Index.cfm?CFApp=1&Message_ID=2196)
---
Take Control Of your Inflammation With Supplements



Date: May 27, 2010 12:40 PM
Author:
Darrell Miller (dm@vitanetonline.com)
Subject: Take Control Of your Inflammation With Supplements

Chronic inflammation is often induced by uncontrolled oxidative stress (free radical damage). It is the principle mechanism by which degenerative disease takes hold. By reducing oxidative stress and changing the balance within the body to favor the production of anti-inflammatory chemical messengers, one can lower their levels of inflammation. This can be achieved through conscious changes to diet and lifestyle, which includes appropriate supplementation.
By consuming foods that are rich in omega-3 essential fatty acids, EPA, and DHA, derived from fish oil or flax seeds, one can greatly influence and reduce inflammation. When the body has appropriate balances of omega-3 and omega-6 essential fats, the production of anti-inflammatory prostaglandins is favored and inflammation is kept in check. Increasing the consumption of foods that are rich in omega-3s or supplementing with a high quality fish oil suppresses the formation of harmful prostaglandins and also promotes the synthesis of beneficial prostaglandins. Since the average North American diet contains 10 to 20 times the amount of omega-6 oils that we need, the most sensibly dietary approach is to reduce sources of omega-6 oils and supplement with a high dose of omega-3 oils in order to achieve the optimal 4:1 ratio of omega-6 to omega-3.
Supplementing with flaxseed oil is another effective way to optimize your omega-6 to omega-3 ratio. Anti-inflammatory EPA can be manufactured in the body by converting the alpha-linolenic acid that is often found in flaxseed oil. Supplementing with this oil, along with restricting omega-6 fatty acid intake, raises tissue EPA levels to those comparable to fish oil supplementation. It should even be noted that flaxseed oil contains more than twice the omega-3 fats as fish oil. Additionally, alpha-linolenic acid can be found in a variety of other plant source including pumpkin seeds, walnuts, and other nuts. However, flaxseed is by far the richest source of omega-3 oil, carrying 58% by weight.
Another nutrient that plays a crucial role in inflammation is gamma tocopherol. This nutrient acts through a mechanism that is unavailable to alpha tocopherol by reacting with RNO radicals to subdue inflammation. Gamma tocopherol also has the ability to reduce inflammation by inhibiting Cox-2 , which is an enzyme that has a central role in the inflammatory process as it controls the synthesis of the inflammatory prostaglandin. The consuption of gamma tocopherol has been found to reduce several other inflammatory protagonists at the site of inflammation. Strong evidence has found that this form of vitamin E exhibits potent anti-inflammatory properties that are extremely important for human disease prevention and therapy.
Similar to essential fatty acids is resveratrol and green tea polyphenols each of which have the ability to inhibit the activation of NFkB and control a wide variety of inflammatory pathways. Green tea polyphenols are also believed to be neuroprotective, as they invoke a spectrum of cellular mechanisms such as the chelation of metals, scavenging of free radicals, and modulation of mitochondrial function in nerve tissues. Green tea polyphenols are now considered to be therapeutic agents that can alter brain processes and serve as neuroprotective agents in the progression of neurodegenerative disorders like Alzheimer's and Parkinson's disease.
There are a wide variety of nutrients that are involved in fighting systemic inflammation. These nutrients and nutrient categories include EPA and DHA, linolenic acid, gamma tocopherol, alpha-lipoic acid, vitamin C, flavonoids, procyanidolic oligomers, and the phenolic compounds found in green tea, turmeric, and olive extracts. When changing your diet from saturated fats to unsaturated fats and adds more fruits and vegetables to their diet along with antioxidant vitamin supplements, one can successfully reduce inflammation naturally and live a healthier happier life.
(http://vitanetonline.com/forums/Index.cfm?CFApp=1&Message_ID=2162)
---
Resveratrol, Longevity, and Aging



Date: August 04, 2009 01:34 PM
Author:
Darrell Miller (dm@vitanetonline.com)
Subject: Resveratrol, Longevity, and Aging

Today growing older means more than settling into a comfortable armchair with the TV remote. Healthy aging means staying active and vigorous long into old age - not aging gracefully. An now intervention in the aging process - once regarded as fantasy - is within reach due to advances in nutritional science. One of the most exciting discoveries is resveratrol, a protective compound produced by grapes and other plants in response to environmental stress.
Stonger and more potent formulas are becoming available every day resveratrol included. One company Source Naturals has now produced a resveratrol product featuring 200 mg of pure resveratrol from traditional Chinese herb Hu Zhang (one of the richest sources) and from red wine extract.
A recent study at the Harvard Medical School reported that resveratrol triggers genes in mice that support longevity and metabolic balance. By stimulating SIRT I genes, it mimics the healthy aging benefits of caloric restriction. Resveratrol addresses the metabolic inflammation so prevalent in today's society by inhibiting NF kappa-B and Cox-2 enzymes. And it provides antioxidant protection to the cardiovascular and immune system. In fact, of the dozens of SystemiCare metabolic systems indentified by Source Naturals as necessary for optimal health, resveratrol positively affects five: cells/DNA; inflammation response; antioxidant defense; circulation; and immunity.
Have you given resveratrol a try? Staying healthy and living longer is appealing to all individuals who are climbing the age ladder.
(http://vitanetonline.com/forums/Index.cfm?CFApp=1&Message_ID=2043)
---
Turmeric Extract (Curcumin)



Date: February 10, 2009 01:18 PM
Author:
Darrell Miller (dm@vitanetonline.com)
Subject: Turmeric Extract (Curcumin)

Curcumin is a potent antioxidant and anti-inflammatory that has the potential to provide far-reaching health benefits. It has been shown to be helpful in rheumatoid arthritis, inflammatory bowel disease, pancreatitis, Alzheimer's disease, heart disease, diabetic retinopathy, and cancer. All of these diseases share underlying inflammation that curcumin may help to diminish.
If you have ever eaten curry or cooked with the spice turmeric, you've consumed curcumin. It is obtained from the roots of Curcuma longa and consists of several curcuminoids. Turmeric is biologically related to ginger. Curcumin works as an antioxidant, boosting levels of glutathione S-transferase, which is one of the body's principal antioxidants. This antioxidant blocks the formation of prostaglandin E2, which is a compound that promotes inflammation within the body. Curcumin also inhibits two inflammation-promoting enzymes: Cox-2 and 5-LOX. Additionally, curcumin is able to prevent mutations to DNA, which is an effect that helps to maintain younger, healthier cells.
A study conducted at the University of Arizona Health Sciences Center in Tucson had researchers using a curcumin rich turmeric extract to treat rheumatoid arthritis in laboratory animals. The extract blocked joint inflammation as well as the breakdown of joint cartilage and bone. It did this by inhibiting the genes that are involved in inflammation. Curcumin also holds tremendous promise in preventing cancer, as well as an adjunct treatment. Studies on animals have found that curcumin can protect against colon, intestinal, oral, and skin cancers. Its benefits come from several mechanisms. First of all, it blocks the cell-growth cycle in cancer cells, which eventually leads to destruction. It also reduces free radicals and inflammation, both of which can lead to cancer-causing cell mutations.
Many studies have found that curcumin can protect the liver against a variety of toxic compounds, which is important news for those people who are suffering from liver diseases like hepatitis or cirrhosis. In a recent study, researchers reported that curcumin increased the clearance of creatinine and urea, which are signs of improved kidney function. Additionally, curcumin reduced liver damage from toxic chemicals and excess iron.
Another study found that curcumin has the ability to inhibit the activation and spread of the liver cells that play a role in the development of cirrhosis. Japanese doctors have recently used curcumin, drugs, or placebos to treat 89 patients that have ulcerative colitis. These doctors found that a combination of curcumin and conventional medications resulted in the greatest benefits over six months of treatment. Patients in this study took 1,000 mg of curcumin after breakfast and again after dinner.
Inflammation is the underpinning of all chronic degenerative diseases, making curcumin likely to be beneficial for many different conditions. So far, research has identified curcumin's benefits for diabetic retinopathy, lung disorders, and skin problems such as psoriasis. A dose of 3.6 g of curcumin reduced PGE2 levels by two-thirds in only one hour. After consuming curcumin daily for one month, PGE2 levels were 57 percent lower than before supplementation began.
Turmeric has been used as a culinary spice for at least 2,000 years. It was listed in an Assyrian herbal in 600 BC, used by ancient Greeks, and widely recommended in Ayurvedic medicine. Native to India and other regions of South Asia, it may reduce the risk of Alzheimer's disease and help maintain mental function. Curcumin is safe in amounts of 500 to 8,000 mg daily, with most supplements providing 500 mg of curcumin.
Turmeric has been proven safe in larger amounts, but is usually limited by taste as a spice. One should look for a standardized supplement that contains at least 90 percent curcumin. Standardized Turmeric can be found at your local or internet health food store.

--
Buy Turmeric at Vitanet ®, LLC


(http://vitanetonline.com/forums/Index.cfm?CFApp=1&Message_ID=1964)
---
Holy Basil Extract



Date: November 28, 2008 10:04 AM
Author:
Darrell Miller (dm@vitanetonline.com)
Subject: Holy Basil Extract

It has been proposed that holy basil extract can help you cope with stress, and an investigation into the active components of the plant does indicate that there could be a scientific basis behind this use of it. This is in line with most traditional Ayurvedic medicines, whose benefits have been supported by modern scientific evidence.
Holy basil, otherwise known as Tulsi or Tulasi in Sanskrit and Hindi, is correctly Ocimum tenuiflorum, an aromatic member of the Lamiaceae family just as the more common form of basil is (Ocimum basilicum). Holy basil is cultivated for several reasons, the major ones being for its essential oils, for culinary use, religious use and for its medicinal properties. It is grown right across South Asia. Thai holy basil is used in Thai cookery while other forms play an important role within some of the traditions of Hinduism and is found profusively around Hindu temples.
Holy basil extract has been used for thousands of years for its healing and medicinal properties, and is mentioned in the ancient Ayurvedic text, the Charaka Samhita. It is written that it is used to balance a number of bodily processes and believed to be involved in promoting longevity. It is considered to be able to allow the body to adapt to stress and is also used to treat a large number of different medical conditions, from headaches to malaria and heart disease.
Most modern medical studies, however, have been carried out on animals rather than human subjects, so definitive evidence is lacking, and while there is evidence that tulsi extract might be an effective antioxidant and help in the control of blood sugar, there is also compelling evidence that it might be able to counteract the effects of stress. First, let's have a look at the active ingredients of holy basil extract, and how they fit in with the beneficial medical properties claimed.
One of the more important components of tulsi is eugenol, or 1-hydroxy-2-methoxy-4-allylbenzene. Eugenol is a phenylpropanoid, also found in clove oil, and is a Cox-2 inhibitor that is used in medicine as a local anesthetic. Two others are the triterpenes oleanolic and ursolic acids, which possess anti-viral and anti-inflammatory properties. The pentacyclic ursolic acid can inhibit the development of various forms of cancers through the inhibition of the STAT3 pathway that is responsible for several types of human cancer that have poor prognosis.
Also present in holy basil extract is the polyphenol Rosmarinic acid which is a powerful antioxidant that is also present in herbs such as rosemary, oregano and thyme. Rosmarinic acid will also contribute to the anti-inflammatory properties of holy basil, and many of the antibacterial properties it is said to possess could be due to carvacrol, a terpene that damages bacterial cell membranes and inhibits the growth of a number of bacterial strains.
Another component of Tulsi is the sesquiterpene B-caryophyllene, also contained in clove oil, and also possessing anti-inflammatory properties in mice. It is unknown whether or not these properties are transferred to humans, but the evidence of the use of the plant is that they are. Beta-caryophyllene is an FDA approved food additive, and as such, a dietary cannabinoid. Apegenin, also present in tulsi, is a flavanoid and another strong antioxidant and anti-inflammatory.
With all of these ingredients that have proven health benefits, it is little wonder that holy basil is claimed to have the health benefits that it has. But what about its effects on blood sugar that it is said to control? It's probably not a coincidence that many other herbs that contain eugenol, such as cloves, are also claimed to have the same moderating effect on blood sugar levels. Not only that, but since diabetes is an inflammatory condition, it is not surprising that holy basil extract, that is rich in ant-inflammatories, should possess this property.
The main theory is that many of the components of holy basil can help support the beta cell function of the pancreas, and so enhance the secretion of insulin. In one of the few controlled human tests, a group of 40 people with Type 2 diabetes stopped taking their normal medication seven days before the test. They were then given holy basil leaves for an initial period of 5 days. Half were then given 2.5g powder holy basil leaf and the other half a placebo for 4 weeks. The two groups then switched over for 4 weeks - the first being on the placebo, and the second taking the holy basil.
With the first group, the average fasting glucose level dropped by 25.9%, from 234.5 mg/dl to 99.7. After switching to the placebo for 4 weeks it increased to 115.6 mg/dl (15.9% increase). The fasting blood glucose of the second group dropped from an average of 132.4 to 123.2 (6.9%), and then when on the holy basil leaf, dropped further to 97.2 mg/dl (21.1%).
This demonstrates clearly that holy basil leaf reduces blood sugar significantly faster than fasting, and so is beneficial to Type 2 diabetics. Perhaps more such studies should be carried out to confirm these important results, which appear to conform to the theory that the components of the plant should have this type of effect on blood sugar levels.
How about stress? Tulsi is said to particularly useful to people suffering from stress. The human stress response is an inflammatory cascade in which the immune system reacts by attempting to repair the stressed areas. If this response gets out of hand the stress can be exacerbated, and it is important that the stress response is carried put at an appropriate level.
A Cox-2 modulator can prevent the inflammatory cascade by inhibiting the Cox-2 enzyme that causes it. Since eugenol is a Cox-2 inhibitor, it can help to keep the body healthy and prevent the stress reaction. The antioxidant and anti-inflammatory properties of many of the components of holy basil extract can help to prevent the body being stressed by antioxidants and by today's environmental pollution and it also possesses antiviral and antibacterial properties to help reduce illness.
It is also an adaptogen, which enhances your natural response to emotional stress and helps your body functional normally when stressed. Studies have indicated that holy basil extracts can reduce the levels of corticosterone, a hormone responsible for stress, and improve your mood and mental clarity. Longer term effects can include memory improvement and a reduction in the risk of age-related mental conditions.
The active factors involved in the reduction of mental stress, and an increase in mental clarity, are the essential oils that tulsi contains, and their chemical components: particularly eugenol and caryophyllene. Studies have shown these to elevate the spirit and the mood, while the terpene acids, such as ursolic acid and oleanolic acid, can help to improve your body's response to stress.
There are very few doubts of the effect of holy basil extract (or tulsi extract and leaf) in improving mood, mental clarity and reducing the effects of stress, or of its other extensive beneficial medical effects. More studies might be needed to prove them to the medical community, but even now people suffering from diabetes mellitus are benefiting from its moderating effect on blood sugar levels, and once again the application of Ayurvedic medicine is being proved as effective in the modern era as it was in the ancient world.
(http://vitanetonline.com/forums/Index.cfm?CFApp=1&Message_ID=1941)
---
Curcumin, Curcuminoids, and Curamin



Date: April 30, 2008 10:40 AM
Author:
Darrell Miller (dm@vitanetonline.com)
Subject: Curcumin, Curcuminoids, and Curamin

Curcumin, a potent antioxidant and anti-inflammatory, possesses many potentially far-reaching health benefits. After many studies preformed on humans, animals, and in-vitro, it has been found that curcumin may be helpful in rheumatoid arthritis, inflammatory bowel disease, pancreatitis, Alzheimer's disease, heart disease, diabetic retinopathy, and cancer. All of these previously listed diseases share an underlying inflammation, which can be diminished by curcumin.
If you have ever eaten curry or cooked with the spice turmeric, you've consumed curcumin. Curcumin, which consists of several curcuminoids, is the active constituent of turmeric, which is used in curry. Turmeric is biologically related to ginger. Curcumin works as an antioxidant by boosting levels of glutathione S-transferase, which is one of the body's main antioxidants. It also blocks the formation of the prostaglandin E2, which is compound that promotes inflammation within the body. Curcumin also inhibits the activity of nuclear factor kappa beta, which is another substance that is involved in inflammation. Additionally, it reduces the activity of Cox-2 and 5-LOX, which are two more inflammation-promoting enzymes. Lastly, curcumin prevents mutations that can result in DNA, which helps to maintain healthier, younger cells.
Curcumin taken as a supplement can help with any conditions and diseases including rheumatoid arthritis, cancer, liver and kidney protection, ulcerative colitis, and other inflammatory diseases. A study using a curcumin-rich turmeric extract done at the University of Arizona Health Sciences Center in Tucson, treated rheumatoid arthritis in laboratory animals. The results showed that this extract blocked joint inflammation as well as the breakdown of joint cartilage and bone by inhibiting the genes that are involved in inflammation. Curcumin also holds a great amount of promise in preventing cancer and also as an adjunct treatment.
Animal studies have shown that curcumin can protect against colon, intestinal, oral, and skin cancers as its benefits come from several mechanisms. First of all, it blocks the cell-growth cycle in cancer cells, which leads to cell destruction. Additionally, it reduces free radicals by its antioxidant properties, which can lead to cancer-causing cell mutations. Studies have also found that curcumin can protect the liver from a variety of toxic compounds. One recent study left researchers reporting that curcumin increased the clearance of creatinine and urea, which are signs of improved kidney function. It also reduced liver damage from toxic chemicals and excess iron.
Japanese doctors have recently used curcumin to treat patients with ulcerative colitis. A combination of curcumin and conventional medications has led to the best benefits over six months of treatment. Since inflammation is the root of all chronic degenerative diseases, curcumin is likely to be beneficial for many different conditions. So far, research has identified curcumin's benefits for diabetic retinopathy, lung disorders, and skin problems including psoriasis.
Turmeric, which is the source of curcumin, has been used as a culinary spice for the past 2,000 years, was used by ancient Greeks, and is now a widely recommended Ayurvedic medicine. It is native to India and other regions of South Asia. By eating a lot of curry, which is rich in curcumin, you may reduce the risk of Alzheimer's disease and help to maintain mental function. One study proved that people who often ate curry had half the risk of becoming mentally impaired. By eating curry on occasion, the risk of mental decline can be reduced by a little more than a third. Curcumin can be safely taken in amounts from 500 to 8,000 mg daily. Look for a standardized supplement containing at least 90 percent curcumin.
(http://vitanetonline.com/forums/Index.cfm?CFApp=1&Message_ID=1777)
---
Boost Skin And Joint Health With Natural Supplements



Date: January 19, 2008 10:37 AM
Author:
Darrell Miller (dm@vitanetonline.com)
Subject: Boost Skin And Joint Health With Natural Supplements

A lot of health conscious adults are now attempting to keep a youthful appearance for as long as possible by exercising, taking growth hormone enhances, and using expensive cosmetics. However, studies have proven that the major signs of aging in the skin, joints, and eyes occur due to a progressive collagen and hyaluronic acid degradation in our tissues. Researchers believe that supplementation of these key nutrients can actually reverse sings of aging.
Normal functioning of the skin requires that there be normal physiological substances in and around the skin cells. Of the many substances that are required for normal functioning, collagen is one of the most important. Collagen provides structural support to skin, which helps to maintain skin tone, subtleness and elasticity. All of these give the skin its amazing beauty. Without enough collagen, our body would actually lose any connective properties and its ability to hold together, causing the sagging and wrinkles that are associated with age.
Hyaluronic acid is also a vital component of the skin's structure. HA is a big part of the space between living cells and is also present in both the dermis and epidermis, where it allows skin to retain moisture and acts as a lubricant between the collagen matrix of the skin. Younger looking skin typically has higher levels of HA, but it has been observed that hyaluronic acid content declines as we age, most dramatically after the age of 50. Most people after the age of 40 have already lost a lot of HA and may require supplementation. High concentrations of hyaluronic acid and chondroitin sulfate are able to reach the corium layers of the epidermis and provide cellar level nourishment to the skin. This then reveals a more vibrant and younger looking complexion.
Doctors believe that osteoarthritis affects more than 20 million Americans, with that number reaching 40 million by the year 2020. Some doctors believe we're headed for an epidemic of degenerative joint disease. Osteoarthritis is a degenerative joint condition marked by the erosion of the cartilage at the ends of the bones. Cartilage is the shock absorber of the joint, with regular wear and tear on the joints eventually softening, fraying, and thinning the substance. Other things that can cause cartilage degradation and osteoarthritis have recently been identified by scientists, including: weak quadriceps muscles, eroding cartilage, and changes in bone structure. Certain genes also play a role in predetermining cartilage status, and left untreated and unchecked, this can become extremely debilitating.
Since normal joint function requires healthy cartilage and bones, one of the most important substances required for the normal functioning of joints is collagen. As we age, it has been observed that there is a decrease in the production and concentration of collagen in the joints. The lack of this vital structure leads to joint pain and inflammation. Common treatments today include the prolonged use of painkillers and anti-inflammatory drugs, steroids, NSAIDs and Cox-2 inhibitors which temporarily relieve pain and cover up the symptoms while the disease moves further. More often, these treatments worsen the condition instead of helping it due to their harmful side effects. A natural supplement containing Collagen II can not only halt the progression of arthritis but can also improve the condition and provide relief to sufferers.


--
Boost Health at Vitanet&reg, LLC


(http://vitanetonline.com/forums/Index.cfm?CFApp=1&Message_ID=1698)
---
Natural Vitamin and Herbal Alternatives For Joint Health



Date: October 18, 2007 03:58 PM
Author:
Darrell Miller (dm@vitanetonline.com)
Subject: Natural Vitamin and Herbal Alternatives For Joint Health

Joint tissue breaks down and arthritis sets in for a number of reasons, and there are several natural alternatives for joint health that can be use to prevent this and to treat affected joints.
Thyroid problems can slow down the production of adrenal hormones that are responsible for the production of cortisone and cosrtisol. These are anti-inflammatories, that when unavailable or in low supply can result in joint inflammation. If you suffer joint pain in the mornings that tends to improve as the day goes on, then it is likely that is the cause since adrenal activity can improve as the day progresses.
One of the main reasons for joint tissue breakdown is osteoarthritis whereby the cartilage wears down until it fails to provide the necessary protection against impact between the bones in a joint, or against the friction generated when two bones rub together. Injuries to joints can have the same effect, whereby an injury to a hip or knee can appear to clear up and then later the cartilage wears out sooner than expected. This can take several months or many years, depending on the severity and nature of the injury concerned.
Continual wear and tear can also cause joint tissue to break down. Athletes and other sportspersons often suffer twenty years or more after retirement from their sport due to the gradual wearing down of cartilage while they were active. Once they stop, this continues to a lesser extent until the cartilage is eventually worn away sufficiently for it to stop protecting the joint.
Problems with the auto-immune system can lead to rheumatoid arthritis and inflammation of the joints. This weakens them and can eventually completely destroy the tissue. In such cases the tissues in the joint tend to swell and become extremely painful. Gout can also damage joints, especially in the big toe. This is caused through a built up of needle sharp uric acid crystals. Another cause is a deficiency in sodium and potassium in the diet that are needed to help maintain calcium in solution. When these metals are in deficiency due, for example, to an adrenal problem or some other reason, calcium can deposit right in the joints, causing undue pain.
Calcium and vitamin D deficiencies are commonly associated with arthritis sufferers, and protein deficiencies are also believed to be a contributing factor of rheumatoid arthritis, and it is also true that degenerative arthritis can accompany rheumatoid arthritis. This occurs in almost 40% of cases, and diet and nutrition are now being recognized as a major cause of both types. Deficiencies in folic acid or its natural form of folate, vitamin E, zinc and selenium have all been associated with degeneration of joint tissue, so it makes sense that a supplement of these substances can help to avoid these conditions.
Standard medical treatment, however, is for the relief of pain and reduction of inflammation through the prescribing of non-steroidal anti-inflammatory drugs (NSAIDs). Typical NSAIDs are aspirin, ibuprofen and naproxen. Although it relieves pain, paracetamol is not an anti-iflammatory. An alternative to blocking the inflammatory reponse is to help to regenerate the damaged joint tissue.
However, reducing the inflammatory response to tissue damage does not address the underlying problem, but masks it. Not only that, but there are side effects associated with the use of NSAIDs. Excessive doses can create serious gastrointestinal problems, such as bleeding, ulcer perforation and even death is possible in severe cases. Anti-inflammatories cause gastric problems in up to 20% of cases
The newer Cox-2 inhibitors act on the enzyme that causes the inflammation within the joint, and while these can be very effective, they are still masking the underlying problem. Incidentally, the Cox-2 inhibitors should not be used with NSAIDs, and both increase the possibility of a myocardial infarction or heart attack. Also, if you are taking aspirin to reduce the risk of heart problems, you should be careful not to use other NSAIDs since they can interfere with the effects of the aspirin.
More effective in the long run is to treat the conditions with substances that deal with the cause of the problem. Vitamin C, for example, improves the lubrication effect of the synovial fluid in the joints, and vitamin E is a strong antioxidant that can help to repair damaged tissue and improve the circulation within the joints. Joints have very low blood circulation levels, which is a problem when trying to direct drugs to the joint tissues. Vitamin C is also good for improving the integrity of connective tissue. Zinc, manganese and copper are also instrumental in developing strong connective tissue and helping to repair the damage done to the joints.
Horsetail is a commonly used herbal remedy that can be taken as a tea, tincture or in capsules. It is the richest natural herbal source of silicon, which is used by the body to form connective tissue and collagen. Damaged connective tissue is rapidly repaired by horsetail, and its strength and elasticity significantly improved. It is commonly used in the treatment of arthritis and osteoporosis.
Cat's Claw is used for its beneficial effect on the immune system, and frequently used successfully to treat osteoarthritis and rheumatoid arthritis. However, this treatment is used more to help reduce the inflammatory effects of the condition than to effect a long lasting cure. Gotu Kola, also called Indian pennywort, is traditionally used for treating arthritis. The fresh leaves are effective in reducing the inflammation and pain, and help to improve the quality of life of arthritis sufferers. In Australia, it is referred to as 'the arthritis herb' and two leaves a day are said to be effective.
Another popular remedy is MSM (methylsulfonylmethane), although it is claimed to provide pain relief rather than a cure. Amino acids also seem to help, and L-cysteine helps promote collagen and connective tissue. It appears to work best when taken in combination with vitamin E and selenium that are powerful antioxidants. L-arginine has a similar effect in the reconstruction of joint tissue, again helping to repair damaged connective tissues.
There are therefore two approaches to treating both rheumatoid and osteoarthritis, one providing pain relief and reducing inflammation, and the other repairing the damage done to the joint tissues. Vitamins, minerals, trace minerals and herbal remedies are used in both, though it is better to use a combination that provides pain relief and also helps to regenerate strong connective tissues in the joints.
When using combinations of remedies it is important that possible interactions are understood, and you should always seek the advice of your physician when using non-prescription remedies of any kind.


--
Buy Vitamins And Herbs at Vitanet, LLC &reg


(http://vitanetonline.com/forums/Index.cfm?CFApp=1&Message_ID=1597)
---
Do you experience muscle pain and inflammation?



Date: April 25, 2007 03:30 PM
Author:
Darrell Miller (dm@vitanetonline.com)
Subject: Do you experience muscle pain and inflammation?

FlexAgility MAX
Everyone experiences muscle pain and inflammation due to overuse and exertion. We've all had those softball games, weekend camping trips or chore-intensive days when our body lets us know we've overdone it.
So, what can you do about it? Well, fortunately, there is a proprietary formula with clinically studied ingredients that provides a natural solution: FlexAgility MAX.
FlexAgility MAX is designed to reduce pain and inflammation due to overuse. Its clinically studied ingredients have been shown to help balance the body's own inflammatory response. Let's take a look at FlexAgility MAX and answer a few questions you may have about it.
Q. What is inflammation? Why does it happen?
A. Inflammation is actually an essential part of your body's natural healing process. When some form of physical stress affects the body, the immune system responds by supplying defensive compounds to the stressed site. This is what causes the fluid build-up, pain and redness we typically associate with inflammation. And until the situation is resolved those symptoms will stick around. So, why is that good? Because without these signals – pain and inflammation – we'd probably do even more damage. In a sense, pain and inflammation are very effective stop signs.
The problem is, if our bodies are continuously bombarded by factors that trigger inflammation, these defenders (and their symptoms) are always around. This can mean unnecessary pain and inflammation following overuse and exertion.
Q. What does FlexAgility MAX have to do with inflammation?
A. FlexAgility MAX provides triple-action activity against occasional pain and inflammation, with powerful antioxidant free-radical scavengers, the enzyme bromelain, and a natural Cox-2 inhibitor.
Q. So what is Cox-2 and why should I inhibit it?
A. We've all been hearing a lot in the news about Cox-2 inhibition and may have wondered about its connection to pain and inflammation. Let's take a look:
Cyclooxygenase is an enzyme that comes in two main types, abbreviated for convenience: COX-1 and Cox-2. The COX enzymes regulate compounds involved with inflammation, including prostaglandins. COX-1 is found throughout the body, and maintains the integrity of the stomach lining, circulation and kidneys.
Cox-2 on the other hand, cruises along the central nervous system – it's much more attuned to our brain's sense of "what hurts." Primarily activated by inflammatory stress, Cox-2 generates prostaglandins – the hormone-like defensive compounds that cause the responses we associate with pain and inflammation due to overuse.
You can understand why so much research has focused on Cox-2 inhibition. Decreasing its activity means short-circuiting the "inflammation cascade" that follows occasional overuse.
Because COX-1 is associated with a healthy stomach lining, it is not an enzyme you want to inhibit. Unfortunately, many products don't know the difference between COX-1 and Cox-2 – filing both with one blast.
Fortunately, there are ingredients in FlexAgility MAX that can tell them apart. One of them is IsoOxygene.
IsoOxygene is a patented hops extract shown in scientific studies to significantly inhibit Cox-2, while leaving COX-1 alone. And, it is a 20 times more potent Cox-2 inhibitor than other tested popular botanic products, including curcumin and grape seed.
Q. How do antioxidants support the body during times of inflammation due to overuse?
A. Overall, the body ahs a pretty darn good repair system. However, oxidative stress due to free radical damage can take its toll, especially during times of occasional physical stress. Free radicals and reactive oxygen species can damage cells, because they are hungry, unstable molecules in search of electrons. To find them, they attack other cells. These pillaged cells then become free radicals themselves, setting off a chain reaction of oxidative stress.
Free radicals are formed during the body's normal functions, and can have benefits, such as neutralizing viruses and bacteria. However, in doing do, they erode the body's own antioxidant defenses, too. And, free radicals typically become very active during times of inflammation due to overuse or other stressors.
The good news is that the herbal and antioxidant elements in FlexAgility MAX help support the body's own natural anti-inflammatory defenses.
Take vitamin C, for instance. This extremely well-known antioxidant has been scientifically studied for its beneficial effects on muscle, collagen and connective tissue health. Collagen and connective tissue is what helps hold us together – literally.
And famous antioxidant, green tea, has been well-studied for the benefits of a polyphenol called epigallocatechin-3-gallate, or simply EGCG. In scientific and clinical studies, EGCG from green tea works as an overall antioxidant, scavenging free radicals, and supporting healthy collagen. In fact, one study showed that green tea polyphenols supported collagen health by 50% versus only 16% in controls.
The green tea extract in FlexAgility MAX is especially focused on these beneficial polyphenols. It's standardized to contain 70% polyphenols – half from EGCG. The green tea acts in concert with elderberry and ginger in the formula to help prevent oxidative stress to the body due to occasional overuse.
Anthocyanins are natural antioxidants found in berries and vegetables. Black elderberry extract, one of the herbal ingredients in FlexAgility MAX, was shown in scientific studies to be more bioavailable – that is, more readily used by the body – than the natural bioflavonoids of other plants. Again, antioxidants help keep the body in optimum health- especially during times of physical stress.
Ginger, used for centuries in Ayurvedic medicine, provides strong, natural antioxidant activity. In fact, a recent scientific study found more than 50 separate antioxidants in ginger root.
Of course, there are many components of plants that show strong antioxidant properties. A scientific study comparing flavonoid antioxidant activity and inflammation have shown that rutin was the most effective in reducing the inflammation cascade.
Boswellia serrata is a tree found growing in the dry, hilly regions of India. Extracts of boswellia have been used in Ayurvedic practice for centuries. Boswellia also has antioxidant properties that help reduce free radical damage.
Another antioxidant ingredient in FlexAgility MAX, N-acetylcysteine (NAC), even helps the body produce more of its own antioxidants, cysteine and glutathione. In a double-blind, placebo-controlled clinical study, N-acetylcysteine inhibited occasional pain and inflammation due to overuse and attenuated fatigue by 26% compared to controls!
N-acetylcysteine has also been shown in scientific tests to act as an antioxidant, supporting healthy collagen and synovial fluid.
The last ingredient, bromelain, provides the enzymatic pathway used by FlexAgility MAX. Bromelain is a proteolytic enzyme derived from pineapple. Clinical and scientific studies showed benefits from bromelain in reducing pain and inflammation from occasional overuse.
So, there you have it- the triple action of FlexAgility MAX: Cox-2 inhibition (and COX-1 sparing), antioxidant benefits, and enzyme support.
Q. Is there another product you'd recommend that I use with FlexAgility MAX?
A. One other product I recommend without hesitation is GS-500, a glucosamine sulfate supplement that has been shown to help build and support cartilage. The body's connective tissue and cartilage include a natural compound called glucosamine. Supplemental glucosamine sulfate is up to 98% absorbable, so more glucosamine reaches the target structures. It has been clinically studied on its effect in building cartilage.
About Enzymatic Therapy:
Like Chris, Enzymatic Therapy is a trailblazer. Since our founding in 1981, we've been leading the industry with innovative natural products. After all, in 1993, Enzymatic Therapy introduced glucosamine sulfate, shown to help build and support cartilage, to the United States. Our product, GS-500, is up to 98% absorbable, so more glucosamine reaches the target structures.
In the intervening years, Enzymatic Therapy has been at the frontline of innovation and invention. Many revolutionary precuts, including Saventaro, Cell Forte, Heartburn Free, Petadolex Patented Brain Support, Whole Body Cleanse, Earth's Promise, Hot Plants for Him and Hot Plants for Her have been introduced by Enzymatic Therapy.
One of the newest products, (and the reason you're reading this) is FlexAgility MAX. FlexAgility MAX works with the body's own natural anti-inflammatory pathways to relieve pain and reduce inflammation due to occasional overuse. Our proprietary FlexBend of ingredients, combined with antioxidants and the proteolytic enzyme, bromelain, is unique among natural products.


--
Improve Flexability with Vitamins at Vitanet


(http://vitanetonline.com/forums/Index.cfm?CFApp=1&Message_ID=1529)
---
Safe Solutions for Chronic Pain



Date: March 30, 2007 12:09 PM
Author:
Darrell Miller (dm@vitanetonline.com)
Subject: Safe Solutions for Chronic Pain

Safe Solutions for Chronic Pain
One of the biggest challenged in healthcare today is the problem of pain. There are simply too many people living each and every day with ongoing, unremitting chronic pain. And there are far too many healthcare providers who – for a variety of reasons – are failing to adequately address this serious problem.
Recently, 368 doctors who routinely care for patients with chronic pain agreed to take part in a unique study. The doctors were surveyed about the pain medicines hey prescribe, what kind of treatment goals they hope to achieve, and how they felt about their ability to help their patients. They were also presented with four chronic pain vignettes or mock case studies and asked to select the best treatment for each scenario from multiple choice answers.
Sadly, many doctors chose the worst treatment options in the case studies. The medications they reported using in their practices did not reflect current pain treatment standards. They tended to set low treatment goals 0 instead of aiming for a least a 75% reduction of pain for their patients, they settled for 10% to 20% reductions. And many of the doctors admitted they lacked confidence in their ability to relieve their patients' pain and suffering.
Adding to the challenge are the almost daily news announcements about dangerous side effects in certain pain medications. Synthetic prescription Cox-2 inhibitors, once hailed as the safest of drugs, have been linked to heart attacks, strokes, blood clots, and intestinal bleeding. The over-the counter (OTC) drugs aspirin and ibuprofen kill over 16,000 people each year. And acetaminophen, the most widely used pain reducer in the United States is the leading cause of drug-induced liver failure.
As a doctor specializing in chronic pain disorders, I know that optimal pain management can be a real challenge. However, I also know:
-You do not have to live in chronic pain.
-Your chronic pain, no matter what the cause, can be reduced, and usually
eliminated.
-Chronic pain can be relived both effectively and safely with powerful all-natural
compounds.
Q. What is chronic pain?
A. Sudden, or acute, pain occurs when pain signals immediately fire in your nervous system alerting you to an injury, like a broken ankle, or an illness, such as appendicitis. Once the injury heals or the illness is cured, the transmission of pain signals stop.
Ongoing – or chronic pain – is much different. Chronic pain persists. Pain signals keep firing in the nervous system for weeks, months, even years. There may have been an initial injury, such as sprained back muscles, or an initial illness, such as a serious infection. There might be an ongoing cause of pain, such as arthritis, cancer, or fibromyalgia. Chronic pain also occurs without any past injury or evidence of body damage.
The most common kinds of chronic pain are headache, low back pain, cancer pain, arthritis pain, and neurogenic pain (pain resulting from damage to nerves or to the nervous system itself). While chronic pain differs in its origin and where it occurs, it is generally your body's way of saying that something urgently needs attention, and will not o away unless its underlying causes are addressed.
These causes can usually be determined if you remember the acronym "SHIN". This stands for Sleep, Hormonal deficiencies, Infections/Inflammation/Impingement, and Nutritional deficiencies. When these are treated, pain often resolves.
Q. Why is it so hard to effectively reduce chronic pain?
A. Unfortunately, many physicians' entire education in pain management consists of "giving nonsteroidal anti-inflammatory drugs or NSAIDs (pronounced en-sayds), Cox-2 inhibitors, or acetaminophen and considering narcotics if the patient has cancer.
Some NSAIDs, like aspirin and ibuprofen, are available over-the-counter, while others, like the synthetic Cox-2 inhibitors are only available with a doctor's prescription. These mediations are usually inadequate and often toxic when used for chronic pain. And they do not address the problem(s) that the pain is trying to alert you to.
Q. What exactly are Cox-2 inhibitors?
A. Cox-2 inhibitors do pretty much what their name implies – they inhibit a natural enzyme in our body called the clclooxygenase-2, or Cox-2, enzyme. There are two COX enzymes – COX-1 and Cox-2 and both complete several actions in our bodies. One very important action that both COX-1 and Cox-2 enzymes share is the speeding up of our body's production of prostaglandins. These hormone-like substances are made by the cells of the body and have several important functions.
Some of the most powerful prostaglandins cause inflammation, pain, and fever when we are sick or injured. Prostaglandins also protect the lining of the stomach from the damaging effects of acid. Other prostaglandins make sure our platelets (important blood cells) make blood clots when needed. Still others help our kidneys get rid of unwanted salt and water. And researchers have just recently recognized the importance of still another prostaglandin that protects our heart and blood vessels.
The NSAIDs reduce pain by reducing prostaglandin production by blocking or inhibiting the COX enzymes. In theory – less prostaglandins, less pain and welling seems reasonable. But if you really stop and think about it, it's pretty easy to understand why this method of pain relief might result in significant consequences.
Pain and inflammation are often needed for healing. And just as needed is the protection of our stomach lining, blood clotting ability, assisting kidney function, and keeping our blood vessels healthy. And scientists are beginning to understand if you interfere with one natural response, you may be disrupting the body's ability to prevent extremes and imbalances.
That's why using aspirin and ibuprofen can result in stomach ulcers, kidney problems, and internal bleeding. And that's why using synthetic Cox-2 inhibitors can result in high blood pressure, blood clots, heart attacks, and strokes.
Q. Why are we just now learning about the dangers of Cox-2 inhibitors and other NSAIDs?
A. That's a good question!
Many people over the age of 65 have chronic pain conditions and are frequent users of OTC and prescription NSAIDs. This age group also experiences heart disease and Alzheimer's disease in greater numbers. So, if a 70 year old woman who's been using Celebrex for the past two years for arthritis in her knees suddenly has a heart attack one morning, it would not be entirely unexpected.
For the past five or six years, researchers have been studying the possibility that NSAIDs may prevent certain cancers, Alzheimer's disease, and other health problems. The ongoing, close scrutiny of large group of people taking these medications by scientists who were conducting these studies has resulted in the discovery of these dangers.
Q. What kind of natural compounds relieve chronic pain?
A. There are many – glucosamine, Omega-3 fatty acids, the B vitamins – the list goes on and on. Instead of disrupting normal bodily responses, these natural compounds work in harmony with our body to eliminate chronic pain. Three very powerful and very effective all natural plant compound pain and inflammation relievers are Sweet Cherry, Boswellia serrata, and White Willow Bark.
For many years there have been anecdotal or personal reports that claimed eating Sweet Cherries, specifically Prunus avium, wipes out back pain, arthritis, and gout. While anecdotal reports generally don't account for much in the world of science, he sheer numbers of testimonials proclaiming the Sweet Cherry's amazing ability to reduce pain made researchers sit up and take notice.
When Sweet Cherries were examined in the lab, it was easy for scientists to understand how this natural fruit is able to relieve pain. It seems Sweet Cherry's bright red color is the key. Like many deeply colored fruits, Sweet Cherries are full of flavonoids called anthocyanins and proanthocyanidins.
These powerful plant compounds scavenge and destroy altered oxygen compounds called free radicals. Many degenerative, chronic diseases have been associated with the tissue damage caused by free radicals, including arthritis, heart disease, peripheral artery disease, and cancer. Cherry fruit extract is a natural anti-inflammatory compound, making it an excellent treatment for arthritis, fibromyalgia, and other chronic pain and inflammation diseases.
A pain relieving plant compound that comes from the bark of a tree, Boswellia serrata has been used by Indian healers for hundreds of years to reduce painful inflammation. When 20th century researchers looked at extracts of Boswellia Gum Resin in the laboratory they discovered the presence of powerful plant compounds, called boswellic acids.
Researchers found Boswellic Acids reduce inflammation in several ways. They open constricted blood vessels, improving blood flow to joints. They balance levels of leukotrienes – specific chemicals in the body that cause inflammation. And Boswellic Acids block two inflammatory chemicals that increase in asthma and inflammation of the colon. In addition to being helpful in treating these 2 illnesses, Boswellia has also been clinically studied and found to be quite effective in osteoarthritis and rheumatoid arthritis without any evidence of ulcers or stomach irritation.
Another bark extract, White Willow Bark is one of the oldest and most effective pain relievers. For over 2,000 years extracts from the bark of the White Willow tree have been used to ease aches and pains and reduce fevers. It is the original source of aspirin, but when used as the entire plant medicine, White Willow Bark is much safer than aspirin and quite effective.
White Willow Bark's active ingredient is salicin and the combination of other compounds in the bark significantly enhances its pain killing power. In two large clinical trials of patients with chronic low back pain. White Willow Bark was found to be not only safer and much more effective than standard prescription therapies, it was also 40 percent more cost effective.
Salicylic acid from White Willow Bark lowers the body's levels of prostaglandins, easing both acute and chronic pain. White Willow Bark reduces the pain and swelling of arthritis, headache, back and neck pain, muscle aches, and menstrual cramps. But, unlike aspirin, it doesn't cause stomach bleeding or other known adverse effects.
Q. Do Sweet Cherry, Boswellic Acids, and White Willow Bark work on many kinds of chronic pain?
A. They do indeed. Because they reduce both pain and inflammation by a broad combination of actions, these natural extracts have been proven to be excellent against arthritis, back pain, and pain from inflammatory intestinal diseases (Crohn's disease and ulcerative colitis), and would be expected to be helpful in most kinds of pain.
Sweet Cherry, Boswellic Acids, and White Willow Bark relieve inflammation without causing stomach irritation, stomach ulcers, high blood pressure, blood clots, heart attacks, or strokes. That's because these natural pain killers don't disrupt the balance of enzymes or interfere with the body's ability to prevent extremes and imbalances.
However, as with any pain therapy, Sweet Cherry, Boswellic Acids, and White Willow Bark work best when they are used as part of a comprehensive treatment plan to relieve the most common underlying causes of chronic pain or SHIN.
In addition, although these excellent natural remedies can often offer quick pain relief, natural remedies for severe chronic pains work best when they are given at maximum allowed doses and given 6 weeks to show their full effectiveness in combination with treating the pain's underlying causes. The best chronic pain relief results when doctors and patients work together to meet the goals of treatment.
Some important last notes: Many causes of chronic pain are serious and life threatening. Everyone who is living with chronic pain must consult their doctor or other healthcare practitioner to determine the reason for their ongoing discomfort. In other words – make sure you know why you are having chronic pain and what's causing the pain you want to relieve.
There are some types of chronic pain that only respond to opioids, or narcotic pain relievers. Morphine sulfate is an excellent pain medication and is used to relieve surgical pain, the pain of heart attacks, and pain from serious injuries. Morphine is also the very best drug for chronic cancer pain and non-malignant chronic pain. While many people fear opioids, these powerful pain killers can dramatically improve quality of life. If you are suffering with chronic cancer pain and you are hesitant to use morphine or another opioid, I urge you to discuss your concerns with your doctor other healthcare provider. No one with cancer should live with untreated or under-treated pain.
Conclusion
Even chronic pain can often be eliminated when SHIN is in combination with powerfully effective natural pain relievers. But, because some people may need to take pain relievers the rest of their lives, the medications they use must be safe as well as effective. The very safest come from natural plant compounds that have been studied for their ability to relieve chronic pain. You can become pain free and Sweet Cherries, Boswellic Acids, and White Willow Bark can help.


--
Let Vitanet Help Relieve Chronic Pain with Natural Supplements


(http://vitanetonline.com/forums/Index.cfm?CFApp=1&Message_ID=1503)
---
Glucosamine Sulfate and Chondroitin Sulfate



Date: March 28, 2007 11:10 AM
Author:
Darrell Miller (dm@vitanetonline.com)
Subject: Glucosamine Sulfate and Chondroitin Sulfate

Glucosamine Sulfate and Chondroitin Sulfate
Osteoarthritis is the most prevalent form of arthritis in the U.S., according to the Arthritis Foundation. One-third of all American adults have X-ray evidence of osteoarthritis of the hand, foot, knee, or hip. Osteoarthritis is responsible for more than 7 million physician visits per year and is second only to cardiovascular disease as the cause of chronic disability in adults. As Baby Boomers age, the number of people suffering from osteoarthritis is expected to rapidly increase in the next 10 years.
While osteoarthritis research ahs led to the development of promising new prescription and over-the-counter medications aimed at reducing pain, none has created the excitement of glucosamine sulfate (GS), which actually addresses the underlying joint destruction.
Q. What is osteoarthritis?
A. Osteoarthritis is a complex, metabolic disorder of the cartilage and bones of certain joints. However, to fully understand how osteoarthritis develops, we need to understand how joints work.
A joint is formed when two or more bones are brought together and held in place by muscles and tendons. Some joints have very little range of movement, such as the joints of the ribs, while others have much more range of movement. Hips, knees, elbows, writs, and thumbs are termed synovial joints, and have the greatest range of movement and mobility of human joints. To allow such mobility, synovial joints have a unique structure.
The bones that form synovial joints are covered with cartilage. Tough fibrous tissue encloses the area between the bone ends and is called the joint capsule. The joint cavity within the capsule is lined with an inner membrane, called synovial membrane. The membrane secretes synovial fluid, a thick, slippery fluid that fills the small space around and between the two bones. This fluid contains many substances that lubricate the joint and ease movement.
The cartilage of synovial joints serves two very important functions. First, it provides a remarkably smooth weight-bearing surface; synovial joints move easily. Secondly, synovial cartilage serves as a shock absorber, providing a soft, flexible foundation. Healthy cartilage absorbs the force of the energy, transmits the load to the bone, and distributes the mechanical stress created by joint movement.
Synovial joints function under almost continual mechanical stress. A joint's ability to withstand or resist this stress is a reflection of its health. When the mechanical stress is too great or the joint's ability to resist this stress is compromised, physical changes occur in the cartilage covering the bones.
Cartilage is a tough, elastic tissue, comprised mostly of water, collagen, and complex proteins called proteoglycans. In osteoarthritis, the cartilage starts to weaken, becomes frayed, and eventually breaks down. This exposes the bones of the joint, which then rub together. A gritty feeling and grinding sound may occur when an osteoarthritic joint is bent and flexed. As osteoarthritis progresses, bits of bone and cartilage often break off and float inside the joint space. The bones may enlarge, causing the joint to lose its normal shape. Tiny bone spurs may grow on the joints' sides and edges. These physical changes in the diseased joint are responsible for progressive damage and continual pain.
People with osteoarthritis most frequently describe their pain as deep and aching. The pain not only is felt in the affected joint but may also be present in the surrounding and supporting muscles. Joint inflammation also may occur, increasing the already considerable discomfort. Joint stiffness is another unfortunate component of osteoarthritis. Exercising the joint most often results in increased pain; however, stiffness tends to follow periods of inactivity. Humid weather often makes all osteoarthritis symptoms worse. As the disease progresses, the pain may occur even when the joint is at rest, creating sleepless nights and miserable days.
Q. What causes osteoarthritis?
A. Osteoarthritis' exact cause remains unknown. Researchers know aging doesn't appear to cause osteoarthritis. Cartilage in people with the disease show many destructive changes not seen in older persons without the disease. However, certain conditions do seem to trigger osteoarthritis or make it worse.
Some families seem to have a lot of osteoarthritis, pointing to a genetic factor. This is most commonly seen in people who have osteoarthritis of the hands. Repeated trauma can contribute to osteoarthritis, too. Athletes, extremely active people, and individuals who have physically demanding jobs often develop the disease. Persons who have certain bone disorders are more prone to osteoarthritis due to the continuous, uneven stress in their hips and knees.
Obesity also is a risk factor for the disease. In overweight women, osteoarthritis of the knee is fairly common. Excess pounds also may have a direct metabolic effect on cartilage beyond the effects of increased joint stress. Obese people also often have m ore dense bones. Research has shown dense bones may provide less shock-absorbing function than thinner bones, allowing more direct trauma to the cartilage.
Q. Can osteoarthritis be prevented?
A. While there is currently no sure way to prevent osteoarthritis or slow its progression, some lifestyle changes may reduce or delay symptoms. The Arthritis Foundation states that maintaining a healthy weight, losing weight if needed, and regular exercise are effective osteoarthritis prevention measures.
Optimal calcium intake in younger years is vital to ensure a healthy aging skeletal system. Vitamins A, C, D, and E have been studied for their role in osteoarthritis prevention. These vitamins also have shown benefit in individuals who have osteoarthritis.
Q. What treatments are available for osteoarthritis?
A. The goal of treatment is to reduce or relieve pain, maintain or improve movement, and minimize any potential permanent disability. Typically, non-steroidal anti-inflammatory drugs or NSAIDs (pronounced "n-sayds") such as aspirin and ibuprofen are used for pain and inflammation relief. These medications are effective in treating only the pain of osteoarthritis.
These medications have many side effects, some of which are serious. NSAID-induced gastrointestinal complications cause more than 100,000 hospitalizations and nearly 16,500 deaths annually in the U.S. Aspirin can cause an extremely annoying and continual ringing in the ears. NSAIDs frequently cause damage to the stomach lining, which can produce uncomfortable heartburn and abdominal pain. Continued NSAID use may lead to the development of stomach ulcers. NSAID-related ulcers can perforate the stomach lining and cause life-threatening bleeding. Most NSAIDs also interfere with blood clotting and may cause kidney damage. When older persons take NSAIDs, dizziness, drowsiness, memory loss, and decreased attention span may occur.
Acetaminophen (Tylenol and similar medications) is similar to aspirin and other NSAIDs in its pain-relief abilities. However, acetaminophen doesn't reduce inflammation. And while acetaminophen doesn't have the same side effects of aspirin and other NSAIDs, if large doses are taken, liver damage can occur.
Newer medications called Cox-2 inhibitors provide both pain relief and reduce inflammation without the many side effects of acetaminophen, aspirin, and other NSAIDs. More recent research has indicated that, in certain situations. COX02 inhibitors also can cause stomach lining damage and bleeding. While aspirin, NSAIDs, and Cox-2 inhibitors may reduce osteoarthritis pain, they do nothing to stop or slow down cartilage deterioration. In other words, these medications have no effect on the disease itself.
That is why many believe glucosamine sulfate (GS) and chondroitin sulfate (CS) are preferable to pain relievers and anti-inflammatory medications in osteoarthritis treatment: they actually improve synovial joint health. And they do this without potentially life-threatening side effects.
Q. How do GS and CS work?
A. GS improves the health of joints affected by osteoarthritis. This supplement is so effective that even physicians who mostly rely on conventional medications routinely recommend it to their patients with osteoarthritis. In fact, GS is so good at treating osteoarthritis, many physicians use it for their own osteoarthritis joints.
There is even more good news. When glucosamine sulfate is combined with low-molecular weight CS, even greater benefits can be achieved. GS and CS are naturally occurring compounds found in human joints. The right GS/CS combination actually reverses damage in joints affected by osteoarthritis, in turn significantly reducing pain and stiffness.
Glucosamine occurs naturally in the body and is found in synovial fluid. Glucosamine is a basic building block for proteoglycans, is a basic building block for proteoglycans, one of the important compounds of synovial cartilage. It also is required for the formation of lubricants and protective agents for the joints.
In Europe, GS and CS have been used to treat osteoarthritis for more than 10 years. While persons with arthritis felt much better when they took GS and CS, no one really knew how these compounds worked. When European and American researchers first started to study glucosamine, they discovered GS can reduce synovial joint inflammation. This explains why people felt better after taking it.
Q. What has additional study of GS and CS revealed?
A. As the scientific study of GS progressed, researchers determined it can stimulate the growth of cartilage cells, inhibit proteoglycans breakdown, and rebuild cartilage damaged from osteoarthritis. In other words, GS does not simply make persons with osteoarthritis feel better; GS actually makes persons with osteoarthritis get better.
GS is the form of glucosamine used in research. It's the sulfate salt of glucosamine and breaks down into glucosamine and sulfate ions in the body. The sulfate part of GS plays an important role in proteoglycans synthesis.
CS also provides cartilage strength and resilience. CS is an important component of the cartilage proteoglycans of synovial joints. Because CS helps the production of proteoglycans, researchers believe CS works in a similar nature to GS.
Q. Couldn't GS and CS be taken on their own? Is there any benefit in taking them together?
A. Research has discovered GS and CS act synergistically (work well together) in improving joint health. Several studies have investigated this action and it's recommended that GS and CD be taken together. However, there may be times when your healthcare practitioner may recommend using one or the other, but not both GS and CS together. Please follow their recommendations to obtain the best results for your own unique health concerns. Low-molecular weight chondroitin sulfate (CS) is the preferred CS form, and the form that has shown the most promise in studies.
Q. Why is it important to take low-molecular weight CS?
A. When CS was first studied, it was given to six healthy volunteers, six patients with rheumatoid arthritis, and six patients with osteoarthritis. Researchers then measured the levels of CS in all study subjects. They found no evidence of CS in any of the subjects. This single study led many physicians and scientists to believe CS can't be absorbed, and was not an effective natural treatment.
However, several other studies in healthy volunteers have reported CS can be absorbed. The distinct difference for these findings is thought to be associated with the types of CS used in the studies. Some forms are much more absorbable that others. This was demonstrated in a recent study using CS with lower molecular weight. A higher absorption is observed for low-molecular weight CS.
This means CS products with a low molecular weight may be better absorbed, allowing the CS to get into the bloodstream and the synovial fluid of joints where it's needed.
Q. Are there other supplements that can help osteoarthritis?
A. Several vitamins, minerals, enzymes, and natural supplements have benefits for individuals with osteoarthritis. Proteolytic enzymes effectively offer relief of the pain, stiffness, and swelling of osteoarthritis.
Folic acid and vitamin B can reduce the number of tender joints and increase joint mobility. Vitamins C, D, and E not only may prevent osteoarthritis, but inhibit the disease's progression. Niacinamide improves joint function, range of motion, and muscle strength. Clinical studies using the herb Boswellia serrata have yielded good results in osteoarthritis.
Application of ointments on osteoarthritic joints may be helpful in reducing pain and stiffness. Menthol-based preparations can provide soothing relief to painful joints. Capsaicin ointments and gel made for cayenne pepper also are very beneficial. When applied to the skin, capsaicin first stimulates, then blocks, nerve fibers that transmit pain messages. Capsaicin depletes nerve fibers of a neurotransmitter called substance P. This neurotransmitter transmits pain messages and activates inflammation in osteoarthritis. Capsaicin ointment is very effective in relieving osteoarthritis pain in many individuals.
Q. Is there anything else I can do for joint pain and stiffness?
A. When osteoarthritis occurs in the hands, use of a paraffin dip can be very comforting. A licensed health care practitioner can provide information about how to safely use paraffin dips at home.
Exercise is an excellent way to keep joints mobile, decrease pain, and increase body strength, too. Water aerobics also can reduce the pressure and stress on joints.
The Arthritis Foundation strongly suggests making movement an integral part of your life. When you're in less pain and have more energy, more range-of-motion, and a better outlook on life, you'll reduce stress and be a much healthier person despite your osteoarthritis.
One important last thought
When we don't feel well, we sometimes have a tendency to self-diagnose. If you haven't been evaluated by a licensed health care practitioner for your joint pain and stiffness, you need to do so. These symptoms may be caused by other illnesses and may require much different treatment. Only licensed health care practitioner can provide a certain diagnosis of osteoarthritis.
Conclusion
Osteoarthritis may be a part of life for many of us as we age; however, constant pain and stiffness need not be. GS combined with absorbable CS can actually improve damage in joints affected by osteoarthritis and significantly reduce pain and stiffness. And it can be an empowering way to improve your health.
Buy Glucosamine and Chondroitin Sulfate at Vitanet ®, LLC
(http://vitanetonline.com/forums/Index.cfm?CFApp=1&Message_ID=1500)
---
Omega-3 Fish Oil May Protect Against Colorectal Cancer



Date: February 27, 2007 02:05 PM
Author:
Darrell Miller (dm@vitanetonline.com)
Subject: Omega-3 Fish Oil May Protect Against Colorectal Cancer

Increased intake of omega-3 fatty acids may reduce the risk of colorectal cancer. It has been proposed that anti-inflammatory prostaglandins derived from omega-3 fatty acids may inhibit the cyclooxygenase-2 (Cox-2) enzyme and production of proinflammatory elcosanoids derived from arachidonic acid (omega-6 fatty acids), theoretically linked to cancer formation and cell proliferation. The research investigated the link between the omega-3 and -6 concentrations in the blood of 17B men with colorectal cancer (cases) and 282 age-and smoking-matched controls without cancer. In the study subset not taking aspirin, the subjects with the highest blood concentration of omega-3's were associated with a significant 66-percent reduced risk of colorectal cancer, compared with the lowest blood concentration. "Blood levels of long-chain omega-3 fatty acids were associated with decreased risk of colorectal cancer among men not using aspirin," concluded the researchers. (Cancer Epidemiology Biomarkers & Prevention, February 2007, Volume 16, Pages 314-321)
(http://vitanetonline.com/forums/Index.cfm?CFApp=1&Message_ID=1473)
---
Red Wine Extract with Resveratrol - Powerful Antioxidant Protection



Date: December 11, 2006 12:27 PM
Author:
Darrell Miller (dm@vitanetonline.com)
Subject: Red Wine Extract with Resveratrol - Powerful Antioxidant Protection


Provides the heart-health benefits of red wine without the alcohol, sulfites, headaches or excess calories.
Supports at least four of the dozen deep metabolic systems Source Naturals has identified as key to optimal well-being: circulation, antioxidant defense, inflammation response, and immunity.
Worldwide research has shown that the components of red wine, including polyphenols and anthocyanidins, support the cardiovascular system by promoting healthy blood flow and strengthening capillaries.
Resveratrol inhibits NF kappa-B, prostaglandin E-2, and the Cox-2 enzyme, which are involved in cellular irritation.
By stimulating SIRT genes, it mimics the healthy aging benefits of caloric restriction.
2 tablets contain:
Polygonum cuspidatum Root Standardized Extract 1 g
Yielding: Total Resveratrols 80 mg
Resveratrol 20 mg
Red Wine Extract 600 mg
Grape Seed Extract (Proanthodyn™) 50 mg
Grape Skin Extract (20% polyphenols) 50 mg
Green Tea Leaf Extract (95% polyphenols, 35% EGCG) 50 mg
Quercetin 20 mg



--
Buy Red Wine and Resveratrol at Vitanet



(http://vitanetonline.com/forums/Index.cfm?CFApp=1&Message_ID=1437)
---
Degenerative joint disease (osteoarthritis)



Date: August 24, 2006 03:55 PM
Author:
Darrell Miller (dm@vitanetonline.com)
Subject: Degenerative joint disease (osteoarthritis)

Degenerative joint disease (osteoarthritis) damages or destroys cartilage and its supportive collagen structure. As many as 40 million Americans, including the majority of people over age fifty, are thought to suffer from some form of this disease. Primary osteoarthritis, the "wear and tear" form, is due to normal use and age-related causes. Secondary osteoarthritis results from repeated joint trauma, inherited predisposition, or previous inflammatory conditions. While non-steroidal anti-inflammatory drugs (NSAIDs) treat symptoms only, a natural, holistic approach strives to improve the environment of the cartilage and joint as a whole by providing protective and restorative nourishment, increased circulation, decreased inflammation and reduced free radical damage.
High levels of Glucosamine and Chondroitin Sulfate
Widely regarded as the first defense in protecting joints, glucosamine and Chondroitin sulfate have been shown to effectively control joint pain and slow down or reverse the progression of cartilage deterioration. The integrity of joint gliding surfaces as well as the health of tendons, ligaments, joint fluids, skin, bones, heart valves and virtually all structural elements in the body is dependent upon the proper synthesis and availability of proteoglycans, integral components of joint cartilage.
Glucosamine provides two components critical to the synthesis of proteoglycans: hyaluronic acid and glycosaminoglycans (GAGs).
Chondroitin sulfate represents an important group of GAGs. It is not a single compound, but rather a class of compounds with different molecular weights that each have specialized functions within the body.
Numerous studies have shown that long-term safety, reduction in pain and protection of cartilage with body chondroitin and glucosamine are comparable or superior to results obtained with NSAIDs.
MSM. (Methylsulfonylmethane) MSM is a rich source of sulfur, a mineral required for GAG synthesis. A preliminary study suggests that MSM may help reduce pain in persons with degenerative arthritis.
Gota Kola. (Centella asiatica) known to support collagen synthesis and stimulate GAG's, Gota Kola has been used for many years in Europe to promote wound healing and blood vessel integrity. It also has been shown to improve circulation in small vessels.
Turmeric. (Curcuma longa) this saffron-colored root offers a wide range of benefits. It naturally inhibits the inflammatory Cox-2 enzyme, reduces pain and is a potent antioxidant that protects the liver and other cells. High antioxidant diets may inhibit joint deterioration.
Bromelain. Derived from pineapple cores, Bromelain is most commonly used for healing soft tissue injuries and inflammation. It contains potent selective proteases (protein-digesting enzymes) and other substances which serve to block destruction of GAGs.
Trace Minerals. Micronutrients play many distinct roles in support of healthy joint connective tissue and joint cartilage matrix.
Black Pepper Extract. Bioperine is a highly concentrated extract (95% - 98% piperine) of black pepper. Used as a bioavailability enhancer, it has been shown to increase the absorption of vitamins, minerals and herbs.


--
Buy Discount Vitamins at Vitanet


Solaray Vitamins


(http://vitanetonline.com/forums/Index.cfm?CFApp=1&Message_ID=1356)
---
Lutein eases blocked blood flow to eyes



Date: August 11, 2006 01:50 PM
Author:
Darrell Miller (dm@vitanetonline.com)
Subject: Lutein eases blocked blood flow to eyes

A recent study supported by Kemin Food Asia and conducted at the College of Medicine, Catholic University of Korea suggested that lutein protects the retina from cellular damage caused by eye conditions, including diabetic retinopathy and age-related macular degeneration. The researchers injected rats with lutein prior to retinal ischemia, or reduced blood flow to the retina caused by obstruction of the blood vessels. Results showed the lutein inhibited retinal degeneration, which is marked by reduced expression levels of neuronal nitric oxide synthase and Cyclo-oxygenase-2, or Cox-2. In addition, the reduction of these proteins appeared to be dose-dependent, which would imply benefit from increased exposure to this carotenoid. According to the lead author of the study, "These results suggest that a lutein supplement may protect against ischemia mediated cell death in the retina."


--
Buy Lutein at a discount at Vitanet


(http://vitanetonline.com/forums/Index.cfm?CFApp=1&Message_ID=1352)
---
Serrapeptase a modern marvel in cardiac research!



Date: April 15, 2006 08:49 PM
Author:
Darrell Miller (dm@vitanetonline.com)
Subject: Serrapeptase a modern marvel in cardiac research!

When a silkworm is breaking through its cocoon it much to weak to muscle its way through with out help. The Silkworm has a special bacteria call serratia living within its self and this bacteria produces Serrapeptase which burns a hole out of the cocoon. The Serrapeptase enzyme breads down or dissolves dead tissue like silk.

Dr. Hans Nieper (1928-1998) used Serrapeptase as an arterial blockage treatment for patients in Germany.

Recent research has discovered that the Serrapeptase enzyme can break down fibrinoid layers in the arteries and possibly reverse blockage and narrowing of the arteries. Unlike most enzymes, Serrapeptase affects only non-living tissue and does not effect tissues that have live cells. Given time Serrapeptase could help restore blood flow and oxygen to vital organs and the brain.

Serrapeptase is also a natural Cox-2 inhibitor, a natural pain killer, parts of Asia and Europe have been using Serrapeptase instead of the traditional steroidal anti-inflammatory drugs prescribed now a days. As time goes on we will learn more and more about this enzyme and its capabilities.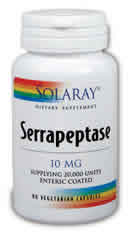 --
Buy Serrapeptase at Vitanet &reg


(http://vitanetonline.com/forums/Index.cfm?CFApp=1&Message_ID=1252)
---
Pomeratrol™ Fact Sheet



Date: December 19, 2005 09:09 AM
Author:
Darrell Miller (dm@vitanetonline.com)
Subject: Pomeratrol™ Fact Sheet

Pomeratrol™ Fact Sheet
Neil E. Levin, CCN, DANLA 9/28/04

USER: Those needing antioxidant protection; People with a family history of cell growth abnormalities; Anyone concerned with aging

KEY INGREDIENT(S): Pomegranate fruit standardized extract 200 mg. (Punica granatum) containing 80% total polyphenols, including 40% Ellagic acid, Resveratrol (100% trans-resveratrol) 20 mg. from a blend of Japanese knotweed root extract (Polygonum cuspidatum) and grape skin extract (Vitis vinifera)

POTENTIAL BENEFITS: Ellagic acid is a polyphenol compound found in raspberries, strawberries, pomegranates, and other fruit. It has been shown to normalize cell death of abnormal cells, a process called apoptosis. This enhances the body's cell growth control system by providing an important plant substance. It may bind to DNA to prevent damage to this all-important genetic material. This is a key step in preventing cell damage that leads to signs of aging.

The American Cancer Society says that research in animal and laboratory models has found that ellagic acid inhibits the abnormal growth of certain cells. Research at Ohio State University indicates that berries typically contain a few milligrams per ounce of ellagic acid, the actual level varying quite a bit from variables such as species, variety and growing conditions.

Resveratrol is an antioxidant compound that is a phytoestrogen, or plant estrogen, which is protective of hormone-mediated cells in the body. Resveratrol is a potent antioxidant if stabilized. If not stable, it may quickly metabolize out of the body. This compound is believed responsible for some of the beneficial effects of moderate red wine drinking on the cardiovascular system. Resveratrol is also considered to be beneficial to smokers' lung tissue if it is stabilized to last long enough in the system to be transported there. Resveratrol is also an inhibitor of the Cox-2 inflammatory enzyme and encourages cell death (apoptosis) of abnormally growing cells. In insect experiments resveratrol even repaired DNA, leading to a longer life for healthy cells even as it helped get rid of unhealthy cells. Again, this ability to protect cells and help the body rid itself of abnormal cells is a key factor in preventing signs of aging. One liter of red wine contains between 1.5 and 3 mg. of resveratrol.

OTHER IMPORTANT ISSUES: Resveratrol is a difficult substance to stabilize. Because of the difference between resveratrol produced in the oxygen-poor environment in red wine and the form of resveratrol in unstabilized supplements, it has long been thought that resveratrol supplements were not very effective in comparison with wine. Knowing the importance of how a resveratrol supplement is metabolized, Now's scientific staff has recently developed a special technique of stabilizing this compound in order to have an antioxidant effect closer to drinking a good glass of wine. While both trans and cis forms of resveratrol are naturally occurring, most of the recorded health benefits are attributed to the trans form. Now's Pomeratrol provides trans-resveratrol.

DOSE: One capsule per day. Resveratrol has been used safely in studies at doses equivalent to 500 mg./day.

COMPLEMENTARY PRODUCTS: Other antioxidants and plant compounds: Vitamin C, pycnogenol, grape seed extract, and alpha lipoic acid.

CAUTIONS: Pregnant and lactating women and people using prescription drugs should consult their physician before taking any dietary supplement. There are some indications that resveratrol is a mild anticoagulant ("blood thinner"), and it also may help keep blood vessels to remain open and flexible. Caution should be used by those on blood-thinning drugs. Disclaimer: These statements have not been evaluated by the FDA. This product is not intended to diagnose, treat, cure or prevent any disease.

--
Learn the Facts at Vitanet &reg



(http://vitanetonline.com/forums/Index.cfm?CFApp=1&Message_ID=1039)
---
Holy Basil - For Natural Stress Reduction and COX-2 Inhibition



Date: June 29, 2005 01:02 PM
Author:
Darrell Miller (dm@vitanetonline.com)
Subject: Holy Basil - For Natural Stress Reduction and Cox-2 Inhibition

Skyrocketing stress is one of our nation's most pervasive public health problems. Daily stress can cause imbalances in inflammatory Cox-2 production and cortisol levels, which can influence blood sugar changes and, ultimately, result in challenges to our health. To regain balance, Source Naturals introduces HOLY BASIL, a legendary Ayurvedic herb that is making news for its ability to inhibit the inflammatory Cox-2 enzyme, balance cortisol levels and normalize blood sugar. HOLY BASIL is rich in beneficial compounds—such as rosmarinic acid and eugenol—which work together to reduce stress. This herb also typically contains ursolic acid, shown to inhibit Cox-2 in in vitro research. As a result, HOLY BASIL has a positive effect on mental well-being, and can support minor pain relief from everyday activities. Source Naturals brings you this special herb, used daily in India by millions, in a high-potency, 450 mg extract tablet.
Stress, Blood Sugar and Nervous System Protection
For over five millennia, Tulsi (holy basil) has been used to improve digestion and restore imbalances of the body and mind. Now research has documented that HOLY BASIL may do this by decreasing levels of cortisol, a hormone produced and secreted by the adrenal glands. Nicknamed the "stress hormone," cortisol production increases in response to chronic stress. Cortisol triggers the body to make glucose from amino acids, which causes blood sugar to rise. Through normalizing cortisol levels in times of stress, holy basil may prevent not only the mood changes associated with stress, but also prevent the increases in blood sugar that researchers say can contribute to numerous health imbalances affecting more than half of all Americans. HOLY BASIL has also been found to normalize neurotransmitter levels in the brain. Researchers found in animal studies that HOLY BASIL counteracted stress-induced changes in neurotransmitters and enzymes. Stress leads to a positive increase in brain serotonin levels, increases in dopamine levels and increases in SDH (succinate dehydrogenase) levels, while holy basil may help people maintain normal levels of these brain chemicals in times of stress. Another study found that animals that received the extract showed significant normalization of epinephrine, norepinephrine, serotonin, MAO, and SDH. Epinephrine and norepinephrine are used in coping with stress. The researchers suggest that when dopamine levels rise, these two neurotransmitters may be replenished since dopamine is a precursor for their synthesis. This may be the mechanism by which holy basil assists with stress adaptation.
A Powerful Adaptogen
HOLY BASIL is classified as a premier "adaptogen," an herb that can normalize body processes and restore overall health by maintaining body systems. Adaptogens support our systemic response to stress and give us stamina. HOLY BASIL is not to be used if you are pregnant, breastfeeding, or if you may become pregnant. Taking personal responsibility for your health and exploring safe natural alternatives to support prevention is the basis for the current revolution in health care. And health food outlets are the center of this wellness revolution. It is here that Source Naturals HOLY BASIL and hundreds of other advances in nutritional science and natural health can be found.
References:
1996. Agrawal, P. Randomized placebo-controlled, single blind trial of holy basil leaves in patients with noninsulin-dependent diabetes mellitus. Int J Clin Pharm and Ther: 34(9): 406-409. 2001. Devi, U. Radioprotective, anticarcinogenic and antioxidant properties of the Indian Holy Basil, Ocimum sanctum (Tulsi). Ind J Exp Biol. 39:185-190. 1999. Singh, S. Evaluation of the gastric antiulcer activity of fixed oil of Ocimum sanctum (Holy Basil). J Ethnopharmacology. 65:13-19. 1997. Singh, S. Evaluation of anti-inflammatory activity of fatty acids of Ocimum sanctum fixed oil. Ind J Exp Biol. 35:380-383.


--
Vitanet &reg


(http://vitanetonline.com/forums/Index.cfm?CFApp=1&Message_ID=528)
---
Gamma E 400 Complex - Vitamin E with Powerful Tocotrienols



Date: June 29, 2005 10:50 AM
Author:
Darrell Miller (dm@vitanetonline.com)
Subject: Gamma E 400 Complex - Vitamin E with Powerful Tocotrienols

Gamma E Complex for better health
Source Naturals brings you a better way of life with breakthrough research in vitamin E, the second most-recommended daily supplement today after multivitamins. No doubt you've heard how important vitamin E is to your health, but did you know that all vitamin E supplements are not alike? The bottle many people grab is usually a type of vitamin E chemically known as d-alpha tocopherol. Yet vitamin E is actually a general name for a whole family of compounds—and gamma E is gaining attention as a highly significant and potent form. Only Source Naturals GAMMA E 400 COMPLEX contains all four natural tocopherol forms, supplying 400 mg of gamma E tocopherol, 200 IU of alpha tocopherol, plus 5 mg of all four tocotrienols. And it takes the whole family together as they naturally occur, to derive the synergistic benefits of this remarkable vitamin.
Vitamin E refers to eight related, lipidsoluble antioxidant compounds widely distributed in plants and especially in vegetable oils: the tocopherol sub-family (alpha-, beta-, gamma- and delta-) and tocotrienol sub-family (alpha-tocotrienol, beta-tocotrienol, gamma-tocotrienol and delta-tocotrienol). These vital antioxidants are effective against free radicals inside the cell because they are fat-soluble and can pass through the lipid layer of the cell membrane. The American diet is naturally high in gamma E tocopherol compared to alpha—and research now indicates there may be a good reason for this.
The Missing Link?
Since alpha tocopherol has historically been the major form sold, gamma tocopherol received little attention. But new research demonstrates that gamma-tocopherol may be the missing link to advanced cardiovascular protection. The combination of vitamin E tocopherols— particularly those with a high gamma-toalpha ratio—is a more potent antioxidant than alpha-tocopherol alone. Gamma-tocopherol protects against peroxynitrite free radicals and lipid peroxidative damage. Research has shown that gamma can inhibit cyclooxygenase (Cox-2) activity, the production of irritating prostaglandin E2, and protect against nitrogen-based free radicals as well as afford improved cardiovascular support. Gamma has also been shown to support the activity of the alpha form as well as offer activity of its own—gamma supplementation results in an increase in alpha tocopherol concentrations in the body, whereas taking alpha only may suppress or decrease tissue gamma tocopherol. The eight forms of E are wisely delivered in a base of sesame oil, which is naturally high in gamma tocopherol and other components, including restorative lignans.
Your Source of Advanced Nutrition
Epidemiological research and clinical trials have suggested that vitamin E can help maintain healthy blood sugar levels, support healthy cholesterol levels, provide positive effects on the growth and regulation of cells and tissues and even nerve transmission. Source Naturals GAMMA E 400 COMPLEX is the most advanced form of this essential vitamin. We are dedicated to bringing you the finest nutrients modern research has to offer and a better way of life through optimal nutrition and a healthy lifestyle. Make GAMMA-E 400 COMPLEX part of your health plan for more complete nutrition.
References
Li, D et al. 2001. Different isoforms of tocopherols enhance nitric oxide synthase phosphorylation and inhibit human platelet aggregation and lipid peroxidation: implications in therapy with vitamin E. Journal of Cardiovascular Pharmacology and Therapeutics. 6 (2): 155-161. Jiang, Qing et al. 2001. Gamma-tocopherol, the major form of vitamin E in the US diet, deserves more attention. American Journal of Clinical Nutrition. 74:714-22. Nesaretnam, et al. 2000. Tocotrienols inhibit growth of ZR-75-1 breast cancer cells. International Journal of Food Sciences and Nutrition. 51, S95-S103.


--
Vitanet &reg


(http://vitanetonline.com/forums/Index.cfm?CFApp=1&Message_ID=523)
---
The Joints Are Jumping



Date: June 11, 2005 04:56 PM
Author:
Darrell Miller (dm@vitanetonline.com)
Subject: The Joints Are Jumping

The Joints Are Jumping by Rachel Alexander Energy Times, October 8, 2003
It usually starts with a twinge in your back or an ache in your knees: Knee stiffness, back pain and joint inflammation can signal the beginning of arthritis.
According to the US Food and Drug Administration, arthritis affects over 42 million Americans-that's 1 in every 3 adults-and costs the economy nearly $65 billion annually. But as common as arthritis is, it doesn't have to extract a high cost from your joints.
Who's At Risk?
Arthritis literally means an "inflammation of the joints" and can affect anyone-from small children to 80-year-olds. Some groups are more prone to certain types of arthritis; for instance, those over 40 are at greater risk for developing osteoarthritis, a degenerative condition of the joints.
According to Johns Hopkins Medical Institute, more than 50% of all individuals over the age of 40 have x-ray signs of osteoarthritis in weight-bearing joints (such as those in the knees and hips), and nearly half of those over 65 have measurable symptoms of arthritis. Osteoarthritis is often caused by overuse, age, excess weight or genetics, or by a combination of these factors.
Rheumatoid arthritis, on the other hand, is a disease of the immune system that affects the joints, which can make it harder to diagnose because early symptoms-fatigue, weakness, loss of appetite and low-grade fever-can mimic other chronic conditions.
Stiffness and pain may or may not accompany the initial symptoms of rheumatoid arthritis. However, joints eventually become inflamed and swollen. Although less common that osteoarthritis, rheumatoid arthritis affects more than 2 million Americans.
Covering Up the Signs
Treating arthritis can involve the use of both conventional and non-conventional therapies.
"In osteoarthritis specifically, conventional medicine has just been focused on covering up the symptoms," says Jason Theodosakis, MD, author of The Arthritis Cure (St. Martin's Press). "In the history of medicine, this approach has been considered primitive."
But Dr. Theodosakis points out that treatment often depends on the type of arthritis involved: "Rheumatoid arthritis patients should be taking prescription drugs that are known to prevent the disease from progressing. [Use] alternative medicine as an adjunct..."
Conventional therapies often involve the use of non-steroidal anti-inflammatory (NSAID) medicines, such as ibuprofen and naproxen. The chief drawback of NSAIDs is the toll these treatments extort from the gastrointestinal system.
In fact, a 2002 study conducted by researchers at the University of South Florida, Tampa, found that more than 15% of patients developed digestive problems after a five-week course of ibuprofen. In addition, ibuprofen may increase blood pressure.
Newer prescription NSAIDs called Cox-2 inhibitors, which work by suppressing the body's inflammatory response, also carry risks of side effects ranging from diarrhea and fluid retention to liver damage and kidney problems. In addition, people with asthma or chronic allergies (including to aspirin) should not take these medicines.
Corticosteroids-another treatment option that has been used to lessen inflammation-can cause side effects such as increased appetite, mood changes and even immune system breakdown.
Natural Answers
A growing body of evidence shows that nutrients such as glucosamine and MSM, coupled with lifestyle changes, can help decrease or eliminate some of the aches and pains of arthritis. Glucosamine is a natural chemical that helps build joints. When the cartilage in joints deteriorates due to age or other factors, studies indicate that glucosamine provides the necessary building blocks for rebuilding and repairing this tissue.
In one investigation (Archives of Internal Medicine 2002; 162:2113-23), scientists discovered that glucosamine slowed the progression of osteoarthritis and improved symptoms for over 200 patients. Another study, conducted by researchers in the Netherlands, demonstrated that a combination of glucosamine and chondroitin holds promise for conditions such as spinal disc degeneration.
To date, several studies have confirmed glucosamine's ability to help the symptoms of arthritis, and the National Institutes of Health is currently supporting research to further study the benefits of glucosamine.
Other Joint Aids
MSM is often an adjunct therapy as it does not work directly on joints, but provides the raw materials, in this case sulfur, to help rebuild cartilage in the joint matrix. Studies indicate that sulfur has a protective effect and may interact with magnesium, an essential bone nutrient.
Traditionally, the herb horsetail (Equisetum arvense) has been used to supply silica, a mineral component of nails, bones and joints. Its support of these structures can help in the fight against arthritis.
As the body ages, it may lose much of its silica reserves. Resupplying much of this mineral may help support joints. In addition, experts believe, silica can help the body use calcium more effectively and support bone health.
Since rheumatoid arthritis is a systemic affliction, you should work with a trained health professional in treating it. Complementary care practitioners often use antioxidant nutrients, such as vitamins C and E, to reduce free radical damage, along with pantothenic acid (vitamin B5) to lessen morning stiffness.
A Joint Project
According to Dr. Theodosakis, exercise is the key to dealing with arthritis: "[Start with] an individualized exercise program that strengthens the joints without causing more damage...and an eating program to control your weight if you are currently overweight." To limit the effects of arthritis, you should quit smoking, since smoking generates free radicals that can harm the tissues which make up joints. In addition, a strict vegan diet may help alleviate some of the pains of rheumatoid arthritis.
Dr. Theodosakis also recommends looking for hidden causes of symptoms, such as food allergies, that may contribute to arthritis.
Heat helps ease arthritis pain and encourages both blood flow and tissue repair. A plain, old-fashioned hot water bottle works quite well. Or you can use one of the newer heat-generating wraps, which are thin enough to be worn under clothing and don't have to be constantly reheated.
You can't always avoid arthritis, especially as you get older. But you don't have to let it get the better of you.


--
Vitanet &reg


Solaray - Ultimate Nutrition - Actipet Pet supplements - Action Labs - Sunny Greens - Thompson nutritional - Natural Sport - Veg Life Vegan Line - Premier One - NaturalMax - Kal
(http://vitanetonline.com/forums/Index.cfm?CFApp=1&Message_ID=292)
---
Holy Basil Extract - Promotes Centered Calmness



Date: June 10, 2005 01:17 PM
Author:
Darrell Miller (dm@vitanetonline.com)
Subject: Holy Basil Extract - Promotes Centered Calmness

This Product (known as tulsi in Ayurveda) is one of the primary botanicals used in India for reducing the negative effects of stress by lowering cortisol production in the adrenals. In vitro research shows the ursolic acid in this product inhibits Cox-2, an inflammatory enzyme. As a powerful adaptogen, it helps maintain normal blood sugar levels when used as part of your diet, as well as promote focused clarity.


--
VitaNet &reg
VitaNet &reg Staff


Solaray - Ultimate Nutrition - Actipet Pet supplements - Action Labs - Sunny Greens - Thompson nutritional - Natural Sport - Veg Life Vegan Line - Premier One - NaturalMax - Kal
(http://vitanetonline.com/forums/Index.cfm?CFApp=1&Message_ID=264)
---
Resveratrol - New Hope for Long Life ...



Date: June 06, 2005 08:23 AM
Author:
Darrell Miller (dm@vitanetonline.com)
Subject: Resveratrol - New Hope for Long Life ...

We all want to live long, vibrant and healthy lives. At one time intervention in the aging process was regarded as mere fantasy—but today it is within our reach due to breakthroughs in nutritional science. Resveratrol, a compound that is abundant in red wine, has been making headlines recently for its anti-aging potential and its well-documented antioxidant and cardiovascular benefits. Resveratrol has been shown in new research at Harvard Medical School to increase the lifespan of yeast cells—a finding that may help explain the lifeextending effects of the Mediterranean diet. Now Source Naturals offers you RESVERATROL from a non-alcoholic source. RESVERATROL is part of Source Naturals' extensive line of scientifically based nutrients, designed to help you shape a successful anti-aging program.
Resveratrol in the News
Researchers at Harvard Medical School recently made headlines when they identified a plant molecule they believe may hold the key to slowing the human aging process. The compound, resveratrol, is produced by grapevines and other plants in response to environmental stress. The groundbreaking study, reported in the journal Nature, showed that resveratrol mimics the life-extending effects of calorie restriction and increases the lifespan of yeast cells by up to 80%. Resveratrol was found to activate certain enzymes that influence the genes that regulate aging. This research may help explain the long-established association between moderate red wine consumption and cardiovascular health and longevity.
Wide-Ranging Anti-Aging Benefits
Previous research has documented resveratrol's many health benefits:
• Resveratrol is a phytoestrogen, which may protect breast, prostate, and endometrial tissue, according to animal and in vitro research.
• Resveratrol was found to support healthy mammary and skin tissue in mice by suppressing damaging free radicals.
• Resveratrol may support healthy circulation, according to human and animal studies.
• Resveratrol has been shown to reduce LDL (bad cholesterol) oxidation and to promote healthy HDL (good cholesterol) levels.
• Resveratrol was found to inhibit the Cox-1 and Cox-2 enzymes, which are involved with cellular irritation and cellular growth and regeneration, according to in vitro studies. Recent research focuses on its role in suppressing Cox-2 via the action of NFkappa B, an important DNA regulating factor.

A Non-Alcoholic Source

Most publicity about resveratrol focuses on its presence in grape skins and red wine. However, this beneficial compound is found in other plants. Source Naturals RESVERATROL is a standardized extract of Hu Zhang root, a celebrated traditional Chinese herb. This offers consumers the advantage of a non-alcoholic source. Each tablet contains 500 mg of Hu Zhang extract, yielding 40 mg of resveratrol activity. RESVERATROL is available in bottles of 30 or 60 tablets.

Nature's Protectant

Source Naturals, the science company, is pleased to partner with your natural foods retailer in bringing you this botanical treasure. For a long and vital life, RESVERATROL belongs at the center of your anti-aging regimen.

References:
Bowers, J.L. et al. 2000. Resveratrol acts as a mixed agonist/antagonist for estrogen receptors alpha and beta. Endocrinol. 141(10):3657-67. Fustier, P. et al. 2003. Resveratrol increases BRCA1 and BRCA2 mRNA expression in breast tumour cell lines. Brit J Cancer. 89(1):168-72. Howitz, Konrad T. et al. Small molecule activators of sirtuins extend Saccharomyces cerevisiae lifespan. Nature. (Published online 8/24/03 in advance of print publication) Jang, M. et al. 1997. Cancer chemopreventive activity of resveratrol, a natural product derived from grapes. Science. 275(5297):218-20. Pace-Asciak C.R. et al. 1996. Wines and grape juices as modulators of platelet aggregation in healthy human subjects. Clin Chim Acta. 246(1-2):163-82.



--
VitaNet&reg
VitaNet &reg Staff


Solaray - Ultimate Nutrition - Actipet Pet supplements - Action Labs - Sunny Greens - Thompson nutritional - Natural Sport - Veg Life Vegan Line - Premier One - NaturalMax - Kal

(http://vitanetonline.com/forums/Index.cfm?CFApp=1&Message_ID=192)
---
Neptune Krill Oil (NKO) - for Healthy Heart, Joints, and other Body systems



Date: June 03, 2005 05:43 PM
Author:
Darrell Miller (dm@vitanetonline.com)
Subject: Neptune Krill Oil (NKO) - for Healthy Heart, Joints, and other Body systems

Essential fatty acids are enormously important to your health. They are the building blocks for phospholipids, and phospholipids are the building blocks for your cell membranes – the protective layer and gatekeeper of your cells. A good essential fatty acid balance provides building blocks for healthy cells, but an imbalance can lead to critical health concerns. Source Naturals introduces NKO™ Neptune Krill Oil, the first product featuring phospholipids specially integrated with omega-3 essential fatty acids for building healthy cell membranes. It also includes antioxidant protection. In human studies, NKO supplementation supported healthy joints, the heart, lipid and blood sugar levels, energy production, athletic performance and liver function, and eased women's PMS symptoms.
Support Your Protective Cell Membranes
Source Naturals brings you the science of natural NKO™ Neptune Krill Oil, the only product to boast significant healthinducing potencies from three different important nutritional categories: omega- 3 fatty acids, phospholipids and antioxidants. These three nutrients work together to support healthy cell membranes, joints, the heart and many other body systems. And NKO eases PMS symptoms for women.
Multiple Benefits of Krill
NKO™ Neptune Krill Oil has many benefits. Unlike fish oil products, NKO doesn't contain dangerous levels of mercury or lead, doesn't go rancid quickly and has a clean, fresh taste. Made from hearty krill, shrimp-like crustaceans that thrive in the harsh Antarctic waters, it is the only product to contain phospholipids specially integrated with omega-3 essential fatty acids. This unique structure provides important cell membrane building blocks in the ratios used by the body and may be far better utilized than stand-alone phospholipid or omega- 3 products. The result: stronger cell membranes that function better to maintain your health. The desirable composition of NKO, high in omega-3 essential fatty acids, also provides a healthy balance. High levels of omega-6 fatty acids, such as from processed foods, enable your cell membranes to initiate over-production of certain prostaglandins that can lead to cellular irritation, heart system imbalances and other concerns. But omega-3 fatty acids can reverse that trend. Omega-3 fatty acids such as DHA and EPA (docosahexaenoic and eicosapentaenoic acids) compete with arachidonic acid for building blocks, such as the Cox-2 enzyme, and can instead lead to balanced levels of the many different types of prostaglandins. The result: cellular comfort, heart health and many other healthy body systems. NKO also contains natural antioxidants, which are cell membrane protectors. Each serving contains 100 IU of vitamin A and a very high level, 1.5 mg, of astaxanthin, an immune-supporting carotenoid, which can be used to guard your cell membranes from free radical damage. And NKO 100% pure krill oil is manufactured by Neptune Technologies & Bioresources Inc. in adherence to all environmental harvesting standards. Source Naturals is pleased to partner with your local health food store to bring you NKO™ Neptune Krill Oil. Try this unique, potent and comprehensive product for your better health today.
References
Drevon, C. A. (1992). Nutr Rev. (50): 38-45. Horrobin, D. F. (1983). J Reprod Med. (28): 465-468. Simopoulos, A. P. (1991). Am J Clin Nutr. (54): 438-463.


--
VitaNet &reg
VitaNet &reg Staff


(http://vitanetonline.com/forums/Index.cfm?CFApp=1&Message_ID=172)
---
Inflama Rest - Natural COX-2 Inhibitor for Joint Comfort



Date: June 02, 2005 12:37 PM
Author:
Darrell Miller (dm@vitanetonline.com)
Subject: Inflama Rest - Natural Cox-2 Inhibitor for Joint Comfort

It happens. You reach for something and feel a sudden discomfort. Your joints and muscles may feel tender from overuse. Inside, your cellular systems are out of alignment, resulting in lessened mobility. Source Naturals understands how difficult joint discomfort can be to live with. We are deeply committed to developing well-researched formulas that address the root cause of joint distress. Our Bio-Aligned Formulas™ bring alignment to multiple interdependent body systems. Only this type of indepth formulation can provide the long-term relief you are looking for. Regain your comfort with Source Naturals INFLAMA-REST. Unlike many products that contain just a few ingredients to offer temporary relief, INFLAMA-REST is a Bio-Aligned Formula™, scientifically designed to address aches. INFLAMA-REST goes deep to the underlying cause of joint discomfort. These systems include: inhibition of pathways involved in joint discomfort, joint and muscle function, DNA protection and antioxidant defense.
Addressing Joint Comfort on a Deep Cellular Level
Discomfort can come from many places. From your head to your toes there are many tissues that can become uncomfortable from everyday use. Joint discomfort starts when stress, such as tissue damage, causes an imbalance of the biochemical pathways on a deep cellular level. The body has its own "innate intelligence" encompassing more than just the thoughts in the brain. It consists of ongoing and complex chemical reactions regulated by a wide variety of enzymes and chemical messengers. These reactions can sometimes get out of balance – but you can control and inhibit key body chemicals that would otherwise lead to cellular irritation. For example, certain types of prostaglandins that regulate normal physiological functions such as blood flow, are maintained at low levels in all our cells under everyday conditions. In response to stress, a message is sent to the outer membranes of certain cells to convert their fatty acids into arachidonic acid, the raw material for prostaglandins. This stress also directs cells to produce Cyclooxygenase enzyme- 2 or Cox-2. This enzyme converts arachidonic acid into Prostaglandin E2, a particular type of prostaglandin specifically responsible for irritation on a cellular level. The result: joint discomfort. But that doesn't have to happen. By supporting inhibition of the culprit Cox-2, you can decrease Prostaglandin E2 production to bring your joint tissues back into a healthy and comfortable balance.
INFLAMA-REST includes herbs that support inhibition of Cox-2 in a variety of pathways. Ginger, turmeric and green tea all support direct Cox-2 inhibition. But there are other places in our biochemical communication system where Cox-2 production can be inhibited. Two additional factors that lead to Cox-2 production are nitric oxide and the enzyme that produces it, nitric oxide synthase (iNOS). Nitric oxide is a free radical associated with cell growth and regeneration, blood vessel elasticity and Cox-2 enzyme production. Resveratrol, rosemary and turmeric support iNOS inhibition, thus inhibiting your body's over-production of nitric oxide and the Cox-2 enzyme. A related irritation factor is also one of the latest scientific discoveries in cellular health - Nuclear Factor kappa-B (NF-kappa-B). NF-kappa-B works at the DNA level – at the blueprints of cells. When activated, this factor controls the genes that regulate cell growth, differentiation and regeneration. And blocking this factor is also associated with inhibition of both Cox-2 and iNOS enzymes. Stinging nettle, milk thistle and Chinese Skullcap all block unhealthy NF-kappa-B activation in your body and thereby help support Cox-2 inhibition.
Cytokine Inhibition
Compounds called cytokines, or interleukins, can also stimulate biochemical pathways leading to joint discomfort. Cytokines are chemical messengers produced by the immune system to regulate defensive activity when they are stimulated. For example, cytokines are released by macrophages in response to stimuli such as tissue damage. This results in rapid escalation and amplification of cell number and response. Constant stress can shift this system out of balance, resulting in tissue discomfort. Bringing these compounds back into balance can preserve your short-term comfort and longterm health. INFLAMA-REST contains curcumin from the spice turmeric. Curcumin assists the body's inhibition of cytokine activity to support reduced cellular irritation. And Bioperine®, which is derived from black peppercorns, is added to assist curcumin assimilation.
Stress Response: Joints and Muscle Support
Inhibition of chemical messengers involved in joint discomfort is just part of a Bio-Aligned strategy for relieving discomfort. Research has shown that emotional stress, particularly long-term, can directly affect the body and set in motion mechanisms that cause physical discomfort. Ashwaganda and Chinese Skullcap (S. baicalensis) are herbs that help modulate the body's response to stress and may help ease aches and discomfort. Boswellia, ginger, quercetin, milk thistle, feverfew, Oregon grape root and bromelain (an enzyme found in pineapples) provide additional soothing relief to your cells and tissues. Essential nutrients are also vital to maintaining your joint comfort. The tocotrienol forms of vitamin E, along with selenium, protect cell membranes from lipid-based free radicals. Magnesium aids energy metabolism in muscles and can reduce tenderness as well as muscle spasms. Zinc is essential for normal cellular repair mechanisms such as wound healing and is important for the growth and maintenance of connective tissue. And manganese works to protect cells from oxidation and to build healthy connective tissue as well, an essential component of healthy joints and muscles.
Protecting Your DNA
To reduce cellular irritation, you need to protect the DNA in your cells. DNA is the blueprint for all of the molecules in the body. If your DNA is altered or damaged, then needed molecules may not be produced, leading to short-term and eventually long-term damage. Curcumin, from turmeric, has been shown in in-vitro studies to protect DNA against strand breakage. Quercetin has also been shown to directly protect DNA against strand breakage and base oxidation from free radicals and damaging chemicals, according to recent in-vitro research.
Providing Powerful Antioxidant Cellular Protection
Antioxidants are selfless bodyguards of your cells. They donate their own electrons to stabilize free radicals in your body. Thus, antioxidants absorb the damage that would have been done to your tissues. Some regulatory chemicals, such as Nitric oxide, are powerful free radicals and oxidants. Oxidants also activate NF-kappa-B. Tissues, lipids, proteins and DNA are extremely sensitive to oxidation. Quercetin, milk thistle, turmeric, ginger, rosemary, vitamin E and resveratrol are all antioxidants that help modulate the activity of these compounds as well as protect cells and tissues from damage. Plus, Superoxide Dismutase (SOD), one of the most important enzyme antioxidants found in your body, has been added in a new cutting-edge form. The vegetarian SOD used in INFLAMA-REST is attached to Gliadin, a wheat protein, that has demonstrated significantly better absorption than SOD alone.
Six Lifestyle Strategies for Fewer Aches

1. Try Yoga or Tai Chi. Low-impact exercise based on slow fluid movements can improve mobility and flexibility as well as greatly reduce stress.
2. Get in the pool. Exercising while in the pool reduces strain on the joints in addition to strengthening muscles.
3. Maintain a healthy weight. Excess weight adds pressure to joints and connective tissues.
4. Eat omega-3s. Omega-3 fatty acids found in salmon, flax seeds, or in supplement form support healthy joints and tissues.
5. Stay hydrated. Water is the basis of lubrication in connective tissues such as joints and skin and also supports detoxification.
6. Supplement with glucosamine, chondroitin, MSM and hyaluronic acid. These supplements can help maintain healthy connective tissues. Source Naturals is pleased to partner with your local health food store to provide INFLAMA-REST as a comprehensive Bio- Aligned Formula for relieving joint discomfort by protecting, nourishing and soothing irritated cells. Make INFLAMA-REST part of your health plan to live without joint discomfort.
INFLAMA-REST is a Bio-Aligned Formula™ Multi-System Support for Joint Comfort

Inhibition of Cox-2: Turmeric, Ginger, Chinese Skullcap, Green Tea, Resveratrol, Boswellia, Silymarin, White Willow Inhibition of Cytokine Turmeric, Stinging Nettle, Feverfew Inhibition of Rosemary, Green Tea, Resveratrol, Turmeric, Quercetin, Chinese Skullcap NF-kappa-B Activation Silymarin, Chinese Skullcap, Stinging Nettle, Rosemary, Resveratrol Stress Response: Ashwaganda, Magnesium, Chinese Skullcap, Oregon Grape, Feverfew, White Willow DNA Protection Turmeric, Quercetin, Rosemary Antioxidant Defense Silymarin, SOD Gliadin, Turmeric, Rosemary, Tocotrienols, Resveratrol, Ginger, Selenium, Manganese, Zinc Prostaglandin & Leukotrine Synthesis Joint & Muscle Support Inhibition of Nitric Oxide Synthesis Production



--
VitaNet &reg
VitaNet &reg Staff



(http://vitanetonline.com/forums/Index.cfm?CFApp=1&Message_ID=158)
---
Saw Palmetto for treating prostate related problems.



Date: May 13, 2005 06:09 PM
Author:
Darrell Miller (dm@vitanetonline.com)
Subject: Saw Palmetto for treating prostate related problems.

SAW PALMETTO BERRY EXTRACT INHIBITS CELL GROWTH AND Cox-2 EXPRESSION IN PROSTATIC CANCER CELLS
Cell Biology International 2001, Vol. 25, No. 11, 1117–1124 doi:10.1006/cbir.2001.0779
"Formulations based on Saw Palmetto berry extract (Serenoa repens) (SPBE) have traditionally been used for treating prostate related problems, and clinical research has supported the application of SPBE in the fight against benign prostatic hyperplasia BPH (Wilt et al., 1998; Plosker and Brogden, 1996; DiSilverio et al., 1998; McKinney, 1999; Lowe and Ku, 1996). The combination of this extract with other herbs has been shown to lower not only testosterone concentrations but also the concentration of prostatespecific antigens (DiPaola et al., 1998). Researchers have further demonstrated in animal studies that SPBE inhibits the binding of dihydrotestosterone DHT to its receptor (Carilla et al., 1984; Sultan et al., 1984) and blocks the conversion of testosterone to DHT by inhibiting the activity of 5-- reductase. So far the mechanism of action is not known for this phytotherapy but it may include an anti-oestrogenic, anti-androgenic, anti-spasmolytic, or anti-inflammatory effect, or the inhibition of 5--reductase, since all of these activities have been documented for it in in vitro experiments (Stoner, 1996; Carraro et al., 1996). In the present study, we investigate the role of SPBE in prostate cancer by comparing the growth of prostatic cancer cell lines in the presence and absence of SPBE. The data presented here demonstrate that SPBE inhibits the growth of a normal prostatic derived cell line and two prostatic carcinoma cell lines. The results may suggest an 'operating mechanism' involving growth inhibition via alterations in the expression of Bcl-2 and prevention of prostate carcinoma development through the inhibition of expression of Cox-2. "
" [Note: The 'mechanism of action' of SPBE is reported to be its ability to inhibit the conversion of testosterone to DHT (Bayne et al., 1999; Iehle et al., 1995; Delos et al., 1994). SPBE also inhibits the binding of DHT to its receptors (Sultan et al., 1984; Carilla et al., 1984). Further, it has been suggested that too much DHT could cause prostate cells to divide at an abnormal rate leading to enlargement of the prostate gland. Other effects of SPBE are anti-inflammatory (Di Silverio et al., 1992) and anti-estrogenic (Di Silverio et al., 1992; Briley et al., 1983). In conclusion, SPBE is a well-tolerated drug that has an efficacy similar to Finasteride in improving symptoms in men with BPH (Plosker and Brogden, 1996; Gerber et al., 1998). An additional effect of SPBE is the inhibition of growth factor-induced proliferation of human prostate cell-cultures (Paubert-Braquet, 1998). This drug also induces a significant reduction in DHT and epidermal growth factor concentrations in human BPH following three months of treatment (Di Silverio, 1998). Amongst other effects suggested for how SPBE functions, is the inhibition of signal transduction through the prolectin receptor (Vacher et al., 1995)]."




--
VitaNEt &reg
VitaNEt &reg Staff

(http://vitanetonline.com/forums/Index.cfm?CFApp=1&Message_ID=52)