Buy Solaray At Discount Prices Of 43% Off And Up!


Frankincense


Messages 1-10 from 10 matching the search criteria.
---
The Health Benefits Of Frankincense Oil


Date: February 17, 2014 06:39 AM
Author:
Darrell Miller (dm@vitanetonline.com)
Subject: The Health Benefits Of Frankincense Oil

What is Frankincense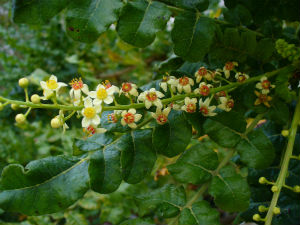 The history of Frankincense oil dates back to early times of the great Roman Empire during the time of Jesus Christ. With over 5000 years of great benefits, Frankincense oil comes from Boswellia plant commonly found in parts of Asia, North Africa, and the Middle East. It is said that Frankincense was found in King Tut's Tomb, and that it is mentioned in the story of the birth of Jesus Christ. People say that was brought by one of the three wise men who visited Jesus and his parents in Bethlehem from the Middle East. However, today, Frankincense is being used in many scientific fields, especially in the medical field across the world.
Uses of Frankincense
Frankincense oil is used in the treatment of many medical conditions, diseases, and infection. Some of the diseases include wounds, wrinkles, dry skin, sore muscles scars, and other skin problems. Other than treating these infections, research has also revealed that it is able to treat cancer, arthritis, and anxiety.
A study conducted by scholars from the University of Oklahoma revealed that Frankincense oil has the ability to differentiate between cancer cells and normal bladder cells. This study also revealed that this product could help in inhibiting growth and development of cancer cells in an individual. Due to this fact, it can be used to instigate the death of cancer cells on the bladder.
Another separate research conducted by scholars from Virgina-Maryland school of Veterinary Medicine in 2006 found that Frankincense oil could be used in relieving horses from skin cancer lesions.
Another important benefit of Frankincense oil is that it causes relaxation and general mood control in individuals. For this reason, it is used as an incense in many cultures around the world. It does this by targeting specific parts of the brain and the nervous system. Frankincense oil can also be used in the treatment of osteoarthritis.
Source
http://EzineArticles.com/?expert=Heidi_Rosenthal
(http://vitanetonline.com/forums/Index.cfm?CFApp=1&Message_ID=3022)
---
Boswellia, How It Works And Its Health Benefits



Date: December 02, 2013 07:30 AM
Author:
Darrell Miller (dm@vitanetonline.com)
Subject: Boswellia, How It Works And Its Health Benefits

What is Boswellia?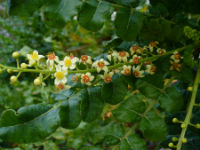 Also known as Indian Frankincense, boswellia is actually a natural herb that is commonly used in Ayurveda( a traditional medicine of India).The herb comes from the resin of boswellia tree which is actually rich in boswellic acid ( a substance that has anti-inflammatory effects)The herb is used to treat chronic inflammatory illnesses as well as other health conditions.
How it works.
Various studies indicate the boswellic acid can actually prevent the formation of leukotrienes in the human body. Studies also show that leukotrienes are the main cause of inflammation and can also triggers asthma symptoms. The four acids in boswellia resin are the major contributor to the herbs anti-inflammatory properties.
Health Benefits of Boswellia
1. Asthma
A study that was conducted in 1998 showed that boswellia may help to relieve asthma. The result of the study indicated that 70% of the patient who took 300mg of boswellia 3 times daily for 6 weeks showed a great improvement in their symptoms as compared to 27% who did not took it. This is because the herb actually helps in reducing leukotrienes which causes the bronchial muscles to contract.
2. Cancer
Studies shows that boswellic acid has the ability to prevent certain enzymes from affecting the DNA negatively thus helping to prevent cancer growth.
3. Arthritis
A study that was published in 2008 suggested that boswellia can help boost physical functioning and reduce pain to patient suffering from osteoarthritis (OA) of the knee. The study that was done using 30 patients who suffered from OA found out that those patients who used boswellia reported to have a decrease in knee pain .They also show some improvement on how far that could walk and flex their knee.
4. Colitis
Colitis is an inflammatory bowel disease that actually result in chronic inflammation of the digestive tract. A study that was conducted in 2007 on 31 people suffering from colitis indicated that those patients who took 400mg of boswellia 3 times daily for 6 weeks were actually more likely to go into remission as compared to those who took placebo.
(http://vitanetonline.com/forums/Index.cfm?CFApp=1&Message_ID=2912)
---
Boswellia Can Help you to Reduce all type of Inflammation Pain



Date: November 06, 2013 09:15 PM
Author:
Darrell Miller (dm@vitanetonline.com)
Subject: Boswellia Can Help you to Reduce all type of Inflammation Pain

What is Boswellia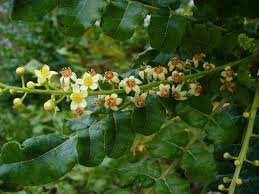 There are so many natural medicines that can help you to fight against pain and boswellia is one of them. This is one of those herbs that are being used by various cultures as an effective pain killer since a long time. Other than this, this herb is also known to the world as Indian Frankincense and it can help you in inflammation as well as circulation of joints and stiffness of muscles.
Benefits of Boswellia
Talking about the effect of boswellia on pain, many modern researches also proved that it works great as an anti inflammatory medicine. These researches proved that boswellia contain a triterpenoids that is commonly known as boswellic acids and this is responsible for relief in pain. These researches also proved that t boswellic acids are highly beneficial in pain and it has very few toxic or harmful content compared to any other popular anti inflammatory product.
Effect of Boswellia
Other than this, researchers did some blind study in which they included 30 people that had problem of osteoarthritis of knee and researched compared the effect of boswellia against placebo that is another good anti inflammatory product. In this study participants either received boswellia as an anti inflammatory product or they got placebo for initial 8 weeks. After that researchers switched the medicines for next 8 weeks and patients found that they received much better result in pain with boswellia compared placebo. Additionally they also found great improvement in knee mobility, walking and reduction of knee pain while consuming boswellia.
On the basis of these researches and its history we can easily say that boswellia can easily help you to fight against any kind of pain it gives great result in case of muscles stiffness or joint pain. Other than this, its anti inflammatory property can help you in variety of other pain including sprain, fatigue or hurting.
(http://vitanetonline.com/forums/Index.cfm?CFApp=1&Message_ID=2881)
---
How Curamin Combats Inflammation Pain



Date: December 19, 2012 12:08 PM
Author:
Darrell Miller (dm@vitanetonline.com)
Subject: How Curamin Combats Inflammation Pain

Fact: You can manage pain with natural remedies!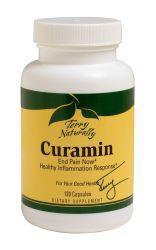 Study has revealed the sad fact that four out of every five Americans perceive that pain is a natural inevitable part associated with old age. Athletes on the other hand believe that severe pain is essential for physical fitness. Many people again, think that there are certain disorders that ignite pain and you can do less or nothing to relieve the ache.

In fact, 28% of America's population believes that there is no solution that can eliminate their personal pain concerns. In the contrary, Curamin by EuroPharma is a highly effective herbal remedy that combines four powerful and clinically proven ingredients, into a single award-winning product that offers an ultimate level of pain relief.

Here is a look into how Curamin relieves inflammation pain.

#Curamin's Ingredients The secret behind Curamin's power is blending the best of the best. These ingredients are well known for their fast action in relieving pain associated with inflammation especially in the bones and joints. Here are the four main ingredients used in the formulation of this unprecedented pain reliever.

*DLPA (DL-phenylalanine) This is a double part amino acid (D phenylalanine & L phenylalanine) that impedes the breakdown of the enkephalin compound, also known as the positive mood enhancer. In addition to that, DLPA converts the L phenylalanine into tyrosine so as to enhance the secretion of two brain chemicals; norepinephrine and dopamine, which ease pain and dissolve inflammation.

*Boswellia Boswellia serrata, also known as Indian Frankincense is an anti-inflammatory herb used in the Curamin formula. The boswellic acids prevent the hyperactivity of an enzyme called lipoxygenase, which is often associated with inflammation. This way, it effectively combats inflammation pain.

*Nattokinase This natural ingredient is extracted for a Japanese fermented cheese known as natto, hence its name. The production of this beneficial enzyme can be attributed to a certain bacterium called Bacillus natto. Its benefits in relieving pain come through its action of breaking down clots, promoting the circulation of blood. Thickened blood can intensify pain, and by promoting blood circulation, all other Curamin ingredients are well distributed to every single part of the body.

*Curcumin This powerful, natural compound derived from turmeric requires no detailed introduction. It promotes the body's natural ability to combat inflammation and also contains anti-oxidant properties that are very useful in preventing tissue damage. Its functionality in pain relieving is behind its effectiveness in cutting off pathways that lead to inflammation. Numerous studies have also depicted its ability to promote cognitive-enhancing as well as anti-depressant benefits by igniting neuro-protective brain functions and moderating pain neuro-transmitters.

#How Curamin Relieves Pain

This proprietary formula combats inflammation pain by promoting the body's defense mechanism. In addition to that, it features curcumin BCM-95 which has an enhanced oral bioavailability and is highly soluble, thus availing a full spectrum or curcuminoids that fight pain in a flash. Additionally, the amino acids and Boswellia used in the formulation of Curamin helps the body to absorb the pain alienating ingredients quickly, which earns Curamin its well deserved fast-acting characteristic.

Curcumin BCM-95 has extended blood retention; one among the many attributes that makes Curamin stronger than other plain curcumin products. We cannot forget to mention the fact that Curamin is associated to no known side effects. It combats all types of pain ranging from occasional back pain to chronic pain caused by arthritis. So, next time pain becomes a problem, grab a bottle of Curamin and make your life a whole lot easier.


(http://vitanetonline.com/forums/Index.cfm?CFApp=1&Message_ID=2752)
---
How Does Boswellia Fight Inflammation?



Date: April 13, 2011 03:57 PM
Author:
Darrell Miller (dm@vitanetonline.com)
Subject: How Does Boswellia Fight Inflammation?

Boswellia refers to the species of trees where the aromatic gum resin Frankincense is obtained from. In herbal medicine, the term Boswellia often means Indian Frankincense, which is noted for its potent anti-inflammatory properties. It has a centuries-old association with Ayurvedic medicine, and herbal preparations containing its extracts are formulated for arthritis. It now comes in supplements marketed as a viable treatment for inflammation-induced illnesses, such as arthritis, colitis, and asthma.
Asthma
Indian Frankincense, also known as dhoop in India, is entirely derived from Boswellia serrata, and the common Frankincense from a completely different species. The earliest known study looking into its purported benefit as an anti-inflammatory medication was in 1998, and it investigated its effects on asthma. In a span of 6 weeks, the boswellia group took 300 mg of the preparation three times a day and 70 percent experienced a significant improvement in symptoms and a noticeable decrease in incidence of asthma attacks in comparison with the control group.
Arthritis
In Ayurvedic medicine, boswellia has been utilized for hundreds of years with an emphasis on its use in the amelioration of joint pains. It is generally considered safe, explaining its prevalence in the treatment of arthritis and related disorders. Boswellia was the subject of several studies devoted to better management of osteoarthritis, and these studies published results that attracted more research. Today it is also touted to be useful for rheumatoid arthritis, which is inflammatory in nature.
Colitis
Recent studies yielded outcomes in favor of its anti-inflammatory claims. In 2007 one study pointed to its medicinal potential in the treatment of colitis, concluding that patients with chronic inflammation of the colon went into remission after regular intake of boswellia. In a similar study, individuals diagnosed with inflammatory bowel disease reported to have benefited from 6 weeks of supplementation while those who sought conventional treatments responded to their medications in a much longer time.
5-lipoxygenase
Boswellia remains under scrutiny. Anecdotal evidence has been very positive largely owing to the fact that it hasn't been linked to any adverse effect at all. But how does it work? There are many chemical reactions which boswellia may be directly involved in. It has been observed that it reduces the synthesis of pro-inflammatory leukotrienes. These mediators of inflammation are produced in the presence of an enzyme called 5-lipoxygenase, which is thought to be counteracted by the high terpene content of boswellia.
Leukocytes
Triterpenes in boswellic acid, the active ingredient unique to boswellia, are also believed to interfere with the adhesive interactions between leukocytes and endothelial cells present in the gastrointestinal tract. Leukocyte elastase is a serine protease, a special kind of enzyme, released by leukocytes or neutrophils during inflammation. It is postulated that boswellia down-regulates leukocytes and leukocyte elastase in addition to inhibiting the expression of endothelial cells adhesion molecules. Down-regulation of leukocytes will help reduce inflammation and improve health.
If you are fighting systemic or joint inflammation, give boswellia a try and feel the difference!
(http://vitanetonline.com/forums/Index.cfm?CFApp=1&Message_ID=2272)
---
Boswellia Extract



Date: June 11, 2009 06:16 PM
Author:
Darrell Miller (dm@vitanetonline.com)
Subject: Boswellia Extract

The boswellia family of trees are specifically known for their fragrant, gummy sap, which possesses many medicinal uses. Among these, especially, if the use as an anti-inflammatory. It is believed that the Frankincense of the bible was actually an extract from the resin of the Boswellia tree. Boswellia, which is also known as boswellin, has a long history of use in Ayurvedic healing. The resin is called salai guggal and has been used to treat asthma, arthritis, various inflammatory conditions, and to relieve joint pain and pain that results from sports injuries. The resin of the boswellia tree is also though to be helpful for treating back pain as well as some other chronic intestinal disorders.
The boswellia plant is a genus of trees that are known mainly for their fragrant resin. This resin has many pharmacological uses, particularly as anti-inflammatories. There are four main species of boswellia, producing true Frankincense. Each type of resin is available in various grades. These grades depend upon the time of harvesting. The resin of the boswellia plant is hand sorted for quality. Anyone who is interested in Frankincense is advised to obtain a small sample from each reputable dealer to determine the difference between each resin.
Boswellic acids are the main compounds that are believed to be at the source of boswellia's anti-inflammatory properties. These acids have the ability to inhibit the enzymes that induce pain and inflammation in the body.
A few studies have been conducted on boswellia's effect on sports injuries and arthritis. Among these, some have shown that boswellic acids may contain anti-inflammatory benefits that are extremely powerful. These benefits are similar to those found in ibuprofen and aspirin. One study done on rheumatoid arthritis patients found that pain and swelling were reduced after three months of treatment with boswellia. Those who used boswellia occasionally reported mild gastrointestinal distress, like heartburn and nausea, but there were no other reports of serious side-effects.
Boswellia has a long tradition of safe and effective use as a mild anti-inflammatory to alleviate pain and stiffness. It is also used to enhance mobility without serious side effects. However, further research is needed to confirm the long-term safety and effectiveness of this extract. Boswellia seems to be best taken as needed in order to reduce pain and stiffness, as opposed to being taken regularly as a maintenance herb.
The resin of boswellia is used in many herbal formulas because of its analgesic and anti-inflammatory properties. Primarily, this extract is most useful in dealing with arthritis, asthma, inflammatory conditions, joint pain, and sports injuries.
A boswellia standardized extract is recommended by many doctors. When dealing with rheumatoid arthritis or osteoarthritis, 150 mg of boswellic acids are taken three times per day. For example, if an extract contains 37.5% boswellic acids, 400 mg of the extract would be taken three times daily. Treatment with boswellia should generally last between eight and twelve weeks. Generally, boswellia is safe when used as directed. Rare side effects include diarrhea, skin rash, and nausea. Any inflammatory joint condition should be closely monitored by a health care professional. To date, there are no well-known drug interactions with boswellia.
Boswellia comes in capsule form at your local or internet health food store. When making a purchase always read the label to ensure that the product is standardized to its active acids to ensure quality and purity and to ensure that the herb when taken regularly will function as intended.
*Statements contained herein have not been evaluated by the Food and Drug Administration. Boswellia is not intended to diagnose, treat and cure or prevent disease. Always consult with your professional health care provider before changing any medication or adding Vitamins to medications.
(http://vitanetonline.com/forums/Index.cfm?CFApp=1&Message_ID=2017)
---
Third- The Science (Putting It All Together) Boswellia & Inflammation



Date: April 03, 2008 12:44 PM
Author:
Darrell Miller (dm@vitanetonline.com)
Subject: Third- The Science (Putting It All Together) Boswellia & Inflammation

Frankincense has traditionally been used in Ayurvedic medicine for centuries, and is even mentioned in the Bible. The trunk exudes a resin containing mono- and sesquiterpenes that possess powerful anti-inflammatory properties. They are also well known antiseptics and astringents, and support the immune and respiratory systems.
These terpenes are commonly referred to as boswellian acids, and consist of a carboxylated pentacyclic triterpene with at least one more functional group. Both the alpha and beta acid have a hydroxyl (-OH) grouping, and there are also the acetyl (CH3CO-) equivalents with an acetyl group replacing the OH. There are other so-called-boswellian acids, and it is believed that they all play a part in the anti-inflammatory properties of the resin.
The acetyl derivatives are thought to be involved in the death of some cancer cells, particularly those involve in brain and colon tumors, and also leukemia. The way in which they achieve this appears to be a programmed progression that ends with the dying out of the cells rather than a violently destructive mechanism, which lends credence to the Ayurvedic belief that the treatment is a natural one designed by nature.
The anti-inflammatory properties of the acetyl triterpenes are due to their effect on leukotrienes that sustain the inflammatory reactions of many allergic reactions and also of asthma. They appear to inhibit the enzyme elastase in leukocytes; this is a crucial enzyme in the production of the chemicals that promote inflammation.
It has been established that the inflammatory response of the immune system is due to the action of specific enzymes, so it stands to reason that if you can inhibit these enzymes, then you will also inhibit the immune response to specific initiators and so reduce the pain involved. Bosellian acid in the form of triterpenes appears to contain these inhibitors, and this would appear to explain its effectiveness. Pinene and phellandrene are among the terpenes isolated from Boswellia.
A standardised dose of 60% - 65% of Bosellian acids is generally used, so if you are purchasing Boswellia this is what you should be looking for. Keep in mind that it is intended to treat inflammation, ands that inflammation is an indicator that something with your body is not quite right. Therefore, while inflammation is painful, and Boswellia may help, you should also treat the cause of the inflammation by treating the immune system.
(http://vitanetonline.com/forums/Index.cfm?CFApp=1&Message_ID=1741)
---
Secondly, the Herb Boswellia



Date: April 03, 2008 12:43 PM
Author:
Darrell Miller (dm@vitanetonline.com)
Subject: Secondly, the Herb Boswellia

Boswellia is a tree that has a number of different species that have been used in Ayurvedic medicine. This is a form of Indian medicine that is used today by millions in India, and also in the neighboring Nepal and Sri Lanka. Its approximate translation is 'Meaning of Life', or could even be subtended to 'Science of Life', and is more a system of health care than the treatment of specific conditions.
There are four species of Boswellia: Boswellia carteri, Boswellia frereana, Boswellia sacra and Boswellia serrata, and it is B.serrata that is predominantly used in Ayurvedic medicine to treat a number of conditions, including ulcers, rheumatoid arthritis, dysentery and asthma. It is not coincidence that most of these are inflammatory conditions, and even dysentery is a form of inflammatory colitis.
You might be more familiar with Boswellia by the fragrant resin that it produces: Frankincense. There are different grades of Frankincense according to the species and grade of Boswellia, and if you are using the resin for its aroma then that could be an important consideration. However, the active ingredient of Boswellia are the so called boswellic acids that are contained within the resin.
It has been used in the treatment of a number of inflammatory conditions including asthma. Many do not realize that asthma is an inflammatory response of the immune system to particulate irritants in the airway such as cigarette smoke and other small particles. In this case the inflammation is caused by the histamine that is released by mast cells sent to the area of irritation by the immune system.
(http://vitanetonline.com/forums/Index.cfm?CFApp=1&Message_ID=1740)
---
Benefits - Supports joint function and tissue health*



Date: December 11, 2006 03:46 PM
Author:
Darrell Miller (dm@vitanetonline.com)
Subject: Benefits - Supports joint function and tissue health*

To understand glucosamine's role, it is important to understand joint structure and function. Cartilage in the joints acts as a shock absorber to cushion the blows of daily wear and tear. Joint cartilage is made of a unique connective tissue that consists of collagen and proteoglycans. Collagen is a strong, fibrous, insoluble protein. Proteoglycans are large, carbohydrate-rich protein chains made up of 95 percent polysaccharides and 5 percent protein called glycosaminoglycans (GAGs). GAGs are composed of repeating two-sugar units (disaccharides) that contain glucosamine sulfate and other amino sugars. Surrounding the joint cartilage is synovial fluid, which contains many substances including its chief component, hyaluronic acid. Hyaluronic acid forms the backbone of other proteoglycans and is responsible for the thickness of synovial fluid as well as its lubricating and shock-absorbing properties. Synovial fluid also provides nutrients for the joint cartilage.
Glucosamine sulfate is a normal constituent of glycosaminoglycans in cartilage and synovial fluid. In essence, glucosamine sulfate provides important building blocks for cartilage production. Laboratory studies suggest that glucosamine may also function to stimulate production of cartilage-building proteins. It is also thought that the sulfate portion of the molecule contributes to the efficacy of glucosamine sulfate in the synovial fluid by providing the elemental sulfur needed for strengthening cartilage and aiding glycosaminoglycan synthesis. 1,2,3
Glucosamine sulfate has been the subject of research for over twenty years. Clinical trials as well as experimental studies have repeatedly supported the efficacy of oral glucosamine sulfate in supporting joint function. In one large open trial, over 1200 people took oral glucosamine sulfate for periods ranging from 36 to 64 days. In this multi-center trial, ninety-five percent of the subjects experienced greater joint comfort and increased mobility. The physicians reported "good" results in 59%, and "sufficient" results in 36%. Furthermore, the improvements in joint health lasted for up to three months after the glucosamine sulfate was discontinued. 3
Promotes optimal joint comfort, function and flexibility*
Boswellia serrata (Indian Frankincense) has been used for centuries in the Indian Ayurvedic system of medicine to maintain healthy joints. Even today, this is one of the primary uses for this plant in Ayurvedic medicine. Boswellic acids have been shown to support healthy joint tissue, maintain circulation to joints, enhance joint mobility, and promote joint comfort in animal models without known side effects. 4
Boswellin® is an extract rich in boswellic acids. Boswellic acids are potent modulators of enzymes involved in leukotriene synthesis in vitro, promoting a healthy balanced production of these components of the immune system.5 Healthy leukotriene balance can lead to enhanced joint function. A human clinical study was conducted to assess the effects of supplementation with a formula containing Boswellia, Curcumin and other nutrients on joint function. In this double-blind placebo-controlled crossover trial, participants were randomly assigned to receive the herbal formulation or a placebo for 3 months. Following this 3-month period, the treatments were reversed for an additional 3 months. The results showed that while each group was receiving the herbal formulation, they had superior joint function and a greater sense of joint comfort when compared to the placebo groups.6 Other trials lend further support to Boswellia's ability to promote healthy joint function.4,6,7
Curcumin is a potent antioxidant that has known free radical scavenging activity. This activity of Curcumin is thought to play a major part in its role as a joint protective nutrient. In fact, the numerous beneficial effects attributed of whole turmeric are thought to stem in large measure from the antioxidant properties of curcuminoids. Antioxidants neutralize free radicals, which are highly unstable molecules that can damage cellular structures through abnormal oxidative reactions. Curcumin is not toxic to cells, even at high concentrations. Pure Curcumin was shown to be less protective than a mixture of curcuminoids, indicating a possible synergism among the curcuminoids.8
Curcumin demonstrates several other in vitro effects linked to free radical scavenging. Curcumin scavenges nitric oxide, a compound associated with the body's inflammatory response.9 Curcumin also demonstrates in vitro inhibition of certain enzymes involved in promoting inflammatory reactions in the body. Together these results strongly suggest that Curcumin is a potent bioprotectant with a potentially wide range of therapeutic applications.9,10,11
Preliminary human trials have assessed the therapeutic potential of Curcumin, with results that verify the traditional use of turmeric as an herb to enhance joint health. In a short-term double-blind, cross-over, comparative study, eighteen people were randomized to receive Curcumin (1200 mg daily) or an alternative therapy for two-week periods. The participants in the Curcumin groups were shown to produce measurable enhancements in joint flexibility and walking time.12 Research suggests that Curcumin and Boswellia work extremely well in combination to benefit joint health and mobility, as trials combining both nutrients have yielded highly positive results.
Bioperine-Nature's Absorption Enhancer Boosts Nutrient Absorption*
Traditional Ayurvedic herbal formulas often include black pepper or long pepper as synergistic herbs. The active ingredient in both black pepper and long pepper is the alkaloid, piperine. Experiments carried out to evaluate the scientific basis for the use of peppers have shown that piperine significantly enhances bioavailability when consumed with other substances.13 Several double-blind clinical studies have confirmed that Bioperine® increases absorption of nutrients.14
Curcumin is known to be poorly absorbed in the intestinal tract when used on its own, thereby limiting its therapeutic effectiveness. Oral doses are largely excreted in feces, and only trace amounts appear in the bloodstream. However, a study has shown that concomitant administration of 20 mg of piperine with 2 grams of Curcumin was able to enhance Curcumin bioavailability by an astounding 2000%. 15 These results speak to the wisdom of including a small amount of Bioperine® in the formulation to ensure nutrient bioavailability.
Sustained Release – For lasting joint comfort and convenient dosing
To ensure that the body can utilize all of the joint health-enhancing nutrients effectively, Best Joint Support featuring ArthriBlend-SR™ has been designed to have a sustained release delivery system. The nutrients are released over a longer period of time, maximizing absorption and providing the comfort-enhancing properties in a sustained manner. This unique delivery system allows the product to be taken just twice daily while maintaining its efficacy throughout the day.
Safety
Suggested Adult Use: Take two tablets every 12 hours. Take 4 tablets daily.
Scientific References
1. Vidal y Plana, R.R., Bizzarri, D., Rovati, A.L. Articular cartilage pharmacology: I. In vitro studies on glucosamine and non-steroidal antiinflammatory drugs. Pharmacological Research Communications 1978; 10(6):557-569.
2. Tapadinhas M.J., Rivera, I.C. Bignamini, A.A. Oral glucosamine sulphate in the management of arthrosis: report on a multi-centre open investigation in Portugal. Pharmatherpeutica 1982; 3(3):157-68.
3. Vaz, A.L. Double-blind clinical evaluation of the relative efficacy of ibuprofen and glucosamine sulphate in the management of osteoarthrosis of the knee in out-patients. Current Medical Research and Opinion 1982; 8(3):145-149.
4. Kimmatkar N, Thawani V, Hingorani L, Khiyani R. Efficacy and tolerability of Boswellia serrata extract in treatment of osteoarthritis of knee--a randomized double blind placebo controlled trial. Phytomedicine. 2003 Jan;10(1):3-7.
5. Safayhi, H., Mack, T., Sabieraj, J., Anazodo, M.I., Subramanian, L.R., and Ammon, H.P.T. (1992) Boswellic acids: Novel, specific, nonredox inhibitors of 5-lipoxygenase. J. Pharmacol. Exp. Ther. 261(3), 1143-1146.
6. Boswellia serrata. Alternative Medicine Review Monographs – Volume One. 2002.
7. Kulkarni RR, Patki PS, Jog VP, Gandage SG, Patwardhan B. Treatment of osteoarthritis with a herbomineral formulation: a double-blind, placebo-controlled, cross-over study. J Ethnopharmacol. 1991 May-Jun;33(1-2):91-5.
8. Majeed, M., Badmaev, V., Shivakumar, U., Rajendran, R. Curcuminoids: Antioxidant Phytonutrients. 1995. Piscataway, NJ: NutriScience Publishers.
9. Snow, J.M. Herbal Monograph: Curcuma longa L. (Zingiberaceae). The Protocol Journal of Botanical Medicine, Autumn 1995:43-46.
10. Rao, S., Rao, M.N.A. Nitric oxide scavenging by curcuminoids. J Pharm. Pharmacol. 1997;49:105-7.
11. Ramsewak, R.S., DeWitt, D.L., Nair, M.G. Cytotoxicity, antioxidant, and anti-inflammatory activities of Curcumins I-III from Curcuma longa. Phytomedicine 2000;7(4):303-308.
12. Deodhar, S.D., Sethi, R. Srimal. R.C. Preliminary study on antirheumatic activity of curcumin (diferoyl methane). Indian J Med Res 1980;71:632-34.
13. Atal, C., Zutshi, U., Rao, P. Scientific evidence on the role of Ayurvedic herbals on bioavailability of drugs. Journal of Ethnopharmacology 1981;4:229-232.
14. Bioperine®–Nature's Bioavailability Enhancing Thermonutrient. Executive Summary. 1996; Sabinsa Corporation, Piscataway, N.J.
15. Shoba, G., et al. Influence of piperine on the pharmacokinetics of curcumin in animals and human volunteers. Planta Medica 1998;64(4):353-6.


--
for Great Joint Health buy Best Joint Support at Vitanet


(http://vitanetonline.com/forums/Index.cfm?CFApp=1&Message_ID=1438)
---
Guggul – New Benefits for Heart Health



Date: May 11, 2005 09:00 PM
Author:
Darrell Miller (dm@vitanetonline.com)
Subject: Guggul – New Benefits for Heart Health

Gum Guggul–New Benefits for Heart Health from an Age-Old Herb
by Richard Conant, L.Ac., C.N.

The 1990's have seen a growing interest in herbs from India's ancient Ayurvedic tradition. One Ayurvedic herb in particular, "gum guggul," stands at the forefront, thanks to its rather remarkable benefits for the heart and cardiovascular health. A relative of myrrh and Frankincense, gum guggul is a resin tapped from India's Commiphora mukul tree. Known more commonly in the Far East as simply "guggul," the herb has proven to be one of the most effective natural cholesterol-lowering agents ever discovered. Cholesterol reductions with guggul can be twenty percent or higher, and the herb also raises HDL, the more beneficial form of cholesterol. Studies also show guggul may help prevent atherosclerosis, by retarding the formation of fatty, cholesterol-laden deposits in blood vessel tissues.

Recent research on guggul has revealed that guggul also blocks the oxidation of LDL cholesterol, by acting as an antioxidant. LDL, which carries cholesterol from the liver to the rest of the body, is generally regarded as a key element in the development of atherosclerosis. But only when it is oxidized by free radicals does LDL accumulate in arteries. It its unoxidized or "native" state, LDL is more or less benign. Checking LDL oxidation is vital to keeping blood vessels free of plaque.1 (This is one of the major reasons why antioxidants are so important.) Guggul, by both lowering blood cholesterol and acting against LDL oxidation, now stands out as one of the world's most valuable herbs for heart health.

Guggul first caught the attention of the scientific world in1966, thanks to an Indian medical researcher who submitted a doctoral thesis on gum guggul.2 Her interest had been kindled by references to the herb in a centuries-old Ayurvedic text. Apparently, poor cardiovascular health and atherosclerosis were a problem back then just as they are today. Translated from Sanskrit, this text describes, in elegant detail, a condition called "coating and obstruction of channels." The cause, according to the ancient writers? Faulty metabolism due to overeating of fatty foods and lack of exercise. Death was said to be the end result of leaving this condition uncorrected. The recommended treatment plan emphasized diet and herbs, chiefly gum guggul.3

References to guggul in ancient literature actually go back even farther. The herb is mentioned in the Vedas, the holy scriptures of India believed to be anywhere from 3,000 to 10,000 years old. One stanza is translated as follows: "Disease (consumption) does not afflict and the curse never affects whom the delicious odor of the healing Guggul penetrates (spreads). The diseases also flee away in all directions from him like horses and deer, O Gugulu! Either born from Sindhu or from the sea. I chant your name for the removal of diseases."3

Struck by the obvious similarity between "coating and obstruction of channels" and atherosclerosis, the Indian researcher decided to study gum guggul's effect on blood fats in rabbits. Over a two-year period, the animals were fed hydrogenated vegetable oil to artificially raise their cholesterol levels. Guggul was administered to one group of rabbits, while the rest served as controls. At the end of the study the rabbits given guggul had normal cholesterol and blood lipid levels. Their arteries showed no fatty streaks or plague deposits. This caught the attention of the Indian scientific community, and numerous clinical trials ensued, both on animals and humans. In study after study, guggul consistently produced substantial reductions in cholesterol and triglyceride levels, while raising HDL.

The active ingredients in guggul are a group of natural plant sterols. Among these, substances called "guggulsterones" are the most important ingredients for the cholesterol and blood fat lowering properties of guggul, with the other sterols acting as a synergistic supporting cast.4 A number of mechanisms are suggested, although not definitely proven, for how the herb works; these include reducing the synthesis of cholesterol in the liver, enhancing cholesterol removal from the gut, stimulating thyroid function and increasing the number of receptors in the liver for uptake of LDL.3,5

Guggul extracts are now standardized for guggulsterone content. The herb naturally contains about 2 percent guggulsterones. Quality extracts contain a minimum of 2.5 percent, which assures the user is getting a product potent enough to produce results. Since the late 1980's clinical trials have used the standardized extract.6,7,8 The product is readily available in the U.S.

The ability of guggulsterones to prevent oxidation of LDL was discovered in a 1997 study done by scientists at the Central Drug Research Institute in Lucknow, India.9 This study sheds light on how guggul works against "coating and obstruction of channels." Remember that oxidized LDL forms the plaque that coats and eventually obstructs blood vessels. The researchers mixed LDL from human blood with a free radical promoting agent, either alone or in combination with guggulsterones. Samples were then analyzed for the presence LDL oxidation byproducts. The results showed that guggulsterones strongly protect LDL from being oxidized. Guggulsterones block the formation of hydroxyl radicals, a potent type of free-radical that attacks cell membranes.

Guggulsterones may also help keep the heart muscle itself healthy. When the heart muscle is deprived of oxygen, a condition known as "myocardial ischemia," it can be severely damaged by free radicals. The body tries to counter this with SOD, a key enzyme present in cells that neutralizes free radicals. SOD levels are significantly reduced in damaged heart tissues. Guggulsterones have been found to reverse this decrease by more than two-fold.10

Like the writer of that age-old verse found in the Vedas, contemporary herbalists hold gum guggul in the highest regard. Backed as it is by scientific research linked to centuries of traditional use, gum guggul has a bright future as a natural resource for maintaining normal cholesterol and blood fats, and for protecting heart health.

References

1. Heinecke, J.W. Free radical modification of low density lipoprotein: mechanisms and biological consequences. Free Radical Biology & Medicine 1987;3:65-73.

2. Satyavati, G.V. Effect of an indigenous drug on disorders of lipid metabolism with special reference to atherosclerosis and obesity (Medoroga) M.D. thesis (Doctor of Ayurvedic Medicine). Banaras Hindu University, varanasi, 1966.

3. Satyavati, G. Gugulipid: a promising hypolipidaemic agent from gum guggul (Commiphora wightii). Economic and Medicinal Plant Research 1991;5:47-82.

4. Dev, S. A modern look at an age-old Ayurvedic drug-guggulu. Science Age July 1987:13-18.

5. Singh, V. et. al. Stimulation of low density lipoprotein receptor activity in liver membrane of guggulsterone treated rats. Pharmacological Research 1990;22(1):37-44.

6. Nityanand, S., Srivastava, J.S., Asthana, O.P. Clinical trials with gugulipid. J. Ass. Physicians of India 1989;37(5):323-28.

7. Agarwal, R.C. et. al. Clinical trial of gugulipid-a new hypolipidemic agent of plant origin in primary hyperlipidemia. Indian J Med Res 1986;84:626-34.

8. 'Gugulipid' Drugs of the Future 1988;13(7):618-619.

9. Singh, K., Chandler, R. Kapoor, N.K. Guggulsterone, a potent hypolipidaemic, prevents oxidation of low density lipoprotein. Phytotherapy Research 1997;11:291-94.

10. Kaul, S. Kapoor, N.K. Reversal of chnages of lipid peroxide, xanthine oxidase and superoxide dismutase by cardio-protective drugs in isoproterenol induced myocardial necrosis in rats. Indian Journal of Experimental Biology 1989;27:625-627.





--
VitaNet&reg
VitaNet&reg Staff


(http://vitanetonline.com/forums/Index.cfm?CFApp=1&Message_ID=27)