Buy Solaray At Discount Prices Of 43% Off And Up!


Green Algae


Messages 1-17 from 17 matching the search criteria.
---
Blue Green Algae: A Complete Protein Source Or Not?


Date: November 02, 2013 10:31 AM
Author:
Darrell Miller (dm@vitanetonline.com)
Subject: Blue Green Algae: A Complete Protein Source Or Not?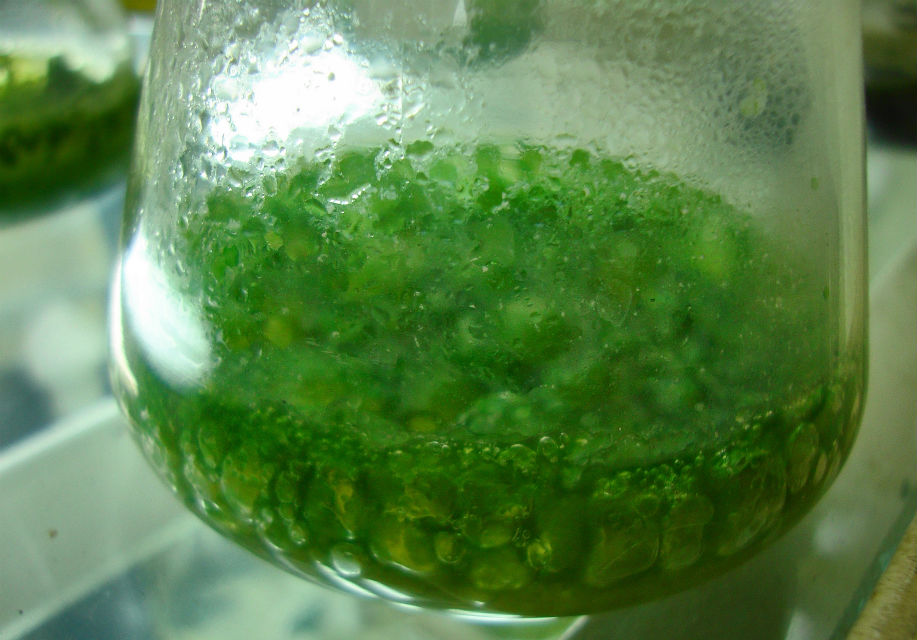 Blue Green Algae (BGA) is said to be high in dietary nucleotide which are highly rich in minerals and have a higher concentration of beta- carotene than broccoli and they are also loaded with antioxidants which are a good source of omega fatty acids and high alkalizing.
The blue Green Algae are made of approximately 70 percent vegetable protein and give all the necessary amino acids. It therefore makes it a complete protein source for vegetarians and also for those who may be interested in taking in less animal protein.

Good For Children And Adults

The blue Green Algae are good food for both children and adults because they are rich in calcium, enzymes, vitamins B12, iron and chlorophyll. It is therefore good to use as an anti aging since it has the necessary nutrients and iron.

It can be used as an anti inflammatory, and helps relief headaches while also strengthening the immune system, and also improve energy levels.

Help Sleep And Detox

The enzyme in BGA helps in better digestion and coats the stomach lining. In children and adults alike, it will help in improving sleep, because it is detoxifying. Green foods are also known to help lessen appetite for foods thus help in weight loss.
Those who consume the blue Green Algae are said to be healthier than those who do not. The blue green alga makes its consumers have good brain development hence improved memory, and also have ability to cope with stress. They also have healthier skin, hair and nails because of the iron content.

According to the examiner.com website, http://www.examiner.com/ Blue Green Algae is best when eaten on an empty stomach and accompanied by juice or water. It is a strong and effective healing food and it is said to be more powerful when it is still fresh.
It is important to harvest it from a clean and trusted source and should be tested for harmful micro organisms and should also be carefully processed to retain its nutrients, if one is to benefit from it.

Reference:
http://www.examiner.com/article/blue-green-algae-top-ten-reasons-to-try-this-super-food
(http://vitanetonline.com/forums/Index.cfm?CFApp=1&Message_ID=2871)
---
What is Red Marine Algae And What Are Its Health Benefits?



Date: June 01, 2011 04:21 PM
Author:
Darrell Miller (dm@vitanetonline.com)
Subject: What is Red Marine Algae And What Are Its Health Benefits?

Red Marine Algae And Your Health.
Red marine algae refer to a large group of seaweeds that contain phycobiliproteins, which give them their red coloration. They are simple organisms in that they do not have complex tissues in contrast with terrestrial plants. Many species of red marine algae plays an important role in the formation of coral reefs as they secrete calcium carbonate as well as provide nutrition for other marine species. Like plants, they are capable of making their own food by way of photosynthesis. And like most other seaweeds, they are excellent sources of vitamins, minerals, and other healthy organic compounds.
Scientific Classification
Rhodophyta is the taxonomic classification of all red marine algae. It is oftentimes considered a part of the plant kingdom, but more recent definitions of plant suggest red algae belong to a kingdom of their own. Rhodophyta is one of the largest groups of algae, second only to Green Algae. It consists of up to 6000 aquatic species that are widely distributed in the tropical, temperate, and even frigid zones. These species usually take up residence along the coastal regions and significantly contribute to the distribution, abundance, and ecology of organisms found in the extended perimeter of each continent.
Historical Uses
Seaweeds have become a part of the staple diet of many communities throughout history, and red marine algae are one of the best sources of human nutrition among all seaweeds. For thousands of years, different species of red algae have enjoyed significant presence in cuisines from all over the world. It is often consumed uncooked or added to salads. It is also an important ingredient in soups and stews. Ocean farmers have learned different techniques of domesticating crops of algae, and cultivation has been the solution to the growing demand of red marine algae in the past few decades.
Industrial Applications
Red marine algae have steadily grown in economic value since the 20th century. In addition to their historical culinary uses, their application now extends to medical science. Several organic compounds have been isolated from different species of red marine algae are now in wide use in the food and drug industries. For example, gelatinous substances are derived from agarophytes, any species of seaweeds that belong to rhodophyta. These substances are used in the production of beer, food preserves, ice cream as well as papers, fabrics, lubricants, and other personal care products.
Medicinal Value
Red marine algae have a special place in antiviral research. Many species are now identified to contain organic compounds that are of medicinal value against several viruses. Decades-long studies have come to a conclusion that sulfated polysaccharides derived from red marine algae have an inhibitory effect on replication of herpes simplex virus (HSV). There is good evidence that one class of sulfated polysaccharides called carrageenan offer some protection against transmission of herpes. Furthermore, recent studies have revealed that sulfated polysaccharides are potent inhibitors of HIV-1 in cell culture.
Red marine algae is an excellent source of nutrients found in the sea. Get some red marine algae and reap the benefits of this nutrient rich food today!
(http://vitanetonline.com/forums/Index.cfm?CFApp=1&Message_ID=2316)
---
Green Foods Can Boost Improve Wellness



Date: April 19, 2010 10:29 AM
Author:
Darrell Miller (dm@vitanetonline.com)
Subject: Green Foods Can Boost Improve Wellness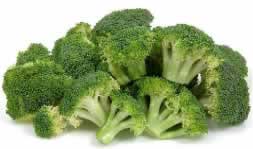 Green foods are phyto-foods that typically contain a high amount of chlorophyll, which is the substance that gives plants their green color. Also, chlorophyll allows the plant to use sunlight to access nutrients from the soil. These plants contain some of the most important nutrients, which includes vitamins, minerals, bioflavonoids, antioxidants, protein, amino acids, enzymes, and fiber. The high content of nutrients found in green foods makes theme extremely valuable for keeping the body in optimum health. Some green foods include algae, cereal grasses, and legumes.
Green foods are not always green in color. There are a variety of colors that can be found in the green foods category. Some greens include spirulina, chlorella, blue-Green Algae, wheatgrass, barley, alfalfa, broccoli, spinach, parsley, cabbage, rice grass, kale, and celery. Additionally, there are red, yellow, and orange green foods. These include the tomatoe, cranberry, cayenne, red and yellow peppers, orange juice, grapefruit, pineapple, brown rice, papaya, and squash. There is also a blue group of green foods, which includes grape skin extract, black cherry, beet juice, and elderberry. The white group of green foods includes apple pectin, garlic, and onion.

There are four green foods that are especially beneficial to the body. The first of these is baby broccoli. The federal diet recommendation for adults includes at least three cups of dark leafy greens in a week. This includes broccoli, kale, mesclun, and spinach. Broccoli sprouts are great because they contain more vitamins than the adult version. There is no need to take your greens as juice, unless you prefer them that way, as the full vegetable provides the body with much more fiber. Secondly, it is believed that the Chinese may have lower cancer rates because of their consumption of green tea.
Green tea should be consumed when it is freshly brewed, as bottled or instant tea has little key catechins to work as antioxidants. One may need to take green-tea pills or expect to spend a good deal of time brewing and drinking to get the full benefits. Research shows, concentrated green tea pill that are equal to eight to sixteen cups a day is required in order to boost the production of enzyme enough to make carcinogens less toxic. The third is limes, which are plentiful in vitamin C and act as a potent antioxidant. Scientists have shown that vitamin C, and potentially other antioxidants, can indeed inhibit the growth of some tumors. Lastly, it has been found that garlic may be responsible for blocking the formation of potent carcinogens in the liver. Additionally, it acts as a natural antifungal and possesses antibiotic like properties.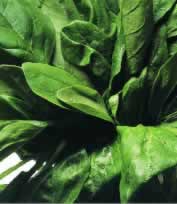 Green foods have gradually risen in popularity, as many individuals are becoming more and more concerned about their health. When they think they are not getting enough essential nutrients in their diets, they often turn to green foods. Everyone could benefit from the addition of green foods to their diet. This is especially true for those individuals who are in poor health. Additionally, athletes are in need of extra nutrients. This is because they often put their bodies under stress because of the intense training they go through.
Green food supplementation could help the body grow muscle and bone tissue. Pregnant women, along with those developing fetuses, could definitely use the extra nutrients, especially during development stages. For more information on the many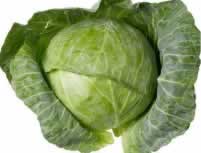 beneficial effects provided by green foods, please feel free to contact a representative from your local health food store.
(http://vitanetonline.com/forums/Index.cfm?CFApp=1&Message_ID=2156)
---
Chlorella



Date: October 03, 2008 10:58 AM
Author:
Darrell Miller (dm@vitanetonline.com)
Subject: Chlorella


A lot of us eat without really thinking about the food that we are putting into our bodies. This is extremely unfortunate because diet is crucial to human health. A good diet depends on choosing what to eat and how much to eat, because otherwise food can actually harm someone. People's food choices in Japan have significantly changed in recent years, with the Japanese diet becoming more and more like the American and European diet, leading to an increase in various diseases that are associated with the Western diet increasing in Japan. This new Japanese diet is high in protein and fat and low in fiber, just the way the Western diet is.
These dietary changes have caused an increase in body fat, sticky blood, damaged blood vessel walls, and rise in dietary-related diseases like hypertension, diabetes, hyperlipemia, cancer, heart disease, and cerebrovascular disease. These diseases are abundant in Western countries, with the number one cause of death in the United States being heart disease. It has been found that the main cause of death in many advanced countries is related to diet.
Chlorella has the ability to prevent diseases that are caused by diet. Chlorella is a type of algae, the very origin of the food chain, and is a highly regarded health-food supplement for use in maintaining the human body. Introduced to the health-food marketplace about 40 years ago, chlorella was first established in Japan and today is produced by Japan, Korea, Taiwan, and Indonesia.
Not only is it used for health-food supplementation, but also in processed foods, food additives, medication additives, marine feeds, feed additives, and fertilizers. Chlorella is helpful in supplementing nutrients of high-quality, plant-based proteins, vitamins, minerals, chlorophyll, and antioxidants. It has been shown to help lower cholesterol, regulate the intestines, detoxify the body, lower blood pressure, and regulate the immune system, In short, chlorella helps the human body to maintain balance.
It is likely that Chlorella appeared on the Earth many thousands of years ago. It is a fresh-water, one-celled Green Algae that can be found widely in lakes and marshes throughout the world. This plant was discovered and named by M.W. Beyerinck of Holland in 1890. In size, chlorella is 2 to 10 microns, which is slightly smaller than a red blood cell. It is an ancestor of such vegetables as spinach and pumpkins. As compared to other plants, chlorella has a high concentration of chlorophyll, making its capability for photosynthesis many times higher than that of other plants. Because of its high-quality, plant-based protein, vitamins, minerals, dietary fiber, and antioxidants, chlorella is able to maintain human health and prevent and treat disease.
Diseases including hyperlipemia, hypertension, diabetes, arteriosclerosis, heart disease, stroke, and cancer are closely related to diet. Heredity, aging, and environmental factors including chemical substances and stress are also all liked to the above diseases. These diseases are on the rise in advanced countries, with a lot of them being the most prevalent causes of death in many countries. To prevent diet-related illnesses, the diet must be balanced and lowered immune function must be improved.
The body also needs to be protected from health-threatening chemical substances and stress. Scientists have found that Chlorella is effective for balancing the diet, improving lowered cell function and resistance, and detoxifying chemicals and alleviating stress. Many diet-related diseases can be prevented and treated by simply adding Chlorella to ones diet.




--
Buy Chlorella at Vitanet ®, LLC


(http://vitanetonline.com/forums/Index.cfm?CFApp=1&Message_ID=1908)
---
NOW® Introduces Genuine Whole Food™ Labeling



Date: September 27, 2008 01:23 PM
Author:
Darrell Miller (dm@vitanetonline.com)
Subject: NOW® Introduces Genuine Whole Food™ Labeling

NOW is excited to highlight our line of Genuine Whole Food products with a new icon. These existing products include a wide range of items, including NOW® Flax, Alfalfa Juice, Blue Green Algae, Kelp, Spirulina, Aloe, Hoodia, Colostrum, and Chlorella. One of the most exciting to join this new product category is an Organic Red Yeast Rice that is sourced right here in the United States.
In order to provide you and your customers with the finest possible product, these items undergo a delicate process that helps retain the highest concentrations of nutrients and other beneficial extracts. They are minimally processed without adding or creating new isolates, and we do not spike our active ingredients. This results in safe ingredients that provide nutrients in their original form. NOW® Genuine Whole Foods are concentrated using only deionized water; no harsh chemical solvents are used at any stage during the process.
When it comes to the products that enter your body, natural is always better. Not only are natural products free of potentially dangerous chemicals, they also contain a wide range of nutrient compounds that cannot be recreated in a laboratory. All NOW Genuine Whole Food supplements are 100% natural and free of artificial colors, flavors, sweeteners, and preservatives. Our new Genuine Whole Foods icon identifies this commitment made to product quality. Each product delivers a ratio of nutrients similar to that found in natural food sources. This results in greater nutrition that your body can use in the most effective manner possible.
Unlike other companies that offer only a small selection of Whole Food-based products and ingredients, or none at all, NOW has a diverse selection of 68 SKUs that encompasses a wide range of health and wellness needs.
(http://vitanetonline.com/forums/Index.cfm?CFApp=1&Message_ID=1903)
---
Fiber



Date: September 12, 2008 09:43 AM
Author:
Darrell Miller (dm@vitanetonline.com)
Subject: Fiber

The ileocecal valve, which is made up of sphincter muscles that close the ileum, prevents toxins and other materials that are released by the appendix from entering into the small intestine. Additionally, the ileocecal valve helps to keep digested material in the small intestine until all of the nutrients have been absorbed. When the food residue is ready for elimination, the small intestine mixes bile, mucus, and other excretions with the food residue and releases it systematically through the ileocecal valve into the large intestine. This process prevents an overload of material in the intestine for the body to eliminate.
When the toxic material of the colon is able to enter back into the intestine, where it becomes rapidly reabsorbed, ileocecal valve syndrome occurs, which can lead to infection and disease. Symptoms of ileocecal valve syndrome include constipation, diarrhea, fatigue, irregular bowel movements, lower right bowel tenderness, acne, immune weakness, migraines, and duodenal ulcers.
To avoid ileocecal valve syndrome one should eat a diet that is high in fiber and includes whole grains. These whole grains should be soaked and cooked in order to avoid irritating the valve. Foods that cause constipation such as diary products, meat, and bananas should be avoided. Raisins, figs, and stewed prunes should be eaten for breakfast. More fresh fruits and vegetables should be added to the diet. Softer raw vegetables such as leaf lettuce, spinach, avocados, sprouts, and tomatoes should be used first.
Additionally, one should reduce the amount of meat that they eat and take a fiber supplement in order to avoid constipation. Fasting on juices two or three days a week will help to speed the healing process of the digestive tracts. Grains that are thermos-cooked are healing on the digestive tract and rich in enzymes, vitamins, minerals, and protein. The slow cooking process protects the body from destruction of vital enzymes. Milet, buckwheat, and basmati brown rice can also be eaten for breakfast, as they are easy for the body to digest and extremely nourishing. Raw vegetables and fruits, steamed vegetables, yams, and avocados are all also extremely helpful in healing the digestive tract, so they are recommended.
Nutritional supplements that can assist with ileocecal valve syndrome include antioxidants, vitamin A, B-complex, vitamin C with bioflavonoids, calcium, magnesium, essential fatty acids, blue-Green Algae, acidophilus, and plant digestive enzymes. Also, aloe vera juice, cat's claw, grape seed extract, pau d'arco, licorice, goldenseal, slippery elm, and comfrey are great herbal aids for helping for ileocecal valve syndrome.
Colon health is a lot more important than most people realize, as the digestive process is directly related to the health of the body, immune system function, and overall longevity. When any disease occurs, the colon should be the first thing looked to for treatment. By understanding what it means to have a healthy colon, adding fiber, nutritional supplements, herbal aids, and a change in diet, one can promote overall colon health. Eating habits should be changed slowly and unhealthy, nutrition robbing foods should be eliminated from the diet and replaced with whole grain foods, fruits, and vegetables.

--
Buy Fiber at Vitanet ®, LLC


(http://vitanetonline.com/forums/Index.cfm?CFApp=1&Message_ID=1889)
---
Spirulina



Date: August 13, 2008 12:44 PM
Author:
Darrell Miller (dm@vitanetonline.com)
Subject: Spirulina

A lot of people are eating healthier nowadays, as empty processed diets are being restored to more wholesome foods, causing a more conscious society to be emerging. It is important now more than ever to understand how natural foods can help us to lose weight and create a better life. Spirulina is a small spiral-coiled organism that is one of the oldest living things on earth. Spirulina also called blue-Green Algae is a nutritional powerhouse and supplies numerous benefits. For centuries it has been nourishing people and is becoming an increasingly popular option among dieters and health seekers.
Spirulina thrives in hot climates where it grows in ponds and lakes, producing twenty times more protein than soybeans that grow on an equal-sized amount of land. It actually has the richest known protein content at 60 to 70 percent. This vegetable is easy to digest and allows dieters to meet their needs for this nutrient while fighting off the craving for meat, unwanted fat, and cholesterol. The concentrated protein found in spirulina can encourage natural body weight by eliminating the highs and lows in blood sugar that come along with a high-carbohydrate diet. This effect of stabilizing blood sugar helps people with hypoglycemia.
Spirulina was originally used for food by African villagers before the Aztecs recorded consuming spirulina in what is now Mexico over five centuries ago. In India, small amounts of spirulina were used to help improve the general well-being, by enabling vegetarian villagers to maintain a healthy weight without eating meat. Spirulina was rated a better food than most other protein sources by researchers at the Toronto's McGill University when studying severely malnourished children. If you aren't consuming the recommended servings of fruits and vegetables, just one spirulina serving can give you ten times more beta carotene than carrots.
In a study at McGill University, spirulina was given to thirty men with mild hypertension and high cholesterol; results were shown to reduce cholesterol levels in all participants. The total cholesterol levels dropped significantly, but returned to baseline when the spirulina was stopped. Spirulina contains gamma-linolenic acid, which is the same nutrient that is found in mother's milk. When it is taken in large quantities, GLA has been shown to contribute to the prevention of cardiovascular disease and hormone regulation.
Scientists at UC Davis School of Medicine found that spirulina increases the production of cytokines, which provide a major defense against viruses and cancer cells. Cytokines are good for the body because they stimulate the cells that target cells which target certain pathogens. The more of these cells that you have available, the more attack forces you have to fight the cells.
The chlorophyll which is found in spirulina makes it a natural cleanser, as well as a natural appetite suppressant; making it favorable for dieters. This is extremely useful for people who are trying to lose weight or are fasting. Because spirulina is so rich in vitamin B12, iron, and magnesium, it is great for men, women, children, and vegetarians who are prone to deficiencies in these nutrients.
In conclusion, today's spirulina is grown using modern methods and available in tablets, capsules, and powders. Spirulina is a great addition to one's diet whether they are trying to boost overall health or manage weight. Stop in to your local health food store and ask about spirulina and how it can help boost your health.

--
Buy Spirulina at Vitanet ®, LLC


(http://vitanetonline.com/forums/Index.cfm?CFApp=1&Message_ID=1864)
---
Blue Green Algae a Super Food that is Foods Packed With Nutrients. Vegetarian Friendly



Date: April 11, 2008 11:24 AM
Author:
Darrell Miller (dm@vitanetonline.com)
Subject: Blue Green Algae a Super Food that is Foods Packed With Nutrients. Vegetarian Friendly


Blue Green Algae are not only an excellent source of amino acids and protein, but are generally considered to be the king of superfoods. It contains just about every nutrient you could think of, and has the added advantage of being completely natural and easily assimilated into the body.
In the USA it is harvested in Oregon, in the upper regions of the Upper Klamath Lake, although it is also available in many other parts of the world. Blue Green Algae are about the best source of vegetable protein and amino acids available to the human diet, although are now generally used as a supplement rather than as a primary food source.
However, in spite of its name, it is not an alga at all: it is a bacterium: Aphanizomenon flos-aquae (AFA), known as cyanobacteria, after the Greek for blue. Nevertheless, bacteria or not, blue Green Algae offer exceptional nutritional benefits and also health benefits to people suffering from certain conditions. Here are the best of its benefits:
1. It is natural and therefore easily assimilated and digested. You get a very high useful yield from its nutrient content, unlike other foods where a large proportion can be passed through the gut unchanged. In fact a large proportion of the food you eat passes through your body unchanged, although that is mainly due to a lack of chewing!
2. It is very high in protein, and helps to maintain healthy hair, nails and skin. If you are on a vegetation diet this is an ideal source of non-animal protein (unless you class bacteria as animals!). If you want numbers, at least 60% of the solid content of this material is vegetable protein human-ready for use.
3. It is packed full of enzymes that aid digestion, and so ensures that not only is it itself fully digested, but also that you get the most nutritional benefit from any other foods you eat. A lack of enzymes is very common in the western diet, especially the North American diet, and if you take a regular supply of blue Green Algae, then you need not also take enzyme capsules.
4. It possesses cleansing and detoxifying properties, and so helps to reduce the incidence of headaches and allow you better and more restful sleep. Toxins can act on your body to cause pain, and is associated with the free radicals discussed below.
5. It is very high in antioxidants that destroy the free radicals in your blood and tissues. Free radicals destroy body cells and can seriously damage your health. Among the health benefits that blue Green Algae provide due to its antioxidant properties are:
a) It supports the immune system and helps to prevent inflammation in your joints. It also enables you to fight off bacterial and viral infections quicker. b) It maintains the integrity of your body and skin cells, and reduces cell damage by free radicals. This has an anti-aging effect and preserves the youthful appearance of your skin, resisting wrinkling and maintaining its firmness. c) Blue Green Algae help to prevent the free radical oxidation of the LDL lipids that transport cholesterol that cause the atherosclerosis that can lead to heart attacks and strokes.
6. It provides you with energy through its effect on your body's metabolic conversion of blood glucose to energy within the mitochondria. This is partially due to its antioxidant effect and partially to the nutritional content of the bacteria. The bacteria are also a rich source of glycogen that is your body's store of emergency energy. Your liver can use the bacteria to biosynthesize its own store of glycogen that your body can use if called upon for a sudden burst of energy.
7. The amino acids it contains are of low molecular size, and can cross the blood-brain barrier. It provides nutrition to the brain, and its high chlorophyll content helps to purify the blood. Its high content of trace minerals and naturally chelated minerals renders them extremely bioavailable, and able to provide a high degree of nutrition to the brain and other organs of the body. Blue Green Algae contain rhamnose that helps nutrients to cross from the blood to the brain, and then to the brain cells that need it.
8. Blue Green Algae have been shown to help memory and mood. This is likely due at least in part to its fatty acid content, and its effect on serotonin levels.
These eight benefits are more than any other individual food source can provide, and in themselves justify the claim that blue Green Algae is the best individual food source there is. However, when we have a look at the active ingredients, and nutritional content of the bacteria, then it seems even more impressive. There is more to blue Green Algae than just a few vitamins and minerals. You can get these in any multivitamin supplement: this stuff is completely natural and all of its ingredients are completely compatible with the human digestive system.
Many of the synthetic vitamins you find in boxes and tubs are only partially absorbed due to the form they are in. Either that or they need the presence of other substances before they can be assimilated. An example is calcium, which is next to useless without magnesium and vitamin C also being present to allow it to be incorporated in the structure of the bones and teeth. With blue Green Algae, every combination of substances that nature needs for them to work properly is there. Everything gets used and everything has a role to play.
The amino acids and proteins have already been mentioned, and these unusual bacteria contain all of the trace minerals that are necessary for the amino acids and proteins to be properly used. It also contains a large quantity of beta-carotene (a natural Vitamin A precursor and strong anti-oxidant), and is also rich in Vitamin B-12 that most vegetarians are deficient in. It is therefore the perfect food for vegetarians and vegans.
If you understand the health benefits of omega 3 and omega 6 fatty acids, which blue Green Algae are also rich in, then you will understand how a foodstuff containing these fatty acids and all of the other nutritional substances listed above could be regarded as a 'Superfood'.
Blue Green Algae is probably the richest food available commercially to humans, but before you use it you should ensure that the content of blue algae in the supplement you purchase is clear and that you are purchasing a standardized amount in what you are purchasing.
Otherwise, it is difficult to see how anybody could go wrong with blue Green Algae, since it is indisputably an excellent source of protein, amino acids, vitamins and much, much more.



--
Buy Blue Green Algae at Vitanet ®, LLC


(http://vitanetonline.com/forums/Index.cfm?CFApp=1&Message_ID=1752)
---
Astaxanthin, a Member of the Carotenoid Family, is a Powerful Antioxidant



Date: January 31, 2008 09:00 AM
Author:
Darrell Miller (dm@vitanetonline.com)
Subject: Astaxanthin, a Member of the Carotenoid Family, is a Powerful Antioxidant

Astaxanthin is a member of the carotenoid family responsible for the red color of many types of algae. Being a carotenoid, it is a powerful antioxidant and free radical scavenger as well as support proper eye function.
However, such a bland statement belies the true worth of astaxanthin in its fight against free radicals. It is of particular benefit in its ability to absorb the high energy of singlet oxygen, releasing it as heat, and returning the singlet oxygen to its ground neutralized state. Singlet oxygen is a particularly harmful and reactive oxygen species of free radical that is formed in the body as part of our normal metabolism, and that contains a high level of free energy that can be used to oxidize and destroy the cells of your body.
In achieving this, astaxanthin is regarded as one of the most potent plant derived antioxidants known, being up to ten times more active than beta carotene, Lutein or its cousin canthaxanthin. So why are antioxidants so valuable to our biochemistry and what would happen if they did not exist?
Free radicals are thieves that use your body as their operating ground. They operate by stealing an electron from a molecule that comprises part of you, and in some cases when this occurs the cell from which the electron is removed is destroyed. Generally electrons go around in pairs, but occasionally an electron pair can lose one of the electrons during a chemical reaction. Many such reactions occur naturally inside the body, especially during the production of energy from blood sugars in the mitochondria, and such a molecule containing a single unpaired electron is called a free radical. Free radicals are also generated by the reactive components of many pollutants such as traffic fumes and cigarette smoke, tars and pesticides, and also by the effect of UV radiation in sunlight.
The only purpose of a free radical is to steal an electron from the first source it can find. Such reactions occur very rapidly after the free radical has been generated, and if this electron belongs to another body cell, then the cell is destroyed leading to effects such as premature aging or even cancers. Free radical oxidation of the LDL lipids that carry cholesterol around the blood causes the deposition of fatty plaques inside arterial walls that eventually become constricted or even blocked, leading to heart disease or strokes.
That is why antioxidants that destroy these free radicals are so prized, and the more of them that there are in your body then the less affect the free radicals will have on you. You will retain your youthful looks longer, and will be less liable to suffer from heart disease, cancers, circulation problems and conditions such as diabetes. Many abnormal conditions can be laid at the door of free radicals.
The stronger the free radical, the more harm it can do to you and a strong antioxidant such as astaxanthin is a very powerful weapon in your armory against them. Astaxanthin is a member of the oxygenated xanthophylls, and its high level of antioxidant power likely comes from the ketonic and hydroxyl functional groups of the ionone ring structure. It is more polar than most carotenoids, and this is a likely reason for its ability to span the cell membrane layers, with the active groups close to the hydrophilic-hydrophobic interface. They are thus more readily available at the sites where most free radicals tend to be found and provide immediate protection to the cell membrane and also to the intracellular mitochondrial membrane.
Many antioxidants destroy free radicals by donating an electron, and become oxidized themselves. Astaxanthin, however, does not do this, but instead adds the free radicals to its long double bonded chain hence avoiding oxidation and rendering it much more powerful than normal antioxidants. It is unusual among antioxidants in that it is also able to cross the blood-brain barrier, and so reduces oxidative stress that can cause neurological disorders in general, and also problems with eyesight. It can also attach itself to lipoproteins to enable it to be carried throughout the bloodstream, being available anywhere that free radicals are generated. The carotenoid is also active against active oxygen species that are responsible for inflammation.
Another property is its ability to neutralize the oxygenated free radicals formed by the photo-oxidation properties of UVA and UVB radiation. Included in these are the previously mentioned highly reactive singlet oxygen and also triplet oxygen that astaxanthin is able to neutralize without becoming oxidized. In fact reactive oxygen species in general can cause oxidative stress, and they have been thought responsible for many forms of disease and health conditions, and the powerful effect of astaxanthin in targeting many of these has led it to be regarded as highly beneficial to the immune system and to health in general.
Another benefit is the ability of the substance to help prevent the oxidation of high density lipoproteins (HDL) that are responsible for carrying cholesterol in the blood back to the liver for destruction. Free radical oxidation of HDL impairs its ability to transport cholesterol, and so decreasing the level of such free radical oxidation will by definition increase the quantity of good HDL available, and hence reduce the concentration of cholesterol in the blood. Studies have proved this to be the case, and astaxanthin supplements are very beneficial to those suffering from high blood cholesterol levels, and helps protect them from heart disease and strokes.
The substance is naturally available from a wide range of marine sources, such as lobsters (where it was first discovered), shrimp, salmon, trout and in a wide variety of red and Green Algae. The substance is also used as a red pigment. Carotenoids are essential, meaning that they are not produced in the human body and can only be obtained in our diets.
For that reason, the most convenient way to take it, apart from continually eating shrimp and lobster, is as a supplement. Astaxanthin is available either as a powerful antioxidant in its own right, or in combination with other substances with which it acts to provide a very strong deterrent to any free radicals that think they can freely roam your body.


--
Reduce Stress at Vitanet&reg, LLC with proper nutrition


(http://vitanetonline.com/forums/Index.cfm?CFApp=1&Message_ID=1711)
---
Astaxanthin - PHYTONUTRIENT ANTIOXIDANT



Date: December 28, 2005 10:20 AM
Author:
Darrell Miller (dm@vitanetonline.com)
Subject: Astaxanthin - PHYTONUTRIENT ANTIOXIDANT

"PHYTONUTRIENT ANTIOXIDANT" Astaxanthin
Potent Natural Antioxidant
More Powerful Than Vitamin E And Other Carotenoids
Supports Healthy Immune and Cardiovascular Function
Well-Researched With Documented Results
High Quality BioAstin® Astaxanthin
Carotenoids are a class of lipid-soluble natural pigments found in plants, as well as in phytoplankton and certain fungi and bacteria. The red, orange and yellow colors seen in fruits and vegetables are from carotenoids. When various aquatic animals such as salmon and shrimp eat plants containing some of the over 700 compounds that make up the carotenoid class, those animals are also decorated with the same brilliant colors. However, carotenoids do more than provide color - they're powerful phytonutrient antioxidants. Beta carotene, lutein, and lycopene are some of the more well-known carotenoids, but the most powerful found to date is astaxanthin.
Astaxanthin is a fat-soluble carotenoid with a unique molecular structure that makes it an extremely effective antioxidant. The PDR® Medical Dictionary 2nd Edition defines an antioxidant as, "An agent that inhibits oxidation; any of numerous chemical substances, including certain natural body products and nutrients, that can neutralize the oxidant effect of free radicals and other substances." Not only is astaxanthin a potent free radical scavenger, but it also can protect against oxidation, which limits the number of free radicals produced. Additionally, it's very effective at quenching a molecule called singlet oxygen, a harmful reactive oxygen species formed through normal biological processes. Singlet oxygen possesses a high amount of excess energy that must be released to keep it from damaging other cells. Astaxanthin absorbs this energy and dissipates it as heat, and in the process returns the singlet oxygen to a grounded state.
A growing body of research is showing that astaxanthin is the creme de la creme of phytonutrient antioxidants. Studies comparing astaxanthin to other carotenoids have shown it to possess antioxidant activity up to 10 times stronger than that of beta carotene, canthaxanthin, lutein and zeaxanthin.4 A study published in 1990 conducted by Kurashige and associates compared the effectiveness of vitamin E and astaxanthin for the prevention of lipid peroxidation. The results showed that astaxanthin is 100-500 times more effective in preventing lipid peroxidation in vivo than vitamin E.5
Astaxanthin in algae provides protection against the effects of ultraviolet (UV) light exposure, and studies are showing that this protective effect is also imparted with dietary astaxanthin. Scientists believe that astaxanthin effectively scavenges the oxygen radicals produced through photo-oxidation caused by UV exposure. A 1995 study by Savoure and associates studied the protective effects of astaxanthin, beta carotene and retinol against UVinduced photo-oxidative stress. The results showed that astaxanthin is extremely effective in preventing increases of certain polyamines created through photo-oxidation, which damages skin. A particular polyamine was found to increase only 1.5-fold in subjects fed astaxanthin, whereas subjects in the control group experienced a significant 4.1- fold increase. It was concluded that astaxanthin works through a particular enzyme, increasing this enzyme's consumption of polyamines in response to irradiation.
Research has shown that astaxanthin also offers cardioprotective effects through its ability to decrease oxidation of HDL ("good" cholesterol), which is a cholesterol transporter in the blood. It's well established that high levels of HDL and low levels of LDL ("bad" cholesterol) are desirable for healthy cardiovascular function, so protecting HDL from oxidation means there's more circulating in the bloodstream. In a 1992 study by Murillo, subjects were fed dietary astaxanthin for 30 days. HDL cholesterol increased 57mg/dL, compared to the control diet (42.4 mg/dL). LDL cholesterol decreased from 12.5 mg/dL to 9.6 mg/dL. Clearly, astaxanthin exhibited an influence on the ratio of these two lipoproteins.
We can thank the lobster for the discovery of astaxanthin. Researchers working with an extract of the lobster Homarus astacus first characterized astaxanthin in 1938. It was soon discovered that astaxanthin is abundant in nature, although mostly in very low concentrations. The greatest source found is in Green Algae called Haematococcus pluvialis, which also contains other carotenoids such as beta carotene and lutein. NOW® Foods Astaxanthin supplies 4mg of this effective phytonutrient antioxidant and is an excellent source of this outstanding member of the carotenoid family. The astaxanthin used for our product is BioAstin® supplied by the Cyanotech Corporation, one of the premier suppliers of highquality astaxanthin taken from Haematococcus pluvialis, the richest natural source discovered. In addition to Astaxanthin, NOW® offers other carotenoids, including Lutein, Beta Carotene and Lycopene. Research continues to support the inclusion of carotenoids in the diet to support overall health. This is even truer for those with less than perfect diets and for those who smoke or spend any time with someone who does.
References
1) Hawkins, E.B.; Astaxanthin and Oxidative Stress; Natural Pharmacy, October 2003, pp. 20-21
2) Lorenz, R.T.; Astaxanthin, Nature's Super Carotenoid; Bioastin® Technical Bulletin #062, Cyanotech Corporation, October 2000, pp.1-19
3) Lorenz, R.T.; Bioastin®, Nature's Premier Astaxanthin Source; NatuRose™ Technical Bulletin #078; Cyanotech Corporation, October 2000, pp. 1-13
4) Naguib, Y.M.A.; Antioxidant Activities of Astaxanthin and Related Carotenoids, Journal of Agricultural Chemicals, 2000, 48, pp. 1150-1154
5) Kurashige, M. et. al.; Inhibition of oxidative injury of biological membranes by astaxanthin, Physiological Chemistry and Physics and Medical NMR, 1990, 22 (1), pp.27-38
(http://vitanetonline.com/forums/Index.cfm?CFApp=1&Message_ID=1100)
---
Pumpkin Seed Oil "Cucurbita pepo"



Date: August 18, 2005 12:14 PM
Author:
Darrell Miller (dm@vitanetonline.com)
Subject: Pumpkin Seed Oil "Cucurbita pepo"

Pumpkin Seed Oil "Cucurbita pepo"
Definition: Pumpkin seeds have a significant antiparasitic property to them and are routinely used to rejuvenate the prostate gland. As a rich source of zinc, which is highly recommended for the male reproductive system. Pumpkin seeds are highly nutritional, but those who can not handle the seeds can take Pumpkin seed oil in Pill form. Pumpkin Seeds are a symbol of health in China.
Possible applications: Intestinal parasites, Prostate disorders.
Scientific info: Swedish clinical trials found the that oil constituents of pumpkin seed combined with saw palmetto treated an enlarged prostate gland effectively. Pumpkin seed has a reputation of being a non-irritating diuretic. Pumpkin seed contains a rare amino acid called myosin found in the seeds of certain Cucurbita species, which is the primary protein constituent of muscles.
Complementary supplements: quassia, buckthorn, acidophilus, bee pollen, bee propolis, B-complex, Saw palmetto, kelp, garlic, black walnut, red clover, cascara sagrada, vitamin E, bioflavonoids, phytonutrients, blue-Green Algae, zinc and electrolyte supplements.


--
Vitanet &reg


Solaray - Ultimate Nutrition - Actipet Pet supplements - Action Labs - Sunny Greens - Thompson nutritional - Natural Sport - Veg Life Vegan Line - Premier One - NaturalMax - Kal
(http://vitanetonline.com/forums/Index.cfm?CFApp=1&Message_ID=733)
---
MSM - Natures Primary Sources of Organic Dietary Sulfur



Date: August 02, 2005 03:48 PM
Author:
Darrell Miller (dm@vitanetonline.com)
Subject: MSM - Natures Primary Sources of Organic Dietary Sulfur

Best MSM    


The MSM Story-One of Nature's Primary Sources 
of Organic Dietary Sulfur!  The human body requires a continuous 
supply of usable sulfur, and MSM is one of the primary organic 
sulfur-containing molecules for use by living organisms. From 
life's earliest beginnings, primitive marine organisms 
(blue-Green Algae and phytoplankton) have absorbed inorganic 
sulfur from ocean waters and produced organic sulfur molecules, 
primarily dimethyl sulfonium salts. These salts are released 
back into the sea, where they are converted to dimethyl sulfide, 
which readily evaporates, ending up in the upper atmosphere. 
Dimethyl sulfide is then oxidized by UV light, forming DMSO and 
MSM. The two compounds are delivered to land masses in rain 
water, and absorbed by plants. MSM is a stable end-product of 
this process, and thus serves as a primary source of sulfur in 
the food chain.    


Though present on earth since before life 
appeared on dry land, and known to science since the 1950's, MSM 
has only recently been recognized as having importance in human 
nutrition.    


Why the Human Body Needs MSM  MSM occurs naturally 
in the blood, body fluids and tissues. It is now believed that a 
minimum MSM concentration of 0.2 parts per million is necessary 
for the body to function normally. MSM may be the most easily 
absorbed and non-toxic source of nutritional sulfur occurring in 
nature.    


Sulfur is a structural mineral that maintains the 
strength of various tissues by forming sulfur "tie-bars" 
(sulfhydryl bonds) between connective tissue proteins. MSM 
serves as a readily available source of sulfur for this 
function, and thus helps maintain the pliancy of tissues and 
cell membranes. Repair of damaged tissue depends upon a supply 
of sulfur for continuation of reactions involving sulfhydryl 
groups (-SH). Sulfur is required for the maintenance of healthy 
hair, skin and nails. In view of the presence of MSM in 
biological systems since the beginning of evolution, it is 
logical to assume that all higher life forms, including humans 
and animals, are well adapted to use MSM as a sulfur 
donor.    


MSM Benefits  Clinical research on the role of MSM in 
the human body has culminated in the filing of several patents 
covering numerous uses for MSM as a dietary ingredient for both 
humans and animals. As a result of these investigations, it is 
believed that physical and psychological stress increases in the 
human body when the MSM concentration falls below minimum 
levels, resulting in a loss of normal organ function.    


Based 
on observations, ingestion of MSM by humans has the following 
beneficial effects:    


• MSM supports maintenance of strong, 
healthy body tissues by donating sulfur for formation of sulfur 
tie-bars between connective tissue proteins.*    


• MSM supports 
normal gastrointestinal function.*    


• MSM improves the body's 
resistance to adverse physical stress.*    


• MSM supports mental 
alertness and maintenance of healthy mood.*    


• MSM promotes the 
body's processes that heal tissue.*    


• MSM helps modify the 
physiologic response to allergens.*    


• MSM supports normal lung 
function.*    


• MSM supports normal relaxation of muscles.*    


• MSM 
supports normal joint function.*    


• MSM helps maintain healthy 
skin.*    


  Supplementation is Needed to Realize the Benefits of 
MSM  Widespread in nature, MSM is found in a variety of foods, 
including fresh fruits and vegetables, raw milk, raw meat and 
raw fish. However, MSM is a volatile substance easily lost 
during cooking, pasteurization, food processing and storage. The 
average American diet thus supplies at best a marginal MSM 
intake, which may be inadequate to maintain the optimum MSM 
concentration in the body. The body's MSM concentration is also 
believed to decline with increasing age.    


Dosage 
Recommendations  Effective dosages for the various reported uses 
of MSM range from 500 mg to 6 grams per day. 1000 mg per day is 
recommended to restore normal MSM concentrations, while higher 
doses may be necessary for specific uses.    


MSM is considered 
to be as non-toxic to the body as water, and is therefore 
completely safe at the higher dosage levels.    


*These 
statements have not been evaluated by the Food and Drug 
Administration. This product is not intended to diagnose, treat, 
cure, or prevent any disease.    


Scientific Abstracts and 
References    


1. Jacob, S., Herschler, R. Introductory remarks: 
dimethyl sulfoxide after 20 years. Annals of the New York 
Academy of Sciences 1983; 411:xiii-xvii.    


2. Herschler, R. 
Dietary and pharmaceutical uses of methylsulfonylmethane and 
compositions comprising it. United States Patent 4,514,421; 
April 30, 1985.    


3. Herschler, R. Methylsulfonylmethane in 
dietary products. United States Patent 4,616,039; October 7, 
1986.    


  4. Sellnow, L. MSM: An Aid From Nature. The Blood Horse, 
June 6, 1987:3459-3462.    


5. Lawrence, R.M. 
Methyl-sulfonylmethane (M.S.M.) A double-blind study of its use 
in degenerative arthritis.     


International Journal of Anti-Aging 
Medicine 1998;1(1):50  6. Jacob, S.W., Lawrence, R.M., Zucker, 
M. 1999. The Miracle of MSM. New York: G.P. Putnam's Sons. 



--
Vitanet &reg


(http://vitanetonline.com/forums/Index.cfm?CFApp=1&Message_ID=720)
---
Green Power



Date: June 14, 2005 06:11 PM
Author:
Darrell Miller (dm@vitanetonline.com)
Subject: Green Power

Green Power
by Charles Scott Energy Times, January 4, 2005
If you want to stave off infections, aging-even liver cancer-get your fill of chlorophyll, a vital nutrient in plants.
The green in plants possesses unique powers. Green landscapes soothe the soul. A verdant expanse of green vegetation offers comfort, peace and ecological consolation. What makes some plants, including vegetables, green: Chlorophyll, a substance that is also a crucial nutrient for better health.
Chlorophyll is a special chemical that consists of molecules which enable plants to collect sunlight. In a complex molecular process, vegetation then uses chlorophyll to harness the power from the sun's rays and build carbohydrates from carbon dioxide and water. Those carbohydrates form the basic nutritional building blocks that we and other animals need to survive and thrive.
Besides enabling the creation of carbohydrates, research shows that chlorophyll itself can help lower our risk of diseases like cancer. A recent study in China demonstrates that daily supplements of a chemical derived from chlorophyll can protect DNA, the genetic material in cells. When DNA is damaged and malfunctions, cells may reproduce wildly and become cancerous tumors. The latest experiments, performed by scientists affiliated with the Johns Hopkins Bloomberg School of Public Health and Oregon State University (OSU), show that chlorophyll and its chemical relatives may insulate DNA from unhealthy changes linked to aflatoxin, a fungus that often contaminates corn, peanuts and soybeans. In China, liver cancer associated with aflatoxin is a widespread problem.
" In the area of China in which we did our study about one in 10 adults die from liver cancer, and it's the third leading cause of cancer deaths worldwide," says George Bailey, PhD, a professor of environmental and molecular toxicology at OSU. "The findings of this research could be enormously important to many areas of China, Southeast Asia and Africa, where aflatoxin-related liver cancer is a real concern. Many of these deaths might be preventable with supplements that cost pennies a day."
This research looked at about 180 people in Qidong, China. When people in the study were given supplements containing chlorophyll derivatives, they had less than half the DNA damage of people who didn't take supplements.
According to the scientists, chlorophyll and similar substances may act as interceptor molecules, blocking the absorption of carcinogens. As John Groopman, professor at the Johns Hopkins School of Public Health, observes, the supplements these people took "...can effectively reduce aflatoxin levels, which should reduce the risk of liver cancer."
Closer to home, other researchers point out that chlorophyll-rich vegetarian foods may help protect us from carcinogens in the typical American diet.
If you've ever enjoyed a hunk of grilled meat, you've consumed substances scientists call heterocyclic amines, which are contained in the charred part of meat cooked on a grill. Studies have shown that these tasty tidbits can increase your risk of breast and other types of cancer. (Your risk from charred meat greatly increases if you are also a smoker.) However, if you eat a food like spirulina, a blue-Green Algae high in antioxidants that also contains plenty of chlorophyll, its protective substances can bind with these carcinogens within your digestive tract and keep them from being absorbed.
Green Keeps You Younger
While we always hear that eating more fruits and vegetables enhances our health, new research shows that eating green foods adds extra power to an anti-aging program.
Two experiments at the University of South Florida Center for Aging and Brain Repair, published in the Journal of Neurobiology (7/15/02), show that spirulina and other greens can help shield the brain from the antioxidant damage that accumulates as one ages and may help reverse declines in learning and memory.
The first study found that a diet rich in spinach helped lab animals stay smart as they grew older. Spinach's benefits, according to the researchers, are due to its rich antioxidant content, which can counteract free radicals (caustic molecules) created in the body during normal metabolism and increased by exposure to environmental pollutants, sunlight and radiation. When free radicals attack, cell walls and other cellular structures are compromised and DNA can malfunction. A lifetime of free-radical damage can slow your thinking and may be one of the causes of Alzheimer's and Parkinson's diseases, says Dr. Paula Bickford, lead author on the project.
The second study found that the protective effect of green plants may be linked to their ability to reverse age-related accumulations of potentially harmful inflammatory substances in the brain. In this research, spirulina improved neuron function, lowered inflammation in the brain and reduced levels of chemicals linked to oxidative damage. In fact, spirulina didn't just slow the deterioration of neurotransmitter interactions caused by aging, it actually improved their function.
" Not all foods are created equal," says Dr. Bickford. "Cucumbers taste good and have lots of fiber. But unlike spirulina and apples, they are not rich in phytochemicals that have antioxidant or anti-inflammatory effects in the brain."
Green Immunity
Aside from assisting brain function, spirulina also seems able to help pump up the immune system. Researchers at the University of California at Davis found that adding spirulina to cultured immune system cells significantly increases the production of infection-fighting cells called cytokines.
A number of previous laboratory studies have found that spirulina can balance immune response: While easing allergic reactions, this powerful green food also was found to enhance the ability of immune cells called macrophages to both destroy bacteria and eliminate cancerous cells.
" We found that nutrient-rich spirulina is a potent inducer of interferon-g (13.6-fold increase) and a moderate stimulator of both interleukin-4 and interleukin-1b (3.3-fold increase)," notes Eric Gershwin, professor at UC Davis. "Together, increases in these cytokines suggest that spirulina is a strong proponent for protecting against intracellular pathogens and parasites, and can potentially increase the expression of agents that stimulate inflammation, which also helps to protect the body against infectious and potentially harmful micro-organisms."
What this means for you: Spirulina holds the potential to help the body protect itself against battalions of infectious invaders. " People have used foods like yogurt and spirulina throughout history," says Judy van de Water, PhD, associate professor at UC Davis. "Through research, we are learning exactly how these foods improve immune system function and how they are a beneficial addition to our diet."
Throughout the history of life on earth, the healthy development of animal and human life has depended on green plants. Today, as our environment deteriorates and our bodies are under attack from an increasingly polluted world, we need those health-boosting greens more than ever.


--
Vitanet &reg


(http://vitanetonline.com/forums/Index.cfm?CFApp=1&Message_ID=358)
---
America's Most Wanted



Date: June 14, 2005 05:23 PM
Author:
Darrell Miller (dm@vitanetonline.com)
Subject: America's Most Wanted

America's Most Wanted
by Brian Amherst Energy Times, January 6, 2000
The United States eats well, a little too well, according to experts. Amply supplied with a large supply of high-calorie food, our diets might seem to be chock full of every conceivable nutrient. Well, to the question "Getting all the right vitamins, minerals and other nutrients?" the most appropriate answer seems to be "Not exactly." Eating a lot doesn't equal eating a lot of the most important vitamins and minerals. So, which vitamins and minerals are likely to show up in short supply in the typical American diet? Calcium certainly sits at the top of list. According to the most recent Continuing Survey of Food Intake by Individuals, which is conducted by the United States Department of Agriculture (USDA), women and girls age 12 and up are not consuming adequate calcium from their diet. Research reveals that about 1200 mg. day suffices for those over age 50 and 1000 mg a day should be adequate if you're between the ages of 19 and 50. Since strong bones are formed during "the first three decades of life," says Laura Bachrach, MD, of Since strong bones are formed during "the first three decades of life," says Laura Bachrach, MD, of Stanford University, ". . .osteoporosis is a pediatric disease." For long-range protection against that bone-weakening disease, kids should eat calcium-rich, low-fat dairy products and plenty of leafy greens (broccoli, cabbage, kale) as well as salmon (with bones), seafood and soy. But the calcium campaign does not end in early adulthood. Bone mass begins to deteriorate at about age 30. Menopausal hormonal changes can exacerbate bone brittleness. Medical conditions, including cancer, liver disease and intestinal disorders; prescription drugs; tobacco and alcohol indulgence; or a decline in activity, especially the weight-bearing kind, also jeopardize bone strength. According to the National Osteoporosis Foundation, about one in every two American women will break a bone after age 50 due to osteoporosis. That translates into about half a million fractured vertebrae and more than 300,000 shattered hips. Frequently, those breaks are life-threatening.
Crucial Calcium
The critical role of calcium in many body functions is perhaps the most extensively clinically documented among nutrients. Researchers in the Department of Medicine, Oregon Health Sciences University in Portland, reviewed epidemiological and clinical studies conducted over the past two years on the relationship between dietary calcium and blood pressure (J Am Coll Nutr October 1999: 398S-405S). "Nearly 20 years of investigation in this area has culminated in remarkable and compelling agreement in the data," the researchers report, "confirming the need for and benefit of regular consumption of the recommended daily levels of dietary calcium." Investigators at the State University of New York, Buffalo School of Dental Medicine, presented results of their studies of calcium and vitamin C and gum disease at the June 26, 1998 meeting of the International Association for Dental Research. Two separate inquiries revealed that people who consumed too little calcium as young adults, and those with low levels of vitamin C in their diets, appear to have nearly twice the risk of developing periodontal disease later in life than folks with higher dietary levels of either nutrient.
Calcium: Much Documented Researchers offer extensive evidence of calcium's benefits on many fronts: n Osteoporosis poses a threat to older men as well as women, according to Randi L. Wolf, PhD, research associate at the University of Pittsburgh Graduate School of Public Health. Dr. Wolf presented her award-winning study to an October 3, 1999 meeting of the American Society for Bone and Mineral Research. Dr. Wolf suggests that men increase their consumption of calcium, particularly after age 80, to avoid age-related declines in the amount of calcium absorbed. According to Dr. Wolf, "It appears that the hormonal form of vitamin D, which is the main regulator of intestinal calcium absorption, may have an important role. We are conducting more research to better understand the reasons for why calcium absorption declines with age in men." n Scientists at Tufts University in Boston did some earlier work on the calcium-vitamin D connection and reported it in the September 4, 1997 New England Journal of Medicine. Using the National Academy of Sciences (NAS) increased recommended daily intake of 1200 milligrams of calcium and 400 to 600 international units of vitamin D for people over 50, the Tufts researchers found that with supplementation of the nutrients, men and women 65 and older lost significantly less body bone and, in some cases, gained bone mineral density. n Two studies published in American Heart Association journals show that atherosclerosis and osteoporosis may be linked by a common problem in the way the body uses calcium. The September 1997 Stroke revealed that, in a group of 30 postmenopausal women 67 to 85 years old, bone mineral density declined as atherosclerotic plaque increased. Researchers reporting in Circulation (September 15, 1997) advanced the theory that the osteoporosis-atherosclerosis connection may be related to a problem in handling calcium. n For people who had colon polyps removed, taking calcium supplements decreased the number of new polyps by 24% and cut the risk of recurrence by 19%, according to researchers at the University of North Carolina, Chapel Hill, School of Medicine. The study, published in the January 14, 1999 New England Journal of Medicine, was a first in crediting calcium with anti-cancer properties.
The D Factor
Without adequate vitamin D, your absorption of calcium slips and bone loss can accelerate, increasing the risk for fractures. Fifty percent of women with osteoporosis hospitalized for hip fractures at Brigham and Women's Hospital in Boston had a previously undetected vitamin D deficiency (Journal of the American Medical Association, April 28, 1999). University of Pittsburgh Cancer Institute researchers told participants at the April 14, 1997 meeting of the American Association for Cancer Research that vitamin D "significantly inhibits highly metastatic, or widespread, prostate cancer in animals," suggesting its potential for treating men with similar conditions. Few foods that Americans eat, except dairy, contain much vitamin D, but we can usually synthesize sufficient amounts from as few as five minutes' exposure to the sun. But as skin ages, its ability to act as a vitamin D factory decreases. According to Michael F. Holick, the director of the Vitamin D, Skin and Bone Research Laboratory at Boston University Medical Center, upwards of 40% of the adult population over age 50 that he sees in his clinic are deficient in vitamin D. Recently, the National Academy of Sciences (the official body that decrees the required amounts of necessary nutrients) increased the daily recommendations of vitamin D to 600 IU for people over 71, 400 IU for those aged 51 to 70 and 200 IU for people under 50. The best dietary sources, apart from dependable supplements, are dairy and fatty fish like salmon. Four ounces of salmon provide about 300 IU.
The Facts About Fats
The American lust for low-fat, high-carbohydrate diets filled with sugary foods has exploded into nothing short of "obsession," according to experts at the General Research Center at Stanford University Medical Center (Am J Clin Nutr 70, 1999: 512S-5S). That mania oftens robs us of the crucial balance of omega-3 and omega-6 fatty acids typical of the Mediterranean diet that protect us from heart disease by controlling cholesterol and making blood less likely to form clots. These fatty acids cannot be made by the body but are critical for health: n Omega-3 fatty acid (linolenic acid) comes from fresh, deepwater fish (salmon, mackerel, sardines) and vegetable oils such as canola, flaxseed and walnut. n Omega-6 fatty acid (linoleic acid) found primarily in raw nuts, seeds and legumes and in saturated vegetable oils such as borage, grape seed, primrose, sesame and soybean. The American Heart Association recommends limiting total fat consumption to 30% of daily calories. Saturated fats like those in dairy and meat products as well as vegetable oil should comprise 10% of total calories; total unsaturated fat (fish oils, soybean, safflower nuts and nut oils) should be restricted to 20 to 22% of daily calories.
Be Sure About B12
Vitamin B12 presents a particular problem for the elderly because older digestive systems often don't secrete enough stomach acid to liberate this nutrient from food. (The elderly have no problem absorbing B12 from supplements, because it's not bound to food.) Vitamins generally moderate the aging process but, ironically, that process and the diseases that frequently accompany it affect vitamin metabolism (Schweiz Rundsch Med Prax 83, 1994: 262-6). And because of those changes, we need more of certain vitamins. This is the case for vitamins D, B6, riboflavin and B12. Crucial for health, B12 is necessary to prevent anemia, and, according to recent studies, needed (along with folate and B6) to help stave off heart disease. B12, with thiamine and niacin, boosts cognition (Adv Nutr Res 7, 1985: 71-100). Screening for vitamin B12 deficiency and thyroid disease is cheap and easy and can prevent conditions such as dementia, depression or irreversible tissue damage (Lakartidningen 94, 1997: 4329-32). In the January 5-12, 1999 issue of Circulation: Journal of the American Heart Association, the AHA urged doctors to screen levels of homocysteine (the amino acid byproduct of protein digestion that damages arteries, causes heart disease and, possibly, strokes) in patients at high risk for heart disease. They also recommended all Americans to up their daily levels of vitamins B6 and B12, as well as folic acid. Since fruits, vegetables or grains lack B12, vegetarians need B12 supplements. And they're a good idea for the rest of us, too.
Folic Acid Benefits
Folic acid made headlines in the early 1990s when the U.S. Public Health Service declared that "to reduce the frequency of neural tube defects [spina bifida, or open spine, and anencephaly, a lethal defect of the brain and skull] and their resulting disability, all women of childbearing age in the United States who are capable of becoming pregnant should consume .4 milligrams (400 micrograms) of folic acid per day." This recommendation followed voluminous research that showed taking folic acid was associated with a significantly reduced risk of birth defects. (The advisory is based on the fact that nearly half of all pregnancies are unplanned. If you think you are pregnant, consult your health practitioner for supplementary advice.)
A Team Player
Folic acid's efficacy intensifies when it works with other nutrients. Among many studies on the preventive powers of folic acid on birth defects, one published in The New England Journal of Medicine (327, Dec. 24, 1992: 1,832-1,835), disclosed an even greater decrease in neural tube defects when supplements of folic acid contained copper, manganese, zinc and vitamin C. As a warrior against homocysteine, folic acid joins the battalion of B12 and B6 in detoxifying this harmful protein. At the University of Washington's Northwest Prevention Effectiveness Center, researchers recently analyzed 38 published studies of the relationship between folic acid, homocysteine and cardiovascular disease and, according to associate professor Shirley A. Beresford, MD, folic acid and vitamin B12 and B6 deficiencies can lead to a buildup of homocysteine.
Compelling Evidence
Canadian researchers reported in the Journal of the American Medical Association (275, 1996: 1893-1896) that men and women with low folic acid have a 69% increase in the risk of fatal coronary heart disease. This 15-year study of more than 5,000 people stressed the need for dietary supplementation of folic acid. Folic acid also has been credited with the potential to protect against cancers of the lungs, colon and cervix. It appears to help reverse cervical dysplasia, the precursor cells to cervical cancer, especially for women taking oral contraceptives, which may cause a localized deficiency of folic acid in the cells of the cervix. According to Shari Lieberman, PhD, and Nancy Bruning, authors of The Real Vitamin & Mineral Book (Avery), folic acid derivatives work with neurotransmitters, the chemicals that permit signals to be sent from nerve fiber to nerve fiber. A lack of folic acid can cause some nervous-system disorders, such as depression, schizophrenia and dementia; it also may be related to some forms of mental retardation. Other supporting roles of folic acid, according to researchers: the formation of normal red blood cells, important for preventing the type of anemia characterized by oversized red blood cells; strengthening and improving white blood cell action against disease; limiting production of uric acid, the cause of gout.
The Best Sources
Many foods are rich in folic acid: beef, lamb, pork and chicken liver, spinach, kale and beet greens, asparagus, broccoli, whole wheat and brewer's yeast. But experts believe that only 25 to 50% of the folic acid in food is bioavailable. Processing also reduces an estimated 50 to 90% of its content. Folic acid supplementation overcomes these obstacles with little risk, as it has no known toxicity. Women taking folic acid who are current or former users of oral contraceptives may require additional zinc. And be sure to augment your folic acid supplement with its synergistic counterpart, vitamin B12.
Focus on Fiber
The American Heart Association came out squarely behind fiber in a June 16, 1997 issue of its journal Circulation: Double your daily intake to lower cholesterol and the risk of heart disease. The American diet is consistently low in fiber, notes Linda Van Horn, PhD, RD, author of the article. Twenty-five to 30 grams a day from foods (or supplements) are not only heart healthy but seem to aid weight control.
Iron Problem
Getting enough iron? An estimated 25% of adolescent girls in the United States are iron deficient, according to an October 12, 1996 issue of the British medical journal The Lancet, which reported that girls who took iron supplements performed significantly better on verbal tests than those who took a placebo. "Teenage girls should be regularly tested for iron deficiency because rapid growth and the onset of menstruation during puberty increase the body's need for iron," says Ann Bruner, MD, of the Johns Hopkins Children's Center and a lead author of the study.USDA data reveal that women up to age 50 also tend to get much less than recommended levels of iron, a lack of which leads to anemia, a deficiency of red blood cells, hemoglobin or volume of blood. For kids, deficiency is more common from six months to four years and during the rapid growth spurts of adolescence when the body is growing so quickly that the body's iron stores may sink to dangerous levels. Vegetarian women run the greatest risk for deficiency, as meat is iron-rich; foods like beans, grains and vegetables also contain some iron. Supplements, of course, supply easily absorbable iron. And to absorb iron from vegetarian sources, take vitamin C with your meals. That boosts the amount of this mineral you will take in. Bear in mind, however, that certain folks-older men and post-menopausal women-generally have adequate dietary supplies of iron. Of greater concern, in fact, is excessive iron, and for these folks iron-free multivitamin and mineral supplements are available.
Ante Up the Antioxidants
Antioxidant nutrients help protect the body from oxygen-scavenging molecules called free radicals. The products of pollution, the body's own metabolic processes and other sources, free radicals are linked to heart disease, cancer and other chronic health problems. The most important antioxidants, which include vitamin C, E, beta carotene, and selenium, are often lacking in the American diet. Plus, optimal amounts of vitamin E cannot be consumed from food. You need supplements. The bottom line: even though we live in a land of plenty, you can still miss vital nutrients. So make sure to consume these vital substances.
Sprouts: Nutritional
Source of Missing Nutrients In the search for the nutrients missing from America's diet, one big help is the sprout. The sprout is truly one of nature's heavyweights: fresh, tiny and moist, its power punch of vitamins, minerals, protein, chlorophyll and disease-busting phytochemicals land it in a weight class far beyond that of its full-grown competitors. Size does NOT matter to this nutritional giant. A championship belt currently wraps around the miniscule broccoli sprout, catapulted into the ring by Paul Talalay, MD, professor of pharmacology and molecular sciences at Johns Hopkins University. Dr. Talalay discovered that the seedlings contain substantially more of the cancer-fighting substance sulforaphane than mature plants (Proc. Natnl. Acad. Sci. USA, 94, 10367-10372). Sprouts, the quintessential health food of the Sixties, provide a wonderfully varied and versatile way to get your daily greens. Raw or cooked, strong or mild, vegetable and grass sprouts and their algae cousins add low-calorie texture to recipes and a rich, diverse complement of nutrients and fiber.
Ancient Asia to the Modern Lab
Asians stir-fried sprouts as one of the earliest fast foods as long as 5,000 years ago. The ancient Chinese relied on sprouts for year-round vegetables in colder regions of their vast country. Today, researchers studying sprouts and adult plants have identified their important chemoprotective and other health-bolstering substances. In Paul Talalay's research project at Johns Hopkins, scientists found that three-day-old broccoli sprouts contain up to 50 times more sulforaphane than mature plants, which prompts the body to produce an enzyme that prevents cancer tumors from forming. Uniform levels of the compound saturate the shoots, unlike the chemically uneven adult plants. The Brassica family of broccoli and cabbage is richly endowed with phytochemicals that also help reduce estrogen levels associated with breast cancer. Other phytochemical compounds in the Brassica family are associated with the prevention of stomach and lung cancers. Most of the initial landmark work on phytochemicals' cancer-fighting powers has taken place since 1989 under the aegis of the National Cancer Institute's "Designer Food Program," which isolated, for example, the isoflavones in beans that seem to neutralize cancer-gene enzymes.
Strong Suit: Soy and Spirulina
The isoflavones and phytosterols in soy produce an estrogenic effect that appears to relieve menopausal symptoms and help prevent breast cancer. Soy foods expert Mark Messina, PhD, has done extensive work on the subject, some of which has been published in the Journal of the National Cancer Institute 83, 1991: 541-6. Researchers also have synthesized a bone-strengthening form of soy isoflavones called ipriflavone, following impressive clinical trials in the treatment of osteoporosis (American Journal of Medicine, 95 [Suppl. 5A] (1993): 69S-74S). Spirulina and other micro-algae are fascinating organisms that inhabit a niche between the plant and animals kingdoms. Named for its tiny spirals, spirulina, a blue-Green Algae, grows in saline lakes but is cultured for maximum nutritional content. In her book Whole Foods Companion (Chelsea Green), Dianne Onstad notes that spirulina contains "the highest sources of protein, beta carotene and nucleic acids of any animal or plant food." Its nucleic acids, she says, benefit cellular regeneration; its fatty acids, especially GLA and omega-3 acids, make it one of the most complete foods. Sprouts, like any other produce, should be rinsed thoroughly before serving. People at high risk for bacterial illness-young children, the very elderly or folks with weakened immune systems-should limit their consumption of raw sprouts. But no matter how you eat them, you may find more spring in your step from these tiny, sprouting nutritional wonders.


--
Vitanet &reg


(http://vitanetonline.com/forums/Index.cfm?CFApp=1&Message_ID=352)
---
Acupuncture nutrient Connection



Date: June 12, 2005 05:53 PM
Author:
Darrell Miller (dm@vitanetonline.com)
Subject: Acupuncture nutrient Connection

Acupuncture nutrient Connection by Robert Gluck Energy Times, November 1, 1998
The theory behind the practice of acupuncture confounds western science. This therapy, originating in Asia, is based on the concept that currents of energy called meridians flow through your body. However, no one has ever been able to conclusively demonstrate the existence of these meridians.
Despite the evasiveness of these energy streams, Traditional Chinese Medicine (TCM) holds that alterations in these energy flows can disrupt health and cause pain. Consequently, an acupuncturist punctures your skin with specialized needles to redirect the body's vital energy.
Alleviating Illness
Despite the fact that western scientists have not been able to find satisfactory evidence of the existence of these energetic meridians, studies show that acupuncture works and is especially effective at relieving pain. This therapy has been used to alleviate a variety of conditions including chronic pain, nausea and even mental illness. In addition, some practitioners apply it to those trying to shake off the chains of drug addiction. (More recently, many practitioners now also successfully use acupuncture to relieve physical problems in animals.)
Of course, no matter what your perspective on this therapy, acupuncture's no panacea. While you might use acupuncture to relieve the discomforts of chemotherapy, you wouldn't use this technique as your primary weapon against a dangerous disease like cancer. Still, this reliable therapy occupies a welcome spot as an adjunct to many mainstream therapies. Consequently, many mainstream practitioners accept the validity of using acupuncture and many managed care companies reimburse this therapy. Some HMOs even keep a list of approved acupuncturists that they make available to enrollees.
Acupuncture East and West
The practice of acupuncture dates back at least 2200 years ago in Asia. Only during the last forty years has it become well-known and widely available in the United States. Today, 29 accredited acupuncture schools train practitioners in North America. In addition, traditional healers in Belize (south of Mexico) have been found to use a form of acupuncture derived from traditional Mayan medicine.
Is the use of acupuncture by Mayan shamans coincidence? Or further evidence that acupuncture meridians really exist? No one knows for sure, although some experts believe the Mayan use of this therapy supports the notion that the original ancestors of the Mayans migrated from Asia.
Needle Relief
Acupuncturists insert needles into the body to relieve pain or enhance bodily functions. TCM holds that acupuncture, and the manipulation of these tiny needles, moves and manipulates qi (pronounced chee), the body's energy force.
"Acupuncture is a method of balancing the body's energy," says Carol Alexander, an acupuncturist at the North Jersey Health and Pain Relief Center in Hackettstown, New Jersey. "Disease occurs because of an imbalance...Insertion of the acupuncture needles into meridians will bring about the balance of qi." Alexander has practiced acupuncture for 10 years and studied at the Tri-State School of Traditional Acupuncture in Stanford Connecticut.
Alexander says patients sometimes suffer a blockage of qi or display too much or too little qi. The manipulation and placement of the acupuncture needles vary according to the need for adjusting meridian energy flow.
Acupuncture can be used to prevent disease and, if disease is already rampant, it can be used to help the body correct the problem.
In conjunction with her use of acupuncture needles, Alexander rarely prescribes single herbs but uses combinations of whole herbs that are very specific for different diseases and disease patterns. "Certain herbs, such as ginseng, are very prized in Chinese medicine," Alexander notes.
"Astragalus is an herb used in China and around the world to tonify the qi and increase qi energy as well as stimulate the immune system."
Licorice Root
Alexander uses licorice root for assisting digestion and for helping women with menopausal discomforts. On the other hand, she recommends whole food concentrates like bee pollen granules for enhancing the immune system, peppermint for treating gastro-intestinal problems plus fiber supplements as well as the antioxidant/antihistamine quercetin, coenzyme Q10 and melatonin.
"In terms of classes of nutrients, I use a lot of whole food concentrates: the green concentrates like barley greens, wheat grass powder, spirulina and blue-Green Algae," Alexander says. "These are high in minerals, antioxidants, nutrients and fatty acids. I also use some soy products because the isoflavone concentrates are very much anti-cancer."
The Fine Points of Acupuncture
Acupuncture needles are very fine, as thin as hairs. They are available in a variety of diameters and lengths. When an acupuncturist inserts these needles, the sensation is that of mild pinpricks. (The needles enter the body at depths of only 1/8th inch to two inches.) In many cases people experience mild pleasure during needle manipulation.
"From a Western point of view it's important to explain that there is a distinct function of acupuncture treatment and that is to increase circulation," Alexander says. "We do stimulate nerves and we know that with the stimulation of nerves many neurochemicals and neurotransmitters are released. They move through the nerves and find receptor sights, some in the brain, some in other parts of the body."
By stimulating nerves, acupuncturists can calm inflammation and deaden pain. These effects are believed to be linked to the release of endorphins and dinorphins, powerful painkillers and anti-inflammatories that the body produces for itself. Most acupuncturists use this therapy as part of an overall, multi-faceted treatment plan.
Unique Energy
"Qi is what makes you different from a sack of chemicals," points out David Molony, an acupuncturist at the Lehigh Valley Acupuncture Center in Catasaqua, Pennsylvania who studied at the Nanjing Traditional Medicine Hospital in China and has lectured at Cornell University.
What You Need
"You can manipulate qi with acupuncture, herbs and diet. Because people's bodies work differently, there are different approaches. When you ask the question what nutrients and herbs are effective at enhancing acupuncture, it depends on what the person needs, according to an Oriental Medicine diagnosis."
An Oriental Medical examination, Molony says, begins with a long list of health questions designed to reveal factors that contribute to disease. A practitioner measures your pulse in several different places along your arm, inspects your tongue, may press on your stomach, sniff your general odor and closely examine your nails and skin for signs of problems.
"You take in everything you can," adds Molony, a board member of the Acupuncture Society of Pennsylvania and former board member of the American Association of Acupuncture and Oriental Medicine. "This gives you clues that you need in order to make your diagnosis."
Acupuncturists use nutrients and herbs that complement the treatment, as well as dietary and lifestyle counseling. Some acupuncturists don't specialize in herbal remedies, so these practitioners might go to a specialist like David Winston for advice. Winston, an herb expert skilled in Cherokee, Chinese and Western eclectic herbal medicine, works as an instructor, lecturer and consultant.
"In China, acupuncture is considered a complementary therapy; you generally don't go for treatment and get purely acupuncture," says Winston who is working on a book about saw palmetto. "Herbal medicine, diet and qi gong are important therapies in their own right and acupuncture is one of those therapies. Qi gong is a form of martial arts that focuses on unique breathing and visualization methods. Qi is not exactly energy, it's energy in movement; it's what makes the blood move."
Open Blockages
Acupuncture is used to open blockages that sometimes build up in what TCM practitioners characterize as excessive heat or cold. These hot and cold spots do not always literally refer to the temperature of the body but are meant to depict changes in the character of the body's vital energy.
Chinese acupuncturists don't necessarily treat diseases, but target clusters of physical discomforts. Winston says, "Herbal formulas change depending on the 'symptom pictures.' Somebody could have acute appendicitis but the symptom picture could vary. Usually Chinese acupuncturists use herbs like isatis (a very cold, drying herb that's a powerful anti-bacterial agent) and coptis (a powerful anti-bacterial herb)."
Americans often visit acupuncturists complaining of back pain or some type of musculoskeletal problem-a wrenched knee, a ligament that hasn't healed properly or perhaps a torn rotator cuff. "If the injury is hot to the touch, it's red, it's inflammatory-that's a condition where there's excessive heat and in that condition the acupuncturist would give herbs that are cooling and anti-inflammatory such as the root of large leaf gentian."
Pain that Moves
If someone suffers pain that moves, pain that is sometimes exacerbated by damp or humid conditions, acupuncturists often prescribe clematis root, a wild variety of the garden plant that is an anti-spasmodic, or acanthopanax, a relative of Siberian ginseng used for damp pain.
"If there's pain with excessive dampness," Winston says, "acupuncturists might use duhuo, a drying herb that opens the meridians."
Molony agrees with Winston that when it comes to choosing herbs to enhance acupuncture, accurate analysis of the root cause of the health problem is paramount to making the right decisions. For example, if a person is qi deficient and her tongue is thickly coated, she may not be processing her energy properly. Phlegm builds up, decreasing energy. "What you want to do is give them herbs that move phlegm, like citrus peel, and combine that with acupuncture points that move phlegm also," Molony says.
For stimulating metabolism, Molony uses lactoferin-processed colostrum from cows. He uses ginseng and atractylodes as qi tonics and he adds herbs like magnolia bark or atractylodes alba.
Helpful Antioxidants
He believes antioxidants are helpful too, as preventive medicines, including vitamins C and E. These valuable nutrients disarm the harm that reactive molecules can wreak within the body.
So how important are herbs and nutrition to enhance acupuncture's effectiveness? Acupuncturists seem to agree that healthy doses of antioxidants (such as vitamins C and E plus antioxidants from grapeseed extract) as well as specialized herbs, turn this therapy into a highly effective healing tool. Those wanting to benefit from this penetrating technique should stock up on nutrients. Then sit back, relax, kick off your shoes and let the acupuncturist do her stuff.


--
Vitanet &reg


Solaray - Ultimate Nutrition - Actipet Pet supplements - Action Labs - Sunny Greens - Thompson nutritional - Natural Sport - Veg Life Vegan Line - Premier One - NaturalMax - Kal
(http://vitanetonline.com/forums/Index.cfm?CFApp=1&Message_ID=314)
---
Go Green - green foods may be the SWAT team that sets you free...



Date: June 12, 2005 05:27 PM
Author:
Darrell Miller (dm@vitanetonline.com)
Subject: Go Green - green foods may be the SWAT team that sets you free...

Go Green by Chrystle Fiedler Energy Times, December 4, 2003
If you feel like your busy life is holding your health hostage, green foods may be the SWAT team that sets you free. "Green foods are worth a king's ransom as far as your health is concerned," says Betty Kamen, PhD, author of Betty Kamen's 1,001 Health Secrets (Nutrition Encounter). "Green foods capture solar energy, using it to produce chlorophyll, which gives it its distinctive green color. Since we obtain our food by eating these plants or by eating the animals that eat these plants, this process is the source of human life."
"Green foods are renewal foods," says Ryan Bradley, ND, of the Bastyr Center for Natural Health in Kenmore, Washington. "They help to counteract the nutrient depletion caused by stress and by caffeine intake. They're nutrient dense, grounding, balancing, and soothing in their energetic nature."
Ideally, your meals should supply you with greens, but "...99.9% of the population doesn't get three to five [daily] servings of leafy green vegetables like kale, collard greens and spinach," says Jordan Rubin, NMD, PhD, CNC, author of Patient Heal Thyself (Freedom Press). Green foods can bridge that gap.
"Green foods have become popular because it's a convenient way to get your servings," says Dr. Rubin. "You get the equivalent of two large salads with one serving of powdered green food. It's nutrient dense and low calorie so it's a great addition to any diet. It satisfies the brain so you don't feel hungry."
"Everyone can benefit from green food supplementation," adds Dr. Kamen. "It's a concentrated supplier of everything that's good about vegetables."
Chlorophyll for Health
The key ingredient of green foods is chlorophyll, the green blood of plants. The benefits for humans from chlorophyll can be profound. A study of individuals at high risk of developing liver cancer because of their exposure to environmental toxins showed a 55% reduction in noxious compounds when these people supplemented their diets with a semi-synthetic chlorophyll derivative with properties similar to those of chlorophyll (Proc Natl Acad Sci USA 2001 Dec 4; 98(25):14601-6).
"This research supports the long-standing notion that chlorophyll, and green foods, can play a role in detoxification in the liver, and thus 'cleansing' the blood," says Dr. Bradley. "It's a good addition to any detox protocol. Test tube evidence also suggests that chlorophyll inhibits mutations in human cells."
Chlorophyll is antimicrobial and anti-inflammatory. It can help fight anemia, improve digestion and elimination, and act as a mild diuretic. It also helps friendly bacteria in the gut reproduce and thereby possibly boost immunity.
Green, Green Grasses
Fast-growing plants, such as wheat and barley cereal grasses, contain the most chlorophyll and the deepest green color.
"Wheat grass was one of the country's first multi-vitamins," says Dr. Rubin, who is also the author of Restoring Your Digestive Health (Twin Streams Health). "Certified organic cereal grasses pull a vast number of nutrients from the soil."
"The solar-powered factory in the leaves of the young grass plants is almost beyond comprehension," says Dr. Kamen. "Sprouted grains have exceptional nutritive value and high amounts of certain vitamins and minerals."
Spirulina Time
The blue-green microalgae spirulina is a chlorophyll powerhouse.
"Spirulina is high in protein, up to 65%, and the blue pigment of this blue-Green Algae, phycocyanin, has antioxidant, antiviral and antifungal properties," says Dr. Rubin.
Like other greens, spirulina can help you cut calories. "When you nourish the body and the brain with nutrient-dense and low-caloric food, it satisfies that impulse to keep eating." Spirulina is also high in B vitamins such as riboflavin, niacin and pantothenic acid, all commonly depleted nutrients. B vitamins are critical players in overall metabolism, and are vital to nerve and adrenal function.
Spirulina contains the minerals potassium and magnesium, plus iron. "It's been scientifically validated that [spirulina's iron is] comparable to the absorption from an egg," says Dr. Bradley. "It may benefit patients that are anemic. It's also a great choice for vegans who are looking for plant sources of iron."
In addition, the spirulina compounds called phycocyanins may control inflammation and lower the risk of cancer.
"Spirulina stimulates the part of the immune system [natural killer cells] responsible for our ability to fight off viruses and survey our tissues internally and detect and kill cancerous tissue," says Dr. Bradley.
Chlorella Benefits
Like spirulina, chlorella stimulates your natural killer cells to fight bacteria and viruses, and to strengthen your defenses.
"Chlorella is the richest food on the planet in chlorophyll," says Dr. Kamen. "It's also high in protein and rich in beta-carotene and minerals.
"One of the truly amazing facts about chlorella is its ability to oxygenate the blood," Dr. Kamen continues. "If your blood doesn't have enough oxygen, you can become listless and lethargic. Chlorella actually increases your hemoglobin, the oxygen transporter in your blood, so there is more oxygen present. It provides the necessary fuel for making healthy cells, and the result is renewed energy and vitality."
Both spirulina and chorella also contain omega-6 fatty acids that have anti-inflammatory benefits and can improve the behavior of your blood vessels. In addition, they provide vitamin B12.
Green Foods from the Sea
Seaweed and other sea vegetables like kelp offer a green foods bonanza. Seaweed is low in calories but, like spirulina, offers a wealth of nutrients.
"Most seaweed provides a rich supply of many essential nutrients, including protein, calcium, iodine and zinc," says Bradley Willcox, MD, co-author of The Okinawa Program (Potter). "Iodine is essential to the function of the thyroid gland, which needs it to make hormones that regulate your body's metabolism. Lignans, the cancer-fighting phytoestrogens have been found in high quantities in seaweed, mostly kelp, which could conceivably provide some protection against certain types of cancers."
Lower rates of breast cancer were reported in Japanese patients eating a diet high in kelp (Nutr Cancer 1983; 4:217-22). Kelp has also been shown to reduce DNA damage induced by several known carcinogens (Mutat Res 1993; 303:63-70).
Sea greens contain omega-3 fatty acids, fats that boost heart health. "Sea vegetables may prove to be a more sustainable source of omega-3 fatty acids than the dwindling fish populations," says Dr. Bradley.
To incorporate sea greens into your diet, start by putting them on your lettuce and tomatoes.
"Sea vegetables can make a great addition to salads," says Dr. Bradley. "They're high in nutrition and add flavor because of the sodium. They also add texture, giving salads more crunch."
Other ways to green up your diet:
* "Kelp comes packaged in three-foot-long dried strips and is prepared by cutting the long strips into smaller two- to three-inch strips and boiling them for about ten minutes. You remove the kelp, and then you can use the broth in soups, salads and other dishes. Kelp simmered with vegetables or tofu and served in miso soup is an Okinawan favorite," says Dr. Willcox.
* Wakame (one of Dr. Willcox's favorites), a type of kelp, has a taste and appearance that may remind Westerners of spinach lasagna.
* Nori seaweed can be used to wrap sushi and rice balls and also to season salads, soups and noodles.
"Seaweed tastes great and if used wisely, should not tip you into sodium overload," says Dr. Willcox.
Go for the Green
More and more people are realizing and enjoying the benefits of green foods. Dr. Bradley recommends keeping your green foods consumption simple. Add powdered greens, dried tablets and liquids to juice, mix them into smoothies or a protein shake, and sprinkle the powder on salads. Mixed in water, greens can be used as a morning tonic and help replace some of the nutrients like magnesium and B vitamins depleted by coffee and other caffeinated beverages, which act as diuretics.
"Incorporate a green drink into your diet once or twice a day," says Dr. Bradley. "It's the least expensive (health) insurance policy you can have."


--
Vitanet &reg


Solaray - Ultimate Nutrition - Actipet Pet supplements - Action Labs - Sunny Greens - Thompson nutritional - Natural Sport - Veg Life Vegan Line - Premier One - NaturalMax - Kal
(http://vitanetonline.com/forums/Index.cfm?CFApp=1&Message_ID=311)
---
Elan Vital - The Vital Essence of Life - Multi-Vitamin and Mineral Supplement



Date: June 01, 2005 01:13 PM
Author:
Darrell Miller (dm@vitanetonline.com)
Subject: Elan Vital - The Vital Essence of Life - Multi-Vitamin and Mineral Supplement

What makes ÉLAN VITÀL unique is its unprecedented range of nutriments in high potencies and superior forms. Quite simply, it stands alone among multiples: a quantum leap beyond maintenance...into excellence. Not only does it offer unparalleled antioxidant nutrition and a full-spectrum of essential vitamins and minerals, ÉLAN VITÀL is also formulated with specific nutrients that support:
• structural integrity
• energy generation
• neurotransmitter production
• liver health ÉLAN VITÀL brings you the very best from all areas of advanced nutrition for a difference you can feel.


Today's inflated levels of stress and pollution give rise to harmful free radicals – unpaired electrons that can damage living cells and compromise the proper function of tissues and organs. Antioxidants serve to protect the body by neutralizing free radicals; in fact, many scientists believe that high levels of antioxidants may prolong the effective working life span of the body's cells. The primary strategy of ÉLAN VITÀL is to provide a wide range of antioxidants at exceptional levels, from both botanical and biochemical sources.

Plantioxidant Protection

ÉLAN VITÀL has the powerful advantage of Plantioxidants™, standardized botanical extracts with unparalleled free radical-scavenging properties. Plantioxidants have the unique quality of providing targeted protection because they tend to be attracted to different organs in the body. Grape Seed extract is rich in potent proanthocyanidins, a special class of highly bioavailable, water-soluble bioflavonoids that have the unique ability to cross the blood-brain barrier where they support the health of brain cells. Proanthocyanidins have been shown to efficiently scavenge oxygen radicals, as well as optimize the transport of vitamin C. They also have an affinity for collagen and elastin, the structural proteins that are abundant in vessel linings and other connective tissue. ÉLAN VITÀL contains the most concentrated extract of Bilberry available, with at least 25% anthocyanosides – compounds which are similar to proanthocyanidins but with an unusually strong attraction to optical tissue. They have been shown to protect cellular integrity in the delicate structures of the eyes. Ginkgo biloba extract is a standardized concentration of prime quality ginkgo leaves, yielding 24% ginkgoflavoneglycosides. These active compounds are potent antioxidants that have been associated with superior oxygen transport throughout the body with a special affinity for brain capillaries. Silymarin is the name given to a complex of three bioflavonoid-like compounds — silybum, silycristin, and silymarin — extracted and concentrated from milk thistle seeds. Silymarin functions in the body as an antioxidant with a special attraction for the liver. It has been researched and used extensively in Europe, where it is prized for its unique ability to nourish the liver and support its natural regeneration process by speeding up DNA synthesis in liver cells. Quercetin is a bioflavonoid present in some foods, such as onions and blue-Green Algae. A cousin of rutin, quercetin has been shown to stabilize cell membranes and help prevent free radical damage to this vital but vulnerable part of cells. Bioflavonoids and related compounds do their best antioxidant work when in the presence of Vitamin C, the nutrient they are most often paired with in nature. The vitamin C provided in ÉLAN VITÀL is both water- and fat-soluble. This combination is crucial because the tissues and membranes richest in fatty acids are most at risk to free radical attack. Fat-soluble vitamin C in the form of ascorbyl palmitate has an affinity for these highly vulnerable structures.

Antioxidant Nutrients

ÉLAN VITÀL not only provides botanical defense plants to combat free radicals, but also contains tried-and-true antioxidant nutrients: Biochemicals known as vitamins, minerals, and amino acids work together for maximum protection to all the body's cells. The amino acid, N-Acetyl Cysteine, is a powerful and highly versatile antioxidant that doubles as a precursor to glutathione and glutathione peroxidase, two of the most formidable cell-protective compounds manufactured by the body. Studies have shown that supplemental N-acetyl cysteine enhances internal levels of glutathione far better than supplements of glutathione itself. Methionine also contributes to the synthesis of glutathione, and is an efficient transporter of certain antioxidant minerals, magnifying their activity. Vitamin A is included in both its fat-soluble palmitate form and in its provitamin form, Beta Carotene. While preformed A has long been known to play a role in the body's defenses, beta carotene itself has recently been shown to possess a powerful ability to scavenge free radicals and contribute to the youthful function of some tissues. Vitamin E is one of the most important antioxidant compounds in nature. It works to prevent harmful oxidation within each cell and is vital in the protection of red blood cells from free radical-induced rupture. Selenium is an extremely powerful antioxidant shown in studies to work synergistically with Vitamins A, C, and E. In combination with cysteine, selenium helps build the glutathione peroxidase molecule. ÉLAN VITÀL offers a 50/50 blend of the two most scientifically supported forms of selenium: L-selenomethionine and sodium selenite. In addition to being an antioxidant itself, Zinc works closely with fat-soluble vitamin A by facilitating its release from the liver to the rest of the body. In ÉLAN VITÀL, Zinc is synergistically bound to methionine for optimal bioavailability. Copper sebacate is a natural compound that can function as the copper-SOD antioxidant system in the body, one of the first lines of defense against free radical attack. Copper sebacate is a highly absorbable form that possesses significant free radical scavenging activity.

Supporting Structural Integrity

An important adjunct to antioxidant nutrition is the amino sugar N-Acetyl Glucosamine, or N-A-G™. Amino sugars are essential components of cell membranes and their surface structures, as well as of the "ground substance" that holds body tissues together. They are also a key constituent of the synovial fluid in the joints. Recent research has revealed that amino sugars play an important role in maintaining the integrity of the connective and structural tissues of the body, a property that complements perfectly the actions of antioxidants: where antioxidants may prevent damage from occurring, amino sugars may help the body repair and regenerate damaged tissue. N-A-G's activity is supported in ÉLAN VITÀL by other nutrients helpful to structural tissue. The mineral Manganese is required for building amino sugars into mucopolysaccharides, the large molecules that make up the ground substance that holds cells together. Choline and Inositol are both components of phospholipids, principal constituents in cell membranes. Two B vitamins, Folic Acid and Vitamin B12, are important to cell regeneration and to the development of healthy red blood cells.

Enhanced Energy to Maximize Metabolism

ÉLAN VITÀL is a potent source of coenzymes, metalloenzymes, and metabolites involved in energy production in the body. There are two main energy production cycles in the cells: the glycolytic cycle and the Krebs' cycle. Together, they generate about 90-95% of the body's entire energy supply – using fats, sugars, and amino acids as fuel, with enzymes as facilitators. The enzymes which catalyze energy production function in combination with coenzymes made from vitamins such as B1, B2, B3, B5 and Biotin, plus metalloenzymes made from minerals, including Magnesium, Manganese, and Copper. Biotin, an often overlooked nutrient, may function to help the body maintain a youthful metabolism. The mineral Magnesium aids in energy production, not only by acting as a cofactor to some enzymes, but also as a stabilizer of ATP, the body's primary energy molecule. Some of the key connecting enzymes in the energy production process require two additional non-vitamin coenzyme nutrients to maximally convert food into energy: Lipoic Acid and Coenzyme Q10. Lipoic acid helps convert the end-product of the glycolytic cycle, pyruvate, into acetyl-CoA, a principal fuel for the higher energy Krebs' cycle. Coenzyme Q10. is the connecting link for three of the four main enzyme complexes in the Electron Transport System, an off-shoot of the Krebs' cycle, where ATP molecules are "cashed in" for energy. The muscle-supporting electrolyte mineral Potassium is in the form of Alpha- Ketoglutarate, a critical Krebs' cycle metabolite that has additional benefits. It has long been used to improve the efficiency of ammonia-clearance from the body, an indispensable function, as ammonia is both exceedingly harmful and constantly produced through the natural metabolism of proteins. Because alpha-ketoglutarate is an organic compound well-recognized by the cells, it is an excellent transporter of potassium into the cells. Succinic Acid, or succinate, is also a metabolite in the Krebs' cycle. It not only boosts production of ATP energy potential, but also increases the muscle cells' production of creatine phosphate, another high energy biochemical. Chromium is the essential mineral component of glucose tolerance factor, or GTF, which functions to help insulin (one of the two main blood sugar-controlling hormones in the body) draw sugar molecules from the bloodstream into the cells.

Smart Nutrients

ÉLAN VITÀL contains natural substances that sharpen performance beyond just the physical. N-Acetyl L-Tyrosine is a highly stable and absorbable form of the conditionally essential amino acid L-tyrosine, a precursor to the major excitatory neurotransmitters dopamine, norepinephrine, and epinephrine. DMAE is a precursor to one of the body's main neurotransmitters, acetylcholine. From the Plantioxidants comes standardized Ginkgo biloba extract, whose compounds readily cross the blood-brain barrier where they support the integrity of the capillaries in the brain.

Guarding the Liver

ÉLAN VITÀL provides several nutrients which collectively support optimal liver function. This is an essential aspect of a multiple, because the liver is responsible for converting nutrients – from food as well as from supplements – into their usable forms. If liver function is compromised in any way, nutrient supplements may be rendered inert in the body. The liver is especially at risk because it must filter out ingested toxins and is continually exposed to chemicals that generate free radicals. N-Acetyl Cysteine and Silymarin have both demonstrated a strong affinity for the liver. Nacetyl cysteine contributes to increased levels of glutathione and glutathione peroxidase, both of which the liver uses in its natural cleansing function. Silymarin provides unparalleled support to the liver's natural regeneration process. Because of its many vital functions, the liver uses as much as 12% of the body's energy supply, even though it represents only 3% of body weight. The liver therefore uses a greater proportion of energy nutrients, especially Coenzyme Q10 and Lipoic Acid. Both are highly concentrated in the liver; and lipoic acid in particular has been researched and used heavily in Europe where it is prized for its special protective actions in the liver. Ascorbyl Palmitate is a fat-soluble form of Vitamin C, meaning it can provide antioxidant protection for fatty tissue. This is especially valuable to the liver, which tends to develop fatty streaks that are most vulnerable to damage. Vitamin E has been researched extensively for its antioxidant properties with regard to the liver.

The Multiple for the 21st Century

ÉLAN VITÀL is truly a one-of-a-kind multinutrient supplement: one that leaves no nutritional stone unturned. Based on the biochemical principles of nutrition and metabolism – in context of today's challenges to our health – ÉLAN VITÀL approaches optimal nutrition from several directions...all leading to a lifetime of health and vitality.



--
VitaNet&reg
VitaNet &reg Staff



(http://vitanetonline.com/forums/Index.cfm?CFApp=1&Message_ID=142)