Buy Solaray At Discount Prices Of 43% Off And Up!


Hawthorn


Messages 1-30 from 43 matching the search criteria.
---
The benefits of the hawthorne berry


Date: June 27, 2012 12:14 PM
Author:
Darrell Miller (dm@vitanetonline.com)
Subject: The benefits of the Hawthorne berry

It is in the autumn that the Hawthorn flowers will give way to the red berries which are a very rich source of antioxidants and of course, flavonoids. The benefits of using them are numerous and most of the times people will get eat them because they can prevent the damage caused by free radicals, they will protect the blood vessels, they will stimulate the circulation and also strengthen the heart.
The Hawthorne berry benefits: Dilates blood vessels,Reduces LDL levels (bad cholesterol), Prevents damaging effects of free radicals, Strengthens the heart, Regulates the heart beat.
Uses
The main reason to why people are using Hawthorn berries is because they have a lot of heart benefits. People who have heart problems will certainly have chest pains as well associated with them and these pains are one of the things that these berries can help with. People who have a high blood pressure will also respond positively most of the times when using these berries. Because these berries will improve the blood circulation, there is going to be less strain put on the heart.
By using Hawthorne berry preparations, the harmful plaque that forms around the arteries and blood vessels will be diminished. Mainly, this extract is going to help people in having the damaging LDL cholesterol in the body reduced.
Antioxidants
Hawthorn berry contains two main heart benefitting constituents and they are the OPCs and the flavonoids. They are both very rich in protective antioxidant properties, which will prevent the oxidation caused by the free radicals. This is not only going to be beneficial for the capillaries and heart, but also for the entire body.
Benefits
Flavonoids can easily dilate the blood vessel, strengthen them and also protect the entire blood vessel system in order to eventually increase the blood flow. People who are exposed to inflammatory agents or are suffering from inflammation, will be happy to know that the OPCs and the antioxidant properties of Hawthorne berries will help them in this regard. For instance, the astringent Hawthorn preparations can be used externally in order to soothe skin irritations, bug bites, minor cuts and acne. On top of that, using the extracts created from Hawthorn berries will strengthen the heart and regulate the heartbeat.
Preparations
For those who want to prepare a tincture, they will only need to soak some Hawthorne berries in alcohol for several weeks. What this will do is draw out their properties and concentrate them in the alcohol. More to that, the berries can be made into syrups, jams and jellies. Most of the times though they are used to flavor brandy or into wine fusions. Also, tea made using the berries of Hawthorn trees are the best for enjoying a great healthy state for the heart.
History
The preparations of Hawthorn berries have a long history of use and mainly their benefits were concentrated in heart tonics. Dioscorides, a green herbalist from the I (first) century recorded that Hawthorn was used back then as a strengthener and as a tonic. In the sixteenth century, Paracelsus, a Swiss physician reported that he used Hawthorne's cardio-tonic effects. A few centuries later, it was used by American doctors in order to treat circulatory and heart disorders. Even today, Hawthorne is used a lot and studied even more to unravel more of its beneficial secrets.
(http://vitanetonline.com/forums/Index.cfm?CFApp=1&Message_ID=2660)
---
How to manage high blood pressure with herbs and vitamins



Date: February 20, 2012 06:42 AM
Author:
Darrell Miller (dm@vitanetonline.com)
Subject: How to manage high blood pressure with herbs and vitamins

What is high blood pressure?
High blood pressure, also called hypertension, is a very common health condition whereby one's blood is pumped through the arteries at a higher than normal pressure. High blood pressure may lead to serious health problems like heart disease and stroke.
The quantity of blood pumped by the heart and the level of resistance to the flow of blood in the arteries. The more one's heart pumps blood and the narrower their arteries, the higher will be their blood pressure.
Many people have hypertension without even knowing it for years. This is because the condition does not usually show any symptoms. Having uncontrolled hypertension increases a person's risk of developing serious medical conditions, for example heart disease or stroke.
Typically, high blood pressure develops over a long period of time, usually for years and can affect almost everybody eventually. Thankfully, the condition can easily be detected. And once somebody knows they have it, they can get medical advice on how to control it from a doctor.
Causes of high blood pressure
There are two well known types of hypertension-primary/essential high blood pressure and secondary hypertension.
The first type of high blood pressure occurs in most adults and has no identifiable cause. It tends to develop slowly over a number of years. On the other hand, secondary hypertension is a condition that seems to appear suddenly and is usually caused by an underlying health condition. This type of blood pressure is higher in intensity compared to primary hypertension. Some medications and conditions can lead to secondary hypertension and they include:
Kidney disorders
Congenital blood vessel defects
Adrenal gland tumors
Certain medications, for example cold remedies, birth control pills, decongestants, pain relief tablets bought over the counter as well as prescription medicines Illegal drugs like amphetamines and cocaine
What are the symptoms of high blood pressure?
Most people who have hypertension do not have any signs or symptoms, no matter the seriousness of the condition.
Even though a small fraction of people with early-stage hypertension may get dizzy spells, dull headaches, or even heavy nose bleeding from time to time, these signs as well as symptoms normally do not appear until the condition has reached a critical and even life-threatening stage.
How high blood pressure can be controlled with vitamins and herbs Vitamins
Certain vitamins are said to lower high blood pressure as well as support one's cardiovascular system. One of the vitamins that can help is vitamin C. it is an important vitamin that can help to manage hypertension as it is rich in antioxidants, which help in prevention of stroke and heart attack. Other vitamins that can help to prevent or control high blood pressure include vitamins A, E, D and B6.
Whole grains, green leafy vegetables, fresh fruits, nuts, chicken, corn, salmon, just to mention a few, are good sources of essential vitamins that help in controlling hypertension.
Herbs
Herbs such as Hawthorn, Rauwolfia Serpentina/Indian snakeroot, and Ginkgo Biloba etc can also be used in lowering blood pressure. All these herbs can also strengthen your cardiovascular system to help in lowering the blood pressure and allow for better circulation. However, make sure you consult an experienced herbalist or healthcare specialist before you use any of the above herbs to control your hypertension.
(http://vitanetonline.com/forums/Index.cfm?CFApp=1&Message_ID=2585)
---
Hawthorn Berries



Date: September 17, 2009 10:57 AM
Author:
Darrell Miller (dm@vitanetonline.com)
Subject: Hawthorn Berries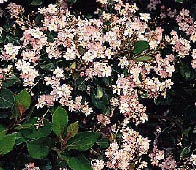 Ancient Greeks used Hawthorn berries for heart disease. The Greeks and Romans looked to Hawthorn as a source of happiness and hope for the future. The berries were used by the Chinese for digestion and circulatory problems. Christian legend says that the crown of thorns that was placed upon the head of Christ was made from Hawthorn. The crushed fruit or leaves were used as a poultice for their drawing powers to remove thorns and splinters for centuries in England. Native Americans believed that Hawthorn was useful for rheumatism and heart problems.
This herb contains many different components which work together to benefit the heart and body. Hawthorn can both feed and strengthen the heart and arteries. It seems to work on the heart muscle to make it work more effectively. The herb may even help a damaged heart. Hawthorn contains some mild sedative properties, which can help when heart disorders are due to stress and with insomnia. Hawthorn has been used to treat and prevent arteriosclerosis, rapid heartbeat, feeble heartbeat, enlarged heart, angina, and breathing difficulties due to a lack of oxygen in the lungs. Some people recommend using Hawthorn to protect against disease before symptoms occur.
Hawthorn is known for its ability to regulate arterial blood pressure. It increases the strength of the heart muscle and also works to increase coronary blood flow. This herb is great in helping to reduce the heart rate and lessen the heart's workload.
Some studies have found that this extract is responsible for dilating the blood vessels, which results in reduced peripheral resistance. Hawthorn may also have some further cardio-protective effects that become pronounced after prolonged use. Research on 132 patients found substantial positive results with the use of this herb. These stage two stable heart failure patients had improved exercise tolerance, and a reduction in shortness of breath and fatigue after exercise. The researchers noted that for maximum effect, Hawthorn must be used for one to two months. Cardiac improvement accelerates with long-term use and relatively high doses.

One of the most positive facts about Hawthorn is its safety. This herb is believed to be safe for long-term use without side effects. Some experiments have found that Hawthorn dilates the blood vessels, lowers blood pressure, and strengthens the heart. This herb is commonly prescribed by German physicians to treat minor heart problems. Hawthorn also contains a mild sedative effect. This effect may contribute to a healthy heart. Stress, anxiety, and nervousness are often associated with heart conditions.
The berries and flowers of the Hawthorn plant are used to provide alterative, antispasmodic, astringent, cardio-alterative, diuretic, sedative, and vasodilator properties. The primary nutrients found in Hawthorn are choline, inositol, and vitamins A, B-complex, and C with bioflavonoids. Primarily, Hawthorn is extremely beneficial in dealing with angina, arrhythmia, arteriosclerosis, high and low blood pressure, heart conditions, heart palpitations, and hypoglycemia.
Additionally, this herb is very helpful in treating arthritis, blood clots, edema, hypertension, insomnia, liver disorders, rheumatism, sleeplessness, and stress. For more information on the many beneficial effects provided by Hawthorn, please feel free to contact a representative from your local health food store.
(http://vitanetonline.com/forums/Index.cfm?CFApp=1&Message_ID=2081)
---
Thrombophlebitis



Date: April 15, 2009 01:20 PM
Author:
Darrell Miller (dm@vitanetonline.com)
Subject: Thrombophlebitis

Thrombophlebitis is when inflammation occurs in the veins due to the formation of a blood clot in that vein. This problem usually occurs in the extremities, especially the legs. Thrombophlebitis can be considered superficial if it affects the subsutaneous vein, which is one of the veins near the skin's surface.
In superficial thrombophlebitis, the affected vein can be felt and may be seen as a reddish line under the skin. Additionally, swelling, pain, and tenderness to touch can occur. If widespread vein involvement is included, the lymphatic vessels may become inflamed. Superficial thrombophlebitis is a relatively common disorder that can be brought about by trauma infection, standing for long periods of time, lack of exercise, and intravenous drug use. The risk of superficial thrombophlebitis can be increased by pregnancy, varicose veins, obesity, and smoking. Thrombophlebitis can also be associated with environmental sensitivities to allergies. This condition is usually diagnosed according to physical findings and a medical history that indicates an increased risk.
Deep thrombophlebitis (DVT) affects the intramuscular veins farther below the skin's surface. DVT is a much more serious condition than superficial thrombophlebitis because the veins affected are larger and located deep within the musculature of the leg. These veins are responsible for the transport of 90 percent of the blood that flows back to the heart from the legs. Symptoms of DVT may include pain, warmth, swelling, and bluish discoloration of the skin of the affected limb. These symptoms are often accompanied by fever and chills. The pain is typically felt as a deep soreness that is worse when standing or walking and gets better with rest, especially with elevation of the leg. The veins directly under the skin may become dilated and more visible. Inflammation situated in a vein in the pelvis is referred to as pelvic vein thrombophlebitis.
The reason or reasons for the formation of the clots in the veins are often unknown. However, in most cases, clots are probably the result of a minor injury to the inside lining of a blood vessel. If the vessel lining receives a microscopic tear, clotting is initiated. Platelets clump together to protect the injured area, and a series of biochemical events is initiated that results in the transformation of fibrinogen, a circulating blood protein, into strands of insoluble fibrin, which are deposited to form a net that traps blood cells, plasma, and yet more platelets. This results in a blood clot. Other possible causes of the formation of DVT include abnormal clotting tendencies; poor circulation; certain types of cancer; and Behcet's syndrome, which is a condition that affects small blood vessels that predispose an individual to the formation of clots. The following factors increase the risk of DVT: recent childbirth, surgery, trauma, the use of birth control pills; and prolonged bed rest.
The following nutrients are recommended for the prevention and treatment of thrombophlebitis: acetyl-l-carnitine, coenzyme Q10, flaxseed oil, garlic, l-cysteine, lecithin granules, l-histidine, magnesium, MSM, Pycnogenol, vitamin C with bioflavonoids, vitamin E, zinc, and vitamin B complex. Additionally, the following herbs may be beneficial: alfalfa, pau d'arco, red raspberry, rosemary, yarrow, butcher's broom, cayenne, ginger, plantain, witch hazel, skullcap, valerian root, ginkgo biloba, goldenseal, Hawthorn, and olive leaf extract.
Natural vitamins are a great way to help prevent conditions such as these. If you suspect that you have thrombophlebitis, consult your doctor before trying to take the problem into your own hands. Natural vitamins such as the ones listed above can be found at your local or internet health food store.
*Statements contained herein have not been evaluated by the Food and Drug Administration. Natural vitamins and herbs are not intended to diagnose, treat and cure or prevent disease. Always consult with your professional health care provider before changing any medication or adding Vitamins to medications.
(http://vitanetonline.com/forums/Index.cfm?CFApp=1&Message_ID=1994)
---
BerryOxidants - Food-Sourced Antioxidant Protection



Date: April 12, 2009 11:07 AM
Author:
Darrell Miller (dm@vitanetonline.com)
Subject: BerryOxidants - Food-Sourced Antioxidant Protection

BerryOxidants - Food-Sourced Antioxidant Protection
A power-packed antioxidant complex featuring standardized extracts from fruits, especially berries, as well as herbs and spices.

This synergistic formula combines more than 30 plant-derived free radical fighters with a full 500 mg per tablet of the antioxidant vitamin C.

Some scientific evidence suggests that consumption of antioxidant vitamins may reduce the risk of certain forms of cancer. However, the FDA has determined that this evidence is limited and not conclusive.

Addresses six of the 12 SystemiCare™ body systems identified by Source Naturals as necessary for your optimal health: Liver/Detox (which may support longevity), Antioxidant Defense, Immunity, Circulation, Inflammation Response, and Structure/Connective Tissue.
2 tablets contain:
Vitamin C (as ascorbic acid) 1,000 mg
Grape Seed Extract (Proanthodyn™) 150 mg
Green Tea Leaf Ext (95% polyphenols, 150 mg 35% ECGC)
Turmeric Rhizome Ext (95% curcumin) 150 mg
Polygonum cuspidatum Root Ex 100 mg (8% total resveratrols)
Bromelain 100 mg
Quercetin 100 mg
Ginkgo Leaf Extract (50:1) 60 mg
24% Flavoneglycosides
Silymarin (from milk thistle seed ext) 60 mg
Hawthorn Berry Extract (4:1) 50 mg
Rosemary Leaf Extract (5:1) 50 mg
Citrus Bioflavonoids 50 mg
Lecithin 50 mg
Grape Skin Extract (20% polyphenols) 50 mg
Astragalus Root Extract (10:1) 50 mg
Cabbage Floret & Stem 50 mg
Cranberry Fruit Ext (90% solids) 50 mg
Sweet Cherry Fruit Ext (10:1) 50 mg
Holy Basil Leaf Ext (2% ursolic acid) 50 mg
Olive Leaf Ext (15% oleuropein) 40 mg
Rutin 40 mg
Lycium Fruit Extract (4:1) 40 mg
Strawberry Fruit 40 mg
Açai Fruit Juice Powder 40 mg
Organic Amla Fruit 40 mg
Pomegranate Seed Ext (40% elagitannins) 20 mg
European Elder Berry Ext (5% flavones) 20 mg
Mangosteen Fruit Rind Extract 20 mg (standardized to 95% flavonoids & 40% mangostins)
Raspberry Leaf Ext (40% elagitannins) 10 mg
White Mulberry Fruit Ext (10:1) 10 mg
Blueberry Leaf Ext (20% chlorogenic acid) 10 mg
Bilberry Fruit Ext (25% anthocyanidins) 5 mg
(http://vitanetonline.com/forums/Index.cfm?CFApp=1&Message_ID=1992)
---
Celery Seed Extract Standardized



Date: October 30, 2008 05:36 PM
Author:
Darrell Miller (dm@vitanetonline.com)
Subject: Celery Seed Extract Standardized

Despite being relatively unknown within western medicine, Celery (apium graveolens) has been cultivated as food and used to promote good health for thousands of years throughout the world. In its earliest applications, Mediterranean and Ayurvedic practitioners relied on celery to address a wide range of health concerns, including respiratory challenges, fatigue, and physical distress. Some of the most recent scientific studies, however, have identified a number of potentially beneficial active compounds in Celery, including volatile oils, flavonoids, coumarins, and linoleic acid. One of the most significant and promising is 3nB (3-n-butylphthalide), the compound that gives celery its distinctive taste and aroma. The celery seed extract used in this formula is standardized 85% total phthalides calculated as 3nB. Studies have shown that 3nB appears to help support a normal inflammatory response and blood pressure within the healthy range. Additionally, research has suggested that 3nB may be able to increase cranial blood flow.
Celery Circulation is an innovative circulatory support formula designed to encourage a balanced inflammatory response while increasing blood flow through its vasodilatation properties. For enhanced support, it includes standardized extracts from horse chestnut (minimum 20% total triterpene glycosides) and Hawthorn (minimum 1.8% Vitexin).
(http://vitanetonline.com/forums/Index.cfm?CFApp=1&Message_ID=1926)
---
Herbs



Date: October 08, 2008 09:41 AM
Author:
Darrell Miller (dm@vitanetonline.com)
Subject: Herbs

Comfrey, one of the most valuable herbs known to botanical medicine, has been used for centuries to heal. It is full of amino acid, lysine, B12, and vitamins A and C as well as high in calcium, potassium, phosphorus, and protein. Additionally, it contains iron, magnesium, sulphur, copper, zinc, and eighteen amino acids. Echinacea is an herb that stimulates immunity within the body and increases its ability to fight infections. It includes vitamins A, E, and C, as well as iron, iodine, copper, sulphur, and potassium. Fennel is used to help stabilize the nervous system and move waste material out of the body.
It also has properties to help against convulsions and mucous and contains potassium, sulphur, and sodium. Garlic acts to rejuvenate the body in all of its functions as it stimulates the lymphatic system to help rid the body of toxins. This herb contains vitamin A and C, selenium, sulphur, calcium, manganese, copper, vitamin B1, iron, potassium, and zinc.
Along with the above herbs, there are others that are good for helping with herpes. Ginger is very effective in its ability to cleanse the bowels, kidneys, and skin and contains protein, vitamins A, C, and B complex, as well as calcium, phosphorus, iron, sodium, potassium, and magnesium. Mullein loosens mucus within the body and moves it out of the body. It is high in iron, magnesium, potassium, and sulphur and also contains vitamins A, D, and B complex. Sweet birch cleanses the blood and is extremely high in fluoride. It also contains vitamins A, C, E, B1, and B2, and calcium, chlorine, copper, iron, magnesium, phosphorus, potassium, sodium, and silicon. Thyme, which destroys fungal infections and skin parasites, has B complex, vitamins C and D, and iodine, sodium, silicon, and sulphur. White willow is also helpful in herpes, as it has a strong antiseptic ability for infected wounds, ulcerations, and eczema.
Along with all of the above herbs, there are many herbs that help protect and build the nervous system, which is closely related to the immune system. These herbs include: alfalfa, dandelion, fenugreek, gotu kola, hops, kelp, lady's slipper, lobelia, parsley, passion flower, skullcap, wood betony, and red clover. Additionally, there are many herbs for circulation, which increase blood supply to the heart muscles and entire body. Good circulation is crucial for a healthy immune system and can be improved with capsicum, garlic, gentian root, Hawthorn berries, kelp, licorice root, and lecithin.
Because the glands regulate many major body functions, these functions often interrelate with the circulatory and nervous systems. Some glandular herbs include: golden seal, Siberian ginseng, burdock, Echinacea, sarsaparilla, black walnut, chaparral, and red clover blossoms. Along with the above, there are several herbs that help with the skin, which can be extremely beneficial to those who are dealing with herpes.
Red marine algae is a natural algae that grows in the ocean. This algae is harvested by many countries including China, Japan, and the United States. Red marine algae contains polysaccharides that can boost the immune system. These special polysaccharides stimulate the immune system to fight viruses and disease which can help fight herpes.
Among these herbs is aloe vera, which helps to clean, soothe, and heal the skin as it contains calcium, potassium, sodium, manganese, magnesium, iron, lecithin, and zinc. Also, comfrey, golden seal, myrrh, bayberry, and oat straw are all good herbs for the skin. As you can see these herbs are loaded with vitamins, minerals and polysaccharides which are essential to the body to keep the immune system strong and the body able to fight off viruses and disease.




--
Buy Herbs At Vitanet ®, LLC


(http://vitanetonline.com/forums/Index.cfm?CFApp=1&Message_ID=1909)
---
EFA's - Essential Fatty Acids



Date: September 15, 2008 09:42 AM
Author:
Darrell Miller (dm@vitanetonline.com)
Subject: EFA's - Essential Fatty Acids

Many recent studies have found that EFAs may be extremely helpful for many chronic, stubborn conditions. Their continuously growing range of applications includes overcoming diseases such as alcoholism, breast cancer, and cardiovascular disease; strengthening the immune system; helping eliminate yeast infection; reducing symptoms of premenstrual syndrome; minimizing inflammation of rheumatoid arthritis; and assisting in the proper management of weight.
Alcohol dependence is an extremely serious condition that often results in decreased life expectancy, suicide, degeneration of the brain and liver, osteoporosis, and many other conditions. For each person, the rate at which alcohol is metabolized in the body is different, as a lot of it has to do with the person's nutritional status, the concentration and activity of liver enzymes, and the rate at which alcohol is consumed.
Alcoholics tend not to eat because the calories from alcohol, although nutrient-poor, diminish the appetite, causing many alcoholics to become extremely malnourished. An overall nutritional program should be employed to those people who are dependant on alcohol, which should include vitamins A, C, and B, complex, along with zinc, magnesium, selenium, amino acids, milk thistle, acidophilus, antioxidants, L-carnitine, and essential fatty acids. EFAs, especially those that are high in GLA, keep blood lipid levels from going out of control.
The body's immune system has a vital role in protecting us against cancer, as it recognizes and annihilates any abnormal cells before they have the chance to multiply and do damage. When the immune system is overwhelmed or not functioning properly, abnormal cells will reproduce without having anything to stop them. Because of the rapidly growing tumors which have a huge appetite for nutrition to keep them going, cancer patients often become malnourished and lose weight. A diet that is rich in cruciferous vegetables, fiber, antioxidants, vitamins A, C, and E, minerals, and essential fatty acids can help prevent breast cancer. Research shows that EFAs, especially GLA, have anti-tumor properties.
All of the cells in the body have a dependence on nutrients that are transported through the circulatory network. When blood vessels become clogged with fats and cholesterol, nutrition distribution is hindered and blood flow can be stopped in some areas, causing the heart to die. Exercise is a good for increasing circulation and keeping the blood from getting stuck. A diet that is high fruits, vegetables, natural fiber, and low in saturated fats, meats, and homogenized dairy products is also a good idea. Additionally, antioxidants, Hawthorn berry, ginkgo biloba, vitamin E, Co Q-10, L-carnitine, calcium, magnesium, potassium, and EFAs will also be of benefit to the cardiovascular system.
Essential fatty acids have been shown to stop the growth of yeast organisms in the body. They do so by helping the oxygen to flow to cells. Since yeast is anaerobic, it cannot thrive in the presence of oxygen. Yeast overgrowth can cause a variety of symptoms that are often diagnosed as another condition, ranging from joint swelling to memory loss.
PMS is a collection of symptoms that occurs one to two weeks before menstruation, affects about one-third of women who are younger than forty. It is caused by hormone imbalances, which result in anxiety, irritability, and mental sluggishness. Research has found that women with PMS usually eat more refined carbohydrates, dairy products, and sodium, and less iron and other minerals than those women who do not experience this condition. Vitamin B complex, beta carotene, vitamin E, magnesium, milk thistle, acidophilus, and essential fatty acids are very helpful for PMS. Essential fatty acids, especially GLA, are helpful in balancing the body's hormone levels.
Reducing symptoms of disease like arthritis or PMS is important to all those who suffer from them. EFA's can help reduce the symptoms of these diseases. American diets are low in EFA's and one should consume them either in the foods they eat or supplement form to help the body strengthen its self and fight off disease.


--
Buy EFA's At Vitanet ®, LLC


(http://vitanetonline.com/forums/Index.cfm?CFApp=1&Message_ID=1890)
---
Supports Healthy Blood Pressure



Date: April 18, 2008 03:59 PM
Author:
Darrell Miller (dm@vitanetonline.com)
Subject: Supports Healthy Blood Pressure

A comprehensive Bio-Aligned Formula™ that can help maintain blood pressure already within the normal range, when used as part of a healthy diet and exercise plan.
A complex array of 35 nutrients, botanicals and special ingredients provides balanced support for blood pressure.
Supports two of the most important SystemiCare™ metabolic systems identified by Source Naturals as critical for your optimal health: Heart/Circulation (including healthy blood vessels, blood flow, homocysteine levels, and blood lipid regulation) and Antioxidant Defense.
3 tablets contain:
(Vitamin C (as ascorbic acid) 45 mg
Vitamin D-3 (as cholecalciferol) 240 mg
Vitamin B-6 (as pyridoxine HCl) 24 mg
Folate (folic acid & calcium folinate) 480 mcg
Vitamin B-12 (as methylcobalamin) 600 mcg
Magnesium (magnesium oxide, chelate & succinate) 240 mg
Selenium (as L-selenomethionine) 120 mcg
Potassium (as potassium citrate) 59 mg
L-Arginine (as L-arginine HCl) 1.44 g
L-Citrulline 360 mg
Hibiscus Flower Ext (20% total acids) 120 mg
gamma-vitamin E Complex 90 mg
L-Taurine 60 mg
Masson Pine Bark Extract(95% procyanidolic value) 60 mg
Garlic Clove 60 mg
Freeze Dried White Onion Bulb 60 mg
Arjuna Bark Ext (0.5% arjunolic acid) 60 mg Ashwagandha Root Extract(5% withanolides) 60 mg
Forskohlii Root Extract(ForsLean®) (20% forskohlin) 60 mg
Guggul Extract (10% guggulsterones) 60 mg
Grape Seed Extract (Proanthodyn™) 48 mg
Chinese Salvia Root Extract (MSV-60®)
(60% magnesium salvianolate B) 45 mg
Ginkgo Leaf Extract (50:1)
24% Flavoneglycosides 36 mg
Hawthorn Berry Extract (4:1) 30 mg
Hawthorn Leaf and Flower Extract (4:1) 30 mg
Olive Leaf Ext. (15% Oleuropein) 30 mg
Trimethylglycine (TMG) 30 mg
Total Resveratrols (from Polygonum cuspidatum) 24 mg
Nattokinase (NSK-SD™) 21 mg
Coenzyme Q10 18 mg
Tocotrienol Complex (Tocomax®) 12 mg
Lycopene 3 mg

Suggested Use: 3 tablets mid-morning and 2 tabs mid-afternoon between meals on an empty stomach.
(http://vitanetonline.com/forums/Index.cfm?CFApp=1&Message_ID=1763)
---
CoQ10 for Heart Health



Date: March 28, 2007 12:39 PM
Author:
Darrell Miller (dm@vitanetonline.com)
Subject: CoQ10 for Heart Health

CoQ10 for Heart Health
More than 40% of all deaths in the U.S. are from cardiovascular disease (CVD). You have a greater chance of dying from heart disease than from cancer, AIDS, diabetes, and accidents combined. More than 2,600 Americans die each day of CVD – an average of 1 death every 33 seconds. One in 5 men and women have some form of CVD. If all forms of major CVD were eliminated, life expectancy would rise by almost 7 years.
One of the most – if not the most – important things people can do to improve their overall health and life expectancy is to improve their heart health. Diet, exercise, and the wise use of dietary supplements can improve heart health dramatically. One dietary supplement that's extremely beneficial to heart health is coenzyme Q10 (CoQ10).
Q. What is CoQ10?
A. CoQ10 is a natural, fat-soluble nutrient present in virtually all cells. CoQ10 also is known as ubiquinone. That's because CoQ10 is ubiquitous and exists everywhere there is life. CoQ10 is vital to adenosine triphosphate (ATP) production. ATP is the energy-rich compound used for all energy-requiring processes in the body. Although COQ10 is produced by the body and exists in some dietary sources, these levels may be insufficient to meet the body's requirements. CoQ10 levels diminish with age and as a result of dietary inadequacies and various disease states. Also, some drugs, especially a group of cholesterol-lowering prescription drugs known as "statin," (Pravachol, Zocor, Lipitor, etc.) significantly reduce CoQ10 levels in the body.
Q. For what health conditions is CoQ10 used?
A. CoQ10 is beneficial in treating and preventing CVD and conditions such as high blood pressure, atherosclerosis (hardening of the arteries), angina, and congestive heart failure (CHF). It's been shown that heart attacks tend to occur when CoQ10 levels are low in the body. In addition, CoQ10 is beneficial for diabetes, immune dysfunction, cancer, periodontal disease, prostate cancer, and neurological disease.
Q. Why is CoQ10 especially important to heart health?
A. The heart is one of the most metabolically active tissues in the body. In the average person, the heart propels 2,000 gallons of blood through 65,000 miles of blood vessls by beating 100,000 times each day. Thus, it requires large amounts of uninterrupted energy. Heart cells have a greater number of mitochondria, and subsequently, more CoQ10 than any other type of cell. Each heart cell can have thousands of mitochondria to meet these energy demands.
Mitochondria are highly specialized structures within each cell and are often referred to as cell powerhouses. These tiny energy-produces produce 95% of the energy the body requires. The number of mitochondria in a cell depends on its function and energy needs. A cell's ATP production is dependent on adequate amounts of CoQ10.
Heart disease patients are commonly CoQ10 deficient. Correcting such deficiencies often can produce amazing results. The presence of supplemental CoQ10 is a key to the heart's optimum performance.
In people who have had a heart attack (myocardial infarction), CoQ10 assists in repairing the heart muscle and restoring heart function. This is due to increased ATP production.
Q. What studies support this fact?
A. A 1998 study found CoQ10 can provide rapid protective effects in patients with a heart attack if administered within three days of the onset of symptoms. The study focused on patients admitted to the hospital with an acute myocardial infarction (AMI) diagnosis. Seventy-three patients received CoQ10 (120 mg/d). The study's control group consisted of 71 similarly matched patients with acute AMI. After treatment, angina pectoris (severe chest pain signifying interrupted blood flow to the heart), total arrhythmias (dangerously irregular heartbeats), and poor function in the left ventricle (the essential chamber of the heart) were significantly reduced in the CoQ10 group compared to the placebo group. Total deaths due to sudden cardiac failure and nonfatal heart attacks also were significantly reduced in the CoQ10 group compared with the placebo group.
In another study, CoQ10 was studied in 109 patients with high blood pressure (hypertension). The patients were given varying doses of supplemental CoQ10 with the goal of attaining a certain blood level (greater than 2.0 mcg/l). Most patients were on medications to treat hypertension. Half the patients were able to stop taking one to three antihypertensive drugs at an average of 4.4 months after starting CoQ10. Only 3% of patients required the addition of one antihypertensive drug. The 9.4% of patients who have echo cardiograms, performed both before and during treatment, experienced a highly significant improvement in heart wall thickness and function. This improvement was directly attributed to CoQ10 supplementation.
Congestive heart failure (CHF) is a debilitating disease that affects 5 million people in the U.s. It causes edema, difficult breathing, and impaired circulation. In another study, CoQ10 restored healthy heart function in CHF patients. Patients received 100 mg of CoQ10 or a placebo twice daily for 12 weeks. Before and after the treatment period, the investigators introduced a catheter into the right ventricle of patients' hearts to determine the degree of CHF damage to the heart muscle. The patients' heart muscles at rest and work improved significantly. The researchers concluded CHF patients would greatly benefit from adjunctive CoQ10 treatment.
Q. I've heard that CoQ10 can also help people who have neurological diseases. Is this true?
A. Yes, it is. CoQ10 has been studied for its ability to improve the health of individuals with amotrophic lateral sclerosis (ALS), Parkinson's disease, and Huntington's disease. A recently completed study sponsored by the National Institutes of Health showed that CoQ10 caused a slowing of the progression of Huntington's disease, a devastating and degenerative disease that is always fatal. In fact, no other medication, drug, or nutritional supplemental has ever been shown to cause a decline in the progression of this terrible disease.
The study compared CoQ10 against remacemide (an investigational HD drug made by AstraZeneca Pharmaceuticals), in 347 HD patients who were in the early stages of the disease. Remacemide blocks glutamate, the neurotransmitter scientists think may cause the death of brain cells that occurs in Huntington's disease. While remacemide had no effect on the progression of HD, CoQ10 showed a trend toward slowing the disease by an average of 15%. This meant the HD group taking CoQ10 was able to handle every day activities of life a little longer than the patients taking remacemide or a placebo. They also were able to focus their attention better, were less depressed, and less irritable. The 15% slowing of decline means that CoQ10 can result in about one more year of independence for HD patients. Needless to say, the gift of an additional year of health in the lives of HD patients is incredibly significant.
Because of these impressive results with HD, researchers are hopeful that the studies of CoQ10 in those with ALS and Parkinson's disease will similarly have a positive effect on the symptoms and/or progression of these neurological disorders, too.
Q. Why is it crucial for a CoQ10 supplement to cross the blood-brain barrier?
A. The brains' blood vessels are composed of cells with extremely tight junctions. These junctions form the blood-brain barrier, which restricts what can pass from the bloodstream into the brain. While this barrier protects the brain, it can be a significant obstacle to central nervous system therapy. To leave the bloodstream and reach the brain cells, a substance must pass through the tightly connected cells of the capillary walls. Only substances with unique solubilities or those with a transport system can cross the blood-brain barrier to a significant degree. As a result, crossing the blood-brain barrier presents a significant challenge to supporting neurological health.
While most CoQ10 supplements enter the bloodstream and increase blood serum levels, only special forms of CoQ10 have been shown to cross the blood-brain barrier. For CoQ10 to enter the mitochondria within the brain, CoQ10 must first cross the blood-brain barrier to produce significant neurosupportive clinical results.
Q. How can one supplement have applications for neurological diseases, heart health, and even the immune system?
A. Supplements often have more than one function, especially when it's a substance like CoQ10, which is present in all parts of the body. All nucleated cells (most cells other than red blood cells) have mitochondria and all cells require energy to function. CoQ10 is vital to ATP production. Thus, CoQ10 has applications not only in neurological (neurons or nervous system cells) and cardiac health (myocardium or heart tissue), but also for the immune system.
Q. Are all CoQ10 supplements created equal? Doesn't CoQ10 just have to get into the bloodstream to be effective?
A. There are some important distinctions among CoQ10 products, as they vary greatly in quality and absorbability. It's crucial to find a CoQ10 product that's:
1. Scientifically shown to absorb through the digestive tract, cross cellular membranes, and increase mitochondrial levels of CoQ10. Chewable forms of CoQ10 provide rapid bioavailability and absorption. Serum level determination of CoQ10 in the bloodstream is not necessarily the most important measure of efficacy. For a CoQ10 supplement to be fully effective, it must cross the cellular barrier and raise intracellular CoQ10 levels. A key indicator of effective CoQ10 supplementation is its presence in cell mitochondria.
2. The natural form of CoQ10. The natural process uses living organisms. CoQ10 also can be synthesized by a chemical process, which produces a distinctly different product that contains chemical compounds not found in the natural form.
3. Formulated with ingredients that provide the transport system CoQ10 needs to cross cellular membranes and the blood-brain barrier. Not all forms of CoQ10 have been scientifically proven to cross cell membranes and the blood-brain barrier. Some prestigious groups that have investigated this issue include researchers at Massachusetts General Hospital and Harvard Medical School.
4. Studied by respected organizations, with research published in peer-reviewed journals by reputable scientists.
Q. How much CoQ10 should I take?
A. Take 100 to 200 mg of CoQ10 daily, depending on your family history of heart disease and personal heart disease experience.
CoQ10's safety has been evaluated. Dosages in studies have ranged from 100 mg to 1,200 mg per day. To date, no toxicities have been reported. Occasional mild stomach upset may occur. Taking CoQ10 with meals usually alleviates this rare effect.
Q. What are some other heart-friendly supplements?
A. CoQ10 is an excellent supplement for overall cardiovascular health, as in L-carnitine. L-carnitine is the naturally occurring form of carnitine that's found in food and synthesized in the body. Much of the body's L-carnitine is found in the heart and skeletal muscle, tissues that rely on fatty acid oxidation for most of their energy. Nearly 70% of the energy needed for heart function is derived from fatty acid breakdown. Proper L-carnitine supplementation transports fatty acids into cell mitochondria, where it's burned for energy. L-carnitine is an excellent addition to CoQ10, especially for people with heart disease, and has been shown to improve many symptoms associated with CVD. In one study, people who had experienced one heart attack received either L-carnitine or placebo. The L-carnitine group had a statistically significant reduction in second heart attacks, and improved overall survival.
Q. What supplements support healthy blood pressure and cholesterol?
A. In addition to maintaining overall cardiovascular health, it's also important to address your essential fats/lipids levels and healthy circulation/blood pressure. Fish oil supplements can significantly reduce blood pressure, cholesterol, and homocysteine levels. Choose a supplement that's a rich source of EPA and DHA, omega-3 fatty acids naturally obtainable in fish oil. Find a product that's been clinically studied and purified to ensure it contains the beneficial active constituents of the whole oil, while removing any dioxins, DDT, PCBs, or heavy metals, toxins present in some commercial fish oil preparations. An enteric-coated garlic product that provides a minimum of 5,000 mcg of beneficial allicin supports healthy blood pressure and circulation. And magnesium, niacin, vitamin E, folic acid, Hawthorn extract, and L-cysteine provide overall nutritional support to the heart and vascular system.
Conclusion
CoQ10 is not the only answer to the complex issues of heart disease, neurological disease, or immune dysfunction; however, research indicates that it's a bigger piece of the puzzle than physicians and scientists ever imagined. The more we study this naturally occurring compound, the more benefits we find.
The key to this supplement is the manufacturing quality. For safety and overall effectiveness, use a CoQ10 product that's supported by product-specific research from reputable institutions. Choose tested products from a well-respected company to increase your potential to achieve and maintain heart and blood vessel health.
Supplementation with clinically studied products can have a major impact on your heart's health and strength. However, no supplement replaces the need to eat a healthful diet low in refined foods (especially sugar), and saturated fats, and to exercise your most important muscle – your heart – on a regular basis.


--
Buy Quality Discount CoQ10 at Vitanet &reg


(http://vitanetonline.com/forums/Index.cfm?CFApp=1&Message_ID=1501)
---
Regulating Blood Pressure Naturally



Date: March 28, 2007 10:29 AM
Author:
Darrell Miller (dm@vitanetonline.com)
Subject: Regulating Blood Pressure Naturally

Regulating Blood Pressure Naturally
High blood pressure (also known as hypertension) affects about 65 million Americans, or about 1 in 3 adults. There are many potential causes of hypertension, but not necessarily any symptoms. In fact, 30% of the people who have high blood pressure don't even realize it.
In other words, just because you don't have symptoms doesn't mean you don't have high blood pressure. That's why it's called "The Silent Killer." And, make no mistake about it: high blood pressure is dangerous. It is the number one modifiable cause of stroke. Just lowering blood pressure reduces the chance of stroke by 35 to 40 percent. Other conditions, including heart attack and heart failure can be reduced from 25 to 50 percent, respectively.
In this issue of Ask the Doctor, we're going to talk about high blood pressure and an exciting natural treatment for lowering blood pressure safely and effectively.
Of course, changing blood pressure numbers depends, in a large part, on the choices we make every day – how much we exercise, the foods we eat, and our lifestyle overall. But, for those times we need extra help, there is a new, scientifically-studied supplement to help us along our path to better health and lower blood pressure.
Blood pressure guidelines from the National Heart, Lung, and Blood Institute.
| | | | |
| --- | --- | --- | --- |
| Category | Systolic (mm/Hg) | Diastolic (mm/Hg) | Result |
| Normal | Less than 120 | And Less than 80 | Excellent! |
| Prehypertension | 120-139 | Or 80-89 | Make changes in eating and drinking habits, get more exercise and lose any extra pounds. |
| Hypertension | 140 or higher | Or 90 or higher | You have high blood pressure. Talk to your healthcare professional on how to control it. |
Q. What exactly is blood pressure?
A. Blood pressure is divided into two parts, systolic and diastolic. Systolic is the pressure of the heart beating. Diastolic is the pressure of the heart and vessels filling. When blood pressure numbers are written out, like "120/80," 120 is the systolic pressure and 80 is the diastolic pressure. The unit of measurement for blood pressure is millimeters of mercury, written as "mm/Hg."
Q. What is considered high blood pressure?
A. A person's blood pressure can naturally vary throughout the day – even between heartbeats.
However, if the numbers are consistently high (over 120 systolic and 80 diastolic), after multiple visits to your healthcare practitioner, you may have either pre-hypertension or high blood pressure.
Young arteries and arteries that are kept young through healthy diet and exercise are typically more elastic and unclogged. Blood flows through them easily and without much effort. However, as we age, our arteries become more prone to plaque buildup (due to diets high in saturated fat and sedentary lifestyles) and don't "flex" as well under pressure. The result is faster blood flow, all the time. Over the long term, it damages heart tissue, arteries, kidney and other major organs.
To get a better idea of high blood pressure, compare your arteries to a garden hose. When unblocked, a garden hose allows water to flow through it quickly and easily – without any real rush or stress. However, if you block the end of the hose with your thumb, closing it off even a little, water rushes out much more quickly.
For many years, high diastolic pressure was considered even more of a threat than high systolic pressure. That thinking has changed somewhat but high diastolic numbers could still mean organ damage in your body – especially for individuals under 50.
Q. What courses high blood pressure?
A. The reasons for hypertension aren't always clear. However, there are lifestyle factors that contribute to high blood pressure that you can change:
Body type: Weight isn't always a reliable indicator of whether or not you'll have high blood pressure – but the type of weight is. Lean body mass – muscle – doesn't increase blood pressure levels the way that fat can. However, fat body mass, especially fat around your middle, can contribute to high blood pressure.
Sedentary lifestyle: Too often, many of us sit down all day at work, and then sit down all night at home. Over time, this inactivity usually leads to weight gain, making the heart work harder to pump blood through the body. In a way, it almost seems contradictory, but inactivity usually leads to higher heart rates.
Sodium intake: Sometimes it's hard to believe how much salt there is in processed foods. However, salt intake in itself is not necessarily bad. For people with a history of congestive heart failure, ischemia, and high blood pressure, sodium is definitely out. For those individuals, it leads to more water retention, which increases blood pressure. (Salt's effect on water retention is one reason that so many sports drinks have fairly high sodium content – the sodium in the drink prevents your body from sweating out too much water.) But, for healthy individuals, moderate salt intake, especially a mixed mineral salt like sea salt or Celtic salt (good salt should never be white) is fine.
Low potassium intake: Unlike sodium, potassium is a mineral which most Americans get too little of. Potassium helps regulate the amount of sodium in our cells, expelling excess amounts through the kidneys. Low levels of this mineral can allow too much sodium to build up in the body.
Heavy alcohol intake: Having three or more alcoholic drinks a day (two or more for women) nearly doubles an individual's chance of developing high blood pressure. Over time, heavy drinking puts a lot of stress on the organs, including the heart, liver, pancreas and brain.
Unhealthy eating: Eating a lot of processed or fatty foods contributes to high blood pressure. Adapting a diet that is rich in fruits and vegetables, whole grain products, fish, nuts and magnesium and potassium (like the Dietary Approaches to Stop Hypertension, known as the "DASH" diet) can bring it back down.
Smoking: If you smoke, stop. Smoking damages the heart and arteries – period. Nicotine constricts blood vessels, increases heart rate, and raises blood pressure. This in turn, increases hormone production and adrenaline levels, further stressing the body.
As if that weren't bad enough, the carbon monoxide in cigarette smoke replaces the oxygen in the blood, making the heart work even harder to make up the difference. Since the effect of a single cigarette can last for an hour, smoking throughout the day leads to continuously revved-up blood pressure.
Some of these factors might sound like a lot to overcome. The important thing to remember is that all of these behaviors are changeable. If you have high blood pressure, modifying any of these can significantly lower blood pressure as part of an overall plan.
Q. What are the blood pressure numbers I should see?
A. Experts consider healthy blood pressure numbers to be 115/75 mm/Hg. The reason? They found that the risk of cardiovascular disease doubles at each increment of 20/10 mmHg over 115/75 mm/Hg. Even small jumps in blood pressure numbers increase the risk of stroke and heart attack.
Q. Okay, so other than diet, exercise and lifestyle changes are there other natural ways or supplements I can use to lower my blood pressure?
A. Yes, in fact, you hear about some of them in the news all the time – fish oil, CoQ10, and garlic. As effective as these symptoms are, they typically lower systolic pressure much more than diastolic pressure.
However, there is a blend of scientifically and clinically studied natural ingredients that lower high blood pressure separately, and work even better when they're combined. This combination blend contains: dandelion leaf extract, lycopene, stevia extract, olive leaf extract and Hawthorn extract.
Every one of these ingredients has been studied and recommended for years. But now, a scientific study on a supplement that combines them in one synergistic formula shows encouraging results for lowering systolic and diastolic blood pressure.
Let's take a look at each:
| | |
| --- | --- |
| Stevia leaf extract | Supports healthy blood pressure levels according to clinical studies. |
| Hawthorn extract | Supports the heart and balance sodium and fluid levels. |
| Olive leaf extract | Scientifically shown to support healthy blood pressure. |
| Dandelion leaf | Helps reduce fluid retention |
| Lycopene | Clinically shown to support arteries, circulation and heart health. |
Stevia:
Stevia (Stevia rebaudiana) originated in South America, and is often used as a sweetener. Glycosides in stevia, particularly stevoside, give the plan its sweet flavor 0 anywhere from 100 to 200 times sweeter than sugar.
The leaf of stevia is considered the medicinal part of the plant. Research shows that extracts of the leaf relax arteries and help prevent the buildup of calcium on artery walls – keeping them healthy and reducing blood pressure.
In a long-term, randomized, placebo-controlled clinical study, stevia reduced systolic and diastolic blood pressure. On average, participants' blood pressure reduced from baseline 150 mm/Hg to 140 mm/Hg systolic and 95 mm/Hg to 89 mm/Hg diastolic.
And, in another double-blind, placebo-controlled clinical study, stevia lowered blood pressure quite significantly – by an average of 14 millimeters of mercury in both systolic and diastolic readings. Those are impressive numbers!
Despite its role as a sweetener, stevia may have a side benefit to for those with hypertension – blood sugar regulation. Scientific studies show that extracts of stevia regulated blood sugar and reduced blood pressure.
A clinical study showed that stevia extract actually improved glucose tolerance by decreasing plasma glucose levels during the test and after overnight fasting in all participants. Regulating blood sugar is very important for those with high blood pressure. When blood sugar levels are high, blood vessels are inflamed. Many people with diabetes have high blood pressure as well. In a paired, cross-over clinical study, stevioside (one of the compounds in stevia) reduced glucose levels in individuals with type 2 diabetes. Further scientific studies show that stevia works to control blood sugar levels by stimulating insulin secretion by the pancreatic beta cells. It shows great potential in treating type 2 diabetes. Further scientific studies show that stevia works to control blood sugar levels by stimulating insulin secretion by the pancreatic beta cells. Its shows great potential in treating type 2 diabetes as well as hypertension.
Hawthorn extract:
Hawthorn (Crataegus spp. Oxycantha) has been used since ancient ties as a medicinal herb – even being mentioned by the Greek herbalist Dioscorides, in the first century AD. Traditionally, it has generally been used for support of the heart. Modern research points to bioflavonoid-like complexes in Hawthorn leaf and flower that seem to be most responsible for its benefits on cardiac health, like blood vessel elasticity.
The bioflavonoids found in Hawthorn include oligomeric procyanidins, vitexin, quercetin, and hyperoside. They have numerous benefits on the cardiovascular system. Hawthorn can improve coronary artery blood flow and the contractions of the heart muscle. Scientific studies show that the procyanidins in Hawthorn are responsible for its ability to make the aorta and other blood vessels more flexible and relaxed, so that blood pumps more slowly and with less effort – sparing the cardiovascular system such a hard workout.
The procyanidins in Hawthorn also have antioxidant properties – protecting against free radical cellular damage.
And, Hawthorn may also inhibit angiotensin-converting enzyme. Angiotensin-converting enzyme is responsible for retaining sodium and water, and may have roots in our evolutionary development. It influences blood vessel contraction and dilation, sodium and water balance and heart cell development – just about everything that has to do with blood pressure. This may have developed as a way of dealing with periods of drought and stress. By narrowing the blood vessels, the body could guarantee an adequate supply of blood and focus on repairing tissue.
Unfortunately, that can lead to real problems these days. Since many of us live in an industrialized society, and frequently have pretty sedentary lifestyles, conserving sodium just makes the conditions for high blood pressure that much worse.
Like the other ingredients in this combination, Hawthorn showed benefits on other body systems, too. In clinical and scientific studies, it not only lowered blood pressure, but also showed anti-anxiety properties and regulated blood sugar.
Olive leaf extract:
Olive leaf (Olea europaea) comes up again and again in scientific and clinical studies as having beneficial effects on hypertension. One of olive leaf's most beneficial compounds is oleuropein – the same compound that makes olive oil so helpful in reducing blood pressure. Here again, we have to look at the traditional Mediterranean diet, which features voluminous use of olives and olive oil. Not surprisingly, blood pressure is generally much lower in Greek and Italian populations.
But it's not just the diet – scientific studies showed that oleuropein lowered blood pressure by relaxing the blood vessels and prevented buildup of plaque in arteries. Plus, whether in olive leaf extract or in olive oil, oleuropein works as an antioxidant, too.
Dandelion leaf extract:
Dandelion (Taraxacum offinale) leaves provide a healthy supply of vitamins, much like spinach. In fact, although it has become the bane of North American gardeners and lawn owners, dandelion greens are a component of many gourmet salads.
Medicinally, dandelion has been used for centuries, dating back to ancient Greece. Leaves intended for medicinal use are harvested before flowering, to ensure the most nutrients.
They are a very rich source of vitamin A, and contain vitamin D, vitamin C, carious B vitamins, iron, silicon, magnesium, zinc and manganese, too. Dandelion leaves produce a diuretic effect in the body, similar to a prescription drug. Since one of dandelion leaf's traditional uses was the treatment of water retention, it's really not too surprising. Dandelion leaf is also rich in potassium – one of the vital minerals many Americans lack in their diet. So, even though it may act as a diuretic, it replaces more potassium than the body expels.
The diuretic effect of dandelion can relieve hypertension by drawing excess water and sodium from the body and releasing it through the kidneys as urine. Getting rid of extra water and sodium allows the blood vessels to relax – lowering blood pressure.
Lycopene:
If a nutrient can be called exciting, lycopene is it. Lycopene is found mostly in tomatoes and processed tomato products, like pasta and pizza sauce. Related to beta-carotene lycopene shows great antioxidant abilities among its many talents. In fact, it shows even greater free-radical scavenging properties than beta-carotene, its more famous cousin. Healthy intakes of lycopene can guard against a variety of chronic conditions, including lowering LDL (bad) cholesterol, lowering homocysteine levels and reducing blood platelet stickiness that can lead to clogged arteries. It's even being studied for its protective effect against prostate cancer.
And, for proof, you don't have to look too far to see the amazing effect lycopene intake can have on health. The Mediterranean diet provides an excellent example. Its high intakes of vegetables, (tomatoes, of course, playing a central role) fish, and whole grains improve cholesterol levels and lower blood pressure. The research on lycopene as a stand-alone nutrient has been compelling. A randomized clinical trial found that not having enough lycopene was associated with early thickening of the arteries.
So, it makes sense that other clinical trials, showed that higher intakes of lycopene frequently meant less thickening of arteries, and a reduced risk of heart attack. In one study, the risk of heart attack was 60% lower in individuals with the highest levels of lycopene. In a multicenter study, similar results were found – men with the highest levels of lycopene had a 48% lower risk of heart attack.
Q. What can I expect taking this herbal combination?
A. You should notice both systolic and diastolic numbers lowering in about two weeks. The scientific study showed that for pre-hypertensive and stage I, (early hypertensive individuals) this combination for ingredients lowers both systolic and diastolic blood pressure.
When you're taking herbs to support your blood pressure, it's important to keep it monitored so you have an accurate reading (and record) of your numbers. If you need to, you can pick up a home blood pressure monitoring device. These can retail for anywhere from $30 all the way up to $200, but buying one in the $30 to $50 range is a good idea and money well spent. Consider taking the machine to your local doctor's office or fire department to have it tested for accuracy against a professional blood pressure monitor. See the chart below for tips on getting an accurate reading from a home monitor.
Tips for Accurate Blood Pressure Monitoring:
-Relax for about 5 to 10 minutes before measurement.
-If you have just come inside from cold outdoors allow yourself to warm up.
-Remove tight-fitting clothing and jewelry.
-Unless your physician recommends otherwise, use left arm to measure pressure.
-Sit, don't stand.
-Remain still and do not talk while using the monitor.
Q. Are there any side effects?
A. There were no side effects noted in the study. However, because of the mild diuretic effect of dandelion leaf extract, you may notice an increase in trips to the bathroom. It's always important to make sure you don't get dehydrated, so you may want to drink more water during the day.
Conclusion:
High blood pressure doesn't happen overnight. As we get older, the likelihood of developing hypertension increases. And, stressful, fast-forward lifestyles, bad diets and no exercise conspire to raise our blood pressure.
In my own practice I have helped patients move toward a healthier lifestyle, including diet, exercise, and blood-pressure reducing supplements. They live better, more vibrant lives as a result, and their blood pressure normalizes. It really can happen – you can bring your blood pressure back to normal, and this combination of scientifically and clinically validated ingredients can help.


--
Buy Supplements to lower Blood Pressure at Vitanet &reg


(http://vitanetonline.com/forums/Index.cfm?CFApp=1&Message_ID=1498)
---
Glucose



Date: March 08, 2007 04:59 PM
Author:
Darrell Miller (dm@vitanetonline.com)
Subject: Glucose

Nearly all ripe fruits and vegetables. This sugar is abundant in most diets. Honey, grape, banana, mango, cherries, strawberry, cocoa, aloe vera, licorice, sasparila, Hawthorn, garlic, echinacea, and kelp.
(http://vitanetonline.com/forums/Index.cfm?CFApp=1&Message_ID=1482)
---
Fruit and Vegetable Lightning drink mixes from Natures Plus



Date: February 06, 2007 02:41 PM
Author:
Darrell Miller (dm@vitanetonline.com)
Subject: Fruit and Vegetable Lightning drink mixes from Natures Plus

Enjoy the Rainbow – the Color Wheel of Fruits and Vegetables
We've all heard the statistics, and have probably seen the signs in the produce section of our favorite grocery store: eating 5 servings of fruits and veggies a day is important,
Chances are also pretty good that we've also seen the newest food pyramid, encouraging Americans to "eat a rainbow of frits and vegetables." That is, choose from the rich variety of colors for the best all-around health benefits.
In this Ask the Doctor, we're going to look at the unique health components of different colored fruits and vegetables, and why they're so important. Plus, we'll learn about supplemental options, like fruit and vegetable drink mixes, for those days when our diets just aren't that great.
Q. What's the big deal about fruits and vegetables?
A. Well, for the main reason that they are whole foods – created by nature (or at least generations of farming) and are rich in a variety of nutrients. Processed foods can't match the health benefits of strawberries or broccoli – items that have fiber, vitamins, and enzymes built right in.
Q. What does "eating a rainbow" of fruits and vegetables really mean?
A. This is simply an easy way of remembering to get as much color variety in your diet as possible to maximize your intake of a broad range of nutrients. The colors of fruits and vegetables are often a tangible clue to the unique vitamins and other healthy substances they contain. Getting a variety of colors, therefore, means getting a variety of the essential nutrients your body needs to stay healthy and strong.
Enjoying the Rainbow: Fruit and Vegetable Benefits:
| | | | |
| --- | --- | --- | --- |
| Color | Source | Nutrients | Benefits |
| Red | Tomatoes, Berries, Peppers, Radishes | Lycopene, Anthocyanins, Ellagic Acid, Bioflavonoids including Quercetin, and Hesperidin | Reduces risk of prostate cancer; lowers blood pressure; scavenges harmful free-radicals; reduces tumor growth; reduces LDL cholesterol levels and supports joint tissue in cases of rheumatoid arthritis |
| Orange/ Yellow | Carrots, Yams, Squash, Papaya | Beta-carotene, Zeaxanthin, Flavonoids, Lycopene, Vitamin C, Potassium | Reduces age-related macular degeneration; lowers LDL (bad) cholesterol; fights harmful free radicals; reduces risk of prostate cancer, lowers blood pressure; promotes collagen formation and healthy joints; encourages alkaline balance and works with magnesium and calcium to build healthy bones |
| White | Mushrooms, White Tea, Flaxseed/ Pumpkin | Beta-glucan, EGCG (epigallocatechin gallate), SDG (secoisolariciresinol digulcoside), lignans | Provides powerful immune boosting activity; activates natural-killer cells, B-cells and T-cells; may reduce risk of colon, breast and prostate cancers; boosts immune-supporting T-cell activity; balances hormone levels and may reduce risk of hormone-related cancers |
| Green | Wheat Grass, Barley Grass, Oat Grass, Kale, Spinach, Cabbage, Alfalfa Sprouts, Mustard Greens, Collard Greens | Chlorophyll, Fiber, Lutein, Zeaxanthin, Calcium, Folate, Glucoraphanin, Vitamin C, Calcium, Beta-Carotene | Reduces cancer risks; lowers blood pressure; normalizes digestion time; supports retinal health and reduces risk of cataracts; builds and maintains bone matrix; fights harmful free-radicals; boosts immune system activity; supports vision and lowers LDL cholesterol levels |
| Purple/ Blue | Blueberries, Pomegranates, Grapes, Elderberries, Eggplant, Prunes | Anthocyanins, Lutein, Zeaxanthin, Resveratrol, Vitamin C, Fiber, Flavonoids, ellagic acid, quercetin | May protect brain cells against Alzheimer's and other oxidative-related diseases; supports retinal health; lowers LDL cholesterol and prevents LDL oxidation; boosts immune system activity and supports healthy collagen and joint tissue; supports healthy digestion; improves calcium and other mineral absorption; fights inflammation; reduces tumor growth; acts as an anticarcinogen in the digestive tract, limits the activity of cancer cells –depriving them of fuel; helps the body fight allergens |
Q. Can you tell me a little more about the healthy components of fruits and vegetables?
Let's take a look at some of the most well-studied and important nutrients:
Quercetin is found in apples, onions and citrus fruits (also is Hawthorn and other berries and apple-related fruits usually used in traditional herbal remedies and modern supplements). It prevents LSL cholesterol oxidation and helps the body cope with allergens and other lung and breathing problems.
Clinical studies show that quercetin's main points of absorption in the body appear to be in the small intestine – about 50%. The rest – at least 47% is metabolized by the colonic micro flora – the beneficial bacteria such as Lactobacillus acidophilus and Bifidobacterium longum. You may consider adding these beneficial bacteria (found in yogurt) either through the diet or a supplemental form.
Ellagic Acid is a component of ellagitannins – dietary polyphenols with antioxidant (and possibly anticancer) properties. Polyphenols are the basic building blocks of many plant-based antioxidants. More complex phenolic compounds, such as flavonoids are created from these molecules.
Ellagic acid is found in many fruits and foods, namely raspberries, strawberries, pomegranates, and walnuts. Clinical studies suggest that ellagitannins and ellagic acid act as antioxidants and anticarcinogens in the gastrointestinal tract.
Ellagitannins are durable antioxidants, and happily, they do not appear to be diminished by processing, like freezing. This means the benefits are still strong, even in frozen packs of raspberries or strawberries, or some of the better multi-ingredient supplement drink mixes.
In scientific studies, ellagic acid also showed an anti-proliferative effect on cancer cells, decreasing their ATP (adenosine triphosphate) production. ATP is the molecule that provides the primary energy source for the cells in our bodies. In a sense, ellagic acid seems to deprive cancer cells of their fuel.
Beta-Carotene: Probably the best-known of the carotenoids, beta-carotene is converted by the body into vitamin A. Many vegetables, especially orange and yellow varieties, are rich in this nutrient. Think summer squash, yams and of course, carrots.
Beta-carotene has long been associated with better eyesight, but it has other benefits, too. In a scientific study, beta-carotene decreased cholesterol levels in the liver by 44% and reduces liver triglycerides by 40%.
Lycopene is a carotenoid mostly found in tomatoes, but also in smaller amounts in watermelon and other fruits. Clinical studies have shown that lycopene consumption may decrease the risk of prostate cancer. In fact, high intakes of lycopene are associated with a 30% to 40% reduced risk. And, as good as beta-carotene is, its cousin, lycopene, seems to be an even stronger nutrient, protecting not just against prostate cancer, but heart disease as well.
Lutein is found in many fruits and vegetables, including blueberries and members of the squash family. Lutein is important for healthy eyes, and in fact it is found in high concentrations naturally in the macular region of the retina – where we see fine detail. It is one of the only carotenoids, along with its close sibling zeaxanthin, that is found in the macula and lens of the eye.
Lutein also supports your heart, too. In a scientific study, lutein reduced atherosclerotic lesion size by 43%. In other words, high intakes of lutein may actually help prevent coronary artery disease!
Interestingly, as is the case with lycopene, cooking or processing foods with lutein may actually make it more easily absorbed.
In clinical studies, men with high intakes of lutein (and its close cousin, zeaxanthin, found in broccoli and spinach) had a 19% lower risk of cataract, and women had a 22% decreased risk, compared to those whose lutein intakes were much lower.
Vitamin C: One of the best-known nutrients out there, vitamin C keeps our immune system strong; speeds wound healing, and promote strong muscles and joints. A free-radical fighter, vitamin C prevents oxidative damage to tissues, builds strength in collagen and connective tissue, and even reduces joint pain.
Sources of vitamin C are scattered throughout the spectrum of fruits and vegetables. Oranges and other citrus are the most commonly associated with vitamin C, but it also is present in tomatoes, and to a lesser extent in berries and cherries.
Potassium: Most Americans are deficient in potassium. For the most part, it's hard to get too much of this valuable mineral. Potassium does great things for our hearts. Higher intakes of dietary potassium from fruits and vegetables have been found in clinical research to lower blood pressure in only 4 weeks.
Many researchers believe that the typical American diet has led to a state of chronic, low-grade acidosis – too much acid in the body. Potassium helps change pH balance to a more alkaline environment in the body and increases bone density.
This was proven in the long-running Framingham Heart Study which showed that dietary potassium, (along with magnesium and fruit and vegetable intake) provided greater bone density in older individuals.
Fiber is another food component many just don't get enough of – especially if they're eating a "typical American diet." Fruits, vegetables and whole grains are excellent sources of fiber. However, fiber from a good fruits and vegetable drink mix should be derived from inulin and chicory root. This soluble fiber source not only adds to the overall amount of fiber you need (25 to 38 grams a day), but also provides a nice "nesting ground" for the beneficial bacteria that populate the intestines. And, even though some fiber has a bad rap for inhibiting mineral absorption, inulin and chicory root are "bone building" fibers – they actually help the body absorb calcium.
Flavonoids are an overarching term that encompasses flavonols, anthocyanidins, and flavones, isoflavones, proanthocyanidins, Quercetin and more. They are almost everywhere: in fruits, vegetables, grains, herbs, nuts and seeds – even in the coffee, wine and tea we drink. Flavonoids are responsible for the colors in the skins of fruits and the leaves of trees and other plants.
Flavonoids have many health benefits. They can help stop the growth of tumor cells and are potent antioxidants. Additionally, flavonoids have also been studied for their ability to reduce inflammation.
Anthocyanins: High on the list of important "visible" nutrients are anthocyanins. They color fruits and vegetables blue and red.
Anthocyanins are members of this extended family of nutmeats, the flavonoids. Typically found in high amounts in berries, anthocyanins are readily absorbed in the stomach and small intestine.
As antioxidants, anthocyanins dive deep into cell membranes, protecting them from damage. IT may be one reason why the anthocyanins from blueberries are considered such an important component in battling neuronal decline, like Alzheimer's. Blackberries, raspberries, and strawberries are also excellent sources of this flavonoids group.
SDG lignans, (short for secoisolariciresinol diglucoside) are polyphenolic components of flaxseed, pumpkin and other herbal sources. Much of the recent research surrounding lignans has focused on flaxseed. In scientific and clinical studies, lignans from flaxseed support hormonal balance and may have cancer-preventing abilities. In fact, in one study, flaxseed lignans reduced metastatic lung tumor by 82% compared to controls.
The lignans in pumpkin seed, also considered a major source, target 5-alpha reductase activity.
This enzyme catalyzes the conversion of testosterone into the more potent dihydrotestosterone (DHT). DHT, like testosterone, is a steroid hormone or androgen. Androgens are responsible for the development and maintenance of masculine sex characteristics in both men and women. Excess levels of DHT can cause serious problems with prostate or bladder health. That's why modulation of the 5-alpha reductase enzyme is so important – it helps maintain healthy testosterone and DHT levels. By balancing the levels of these key hormones, pumpkin seed lignans provide protection for prostate and bladder cells.
In addition, pumpkin seed has been shown to modulate the enzyme aromatase. Aromatase is present in the estrogen-producing cells of the adrenal glands, ovaries, testicles, adipose tissue, and brain. Aromatase converts testosterone, an androgen, into estradiol, and estrogen.
Inhibition of the aromatase conversion can help maintain a balance of healthy testosterone levels in women, which has been shown to strengthen pelvic muscles and reduce incidence of incontinence.
In fact, a clinical study, involving a pumpkin extract in conjunction with soy, resulted in significant support for bladder health. After two weeks of supplementation, 23 of the 39 postmenopausal women enrolled in the study showed great improvement in urinary frequency and sleep. By the end of the six week study, 74.4 percent of participants found pumpkin extract safely and significantly improved "nocturnia," that is, the need to urinate frequently at night. For individuals with 2 to 4 episodes of nocturnia prior to the stud, and 81.8% improvement was seen – also showing great improvement in sleep quality. After all, if you don't have to wake up every couple of hours to go to the bathroom you're bound to get better sleep.
Beta glucan: Mushrooms are intense immune-boosting powerhouses due to their beta-glucan content. Three well-studied power-house mushrooms that contribute beta glucan to the diet include maitake, reishi and shiitake.
The most significant constituents of mushrooms are long chain polysaccharides (molecules formed from many sugar units) known as beta-glucan. These huge molecules act as immunoregualtors in the human body, helping to stabilize and balance the immune system.
This includes specific support of white blood cells, or lymphocytes, the primary cells of the immune system. Lymphocytes fall broadly into three categories: T cells, B cells, and natural killer (NK) cells.
In one clinical study, 165 patients with various types of advanced cancer were given maitake mushroom compounds alone or with chemotherapy. Cancer regression or significant symptom improvement was observed in 58% of liver cancer patients, and 62% of lung cancer patients. Plus, when maitake was taken in addition to chemotherapy, the immune cell activities were enhanced 1.2 to 1.4 times, compared with chemotherapy alone.
In another clinical study, researchers determined that Reishi increased the number of cancer killing white blood cells and made them more deadly to cancer cells.
And, in a scientific study of human breast cancer and myeloma cancer and myeloma cancer cell lines, shiitake compounds provided a 51% antiproliferative effect on the cells – inducing "apoptosis' – the programmed cell death that should occur naturally.
While beta-glucan are distributed throughout the mushroom body, the beta-glucan concentrations are significantly higher in the mycelium – the interwoven fibers or filaments that make up the "feeding structure" of the mushroom.
Bioflavonoids are commonly found in bright yellow citrus fruits, including lemons, limes and oranges. They are responsible for the bright pigment found in the skin of the fruit, and are considered a "companion" to vitamin C, seeming to extend the value of the nutrient within the body.
Hesperidin is just one of the valuable bioflavonoids found in citrus. Hesperidin appears to lower cholesterol levels, as well as support joint collagen in examples of rheumatoid arthritis.
Epigallocatechin gallate (EGCG):
Polyphenols, most notably EGCG, or epigallocatechin gallate, are well-studied and powerful components of tea. EGCG has been shown to reduce colon and breast cancer risk. Green tea also boosts the immune system and encourages T-cell formation – part of the front-line defense of our bodies against sickness and disease.
Q. I've been seeing articles about fruits, vegetables and supplements touting "high ORAC value." What does this mean?
ORAC is an acronym for Oxygen Radical Absorption Capacity, and is simply a measurement of antioxidant activity of nutrients. Oxygen radicals, or free radicals, are unstable molecules. They grab electrons from other cells to use for themselves, and in the process can damage them. It is believed that free radical activity plays a role in the development of many diseases such as heart disease and cancer, and also plays a role in aging.
Antioxidants help prevent this damage by "loaning out" extra electrons to stabilize free radicals/ Consider any fruit or vegetable with a high ORAC rating as having a lot of "antioxidant power."
I know I should eat more fruits and vegetables, but it just seems so hard to get five servings a day.
The number one excuse I hear for not buying frits and veggies is that "fruits and vegetables are too expensive." But are they really? Certainly, fresh foods that aren't in season and have to be shipped a distance can be a bit pricey. If anyone added up how much spend on fast food, or prepackaged or processed snacks, it would probably be shocking.
Luckily, there are many ways to get your "Daily 5". For instance, frozen fruits and veggies retain much of their nutrient profile. They can be an excellent alternative when certain foods are out of season. So too, are fruit and vegetable drink mixes – excellent supplemental sources of some of the nutrients our bodies need most.
More recently, the American Institute of Cancer Research discovered a reason many adults don't eat their vegetables is – I'm not making this up – "a fear of flatulence."
Of course, for people not accustomed to the fiber in fruits and veggies, there is some reason to think it'll increase gas. When cell walls break down, and fiber passes through the system, it can create flatulence. Folks who eat fruits and vegetables every day generally don't have this problem. Their systems are already accustomed to it.
For those just starting out on a better diet, however, start slowly – it helps your body adapt. Cooking vegetables can help, too, because it begins breaking down the cell walls early on.
One thing is certain, however. The "Typical American Diet" and good health are mutually exclusive. The increase in type 2 diabetes, heart disease, high cholesterol, and hypertension all point to the abuse our bodies suffer by eating diets high in fatty meats, processed sugars, and refined grains.
Q. Can I just drink fruit and vegetables drinks in place of 5 servings of fruits and vegetables?
Green drinks and fruit and vegetable drink mixes aren't meant to replace whole foods, but they can be an excellent substitute when you're rushed or traveling or just trying to fill everyday nutritional gaps. Their whole food ingredients absorb very easily and gently in the gut, and many of these drink mixes contain healthy doses of fiber, too.
Green drink mixes and food-based drink mixes combine many colorful fruits and vegetables and sometimes grasses in a healthy, mixable supplement assortment. While there have been many advancements in the field of green drinks, there are only a few that take the primary reason we eat into consideration: taste!
Happily, there are some companies out there with great-tasting drink mixes that also formulate based on the color concept, ensuring you get the broadest assortment of nutrients from a full range of fruit and vegetable colors to promote optimal health.
High-quality fruit and vegetable drink mixes offer the best from nature's color wheel in a convenient and great-tasting supplement. So, the next tie you feel like taking a coffee break – try a fruit and veggie break instead. Your body and spirit will thank you.


--
Buy fruit and Vegetable Power drink mixes at Vitanet


(http://vitanetonline.com/forums/Index.cfm?CFApp=1&Message_ID=1451)
---
Lower Cholesterol Naturally!



Date: October 06, 2006 09:41 AM
Author:
Darrell Miller (dm@vitanetonline.com)
Subject: Lower Cholesterol Naturally!

Because of organizations like the American Heart Association (AHA), we've learned a lot about cholesterol and how it affects our health. Thanks to these educational organizations, we know that high cholesterol levels can increase our risk for heart attacks and strokes and, by lowering these levels, we reduce these risks as well as keep our hearts and blood vessels healthy. We also know that our cholesterol levels can be improved through exercise, diet, and weight loss.
Although we've learned a lot through these educational organizations, there are still a few misconceptions about cholesterol. One of these being that not all cholesterol is harmful. There are both "good" and "bad" forms of cholesterol and a good balance between the two is what is needed for a healthy heart. Because so much emphasis is placed on lowering "bad" cholesterol levels, not enough attention is paid to the benefit of raising "good" cholesterol levels (HDL). Research states that raising HDL levels can provide even greater protection against cardiovascular disease than just simply lowering "bad" cholesterol levels. By raising HDL levels by simply 1%, the risk of heart disease can be lowered by 2% in men and 3% in women. Many studies have shown that low HDL cholesterol levels are an independent risk factor in heart disease. This is extremely important because we've learned that despite efforts to change a person's diet and exercise habits, some people's cholesterol levels are still unhealthy.
Prescription drugs to lower cholesterol are now available and have been proven by multiple studies to be very successful. The statins' effectiveness in reducing LDL ("bad") cholesterol has produced highly significant reductions in heart attacks and strokes. Although these medications do lower cholesterol levels, their side effects must be considered. Statin drugs can cause liver irritation, reduce CoQ10 levels in the body, are associated with myopathy, and are even linked to a rare and sometimes fatal condition called rhabdomyolysis. These drugs also have a relatively small effect on good (HDL) cholesterol levels. Thankfully, there are safe and effective solutions available that can help you manage your cholesterol levels naturally. However, first we must review what we know about cholesterol and heart disease.
Cholesterol is a fat-like substance needed to help digest fats, strengthen cell membranes, make hormones and insulate nerves. Although it is found in every cell of the body, cholesterol is mainly made in the liver, as well as cells lining the small intestine. Even though our bodies make all the cholesterol we need, we also get cholesterol from the foods we eat, such as egg yolks and organ meats. All foods from animal sources contain cholesterol, while plant derived food, including peanut butter and avocado, contains no cholesterol at all.
Cholesterol is important to many functions of the body. However, too much cholesterol in the bloodstream is extremely dangerous. After blood cholesterol reaches high levels, it builds up on the artery walls, and thus increasing the risk for blood clots, heart attack, and stroke. If the cholesterol clogs any of the coronary arteries, the heart's supply of oxygen and nutrients will diminish, resulting in coronary heart disease, angina, or even heart attack.
Because cholesterol and other fats can't dissolve in the blood and thereby can't travel on their own, they have to be transported to and from the cells by lipoproteins. The two major lipoproteins are low density lipoproteins (LDL or "bad cholesterol) and high density lipoproteins (HDL or "good cholesterol") LDLs carry cholesterol throughout the body to the cells and cause artherosclerosis by clogging up our arteries with fat. On the other hand, HDL prevents the fat buildup by carrying it away from the arteries and to the liver where it can be eliminated. Although high levels of LDL are associated with cardiovascular disease, high HDL can drastically reduce your risk of heart disease. As a result, the AHA has established three guidelines to keep your heart healthy: HDL levels about 40 for men and above 50 for women, LDL levels between 100 and 159, and a total cholesterol (HDL and LDL) of under 200.
Triglycerides are fats used as fuel by the body and a source for metabolism. These levels can fluctuate easily but increased levels are almost always a sign of too much carbohydrate and sugar intake. High amounts of triglycerides make the blood less capable of transporting oxygen and are another factor for cardiovascular disease. Thankfully, the HDL and LDL blend mentioned earlier can safely and effectively lower triglyceride levels.
It has been shown that high levels of HDL cholesterol are inversely related to coronary artery disease risk. However, what people do not know is that there are different subtypes of HDl, including HDL-2 and HDL-3. HDL-3 is produced by the liver and intestines and is responsible for scooping up free cholesterol from the blood vessel walls. The cholesterol carried by HDL-3 is chemically modified, forming a larger-sized subtype, known as HDL-2, or "mature HDL." HDL-2 transports cholesterol to the liver for processing and elimination, and its molecules are then recirculated in the blood stream. Research has shown that HDL-2 provides more heart-protection because it moves the cholesterol away from arterial walls, and holds a greater number of receptor sites which allows it to carry a larger amount of cholesterol to the liver.
Although many prescription medications have been developed to lower bad cholesterol, there are very few medications that target good cholesterol. Therefore, patients with naturally low HDL cholesterol, who can not alter these levels through diet and exercise, have limited medical options to reduce their risk of heart disease. Multiple nutrients have been clinically shown to favorably alter good cholesterol levels including: vitamins C, E, B6, B12, niacin, folic acid, magnesium and selenium, with protein-building amino acids, powerful antioxidants such as coenzyme Q10, alpha lipoic acid, N-acetyle cysteine, and policosanol, and extracts of Hawthorn, garlic, grape seed, and soy isoflavones. Although this HDL-boosting combination does not result in a significant reduction in LDL, antioxidants found in this formulation can help stabilize LDL and prevent build up in the arterial wall.
This formula combines essential vitamins and minerals, at levels recommended by the American Heart Association. It contains amino acids, antioxidants, and botanicals that have all been used safely for years. No serious adverse effects have been found following supplementation and the combination is safe to use with statin drugs.
Plant sterols, found in nuts, vegetable oils, corn, and rice are structurally similar to cholesterol and are able to block its absorption. Each day the liver receives about 800 mg of cholesterol from intestinal absorption through receptor sites. After entering these channels, the cholesterol is absorbed into the bloodstream. Since plant sterols look similar to cholesterol, they fit perfectly into these receptor sites and block the absorption, which allows the cholesterol to remain in our intestines where it can eventually be excreted. A large amount of plant sterols reduces the amount of cholesterol transported from the intestinal tract to the liver. This cholesterol reduction causes a decrease in LDL levels.
Even if a person does not have high cholesterol levels, reducing bad and raising good cholesterol greatly reduces their risk for ever developing chronic heart disease. Due to side effects, physicians do not normally prescribe statin drugs to people without actual heart disease of high LDL cholesterol levels. Instead, they recommend dietary changes. The HDL-boosting combination and LDL-lowering pantethine and plant sterols blend can effectively help people with heart disease, uncontrolled cholesterol levels, high triglyceride levels, or people who just want to improve their heart health.


--
Find what your Body needs Nutritionally at Vitanet &reg


(http://vitanetonline.com/forums/Index.cfm?CFApp=1&Message_ID=1399)
---
Hawthorn harnesses hypertension



Date: July 05, 2006 03:27 PM
Author:
Darrell Miller (dm@vitanetonline.com)
Subject: Hawthorn harnesses hypertension

According to research published in the British Journal of General Practice (2006, vol.56: 437-443), an extract from Hawthorn was able to lower diastolic blood pressure in people with type 2 diabetes, including those using prescription blood pressure medication. For the study, 79 participants were randomly assigned to take either 1,200 milligrams per day of Hawthorn (Craetegus laevigata) extract standardized to contain 2.2 percent flavonoids or placebo. The researchers took blood pressure and other measurements at the beginning of the study, at eight weeks, and at sixteen weeks. When compared to those in the placebo group, participants in the Hawthorn group had significant reduction in blood pressure (2.6mm Hg). The researchers claim that this is the first study to demonstrate the Hawthorn extract helped produce diastolic blood pressure in people with type 2 diabetes taking prescription medication.


--
buy Hawthorn extract at Vitanet &reg


(http://vitanetonline.com/forums/Index.cfm?CFApp=1&Message_ID=1321)
---
Tuscan Serenity - Relaxation Herbal Tonic



Date: May 06, 2006 01:25 PM
Author:
Darrell Miller (dm@vitanetonline.com)
Subject: Tuscan Serenity - Relaxation Herbal Tonic

Tuscan Serenity - Relaxation Herbal Tonic
Ingredients: Yellow sweet clover (leaf), hops (cone), English lavender (flower), lemon balm (leaf), chamomile (flower), Linden (flower), licorice (root), anise (seed), Hawthorn (flower), Field poppy (flower).
(http://vitanetonline.com/forums/Index.cfm?CFApp=1&Message_ID=1263)
---
HDL Booster - Boost your good cholesterol



Date: March 16, 2006 12:51 PM
Author:
Darrell Miller (dm@vitanetonline.com)
Subject: HDL Booster - Boost your good cholesterol

DESCRIPTION:
HDL Booster is a physician-developed dietary supplement that has been clinically shown to increase good cholesterol levels, particularly HDL-2, the best form of cholesterol.* The formula combines essential vitamins and minerals, at levels recommended by the American Heart Association (AHA), with key amino acids, powerful antioxidants, and traditional herbal extracts to provide superior support for cardiovascular health.*  
HDL Booster:
<![if !supportLists]>· <![endif]>Formulated by Dr. Dennis Goodman, Chief of Cardiology at Scripps Memorial Hospital
<![if !supportLists]>· <![endif]>Clinically studied to increase good cholesterol levels up to 23%*1
<![if !supportLists]>· <![endif]>All-inclusive formula; includes ingredients recommended in accordance with the American Heart Association
<![if !supportLists]>· <![endif]>Replaces the CoQ10 depleted by cholesterol lowering (statin) drugs.*2
STRUCTURE/FUNCTION:
HDL Booster has been clinically shown to increase HDL cholesterol levels.* HDL Booster also supports healthy cholesterol and healthy triglyceride levels already within the normal ranges.* By reducing C-reactive protein levels, HDL Booster helps support the body's natural anti-inflammatory response.*  
FORMULA:
Two tablets (one serving) contain:
Vitamin C (ascorbic acid)                                                          148 mg
Vitamin E (as natural mixed tocopherols)                                    35 IU
Niacin (as niacinamide)                                                              21 mg
Vitamin B6 (as pyridoxine HCl)                                                  3 mg
Folic Acid                                                                                 301 mcg
Vitamin B12 (as cyanocobalamin)                                              20 mcg
Magnesium (from magnesium amino acid chelate)                       10 mg
Selenium (as L-selenomethionine)                                               49 mcg
Proprietary Blend                                                                      388 mg
   Hawthorn (Crategus oxyacantha) berry extract,         
   taurine, garlic (Allium sativum) bulb, grape seed (Vitis
   vinifera) extract, grape skin (Vitis vinifera) extract,
   N-acetyl-L-cysteine, alpha-lipoic acid, soy (Glycine
   max) isoflavones, tocotrienols
L-Arginine (as L-arginine HCl)                                                  153 mg
L-Carnitine (as L-carnitine L-tartrate)                                        51 mg
Coenzyme Q10 (CoQ10)(ubiquinone 10)                         25 mg
Policosanol                                                                                7 mg
Other ingredients: See label for most current information.
INTRODUCTION:
Cholesterol, the soft, waxy substance present among the lipids (fats) in the bloodstream and in all cells, is important for wide variety of physiological functions. It is essential for the formation of cellular membranes, necessary for the production of bile salts, and also plays a role in the synthesis of certain hormones.3-5
Cholesterol is both produced by the body and obtained from food. Endogenous cholesterol is formed by human cells, particularly liver cells, whereas exogenous cholesterol is absorbed through the gastrointestinal tract from food.3,4
Because cholesterol can not be metabolized for energy, it must be removed from the body once it has served its function. The major route of removal is through the liver, where it is processed and subsequently excreted from the body.3,4
Types of Cholesterol
Cholesterol is lipophilic ("fat loving" or water insoluble) by nature. It can not be dissolved in the blood, and must, therefore, be transported by carriers known as lipoproteins. These carriers are classified by density, with LDL (low density lipoproteins) and HDL (high density lipoproteins) being the most common.4,5
LDL is often referred to as "bad" cholesterol. LDLs carry cholesterol throughout the body. Conversely, HDL, or "good" cholesterol, is responsible for carrying cholesterol away from the arteries to the liver where it is eventually processed and eliminated from the body.3,4,6
Scientific studies have shown that both types of cholesterol are important indicators of cardiovascular health. But recent research, focusing on the beneficial subtypes of HDL, has found that certain fractions of HDL may be more supportive of cardiovascular health than others. The two most notably supportive HDL fractions are HDL-2 and HDL-3.7
The smaller HDL-3 is synthesized by the liver and intestines. This form, which is known as "free cholesterol-rich" HDL, scavenges or "scoops up" free cholesterol. The cholesterol is then chemically altered by the addition of an ester group. When sufficient cholesterol is esterified, HDL-3 becomes HDL-2, which is therefore referred to as "cholesterol ester-rich" HDL. HDL-2 is larger in size and has been shown to be more cardiosupportive than HDL-3.*7  
HOW IT WORKS:
HDL is known to possess antioxidant activity and to help balance the body's natural anti-inflammatory response, both of which are important for cardiovascular health, but its most important function is the role it plays in cholesterol transport.6,8 High levels of HDL cholesterol are also associated with reduced platelet activity, another key indicator of arterial and venous health.9
Both HDL and LDL levels are important indicators of healthy cardiovascular function.* Therefore, supplements that increase the level of good cholesterol can profoundly impact heart health.* In 2002, an open label pilot study was conducted at Scripps Memorial Hospital to evaluate the effects of a proprietary supplement on lipid profiles. The dietary supplement, which mirrors HDL Booster and contains a combination of antioxidants, B-vitamins, amino acids, and botanical extracts, was developed by Dr. Goodman, the leading cardiologist at Scripps. The trial involved 50 people, who were evaluated prior to the study, then again at three and six months. After three months of supplementation, good cholesterol levels increased in all groups.* The changes were more pronounced at the six-month time point, where good cholesterol rose up to 23 percent and levels of HDL-2 (the best cholesterol) increased 50 percent in one subset of participants (HDL <40 mg/dL).*1 Additionally, the supplement also helped maintain healthy triglycerides levels that were already within the normal ranges.* Decreases in homocysteine, an amino acid found in the blood that plays a role in cardiovascular health, were observed as well.*1,10
The following chart summarizes the benefits of each of the ingredients in HDL Booster:
Ingredient

Benefit

An antioxidant clinically shown to support the health of the cardiovascular system and increase HDL-2 cholesterol levels.*11,12 An important factor in many metabolic reactions, including the conversion of cholesterol to bile salts and the formation of healthy connective tissue. Vitamin C provides protection for the inner lining of the arteries.*13,14

Another powerful antioxidant, which inhibits the oxidation of low density lipids by inactivating free radicals.* Thought to inhibit the breakdown of certain fatty acids that help form cell structures, especially membranes13

Also supports healthy cholesterol levels already within the normal range.*15,16

In lipid metabolism, supports normal cholesterol production and metabolism to help retain healthy cholesterol levels that are already within normal limits.*13 Increases good cholesterol levels, particularly HDL-2 (the best cholesterol).*17 Through peripheral vasodilatation, niacin also supports the retention of healthy blood pressure that is already within the normal range.*13

An essential coenzyme for normal amino acid metabolism. In particular, vitamin B6 is necessary for the breakdown of homocysteine, an amino acid that plays a supporting role in cardiovascular health.* Also involved in the production of circulating antibodies.13 High levels of circulating vitamin B6 have been associated with reduced levels of C-reactive protein, another important indicator of heart health.*18

Another homocysteine lowering agent, folic acid is essential for the formation of red and white blood cells and involved in the synthesis of certain amino acids.*13

A ubiquitous coenzyme necessary for DNA synthesis. Also lowers homocysteine levels.*13

Increases HDL levels, supporting a healthy lipid profile, and helps maintain healthy blood pressure already within the normal limits.*19 Magnesium is a constituent of many coenzymes and is required for normal functioning of muscle and nervous tissue.20

An essential trace mineral with powerful antioxidant capabilities.*20 Research has revealed that selenium supports cardiovascular function.*21

An important amino acid and precursor to nitric oxide (NO), which is important for the health of the cardiovascular, immune, and nervous systems.*22 In clinical study, an L-arginine-enriched diet increased good cholesterol levels.*23

A naturally occurring hydrophilic amino acid derivative, both produced in the kidneys and liver and derived from dietary sources. Along with coenzyme Q10, L-carnitine is a key factor in metabolism, supporting the production of cellular energy.*24 Also shown to increase good cholesterol (HDL) levels.*25 L-carnitine supports healthy blood flow.*26

A fat-soluble nutrient present in the mitochondria of virtually all cells, CoQ10 is an essential factor for cellular energy production.27 Also a powerful free radical scavenger, clinically shown support arterial health.*27,28

Supplementation significantly improves good cholesterol levels.*29 Additionally, CoQ10 supports healthy heart contractility and circulation.*

A unique mixture of essential alcohols, including octacosanol, tetracosanol, hexacosanol and triacontanol, derived from sugar cane.30 In a clinical study, supplementation resulted in a 14 percent increase in HDL cholesterol over an 8-week period.*31

Helps retain healthy cholesterol levels already within the normal range.* Supports the muscle strength of the heart, helping to maintain healthy heart rhythm, contractility, and vascular circulation.*32 A source of antioxidant constituents that protect against oxidative damage.* Supports the health of veins and arteries.*33,34 Also helps maintain healthy blood pressure levels already within the normal ranges.*

An essential amino acid, present in high amounts in the brain, retina, myocardium, skeletal and smooth muscle, platelets and neutrophils. Possesses both antioxidant and membrane-supportive properties.*35 Helps maintain a healthy lipid profile by increasing good (HDL) cholesterol levels.*36,37

Garlic Bulb

A powerful antioxidant that possesses wide-ranging cardiovascular health benefits.*38 Clinically shown to increase good cholesterol levels, particularly HDL-2 cholesterol.* 39

A source of free-radical scavenging phytonutrients, known as polyphenols.* Promotes healthy circulation.* Also supports cardiovascular health by increasing HDL cholesterol levels*40,41

A derivative of the amino acid, cysteine, NAC is a key intermediary in the conversion of cysteine into glutathione, one of the body's primary cellular antioxidants.* Supports the health of the cardiovascular and immune systems.* Also shown to significantly increase in HDL cholesterol.*42

An antioxidant and vital cofactor necessary for the production of cellular energy, ALA helps recycle other important antioxidants, including vitamins C and E, CoQ10, and glutathione. Also helps maintain healthy blood flow and healthy heart contraction.*43

Provide antioxidant protection, supporting cardiovascular and immune system health.* Soy protein-enriched diet has been shown
(http://vitanetonline.com/forums/Index.cfm?CFApp=1&Message_ID=1238)
---
Policosanol Cholesterol Complex



Date: February 03, 2006 03:50 PM
Author:
Darrell Miller (dm@vitanetonline.com)
Subject: Policosanol Cholesterol Complex

Policosanol Cholesterol Complex
Supports Healthy Lipid Levels
Cholesterol Regulation--Serum and Liver Levels

The body uses various mechanisms to regulate cholesterol levels. Similarly, nutrients act in different ways. Policosanol acts at the level of cholesterol biosynthesis while beta sitosterol and green tea inhibit intestinal uptake of cholesterol and increase fecal bile secretion. Green tea reduces fat and cholesterol storage in the liver. Vitamin U acts at an enzymatic level. Curcumin (turmeric) helps maintain cholesterol levels within the normal range.

Cholesterol Breakdown and Elimination
Certain ingredients support cholesterol breakdown and elimination via several pathways (such as elimination of bile). Bile, made by the liver to aid digestion, naturally contains cholesterol, some of which is removed through fecal excretion. Artichoke and dandelion support bile elimination. Myrcetin supports the uptake and removal of cholesterol from the bloodstream by white blood cells. Vitamin U activates an enzyme involved in cholesterol breakdown, according to animal studies.

HDL Regulation (High Density Lipoprotein)
The proportions of different types of cholesterol (HDL/LDL) help determine healthy blood cholesterol. HDL cholesterol is responsible for transporting cholesterol away from peripheral tissues and carrying it back to the liver, where it can be eliminated. Increasing HDL relative to LDL can support cholesterol elimination and health.

Garlic, Myrcetin, Turmeric, Chromium, Vitamin C

Heart and Circulation

Unrestricted and smooth blood flow is critical to a healthy cardiovascular system. Ginkgo and policosanol support microcirculation and blood flow, while vitamin C promotes elasticity of vessels. Hawthorn is the premier cardiac tonic of Western herbalism. Green tea may help reduce fat storage in the heart.

Ginkgo, Green Tea, Hawthorn, Policosanol, Vitamins C and E, Niacin

Antioxidant Defense
Cholesterol, although often viewed negatively, is essential for the integrity and stability of cell membranes, and the formation of hormones and bile salts. It is only when oxidation changes cholesterol's structure that arterial walls are affected. Antioxidants are crucial for protecting cholesterol from oxidation and maintaining healthy blood vessels. Particularly powerful antioxidants in this formula include policosanol, myrcetin, turmeric, green tea and vitamin E.

Ginkgo, Green Tea, Hawthorn, Myrcetin, Policosanol, Turmeric, Vitamins C and E

Thyroid Gland
A well functioning thyroid is essential for healthy metabolism, circulation and cholesterol levels. The thyroid regulates all aspects of metabolism, including heart rate. Gugulipid® supports thyroid function and aids the body's natural fat-burning mechanisms and release of stored fats. Kelp supplies iodine, an essential compound for production of thyroid hormones.

(http://vitanetonline.com/forums/Index.cfm?CFApp=1&Message_ID=1201)
---
Molecularly Distilled Omega-3 fish Oil Fact Sheet



Date: January 12, 2006 03:28 PM
Author:
Darrell Miller (dm@vitanetonline.com)
Subject: Molecularly Distilled Omega-3 fish Oil Fact Sheet

Molecularly Distilled Omega-3 fish Oil Fact Sheet
Neil E. Levin, CCN, DANLA 10/26/04
LIKELY USERS: Everyone consuming fast foods or diets high in vegetable oils; People with family history of heart disease or diabetes; People with inflammatory conditions
KEY INGREDIENT(S): Molecularly distilled fish oil concentrate
MAIN PRODUCT FEATURES:
Cholesterol free
Natural lemon flavor
This oil is easier for many people to tolerate than other fish oils
Antioxidant blend of Rosemary Extract, Ascorbyl Palmitate and Natural Tocopherols
Natural triglyceride form (unlike some other brands using the ester form)
Manufactured and distilled in a pharmaceutical facility in Norway according to pharmaceutical protocols
Molecularly distilled and screened for the absence of potentially harmful levels of contaminants (i.e. mercury, heavy metals, PCB's, dioxins, etc.)
Derived from open sea catches of sardines and anchovies
Also available in unflavored enteric-coated capsules
OTHER IMPORTANT ISSUES:
Molecular distillation removes impurities such as pesticides (PCBs, PCDFs, PCDDs, Dioxin) and heavy metals (mercury, lead)
Exceeds contaminant safety standards per CRN monograph and California state law
No trans-fats
Consumption of Omega-3 fatty acids may reduce the risk of coronary heart disease. (FDA evaluated the data and determined that, although there is scientific evidence supporting the claim, the evidence is not conclusive.)
Helps control triglycerides and prevent excessive clotting>
Promotes anti-inflammatory prostaglandins that also encourage dilation of blood vessels
Essential for brain, nerves, cell membranes and blood sugar metabolism
Aids in maintaining normal heart rhythm

AMOUNT TO USE: One teaspoon a day provides 740 mg. of EPA and 475 mg. of DHA. Use one or more teaspoons per day.

SYNERGISTS: Other supplements used as cardiotonics include Vitamin E, CoQ10, magnesium, antioxidants, garlic, ginger, cayenne pepper, L-carnitine and Hawthorn leaf and flower extract.

CAUTIONS: Pregnant and lactating women and people using prescription drugs should consult their physician before taking any dietary supplement. But no cautions have been noted to date for pregnant or nursing women using fish oils, which are often recommended for pregnant and nursing women.

Disclaimer:  These statements have not been evaluated by the FDA. This product is not intended to diagnose, treat, cure or prevent any disease.





--
Get Omega-3 at Vitanet &reg


(http://vitanetonline.com/forums/Index.cfm?CFApp=1&Message_ID=1182)
---
Coenzyme Q10 and Cardiovascular Health.



Date: December 13, 2005 11:34 AM
Author:
Darrell Miller (dm@vitanetonline.com)
Subject: Coenzyme Q10 and Cardiovascular Health.

CoQ10 is a vitamin-like compound that is produced naturally in the human body and is also found in most living organisms. It is also called ubiquinone, a combination of quinone, a type of coenzyme, and ubiquitous, meaning it exists everywhere in the human body. CoQ10 plays an important role in your body's energy production and is an essential component of the mitochondria, where it helps to metabolize fats and carbohydrates and maintain cell membrane flexibility. CoQ10 is also involved in the production of several key enzymes that are used to create ATP, which is burned by your body for energy, and used in the energy transfer between mitochondria and cells. Without CoQ10, you would not be able to function!
CoQ10 is also an effective antioxidant that may beneficially affect the aging process. As we age, our body's production of CoQ10 declines by as much as 80 percent. Because it is so important to energy production, and therefore life, researchers believe that this decline may be a factor in the effects of aging on the human body. Clinical trials on both animal and human subjects have revealed a marked decrease in CoQ10 levels in relation to a wide variety of diseases. As a free radical scavenger, CoQ10 inhibits lipid peroxidation – a normal aspect of the aging process that is implicated in certain agerelated diseases. Studies conducted in the last fifteen years suggest CoQ10 is important for maintaining healthy intracellular activity, and some researchers have compared its efficiency to that of vitamin E, one of the most effective of all dietary antioxidants. Research has shown that CoQ10, along with glutathione and selenium, works to regenerate or recycle vitamin E after it's capacity to fight radicals has been diminished, thereby allowing vitamin E to remain active as an antioxidant for a longer period of time in your body.
CoQ10 was first discovered by Dr. Frederick Crane of the University of Wisconsin in 1957. One year later, Professor Karl Folkers and others at Merck Inc. identified and recorded CoQ10's chemical structure, and were the first to produce it through fermentation. Intermittent research led to its use in Japan for cardiac insufficiencies during the 1960's. Dr. Folkers championed more intensive research into CoQ10's role in cardiovascular health in 1972, after he and an Italian scientist, Gian Paolo Littarru, discovered that persons with cardiac insufficiencies had very low levels of CoQ10, and supplementation increased CoQ10 levels and positively affected heart health. Soon afterwards, the Japanese developed a method that allowed pure CoQ10 to be produced in quantities large enough for significant clinical trials. During the 1980's this method was perfected in Japan, and medical technology finally allowed scientists to measure CoQ10 levels in blood and tissues, leading to a surge in further research. It was during this time that a Swedish researcher, Lars Ernster, drew attention to CoQ10's role as a free radical-scavenging antioxidant. Today a multitude of research supports CoQ10's health benefits.
As a result of the overwhelmingly positive reports from studies conducted since CoQ10's discovery, the Japanese were the first to approve widespread use of CoQ10, granting market approval for it in 1974. From 1974 to 1982, CoQ10 use in Japan grew rapidly until it was one of the most widely used products in the Japanese pharmaceutical industry. It is still widely used today, and has a long history of safe use. In "An Introduction To Coenzyme Q10" by Peter H. Langsjoen, M.D., F.A.C.C., he lists the substantial amount of scientific evidence that supports CoQ10's benefits. "Internationally, there have been at least nine placebo controlled studies on the treatment of heart disease with CoQ10: two in Japan, two in the United States, two in Italy, two in Germany, and one in Sweden. All nine of these studies have confirmed the effectiveness of CoQ10 as well as it's remarkable safety. There have now been eight international symposia on the biomedical and clinical aspects of CoQ10 (from 1976 through 1993). These eight symposia comprised over 3000 papers presented by approximately 200 different physicians and scientists from 18 countries."
"The majority of the clinical studies concerned the treatment of heart disease and were remarkably consistent in their conclusions: that treatment with CoQ10 significantly improved heart muscle function while producing no adverse effects or drug interactions." There are many CoQ10 supplements on the market today, and it can be difficult to choose the best brand and dosage. CoQ10 is a fat-soluble substance, which means it is more easily absorbed and used by your body in the presence of fat. CoQ10 supplements that include lecithin or another dietary fat will be more effective, and CoQ10 in a softgel form should be in an oil base, usually soybean oil. The dosage most commonly used in research is 30 mg, but higher doses are optimal and may be required to maintain optimal levels as we age. Always remember to consult your health practitioner before taking dietary supplements if you have current health problems or are taking prescription medication.
Now Foods continues to be a leading supplier of high-quality, low cost CoQ10 products. In 1999 and 2003 NOW Foods CoQ10 was voted the best-selling brand in health food stores nationwide, earning the Vity Award from Vitamin Retailer magazine. NOW carries eight different effective potencies of CoQ10, ranging from 30mg to 400mg, in lonzenges, softgels, and vegetable capsules. Many of our formulas are complexed with other synergistic nutrients like vitamin E, selenium, lecithin, and Hawthorn for greater absorption and efficiency.


--
Vitanet &reg


(http://vitanetonline.com/forums/Index.cfm?CFApp=1&Message_ID=1012)
---
Psyllium Husk Fiber Fact Sheet



Date: December 08, 2005 04:28 PM
Author:
Darrell Miller (dm@vitanetonline.com)
Subject: Psyllium Husk Fiber Fact Sheet

Psyllium Husk Fiber Fact Sheet
Neil E. Levin, CCN, DANLA 8/1/05

LIKELY USERS: People with cholesterol or cardiovascular concerns.1-2 People wanting to increase fiber in their diet3-9

KEY INGREDIENTS: Psyllium Husk Powder, natural flavor

MAIN PRODUCT FEATURES: Psyllium is a true dietary fiber, even though it is classified by some as a laxative or mucilaginous fiber, and is a convenient way to increase intake of dietary fiber because of its high mucilage content. This bulking agent swells considerably when added to liquid, which can help to increase gastrointestinal transit time. This bulking action and increased transit time can play an important role in maintaining healthy gastrointestinal function.3-9 The FDA allows a health claim for products like psyllium husk that provide significant amounts of soluble fiber: Diets low in saturated fat and cholesterol that include 1.7 grams of soluble fiber per day from psyllium husk may reduce the risk of heart disease. One serving of NOW Psyllium Husk Fiber - Orange Flavored provides 2 grams of this soluble fiber.1-2

ADDITIONAL PRODUCT USE INFORMATION & QUALITY ISSUES: This product has been tested by an independent laboratory to assay the fiber content. This is a vegetarian/vegan product.

SERVING SIZE & HOW TO TAKE IT: As a dietary supplement, mix 1 heaping teaspoon into at least 12 oz. of water or juice and consume immediately. Be sure to drink plenty of additional fluids throughout the day. Start with smaller amounts and gradually increase over several weeks.

COMPLEMENTARY PRODUCTS:

For GI tract: Triphala, Detox Support, Probiotics, FOS, and healthy oils (fish, flax, olive, virgin coconut, virgin macadamia)

For cardiovascular health: Hawthorn extract, Tru-E Bio Complex (new September 2005), Heart Support, Heart Renew, Cholesterol Support, Cholestatin, Policosanol. Red Yeast Rice CAUTIONS: None.

SPECIFIC: Do not use if you have a bowel obstruction or an ulcer. If you have chronic constipation, diabetes or are obese a physician should monitor the use of this dietary supplement. Side effects are possible with any dietary supplement. This dietary supplement may cause gastrointestinal pain, flatulence and abdominal pain. Tell your doctor if these side effects become severe or do not go away.

NOTICE: This food should be eaten with at least a full glass of liquid. Eating this product without enough liquid may cause choking. Do not eat this product if your have difficulty in swallowing.

GENERAL: Pregnant and lactating women and people using prescription drugs should consult their physician before taking any dietary supplement. This information is based on my own knowledge and references, and should not be used as diagnosis, prescription or as a specific product claim. Information given here may vary from what is shown on the product label because this represents my own professional experience and understanding of the science underlying the formula and ingredients. When taking any new formula, use common sense and cautiously increase to the full dose over time.

Disclaimer: These statements have not been evaluated by the FDA. This product is not intended to diagnose, treat, cure or prevent any disease.

REFERENCES:

1. [Code of Federal Regulations] [Title 21, Volume 2] [Revised as of April 1, 2002]
2. Jenkins DJ, Kendall CW, Vuksan V, Vidgen E, Parker T, Faulkner D, et al. Soluble fiber intake at a dose approved by the US Food and Drug Administration for a claim of health benefits: serum lipid risk factors for cardiovascular disease assessed in a randomized controlled crossover trial. Am J Clin Nutr. May2002;75(5):834-839.
3. McRorie JW, et al. Psyllium is superior to docusate sodium for treatment of chronic constipation. Aliment Pharmacol Ther. May1998;12(5):491-7.
4. Washington N, et al. Moderation of lactulose-induced diarrhea by psyllium: effects on motility and fermentation. Am J Clin Nutr. Feb1998;67(2):317-21.
5. Leib MS. Treatment of chronic idiopathic large-bowel diarrhea in dogs with a highly digestible diet and soluble fiber: a retrospective review of 37 cases. J Vet Intern Med. Jan2000;14(1):27-32.
6. Schwesinger WH, et al. Soluble dietary fiber protects against cholesterol gallstone formation. Am J Surg. Apr1999;177(4):307-10.
7. Davidson MH, et al. Long-term effects of consuming foods containing psyllium seed husk on serum lipids in subjects with hypercholesterolemia. Am J Clin Nutr. Mar1998;67(3):367-76.
8. Jalihal A, et al. Ispaghula therapy in irritable bowel syndrome: improvement in overall well-being is related to reduction in bowel dissatisfaction. J Gastroenterol Hepatol. Sep1990;5(5):507-13.
9. Obata K, et al. Dietary fiber, psyllium, attenuates salt-accelerated hypertension in stroke-prone spontaneously hypertensive rats. J Hypertens. Dec1998;16(12 Pt 2):1959-64.

(http://vitanetonline.com/forums/Index.cfm?CFApp=1&Message_ID=997)
---
Carnitine Creatinate



Date: December 08, 2005 03:33 PM
Author:
Darrell Miller (dm@vitanetonline.com)
Subject: Carnitine Creatinate

Carnitine Creatinate
Neil E. Levin, CCN, DANLA 6/30/05

LIKELY USERS: Athletes, Bodybuilders, Dieters, People who consume a lot of fat, People needing cardiovascular support (energy for the heart), People who need quick energy, especially for fast muscle response, People with muscle wasting problems (including the elderly), Weightlifters

KEY INGREDIENTS: L-Carnitine and Creatine Monohydrate

MAIN PRODUCT FEATURES: Carnitine Creatinate Monohydrate is a specialized form of Creatine bonded to L-Carnitine. Creatine is a compound natural to the human body that aids in the regeneration of ATP, the chemical energy used by muscle tissue. During exercise, large quantities of creatine are irreversibly consumed. Clinical studies have shown that oral supplementation with Creatine can increase the amount of Creatine available in muscles for ATP production. L-Carnitine is an amino acid that is necessary for the transfer of fatty acids into the fat-burning parts of the cell, facilitating energy production from fat. The combination of these two compounds can produce a synergistic effect, making NOW® Carnitine Creatinate an ideal energy supplement.

ADDITIONAL PRODUCT USE INFORMATION & QUALITY ISSUES: Carnitine and Creatinate Monohydrate is a patented ingredient that has been the subject of research studies. It is supported by the scientific staff in the laboratories of both NOW Foods and the raw material supplier, both of which have a mutual interest in protecting the integrity and efficacy of this product. Protected by U.S. Patent No. 5,994,581 (L-Carnitine Creatinate Monohydrate).

Look at the price: this is a better way to buy both supplements than purchasing them separately.

This formula is suitable for vegetarians and is offered in both tablet and powder forms.

SERVING SIZE & HOW TO TAKE IT: As a dietary supplement, every two tablets provide 1,000 mg. (one gram) each of both L-Carnitine and Creatine Monohydrate. Or one teaspoon provides 1,150 mg.) each of both L-Carnitine and Creatine Monohydrate. Take one or more servings per day with a carbohydrate source, such as fruit juice or sports drinks.

COMPLEMENTARY PRODUCTS: CoQ10, carbohydrates, B-Complex vitamins, chromium, vanadium, Hawthorn leaf and flower extract, protein supplements. Adaptogenic herbs: ginsengs, Eleuthero, Rhodiola, Maca, Ashwaganda, licorice root

CAUTIONS: none.

PRODUCT SPECIFIC: This product is very sensitive to moisture. Please keep in the original packaging or in a moisture resistant container. Do not take more than 20 grams per day. Discontinue use if cramps of stomach upset occur, especially if taking large doses. Do not take if kidney disease is present. Do not use large doses of caffeine with creatine, as it may increase the possibility of muscle cramping.

GENERAL: Pregnant and lactating women and people using prescription drugs should consult their physician before taking any dietary supplement. When taking any new supplement, use common sense and cautiously increase to the full dose over time to avoid any potential problems.

Packages may contain moisture or oxygen controlling packets or canisters that are not intended for consumption. In order to maintain maximum freshness, please do not remove these from your bottle (until the bottle is empty). Please recycle your container.

Disclaimer: These statements have not been evaluated by the FDA. This product is not intended to diagnose, treat, cure or prevent any disease.

REFERENCES:

Fang S-M (1998) Carnitine Creatinate. U.S. Patent 5,994,581.

L-CARNITINE:

Beers MH, Berkow R (eds). The Merck Manual of Diagnosis and Therapy, 17th ed. Whitehouse Station, NJ: Merck and Co., Inc, 1999, 881-3.

Broquist HP (1994) Carnitine, in Modern Nutrition in Health and Disease, 8th ed., Shils ME, Olson JA, Shike M (eds.) Lea & Febiger, Philadelphia, pp. 459-465. Casey A, Greenhoff PL (2000) Does dietary creatine supplementation play a role in skeletal muscle metabolism and performance? Am J Clin Nutr 72(suppl):607S-17S. Columbani P, Wenk C, Kunz I, et al. Effect of L-carnitine supplementation on physical performance and energy metabolism of endurance-trained athletes: a double blind crossover field study. Eur J Appl Physiol 1996;73:434-9.

Dal Negro R, Pomari G, Zoccatelli O, Turco P. L-carnitine and rehabilitative respiratory physiokinesitherapy: metabolic and ventilatory response in chronic respiratory insufficiency. Int J Clin Pharmacol Ther Toxicol 1986;24:453-6.

Dal Negro R, Turco P, Pomari C, De Conti F. Effects of L-carnitine on physical performance in chronic respiratory insufficiency. Int J Clin Pharmacol Ther Toxicol 1988;26:269-72.

Del Favero A. Carnitine and gangliosides. Lancet 1988;2:337 [letter].

Dipalma JR. Carnitine deficiency. Am Fam Physician 1988;38:243–51.

Digiesi V, Palchetti R, Cantini F. The benefits of L-carnitine in essential arterial hypertension. Minerva Med 1989;80:227-31.

Giamberardino MA, Dragani L, Valente R, et al. Effects of prolonged L-carnitine administration on delayed muscle pain and CK release after eccentric effort. Int J Sports Med 1996;17:320-4.

Green RE, Levine AM, Gunning MJ. The effect of L-carnitine supplementation on lean body mass in male amateur body builders. J Am Diet Assoc 1997;(suppl):A-72.

Harris RC, Soderlund K, Hultman E (1992) Elevation of creatine in resting and exercised muscle of normal subjects by creatine supplementation. Clin Sci 83(3):367-374.

Kendler BS. Carnitine: an overview of its role in preventive medicine. Prev Med 1986;15:373–90.

Kobayashi A, Masumura Y, Yamazaki N. L-carnitine treatment for congestive heart failure—experimental and clinical study. Jpn Circ J 1992;56:86–94.

Murray MT. The many benefits of carnitine. Am J Natural Med 1996;3:6-14 [review].

Tamamogullari N, Silig Y, Icagasioglu S, Atalay A. Carnitine deficiency in diabetes mellitus complications. J Diabetes Complications 1999;13:251–3.

Yesilipek MA, Hazar V, Yegin O. L-Carnitine treatment in beta thalassemia major. Acta Haematol 1998;100:162-3. CREATINE MONOHYDRATE: Almada A, Mitchell T, Earnest C. Impact of chronic creatine supplementation on serum enzyme concentrations. FASEB J 1996;10:4567.

Becque MD, Lochmann JD, Melrose DR. Effects of oral creatine supplementation on muscular strength and body composition. Med Sci Sports Exerc 2000;32:654-8.

Casey A, Constantin-Teodosiu D, Howell S, et al. Creatine supplementation favorably affects performance and muscle metabolism during maximal intensity exercise in humans. Am J Physiol 1996;271:E31-E7.

Earnest CP, Almada AL, Mitchell TL. High-performance capillary electrophoresis-pure creatine monohydrate reduces blood lipids in men and women. Clin Sci 1996;91:113-8.

Earnest C, Almada A, Mitchell T. Influence of chronic creatine supplementation on hepatorenal function. FASEB J 1996;10:4588.

Earnest CP, Snell PG, Rodriguez R, et al. The effect of creatine monohydrate ingestion on anaerobic power indices, muscular strength and body composition. Acta Physiol Scand 1995;153:207-9.

Felber S, Skladal D, Wyss M, et al. Oral creatine supplementation in Duchenne muscular dystrophy: a clinical and 31P magnetic resonance spectroscopy study. Neurol Res 2000;22:145-50.

Feldman EB. Creatine: a dietary supplement and ergogenic aid. Nutr Rev 1999;57:45–50.

Green AL, Hultman E, Macdonald IA, et al. Carbohydrate ingestion augments skeletal muscle creatine accumulation during creatine supplementation in man. Am J Physiol 1996;271:E821–6.

Green AL, Simpson EJ, Littlewood JJ, et al. Carbohydrate ingestion augments creatine retention during creatine feeding in humans. Acta Physiol Scand 1996;158:195-202.

Greenhaff PL. Creatine and its application as an ergogenic aid. Int J Sport Nutr 1995;5:94-101.

Greenhaff PL. The nutritional biochemistry of creatine. J Nutr Biochem 1997;8:610-8 [review].

Greenhaff PL, Bodin K, Soderlund K, et al. Effect of oral creatine supplementation on skeletal muscle phosphocreatine resynthesis. Am J Physiol 1994;266:E725-30.

Greenhaff PL, Casey A, Short AH, et al. Influence of oral creatine supplementation on muscle torque during repeated bouts of maximal voluntary exercise in man. Clin Sci 1993;84:565-71.

Harris RC, Soderlund K, Hultman E. Elevation of creatine in resting and exercised muscle of normal subjects by creatine supplementation. Clin Sci 1992;83:367-74.

Hultman E, Soderlund K, Timmons J, et al. Muscle creatine loading in man. J Appl Physiol 1996;81:232–7.

Juhn MS, O'Kane JW, Vinci DM. Oral creatine supplementation in male collegiate athletes: a survey of dosing habits and side effects. J Am Diet Assoc 1999;99:593–5.

Kreider RB, Ferreira M, Wilson M, et al. Effects of creatine supplementation on body composition, strength, and sprint performance. Med Sci Sports Exerc 1998;30:73-82.

Poortmans JR, Auquier H. Renaut V, et al. Effect of short-term creatine supplementation on renal responses in men. Eur J Appl Physiol Occup Physiol 1997;76:566–7.

Poortmans JR, Francaux M. Long-term oral creatine supplementation does not impair renal function in healthy athletes. Med Sci Sports Exerc 1999;31:1108–10.

Pritchard NR, Kaira PA. Renal dysfunction accompanying oral creatine supplements. Lancet 1998;351:1252–3 [letter].

Sewell DA, Robinson TM, Casey A, et al. The effect of acute dietary creatine supplementation upon indices of renal, hepatic and haematological function in human subjects. Proc Nutr Soc 1998;57:17A.

Silber ML. Scientific facts behind creatine monohydrate as a sports nutrition supplement. J Sports Med Phys Fitness 1999;39:179–88 [review].

Sipila I, Rapola J, Simell O, et al. Supplementary creatine as a treatment for gyrate atrophy of the choroid and retina. N Engl J Med 1981;304:867-70.

Stone MH, Sanborn K, Smith LL, et al. Effects of in-season (5-weeks) creatine and pyruvate supplementation on anaerobic performance and body composition in American football players. Int J Sport Nutr 1999;9:146-65.

Stout JR, Eckerson J, Noonan D, et al. The effects of a supplement designed to augment creatine uptake on exercise performance and fat-free mass in football players. Med Sci Sports Exerc 1997;29:S251.

Tarnopolsky MA. Potential benefits of creatine monohydrate supplementation in the elderly. Curr Opin Clin Nutr Metab Care 2000;3:497-502 [review].

Tarnopolsky M, Martin J. Creatine monohydrate increases strength in patients with neuromuscular disease. Neurology 1999;52:854-7.

Tarnopolsky MA, Roy BD, MacDonald JR. A randomized, controlled trial of creatine monohydrate in patients with mitochondrial cytopathies. Muscle Nerve 1997;20:1502-9.

Toler SM. Creatine is an ergogen for anaerobic exercise. Nutr Rev 1997;55:21-5 [review].

Vandenberghe K, Gills N, Van Leemputte M, et al. Caffeine counteracts the ergogenic action of muscle creatine loading. J Appl Physiol 1996;80:452–7.

Vandenberghe K, Goris M, Van Hecke P, et al. Long-term creatine intake is beneficial to muscle performance during resistance training. J Appl Physiol 1997;83:2055-63.

Walter MC, Lochmuller H, Reilich P, Klopstock T, Huber R, Hartard M, Hennig M, Pongratz D, Muller-Felber W. Creatine monohydrate in muscular dystrophies: A double-blind, placebo-controlled clinical study. Neurology. 2000 May 9;54(9):1848-50. PMID: 10802796

Walter MC, Reilich P, Lochmuller H, Kohnen R, Schlotter B, Hautmann H, Dunkl E, Pongratz D, Muller-Felber W. Creatine monohydrate in myotonic dystrophy: a double-blind, placebo-controlled clinical study. J Neurol. 2002 Dec;249(12):1717-22. PMID: 12529796



--
Vitanet &reg



(http://vitanetonline.com/forums/Index.cfm?CFApp=1&Message_ID=994)
---
Clinical Applications of Herbal Medicine



Date: November 08, 2005 06:29 PM
Author:
Darrell Miller (dm@vitanetonline.com)
Subject: Clinical Applications of Herbal Medicine

Clinical Applications of Herbal Medicine by D. Paul Barney, M.D.
1. Infertility (Damiana Ginseng Blend) (SP-1) – Impotency, Hot flashes, hormonal imbalance, menstrual problems.
2. Arthritis (Devil's Claw Yucca Blend) (SP-2) – Rheumatism, Bursitis, Gout.
3. Respiratory Distress (Pleurisy Root Blend) (SP-3) – Bronchitis, Asthma, Pneumonia, T.B. Cough, Sore Throat, Colds, Hay fever.
4. Skin Disorders (Herbal Skin Blend) (SP-4) – Eczema, Psoriasis, Acne, Rash.
5. Diabetes (Uva Ursi Dandelion Blend) (SP-5) – High Blood Sugar.
6. Water Rentention (Cornsilk Blend) (SP-6) – Edema, Cystitis, Gout.
7-A. Yeast Infection (Goldenseal-witch Hazel Blend) (SP-7A) – Vaginitis.
7-B. Heavy Mentral Flow (Cranesbill Blend) (SP-7B) – Menorrhagia, Menorrhea.
8. Heart Trouble (Hawthorn Motherwort Blend) (SP-8) – Weak heart muscle, Arrythmia, Angina, Short of Breath, Palpitations.
9. High Blood Pressure (Garlic Valerian Blend) (SP-9) – High cholesterol, blood pressure.
10. Pain (White Willow Blend) (SP-10) – Headache, Migraine, Pain for Backache, Inflammation, Spasms, fever.
11-A. Blood Health (Dandelion Yellow Dock Blend) (SP-11A) – Infections, Acne, Gout, Exposure to Toxins.
11-B. Poor Circulation (Cayenne Blend) (SP-11B) – Phlitis, Cold Extremities, Varicose Veins, Diabetes.
12. Constipation (Butternut Cascara Blend) (SP-12) – Constipation.
13. Liver (Dandelion Milk Thistle Blend) (SP-13) – Hepatitis, Jaundice, Alcohol Cirrhosis, Sluggish Bile Flow, Gallstones, Psoriasis.
14. Nervous Tension (Valerian Blend) (SP-14) – Anxiety, Emotional, Fear, Hysteria, Restlessness.
15. Low Energy – Fatigue (Cayenne Ginseng Blend) (SP-15) – Boost Energy, Reduce Fatigue.
15-B. Male Stamina Blend (SP-15b) - Boost Libido.
16. Prostate (Saw Palmetto Blend) (SP-16) – Prostate cancer, Slow Urination.
17. Insomnia (Valerian Hops Blend) (SP-17) – Improve Sleep.
18. Obesity (Chickweed Celery Blend) (SP-18) – Reduce Weight.
19. Glandular & Nervous System Tonic (Goldenseal Gentian Blend) (SP-19) – Support Proper Glandular function and strengthen the nervous system.
20. Gastrointestinal (GI Blend) (SP-20) – Ulcers, Flatulence, Upset Stomach, Colic, Diverticulitis, Gastritis, Irritable Bowel Syndrome.
20-B. Stomach Blend (Mastic gum, Marshmellow) (SP-20b) - Aids in digestion, stomach problems.
21. Infections (Echinacea Goldenseal Blend) (SP-21) – General infections, Flu, Fever, Sore Throat.
22. Caugh & Sore Throat (Bayberry Horehound Blend) (SP-22) – Colds, Bronchial Congestion, Inflammation.
23. Eyes (Eyebright Blend) (SP-23) – Eyestrain, Infection, Conjunctiuits, Dry/Inflamed.
24. Parasites – Worms (Garlic Black Walnut Blend) (SP-24) – Reduce Worms in colon.
25. Environmental (Algin Blend) (SP-25) – Pollution, Heavy metal, Recovery from illness.
26. Thyroid (Kelp Blend) (SP-26) – High, Low, Goiter.
27. Digestion (Papaya Peppermint Blend) (SP-27) – Dyspepsia, Colic, Gas, Heartburn, Antibiotic use, Pancreatic Insufficiency, Dependence on Laxatives.
28. Health & Body Tonic (Sarsaparilla Ginseng Blend) (SP-28) – Stress, Malaise, Fatigue, System Imbalances, Debilities.
29. Degenerative Disorder (Red Clover Blend) (SP-29) – Cancer, Addisons, Skin, Rheumatism.
30. Mental Stamina (Peppermint Ginseng Blend) (SP-30) – Memory Loss, Dementia, Poor Concentration.
31. High Cholesterol (Apple Pectin & Herbs Blend) (SP-31) – Control Cholesterol.
32. Hemorrhoids (Aloe witch Hazel Blend) (SP-32) – Phlebitis, Periodontal Swelling.
33. Allergy (Clay &Herbs Blend) (SP-33) – Hay Fever, Allergies.
34. Healing (Horsetail-Plantain Blend) (SP-34) – Ulcers, Broken Bones, Cuts, Wounds, Lacerations.
35. Low Blood Sugar (Licorice Gota Kola Blend) (SP-35) – Hypoglycemia.
36. Motion Sickness (Ginger Blend) (SP-36) – Nausea, Upset Stomach, Poor Digestion, Morning Sickness.
37. Antioxidants (Antioxidant Herb Blend) (SP-37) – Scavenge free radicals.
38. Hair (Herbal Hair Nutrients Blend) (SP-38) – Feed your Hair.
39. Depression (St. John's Wort Blend) (SP-39) – Anxiety, Chronic Fatigue, Mononucleosis.
40. Immune Deficiency (Astragalus Blend) (SP-40) – Weakness, Chronic Disease, AIDS.


--
Solaray SP Blends at Vitanet &reg


(http://vitanetonline.com/forums/Index.cfm?CFApp=1&Message_ID=925)
---
Natural Health for a Healthy Heart



Date: July 13, 2005 09:17 AM
Author:
Darrell Miller (dm@vitanetonline.com)
Subject: Natural Health for a Healthy Heart

Natural Health for a Healthy Heart
Cardiovascular disease is on the rise. Heart disease, stroke, and related disorders kill more Americans than any other ailments combined. In 1990 approximately one million Americans died form cardiovascular disease. Arteriosclerosis (hardening of the arteries) is the leading cause of heart attacks and strokes. Fat and cholesterol accumulate around the heart and inner walls of the arteries. This causes blood flow to slow and blood pressure to rise. Blood clotting is also a problem when the arteries are clogged which, if a clot breaks loose, can cause strokes or heart attacks according to where they end up. Heart disease is usually advanced before a problem arises. Prevention should be the first goal.
Heart disease is much less common in "primitive" societies. This is due in part to the lifestyle and diet choices of Americans. Diet is viewed as the most important factor in heart related disorders. An increased intake of sugar, refined flour and simple carbohydrates may also be contributing factors. Other risk factors include a family history of heart disease, cigarette smoking, high blood pressure, type A personality, stress, diabetes, obesity, high blood cholesterol levels, physical inactivity and coronary artery disease. Changes must be made in diet and life-style in order to prevent heart disease.
DIET
Following a diet low in animal fat and refined sugars but high in fiber is highly recommended. Whole grains, almonds, fresh fruits and vegetables, a variety of legumes, skinless turkey, chicken and fish should be the main dietary elements. Brown rice, garlic, onions, olive oil, raw fruits and vegetables, sprouts, asparagus, apples, bananas, beans, buckwheat, seeds, whey powder, and yogurt are especially good for the heart. Avoid caffeine, alcohol, red meat, refined carbohydrates, and white flour. Limit intake of dairy products which contain high amounts of fat. Homogenized dairy products contain an enzyme called xanthine oxidase which is believed to cause artery damage and could lead to arteriosclerosis. Use olive oil and canola oil when using fat. Avoid palm oil, coconut oil, peanut oil and cottonseed oil.
SUPPLEMENTS
Choline, inositol and lecithin: These act as fat emulsifiers in the bloodstream and can help prevent plaque buildup.
Chromium: Chromium is known for recent studies linking it to a reduced risk of heart disease. It may help prevent plaque buildup in the arteries. Low levels of chromium are thought to be a risk factor for developing heart disease. It also may help increase the beneficial HDL cholesterol and aid in lowering the LDL cholesterol.
Coenzyme Q10: This can help oxygenate the heart muscle helping to prevent additional heart damage. Coenzyme Q10 can help the body break down fatty acids converting them to energy. This is often lacking in individuals with heart problems. Essential Fatty Acids: These can help prevent hardening of the arteries by preventing the blood cells from clumping together and forming clots. They also help with the assimilation of fat soluble vitamins.
Germanium: Germanium has been found to lower high blood pressure and improve circulation in the body. Calcium and Magnesium: Both of these minerals contribute to the muscular contraction and relaxation of the heart. They are essential for the proper function of the heart muscle and maintaining normal heart rhythm and blood pressure. Low levels of calcium have been linked to high blood pressure.
L-Carnitine: This is an amino acid that can help the heart by reducing fat levels in the blood. Vitamin C with bioflavonoids: Vitamin C helps prevent blood clots and strengthens the capillary and blood vessel walls. It may help prevent high blood pressure, arteriosclerosis, lower cholesterol, repair arterial walls, and contribute to reversing heart disease.
Vitamin E: Vitamin E is well known for its beneficial effect on the heart. Selenium: Low levels of selenium have been associated with heart disease.
HERBS
Hawthorn: This herb is great for cardiovascular health. Garlic: Garlic is one of the most studied herbs for cardiovascular health. Several recent studies link garlic to lower incidence of cardiovascular disease.
Cayenne: This is also known as capsicum and is beneficial on circulation and cleaning and nourishing the blood vessels.
Ginkgo: Ginkgo relaxes the blood vessels and improves the flow of blood even in constricted arteries. Rosemary Tea: This is a traditional heart tonic that helps to promote circulation and lower blood pressure. Chinese Mushroom (auricularia polytricha): This is a natural blood thinner.
EXERCISE:
It is important to include exercise in the daily routine. Aerobic exercise is known to help improve the heart1s pumping ability, reduce serum cholesterol levels, decrease the risk of heart disease, and reduce the risk of high blood pressure as well as many other ailments. Exercising an average of three to five days a week for thirty minutes will benefit the body. Actually any amount of exercise is beneficial for the body, so try and do something each day.
REDUCE STRESS:
Include relaxation techniques to reduce stress. Stress can increase the risk of heart disease. Stress releases adrenaline which causes the heart to work harder. If you feel resentment, fear or anger, find ways to deal with these in a positive way. Pursuit serenity and peace in life. Exercise, self hypnosis, biofeedback, meditation, yoga and prayer can all help develop inner peace.

--
Vitanet &reg


(http://vitanetonline.com/forums/Index.cfm?CFApp=1&Message_ID=598)
---
New* Improved formula - Cholest-Response Lower Cholesterol



Date: July 08, 2005 09:27 AM
Author:
Darrell Miller (dm@vitanetonline.com)
Subject: New* Improved formula - Cholest-Response Lower Cholesterol

New & Improved Formula!
Cholest-Response™
? Now with Sytrinol™, gamma E, policosanol, L-arginine, and selenium.
? A Cholesterol Rescue™ product: helps maintain cholesterol levels already in the normal range.
? Bio-Aligned Formula™: supports multiple body systems including the heart, blood vessels, nervous system, thyroid, liver and gastrointestinal tract.

Serving Size:

4 tablets contain:
Vitamin C (as ascorbic acid) 600 mg
Vitamin E 16 IU
(from gamma-vitamin E complex)
Niacin (as inositol hexanicotinate) 500 mg
Iodine (from kelp) 150 mcg
Selenium (as L-selenomethionine [SelenoPure™] & sodium selenite) 100 mcg
Chromium (as chromium polynicotinate [ChromeMate®] & chromium picolinate) 100 mcg
Phytosterol Complex 40% 750 mg
Yielding 300 mg beta-sitosterol
Garlic Powder Extract 600 mg
(standardized to 8,000 ppm allicin)
Turmeric Extract 526 mg
Yielding 500 mg curcumin
gamma-Vitamin E Complex 500 mg
Inositol 350 mg
(as inositol and inositol hexanicotinate)
Red Yeast Rice 350 mg
Yielding 1.5% mevinolinic acid monacolins
Artichoke Extract 250 mg
(standardized to 2.5% cynarins)
L-Arginine (as L-arginine HCl) 240 mg
Methylmethioninesulfonium Chloride 200 mg
(vitamin U)
Green Tea Extract 105 mg
Yielding 100 mg polyphenols, 36 mg EGCG
Sytrinol™ 100 mg
(proprietary blend of citrus polymethoxylated
flavones and palm tocotrienols)
Soy Bean Concentrate 100 mg
Yielding 40 mg total isoflavones
Ginkgo Leaf 24% (50:1 Extract) 60 mg
Guggul Extract (10% guggulsterones) 50 mg
Dandelion Root Extract (4:1) 50 mg
Hawthorne Berry Extract (4:1) 50 mg
Myricetin 30 mg
Policosanol 10 mg
Coenzyme Q10 5 mg


Suggested Use: Take 4 tablets each night or as recommended by your health care professional.
| | | | |
| --- | --- | --- | --- |
| Code | Size | Retail | UPC Code |
| SN1271 | 30 tabs | $12.50 | 021078012719 |
| SN1272 | 60 tabs | $23.50 | 021078012726 |
| SN1880 | 120 tabs | $44.98 | 021078018803 |
We offer Source Naturals at 46% OFF Man. Suggested Retail


--
Vitanet &reg


(http://vitanetonline.com/forums/Index.cfm?CFApp=1&Message_ID=564)
---
NEW PRODUCT ANNOUNCEMENT



Date: July 05, 2005 06:29 PM
Author:
Darrell Miller (dm@vitanetonline.com)
Subject: NEW PRODUCT ANNOUNCEMENT

The Most Comprehensive Antioxidant Formula Available!
Bio-Aligned FormulaTM that provides both water and fat-soluble antioxidants to support the heart and blood vessels, liver, skin, vision, the immune system, energy production and
Helps protect the body against free radicals including peroxyl, hydroxyl, and superoxide radicals as well as singlet oxygen.
Some scientific evidence suggests consumption of antioxidant vitamins may reduce the risk of certain forms of cancer. However, the FDA has determined that this evidence is limited and not conclusive.

Four tablets contain: Vitamin A (as beta-carotene 8,500 IU & palmitate 4,000 IU) 12,500 IU
Vitamin C (as ascorbic acid & ascorbyl palmitate) 1,000 mg
Vitamin E (as d-alpha tocopheryl) 400 IU
Riboflavin (vitamin B-2) 25 mg
Zinc (as monomethionine [OptiZinc®]) 15 mg
Selenium (as L-selenomethionine [SelenoPure™] 200 mcg
& sodium selenite)
Manganese (as manganese succinate) 10 mg


gamma-Vitamin E Complex 500 mg
Turmeric Rhizome Extract 95% 300 mg
alpha-Lipoic Acid & 210 mg
R-Lipoic Acid
N-Acetyl Cysteine 200 mg
Wheat Sprouts 150 mg


Quercetin 100 mg
Amla Fruit (Phyllanthus emblica) 100 mg
Grape Seed Extract 100 mg
(Proanthodyn™)
Green Tea Extract 100 mg
(95% polyphenols, 35% EGCG) Hawthorn Berry Extract (4:1) 100 mg
Mega H- Microcluster™ 100 mg
Silica Hydride Powder
Rosemary Leaf Extract 100 mg
(20% diterpenes)
Ginger Root 100 mg
Ginger Root Ext. (5% gingerols) 80 mg
SOD 80 mg (superoxide dismutase [GliSODin®])
Milk Thistle Seed Extract 80 mg
Yielding 66 mg Silymarin
Pomegranate Seed Extract 60 mg
(40% elagitannins)
Pomegranate Seed Extract 60 mg
(40% elagitannins) Red Raspberry Leaf Extract 50 mg
(40% elagitannins)
Blueberry Leaf Extract 50 mg
(20% chlorogenic acid)
L-Carnosine 50 mg
Ginkgo Biloba Leaf 24% 40 mg
(50:1 Extract)
Coenzyme Q10 30 mg
L-Glutathione 25 mg
Total Resveratrols (from 20 mg
Polygonum cuspidatum Extract)
Bilberry Fruit 20 mg
Std. Ext. (37% anthocyanosides)
Tocotrienol Complex 20 mg
(Tocomax®)
Myricetin 20 mg
DMAE (as bitartrate) 20 mg
Lycopene 3 mg
Lutein (FloraGLO®) 3 mg
Astaxanthin 1 mg





--
Vitanet &reg



(http://vitanetonline.com/forums/Index.cfm?CFApp=1&Message_ID=548)
---
Heart Health - Heart-Healthy Herbs & Tonics



Date: June 30, 2005 09:39 AM
Author:
Darrell Miller (dm@vitanetonline.com)
Subject: Heart Health - Heart-Healthy Herbs & Tonics

Heart Health By Ellen J. Kamhi, Ph. D. with Dorie Greenblatt Heart attacks and other circulatory problems head the list of modern day health threats. Care of the heart includes proper diet, exercise and effective handling of stress. An ideal way to provide nourishing support to the heart and related organs is through the use of herbs. Herbs have been used throughout history as part of a heart-healthy program. (Note that the well-known prescription heart medication, digitalis, was originally extracted from the herb Foxglove.) They provide a wide range of medicinal benefits not only for the heart, but for heart-supportive organs and related body systems as well. Herbs help the heart in several ways. Some are "tonics" for the heart and cardiovascular system. Others specifically aid with circulation. In addition, many herbs contain relaxing properties, which help decrease the negative effects of stress. As we frequently see in the herbal kingdom, there is often an overlap of therapeutic benefits between herbs, ultimately benefiting the user! Furthermore, combining herbs can have a more powerful or synergistic effect – meaning that the blend of two or more herbs is even more beneficial than the actions of any single herb!
Heart Tonics
A tonic herb is one that aids the body in a non-specific, balancing fashion, usually over a long period of time. Traditional Chinese Medicine considers tonics to be the most important class of herbal remedies, often called "superior" medicine.
First and foremost of the heart tonics is the European herb, Hawthorn, traditionally used in England to decorate the maypole. Hawthorn has a normalizing effect upon the heart, improving cellular metabolism while strengthening the heart's contractions, thereby improving the rate of blood flow throughout the body. It also helps maintain the integrity of the venal and arterial walls, as well as exhibiting anti-inflammatory and anti-oxidant properties. Hawthorn is without a doubt the best long term heart tonic, useful for a variety of imbalances and for maintaining overall cardio-vascular health. An ideal formula for Hawthorn is Nature's Answer®'s Hawthorne Berry, Leaf and Flower liquid herbal extract supplement (alcohol- free, organic alcohol).
Other herbs offering tonic actions to the heart include Astragalus and Dong Quai, especially when used together. Well-known as an immune tonic, Astragalus has been used traditionally to support the heart, and is considered one of the "superior" Chinese herbs. Its properties help lower blood pressure while increasing endurance. Astragalus's ability to stimulate the body's circulation is further enhanced when combined with Dong Quai, an herb traditionally used as a "blood builder". Nature's Answer® offers both herbs in alcohol-free and organic alcohol liquid herbal extract forms.
Any discussion of support for the heart would be inadequate without mentioning the essential and nourishing benefits of bio-flavonoids. Bio-flavonoids have the specific ability to regulate the permeability of capillaries and increase the strength of capillary walls. They are powerful anti-oxidants and free radical scavengers. Nature's Answer® offers an outstanding bio-flavonoid formula -- Bio-Flavonoids & Rose Hip (organic alcohol), a truly tangy and delicious liquid supplement.
Other Heart-Healthy Herbs
Cayenne (a hot red pepper), has a long history of use to support the heart in many cultures. Best known as a potent circulatory stimulant (making it very useful for cold hands and feet), cayenne strengthens the heart, arteries and capillaries. This herb is added to many formulas to act as a "carrier" herb, which helps deliver active constituents to the body. Nature's Answer®'s Cayenne liquid herbal extract formula (organic alcohol) is a powerful supplement for Cayenne support. Another overlooked herb for the heart is Cactus Grandiflorus found in Nature's Answer®'s Cactus Grandiflorus liquid herbal extract supplement (organic alcohol); (new name: Night Blooming Cactus Formula). This herb, also called Cereus Grandiflorus, is a cactus flower extract that is useful to strengthen a weak heart and regulate irregular heartbeats.
Ginkgo Biloba, an herb well-recognized for its support of brain functions, has applications in maintaining the cardio-vascular system. It acts as both an anti-oxidant and circulatory stimulant. Ginkgo Biloba increases circulation, especially to the small venules and arterioles, including those which nourish the heart directly. An exceptional supplement featuring Ginkgo Biloba would be Nature's Answer®'s Ginkgo Leaf liquid herbal extract formula (alcohol-free, organic alcohol).
Ideal Stress Reducers
Linden or lime blossom, another herbal remedy from Europe, provides nutritional support for the cardio-vascular system with a relaxing action on the arteries of the heart. Linden is useful with muscular tension and tension headaches as well. This makes it an excellent herb for heart difficulties relating to stress or anxiety, such as hypertension. You can find this herb in Nature's Answer®'s Linden Flower liquid herbal extract (organic alcohol). Motherwort, as found in Nature's Answer®'s Motherwort liquid formulation (organic alcohol), is yet another herb that has a long history of use for the heart. As a relaxing nervine, it may be particularly helpful in situations where anxiety or tension may affect the pulse.
As stated earlier, herbs used in combination can have a more synergistic, or powerful effect than when used alone. Nature's Answer® offers an array of outstanding combination formulas for heart support. One such product is called Hawthorne CT (alcohol-free; new name: CardioNutriv™), a unique liquid herbal extract featuring Hawthorn, Linden and Cayenne herbs. TenseEase™(alcohol-free) is a second formula that blends Hawthorn and Linden with other stress relieving herbs.
As you see, liquid herbal extracts can be wonderful natural adjuncts to your program of sensible eating and exercise. Nature provides many useful herbs to support, nourish and protect the heart, heart-supportive organs and related body systems. Ultimately, remember to smile, relax and breathe deeply -- it'll do you and your heart a world of good!
These statements have not been evaluated by the FDA. These products are not intended to diagnose, treat, cure or prevent any disease.

--
Vitanet &reg


(http://vitanetonline.com/forums/Index.cfm?CFApp=1&Message_ID=543)
---
Life Force - The Energy Activator



Date: June 29, 2005 10:35 AM
Author:
Darrell Miller (dm@vitanetonline.com)
Subject: Life Force - The Energy Activator

Don't Be Confused About Multiples – Get the Top-Ranked Multiple That Scores 100%
We can help you decide how to pick the most advanced daily multiple for your wellness. Listen to the experts. Source Naturals LIFE FORCE MULTIPLE was honored as a leading formula in an independent scientific analysis of 500 multiples, ranking higher than any other national brand. Lyle MacWilliam, author of the Comparative Guide to Nutritional Supplements (ide.com) ranked multiples based on criteria developed from the published recommendations of the most renowned nutritional authorities: Phyllis Balch, C.N.C.; Michael Colgan, Ph.D.; Earl Mindell, Ph.D.; Michael Murray, N.D.; Richard Passwater, Ph.D.; Ray Strand, M.D.; and Julian Whitaker, M.D. Source Naturals' success in this rigorous scientific analysis reflects our Bio-Aligned™ formulation method. LIFE FORCE goes deep to the underlying cause of health imbalances by supporting multiple body systems. And now, based on the latest scientific research, we have improved the formula by adding even more antioxidants and other cutting-edge ingredients. According to Lyle MacWilliam, "Source Naturals made a top ranked multiple even better!" And based on Lyle's analysis of the new formula, LIFE FORCE is now the highest rated multiple of any evaluated in the current edition of this guide, scoring a 100% rating.
Bio-Align™ Yourself with Life Force
LIFE FORCE MULTIPLE was chosen as one of America's most elite and comprehensive multiples, as reported in the Comparative Guide to Dietary Supplements by Lyle MacWilliam, 3rd ed. LIFE FORCE received this acknowledgement by nutrition experts because it is uniquely effective. This Bio-Aligned Formula™ goes beyond ordinary multiples that simply replace nutrients missing from the diet. LIFE FORCE provides key organ-specific nutrients to support your body's energy generation, heart, brain, immune system, musculoskeletal system, skin, liver, eyes, and more. When all your body systems function in harmony, everything in life comes together. Your mood is positive, your mind is clear, you've got energy in your step—that's your LIFE FORCE working for you.
Get Ahead with Activated Energy and a Healthy Metabolism
Your metabolism determines how much you weigh, how energetic you feel, and the effective functioning of all your systems. LIFE FORCE is a rarity – a unique multiple containing an incredible number of nutrients at the potency levels that truly support your healthy metabolic function. For example, it contains coenzyme Q10, which plays a crucial role in cellular energy production. CoQ10 is a vital intermediate in the electron transport chain, one of the body's energy production cycles, which converts glucose, or blood sugar, into ATP (Adenosine Triphosphate), a high energy molecule that is the body's "energy currency." LIFE FORCE also supplies alpha-lipoic acid and the potent R-lipoic acid form of lipoic acid, which are both referred to as the universal antioxidants and important intermediaries in the Krebs cycle, another energy production cycle.
LIFE FORCE also contains tyrosine and iodine, both precursors to thyroid hormones. These hormones regulate key metabolic functions like heart rate, digestive function, weight management and energy levels. No discussion of metabolism would be complete without mentioning the B vitamins and their coenzymated forms, such as thiamin cocarboxylase, riboflavin mononucleotide, and the methylcobalamin form of vitamin B- 12. These critical vitamins and their immediately bioavailable coenzymated forms are formulated to play critical roles in thousands of enzyme reactions that promote carbohydrate metabolism, energy production, and the mental functions that invigorate and activate you as you move through your busy days. And now green tea extract with EGCG (Epigallocatechin Gallate) has been added to the formula for added metabolic support.
Protect Your Heart and Circulatory System
The amazing muscular organ that is your heart beats more than 100,000 times a day, 365 days a year, promoting vitality and alertness by constantly oxygenating our tissues. LIFE FORCE supports your cardiovascular system with antioxidant coenzyme Q10, which helps support heart muscle metabolism. LIFE FORCE also contains the minerals potassium and magnesium, electrolytes vital for healthy heartbeat and heart function, and the herb Hawthorn, a rich source of antioxidant flavonoids, which has traditionally been used as a heart tonic. LIFE FORCE also supplies vitamins B-6, B-12 and folic acid to help maintain healthy homocysteine levels and vitamin K to support healthy circulation. Unlike common multiples, it supports cholesterol wellness, circulatory health and antioxidant cardiovascular protection, with both the typical d-alpha form of vitamin E but and the more potent and effective gamma-tocopherol and similarly structured tocotrienols.
Skin and Musculoskeletal Support
LIFE FORCE furnishes nutrients to build healthy bones, muscles and skin. We all know that calcium and magnesium are crucial for bone health, but many people don't know that there are a variety of nutritional cofactors that help build bone, such as vitamin D (which enhances calcium absorption and utilization), boron, manganese and copper. LIFE FORCE also supplies vitamin C and copper, necessary nutrients for collagen production (collagen is a key constituent of connective tissue in joints, skin and other areas), and the cutting-edge nutrient methylsulfonylmethane (MSM), an assimilable form of the mineral sulfur, used by the body to build and maintain connective tissues, including joint cartilage, hair, skin and nails. Additional nutraceuticals to support healthy skin include DMAE bitartrate, CoQ10, and alpha lipoic acid. LIFE FORCE also now includes rutin, quercetin, green tea extract and 65% more turmeric extract for your joint comfort.
Brain and Nerves Nutrition
The hectic pace and constant demands of life can keep our pulse racing, our nerves jangling and our temples throbbing. Our nervous systems are crying out, "Help!" LIFE FORCE provides that help. LIFE FORCE supplies the most highly bioavailable and bioactive forms of the amino acid tyrosine – the N-acetyl form and the acetyl-L form. Tyrosine is an important precursor to epinephrine and norepinephrine (collectively known as the catecholamines), which helps you respond to stress. It also contains high doses of vitamins C and B-6, required by the adrenal glands to produce the catecholamines. In addition, LIFE FORCE delivers the full spectrum of B vitamins, all important for healthy nervous system function. Now LIFE FORCE also contains a more bio-available form of tyrosine, acetyl-L-Tyrosine. And LIFE FORCE contains Neuroceutical® nutrients that support healthy brain function by furnishing DMAE and choline. Both are precursors to the important neurotransmitter acetylcholine and are important for memory focus and muscular movement. Choline is also a precursor to phosphatidylcholine, an important constituent of the cellular membranes that surround and protect our brain cells. In addition, LIFE FORCE contains the renowned herb Ginkgo biloba and now even more grape seed extract, both effective antioxidants that can prevent lipid peroxidation, which is critically important for the high amounts of fatty tissue in the brain. LIFE FORCE—good food for the brain.
Immune Defense
LIFE FORCE MULTIPLE supports your immune system, so you can feel your best through the seasons. LIFE FORCE contains the immunosupportive nutrient vitamin A, which fosters cell-mediated immunity and protects the epithelial linings of the respiratory and digestive tracts. Two forms of vitamin A are supplied: preformed vitamin A and its precursor, the potent antioxidant betacarotene. Other immuno-supportive nutrients in LIFE FORCE include vitamin B-6, vitamin C and zinc, which is fundamental for proper functioning of our T-cells, the "seek and destroy" cells of our immune system. LIFE FORCE also now includes 40% more lipoic acid, including the highly bioavailable alpha and R-isomer forms. Lipoic acid along with the B vitamins and CoQ10 promote building the energy reserves needed when the immune system needs to kick into high gear.
Powerful Liver Support
Your liver is responsible for converting many nutrients into their metabolically active forms before your body can use them. After activation, these nutrients travel through the blood stream to target organs where they perform their metabolic functions. Not only does the liver activate nutrients, but it also plays a crucial role in a variety of other metabolic functions, from fat digestion and cholesterol production to blood sugar regulation to the processing and elimination of toxins, an important role in today's increasingly polluted world. For all these reasons, nourishing the liver is crucial. And LIFE FORCE does just that. LIFE FORCE contains alpha-lipoic acid, turmeric, silymarin and N-acetyl cysteine (NAC) – all potent antioxidants that support healthy liver function. NAC and alpha-lipoic acid both help produce glutathione, one of the liver's primary detoxifying molecules. Silymarin, the active flavonoid complex of the herb milk thistle, as well as coenzyme Q10, have been shown in vitro to inhibit lipid peroxidation of cell membranes. Turmeric extract promotes bile flow and is a rich source of the antioxidant, curcumin. LIFE FORCE also contains choline and inositol, vitamin- like molecules which act as lipotropics, unique substances that prevent the deposition of fat in the liver. Since the liver is naturally high in fats, LIFE FORCE is one of the only multiples that contains the fat-soluble form of vitamin C, ascorbyl palmitate, for antioxidant protection.
Complete Antioxidant Defense
Oxidative stress is the primary cause of accelerated aging. This and other forms of free radical damage are constantly threatening your body. Whether it is from pollution, ultraviolet light, food additives, or from other sources, it is more critical than ever to protect your body with antioxidants. LIFE FORCE contains 24 of the most powerful antioxidants known to science, including eight new antioxidants based on the latest research. It contains antioxidants that are water soluble, such as quercetin and rutin, and ones that are fat soluble, such as alpha-lipoic acid and lycopene. There are antioxidants that are especially protective of specific body systems, such as lutein to protect the macula in your eye, lycopene to protect your prostate gland, and tocotrienols to protect your arteries.
Cutting-Edge Vision Nutrition
The structure and functions of your eyes are very complex. LIFE FORCE contains nutrients to help support and maintain healthy eye tissue, which is particularly susceptible to oxidative stress from free radicals. To support your healthy macula, aqueous tissue and optical nerve signals, LIFE FORCE includes ingredients such as lutein, astaxanthin, beta carotene, bilberry, zinc, lipoic acid and quercetin.
Life Force Replenishes Essential Nutrients to Support Your Low Carb Lifestyle
LIFE FORCE contains optimal levels of many nutrients that might be deficient in low carb meals. Counting carbs can lead to restrictions of nutrient-dense foods, such as dairy products, grains, fruits and vegetables. LIFE FORCE contains many of the same protective antioxidants, vitamins and minerals as fruits and vegetables, including betacarotene, vitamin C, vitamin E, flavinols, magnesium and selenium. It also contains high levels of the same vitamins found in grains, including all of the B vitamins, to support your body's healthy energy metabolism. And it contains nutrients found in dairy products, such as calcium, potassium, vitamin A and vitamin D.
Support Healthy Fat and Protein Consumption with Life Force
Low carb lifestyles mean higher consumption of proteins and fats. Unfortunately, there are artery, heart, colon and many other health concerns associated with meals that are high in fat and protein and low in fiber and produce. However, the nutrients in LIFE FORCE can help you better process these foods when eating this way. LIFE FORCE contains high levels of protective fat-soluble antioxidants such as alpha lipoic acid, ascorbyl palmitate (vitamin C ester) and vitamin E to protect your body from the free radicals generated by consuming more fats. It also contains many nutrients for liver health, such as silymarin, CoQ10, NAcetyl Cysteine and turmeric to help support the fat metabolism your liver is responsible for. LIFE FORCE also contains a high level of the B vitamin biotin, which aids in fat, protein and energy metabolism.
Complete Energizing Nutrition
LIFE FORCE is the only multiple to target organ systems with specific nutrients and bio-botanicals, antioxidants and Neuroceuticals® for total body harmony and energy activation, system by system. Only this dedication to going deep to the cellular root of system imbalances can produce a multiple so effective that it is acknowledged in a prestigious scientific review, the Comparative Guide to Nutritional Supplements. A nutritional program with LIFE FORCE at its center can be an easy first step in joining the Wellness Revolution. The goal of this revolution is a long, healthy and fulfilling life. Allow yourself to feel your best, to achieve mental and physical harmony, to radiate energy and vitality. Feel your LIFE FORCE!
References
Guyton, A. 1991. Textbook of Medical Physiology, Eighth Ed. W.B. Saunders Co., Philadelphia, PA. Halliwell, B. and Gutteridge, J. 1995. Free Radicals in Biology and Medicine. Clarendon Press, Oxford. Linder, M. 1991. Nutritional Biochemistry and Metabolism, Second Ed. Appleton and Lange, Norwalk, CT. Mathews, C. and van Holde, K.E. 1990. Biochemistry. The Benjamin Cummings Publishing Co., Inc. Shils, M. and Young, V. 1980. Modern Nutrition in Health and Disease, Sixth Ed. Lea & Febiger, Philadelphia, PA.


--
Vitanet &reg


(http://vitanetonline.com/forums/Index.cfm?CFApp=1&Message_ID=520)
---
SYTRINOL - For Heart Health, Don't Be Confused About Cholesterol...



Date: June 29, 2005 09:44 AM
Author:
Darrell Miller (dm@vitanetonline.com)
Subject: SYTRINOL - For Heart Health, Don't Be Confused About Cholesterol...

SYTRINOL - For Heart Health, Don't Be Confused About Cholesterol...
Maintaining your cardiovascular health is one of the best ways you can stay fit. That means working to keep your cholesterol levels within the normal range. And contrary to popular belief, the amount of cholesterol you consume in food is not the most important factor for regulating normal cholesterol levels. It is actually the liver's imbalanced production of cholesterol that is much more critical for your cardiovascular health.
You can address the root cause of maintaining normal cholesterol levels today with Source Naturals SYTRINOL™. This patented blend of citrus polymethoxylated flavones and tocotrienols has been clinically shown to promote cardiovascular health by supporting normal cholesterol production by your liver, promoting balanced triglyceride (fat) production, and providing antioxidant protection. Source Naturals, an industry leader in many categories, introduces the science of SYTRINOL™ in the CHOLESTEROL RESCUE™ product family to support your better heart health today.
The Truth About Cholesterol
Cholesterol is a very confusing subject – our bodies require it but we can also get too much of it. Cholesterol is one type of the ring-shaped compounds called sterols. Other sterols include bile acids, sex hormones, adrenal hormones and vitamin D. Approximately 90% of the cholesterol in your body is in your cell membranes. The remaining 10% can be found in your blood and throughout your body.
Liver's Over-Production of Cholesterol
When your body needs more cholesterol, your liver takes carbohydrates, proteins and fats (also called triglycerides) from your diet and converts them into cholesterol. The amount of cholesterol that you might consume from foods (in animal products such as eggs, milk, cheese and beef ) is minute compared to the amount of cholesterol produced by your liver. Thus, cholesterol from food isn't as critical to your total cholesterol. But balancing the cholesterol produced by your liver is very critical to your total cholesterol and thus, your cardiovascular health.
Oxidized LDL Cholesterol
Despite the confusion, cholesterol is a vital component of good health that strengthens cell membranes and provides building blocks for hormones, bile and vitamin D production. However, there is one potential pathway where cholesterol can contribute to an imbalance. When cholesterol moves through the blood to individual cells, it can travel in groups such as lipoproteins, which also contain fats and proteins. When the cholesterol is moving through your blood in Low Density Lipoproteins (LDL) it can undergo oxidation by free radicals in the artery walls. Some medical experts theorize that the oxidized LDL cholesterol becomes trapped in the artery walls as imbalanced deposits instead of completing the journey to join cell membranes. These deposits can eventually reduce the size and function of the arteries, compromising blood flow. Thus, antioxidant protection, balanced triglyceride production, and normal cholesterol production by the liver can all be critically important to your good health. And SYTRINOL™ provides all of these benefits.
How SYTRINOL™ Supports Heart Health
SYTRINOL is a powerful scientifically formulated blend protected by U.S. patent numbers 6,251,400, 09/ 481724. It contains natural citrus polymethoxylated flavones (PMFs) and tocotrienols that go deep to address the root causes of cholesterol wellness.
Citrus PMFs
Polymethoxylated flavones are types of polyphenolic compounds called flavonoids, which are the largest known category of phytonutrients. Health benefits of various flavonoids include antioxidant activity, immune system support, and cellular protection. The unique structure of polymethoxylated flavones, which naturally contain methyl groups paired with oxygen in key places, enables PMFs to interfere with cholesterol production. The citrus PMFs in SYTRINOL, such as tangeretin and sinensetin, promote normal cholesterol levels by inhibiting both the production of cholesterol precursors, such as cholesteryl esters, and the activity of HMG CoA Reductase, an enzyme that synthesizes cholesterol in the liver. These PMFs can also balance the body's production of triglycerides by inhibiting the activity of your liver's triglyceride producing enzyme, diacylglycerol acetyltransferase. Since LDL cholesterol is made from cholesterol and triglycerides, decreasing your liver's production of triglycerides will reduce the amount of those triglycerides available to form LDL cholesterol compounds.
Tocotrienols are compounds similar to vitamin E in structure and function. The tocotrienols in SYTRINOL increase degradation of cholesterol building blocks such as Apolipoprotein B, interfere with cholesterol production, and provide antioxidant protection. The tocotrienols in SYTRINOL are also especially protective antioxidants for LDL cholesterol compounds that have already been produced, helping to prevent the oxidized LDL cholesterol conditions that may affect your cardiovascular circulation.
SYTRINOL's Proactive Synergy
SYTRINOL works so well because this natural blend of PMFs and tocotrienols works proactively, synergistically, and independently. In preliminary human research, SYTRINOL proactively supported balanced cholesterol and triglyceride production by the liver through the synergistic effects of the PMFs and tocotrienols. Furthermore, SYTRINOL promotes LDL cholesterol antioxidant protection.
The above information has not been evaluated by the Food and Drug Administration. This product is not intended to diagnose, treat, cure or prevent any disease.
Other products work reactively to disable existing cholesterol and may only work in conjunction with diets. And because SYTRINOL works independently of diet, you can take it anytime.
Three Lifestyle Strategies for Cardiovascular Health
1. Exercise regularly to increase hearthealthy HDL cholesterol and lower blood triglycerides (fats).
2. Eat a healthy diet rich in fruits, vegetables, whole grains, and lean proteins to help maintain normal cholesterol and triglyceride levels.
3. Take the right supplements to promote your cardiovascular health. In preliminary clinical studies, the amino acid L-ARGININE supported healthy blood flow to the heart and body. GARLIC OIL helps to maintain healthy cholesterol levels and promotes healthy circulation. POLICOSANOL CHOLESTEROL COMPLEX, CHOLESRESPONSE™, CHOLESFIBER™, CHOLESTREX®, and GRAPEFRUIT PECTIN all help to support normal cholesterol levels. HEART RESPONSE™ and HEART SCIENCE™ are advanced formulas that address heart health. Additionally, you can get cardiovascular system supporting compounds such as folic acid, betacarotene, CoQ10, lipoic acid, ginkgo, grapeseed extract, Hawthorn extract, magnesium, vitamin E, and many other nutrients in LIFE FORCE MULTIPLE™, Source Naturals' best-selling multiple. There is a revolution underway in natural health consciousness, and your local health food store is at the forefront. You can benefit right now – long before word spreads to the general public – with the innovative heart nutrition of SYTRINOL, a CHOLESTEROL RESCUE™ product. SYTRINOL™ is a trademark of KGK Synergize exclusively licensed worldwide to SourceOne Global Partners.
References
Guthrie, N. and Kurowska, E.M. (2000). Anticancer and Cholesterol-Lowering Activities of Citrus Flavonoids. Handbook of Nutraceuticals and Functional Foods, Wildman, R.E.C, Ed., CRC Press, Boca Raton, FL, 113-126. Guthrie, N. and Kurowska, E.M. (2000). Anticancer and Cholesterol-Lowering Activities of Tocotrienols. Handbook of Nutraceuticals and Functional Foods, Wildman, R.E.C, Ed., CRC Press, Boca Raton, FL, 269-280.


--
Vitanet &reg


(http://vitanetonline.com/forums/Index.cfm?CFApp=1&Message_ID=516)
---
SPECIFIC ACTIONS ASSOCIATED WITH GARLIC



Date: June 25, 2005 10:34 AM
Author:
Darrell Miller (dm@vitanetonline.com)
Subject: SPECIFIC ACTIONS ASSOCIATED WITH GARLIC

SPECIFIC ACTIONS ASSOCIATED WITH GARLIC
• Antioxidant: Protects cells against damage by free radicals found in environmental pollutants including heavy metals. Garlic contains the highest level of the antioxidant selenium, which affords excellent cellular protection.
• Anti-toxic: Can be considered a radiation antidote in that it stimulates cellular detoxification.
• Anti-cancer: Blocks the ability of carcinogens to mutate healthy cells into malignant ones. In some cases, Garlic can even inhibit the early proliferation of cancerous cells.
• Decongestant: Helps to rid the respiratory tract of mucus.
• Artery Cleanser: Significantly lowers blood levels of triglycerides which have been associated with an increased risk of heart attack.
• Anti-artherosclerotic: Promotes the regression of fatty deposits in blood vessels, a major cause of atherosclerosis, and can even help reverse arterial blockages caused by the collection of plaque.
• Antibiotic: Works as an immune system stimulant which helps the body fight bacterial, viral and fungal infections. Enhancing immune defenses may also help the body rid itself of cancerous invaders.
• Anticoagulant: Reduces the tendency of the blood to clot and helps to dissolve existing clots. Both of these actions are very significant in reducing the risk of heart attack and stroke.
• Tonic: Garlic has a positive effect on the heart, stomach, lungs and spleen.
• Anti-infection: Externally, garlic can be used as a drawing poultice.
• Antiparasitic: Garlic has traditionally been used in enemas to rid the colon of intestinal parasites.
• Blood Purifier: Helps to stimulate the lymphatic system to more efficiently get rid of waste material.
• Glucose Control: Garlic has been found to be useful in controlling glucose tolerance and is beneficial for both hypo and hyperglycemia. Anyone with diabetes can benefit from garlic as well.
• Swelling: Garlic suppositories have been used to shrink hemorrhoids.
• Anti-inflammatory: The anti-inflammatory action of garlic makes it a valuable treatment for arthritis. Garlic reduces joint swelling and inflammation
• Antihypertensive: Garlic has been recognized by the Japanese Food and Drug Administration as an official treatment for high blood pressure.
• Garlic is a "wonder" food that is considered to be one of the most effective natural healing substances in the world.

COMBINATIONS THAT ENHANCE GARLIC
• garlic, capsicum and vitamin C
• garlic, coenzyme Q10, carnitine, selenium and Hawthorne berries
• garlic, ginseng, echinacea, and white willow
• garlic, horehound, echinacea, chickweed, mullein and licorice
• garlic, onion, raspberry leaves and licorice

Garlic: Primary Applications
• asthma
• artherosclerosis
• arthritis
• blood clots
• blood pressure
• bronchitis
• Candida Albicans
• cardiovascular disease
• cancer prevention
• circulation
• colds
• colitis
• contagious diseases
• coughs
• ear infections
• digestion
• fever
• flu
• fungus
• gas
• heart disease
• hypertension
• infections (viral, bacterial and fungal)
• liver disorders
• parasites
• prostate gland
• respiratory diseases
• staph and strep infections
• yeast infections

Garlic: Secondary Applications
• acne
• allergies
• arthritis
• diabetes
• diarrhea
• emphysema
• gallbladder
• hypoglycemia
• insomnia
• kidneys
• pneumonia
• rheumatism
• sinus
• ulcers
• warts
• worms

(http://vitanetonline.com/forums/Index.cfm?CFApp=1&Message_ID=443)