Buy Solaray At Discount Prices Of 43% Off And Up!


Papaya


Messages 1-22 from 22 matching the search criteria.
---
All that you may need to know about antioxidants


Date: November 05, 2013 10:00 PM
Author:
Darrell Miller (dm@vitanetonline.com)
Subject: All that you may need to know about antioxidants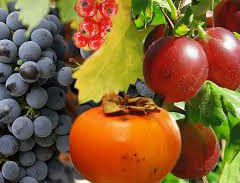 All that you may need to know about antioxidants
Oxidants are elements whose main role is to protect your cells from the harmful effects of free radicals. Free radicals, on their part, are molecules that may be produced by the body when it breaks down food. These molecules may also be produced when your body is exposed to environmental factors like tobacco smoking and radiation. It is worth noting that free radicals have the ability of wrecking damage to cells and causing such diseases as cancers and heart complications. Over the years, studies have consistently revealed that diets high in antioxidants are essential in preventing diseases like Parkinson's disease, Alzheimer's disease and cardiovascular diseases.
Main Source of Antioxidant
The main source of antioxidants is fruits and vegetables. Amazingly, all foods rich in antioxidants are high in fiber, low fat, and are also excellent sources of important vitamins and minerals. It is also important to add that fruits and vegetables rich in antioxidants have bright colors, including purple, yellow, red and orange.
Type of Antioxidant
The five main types of antioxidants are beta carotene, vitamin C, vitamin E, Zinc, and selenium. Others are lucopene and lutein. Beta-carotene (and other carotenoids), can be derived from a long list of fruits and vegetables. Some of these are asparagus, apricot, broccoli, water melon, sweet potato, kale, mango, turnip and peaches.
Vitamin C, as a major and critical antioxidant, can be obtained from kiwi, broccoli, honeydew, kale, orange, Papaya, nectarines, strawberries, and snow peas among others.
Vitamin E, another major vitamin antioxidant, can be derived from spinach, red peppers, sunflower seeds, Papaya, pumpkin and carrots among others.
Zinc and selenium are other antioxidants that are essential in maintaining overall body health and boosting the immune system. Common sources of zinc include red meat, poultry, oysters, dairy products, and whole grain foods. Selenium, on the other hand, can be obtained from foods such as tuna, nuts, whole grains, and beef.
Fact About Antioxidant
The most important fact to realize is that popular sources of antioxidants are fruits and vegetables. Where possible, these foods should be eaten raw or steamed. Boiling will do more harm than good.
References:
http://www.webmd.com/food-recipes/antioxidants-your-immune-system-super-foods-optimal-health
(http://vitanetonline.com/forums/Index.cfm?CFApp=1&Message_ID=2878)
---
Papaya Enzymes and Food



Date: December 05, 2012 03:42 PM
Author:
Darrell Miller (dm@vitanetonline.com)
Subject: Papaya Enzymes and Food

Papaya Enzymes

A healthy digestive system is a plus to everyone, and we would stop at nothing to feel at ease. The food we consume only works well with proper digestion. Anyone determined to get rid of heartburn, bloating and even constipation must think of the digestive system. Generally good digestion ensures toxic wastes are expelled and you remain light and active. Healthy nutrition and digestion go hand in hand, therefore choose what you ingest well. Papaya has been proven to enhance digestive health and purify your intestines.
Reasons why Papaya is good for digestion

It is enriched with powerful proteolytic enzymes

These are enzymes act as chemical reaction stimulant in the body. They help turn proteins into amino acids which in turn aid in digesting scar tissues on the dermis and epidermis. Papaya enzymes help destroy intestinal parasites The intestines are a key component of the digestive process, and when damaged digestion cannot be completed. Papaya helps kill parasites that invade the intense hence making the whole digestion procedure smooth. As such eating Papaya guarantees that only friendly bacterium remains in the intestines.

Papaya is loaded with fiber

Fiber is essential for efficient digestion, whether soluble or insoluble its role in this process cannot be underestimated. First it keeps the digestive system healthy and helps in removing toxins from the body. Fiber in itself contains beneficial bacterial which softens waste products and bulky hence quick digestion. In addition the fiber in Papaya prevents constipation; this makes it easy for stool to pass out hence preventing excess waste accumulation.

Papaya has vitamin C and Carotene's

These are also important components of these delicious succulent tropical fruit. Vitamin C and carotene are antioxidants; they help in the absorption of iron needed for digestion. Vitamin C maintains healthy gums and teeth necessary for digestion since the entire operation begins in the mouth. Carotene's on the other hand carotene's are easily absorbed by the intestines.

It's no doubt that Papaya is not just tasty but has more to it. A cup of Papaya juice or a few Papaya enzymes pills a day will surely help keep your digestive system healthy. Therefore go for it and exude confidence all day long.
(http://vitanetonline.com/forums/Index.cfm?CFApp=1&Message_ID=2744)
---
Why Involving Lutein In Your Diet Is Important



Date: February 29, 2012 07:39 AM
Author:
Darrell Miller (dm@vitanetonline.com)
Subject: Why Involving Lutein In Your Diet Is Important

Why Involving Lutein In Your Diet Is Important
The sense ofsight is very important because it allows us to see things and appreciate its beauty and we have our eyes to thank for that. Our eyes are being used every waking second of our lives so that we can see the world around us and be able to do things that we want to do. But the sad thing is that our eyes just like any other organ in our bodies get damaged if we do not take care of it properly. There are a lot of people who have regret their terrible sense of sight because of not taking care of it properly while others regret totally losing their sight. There are plenty of ways to take care of your eyesight and one of the most important things to do is to eat food that has the nutrient lutein.
Where is lutein found?
Lutein is a carotenoid that is normally found in fruits, vegetables or anything that comes from plants. It is normally seen as a yellow discoloration but there are times when a vegetable has so much lutein that it ends up having the color orange. Xantophyll where lutein is found was first thought to be a side effect of plants not having enough chlorophyll but further studies suggests that xantophyll has its own purpose and it is used to protect plants from the harsh blue light that comes from the sun. The sun releases a spectrum of light and among this entire light spectrum, the blue light has the most energy and it can damage the plants and it is the job of the xantophyll to absorb the blue light to prevent damage.
What Does Lutein Do?
When lutein is taken is ingested by a person, the lutein makes its way to the macula lutea of the eye. This is the main reason why the color of the macula is yellowish. The job of the macula is to absorb the blue and ultraviolet light that comes from the sun to prevent eye damage. When there is a lack of lutein, the macula is not able to absorb as much blue light which allows the blue light to reach the retina. This leads to damage on the retina which can lead to having impaired vision.
Food Sources Of Lutein
Lutein can be found in the most common fruits and vegetables that you find in the market today. One of the best sources of lutein is carrots which can only that what your parents said about carrots being good for your eyes are true. Other vegetables where lutein can be found include spinach, squash, corn, broccoli and other green vegetables. In fruits, lutein can be found from the citrus family and this includes oranges, grapefruit, lemons and some fruits from different families like peaches and Papaya. There is one animal source of lutein and they are found in egg yolks. The only down side of egg yolks is the fact that it contains a lot of cholesterol which is bad for the body. Make sure you have enough lutein to protect the condition of your eyes.
(http://vitanetonline.com/forums/Index.cfm?CFApp=1&Message_ID=2597)
---
Secrets of Papaya Revealed



Date: February 06, 2012 08:00 AM
Author:
Darrell Miller (dm@vitanetonline.com)
Subject: Secrets of Papaya Revealed

The benefits, an individual can derive from eating Papaya should never be compared with that of consuming health pills or supplements. Papaya is not only good to eat but it also has a number of beneficial qualities.
Benefits of Papaya
Prevents heart attacks
Papaya is rich in anti-oxidants. It helps to prevent cholesterol from getting oxidized and helps in preventing heart attacks. It also has ample amounts of vitamin B, folate acid and pantothenic acid, and also minerals, potassium, fiber and magnesium. Such high quantities of minerals in Papaya help in the prevention of colon cancer and also in promoting good health of the heart.
Aids digestion
Papain, a digestive enzyme found in Papaya, is very similar to bromelain. It is helpful in the treatment of injuries due to sporty activities and also in the treatment of trauma and allergies. Papain also aids in relieving an individual from constipation problems. Papaya is a great cleansing agent for an individual's stomach. Recent research has shown that individuals who have consumed Papaya daily for three to four days have had a highly beneficial effect on their stomachs and intestines.
Promotes healthy immune system
Beta-carotene, which is present abundantly in Papaya, helps in the making of vitamin A and vitamin C. These vitamins help in the maintaining a healthy immunity system.
Helps prevent menstrual irregularity
Papaya taken in its raw form helps in the reducing of menstrual irregularities in women. It eases the condition by helping in the smooth flow of the menses.
Helps in making your skin healthy
Papaya is highly beneficial for the skin. It helps in getting rid of acne for individuals who have acne-prone skin. When one uses Papaya as a face pack, the pores of the skin get opened and thus prevent further formation of acne. Papaya helps in giving a glow to an individual's skin. Papain, the enzyme found abundantly in Papaya helps in dissolving the dead cells of the skin. Therefore it helps in giving an individual a fresh and clean look. Consuming Papaya helps in allaying pre-mature aging. The anti-oxidants present in Papaya help in preventing the skin from developing fine lines and wrinkles.
Other benefits of Papaya
Arginine, an enzyme found in Papaya is extremely essential for the fertility of males. Another enzyme Carpain is considered healthy for the heart. Daily consumption of Papaya helps many individuals suffering from nausea and morning sickness and hence gives them relief. Ear infections, which may trouble an individual continuously, can be allayed by the consumption of Papaya. Even cold and flu can also be prevented by consuming Papaya. Papaya is rich in nutrition and low on calories. Therefore, it is an excellent food for those individuals who are on a diet. Papaya is good for the hair and helps in dandruff prevention. Shampoos with Papaya extracts are now readily available at medical stores. Papaya possesses anti-inflammatory and anti-cancerous qualities. Individuals suffering from pain from arthritis, edema or osteoporosis can reduce their pain by the intake of Papaya.
(http://vitanetonline.com/forums/Index.cfm?CFApp=1&Message_ID=2554)
---
Does Lysine Help with Herpes Breakouts?



Date: September 30, 2011 02:22 PM
Author:
Darrell Miller (dm@vitanetonline.com)
Subject: Does Lysine Help with Herpes Breakouts?

Herpes and Lysine Relationship
For proteins to be utilized by body cells, they are broken down and metabolized into amino acids. Amino acids are the simple building blocks of protein which can be readily used by the cells of the body. There are 20 amino acids in which the human body uses. Eight of these are considered "essential" amino acids which mean that they are not produced by the body in natural ways but must be supplied through the diet or from the food we eat. One of the essential amino acids is Lysine.
Amino Acid Lysine
Lysine is has been long studied with its benefits on herpes simplex infections. Preliminary results showed that lysine supplementation on a regular basis can effectively inhibit the occurrence of genital herpes and sores related to herpes simplex virus.
Scientifically, there are two amino acids which have been discovered to have significant effects on herpes simplex virus, namely lysine and arginine. Lysine is effective in minimizing viral outbreaks and in improving the healing process of such infection. On the other hand, arginine can trigger occurrence of symptoms of the viral infection. The mechanism of action is said to be that lysine greatly inhibit the metabolism of Arginine. Clinical studies on tissues have revealed that arginine is the amino acid which is required by the herpes simplex virus to increase in number and become active.
Another use of lysine is that it can be employed as a mild anxiolytic. It has been found to have an effect on serotonin receptor sites on the digestive tract. Also, lysine plays a significant role in the proper growth of the individual and in the production of the chemical compound called carnitine which is a substance responsible for the metabolism of fatty acids into energy form. Carnitine in the blood also greatly helps in lowering blood cholesterol levels. Therefore, the risk of cardiovascular diseases associated with high cholesterol levels will be lessened. Another health benefit of lysine is that it can positively influence the absorption of the mineral calcium. As we know for a fact, calcium plays an important role in bone mineralization and maintaining its health and strength. Calcium is also required in the contraction of muscles such as that of the heart. Lastly, lysine is also required in the production of collagen. This chemical substance is necessary for bone and tissue growth and repair.
Lysine Deficiency
Deficiency of this amino acid will provide a feeling of nausea, dizziness, appetite loss, fatigue and stunted growth. Lysine can be obtained from the food we eat. Fish, especially sardines and cod, chicken, beef, lamb, eggs, milk and milk products like cheese and dairy and several fruits and vegetables contain high concentration of Lysine. The fruits rich in lysine include avocados, mangos, apples, Papaya, pears and tomatoes. On the other hand, vegetables which have an abundant amount of lysine include legumes such as peas and beans.
While some people needs more amount of lysine supply, health experts have formulated concentrated levels of lysine in the form of supplements. Lysine supplements are available in the form of tablets, capsules, creams and suspensions.
Also, Red marine algae may help relieve the outbreak as well.
(http://vitanetonline.com/forums/Index.cfm?CFApp=1&Message_ID=2469)
---
How Does Lycopene Help Improve Prostate Health?



Date: August 18, 2011 10:16 AM
Author:
Darrell Miller (dm@vitanetonline.com)
Subject: How Does Lycopene Help Improve Prostate Health?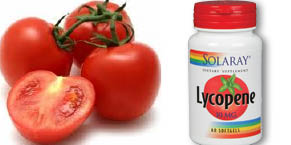 Lycopene is a bright red carotenoid pigment and phytochemical found in tomatoes and other red fruits and veggies, like red carrots, watermelons and Papayas however not strawberries. Although most chemical carotenes has vitamin A activity, lycopene does not. Lycopene is an essential intermediate in the biosynthesis of many carotenoids and in algae, plants, and other photosynthetic organisms.
An Anti-Oxidant?
A term that describes a large range of more about 600 pigments which give plants their red, orange or yellow colouring is carotenoid. Some of the most commonly known in a regular Western region diets are alpha-carotene, beta-carotene, lutein, zeaxanthin, and lycopene.
Attention has been paid most to alpha-carotene and beta-carotene since these are the ones that can be synthesized by our body to form vitamin A, one of the body's very powerful antioxidants.
Lycopene, in particular, is has even been credited with some of the many anti-oxidant functions previously credited to beta-carotene.
Prostate Health
Prostate cancer is most common among men over the age of 50. The cause of this type of cancer, like almost all other cancers, is unknown, but some studies indicate alteration in testosterone metabolism possibly plays a role in its development. Prostate cancer generally grows slowly and can be undetected until late in the stage of the decease since it does not show any symptoms in the early stages. Symptoms can include painful urination, a feeling of incomplete emptying of the bladder, or blood showing with the urine. According to some studies prostate cancer patients that supplement with lycopene in addition to surgical procedures to remove the testicles may experience, less bone pain, and live longer than those who does not supplement.
It has also shown that groups of patient that were tested with lycopene supplementation has a higher survival rate after a time frame of two years and no adverse side effects were observed in these men as well. This is achieved through lycopenes proven role in keeping the pathways open between cells which is vital in allowing the immune system to hold off cancer cells in its early stages. Although more research is still required to iron out what exact amount of lycopene will be most effective, the current results are already encouraging. However eating a moderately sized tomato a day can approximately provide 4 mg of lycopene and other tomato products, like an 8-ounce tomato juice or tomato paste provides up to 15 mg of lycopene just to give all the men out there an estimate. These are small portions of the diet that could easily be added without any major adverse effect to weight or health and seems too small to ignore given the possible benefits and minimal negative effects if any.
Additional Lycopene Benefits
It also has been found that lycopene can possibly as important as beta-carotene in protecting against the process of oxidation of Low Density Lipids (LDLs), also known as the "bad cholesterol", which is now held to be the main cause of atherosclerosis, or hardening of the arteries which leads to cardio-vascular diseases like stroke or heart attack.
Grab Some Lycopene today and experience the benefits for yourself!
(http://vitanetonline.com/forums/Index.cfm?CFApp=1&Message_ID=2398)
---
Can Lycopene Help with Prostate Problems



Date: May 09, 2011 11:14 AM
Author:
Darrell Miller (dm@vitanetonline.com)
Subject: Can Lycopene Help with Prostate Problems

Lycopene and The Prostate.
Lycopene is an organic compound often associated with tomatoes. It is almost always touted to prevent prostate cancer, though the scientific community has not come to a conclusion yet. Scientists are nevertheless positive that it is good for the prostate, for it displays antiproliferative effects on prostate cells. Laboratory studies are very promising as it appears to inhibitory effect on tumor growth.
Prostate health has long been tied to consumptions of foods rich in lycopene. It is a carotenoid that is bright red in color, and as such can easily be obtained from brightly colored plant products, such as watermelon, Papaya, pink guava, and apricots in addition to tomatoes. Like other carotenoids, it displays antioxidant properties. In fact, it is the most efficient scavenger of singlet oxygen of all antioxidants that are classified as carotenoids.
Reverses Oxidative Damage
There have been numerous studies on lycopene in the past few decades, and many of them have noted its antioxidant potential. It has become common knowledge that lycopene is good for the prostate, but not all people know that the prostate gland is its primary storage in the human body. Indeed lycopene interferes with the health of cells and tissues that make up the prostate gland.
One study that tracked down malignant prostate tissues prior to scheduled surgical removal studied the effects of regular intake of lycopene. It was documented and published that lycopene concentrations in the prostate doubled and the oxidative damage to DNA in prostate tissues decreased, suggesting a dose-related efficiency in the prevention of cellular damage brought on by free radicals and other reactive oxygen species.
Induces Apoptotic Death
High consumptions of lycopene appear to directly counteract with cancer cells and tumor growth, not only in the prostate gland, but also in the lungs, breasts, ovaries, stomach, and cervix. It has also been tied to other disorders of the prostate, such as prostatitis and benign prostatic hyperplasia, or BPH. It has been noted to slow down cell proliferation that leads to the enlargement of the prostate.
More imporatantly, lycopene seems capable of inducing the cellular process called apoptosis, or programmed cell death, in prostate tissues, most notably in carcinoma regions. This is also evidenced by a significant decrease in prostate-specific antigen in the blood, the reason why lycopene has gained the attention of researchers for prostate health, spurring a number of studies in recent years.
Maintains Prostate Health
Lycopene levels in the human body are largely dependent on dietary intake. As a general rule, the higher the intake of lycopene is, the healthier the prostate becomes. First, it neutralizes reactive oxygen species such as singlet oxygen and free radicals. It also inhibits the multiplication of prostate cells, effectively preventing benign prostatic hyperplasia, which is believed to afflict up to 80 percent of the male population. For those suffering from prostate enlargement, it slows the progression of the disease.
If you are, 40 years old or more you should consider taking lycopene as a preventative daily!
(http://vitanetonline.com/forums/Index.cfm?CFApp=1&Message_ID=2291)
---
Lycopene is More than Just a Tomato Extract!



Date: February 08, 2011 04:38 PM
Author:
Darrell Miller (dm@vitanetonline.com)
Subject: Lycopene is More than Just a Tomato Extract!

Lycopene is a naturally occurring antioxidant, and a very powerful one at that. Like beta-carotene, it is a carotenoid, a phytochemical that gives certain plants their orange or bright red pigmentation. While lycopene belongs to a group of carotenoids called carotene, known precursors of vitamin A, it does not get converted into vitamin A inside the human body, which is not a bad thing, inasmuch as lycopene in itself exhibits antioxidant properties that surpass the effects of vitamins.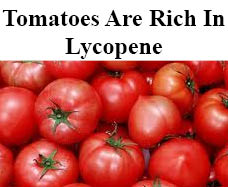 Tomatoes are very rich in lycopene, and indeed consumptions of tomatoes have been reported to show the antioxidant properties of lycopene. Papayas, pink guavas, and watermelons are also good sources of this compound, but the plant source identified to have the highest concentrations of lycopene is Gac, in English also known as Sweet Gourd, a bright red fruit native to Southeast Asia and largely unknown to the rest of the world. With that, a significant fraction of the total lycopene consumption worldwide is derived from tomatoes.
Reactive Oxygen Species (ROS)
Chemical reactions in the human body that respond to the presence of oxygen are part of a process called oxidation, which takes place everywhere else in nature. These reactions entail a change in the oxidation number of atoms or molecules involved in the movement of electrons between molecules inside the body, giving rise to toxic by-products collectively known as reactive oxygen species.
When cells produce the energy that they use to power their physiological functions, they also produce reactive oxygen species, or ROS, which is now believed to be a key factor in the progression of physical infirmities associated with the aging process of human beings and other mammals. That being said, ROS are actually in the employ of the immune system, and particularly effective against pathogens, which may be invasive extracellular matter or harmful microorganisms.
Every single cell make use of enzymes that change the chemical makeup of unnecessary ROS, which must always be kept in check as they damage cells even at low amounts. These enzymes outmaneuver the damaging activities of ROS, thereby protecting the cells. In spite of that, the human body is known to produce more ROS as we age or during long-standing exposure to stress.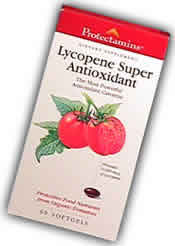 Lycopene versus ROS
One type of ROS is singlet oxygen, a form of oxygen that is highly reactive to free radicals. In fact, singlet oxygen is a known catalyst of free radicals especially when it gets excited at the molecular level. Lycopene is the best known carotenoid to counter the damaging effects of singlet oxygen in the human body, and reported to have antioxidant properties far superior to vitamin E and glutathione.
The good thing about lycopene is that its bioavailability compounds when exposed to heat, so cooking tomatoes actually brings out the goodness of this chemical compound. Lycopene acts against the proliferation of cancer cells in a number of mechanisms, and, to date, there have been innumerable reports in support of the role of lycopene against most known types of cancer.
Have you had your Lycopene today?
(http://vitanetonline.com/forums/Index.cfm?CFApp=1&Message_ID=2232)
---
Lycopene - A Powerful antioxidant with great promise



Date: December 10, 2010 06:11 PM
Author:
Darrell Miller (dm@vitanetonline.com)
Subject: Lycopene - A Powerful antioxidant with great promise

Lycopene
Lycopene is a tetraterpene carotene that is largely responsible for the red color of tomatoes and other fruits and vegetables such as carrots and Papayas, although it is not a form of Vitamin A as other carotenes are. It is responsible for the production of the pigment beta-carotene which does have Vitamin A activity, and that is also found in carrots and similarly colored foodstuffs.
The health benefits of lycopene have been studied in relation to its possible antioxidant activity and its effect on atherosclerosis and other conditions of the cardiovascular system, and also in its potential anti-cancer properties. Although these properties are still under investigation, there is traditional and anecdotal evidence that is can be used to ward of cancer, heart disease and macular degeneration, a degenerative condition of the retina that results in loss of central vision.
It can be taken as a supplement as a form of insurance, even though the firm medical evidence for its use has yet to be established. While not claiming this to be the case with lycopene, many such traditional uses have eventually been proved to have a firm foundation in science, and many of the initial results and studies with lycopene are tending that way.
The Antioxidant Properties of Lycopene
Carotenoids tend to possess antioxidant properties, and lycopene is as much a carotenoid as the powerfully antioxidant beta-carotene. The problem is that studies focusing specifically on lycopene are rare, and that while such properties can be assumed by association, they have not been conclusively proved for lycopene. Nevertheless, the health benefits of tomatoes are largely assumed to be due to their high lycopene content, particularly powerful when cooked.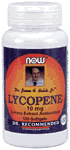 Laboratory studies have indicated lycopene to possess strong antioxidant properties, as would also be assumed from its strongly conjugated chemical structure. This would account for its perceived effect upon age-related macular degeneration, and also its possible anti-cancer properties. Several studies have also been carried out using tomato juice in treating atherosclerosis, an oxidative condition involving cholesterol deposition on the internal walls of the arteries.
These studies have been inconclusive, although everything is pointing toward lycopene being a powerful antioxidant displaying all the properties of Vitamin A and perhaps more. A lycopene supplement is believed to be safer than Vitamin A which can be toxic in large quantities (300,000UI +), and lycopene is used as an approved food coloring.
Have you had your Lycopene today?
(http://vitanetonline.com/forums/Index.cfm?CFApp=1&Message_ID=2206)
---
Best Digestive Supplements



Date: December 08, 2010 05:30 PM
Author:
Darrell Miller (dm@vitanetonline.com)
Subject: Best Digestive Supplements

When you need to decide on a digestive enzyme supplement, it's important to know that not all of them are created equally. Some may contain more of one ingredient than the other and some might only contain one of three groups of enzymes. A leading digestive enzyme complex was studied to see what ingredients will provide your digestive system with the best possible support. Following is the ingredients of possibly the best digestive supplement you can get your hands on.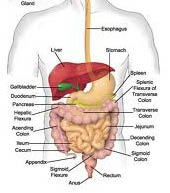 The first ingredient found in this complex is protease. This enzyme breaks down long protein chains at different levels of your stomach's pH level.
Amylase is another enzyme found in this complex. It breaks down large carbs like starches into disaccharides and glucose for your body's energy levels.
Lipase, another ingredient of the best digestive supplement, breaks down the fats you consume into fatty acids and glycerol.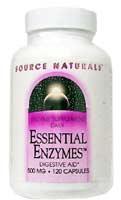 Cerecalase, another great ingredient, is a blend of enzymes which breaks down the cell wall bonds of nutrients such as phytate and hemicelluloses.
Glucoamylase breaks down maltose into glucose, malt diastase enhances the breakdown of starch and peptidase hydrolyzes protein molecules into amino acids.
More ingredients include bromelain - extracted from pineapple stems, papain extracted from Papaya; another enzyme which helps to digest proteins and a last ingredient, cellulase, which breaks down the cellulose and glucose found in fiber.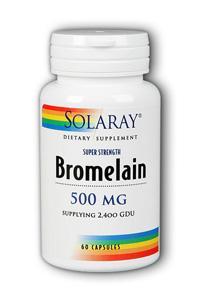 You might wonder whether these enzymes are being destroyed by your stomach juices, but most of the best digestive supplements' ingredients are processed in such a manner that they can withstand the extreme conditions in your stomach. This myth has been disproven countless of times, so it's not a waste of your money to invest in the best digestive supplements.
When you've taken the best digestive supplements, you can expect to have more energy and have better digestion and bowel movements. It is normal for some people to experience detoxification in the beginning stages of taking these supplements. This might feel uncomfortable but it is a good sign that your body is responding positively to the enzymes. Upping your enzyme intake and drinking a lot of water can help you through the beginning process.
When looking for the best digestive supplement, you should look at the enzyme activity rather than the ingredients. The most important thing is to look out for supplements that are acid stable and able to be active in a broad range of pH levels. Steer clear of any ingredients you might be allergic to, like papain or bromelain. Look for what experts call a broad range digestive supplement. The more enzymes it contains, the wider the range of nutrients it will make your body able to digest. When in doubt, speak to your doctor or pharmacist first. If you have specific digestive problems you should have that looked into before trying such a common remedy.
(http://vitanetonline.com/forums/Index.cfm?CFApp=1&Message_ID=2202)
---
Green Foods Can Boost Improve Wellness



Date: April 19, 2010 10:29 AM
Author:
Darrell Miller (dm@vitanetonline.com)
Subject: Green Foods Can Boost Improve Wellness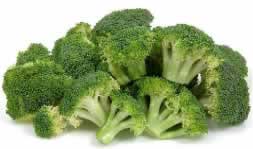 Green foods are phyto-foods that typically contain a high amount of chlorophyll, which is the substance that gives plants their green color. Also, chlorophyll allows the plant to use sunlight to access nutrients from the soil. These plants contain some of the most important nutrients, which includes vitamins, minerals, bioflavonoids, antioxidants, protein, amino acids, enzymes, and fiber. The high content of nutrients found in green foods makes theme extremely valuable for keeping the body in optimum health. Some green foods include algae, cereal grasses, and legumes.
Green foods are not always green in color. There are a variety of colors that can be found in the green foods category. Some greens include spirulina, chlorella, blue-green algae, wheatgrass, barley, alfalfa, broccoli, spinach, parsley, cabbage, rice grass, kale, and celery. Additionally, there are red, yellow, and orange green foods. These include the tomatoe, cranberry, cayenne, red and yellow peppers, orange juice, grapefruit, pineapple, brown rice, Papaya, and squash. There is also a blue group of green foods, which includes grape skin extract, black cherry, beet juice, and elderberry. The white group of green foods includes apple pectin, garlic, and onion.

There are four green foods that are especially beneficial to the body. The first of these is baby broccoli. The federal diet recommendation for adults includes at least three cups of dark leafy greens in a week. This includes broccoli, kale, mesclun, and spinach. Broccoli sprouts are great because they contain more vitamins than the adult version. There is no need to take your greens as juice, unless you prefer them that way, as the full vegetable provides the body with much more fiber. Secondly, it is believed that the Chinese may have lower cancer rates because of their consumption of green tea.
Green tea should be consumed when it is freshly brewed, as bottled or instant tea has little key catechins to work as antioxidants. One may need to take green-tea pills or expect to spend a good deal of time brewing and drinking to get the full benefits. Research shows, concentrated green tea pill that are equal to eight to sixteen cups a day is required in order to boost the production of enzyme enough to make carcinogens less toxic. The third is limes, which are plentiful in vitamin C and act as a potent antioxidant. Scientists have shown that vitamin C, and potentially other antioxidants, can indeed inhibit the growth of some tumors. Lastly, it has been found that garlic may be responsible for blocking the formation of potent carcinogens in the liver. Additionally, it acts as a natural antifungal and possesses antibiotic like properties.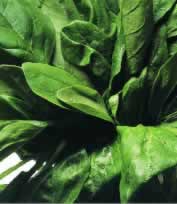 Green foods have gradually risen in popularity, as many individuals are becoming more and more concerned about their health. When they think they are not getting enough essential nutrients in their diets, they often turn to green foods. Everyone could benefit from the addition of green foods to their diet. This is especially true for those individuals who are in poor health. Additionally, athletes are in need of extra nutrients. This is because they often put their bodies under stress because of the intense training they go through.
Green food supplementation could help the body grow muscle and bone tissue. Pregnant women, along with those developing fetuses, could definitely use the extra nutrients, especially during development stages. For more information on the many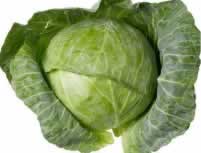 beneficial effects provided by green foods, please feel free to contact a representative from your local health food store.
(http://vitanetonline.com/forums/Index.cfm?CFApp=1&Message_ID=2156)
---
Colon Health



Date: September 10, 2008 03:57 PM
Author:
Darrell Miller (dm@vitanetonline.com)
Subject: Colon Health

A healthy colon is the basis for a healthy body, with most of not realizing exactly how important a healthy colon is for obtaining and maintaining optimal wellness. When searching for a healthy body, colon health should be a primary concern, as it is the source for a lot of diseases and health problems. A healthy body depends on the maintenance of a healthy digestive system and elimination. Since food is the primary source of fuel for the body, if the wrong foods are eaten, the body will not function as it should.
The nutrients, vitamins, minerals, enzymes, amino acids, carbohydrates, and lipids that are found in the foods we eat are what give us the energy and resources that keep us alive. Sadly, the foods we eat are also loaded with toxins and unnecessary substances that prevent our body from removing waste properly. A healthy colon means a healthy body, so learning natural methods to achieve colon health is extremely important. Nutritious eating habits, cleansing diets, fiber sources, herbal remedies, and nutritional substances can all contribute to the body's well-being.
The food we eat ultimately determines how efficiently our entire body system works, with digestion being the body's first line of defense against foreign invaders that cause disease. The digestive system is also responsible for supplying cells with the nutrients and compounds that they need. There are many factors that contribute to digestive disorder including overeating cooked food and not enough raw foods, constipation, wrong combination of food, caffeine, alcohol, tobacco, sugar and sweets, white flour products, stress, any imbalance in the body, lack of hydrochloric acid and enzymes, Candida overgrowth, colon and liver congestion, allergies, hiatal hernia, gallbladder problems, ulcers, and heart problems.
Americans usually cause the most harm to themselves because of the types and amounts of food that they eat. In order to break down food, the body uses hydrochloric acid that is found in the stomach. This acid is actually strong enough to dissolve metal and is used in the stomach to neutralize the inappropriate substances, toxins, and bacteria that enter the body through the food that we eat daily. On occasion, the stomach and the acid inside breaks down and digestive malfunctions result.
There are many nutrients that are recommended to assist in proper digestion. Digestive enzymes are critical for digestion of any food, with acidophilus being important for proper bowel function. Hydrochloric acid is crucial for the assimilation of vitamins and minerals, especially vitamin C and calcium. B-complex vitamins promote a healthy digestive tract and assist enzymes in the metabolism of proteins, fats, and carbohydrates. Sodium, which is stored in the stomach wall and joints, neutralizes the acidity in the body and is needed when there is a deficiency of hydrochloric acid.
With out hydrochloric acid in the stomach, calcium, an essential mineral can not break down and is not properly absorbed in the stomach. Fiber, essential for proper digestion and elimination of food, reduces the absorption of fat, inhibits bad estrogens from absorbing into the bloodstream, and helps to maintain a healthy digestive tract.
Additionally herbal aids such as capsicum, garlic, gentian, ginger, goldenseal, licorice, Papaya, and psyllium powder are great for assisting with digestion. Taking a good digestive enzyme is the first step to promoting a healthy digestive system and properly function colon. As we age, digestive functions will decline which causes disorders such as fatigue due to mal-absorption. Those over 50 should take a digestive aid on their heaviest meal to ensure that proper digestion is happening and good health will continued free form disease.

--
Buy Colon Care Products At Vitanet ®, LLC


(http://vitanetonline.com/forums/Index.cfm?CFApp=1&Message_ID=1887)
---
Antioxidants For The Body



Date: June 10, 2008 11:27 AM
Author:
Darrell Miller (dm@vitanetonline.com)
Subject: Antioxidants For The Body

Eating the fruits and vegetables that naturally contain antioxidants is the best way to get them into your system. Mixing them into a well-balanced and healthy diet is the best method of all. This way you reap the benefits of all of the antioxidants in a natural combination.
The benefit of dietary antioxidants is that they slow the chemical process of oxidation. This oxidation is what causes narrowing of the arteries and heart-related health problems due to cholesterol deposits. Eating a regular variety of herbs, vegetables and fruits that contain antioxidants is the best way to maintain good health. Some foods that contain antioxidants include:
* Tomatoes
* Garlic
* Onions
* Rosemary
* Grapes
* Pomegranates

Antioxidant supplements are available, lab testing have shown that they are just as effective as their natural counterparts. Natural foods contain ranges of antioxidants that work together synergistically. These combinations of antioxidants are much more effective.
More Benefits:
Antioxidants and other nutrients are needed by the body to protect against cell damage. They also may reduce the risks of certain forms of cancer.
It has been discovered that the mitochondria (cell power plants) are a major source of oxidant production. They are also a target for the damaging effects of the very oxidants that they produce. This is a major cause in the advancement of cellular aging, called apoptosis.
It is believed that in apoptosis, each cell has a fixed number of cell divisions that it is capable of. After the cell has used its allotted number of divisions, it ceases to function. Oxidative damage is also a contributing factor of DNA mutation, which causes further malfunction of the cells.
Most Common Antioxidants:
The following is a list of the most common antioxidants, what benefits they offer and where to find them:
*Beta-carotene keeps the skin healthy and promotes growth and development of bones. It also helps to prevent night blindness and fight infection. Beta-carotene is found in vegetables and fruits: carrots, cantaloupe, apricots, broccoli, peppers, tomatoes, spinach, sweet potatoes and pumpkin.
* Vitamin C destroys free radicals inside and outside cells. It helps in the healing of wounds, preventing bruising, formation of connective tissue, iron absorption and keeping gums healthy. Vitamin C is being studied for its beneficial effects in reducing cataracts, cancer and heart disease. Foods high in vitamin C include tomatoes, citrus fruits and juices, berries, mango, Papaya, peppers, cabbage, spinach, broccoli and potatoes.
* Vitamin E acts as the essential fat protector in cell membranes and red blood cells. It reduces the risk of heart disease, cancer and other diseases associated with age. Vitamin E is found in peanut butter, nuts, seeds, vegetable oils, margarine, whole grains, wheat germ, salad dressings and avocado.
* Selenium helps the body maintain healthy hair and nails. It also enhances immunity and, along with Vitamin E, prevents cell damage. Vitamin E reduces the risk of cancers, especially prostate, lung and colorectal. The best sources of Selenium include brazil nuts, garlic, meat, eggs, poultry, seeds, seafood and whole grains. The amount of selenium found in plants depends on the soil content in which they are grown.
Antioxidants benefit the body by providing a layer of protection for the tissues and cells. They are the front line of the body's protection against free radicals. Free radicals are unstable by-products of oxygen that cause premature aging and degenerative diseases. They also come from environmental sources, such as pollution, UV rays and other toxins. Foods rich in antioxidants help to clean free radicals from the body. They also help to prevent various age-related diseases, cancers and heart disease.
Maintaining a healthy, nutritionally balanced body that has the ability to fight disease and infection is a prime way to live a long, disease free and happy life. Regular ingestion of antioxidant rich foods or supplements is the best method to achieve this.
(http://vitanetonline.com/forums/Index.cfm?CFApp=1&Message_ID=1813)
---
Papaya- May Be A Fountain of Youth



Date: May 31, 2007 02:09 PM
Author:
Darrell Miller (dm@vitanetonline.com)
Subject: Papaya- May Be A Fountain of Youth

Papaya- May Be A Fountain of Youth
Seventy years ago, when the Social Security Administration was developed during the Great Depression, age 62 was recognized as average life expectancy. These days, getting older is a whole different ball game. Not only are people living well into their 80s and 90s, they're living better, too. People well into retirement are mountain biking, kayaking, jogging and hiking, as well as gardening, golfing and attending concerts – sometimes for their first time. Everybody, it seems, is on the go, from ages of 22 to 92.
Of course, you don't have to wait until retirement to start planning for a longer more vibrant life. The best way to ensure happier and longer years ahead is to start young.
Nobody wants to spend retirement in the doctor's waiting room or have their golden years intruded upon with illnesses or infirmities. And, most importantly, we don't want to feel 80 years old even though our driver's license says we are.
These desires and demands are not just wishful thinking. Huge advances in the understanding of how men and women age are being made almost daily. These findings are helping to improve our chances of living long, healthy lives. And, some of the most impressive findings have shown that using nutritional supplements can help – in particular, a specially formulated Papaya preparation is able to fight two of the primary reasons we get old – oxidative stress and immune system decline.
This issue of Ask the Doctor is going to share the anti-aging secrets hidden in the Papaya and how this tropical fruit may hold the key to a long, vibrant life.
Q. Why Papaya? What does Papaya have that other fruits and vegetables don't?
A. Not many American moms put a Papaya in their kids' lunch boxes and Papaya pie has yet to gain a following. But this tangy tasting fruit is now appearing fairly frequently in the produce departments of most grocery stores and its popularity seems to steadily increase each year.
The Papaya's bright orange flesh is fairly fibrous and very slippery – slicing a peeled Papaya is a little like slicing a bar of wet soap. The core is filled with little black seeds that look a lot like caviar. And while eating a Papaya will give you a day's worth of vitamins A and C as well as potassium taking Fermented Papaya Preparation (or FPP) might just give you an additional 30 years of healthy vibrant life.
Q. What exactly is Fermented Papaya Preparation (FPP)?
A. It's a specialized nutritional supplement. Backed by more than 30 studies to date, FPP has been used in Japan for decades. It's also an extremely popular supplement in France and other parts of Europe. FPP begins with fresh, ripe Papayas that are slowly fermented by a natural process that takes several months to complete. The fermented Papaya is then dried and ground into a fine powder. This phytonutrient-rich powder can then be sprinkled in the mouth, dissolved, and swallowed.
Q. How was FPP developed?
A. Japanese scientists noticed that individuals with higher amounts of Papaya in their diets experienced certain health benefits.
Researchers who study aging decided to look at the Papaya's chemistry to see if it might have properties that could contribute to longevity. Several plant chemicals in the Papaya showed promise. And when they combined Papaya with specific yeasts and traditional Japanese fermentation techniques, FPP was born. This unique substance was then subjected to scientific studies to see its health impact; they determined that FPP is a superior antioxidant, a powerful immune-booster, and one of Japan's secrets to a long healthy life.
Q. How does FPP help people live longer and healthier?
A. While getting older is an indisputable fact of life, aging, per se, is not. We can't do much about our annual birthdays and we really shouldn't even if we could. Every age is a cause for celebration and every life experience, both the difficult and the sublime, should be treasured.
However, we don't have to accept the consequences of aging that can make a mockery of the "Golden Years" - heart disease, Alzheimer's disease, Parkinson's disease, osteoporosis, arthritis, and cancer. Our parents and grandparents and the generations that preceded them might have had little say in how they aged. But we can. We can slow down the harmful effects of aging and FPP can help by reducing oxidative stress and immune system decline.
Additionally, fighting oxidative stress helps people retain their youthful appearance longer. Oxidative damage is the number one factor in facial aging.
Q. What exactly does oxidative stress mean and what does it have to do with aging?
A. One theory of aging is that harmful molecules called free radicals wreak havoc in our cells. Many of our body's normal metabolic processes produce free radicals. For example, free radicals are a normal by-product in the production of ATP (the energy molecule) from glucose. Certain types of white blood cells destroy invading microbes by the production of free radicals. Free radicals are also formed by the many normal enzymatic actions that take place every minute every day.
However, outside sources can also cause free radical formation, as well. If we are exposed to pollutants in the environment, chemicals, additives and preservatives in the food we eat, or even direct sunlight, excess production of free radicals can occur, causing profound damage. This free radical frenzy is called oxidative stress, and is linked to almost every disease of aging including arthritis, heart disease, cataracts, Alzheimer's disease, Parkinson's disease, and cancer. In fact, the reason why these are called diseases of aging is because the longer we are alive, the longer we are subjected to these free radical assaults.
Q. How does FPP affect the decline of our immune systems as we age?
A. Our immune systems consist of specialized tissues, organs, and cells, including several different kinds of white blood cells. Each type of white blood cell works in specific ways to keep us healthy and free of disease. They not only stand guard – on the alert for invaders – they can fight and eradicate microbes, too.
However, as we age, our white blood cells become less efficient in keeping viruses and bacteria from infecting us. They often mistake invaders for good guys, like nutrients. As they age, white blood cells may recognize foreign invaders, but be too tired to fight and let them in. This age-associated immune decline also results in single cancer cells being able to "take hold" and grow into tumors. By the time the white blood cells realize their mistake, the cancer is a widespread disease.
That's why older members of society have more urinary tract infections, more pneumonia, more cases of bacterial meningitis, tuberculosis, herpes zoster, and much more cancer than younger adults do. Moreover, mortality rates for these diseases are often 2-3 times higher among adults than younger people with the same disease.
FPP steps in and takes charge. One kind of white blood cells, the macrophage "eats" and digests bacteria, viral particles, and free radical fragments. Research has shown that FPP helps macrophages work faster and ingest more disease-causing microbes. Scientists have also discovered that FPP increases the production of a chemical protein called interleukin that's secreted by macrophages. Interleukin plays an important part in wound healing and keeping minor infections from becoming major infections.
Another important immune system cell is the natural killer (NK) cell, a white blood cell that is continually on the prowl for cancer cells. As the immune system ages, NK cells have trouble "seeing" cancer cells. Researchers have discovered that FPP boosts the activity of NK cells. Increased NK cell activity can result in the increased killing of cancer cells as well as cells infected by viruses.
Q. How does FPP help protect us from free radical damage?
A. FPP contains unique and powerful antioxidants. Antioxidants are molecules that neutralize free radical damage. Antioxidants do this by donating an extra electron to the free radical without becoming frenzied or worked up into a free radical themselves. Although the antioxidant has donated an electron, it has a more stable "personality" and is less reactive. This action stops the domino effect and ongoing free-radical damage.
If you consider your body a temple, think of free radicals as stealing bricks from your temple's foundation. FPP acts not only as policeman, but as a builder as well. It doesn't just stop the theft of bricks; it helps create new ones, keeping the foundation strong and young.
FPP does this by affecting super oxide dimutase (SOD) and glutathione peroxidase (GPX), the very genetic pathways that eliminate free radicals from the system. FPP is more than an antioxidant – it doesn't turn into a pro-oxidant if you happen to take a large dose the way standard antioxidants can. Consider it an "antioxidant plus."
Since aging is largely determined by how well our bodies can fight oxidative damage, using FPP can slow down the clock as it bolsters natural abilities with its own potent neutralizing activities.
Q. What else does science say about FPP?
A. As the subject of over 30 clinical studies, FPP has been shown to inhibit dangerous hydroxyl free radicals. In addition, it is also being considered for its immuno-protective effects.
Researchers and medical professionals have been studying FPP for years, tracking its effect on the immune system and aging. In fact, no less a personage then Dr. Luc Montagnier, co-discover of HIV 1 & 2 virus, has been conducting research on this natural immune booster.
Dr. Montagnier recommends using FPP as part of a tri-therapy (including antibiotics) that reduces the proliferation of the virus and stimulates the immune system. Since FPP has antioxidant and immuno-stimulative properties, it seems like an obvious choice for a combined approach to combating AIDS. Because of the higher free radical production in stage II of HIV infection, Montagnier believes that reducing this oxidative stress at the earliest stage of HIV infection may be a key factor.
In HIV-infected patients, the glutathione system is depressed even at the early stages. As part of a combination treatment, FPP increased the numbers of CF4 lymphocytes helped with weight gain and increased hemoglobin levels.
One scientific study showed the ability of FPP to inhibit dangerous hydroxyl and hydroxyl-like free radicals, while enhancing the production of protective super oxide. Other research by Dr. Lester Packer, a professor of Molecular Pharmacology and Toxicology at the University Of Southern California School Of Pharmacy, shows FPP to have natural iron chelating effects and prevents lipid peroxidation.
And, in one randomized, double blind, placebo-controlled clinical trial, patients with cirrhosis of the liver were given FPP or a placebo. The results showed that 81.2% of the patients survived in the FPP group compared to 38.5% of participants in the placebo group.
These studies and many others like it, show that FPP can neutralize the effects of oxidative stress on disease states as well as slowing the normal aging process.
Q. So if we can prevent oxidative damage to our cells AND prevent decline in our immune systems, how much longer can we expect to live?
A. Most theories of aging and almost all researchers who study aging claim there IS a limit to how long the human body can remain viable. However, the oldest age achieved so far was 128 by a woman named Ma Pampo who lived in the Dominican Republic. Other notable oldsters include Jeanne Louise Calment of France, who lived to be 121; Elena Slough, of Trenton New Jersey who lived for 114 years and 112-year old Mary Dorothy Christian who lived and died in San Pablo, California.
Right now, Japanese women have the longest life span of any country in the world, with an average life expectancy of 85.93 years. Japanese men live an average 78.87 years. Japan also has more centenarians – people living to age 100 and beyond – than any other country as well. There is no reason why the rest of the world, the USA included, can't achieve these average life expectancies and, hopefully, even surpass them.
Q. Is FPP safe?
A. Yes, it is. Many health-conscious people in Japan and Europe have used FPP for many years as an anti-aging product without any side effects.
Q. What is the recommended dosage level of FPP?
A. Dosages of FPP vary depending on individual needs and usage. For basic anti-aging support, 3 grams per day is fine. For additional support, up to 9 grams per day is recommended. To add a boost to your immune system when you need it, start out with 6-9 grams a day for the first 2-3 days (at the beginning of a cold, for example) and then move back down to 3 grams per day.
For individuals looking for optimum immune support, Dr. Montagnier advises morning and evening doses, preferably on an empty stomach.
Conclusion
As America's Baby Boomers turn 65, they are living proof that the milestone is no longer the herald of old age. It's just one more stepping stone from where we've been – to where we are – and on to where we want to go. Using Fermented Papaya Preparation, we can feel younger, look younger and live younger – to a very old age.
(http://vitanetonline.com/forums/Index.cfm?CFApp=1&Message_ID=1555)
---
Fruit and Vegetable Lightning drink mixes from Natures Plus



Date: February 06, 2007 02:41 PM
Author:
Darrell Miller (dm@vitanetonline.com)
Subject: Fruit and Vegetable Lightning drink mixes from Natures Plus

Enjoy the Rainbow – the Color Wheel of Fruits and Vegetables
We've all heard the statistics, and have probably seen the signs in the produce section of our favorite grocery store: eating 5 servings of fruits and veggies a day is important,
Chances are also pretty good that we've also seen the newest food pyramid, encouraging Americans to "eat a rainbow of frits and vegetables." That is, choose from the rich variety of colors for the best all-around health benefits.
In this Ask the Doctor, we're going to look at the unique health components of different colored fruits and vegetables, and why they're so important. Plus, we'll learn about supplemental options, like fruit and vegetable drink mixes, for those days when our diets just aren't that great.
Q. What's the big deal about fruits and vegetables?
A. Well, for the main reason that they are whole foods – created by nature (or at least generations of farming) and are rich in a variety of nutrients. Processed foods can't match the health benefits of strawberries or broccoli – items that have fiber, vitamins, and enzymes built right in.
Q. What does "eating a rainbow" of fruits and vegetables really mean?
A. This is simply an easy way of remembering to get as much color variety in your diet as possible to maximize your intake of a broad range of nutrients. The colors of fruits and vegetables are often a tangible clue to the unique vitamins and other healthy substances they contain. Getting a variety of colors, therefore, means getting a variety of the essential nutrients your body needs to stay healthy and strong.
Enjoying the Rainbow: Fruit and Vegetable Benefits:
| | | | |
| --- | --- | --- | --- |
| Color | Source | Nutrients | Benefits |
| Red | Tomatoes, Berries, Peppers, Radishes | Lycopene, Anthocyanins, Ellagic Acid, Bioflavonoids including Quercetin, and Hesperidin | Reduces risk of prostate cancer; lowers blood pressure; scavenges harmful free-radicals; reduces tumor growth; reduces LDL cholesterol levels and supports joint tissue in cases of rheumatoid arthritis |
| Orange/ Yellow | Carrots, Yams, Squash, Papaya | Beta-carotene, Zeaxanthin, Flavonoids, Lycopene, Vitamin C, Potassium | Reduces age-related macular degeneration; lowers LDL (bad) cholesterol; fights harmful free radicals; reduces risk of prostate cancer, lowers blood pressure; promotes collagen formation and healthy joints; encourages alkaline balance and works with magnesium and calcium to build healthy bones |
| White | Mushrooms, White Tea, Flaxseed/ Pumpkin | Beta-glucan, EGCG (epigallocatechin gallate), SDG (secoisolariciresinol digulcoside), lignans | Provides powerful immune boosting activity; activates natural-killer cells, B-cells and T-cells; may reduce risk of colon, breast and prostate cancers; boosts immune-supporting T-cell activity; balances hormone levels and may reduce risk of hormone-related cancers |
| Green | Wheat Grass, Barley Grass, Oat Grass, Kale, Spinach, Cabbage, Alfalfa Sprouts, Mustard Greens, Collard Greens | Chlorophyll, Fiber, Lutein, Zeaxanthin, Calcium, Folate, Glucoraphanin, Vitamin C, Calcium, Beta-Carotene | Reduces cancer risks; lowers blood pressure; normalizes digestion time; supports retinal health and reduces risk of cataracts; builds and maintains bone matrix; fights harmful free-radicals; boosts immune system activity; supports vision and lowers LDL cholesterol levels |
| Purple/ Blue | Blueberries, Pomegranates, Grapes, Elderberries, Eggplant, Prunes | Anthocyanins, Lutein, Zeaxanthin, Resveratrol, Vitamin C, Fiber, Flavonoids, ellagic acid, quercetin | May protect brain cells against Alzheimer's and other oxidative-related diseases; supports retinal health; lowers LDL cholesterol and prevents LDL oxidation; boosts immune system activity and supports healthy collagen and joint tissue; supports healthy digestion; improves calcium and other mineral absorption; fights inflammation; reduces tumor growth; acts as an anticarcinogen in the digestive tract, limits the activity of cancer cells –depriving them of fuel; helps the body fight allergens |
Q. Can you tell me a little more about the healthy components of fruits and vegetables?
Let's take a look at some of the most well-studied and important nutrients:
Quercetin is found in apples, onions and citrus fruits (also is hawthorn and other berries and apple-related fruits usually used in traditional herbal remedies and modern supplements). It prevents LSL cholesterol oxidation and helps the body cope with allergens and other lung and breathing problems.
Clinical studies show that quercetin's main points of absorption in the body appear to be in the small intestine – about 50%. The rest – at least 47% is metabolized by the colonic micro flora – the beneficial bacteria such as Lactobacillus acidophilus and Bifidobacterium longum. You may consider adding these beneficial bacteria (found in yogurt) either through the diet or a supplemental form.
Ellagic Acid is a component of ellagitannins – dietary polyphenols with antioxidant (and possibly anticancer) properties. Polyphenols are the basic building blocks of many plant-based antioxidants. More complex phenolic compounds, such as flavonoids are created from these molecules.
Ellagic acid is found in many fruits and foods, namely raspberries, strawberries, pomegranates, and walnuts. Clinical studies suggest that ellagitannins and ellagic acid act as antioxidants and anticarcinogens in the gastrointestinal tract.
Ellagitannins are durable antioxidants, and happily, they do not appear to be diminished by processing, like freezing. This means the benefits are still strong, even in frozen packs of raspberries or strawberries, or some of the better multi-ingredient supplement drink mixes.
In scientific studies, ellagic acid also showed an anti-proliferative effect on cancer cells, decreasing their ATP (adenosine triphosphate) production. ATP is the molecule that provides the primary energy source for the cells in our bodies. In a sense, ellagic acid seems to deprive cancer cells of their fuel.
Beta-Carotene: Probably the best-known of the carotenoids, beta-carotene is converted by the body into vitamin A. Many vegetables, especially orange and yellow varieties, are rich in this nutrient. Think summer squash, yams and of course, carrots.
Beta-carotene has long been associated with better eyesight, but it has other benefits, too. In a scientific study, beta-carotene decreased cholesterol levels in the liver by 44% and reduces liver triglycerides by 40%.
Lycopene is a carotenoid mostly found in tomatoes, but also in smaller amounts in watermelon and other fruits. Clinical studies have shown that lycopene consumption may decrease the risk of prostate cancer. In fact, high intakes of lycopene are associated with a 30% to 40% reduced risk. And, as good as beta-carotene is, its cousin, lycopene, seems to be an even stronger nutrient, protecting not just against prostate cancer, but heart disease as well.
Lutein is found in many fruits and vegetables, including blueberries and members of the squash family. Lutein is important for healthy eyes, and in fact it is found in high concentrations naturally in the macular region of the retina – where we see fine detail. It is one of the only carotenoids, along with its close sibling zeaxanthin, that is found in the macula and lens of the eye.
Lutein also supports your heart, too. In a scientific study, lutein reduced atherosclerotic lesion size by 43%. In other words, high intakes of lutein may actually help prevent coronary artery disease!
Interestingly, as is the case with lycopene, cooking or processing foods with lutein may actually make it more easily absorbed.
In clinical studies, men with high intakes of lutein (and its close cousin, zeaxanthin, found in broccoli and spinach) had a 19% lower risk of cataract, and women had a 22% decreased risk, compared to those whose lutein intakes were much lower.
Vitamin C: One of the best-known nutrients out there, vitamin C keeps our immune system strong; speeds wound healing, and promote strong muscles and joints. A free-radical fighter, vitamin C prevents oxidative damage to tissues, builds strength in collagen and connective tissue, and even reduces joint pain.
Sources of vitamin C are scattered throughout the spectrum of fruits and vegetables. Oranges and other citrus are the most commonly associated with vitamin C, but it also is present in tomatoes, and to a lesser extent in berries and cherries.
Potassium: Most Americans are deficient in potassium. For the most part, it's hard to get too much of this valuable mineral. Potassium does great things for our hearts. Higher intakes of dietary potassium from fruits and vegetables have been found in clinical research to lower blood pressure in only 4 weeks.
Many researchers believe that the typical American diet has led to a state of chronic, low-grade acidosis – too much acid in the body. Potassium helps change pH balance to a more alkaline environment in the body and increases bone density.
This was proven in the long-running Framingham Heart Study which showed that dietary potassium, (along with magnesium and fruit and vegetable intake) provided greater bone density in older individuals.
Fiber is another food component many just don't get enough of – especially if they're eating a "typical American diet." Fruits, vegetables and whole grains are excellent sources of fiber. However, fiber from a good fruits and vegetable drink mix should be derived from inulin and chicory root. This soluble fiber source not only adds to the overall amount of fiber you need (25 to 38 grams a day), but also provides a nice "nesting ground" for the beneficial bacteria that populate the intestines. And, even though some fiber has a bad rap for inhibiting mineral absorption, inulin and chicory root are "bone building" fibers – they actually help the body absorb calcium.
Flavonoids are an overarching term that encompasses flavonols, anthocyanidins, and flavones, isoflavones, proanthocyanidins, Quercetin and more. They are almost everywhere: in fruits, vegetables, grains, herbs, nuts and seeds – even in the coffee, wine and tea we drink. Flavonoids are responsible for the colors in the skins of fruits and the leaves of trees and other plants.
Flavonoids have many health benefits. They can help stop the growth of tumor cells and are potent antioxidants. Additionally, flavonoids have also been studied for their ability to reduce inflammation.
Anthocyanins: High on the list of important "visible" nutrients are anthocyanins. They color fruits and vegetables blue and red.
Anthocyanins are members of this extended family of nutmeats, the flavonoids. Typically found in high amounts in berries, anthocyanins are readily absorbed in the stomach and small intestine.
As antioxidants, anthocyanins dive deep into cell membranes, protecting them from damage. IT may be one reason why the anthocyanins from blueberries are considered such an important component in battling neuronal decline, like Alzheimer's. Blackberries, raspberries, and strawberries are also excellent sources of this flavonoids group.
SDG lignans, (short for secoisolariciresinol diglucoside) are polyphenolic components of flaxseed, pumpkin and other herbal sources. Much of the recent research surrounding lignans has focused on flaxseed. In scientific and clinical studies, lignans from flaxseed support hormonal balance and may have cancer-preventing abilities. In fact, in one study, flaxseed lignans reduced metastatic lung tumor by 82% compared to controls.
The lignans in pumpkin seed, also considered a major source, target 5-alpha reductase activity.
This enzyme catalyzes the conversion of testosterone into the more potent dihydrotestosterone (DHT). DHT, like testosterone, is a steroid hormone or androgen. Androgens are responsible for the development and maintenance of masculine sex characteristics in both men and women. Excess levels of DHT can cause serious problems with prostate or bladder health. That's why modulation of the 5-alpha reductase enzyme is so important – it helps maintain healthy testosterone and DHT levels. By balancing the levels of these key hormones, pumpkin seed lignans provide protection for prostate and bladder cells.
In addition, pumpkin seed has been shown to modulate the enzyme aromatase. Aromatase is present in the estrogen-producing cells of the adrenal glands, ovaries, testicles, adipose tissue, and brain. Aromatase converts testosterone, an androgen, into estradiol, and estrogen.
Inhibition of the aromatase conversion can help maintain a balance of healthy testosterone levels in women, which has been shown to strengthen pelvic muscles and reduce incidence of incontinence.
In fact, a clinical study, involving a pumpkin extract in conjunction with soy, resulted in significant support for bladder health. After two weeks of supplementation, 23 of the 39 postmenopausal women enrolled in the study showed great improvement in urinary frequency and sleep. By the end of the six week study, 74.4 percent of participants found pumpkin extract safely and significantly improved "nocturnia," that is, the need to urinate frequently at night. For individuals with 2 to 4 episodes of nocturnia prior to the stud, and 81.8% improvement was seen – also showing great improvement in sleep quality. After all, if you don't have to wake up every couple of hours to go to the bathroom you're bound to get better sleep.
Beta glucan: Mushrooms are intense immune-boosting powerhouses due to their beta-glucan content. Three well-studied power-house mushrooms that contribute beta glucan to the diet include maitake, reishi and shiitake.
The most significant constituents of mushrooms are long chain polysaccharides (molecules formed from many sugar units) known as beta-glucan. These huge molecules act as immunoregualtors in the human body, helping to stabilize and balance the immune system.
This includes specific support of white blood cells, or lymphocytes, the primary cells of the immune system. Lymphocytes fall broadly into three categories: T cells, B cells, and natural killer (NK) cells.
In one clinical study, 165 patients with various types of advanced cancer were given maitake mushroom compounds alone or with chemotherapy. Cancer regression or significant symptom improvement was observed in 58% of liver cancer patients, and 62% of lung cancer patients. Plus, when maitake was taken in addition to chemotherapy, the immune cell activities were enhanced 1.2 to 1.4 times, compared with chemotherapy alone.
In another clinical study, researchers determined that Reishi increased the number of cancer killing white blood cells and made them more deadly to cancer cells.
And, in a scientific study of human breast cancer and myeloma cancer and myeloma cancer cell lines, shiitake compounds provided a 51% antiproliferative effect on the cells – inducing "apoptosis' – the programmed cell death that should occur naturally.
While beta-glucan are distributed throughout the mushroom body, the beta-glucan concentrations are significantly higher in the mycelium – the interwoven fibers or filaments that make up the "feeding structure" of the mushroom.
Bioflavonoids are commonly found in bright yellow citrus fruits, including lemons, limes and oranges. They are responsible for the bright pigment found in the skin of the fruit, and are considered a "companion" to vitamin C, seeming to extend the value of the nutrient within the body.
Hesperidin is just one of the valuable bioflavonoids found in citrus. Hesperidin appears to lower cholesterol levels, as well as support joint collagen in examples of rheumatoid arthritis.
Epigallocatechin gallate (EGCG):
Polyphenols, most notably EGCG, or epigallocatechin gallate, are well-studied and powerful components of tea. EGCG has been shown to reduce colon and breast cancer risk. Green tea also boosts the immune system and encourages T-cell formation – part of the front-line defense of our bodies against sickness and disease.
Q. I've been seeing articles about fruits, vegetables and supplements touting "high ORAC value." What does this mean?
ORAC is an acronym for Oxygen Radical Absorption Capacity, and is simply a measurement of antioxidant activity of nutrients. Oxygen radicals, or free radicals, are unstable molecules. They grab electrons from other cells to use for themselves, and in the process can damage them. It is believed that free radical activity plays a role in the development of many diseases such as heart disease and cancer, and also plays a role in aging.
Antioxidants help prevent this damage by "loaning out" extra electrons to stabilize free radicals/ Consider any fruit or vegetable with a high ORAC rating as having a lot of "antioxidant power."
I know I should eat more fruits and vegetables, but it just seems so hard to get five servings a day.
The number one excuse I hear for not buying frits and veggies is that "fruits and vegetables are too expensive." But are they really? Certainly, fresh foods that aren't in season and have to be shipped a distance can be a bit pricey. If anyone added up how much spend on fast food, or prepackaged or processed snacks, it would probably be shocking.
Luckily, there are many ways to get your "Daily 5". For instance, frozen fruits and veggies retain much of their nutrient profile. They can be an excellent alternative when certain foods are out of season. So too, are fruit and vegetable drink mixes – excellent supplemental sources of some of the nutrients our bodies need most.
More recently, the American Institute of Cancer Research discovered a reason many adults don't eat their vegetables is – I'm not making this up – "a fear of flatulence."
Of course, for people not accustomed to the fiber in fruits and veggies, there is some reason to think it'll increase gas. When cell walls break down, and fiber passes through the system, it can create flatulence. Folks who eat fruits and vegetables every day generally don't have this problem. Their systems are already accustomed to it.
For those just starting out on a better diet, however, start slowly – it helps your body adapt. Cooking vegetables can help, too, because it begins breaking down the cell walls early on.
One thing is certain, however. The "Typical American Diet" and good health are mutually exclusive. The increase in type 2 diabetes, heart disease, high cholesterol, and hypertension all point to the abuse our bodies suffer by eating diets high in fatty meats, processed sugars, and refined grains.
Q. Can I just drink fruit and vegetables drinks in place of 5 servings of fruits and vegetables?
Green drinks and fruit and vegetable drink mixes aren't meant to replace whole foods, but they can be an excellent substitute when you're rushed or traveling or just trying to fill everyday nutritional gaps. Their whole food ingredients absorb very easily and gently in the gut, and many of these drink mixes contain healthy doses of fiber, too.
Green drink mixes and food-based drink mixes combine many colorful fruits and vegetables and sometimes grasses in a healthy, mixable supplement assortment. While there have been many advancements in the field of green drinks, there are only a few that take the primary reason we eat into consideration: taste!
Happily, there are some companies out there with great-tasting drink mixes that also formulate based on the color concept, ensuring you get the broadest assortment of nutrients from a full range of fruit and vegetable colors to promote optimal health.
High-quality fruit and vegetable drink mixes offer the best from nature's color wheel in a convenient and great-tasting supplement. So, the next tie you feel like taking a coffee break – try a fruit and veggie break instead. Your body and spirit will thank you.


--
Buy fruit and Vegetable Power drink mixes at Vitanet


(http://vitanetonline.com/forums/Index.cfm?CFApp=1&Message_ID=1451)
---
Rutozym - Systemic Enzyme Supplement with Nattokinase



Date: February 22, 2006 05:08 PM
Author:
Darrell Miller (dm@vitanetonline.com)
Subject: Rutozym - Systemic Enzyme Supplement with Nattokinase

Choose all-vegetarian Rutozym for smoother blood flow, stronger blood vessel walls, and a pacified inflammatory response.

Take Control of Your Heart Health

Heart disease claims an American life every 34 seconds, making heart disease the leading cause of death in the United States. Not only men, but also one out of every two women are affected by heart disease and stroke.

According to the American Heart Association, misperceptions about the risks of cardiovascular disease for women still exist, even though 50 percent of people with heart disease today are women, and more women than men die of stroke. After menopause, women are even more likely to have heart attacks than men.

Because of today's standard of American fast-food diets and poor lifestyle habits, many people have high cholesterol and hypertension and suffer from circulatory disorders. People with excessive body fat are more likely to develop heart disease and stroke, even if they have no other risk factors. Obesity increases the strain on the heart, which contributes to coronary heart disease and can also make diabetes more likely to develop.

People in many other countries have somehow managed to maintain healthier hearts naturally. One reason may be the enzymes in their diet.

Nattokinase and Cardiovascular Health Experts credit much of Japan's reputation for the lowest heart disease rate to nattokinase, an enzyme in the fermented soy-based cheese called natto. Although a Japanese staple for over 2000 years, the sticky, odorous cheese is, needless to say, an acquired taste. Fortunately the advantage is in the enzyme, now available in Rutozym.

Hiroyuki Sumi, MD, a researcher of the Japan Ministry of Education, discovered the enzyme and its remarkable benefits while searching for a natural way to break down excess fibrin in the blood, a major cause of heart disease, stroke, senility and even sudden death. Pleased with how successfully it dissolved fibrin and improved blood flow, Sumi (affectionately known as "Dr. Natto") gave nattokinase its name.

Rutozym

In the 1980s when the story of systemic enzyme therapy was well underway, scientists invited Dr. Karl Ransberger, founder of the enzyme formula Wobenzym, to Japan to present his discoveries in enzyme research. The country's low rate of heart attacks and its dietary link to natto intrigued Dr. Ransberger. Eager to investigate its potential use in alternative healthcare, he carried several pounds of natto home to Europe. After years of testing, his research confirmed that nattokinase did, in fact, improve blood flow by removing cross-linked fibrin from the blood stream.

Based on his nearly five decades of experience with the proteolytic Natural Support for Cardiovascular Health (protein-splitting) enzymes in Wobenzym, Dr. Ransberger knew that an enzyme mixture would prove even more effective than a single enzyme formula. So, to the nattokinase he added two of the enzymes in Wobenzym known to normalize inflammation. Then he increased its total effect with a proprietary flavonoid complex. As a result, the formula not only improved blood flow, it strengthened the integrity of blood vessels and helped manage the body's systemic inflammatory response, promoting better overall health. Dr. Ransberger teamed up with Naturally Vitamins to further develop, test and perfect the Rutozym formula.

Today, Dr. Ransberger's legacy lives on through Naturally Vitamins' continuing research on systemic enzyme therapies. Most recently, Naturally began a 2003 clinical trial in Chicago to evaluate the benefits of Rutozym in heart patients. In cooperation with the leading manufacturer of Nattokinase in Japan, the trial will examine the effects of Rutozym on blood viscosity (thickness) and blood pressure. On completion, the results will be published in a peer-reviewed journal.

How Rutozym Works

Rutozym works by reinforcing your body's own enzymes. As the building blocks of life, enzymes make every chemical action in the body possible. Though you are born with thousands of enzymes, as time goes by your supply diminishes. Scientific research shows that replenishing your natural supply with systemic enzymes can support your body's immune functions and healing processes.

Rutozym is a plant-based systemic enzyme formula containing nattokinase. But it also contains other proteolytic enzymes and ingredients carefully blended to improve heart health and enhance your body's innate ability to heal. Rutozym contains the proteolytic enzymes bromelain (from pineapple) and papain (from Papaya) known to effectively rebalance the body's inflammatory response. Rutozym also contains rutin to strengthen capillaries and other connective tissue, and white willow bark, which is often called "nature's aspirin."

While doctors often recommend an aspirin a day to help prevent heart disease and stroke, the daily use of Rutozym has no gastrointestinal side effects. With new research, the scope of Rutozym's benefits continues to increase. Supplement Facts

Serving Size: 2 Tablets
Servings Per Container: 60 amnt/serving %daily
Nattokinase (20,000 FU/gm) 25mg *
Bromelain (2,450 GDU/gm) 90mg *
Papain N.F. (2,400 USP Units/mgl) 100mg *
Rutin bioflavonoid Complex (rutosides & rutinosides) 120mg *
White willow bark extract (15% solicin/7% plyphenols) 100mg *


* Daily value not established.

Other Ingredients: Plant Fiber, Povidone, Modified Cellulose Gum, Colloidal Silica, Titanium Dioxide Mineral, Vegetable Stearic Acid and pH-Resistant Enteric Coat.

--
Buy Wobenzyme at Vitanet


(http://vitanetonline.com/forums/Index.cfm?CFApp=1&Message_ID=1225)
---
What are Papaya Enzymes good for?



Date: January 14, 2006 10:27 AM
Author:
Darrell Miller (dm@vitanetonline.com)
Subject: What are Papaya Enzymes good for?


What are Papaya Enzymes good for?

NOW® Papaya Enzymes combines natural Papaya enzymes with Mint and Chlorophyll. This product is good as a digestive aid, and should help with flatulence and bad breath as well. Since poor digestion can contribute to bad breath, Papaya Enzymes and Chlorophyll may help by supporting healthy digestion. This product is a vegetarian product. Stearic Acid and Magnesium Stearate are natural excipients derived from palm oil.

After taking NOW® Super Enzymes, I began to experience chronic stomach pains. Is this normal? Should I stop taking this product?

Does this product contain salicylates?

NOW® Super Enzymes contains a broad array of digestive enzymes designed to assist your body in the digestion of many different types of food. A few people who use NOW® Super Enzymes experience a reaction to the protein digesting enzymes in this formula (Pancreatin, Bromelain & Papain). Most of the time this occurs because the person had an irritated stomach lining prior to using Super Enzymes, and these particular enzymes may exacerbate this existing condition. Discontinue use of the product if you experience any sort of stomach irritation after beginning supplementation. This product does not contain any salicylates.

Disclaimer: This statement has not been evaluated by the FDA. This product is not intended to diagnose, treat, cure or prevent any disease.

(http://vitanetonline.com/forums/Index.cfm?CFApp=1&Message_ID=1185)
---
Clinical Applications of Herbal Medicine



Date: November 08, 2005 06:29 PM
Author:
Darrell Miller (dm@vitanetonline.com)
Subject: Clinical Applications of Herbal Medicine

Clinical Applications of Herbal Medicine by D. Paul Barney, M.D.
1. Infertility (Damiana Ginseng Blend) (SP-1) – Impotency, Hot flashes, hormonal imbalance, menstrual problems.
2. Arthritis (Devil's Claw Yucca Blend) (SP-2) – Rheumatism, Bursitis, Gout.
3. Respiratory Distress (Pleurisy Root Blend) (SP-3) – Bronchitis, Asthma, Pneumonia, T.B. Cough, Sore Throat, Colds, Hay fever.
4. Skin Disorders (Herbal Skin Blend) (SP-4) – Eczema, Psoriasis, Acne, Rash.
5. Diabetes (Uva Ursi Dandelion Blend) (SP-5) – High Blood Sugar.
6. Water Rentention (Cornsilk Blend) (SP-6) – Edema, Cystitis, Gout.
7-A. Yeast Infection (Goldenseal-witch Hazel Blend) (SP-7A) – Vaginitis.
7-B. Heavy Mentral Flow (Cranesbill Blend) (SP-7B) – Menorrhagia, Menorrhea.
8. Heart Trouble (Hawthorn Motherwort Blend) (SP-8) – Weak heart muscle, Arrythmia, Angina, Short of Breath, Palpitations.
9. High Blood Pressure (Garlic Valerian Blend) (SP-9) – High cholesterol, blood pressure.
10. Pain (White Willow Blend) (SP-10) – Headache, Migraine, Pain for Backache, Inflammation, Spasms, fever.
11-A. Blood Health (Dandelion Yellow Dock Blend) (SP-11A) – Infections, Acne, Gout, Exposure to Toxins.
11-B. Poor Circulation (Cayenne Blend) (SP-11B) – Phlitis, Cold Extremities, Varicose Veins, Diabetes.
12. Constipation (Butternut Cascara Blend) (SP-12) – Constipation.
13. Liver (Dandelion Milk Thistle Blend) (SP-13) – Hepatitis, Jaundice, Alcohol Cirrhosis, Sluggish Bile Flow, Gallstones, Psoriasis.
14. Nervous Tension (Valerian Blend) (SP-14) – Anxiety, Emotional, Fear, Hysteria, Restlessness.
15. Low Energy – Fatigue (Cayenne Ginseng Blend) (SP-15) – Boost Energy, Reduce Fatigue.
15-B. Male Stamina Blend (SP-15b) - Boost Libido.
16. Prostate (Saw Palmetto Blend) (SP-16) – Prostate cancer, Slow Urination.
17. Insomnia (Valerian Hops Blend) (SP-17) – Improve Sleep.
18. Obesity (Chickweed Celery Blend) (SP-18) – Reduce Weight.
19. Glandular & Nervous System Tonic (Goldenseal Gentian Blend) (SP-19) – Support Proper Glandular function and strengthen the nervous system.
20. Gastrointestinal (GI Blend) (SP-20) – Ulcers, Flatulence, Upset Stomach, Colic, Diverticulitis, Gastritis, Irritable Bowel Syndrome.
20-B. Stomach Blend (Mastic gum, Marshmellow) (SP-20b) - Aids in digestion, stomach problems.
21. Infections (Echinacea Goldenseal Blend) (SP-21) – General infections, Flu, Fever, Sore Throat.
22. Caugh & Sore Throat (Bayberry Horehound Blend) (SP-22) – Colds, Bronchial Congestion, Inflammation.
23. Eyes (Eyebright Blend) (SP-23) – Eyestrain, Infection, Conjunctiuits, Dry/Inflamed.
24. Parasites – Worms (Garlic Black Walnut Blend) (SP-24) – Reduce Worms in colon.
25. Environmental (Algin Blend) (SP-25) – Pollution, Heavy metal, Recovery from illness.
26. Thyroid (Kelp Blend) (SP-26) – High, Low, Goiter.
27. Digestion (Papaya Peppermint Blend) (SP-27) – Dyspepsia, Colic, Gas, Heartburn, Antibiotic use, Pancreatic Insufficiency, Dependence on Laxatives.
28. Health & Body Tonic (Sarsaparilla Ginseng Blend) (SP-28) – Stress, Malaise, Fatigue, System Imbalances, Debilities.
29. Degenerative Disorder (Red Clover Blend) (SP-29) – Cancer, Addisons, Skin, Rheumatism.
30. Mental Stamina (Peppermint Ginseng Blend) (SP-30) – Memory Loss, Dementia, Poor Concentration.
31. High Cholesterol (Apple Pectin & Herbs Blend) (SP-31) – Control Cholesterol.
32. Hemorrhoids (Aloe witch Hazel Blend) (SP-32) – Phlebitis, Periodontal Swelling.
33. Allergy (Clay &Herbs Blend) (SP-33) – Hay Fever, Allergies.
34. Healing (Horsetail-Plantain Blend) (SP-34) – Ulcers, Broken Bones, Cuts, Wounds, Lacerations.
35. Low Blood Sugar (Licorice Gota Kola Blend) (SP-35) – Hypoglycemia.
36. Motion Sickness (Ginger Blend) (SP-36) – Nausea, Upset Stomach, Poor Digestion, Morning Sickness.
37. Antioxidants (Antioxidant Herb Blend) (SP-37) – Scavenge free radicals.
38. Hair (Herbal Hair Nutrients Blend) (SP-38) – Feed your Hair.
39. Depression (St. John's Wort Blend) (SP-39) – Anxiety, Chronic Fatigue, Mononucleosis.
40. Immune Deficiency (Astragalus Blend) (SP-40) – Weakness, Chronic Disease, AIDS.


--
Solaray SP Blends at Vitanet &reg


(http://vitanetonline.com/forums/Index.cfm?CFApp=1&Message_ID=925)
---
HAWAIIAN NONI (Morinda citrifolia)



Date: July 11, 2005 08:50 PM
Author:
Darrell Miller (dm@vitanetonline.com)
Subject: HAWAIIAN NONI (Morinda citrifolia)

INTRODUCTION
In a time when we are more concerned than ever with issues of health, a tried and true tropical herb called noni needs t o be added t o our list of the best natural remedies. It susage over hundreds of years supports it s description as a veritable panacea of therapeutic actions. At this writing, noni continues to accrue impressive medicinal credentials, and its emergence as an effective nat ural healing agent is a timely one. Amidst rising cancer rates, the high incidence of degenerative diseases like diabetes, and the evolution of ant ibiotic resist ant bacteria and new viral strains, herbs like noni are sought after for their natural pharmaceutical properties. Unquest ionably, all of us want to know how to:
• protect ourselves f rom toxins and pollut ants
• prevent t he premature onset of age-related diseases such as arthritis, heart disease, diabetes and stroke
• boost our immune defenses to protect ourselves from new viral and bacterial strains that have become antibiotic-resist ant
• reduce our risk of developing cancer
• better digest our food for proper assimilation and purge the intestinal system wit hout the dangerous side effects of harsh drugs. Its actions are multifaceted and must be considered when assessing natural treatment s for disease or injury. It s impressive and widespread use among various native cult ures of t ropical island regions supports the notion that it does indeed possess valuable, therapeutic compounds.

Genus Rubiaceae

Common Names

Indian Mulberry (India), Noni (Hawaii), Nono (Tahiti and Raratonga), Polynesian Bush Fruit, Painkiller Tree (Caribbean islands), Lada (Guam), Mengkudo (Malaysia), Nhau (Southeast Asia), Grand Morinda (Vietnam), Cheesefruit (Australia), Kura (Fiji), Bumbo (Africa) Note: This is only a small sampling of vernacular names for Morinda citrifolia. Almost every island nation of the South Pacific and Caribbean has a term for this particular plant . This booklet will refer to the herb mainly as " noni" or M. citrifolia, and is referring primarily to Hawaiin noni.

Parts Used

The parts of the noni plant most used for their medicinal and nutritional purposes are the fruit, seeds, bark, leaves, and flowers. Virtually every part of the noni plant is utilized for its individual medicinal properties; however, it is the fruit portion that is regarded as its most valuable. The seeds have a purgative action, the leaves are used to treat external inflammations and relieve pain, the bark has strong astringent properties and can treat malaria, the root extracts lower blood pressure, the flower essences relieve eye inflammations and the f ruit has a number of medicinal actions.

Physical Description

Morinda citrifolia is technically an evergreen shrub or bush, which can grow to heights of fifteen to twenty feet . It has rigid, coarse branches which bear dark, oval, glossy leaves. Small white fragrant flowers bloom out of cluster-like pods which bear creamy-white colored fruit. The fruit is fleshy and gel-like when ripened, resembling a small breadf ruit . The flesh of the fruit is characterist ically bitter, and when completely ripe produces a rancid and very dist inctive odor. Noni has buoyant seeds that can float formont hs in ocean bodies. The wood of the inflammatory, astringent, emollient, emmenagogue, laxative, sedative, hypotensive (lowers blood pressure) , blood purif ier, and tonic.

Chemical Constituents

Noni has various chemical constituents. First, it has an impressive array of terpene compounds, three of which—L. Asperuloside, aucubin, and glucose— have been identified by their actyl derivatives. Both caproic and caprylic acids have been isolated.1 Second, bushfruits, a category of which noni fruit is a member, are also considered a good source of vit - amin C.2 Third, Hawaiin noni has been linked to the synthesis of xeronine in the body which has significant and widespread health implications. Last , the alkaloid cont ent of the noni fruit is thought to be responsible for its therapeutic actions. Alkaloids exhibit a wide range of pharmacological and biological act ivitiesin the human body. They are nitrogencontaining organic compounds which can react with acids to form salts and which are the basis of many medicines. The following is an in-depth chemical analysis of each plant part and it s chemical constituents.
• amino acids (which include alanine, arginine, asparticacids, cysteine, cystine, glycine, glutamic acid, histidine, leucine, isoleucine, methionine, phenylalanine, proline, serine, threonine, tryptophan tyrosine, and valine)
• anthraquinones
• glycosides
• phenolic compounds
• resins
• B-sitosterol
• ursolic acid

FLOWER
• acacet in 7-0-D (+) -glucophyranoside
• 5,7,-dimet hylapigenin-4-0-8-D(+) -galactophyranoside
• 6,8,-dimet hoxy-3-methyl anthroquinone-1-0-8-rhamnosyl glucophyranoside

FRUIT
• antioxidant
• alizarin
• anthraquinones
• caproic and caprylic acids

discovered an alkaloid in the Hawaiin noni fruit which he calls proxeronine and which he believes has appreciable physiological actions by acting as a precursor to xeronine, a very crucial compound (see later sections) . In addition, a compound found in the fruit called damnacanthol is believed to help inhibit cert ain viruses and cellular mutations involved in cancer.

ROOT AND ROOT BARK
• carbonate
• chlorubin
• rubicholric acid
• soranjidol
• chrysophanol
• phosphate
• magnesium
• ferric iron
• sodium
• glycosides
• morinadadiol
• morindine
• resins
• rubiadin
• sterols4

Pharmacology

Recent surveys have suggested that noni fruit exerts antibiotic action. In fact, a variety of compounds which have antibacterial properties (such as aucubin) have been identified in the fruit.5 The 6-Dglucopyranose pentaacet ate of the fruit extract is not considered bacteriostatic.6 Constituents found in the fruit portion have exhibited ant imicrobial action against Escherichia coli, Salmonella typhi (and other types) , Shigella paradysenteriae, and Staphylococcus aureaus. Compounds found in the root have the ability to reduce swollen mucous membrane and lower blood pressure in animal studies. Proxeronine is an alkaloid constituent found in Hawaiin noni fruit which may prompt the production of xeronine in the body. It is considered a xeronine precursor and was discovered in noni fruit by Dr. Ralph M. Heinicke. He has theorized that this proenzyme can be effective in initiating a series of beneficial cellular reactions through its involvement with the integrity of specific proteins. He points out that tissues contain cells which possess certain recept or sites for xeronine. Because the reactions that can occur are so varied, many different therapeutic actions can result when xeronine production escalates, explaining why Hawaiin noni is good for so many seemingly unrelated disorders. Damnacanthol is another compound contained in the fruit of the Hawaiin noni plant which has shown the ability to block or inhibit the cellular function of RAS cells, considered pre-cancerous cells.

Body Systems Targeted

The following body systems have all been effec-freeze-dried capsules, dehydrated powder or fruit, and oil. Noni plant constituents are sometimes offered in combination with other herbs. Some products contain a percent age of the fruit, bark, root and seeds for their individual therapeutic properties.

Satety

Extracts of M. citrifolia are considered safe if used as directed; however, pregnant or nursing mothers should consult their physicians before taking any supplement . High doses of root extracts may cause constipation. Taking noni supplements with coffee, alcohol or nicotine is not recommended.

Suggested Uses

Ideally, noni extracts should be taken on an empty stomach prior to meals. The process of digesting food can interfere with the medicinal value of the alkaloid compounds found in Hawaiin noni, especially in its fruit . Apparently, stomach acids and enzymes destroy the specific enzyme which frees up the xeronine compound. Take noni supplements without food, coffee, nicotine or alcohol. Using supplements that have been made from the semi-ripe or light - green fruit is also considered preferable to the ripe, whit ish fruit .

NONI: ITS USE AND HISTORY

Noni is a tropical wandering plant indigenous to areas of Australia, Malaysia and Polynesia. It is considered native to Southeast Asia although it grows from India to the eastern region of Polynesia. Morinda citrifolia has a long history of medicinal use throughout these areas. It is thought to be the "most widely and commonly used medicinal plant prior to the European era." 7 Centuries ago, the bushfruit was introduced to native Hawaiians, who subsequently called it "noni" and considered its fruit and root as prized medicinal agents. Among all Polynesian botanical agents of the 19th and 20th centuries, Hawaiin noni has the widest array of medical applications. Samoan and Hawaiian medical practitioners used noni for bowel disorders (especially infant diarrhea, constipation, or intestinal parasites) , indigestion, skin inflammation, infection, mouth sores, fever, contusions and sprains. Hawaiians commonly prepared noni tonics designed to treat diabetes, stings, burns and fish poisoning.8 The herb's remarkable ability to purge the intestinal tract and promote colon health was well known among older Hawaiian and Tahitian natives and folk healers. Interestingly, field observations regarding its repu-remarkable healing agent .

Wonder Herb of Island Folk Healers

Common to t he thickets and forests of Malaysia and Polynesia, and the low hilly regions of the Philippine islands, noni has been cultivated throughout communities in the South Pacific for hundreds of years. Its Hawaiian use is thought to originate from inter-island canoe travel and settlement dating to before Christ . Its hardy seeds have the ability to float which has also contributed to its distribution among various seacoasts in the South Pacific region. Historical investigation has established the fact that some of Hawaii's earliest settlers probably came viaTahiti. For this reason, Tahitian herbal practices have specific bearing on the herbal therapeutics of islands to the nort h. The very obvious similarities between the Hawaiian vernacular for herbal plants like noni and Tahitian names strongly suggests the theory of Polynesian migrations to Hawaii. Cultures native to these regions favored using Morinda citrifolia for treating major diseases and ut ilized it as a source of nourishment in times of famine.9 Noni fruit has been recognized for centuries as an excellent source of nutrition. The peoples of Fiji, Samoa and Rarat onga use the fruit in both its raw and cooked forms.10 Traditionally, the fruit was propicked before it was fully ripe and placed in the sunlight . After being allowed to ripen, it was typically mashed and its juice extracted through a cloth. Noni leaves provided a veget able dish and their resiliency made them desirable as a fish wrap for cooking.

Noni's Medical Reputation

Elaborate traditionalrituals and praying rites usually accompanied the administration of noni. Int erestingly, cultures indigenous to the Polynesian islands had a significant understanding of their flora. For example, native Hawaiians maint ained a folkmedicine taxonomy t hat was considered second to none.11 Noni was not only used for medicinal purposes but for its food value, for clot hing and for cloth dyes as well. Research indicates that noni was among the few herbal remedies that islanders considered " tried and true." In Hawaii, trained herbal practitioners reserved the right to prescribe plant therapies.12 Records indicate that Hawaiian medical practices were based on extensive and very meticulous descriptions of symptoms and their prescribed herbal treatments. Dosages were controlled and the collection and administration of plant extracts was carefully monitored.13 In addition to Morinda, it was not uncommon for these herbal doctors to also recommend using In regard to its application for common ailments, Hawaiians and other island communities traditionally prescribed noni to purge the bowel, reduce fever, cure respiratory infections such as asthma, ease skin inflammations, and heal bruises and sprains. In other words, noni was widely used and highly regarded as a botanical medicine.

A Timely Reemer gence

Today, the natural pharmaceutical actions of the chemical constituents contained in noni are scientif-ically emerging as valuable bot anical medicines. Tahitian "nono" intrigued medical practitioners decades ago; however, due to the eventual emergence of synthetic drugs, interest in this island botanical diminished until recent years. Ethnobot anists are once again rediscovering why Hawaiian people havet reasured and cultivat ed Morinda citrifolia for generations. Noni is now finding its way into western therapeutics and is referred to as " the queen" of the genus Rubiaceae. Its ability to reduce joint inflammation and target the immune system have made it the focus of the modern scientific inquiry. Dr. Ralph Heinicke has conducted some fascinating studies on the chemical constituents of the Hawaiin noni fruit. His research centers on the proxeronine content of the fruit juice and how it profoundly influences human physiology. In addition, scientific studies investigating noni as an anti-cancer agent have been encouraging. It s conspicuous attributes and varied uses have elevat edits status to one of the best of the healing herbs. Today Morinda citrifolia is available in liquid, juice, freezedried capsules, or oil forms, and is considered one of nature's most precious botanicals.

TRADITIONAL USES OF NONI

Throughout tropical regions, virtually every part of Morinda citrifolia was used to treat disease or injury. Its curative properties were well known and commonly employed. PatoaTama Benioni, a member of the Maoritribe from the Cook Islands and a lecturer on island plants explains: Traditionally Polynesians use noni for basically everything in the treatment of illness. Noni is a part of our lives. Any Polynesian boy will tell you he's had exper ience with it . We use juice from its roots, its flowers, and its fruit... my grandmother taught me to use noni from the roots and the leaves to make medicine for external as well as internal use, and for all kinds of ailments, such as coughs, boils, diseases of the skin, and cuts.15

decoctions to stimulate delayed menst ruation.
• Noni was frequently utilized for its antiparasitic activity.
• Respiratory ailments, coughs, and colds were treated with noni.
• A juice made from pounding noni leaves, roots and fruit mixed with water was administered for diarrhea.
• Dried and powdered forms of the bark mixed with water and administ ered with a spoon treated infant diarrhea.
• Small pieces of fruit and root infused with water were given to kill intestinal parasites.
• Boiled bark decoctions were given as a drink for stomach ailments.
• Coughs were treated with grated bark.
• Charred unripe fruit was used with salt on diseased gums.
• Pounded fruit combined with kava and sugar cane was used to treat tuberculosis.
• Babies were rubbed with fresh, crushed leaves for serious chest colds accompanied by fever.
• Eye washes were made from decoctions for eye complaint s from flower extracts.
• Leaf infusions were traditionally taken to treat adult fevers.
• A mouthwash consisting of crushed ripe fruit and juice was used for inflamed gums in young boys.
• Pounded leaf juice was used for adult gingivitis.
• Sore throats were treated by chewing the leaves and swallowing the juice.
• Skin abscesses and boils were covered with leaf poultices.
• Swelling was controlled with leaf macerations.
• Heated leaves were often used for arthritic joins and for ringworm.16

XERONINE: THE SECRET OF NONI?

One informed professional on the subject of noni is Dr. Ralph Heinicke, a biochemist who has researched the active compounds of noni fruit for a number of years. He discovered that the Hawaiin noni fruit contains an alkaloid precursor to a very vital compound called xeronine. Wit hout xeronine, life would cease. In Dr. Heinicke's view, noni fruit provides a safe and effective way to increase xeronine levels, which exert a crucial influence on cell health and protction. His research suggests that the juice from the M. citrifolia fruit contains what could technically be considered a precursor of xeronine—proxeronine. This compound initiates the release of xeronine in the intestinal tract after it comes in contact with a specific enzyme which is also contained in the fruit .

Because proteins and enzymes have so many varied roles within cell processes, the normalization of these proteins with noni supplemenation could initiate avery wide variety of body responses and treat many disease condit ions. Proteins are the most important catalysts found in the body. The beauty of obtaining a precursor to xeronine from the noni fruit is that the body naturally decides how much of this precursor to convert to xeronine. Disease, stress, anger, trauma and injury can lower xeronine levels in the body, thus creat ing a xeronine deficit . Supplementing the body with noni fruit is considered an excellent way to safely and naturally raise xeronine levels. It is the research and theories of Dr. Heinicke which have made the juice of the Hawaiin noni fruit a viable medicinal substance. He writes: Xeronine is analkaloid, a substance the body produces in order to activate enzymes so they can function properly. It also energizes and regulates the body. This par-ticular alkaloid has never been found because the body makes it, immediately uses it, and then breaks it down. At no time is there an appreciable, isolable amount in the blood. But xeronine is so basic to the functioning of proteins, we would die without it . Its absence can cause many kinds of illness.17 Because so many diseases result from an enzyme malfunction, Dr. Heinicke believes that using the noni fruit can result in an impressive array of curative applications. Interestingly, he believes that we manufacture proxeronine while we are sleeping. He proposes t hat if we could constantly supply our bodies wit h proxeronine from other sources, our need to sleep would diminish.18

NONI PROCESSING

How an herb is processed is crucial to how beneficial it is: this is especially true of noni, with its unique enzymes and alkaloids. Morinda citrifolia should be picked when the fruit is turning from its dark green immature color to its lighter green color, and certainly before it ripens to its white, almost translucent color. Once picked, noni, like aloe, will denature extremely quickly due to its very active enzymes. After harvesting, it should swiftly be flash frozen. This is similar to what is done to fish caught at sea to keep them f esh. This stops it from losing its potency while not damaging any of its constituents. To process noni, freeze-drying is recommended. This removes only the water without damaging any of this miracle plant's vital enzymes and other phytonutrients like xeronine and proxeronine. This pure high-quality noni fruit juice powder is then encapsu-has a very harsh taste and an extremely foul smell, similar to the fruit it self . Other methods of processing include thermal processing, dehydrat ion and air drying. Thermal processing is generally found in liquids, while the dehydrat ed noni is then milled and encapsulated. Unfortunately both methods utilize high heat (110+°F) , which can deactivate many of the vital compounds that make noni so import ant . Air-drying is effect ive without using damaging heat but has serious quality control problems for commercial production.

MODERN APPLICATIONS OF NONI

Overview

Noni possesses a wide variety of medicinal properties which originat e from its differing plant component s. The fruit and leaves of the shrub exert antibacterial activities. Its roots promote the expulsion of mucus and the shrinkage of swollen membranes making it an ideal therapeutic for nasal congest ion, lung infect ions, and hemorrhoids. Noni root compounds have also shown natural sedative properties as well as the ability to lower blood pressure.

Leaf extracts are able to inhibit excessive blood flow or to inhibit the formation of blood clots. Noni is particularly useful for its ability to treat painful joint conditions and to resolve skin inflammations. Many people drink noni fruit extracts in juice form for hypert ension, painful menstruation, arthritis, gastric ulcers, diabetes, and depression. Recent studies suggest that its anticancer activit y should also be considered. Concerning the therapeutic potential of the Hawaiin noni fruit, Dr. Heinicke writes: I have seen the compound found in noni work wonders. When I was still investigating its possibilities, I had a friend who was a medical research scientist administer the proxeronine to a woman who had been comatose for three months. Two hour safter receiving the compound, she sat up in bed and asked where she was. . . . Noni is probably the best source of proxeronine that we have today.19 Studies and surveys combined support the ability of noni to act as an immunost imulant, inhibit the growth of certain tumors, enhance and normalize cellular function and boost tissue regeneration. It is considered a powerful blood purifier and contributor to overall homeostasis.

xeronine, which appears to be able to regulate the shape and integrity of cert in proteins that individually contribute to specific cellular activities. Interestingly, this effect seems to occur after ingestion, inferring that the most active compound of noni may not be present in uneaten forms of the fruit or other plant parts. Some practitioners believe that xeronine is best obtained from a noni fruit juice precursor compound. The enzymatic reactions that occur with taking the juice on an empty stomach are what Dr. Heinicke believes set cellular repair intomotion.

Cancer

A study conducted in 1994 cited the anticancer activity of Morinda citrifolia against lung cancer. A team of scientists from the University of Hawaii used live laboratory mice to test the medicinal properties of the fruit against Lewis lung carcinomas which were artificially transferred to lung tissue. The mice that were left untreated died in nine to twelve days. However, giving noni juice in consistent daily doses significantly prolonged their life span. Almost half of these mice lived for more than fifty days.20 Research conclusions state that the chemical constituents of the juice acted indirectly by enhancing the ability of the immune system to deal with the invading malig-nancy by boosting macrophage or lymphocyte activit y. Furt her evaluation theorizes that the unique chemical constituents of Morinda citrifolia initiate enhanced T-cell activity, a reaction that may explain noni's ability to treat a variety of infectious diseases. 21

In Japan, similar studies on tropical plant extracts found that damnacanthol, a compound found in Morinda citrifolia, is able to inhibit the function of KRAS- NRK cells, which are considered precursors to certain types of malignancies.22 The experiment involved adding noni plant extract to RAS cells and incubating them for a number of days. Observation disclosed that noni was able to significantly inhibit RAS cellular function. Among 500 plant extracts, Morinda citrifolia was determined to contain the most effective compounds against RAS cells. Its damnacanthol content was clinically described in 1993 as "a new inhibit or of RAS function." 2 3 The xeronine fact or is also involved in that xeronine helps to normalize the way malignant cells behave. While they are still technically cancer cells, they no longer function as cells with unchecked growth. In time, the body's immune system may be able to eradicate these cells.

Arthritis

with arthritic disease. One link to arthritic pain may be the inability to properly or completely digest proteins which can then form crystal-like deposits in the joints. The ability of noni fruit to enhance protein digestion through enhanced enzymatic function may help to eliminate this particular phenomenon. In addition, the alkaloid compounds and plant met abolites of noni may be linked to its apparent anti-inflammatory action. Plant sterols can assist in inhibiting the inflammatory response which causes swelling and pain. In addition, the antioxidant effect of noni may help to decrease free radical damage in joint cells, which can exacerbate discomfort and degeneration.

Immune System

The alkaloid and other chemical compounds found in noni have proven themselves to effectively control or kill over six types of infectious bacterial strains including: Escherichia coli, salmonellatyphi (and other types) , shigella paradysenteriae, and staphylo - coccus aureaus.25 In addition, damnacanthol, was able to inhibitt he early antigen stage of the Epstein- Barr virus.

The bioactive components of the whole plant, combined or in separate portions, have demonst rat - ed the ability to inhibit several different strains of bacteria. Anecdotal reports support this action in that noni seems particularly effective in shortening the duration of certain types of infection. This may explain why noni is commonly used to treat colds and flu. The chemical constituents found in noni and the possibility that they stimulate xeronine production— as well as initiate alkaloid therapy—may explain noni's reputation for having immuno-stimulatory properties. Alkaloids have been able to boost phagocytosis which is the process in which certain white blood cells called macrophages attack and literally digest infectious organisms. Interestingly, the ant it umoraction of noni has been ascribed to an immune system response which involves stimulating T-cells. tropical regions during World War II learned of the fruit's ability to boost endurance and stamina. Native cultures in Samoa, Tahiti, Raratonga and Australia used the fruit in cooked and raw forms. M. citrifolia is considered a tonic and is especially recommended for debilitated conditions.

Antioxidant

The process of aging bombards the body with free radicals which can cause all kinds of degenerative diseases. The xeronine theory promoted by Dr. Heinicke submit s t hat as our bodies age, we lose our ability to synthesize xeronine. To make matters worse, the presence of many environment altoxins actually blocks the production of xeronine as well. He believes that the proxeronine content of Hawaiin noni fruit juice can help to block these actions, thereby working as an antiaging compound.26 The phytonutrients found in noni assist in promot - ing cell nourishment and prot ect ion from free radicals created by exposure to pollution and other potentially damaging agents. In addition, Morinda citrifolia contains selenium, which is considered one of the best antioxidant compounds available.

Diabetes

While scientific studies are lacking in this particular application of noni, Hawaiians used various parts of the plant and its fruit to treat blood sugar disorders. Anecdotal surveys have found t hat noni is current ly recommended for anyone with diabetes.

Pain Killer

A 1990 study found that extracts derived from the Morinda citrifolia root have the ability to kill pain in animal experiments.27 Interest ingly, it was during this study that the natural sedative action of the root was also noted. This study involved a French team of scientists who noted a significant central analgesic activity in laboratory mice.28 Dr. Heinicke has stated, "Xeronine also acts as a pain reliever. A man wit h very advanced int est inal cancer was given three months to live. He began taking the proxeronine and lived for a whole year, pain-free." 29

Skin Healing Agent

One of the most prevalent hist rical uses of noni was in poultice form for cuts, wounds, abrasions, burns and bruises. Using its fruit extract for very serious burns has resulted in some extraordinary healing. Because skin is comprised of protein, it immediately responds to the presence of xeronine.

burn site throught he direct application of a noni poultice is considered quite effective by Dr. Heinicke and his colleagues, who have studied enzymatic therapy. Concerning burns, he has written: I believe that each tissue has cells which contain proteins which have receptor sites for the absorption of xeronine. Certain of these proteins are the inert for ms of enzymes which require absorbed xeronine to become active. This xeronine, by converting the body's procol- langenase system into a specific protease, quickly and safely removes the dead tissue from burns.30

Drug Addiction

The xeronine link to treat ing drug addiction is based on the notion that flooding t he brain with extra xeronine can reverse the neurochemical basis for addiction. This natural alkaloid is thought to normalize brain receptors which subsequent ly results in the cessation of physiological dependence on a certain chemical like nicotine.3 1 The potential of Hawaiin noni as a natural stimulat or for t he production of xeronine may have profound implications in treating various types of addictions.

Complementary Agents of Noni
cat's claw Papaya
kava kava
pau d'arco
bioflavonoids
selenium
germanium
grapeseed extract
echinacea
proteolytic enzymes
aloe vera
glucosamine
shark
cartilage

PrimaryApplications of Noni
abrasions
arthritis
atherosclerosis
bladder infections
boils bowel disorders
burns cancer
chronicfatigue syndrome
circulatory weakness
colds congest ion
cold sores constipation
depression diabetes
eye inf lammations fever
fract ures gastric ulcers
gingivit is headaches
high blood pressure immune
weakness
indigestion intestinal parasites
kidney disease menstrual



--
Vitanet &reg



Solaray - Ultimate Nutrition - Actipet Pet supplements - Action Labs - Sunny Greens - Thompson nutritional - Natural Sport - Veg Life Vegan Line - Premier One - NaturalMax - Kal

(http://vitanetonline.com/forums/Index.cfm?CFApp=1&Message_ID=570)
---
Digest Active - For Occasional Indigestion



Date: June 29, 2005 02:39 PM
Author:
Darrell Miller (dm@vitanetonline.com)
Subject: Digest Active - For Occasional Indigestion

It feels great when you've eaten well and your body has been energized with nutrients. But with your busy schedule, you might not always be able to eat well, and your body might not have the time or energy to properly digest your meals. The result: occasional indigestion and low energy because your food doesn't get broken down enough to release the energizing nutrients you need. And poor digestion can lead to long-term health imbalances. To reclaim the energy from your nutrients, Source Naturals, the science company, introduces DIGESTACTIV, a Bio-Aligned Formula™ designed to work with your body to stimulate optimal digestion. DIGESTACTIV contains the high potency, broad-spectrum blend of digestive enzymes found in our best-selling ESSENTIAL ENZYMES™, plus digestion-stimulating ingredients such as bromelain, papain and ginger. When you want digestive stimulation along with the nutrient releasing power of ESSENTIAL ENZYMES for occasional indigestion, take DIGESTACTIVE.
Bio-Aligned™ Digestive Support
DIGESTACTIV™ is scientifically formulated to support the body systems involved in healthy digestion. There are herbs and other ingredients to promote the digestive stimulant system and enzymes to promote the digestive systems for releasing nutrients from food. These ingredients work together to optimize the amount of energizing nutrients you can assimilate from your meals and to relieve occasional indigestion, occasional constipation, sour stomach, bloating and gas.
Digestive Stimulant System
DIGESTACTIV contains many ingredients that help stimulate your digestive process to promote healthy nutrient accessibility. Betaine HCl (hydrochloric acid) supports the acidic environment needed in your stomach to digest food. The bitter herbs gentian, ginger, peppermint and quassia all stimulate the appetite and the gastric juices needed for digestion. Bioperine® is a pepper extract that increases thermogenic, or heat generating reactions in the gastro-intestinal tract, which facilitates enhanced bioavailability of nutrients.
Nutrient Digestion Systems
DIGESTACTIV also contains enzymes that work throughout the varying sections and pH (or acidity) levels of your digestive system. For the carbohydrate digestive system, there are amylase, amyloglucosidase and lactase. Amylase and amyloglucosidase convert starch into smaller, simpler sugars. Lactase breaks down the milk sugar lactose, which many adults are unable to digest. For the protein digestive system, there are acid stable protease and vegetarian pancreatin to promote protein digestion in a wide range of pH levels. Additional protein digestion support comes from the pineapple enzyme bromelain, the Papaya enzyme papain, and betaine HCl, which promotes the acidity level needed to denature proteins for digestion of their building blocks, amino acids. For the fat digestive system, there is lipase to promote the healthy breakdown of fats, or triglycerides, into their nutrient building blocks, fatty acids and glycerol.
For the fiber digestive system, there are cellulase and hemicellulase to break down the sturdy cell walls in fibrous plants, thereby releasing more nutrients for digestion.
Popular Efficacy
DIGESTACTIV contains all the key ingredients found in the best-selling ESSENTIAL ENZYMES™. ESSENTIAL ENZYMES is a popular product because it addresses body systems in addition to symptoms* of digestive imbalance. And it works. Increasing the breakdown of nutrients in the digestive system results in fewer digestive symptoms* as well as better nutrient availability. And DIGESTACTIV has added enzymes and herbs to promote digestive stimulation for relief of occasional indigestion. Source Naturals is pleased to partner with your local health food store to bring you the unique health benefits of DIGESTACTIV. There is a revolution underway in how we think about and maintain our health, and natural food stores and outlets are at the forefront. You can benefit right now—long before word spreads to the general public—with the innovative nutrition of Source Naturals DIGESTACTIVE.
Health Strategies for Digestive Wellness
• Eat slowly to give your body time to generate digestive juices as well as savor your food.
• Eat a balanced, whole foods diet to maximize your access to energizing bioavailable nutrients.
• Drink plenty of water to supply much needed fluid for digestion.
• Try to relax when eating, to promote the flow of your digestive juices.
• Stay active, because regular exercise helps to promote healthy digestion.
• Eat plenty of fiber to provide your GI tract with the bulk needed for healthy digestion.
• Eat probiotics, beneficial bacteria that help you digest foods These include acidophilus, which is found in yogurt, and bifidus.
• Eat prebiotic carbohydrates found in fruits and vegetables, such as FOS (fructooligosaccharides), to feed the friendly bacteria that live in your intestines and help your digestion.
• Supplement your diet with digestion promoting products such as Source Naturals probiotics ACIDOPHILUS, LIFE FLORA™, SUPER CARROT ACIDOPHILUS™, and BIFIDYN™, prebiotic NUTRAFLORA® FOS, and fibers such as CHOLESFIBER™, GRAPEFRUIT PECTIN, GUAR GUM, OAT BRAN 1000™, and PSYLLIUM HUSK POWDER.

DigestActiv™ is a Bio-Aligned Formula™ Multi-System Support for Occasional Indigestion

Carbohydrate Digestive System: Amylase, Amyloglucosidase, Lactase

Protein Digestive System: Vegetal Analog of Pancreatin, Acid Stable Protease, Bromelain, Papain, Betaine HCl

Fat Digestive System: Lipase

Digestive Stimulant System: Betaine HCl, Bioperine®, Gentian Root, Ginger, Peppermint, Quassia

References
Bland. J. (1993). Digestive Enzymes. Keats Publishing Co. Holcenberg, J. et al. (1981). Enzymes as Drugs. John Wiley and Sons: New York. 331-340. Linder, M. (1991). Nutritional Biochemistry and Metabolism. Appleton & Lange. * The term symptom as used above refers to the effects of nutrient shortages or imbalances and is not related to the diagnosis, treatment, cure, or prevention of any disease.



--
Vitanet &reg



(http://vitanetonline.com/forums/Index.cfm?CFApp=1&Message_ID=533)
---
SUMMARY OF SPECIFIC ACTIONS ASSOCIATED WITH CAPSICUM



Date: June 23, 2005 11:31 AM
Author:
Darrell Miller (dm@vitanetonline.com)
Subject: SUMMARY OF SPECIFIC ACTIONS ASSOCIATED WITH CAPSICUM

SUMMARY OF SPECIFIC ACTIONS ASSOCIATED WITH CAPSICUM
The following are specific actions associated with capsicum and the conditions it can help relieve.
• can help to stop both internal and external hemorrhaging
• facilitates the healing of ulcers
• high flavonoid content makes it a good antioxidant
• boosts heart action without raising blood pressure
• improves the ratio of HDL to LDL cholesterol
• supports vessel and capillary elasticity
• helps to protect against heart disease and stroke
• may help to minimize damage from heart attack or shock
• works to re-build and heal injured stomach tissue
• rich in vitamin C, it strengthens the immune system
• promotes better digestion by boosting HCL secretion
• acts to equalize blood pressure
• may help to increase thermogenesis or the burning of fat
• topical use relieves pain of arthritis, surgical scars, shingles etc.
• used on the skin, may help to protect against frostbite
• serves as a powerful catalyst for other herbs
• helps to relieve psoriasis

PRIMARY MEDICINAL APPLICATIONS OF CAPSICUM
appetite stimulant arthritis
asthma atherosclerosis
bleeding (internal and external) blood pressure
bronchitis burning feet
chills circulatory disorders
colds congestion
depression diabetic neuropathy
fatigue frostbite (prevention)
heart ailments heart attack
hemorrhage indigestion
infection laryngitis
migraines (cluster headaches) mouth pain
nausea nosebleeds
general pain phlebitis
pleurisy psoriasis
rheumatism shock
sore throat strokes
tennis elbow tonsillitis
toothache ulcers
varicose veins wound bleeding

Substances that Complement Capsicum As previously mentioned, Capsicum is frequently added to herbal combinations in order to boost and potentiate their action.

The following herbs create particularly good herbal complements with Capsicum: garlic, ginger, hawthorn berry, peppermint, myrrh, yucca, gotu kola, parsley, ro s e m a ry, echinacea, kelp, ginseng, ginkgo, bayberry, slippery elm, black walnut, Papaya, pep- permint, fennel, St. John's Wort, and lobelia.

(http://vitanetonline.com/forums/Index.cfm?CFApp=1&Message_ID=408)
---
Home Spa Secrets



Date: June 12, 2005 01:55 PM
Author:
Darrell Miller (dm@vitanetonline.com)
Subject: Home Spa Secrets

Home Spa Secrets by Carol Perkins Energy Times, July 12, 2003
The luxurious feeling that comes over you in a pampering spa atmosphere can be yours at home without having to venture out to an exclusive resort. Lock the door, put on relaxing music and fill the air with luscious scents. Rejuvenation, regeneration and health-promoting sensations await!
If you decide to indulge in a home spa, cleansing, detoxifying and kicking back in an unstressed atmosphere, you can prepare yourself for your spa activities by sipping what Ann Louise Gittleman, PhD, calls a "Living Beauty Elixir," a blend of eight ounces of unsweetened cranberry juice with two teaspoons of a green superfood mixture "rich in purifying chlorophyll and detoxifying antioxidants and nutrients."
This drink, as Dr. Gittleman points out in The Living Beauty Detox Program (Harper), "helps the liver... open up the detoxification pathways....It's a marvelous cleanser for the lymphatic system...removing wastes from the cells via the connective tissue." The green food mixture that Dr. Gittleman recommends includes nutritious items available from your local natural food store that contain chlorophyll-rich foods such as chlorella and spirulina.
Dim the Lights, Light the Candles
Setting a relaxed, soothing atmosphere is a vital part of the total home spa experience. For the right kind of luxurious ambiance, Aloha Bay's Bright Bouquets candle offers three fragrances in one vase for a selection of tantalizing aromas. Improving the experience, these 100% pure natural wax blends offer about 100 hours of clean burning for an seemingly endless at-home spa getaway (1-800-994-3267, www.alohabay.com). Once you have your candles lit and your bathtub running, you can boost your bathing experience with botanicals from the sea.
According to Linda Page, ND, PhD, author of Healthy Healing (Healthy Healing Publications), "Beauty treatments from the sea are one of nature's most ancient beauty therapies. In Greece, Aphrodite's beautiful skin, hair and sparkling eyes were attributed to plants from the sea. The collagen in sea plants is great for relieving wrinkles and brown spots."
Dr. Page suggests making a seaweed mask by mixing 1/2 tablespoon of ground kelp flakes with a tablespoon of aloe vera gel, leaving this mixture on your face and neck for 10 minutes. "This can help heal scars from facial surgery and is also good for the thyroid. Over 15 million people may have a low thyroid."
Another great mask can be made from derma e's deliciously soothing Papaya and Soy Milk Clarifying Facial Mask. Designed especially for sensitive skin, this soothing mask helps exfoliate dead skin cells and clean pores of pollution and debris while conditioning and nourishing for silky skin (1-800-521-3342, www.dermae.net).
Seaweed Bath
Dr. Page also recommends filling your tub with seaweed, which will turn the water a refreshing green. She says that "packaged seaweed soaks can be put right into the tub, or they can be used in a muslin bag which is placed in the water. That makes for an easier clean-up.
"Fill the tub about two-thirds full with very hot water, put in the seaweed (dried or fresh), which will make the water look like a green sea garden. Keep the water filling the tub slowly to maintain a warm temperature and stay in it for about 20 to 25 minutes. It's great for detoxification, and you can enhance the experience with a few drops of lavender and chamomile."
The gel from the seaweed will coat your skin. When the gel comes off, the bath is over and you have received the full regenerative effects of the plants. When you use this bath as part of your home spa, Dr. Page says that about 45 minutes should be longest you stay in the tub, and if you're using stimulating botanicals like cayenne or ginger, take these after the bath, not before.
After you climb out of the bath, you can give yourself a complete manicure with Baywood's all-in-one hand and nail formula made of dead sea salts, herbs and essential oils. Appropriately named, Baywood's Complete Manicure cream exfoliates and replenishes your skin with nutrients making it feel soft and silky in minutes (1-800-481-7169, www.bywd.com). Then you can apply soothing, nourishing creams to your hands with DreamTime's Hand Cozys that soothe away aches and arthritic pain, and comfort overworked hands. Designed like large oven mitts, these fashionable gloves make a perfect at-home spa treatment when used with your favorite nourishing hand lotion. The warmth of the Hand Cozys help your skin absorb lotion more readily, making your hands soft and supple (1-877-464-6702, www.Dreamtimeinc.com).
Relax to the Max
You should further enhance your spa experience with soothers like Intensive Care Capsules from Annemarie Borlind. These Intensive Care Caps are a weekly replenishment treatment designed to repair damage from sun and wind, offering significant relief from dry skin. Each capsule contains a high concentration of borage seed oil and natural ceramide to deliver new moisture, vitality and elasticity, while being gentle enough for even the most sensitive skin (1-800-447-7024: request a free beauty newsletter; www.borlind.com).
And you can reward your skin with Zia's Body Butter. This dream cream combines mango and shea butters to actually heal the skin while moisturizing it (1-800-334-7546, www.zianatural.com).
Feet Time
An indulgent highlight of your home spa experience can be treating your feet to relaxing rubs and aromatherapy.
As Frazesca Watson points out in Aromatherapy Blends & Therapies (Thorsons), a drop or two of lavender and chamomile added "to a bowl of warm water and soak(ing) the feet for approximately 10 minutes... (can) help colds, varicose veins, athlete's foot, sore and painful feet, and swollen ankles."
The most important element of your foot soak, like everything in your home spa treatment, is the calming and relaxing effect. Healing and soothing, these treatments can keep you on an even temperament in a hectic world.
So shut the light, close the shades, light the candles and get ready to spa.


--
Vitanet &reg


Solaray - Ultimate Nutrition - Actipet Pet supplements - Action Labs - Sunny Greens - Thompson nutritional - Natural Sport - Veg Life Vegan Line - Premier One - NaturalMax - Kal

Where to find Super CranActin on VitaNet?

(http://vitanetonline.com/forums/Index.cfm?CFApp=1&Message_ID=302)