Promote Healthy Respiratory System With Horehound
---



Date: September 21, 2009 11:12 AM
Author: Darrell Miller (dm@vitanetonline.com)
Subject: Horehound Herb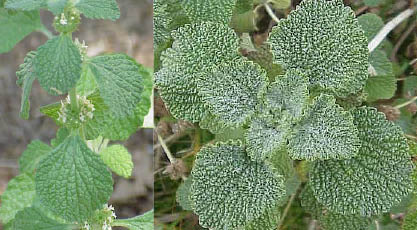 Horehound has been around for thousands of years. The Romans used this herb in a combination as an antidote for poison. The horehound plant is a bushy plant that produces numerous annual branching stems. The plant is a foot or more in height and has whitish flowers. The leaves are much wrinkled, opposite, petiolate, and about an inch long. They are covered with white, felted hairs that give them a wooly appearance. The leaves have a strange, musky smell that can be diminished by drying the plant. Horehound is known to flower between June and September.
An ancient Greek physician by the name of Galen first recommended horehound for use in treating respiratory conditions. Early European physicians also used horehound to treat respiratory ailments. Early settlers in North America brought horehound with them to treat coughs, colds, and tuberculosis. The herb was also used to treat hepatitis, malaria, and intestinal worms. Horehound was also used to promote menstruation and sweating. Most commonly, the herb is used to treat colds and coughs, to soothe the throat and loosen mucus in the chest. Horehound is a well-known lung and throat remedy.
Warm infusions of horehound are able to relieve congestion and hyperemic conditions of the lungs. They do this by promoting an outward flow of blood. In large doses, horehound will work as a mild laxative. Applying the dried herb topically is a great way to treat herpes simplex, eruptions, eczema, and shingles.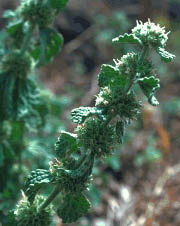 The Romans praised horehound because of its medicinal purposes. Its Latin name Marrubium is derived from the word Maria urbs, which is an ancient town of Italy. The plant was called the 'Seed of Horus" or the 'Bull's Blood,' and the 'Eye of the Star' by the Egyptian Priests. Horehound was a main ingredient in Caesar's antidote for vegetable poisons. It was recommended, in addition to its uses in coughs and colds, for those that had drunk poison or had been bitten by serpents. Horehound was once thought of as an anti-magical herb. Additionally, horehound is a serviceable remedy against cankerworm in trees. Some believed that if it is put into new milk and set in a place where there are a lot of flies, it will quickly kill all of them.
The marrubiin content of horehound is believed to be the responsible component, giving it its ability to stimulate bronchial mucosa secretions. This information was obtained by German research done in 1959. Horehound can be used as a safe and effective expectorant.
The entire horehound plant should be used to provide alterative, anti-inflammatory, antitussive, aromatic, bitter, diaphoretic, diuretic, expectorant, mild purgative, stimulant, and stomachic properties. The primary nutrients found in this herb are iron, potassium, sulfur, and vitamins A, B-complex, C, E, and F. Primarily, horehound is extremely helpful in dealing with asthma, colds, coughs, croup, lung ailments, excessive mucus, phlegm, and respiratory problems.
Additionally, this herb is beneficial in treating bronchitis, infectious diseases, earaches, external eczema, fevers, glandular problems, jaundice, absent menstruation, and external shingles. For more information on the many beneficial effects provided by horehound, please feel free to contact a representative from your local health food store.
Our Price: - $ 9.75 ...






Guarantee:
VitaNet® LLC Offers a 100% Satisfaction Guaranteed!