Prickly Ash Can Help Boost Your Health Naturally
---



Date: September 22, 2009 10:53 AM
Author: Darrell Miller (dm@vitanetonline.com)
Subject: Prickly Ash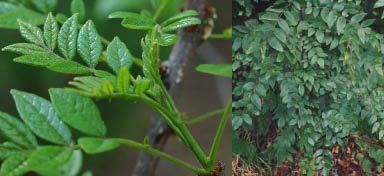 The prickly ash plant is a tall shrub that is often described as a small tree. It can usually be found growing up to a height of twenty feet. The shrub can be distinguished by its barbed stalks and branches. The leaves of this plant are covered with fine hair-like material when they are young. As the leaves mature, they become smooth and develop spots of resins on the outer surface. When crushed, the leaves give out a fragrance that is similar to that of the lemon. The shrub is responsible for bearing green colored flowers. These appear in bunches on old wood before the leaves. Reddish-brown casings can be found on the wood, which house black seeds that are spicy to taste. The prickly ash shrub can be found in the region that ranges from Canada to Virginia and Nebraska.
The Native American tribes used prickly ash for toothaches and infection. Subsequently, it appeared in the U.S. Pharmacopoeia from 1829 to 1926. It was also found in the National Formulary from 1916 to 1947 as a treatment for rheumatism. This herb was often used in the South during cholera and typhus epidemics. There, it was able to produce positive results. Prickly ash is often used in combination with a variety of other herbs.
Samuel Thomson, a nineteenth-century herbalist, considered prickly ash to be a valuable natural stimulant. It helps with problems such as rheumatism, cold hands and feet, ague, and fever. This herb is responsible for stimulating circulation, which is essential for a healthy body. Prickly ash can also help circulation that is impaired. This is the case in cold extremities and joints. Additionally, this herb can help with arthritis and lethargy because of its stimulant action and because it shows promise as way to enhance the immune system and relieve exhaustion.
Prickly ash can be used as a poultice to help speed up the healing of wounds and preventing infection. Also, it helps increase the production of saliva. This helps to eliminate mouth dryness. The bitter and sweet qualities of this herb are responsible for helping to heal deficiencies in the heart, lungs, spleen, and intestine. These qualities also help to strengthen them. As an example, prickly ash has been used to treat ulcers, asthma, and colic. Prickly ash is also used to aid digestion. Additionally, it helps in relieving feminine problems such as premenstrual cramps. This herb also is used to treat skin diseases.
The bark and berries of the prickly ash plant are used to provide alterative, anthelmintic, antiasthmatic, antispasmodic, astringent, blood purifier, sialagogue, and stimulant properties. Primarily, prickly ash is extremely beneficial in dealing with poor circulation, fevers, paralysis, mouth sores, ulcers, and wounds. Additionally, this herb is very helpful in treating ague, arthritis, asthma, blood impurities, cholera, colic, uterine cramps, diarrhea, edema, gas, gastric disorders, indigestion, lethargy, liver disorders, rheumatism, primary tuberculosis, skin diseases, syphilis, thyroid problems, and typhus.
In order to obtain the best results when supplementing with this, or any herb, it is important to consult your health care provider before beginning any regimen while on prescription medications. For more information on the many beneficial effects provided by prickly ash, please feel free to consult a representative from your local health food store with questions.
Guarantee:
VitaNet® LLC Offers a 100% Satisfaction Guaranteed!