Aid Digestion With Ginger Root
---



Date: September 29, 2009 01:21 PM
Author: Darrell Miller (dm@vitanetonline.com)
Subject: Ginger Root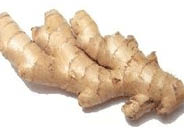 Medicinally, ginger has been used for thousands of years. The herb was first used in tropical Asian climates. The Greek historian Dioscorides recommended ginger for the stimulation of the production of digestive juices and also to fight chills and colds. This herb has been used by the Chinese for many ailments including colds, nausea, and indigestion. The introduction of ginger to America is credited to the Spaniards during the sixteenth century. From 1820 to 1873, ginger was listed in the U.S. Pharmacopoeia.
Ginger is believed to have blood-thinning properties, along with the ability to lower blood cholesterol levels. The herb is both a blood stimulant and a cleansing herb. Ginger is also used for respiratory problems like colds, sore throats, bronchitis, congestion, headaches, and pain. This herb is also known to help with nausea, kidney problems, heart problems, fever, vomiting, cramps, and in herbal combinations to aid in the effectiveness of other herbs. Ginger is well known for its medicinal properties, as it is used for a variety of ailments including menstrual symptoms, inflammation, arthritis, high cholesterol, liver problems, gastrointestinal problems, and motion sickness.
Recent studies have been very convincing as to the value of ginger. This herb contains terpenses, which are chemically similar to those found in camphor and turpentine. Additionally, researchers believe that there are two natural antibiotics that have been found in ginger. Ginger has been found to stop the growth of bacteria and also has the ability to relieve dizziness and motion sickness. This herb may help in preventing heart attacks and also contains anti-inflammatory agents. Studies involving seven patients with rheumatoid arthritis who have tried numerous conventional drugs, which provided only temporary or partial relief, were given ginger. All of the patients reported significant improvement, pain relief, reduction in swelling, and improved mobility from the ginger therapy. Additional studies found similar results, with 75 to 100 percent of the patients having relief and improvement as a result of ginger supplementation.

Of all its effects, ginger is probably best known for its positive effect on the gastrointestinal system. One study found that powdered ginger was more effective in treating motion sickness than some common over-the-counter treatments, without causing drowsiness. Out of thirty-six volunteers for the trial, the twelve who were given ginger did better than the twelve who received an over-the-counter preparation and the twelve who received a placebo. Ginger contains zingibain, which is a digestive enzyme that is beneficial for digestion. Ginger root may have potential for easing the morning sickness that is often associated with the early months of pregnancy.
The root of the ginger plant is used to provide alterative, antacid, anti-inflammatory, carminative, diaphoretic, diuretic, emmenagogue, febrifuge, rubefacient, sialagogue, and stimulant properties. The primary nutrients found in this herb are calcium, iron, magnesium, phosphorus, potassium, protein, sodium, and vitamins A, B-complex, and C. Primarily, ginger is extremely beneficial in treating bronchitis, childhood diseases, poor circulation, cods, colic, colitis, stomach cramps, diarrhea, dizziness, fatigue, fevers, flu, gas, gastric disorders, headache, heart problems, indigestion, morning sickness, motion sickness, nausea, sore throat, and vomiting. Additionally, this herb is very helpful in dealing with colon problems, coughs, uterine cramps, hemorrhage, intestinal problems, kidney problems, paralysis, sinus problems, and toothaches.
Our Price: - $ 14.99 ...






Our Price: - $ 9.49 ...






Guarantee:
VitaNet® LLC Offers a 100% Satisfaction Guaranteed!