Ginkgo Can Help Improve Blood Flow And Mental Health
---



Date: October 01, 2009 11:57 AM
Author: Darrell Miller (dm@vitanetonline.com)
Subject: Ginkgo Biloba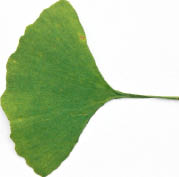 In the past decade, ginkgo has received much attention. It has been revered throughout China and other areas of Asia for thousands of years. However, its popularity increased in Western countries. An increase in sales can be attributed to interest in the benefits of ginkgo on conditions that are associated with aging like Alzheimer's, memory loss, dementia, and circulatory disorders. Often, gingko is used to increase the blood flow to the brain, which improves memory problems like Alzheimer's, to prevent strokes, and to increase blood circulation through vasodialation. The improved circulation is also thought to improve ear conditions, help blood flow to the retina, aid in preventing muscular degeneration, reduce frequency of asthma attacks, and help transplant recipients avoid rejection.
The ability of ginkgo to boost brain function has been studied extensively. Most importantly, ginkgo increases oxygen supply to brain cells, as the brain is the body's most sensitive organ to oxygen deprivation. Additionally, ginkgo has been used to improve electrical transmission in nerves and supply more oxygen and nutrients to brain cells. The effect that ginkgo has on the brain and circulatory system disorders seems to be extremely promising for a variety of conditions.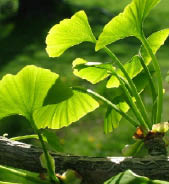 Ginkgo has also been found to be effective in treating migraine headaches. In one study that took place in 1975, ginkgo extract was given to individuals who were suffering from migraines. Results concluded that eighty percent of the patients showed improvement or were cured of the condition.
Ginkgo extract has also helped dementia that results from poor blood flow to the brain. Senile dementia is often recognized by depression, unusual fatigue, and memory problems. Ginkgo has the ability to help improve circulation to the brain tissue, which in turn improves brain function.
Blood platelet aggregation, or clotting, can cause serious problems in the body. Among these are strokes, heart attacks, and coronary thrombosis. It has been found that ginkgo can reduce the tendency for platelets to stick together and prevent them from forming clots in the arteries and veins.
The brain and nervous system are extremely sensitive to free-radical damage because of the high percentage of unsaturated fatty acids. It has been found that ginkgo's antioxidant activity is particularly powerful in these areas, along with the eye and retina.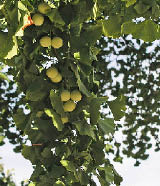 This is extremely helpful in conditions like retinopathy, cataracts and macular degeneration. The central nervous system possesses fat lipids in the cell membranes that are typically attracted by free radicals. Ginkgo can help protect these cell membranes and prevent condition which can occur in the brain and nervous system that are often associated with aging, like memory loss.
The leaves of the ginkgo plant are used to provide adaptogen, alterative, antioxidant, antiseptic, and stimulant properties. Primarily, ginkgo is extremely helpful in treating ADHD, Alzheimer's disease, lack of attention span, blood clots, cardiovascular disorders, poor circulation, dementia, dizziness, edema, impotence, inflammation, ischemia, memory loss, lack of mental clarity, multiple sclerosis, muscular degeneration, PMS, Raynaud's disease, senility, stress, stroke, and tinnitus.
Additionally, this herb is very helpful in dealing with allergies, angina, anxiety, arthritis, asthma, cancer, carpal tunnel syndrome, coughs, depression, lack of equilibrium, eye problems, hearing problems, hemorrhoids, lung disorders, migraines, mood swings, toxic shock syndrome, transplant rejection, varicose veins, vascular problems, and vertigo.
Our Price: - $ 9.90 ...






Our Price: - $ 5.50 ...






Guarantee:
VitaNet® LLC Offers a 100% Satisfaction Guaranteed!