Pine Bark Can Boost Health And More
---



Date: October 07, 2009 11:25 AM
Author: Darrell Miller (dm@vitanetonline.com)
Subject: Pine Bark Extract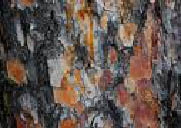 Many Native American tribes relied on the bark of pine trees for its ability to treat a number of disorders. The Annedda pine was called the "tree of life" due to its marvelous healing benefits. Jacques Cartier, a noted explorer in 1535, wrote in his diaries about the early medicinal uses for pine tree bark. Cartier and his crew came down with scurvy after being caught in the bitter snows of Quebec and living on hard biscuits and cured meat. Multiple men died before Quebec Indians approached them and made a tea from the bark of a pine tree. After drinking the tea and applying poultices to their wounds, they were soon healed. The miraculous recovery is actually a result of the vitamin C and bioflavonoids in the bark. A French professor discovered Cartier's account and became intrigued with studying pine tree bark. He isolated a certain kind of proanthocyanidin flavonoids from the extract and later found it to have antioxidant attributes.
Pine bark extract has become an important herbal remedy due to its antioxidant power. It is responsible for binding with collagen fibers and helping to restore elasticity in the skin. It also protects the body from free-radical damage, which prevents excess and premature wrinkles. Pine tree bark also protects capillaries from free-radical damage that can cause phlebitis, varicose veins, and bruising. Those people who are suffering from skin conditions like psoriasis can also be benefited from pine bark extract. Along with being an antioxidant, pine bark is a natural anti-inflammatory. It helps heal joint pain that is associated with things such as arthritis and sports injuries. This herb helps to control and prevent edema and bursitis.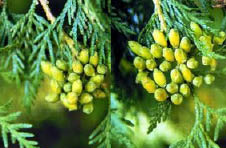 Pine bark extract also helps with eyesight. It is responsible for reducing the risk of and treating diabetic retinopathy. Multiple studies have concluded that it is beneficial in improving night vision. One study even found marked improvement in visual performance in the proanthocyanidin group over a placebo group.
Additionally, pine bark extract may also help in inhibiting cellular mutations like tumors. Reports have found that this herb can help to prevent cellular deterioration in breast tumors and cardiovascular disease. There is also evidence that this herb possesses antiulcer properties that may help prevent the formation of undesirable chemicals in the stomach.
Pine bark can also benefit other conditions with its proanthocyanidin therapy. Among these are autoimmune disorders such as lupus, neural problems such as Parkinson's disease and multiple sclerosis, and vascular problems like heart disease, atherosclerosis, and stokes. Pine bark extract can also treat common complaints such as insomnia, flu, and even the common cold. This herb is very helpful in improving memory, longevity, and the prostate.
Additionally, its stimulant properties are responsible for decreasing the production of histamines in allergic reactions like hay fever. In order to obtain the best results when supplementing with this, or any herb, it is important to consult your health care provider before beginning any regimen. For more information on the many beneficial effects provided by pine bark extract, please feel free to consult a representative from your local health food store with questions.
Our Price: - $ 8.52 ...






Our Price: - $ 4.82 ...






Guarantee:
VitaNet® LLC Offers a 100% Satisfaction Guaranteed!