Help Kidney And Bladder Function With Cornsilk
---



Date: October 16, 2009 03:57 PM
Author: Darrell Miller (dm@vitanetonline.com)
Subject: Corn Silk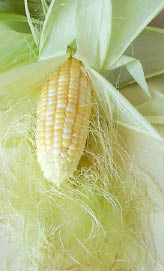 Cornsilk is an herbal remedy that is made from stigmas, which are the yellowish thread-like strands, found inside the husks of corn. Stigmas are found on the female flower of corn and are a member of the grass family. This part of the corn plant measurers four to eight inches long and is collected for medicinal use before the plant is pollinated. Cornsilk can also be removed from corn cobs for use as a remedy. If fertilized, the stigmas will become dry and brown, with yellow corn kernels develop. Native to North America, corn now grows around the world in warm climates. Cornsilk is also known as mother's hair, Indian corn, maize jagnog, Turkish corn, yu mi xu, and stigmata maydis.
Once used by the Inca tribe, cornsilk is thought to have originated in Central America. Traditionally, this herb was used to treat urogenital infections. Cornsilk is also used for bladder complaints, as it has a great cleansing effect on the urea as it circulates. This herb is also extremely valuable for the treatment of renal and cystic inflammation. Cornsilk helps with kidney problems, inflamed bladder, and prostate gland problems. This herb may be helpful for bed-wetting that is caused by an inflamed bladder. Additionally, it works to rid the body of morbid deposits by using the antiseptic properties that it is equipped with. Cornsilk has been used by physicians as a diuretic for conditions of cystitis.
Some herbalists believe that cornsilk is best when it is used fresh. However, it also can be found in dried forms. Although cornsilk is typically collected from the female flower or from corn cobs, cornsilk is available commercially in powdered and capsule form and as an extract. Cornsilk is often brewed as a tea and is considered to be very soothing as a beverage. This tea or infusion can be made by pouring one cup of boiling water over two teaspoons of dried cornsilk. Then, the mixture is covered and steeped for ten to fifteen minutes. It is recommended that this tea be consumed three times each day. Additionally, a tincture of one teaspoon of cornsilk can be taken three times each day. This tincture can be purchased over the counter or made at home. At home, it is made by mixing the herb with water or alcohol at a ratio of 1:5 or 1:10. Cornsilk can also be purchased in capsule form with the usual dosage for 400-mg capsules being two capsules with meals three times daily.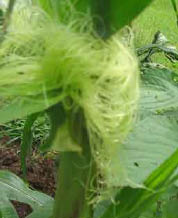 The silk of cornsilk is used to provide alterative, antilithic, antiseptic, cholagogue, diuretic, demulcent, lithotriptic, mucilant, and mild stimulant properties. The primary nutrients found in this herb are silicon, PABA, and vitamins K and B. Primarily, this herb is extremely beneficial in dealing with heart conditions, kidney problems, urinary incontinence, and urinary problems.
Additionally, this cornsilk has been proven to be extremely helpful in treating arteriosclerosis, bed-wetting, high blood pressure, high cholesterol, cystic irritations, gonorrhea, obesity, and prostate problems. For more information on the many beneficial effects provided by cornsilk, please contact a representative from your local health food store.
Our Price: - $ 7.13 ...






Our Price: - $ 10.50 ...






Guarantee:
VitaNet® LLC Offers a 100% Satisfaction Guaranteed!