Ease The Digestive Tract With Gentian Herb
---



Date: December 17, 2009 04:23 PM
Author: Darrell Miller (dm@vitanetonline.com)
Subject: Gentain Herb Can Sooth The Digestive Tract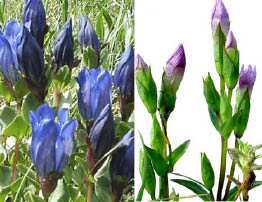 The gentian plant is an herbaceous perennial with fleshy root and fat hollow stems. The leaves of the plant are ovate and pleated, while the flowers are yellow. The root of the plant often smells aromatic and tastes sweet at first and then bitter.
Gentian was used as a stomach tonic and aid in digestion in Ancient Rome. This herb is native to Europe and western Asia. Generally, gentian was consumed as a tea or alcoholic beverage. Gentian was an official drug in the Untied States Pharmacopoeia from 1820 to 1955 and was used as a gastric stimulant. At one point in time, this herb was used and acclaimed by medical science as being very beneficial for mankind.
Gentian was used to reduce fevers by cooling the system. It contains a bitter principle, which is known as amarogentin, which stimulates the glands, and includes the adrenals and thyroid. This herb helps in the production of bile, which can have a positive effect on the liver and gallbladder. Gentian is also used to clean the bowels, stimulate the pancreas, stimulate circulation, aid in the digestive process, and help with female problems. This herb has historically been used to treat wounds and been taken internally for inflammation from arthritis, jaundice, and a sore throat. Gentian is considered to be a great herb for strengthening the entire body and for use as tonic when it is combined with other herbs.
German scientists have performed studies which confirm that this herb is useful as a digestive aid. Herbal bitters, including gentian, are recommended for the treatment of indigestion. The bitter taste receptors located in the tongue are known for their ability to stimulate the digestive processes by increasing the flow of gastric juices and bile. The alkaloid found in gentian, gentianine, has been shown to contain anti-inflammatory activity in animal studies.
Internally, gentian is used as a liver tonic, to treat loss of appetite, digestive problems, flatulence, and insufficient production of gastric juices and saliva. This herb is responsible for stimulating the taste buds and promoting the flow of saliva, gastric juices, and bile. Because of this, gentian can be used in cases of anorexia, and in homeopathic medicine as well. There are no external uses or aromatherapy and essential oil uses for gentian. It should be noted that gentian should not be used by those with gastric or duodenal ulcers.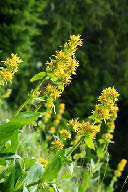 The root of the gentian plant is used to provide alterative, anthelmintic, anti-inflammatory, antiseptic, antispasmodic, blood purifier, emmenagogue, febrifuge, hepatic, sialagogue, stimulant, stomachic, and vulnerary properties. The primary nutrients provided by gentian include inositol, iron, manganese, niacin, silicon, sulfur, vitamins F and B-complex, and zinc. Primarily, gentian is extremely beneficial in treating loss of appetite, poor circulation, gastric disorders, indigestion, jaundice, and liver disorders. Additionally, this herb is very helpful in dealing with anemia, blood impurities, colds, constipation, stomach cramps, diarrhea, dysentery, fevers, gas, gout, heart burn, absence of menstruation, nausea, spleen ailments, urinary problems, worms, wounds, and yeast infections. For more information on the many beneficial effects provided by gentian, please contact a representative from your local health food store with questions.
Our Price: - $ 12.00 ...






Guarantee:
VitaNet® LLC Offers a 100% Satisfaction Guaranteed!