Improve Your Health With Germanium Trace Mineral
---



Date: March 30, 2010 05:10 PM
Author: Darrell Miller (dm@vitanetonline.com)
Subject: Germanium and Oxygen absorption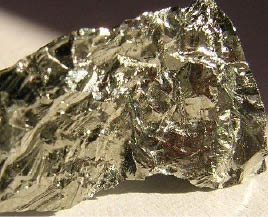 Germanium, like gold and silver, is a naturally occurring trace element. Although it is considered a trace mineral, it is also referred to as a semimetal. There is no simple difference between a metal and a mineral. Many people have become interested in and excited about this product. However, little research was done on germanium until 1950.
This trace mineral is important in the body for many reasons. It helps to improve oxygenation on a cellular level which is essential for keeping the immune system healthy and also for eliminating toxins from the body. Life depends upon an adequate availability of oxygen. Germanium is responsible for enabling better usage of oxygen on a cellular level.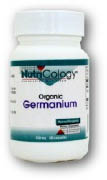 Reports have stated that germanium has many beneficial effects. It has been used to reduce pain. Additionally, it has been found to help with respiratory diseases in order to improve oxygen utilization. Evidence has also been found that germanium is able to help improve circulation. In Raynaud's disease cases, germanium is able to help improve warmth in the fingers and toes within one half hour. For those individuals who are healthy, warm occurred within minutes. Germanium may also benefit those people who are suffering from strokes or an insufficient amount of oxygen. This substance may also help to remove or detoxify the body of metal poisoning through its chelating ability. Germanium is often recommended for those dealing with liver disease and arthritis.
Germanium possesses both antiviral and antitumor properties. This trace mineral was found to slow the progression and speed of tumors, which in turn prolonged life. Research is continuing in Japan which is studying the effects of germanium-132, which is also known as Ge-132, on different forms of cancer and disease. It may help the body by increasing oxygen supply, to which cancer cells are extremely sensitive. With oxygen utilization improved, the cancer cells may not be able to survive. Additionally, American scientists are in the process of researching this product.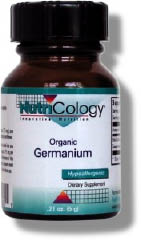 Germanium was first discovered to be beneficial to one's health by a Japanese scientist by the name of Dr. Kazuhiko Asai. Dr. Asai, a chemist, became interest in germanium extraction from coal. After hearing reports that Russians used germanium as a rejuvenator, he studied the germanium in plants. From studies he concluded that germanium was able to enhance oxygen utilization in both plants and animals. Additional studies with mice led him to find that less oxygen was required in order to maintain respiration, as long as those tissues were supplemented with germanium.
Research has determined that germanium may be beneficial in helping with conditions including cancer, allergies, arthritis, cholesterol, viral infections, and AIDS. This trace element has proven to be successful in a variety of studies. Additionally, the benefits of this substance are just beginning to be
understood. Germanium will, undoubtedly, become an important supplement as more information continues to be made available. It is important that one consults their health care provider before using this, or any other form of vitamin supplements. For more information on the many beneficial effects provided by germanium, please contact a representative from your local health food store.
~video~
Our Price: - $ 63.79 ...






Our Price: - $ 79.29 ...






Guarantee:
VitaNet® LLC Offers a 100% Satisfaction Guaranteed!