The Bright and Dark Sides of an Iron Supplement
---



Date: April 25, 2010 06:04 PM
Author: Darrell Miller (dm@vitanetonline.com)
Subject: The Good and Bad of an iron supplement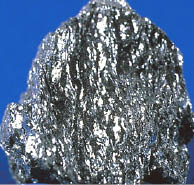 Iron holds a crucial role in the physiology of the body. It is a central part of the haemoglobin and myoglobin molecules. Iron is indispensable to the body's ability to transport gases into and out of the cell. It is necessary in many important enzymes that are involved in energy production, metabolism, and DNA synthesis. Some iron is lost when red blood cells are broken down and excreted in the bile. However, because of iron's importance, the body is able to conserve iron at all costs, as the kidneys do not eliminate the metal.
The dark side of iron supplementation comes when iron is consumed in amounts that are excessive to the body's needs. Although unbound iron is more likely to cause oxidative challenges through the generation of free radicals, excessive iron supplementation in any form can cause huge problems for the cell. The overload of iron can cause deterioration of the gut lining, vomiting and diarrhea, abdominal and joint pain, liver damage, loss of weight, and intense fatigue. In children, acute doses as low as 3 grams can cause death.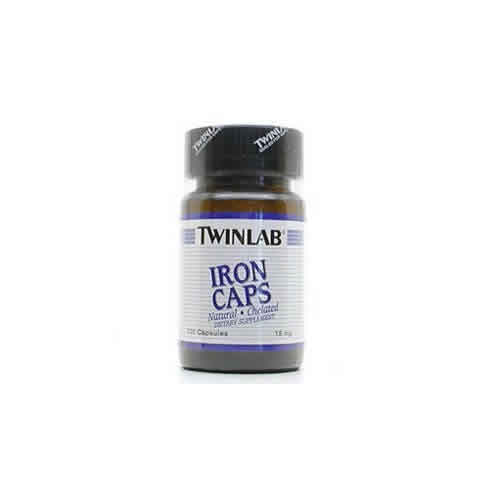 About one out of every 250 North Americans suffer from haemochromatosis, which is a genetic defect that is common in a lot of those people of northern European descent. This disorder causes the body to accumulate and abnormally store high levels of iron. Those people with haemochromatosis store twice as much iron as others, which places them at increased risk for iron-related diseases. Symptoms of these diseases generally occur after fifty years of age and often include things ranging from fatigue, abdominal pain, achy joints, impotence, and symptoms that mimic diabetes.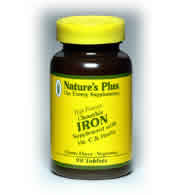 Several studies have produced evidence which suggests that high levels of iron contribute to noticeable increases in the risk for cardiovascular disease. This is likely due to non-haeme iron's aggressive pro-oxidant nature. Iron levels are one of the strongest biochemical markers for the progression of atherosclerosis, which results from increased oxidation of LDL cholesterol. A study in 1995 conducted on Finnish men found that those who had high body stores of iron also had a substantially increased risk of heart attack. Those men who posses the highest levels of stored iron often showed a levels of risk that was up to three times that of men who possessed the lowest levels of stored iron.
Disorders in iron accumulation contribute to a whole host of other disease states, all of which are degenerative in nature. Studies have shown that chronic iron overload contributes to increased infections, cancer, arthritis, osteoporosis, diabetes, and various congenitive dysfunctions. The only way to remove excess iron is through blood letting, unless you are a woman with regular menses. That is why, for men, iron overload can provide quite a problematic issue. Recent research has found
that long-term supplementation with iron at doses less than 5 mg/day can lead to iron-overload toxicity. Because of this, it is recommended that the upper limit of iron intake be at 5 mg/day when considering a product's rating. Any product that contains iron at a daily dose greater than this limit is penalized with this rating criterion.
But for those who need iron, it can easily be obtained through a vitamin supplement at your local or internet health food store. Men should avoid iron supplements and products containing iron, but women on the other hand due to monthly blood loss should supplement with iron regularly.
Our Price: - $ 6.28 ...






Our Price: - $ 11.34 ...






Our Price: - $ 9.49 ...






Guarantee:
VitaNet® LLC Offers a 100% Satisfaction Guaranteed!