Lomatium For Respiratory and Immune Support
---



Date: June 03, 2010 12:16 PM
Author: Darrell Miller (dm@vitanetonline.com)
Subject: Lomatium by Planetary Herbals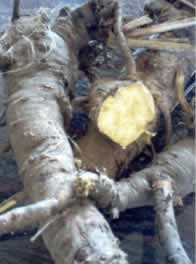 Planetary Herbals is pleased to introduce full spectrum lomatium, a botanical used traditionally by Native Americans for centuries to support immune and respiratory health.
The resinous roots of lomatium dissectum were extensively used by indigenous peoples of the Pacific Northwest and Northern Nevada were the plant grows. Lomatium, a perennial plant that sprouts and flowers in early spring, was often called "biscuit root" since the pulp was pounded into cakes, or "Indian carrot" due to its resemblance and kinship with carrots.
Support for the Respiratory and Immune Systems
Native Americans gather the lomatium dissectum plant in late fall, and use it to enhance respiratory health. Modern research indicates that certain compounds in lomatium may stimulate white blood cell activity (Phagocytosis). Phagocytosis is a process that is part of the body's first line of immune defense.
Two Beneficial Liquids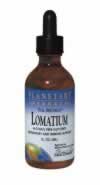 Planetary Herbals full spectrum Lomatium is available in 1:3 root extract, prepared with grain alcohol (70%) and purified water. Also, alcohol free full spectrum Lomatium Glycerite. Both products can be taken in water, or made into a tea and sipped. This ancient and renowned herb can enhance our health year round.
The PhytoDynamic Difference
Planetary herbals Full Spectrum Lomatium was developed with a profound understanding of the ways in which plant compounds interact with human physiology. Planetary Herbals phytodynamic principles draw on herbal tradition, scientific research, and a level of clinical expertise unmatched in the natural products industry. The result: herbal products unsurpassed for quality and consumer satisfaction.
Guarantee:
VitaNet® LLC Offers a 100% Satisfaction Guaranteed!