When inflammation pain is the problem, Curamin is the answer!
---



Date: June 15, 2010 05:10 PM
Author: Darrell Miller (dm@vitanetonline.com)
Subject: Use Curamin For Painful inflammation and see how your life can change!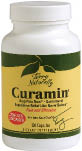 Everyone experiences occasional pain at some time in their lives. We use the word pain in our jargon to describe something unpleasant and to indicate the necessity of toughening up such as "no pain no gain". As common as the word pain may be, there are many misconceptions about pain. Four out of five Americans believe that occasional pain is just natural and unavoidable due largely to getting older. More than one quarter of Americans believe there is absolutely nothing they can do to relieve their personal pain.
Pain is a warning signal that something has gone wrong in the body or that something is damaged. Pain is so unpleasant that it motivates you to remove yourself from the cause of this damage as quickly and completely as possible.
There are four ways to relieve occasional pain:
1. You can leave the pain alone, but flood the body with feel-good substances that push the pain signals out from your consciousness (drugs).
2. you can put the person asleep and do surgical procedures to cut nerves and stop the pain.
3. You can impact the nervous system the internal wiring that carry the pain signals to dull them so that the signal becomes less distinct and weaker.
4. You can target what is causing the pain in the first place (most recommended). Occasional pain can be perfectly normal for instance, starting a new exercise routine when you are a bit out of shape. When dealing with type of pain, helping the body to balance its inflammation response can have tremendous impact.
This is where curamin is the answer to pain problems.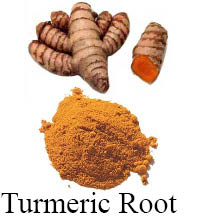 Curamin contains four high potency ingredients that make it work so well. The first ingredient is curcumin from Turmeric. Curcumin is a super antioxidant with a ORAC value of 1592.27 each gram. That's 24 times stronger than blueberries. Curamin also contains Boswellia, DLPA (DL-phenylalanine) which help fight inflammation and maximize the endorphins and enkiphalins in our own body. It finally contains nattokinase which is a systemic enzyme known to help improve circulation.
They all break down as follows:
DLPA: DL-phenylalanine is an amino acid consisting of equal parts D-phenylalanine and L-Phenylalanine. D- inhibits the breakdown or compounds called enkephalins. Enkephalins are associated with positive mood and have been shown to relieve occasional muscle pain due to exercise or overuse. L- is converted into tyrosine, which in turn is used to produce brain chemicals norepinephrine and dopamine.
Boswellia: Clinically tested boswellia helps reduce the activity of the inflammatory enzyme, 5-LOX (lipoxygenase). A compound (beta boswellic acid) found in boswellia which interferes with its benefitical activity has been removed, greatly increasing the effectiveness of this extract.

Curcumin: Curcumin, a compound found in the spice of turmeric, inhibits multiple inflammation pathways in the body. It is also a potent antioxidant. Some of the benefits associated with curcumin include immune system modulation, protection from oxidative stress, and support the body's natural anti-inflammatory response. The specialized extract in this formula has the highest absorption of any curcumin extract available for maximum health benefit. (Found in Curamin)
Nattokinase: the enzyme nattokinase helps promote blood flow, aiding the other ingredients in the formula to reach all areas of the body.
So if you are suffering from chronic pain, give curamin a try and see how well you can feel. If you are concerned about its effectiveness, have no fear, VitaNet ®, LLC offers a 100% Money back guarantee if the product does not work for you.
Our Price: - $ 32.77 ...






Our Price: - $ 55.97 ...






Guarantee:
VitaNet® LLC Offers a 100% Satisfaction Guaranteed!