Goji Berry Caps and Elixir from Planetary Herbals
---



Date: July 08, 2010 03:36 PM
Author: Darrell Miller (dm@vitanetonline.com)
Subject: Antioxidants like Goji berry can improve your health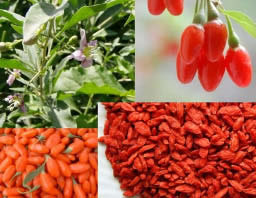 Planetary Herbals formally known as Planetary Formulas is pleased to present Full Spectrum Goji Berry, a Valued tonifier in traditional Chinese herbalism – now available in conventient vegetarian capsules. Planetary Herbals was one of the first American companies to recognize the value of goji, also know as lycii, and for 25 years has included goji as a key ingredient in many of its clinically derived formulas.
Many of the legendary claims attributed to goji are substantiated by modern science and show that goji supports blood sugar metabolism, visual acuity, immune health, antioxidant defense and liver health.
Planetary Herbals full Spectrum Goji Berry capsules contain two important species of goji berry: Lycium barbarum and lyceum chinensis. The lyceum barbarum extract used in our formula is standardized to 40% polysaccharides, one of the most important class of constituents. Combining this standardized extract with goji fruit extract from lyceum chinensis, ensures a broad range of the important compounds the plant naturally has to offer.
Goji's legendary benefits are also available in Planetary Herbals Goji berry Elixir, a specially formulated blend that combines goji berry concentrate with seven additional fruit concentrates, including cranberry and elderberry which are high in flavonoids and antioxidants. The result is an antioxidant-rich tonic.
Have you had your Goji Berries Today?
Our Price: - $ 13.89 ...






Our Price: - $ 26.47 ...






Our Price: - $ 7.60 ...






Guarantee:
VitaNet® LLC Offers a 100% Satisfaction Guaranteed!