Health Benefits of DGL Licorice
---



Date: August 14, 2010 10:48 AM
Author: Darrell Miller (dm@vitanetonline.com)
Subject: Support Good Stomach Health and More With DGL Licorice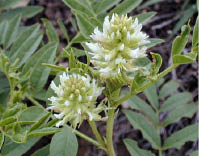 What is DGL Licorice
We all know what licorice is - the root of the licorice plant, or Glycyrrhiza glabra - but what is DGL licorice? In fact it is licorice with a substance known as glycyrrhizin removed. This substance is dangerous to your health because it can cause hypertension and also reduce potassium levels. By removing this, those suffering high blood pressure can also take advantage of its health benefits. So what are these benefits?
They are not wide-ranging, but they are very important to you if you suffer any of a range of gastric problems, such as ulcers and gastritis. It can also be used to treat irritable bowel syndrome (IBS), leaky gut syndrome, and Crohn's disease, and can also be used in autoimmune conditions such as rheumatoid arthritis and lupus. If you suffer any of these conditions it worth trying DGL licorice, but let your physician know what you are doing.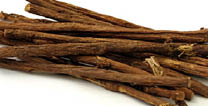 DGL Licorice is available in chewable form to enhance the benefits to the stomach. Enzymatic Therapy DGL Licorice is Glycyrrhizin free so you can rest assured that this product is 100% beneficial with zero side effects. Give DGL a try today!
Give DGL Licorice a try and see how it can help you!
Guarantee:
VitaNet® LLC Offers a 100% Satisfaction Guaranteed!