Fight Inflammation Pain and protect the Brain and Heart With Curamin
---



Date: August 20, 2010 11:15 AM
Author: Darrell Miller (dm@vitanetonline.com)
Subject: Stop inflammation in its tracks with Curamin

Curamin - Herbal Combination that fights Inflammation Pain
Are you suffering from severe inflammation and pain? Is this problem disturbing your daily regular and recreational activities, then not to worry.
Curamin
is the ultimate solution for all your problems. It is the best fast acting pain reliever and an effective anti inflammatory that is 10 times stronger than other natural products. It is a mix of finely developed traditional medical knowledge with modern technology. Its amazing action show results from the day one.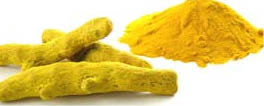 Curamin contains the best natural ingredient called BCM-95, which is formulated around a special, proprietary extract of curcumin. According to scientific studies, BCM-95 is 7-10 times absorbed than any other regular curumin. It is powerful and clinically proven to be very effective against pain and inflammation, since it has been formulated and manufactured after years of research and development, under the supervision of experienced and skilled doctors, whose mission it to provide the best viable and a natural solution for reducing pain and inflammation.
It is well known for its ability to enhance the body's natural inflammatory response by maximizing the effects of endorphins and encephalin, which are our own body's natural pain killers. Many users have commented with great satisfaction that it provides consistent and long lasting effects. Besides relieving from pain and inflammation, it also delivers significant benefits to heart, liver, brain and immune system.
Curamin is very cost effective and is available in all leading health food stores and pharmacies. Modern medicines have lots of side effects, which may cause kidney or liver damage. To cure one problem in our body they create ten more problems. By using potent natural plant based curamin, you can get rid of these side effects and also the problems you are suffering from very effectively.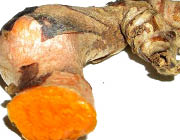 Curamin Saftey
It is very safe to use. Many people use curamin regularly to get rid of pain and inflammation. Many believe in curamin as it has helped them overcome sufferings and still continue to. It has given great satisfaction to them for a very long time. Curamin doesn't have to be taken every four or six hours like any other medicine. Depending on the level of pain and inflammation, a capsule three times a day in more than enough to get active results. Give curamin a try today.