Support Good Health With Spearmint Tea
---



Date: September 09, 2010 12:59 PM
Author: Darrell Miller (dm@vitanetonline.com)
Subject: Spearmint Is a Powerful and Natural Remedy for all who use its leaves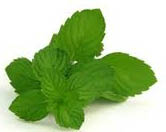 The spearmint is a species of mint that is native to a lot of Europe and southwest Asia. However, its exact natural range is uncertain because of extensive early cultivation. The herb can be found growing in wet soils. It is also an invasive species in the Great Lakes region. There, it was first sighted in 1843. The spearmint plant is an herbaceous rhizomatous perennial plant. It can be found growing thirty to one hundred centimeters tall. The leaves are five to nine centimeters long and have a serrated margin. The plant produces pink or white flowers that are slender spikes. The name 'spear'mint comes from the pointed leaf tips.
The spearmint plant is grown for its aromatic and carminative oil. This oil is referred to as oil of spearmint and grows well in nearly all temperate climates. The plant is often grown by gardeners in pots or planters because of its invasive spreading roots. The plant prefers partial shade. However, it is still able to flourish in full sun or even mostly shade. The plant is best suited for loamy soils that have plenty of organic material. The leaves of the plant can be used whole, chopped, dried and ground, frozen, preserved in salt, sugar, sugar syrup, alcohol, oil, or dried. After the plant flowers, the leaves lose their aromatic appeal.
Spearmint is very similar to peppermint in the action that it provides. However, it is milder in its activity. Spearmint was the original mint that was used for healing. It should be noted that peppermint is actually a hybrid of spearmint. The Egyptians, Greeks, and Romans used the mint anciently for its medicinal value.

This herb is very valuable. Most individuals are able to tolerate spearmint well. It is excellent for the gastrointestinal tract. One of its best helps is in soothing an upset stomach by soothing the stomach and intestines. Spearmint increases circulation in the stomach. It also helps to control vomiting that is a result of morning sickness during pregnancy. The oil that is found in spearmint leaves is responsible for working on the salivary glands to aid digestion. It also stimulates gastric secretions. The herb is a gentle and effective remedy for babies with colic. The herb also helps to relieve smooth muscle spasms, increase blood circulation, promote sweating, and relieve pain.
In short, the leaves of the spearmint plant are used to provide alterative, antiemetic, antispasmodic, aromatic, carminative, diaphoretic, diuretic, nervine, stimulant, and stomachic properties. The primary nutrients found in this herb are calcium, iodine, iron, magnesium, potassium, sulfur, and vitamins A, B-complex, and C. Primarily, spearmint is extremely beneficial in treating colds, colic, flu, gas, nausea, and vomiting. Additionally, this herb is very helpful in treating bladder inflammation, chills, cramps, dizziness, edema, fever, indigestion, kidney inflammation, kidney stones, spasms, and inhibited urine.

In order to obtain the best results when supplementing with this, or any herb, it is important to consult your health care provider before beginning any regimen. For more information on the many beneficial effects provided by spearmint, please feel free to consult a representative from your local health food store with questions.
Our Price: - $ 4.38 ...






Guarantee:
VitaNet® LLC Offers a 100% Satisfaction Guaranteed!