Are You Lactose Intolerant, Never Fear, Lactase Enzyme Can Help
---



Date: December 09, 2010 03:35 PM
Author: Darrell Miller (dm@vitanetonline.com)
Subject: Lactose Intolerant Fear Not Digestive Enzymes can help!

Do you Love Milk and dairy Products (Lactose Intolerance)
Lactase is a type of enzyme that is used to digest milk efficiently. People who lack this enzyme are known to be lactose intolerant. Although most humans are either born with this enzyme or develop it by adulthood, some 25% of adults are lactose intolerant. Luckily, the best lactase enzymes can be taken to increase the digestion of milk in adults suffering from lactose intolerance.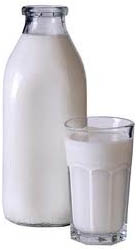 Since milk is an important nutrient, as it produces the biggest supply of calcium to the body, the best lactase enzymes can be used to gain the nutrients out of milk and being able to digest it. Associated conditions with lactose intolerance include irritable bowel syndrome, colic and dairy allergens. All these conditions can be treated by a broad-spectrum enzyme, although it is often recommended to use enzyme supplements which suite your specific problem.
It should be noted that one cannot simply take general enzyme supplements to aid lactose intolerance. The best lactase enzyme to take is one that is at least partially dedicated to treating the lack of lactase. There are an abundance of these products on the market and sometimes they include other enzymes for increased performance. An example is a type of oral enzyme which helps tolerate all food intolerances including lactose intolerance, gluten intolerance and protein intolerance. These are usually very effective and are easy to take. The usual dosage for these enzymes is to simply consume the supplement a small period of time before you eat the food that affects your digestion system. The supplements usually come in a tablet form, although the best enzyme supplements for babies come in a liquid form which can be hidden in foods and liquids.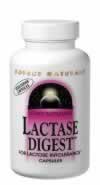 If you are not sure which enzyme to take, it is essential you do not simply take any type of enzyme supplements. The best lactase enzyme supplements usually only have one or, at the most, two types of enzymes that affect specific areas of the digestion process. Broad-spectrum enzyme supplements can be used, although it is advised that you take an enzyme supplement to suite your specific condition for optimal effectiveness.
If you are lactose intolerant, it is important to remember that you shouldn't have to avoid milk completely. Milk is an important source of calcium and strengthens many areas in the body, including the bones, teeth and immune system. It is rather promoted for people to make use of the best lactase supplements so that they can have freedom to consume what they choose. Lactase supplements have proven that they not only digest milk, but they are the key to a longer and illness free life.
Our Price: - $ 11.49 ...






Our Price: - $ 19.99 ...






Our Price: - $ 24.06 ...






Guarantee:
VitaNet® LLC Offers a 100% Satisfaction Guaranteed!