The Health Benefits of Turmeric
---



Date: January 27, 2011 05:16 PM
Author: Darrell Miller (dm@vitanetonline.com)
Subject: The Health Benefits of Turmeric

Turmeric is a member of the ginger family, often called Indian saffron because of its use as a yellow dye, particularly in cookery. The spice comes from boiled turmeric rhizomes that are dried and then ground into a fine powder. Its main active ingredient is curcumin, which offers a number of medicinal uses including its traditional use in Ayurvedic medicine as an antibacterial antiseptic for cuts and burns. It also possesses strong anti-inflammatory properties and is used to treat the symptoms of irritable bowel syndrome and other disorders of the digestive system.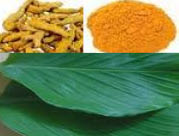 Turmeric is strongly antioxidant and neutralizes the free radicals that can accelerate the signs of aging, such as wrinkles and liver spots, and it is also believed to be effective in treating some cancers, although more research is needed on these potential properties. Turmeric is a good liver tonic, helping to protect it from certain toxins such as alcohols that destroy liver cells of taken in excess. It also helps to reduce the incidence of blood clots due to its anti-platelet properties, and it is little wonder that in traditional Ayurvedic medicine using turmeric was regarded as a sign of wealth, and a means of curing most ailments.
Our Price: - $ 18.50 ...






Our Price: - $ 9.82 ...






Our Price: - $ 14.99 ...






Guarantee:
VitaNet® LLC Offers a 100% Satisfaction Guaranteed!