Constipated? Herbs can Help With Constipation!
---



Date: January 28, 2011 11:58 AM
Author: Darrell Miller (dm@vitanetonline.com)
Subject: Constipated? Herbs can Help With Constipation!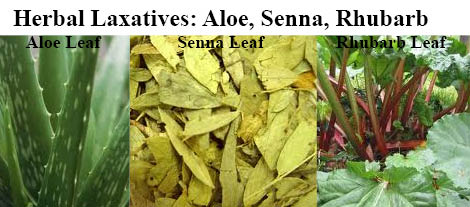 Sometimes feeling constipated can get in the way of our activities. It can easily be prevented, but our day-to-day routine may not allow us to do so, inasmuch as diet and inactivity both contribute to the common incidence of constipation. Its chronicity could damage our productivity apart from the fact that bowel movement characteristic of constipation can be a real pain. Herbal laxatives that alleviate the unwanted sensation of recurring constipation have been available since time immemorial.
Over a tenth of the worldwide population has been afflicted with constipation, and one may experience it at least once in a lifetime. In the US alone it is the most common reason for digestion-related visits to the doctor, accounting for up to 3 per cent of the total pediatric complaints. Chronic constipation is more widespread among women and children, and becomes a more frequent health problem as we age. While it is not a disease in itself, it may be a symptom of another gastrointestinal ailment, and thus knowing its underlying causes helps in doing away with it for good.
Many different factors give rise to primary constipation, the type most prevalent among adults. Symptoms ongoing for over 6 months is in general associated with lifestyle factors such as diet high in protein but essentially devoid of fiber. High consumptions of meat products translate to increased workload for your digestive tract, and countless patients have reported elevated levels of protein in their diets while constipated.
Dietary fiber has been identified as a substance that aid digestion in that it readily changes into watery slurry, resulting in the formation of stools that induce easy defecation. In fact, fiber is directly involved in preventing constipation by promoting the health of the gastrointestinal tract. The absence of fiber in the diet for long periods of time leads to the slow passage of foods in the alimentary canal.
If you are constipated at very short intervals such as to feel irregularity of bowel movement in a week, then you should act on it as soon as possible. Holding off defecation does lead to constipation. Your gut signals your brain when to release the fecal matter, and if you don't respond to what your body tells you, the fecal matter turns into an impacted mass that may obstruct defecation.
The use of herbal laxatives eases defecation. One of the functions of the colon is to absorb water from waste products, but certain herbs like aloe lax, rhubarb, and senna display osmotic properties, that is, they attract water present in the alimentary canal down to the colon. The resulting watery environment softens the hardened stool trapped in the colon and promotes motility inside the bowels.
Also, herbal laxatives contain chemical compounds that stimulate the intestinal walls to move the fecal matter, resulting in the evacuation of fecal matter. That being said, it is imperative that you read what the label says on over-the-counter laxatives and strictly follow the recommended dosages to avoid undesirable effects that these compounds may bring.
If you want to avoid herbs, a double serving of magnesium could do the trick as well. if you get enough fiber in the diet and still experience constipation, you should increase your water intake. Lack or water is also the reason for constipation. Your alternative is a good herbal laxative.
Remember to never stay on herbal laxatives long term, short term use of not more than 2 weeks to prevent dependency.
Guarantee:
VitaNet® LLC Offers a 100% Satisfaction Guaranteed!