How Does Tart Cherry Work To Fight gout and Inflammation?
---



Date: May 25, 2011 12:46 PM
Author: Darrell Miller (dm@vitanetonline.com)
Subject: How Does Tart Cherry Work To Fight gout and Inflammation?

Health Benefits Of Tart Cherry
Tart cherry may be the newest addition to the growing list of superfruits. This species of sour cherries have been cultivated for centuries, but only recently has research started to uncover its medicinal potential. It is believed to contain a larger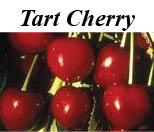 number of phenolics and anthocyanins than its sweet counterparts. Plus, it has been linked to more studies in the past few years.
Prunus cerasus are species of cherries native to Europe and parts of Asia. Tart cherries have less than 10 varieties cultivated around the world, but they have steadily grown in popularity. There are two major cultivars: the bright red amarelle and the darker morello. Among the popular cultivars are Montmorency, Balaton, and Griotte de Kleparow.
Counteracts Pain Chemicals
Anthocyanins have long been associated with the alleviation of joint pains and related symptoms, and tart cherry are among the best sources of these organic compounds. Anthocyanins are actually pigments that give fruits such as apples and cherries their red coloration. As a general rule, fullness of color is directly proportional to the anthocyanin content of fruits. Cancer research on anthocyanins is considered unrivaled due to the availability and reliability of documented data. The anthocyanins found in tart cherries counteract the inflammatory mediators that initiate tumorigenesis, which are the same chemicals responsible for sensitizing joints to pain.
Promotes Purine Metabolism
Gout ensues when purine metabolites in the form of uric acid crystallizes and in the process triggers local inflammatory responses. High levels of uric acid in the blood may form into urate crystals anywhere, but often precipitate in the joints of the lower extremities. The big toe is particularly vulnerable to gout, but it may also manifest in the form of joint pains and kidney stones. Unfortunately, human beings lack a functional enzyme that breaks down uric acid and re-balance uric acid levels. This is when tart cherries come to the rescue. They contain phytochemicals that regulate purine metabolites and promote the excretion of uric acid.
Accelerates Muscle Recovery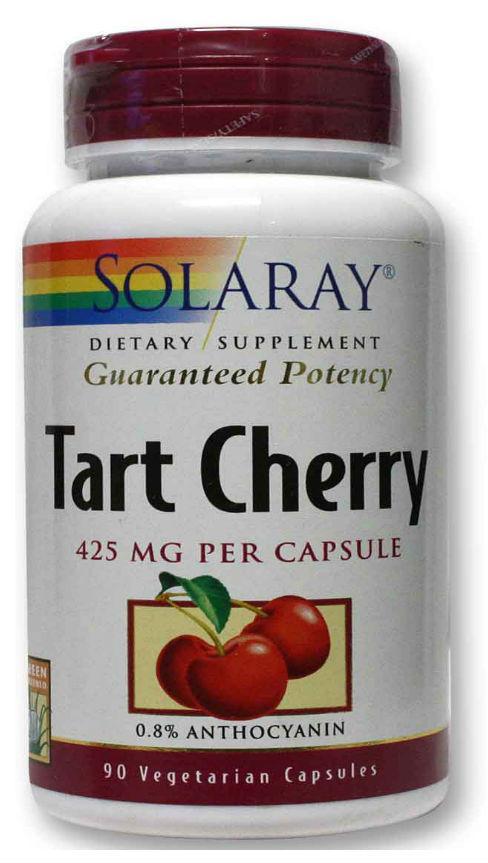 It is a common belief in the nutraceutical industry that tart cherries are one of the best sources of antioxidants. Free radicals are natural by-products of cellular respiration, and they become so abundant during workout that the muscles begin to feel sore. It takes a longer time to recover from radical damage when the antioxidant defense of cells is compromised. The antioxidant profile of tart cherries enables the skeletal muscles to recuperate fast after intense physical exertion.
Improves Sleep Disorders
Tart cherries have been commercially touted to cure insomnia. While this remains to be proven, tart cherries are in fact excellent sources of melatonin, the primary hormone responsible for inducing sleep in response to dark environments. Sleep disorders may result from a variety of factors, including stress, and sudden lifestyle changes may interfere with the chemical reactions that govern our biological clock. Tart cherries provide a ready source of melatonin, which normalizes circadian rhythm and enables the brain to relax.
Fight back against gout and inflammation pain with Tart Cherry.
Guarantee:
VitaNet® LLC Offers a 100% Satisfaction Guaranteed!