What Is Fenugreek Seeds And How Does It Help Blood Sugar Control?
---



Date: July 21, 2011 04:23 PM
Author: Darrell Miller (dm@vitanetonline.com)
Subject: What Is Fenugreek Seeds And How Does It Help Blood Sugar Control?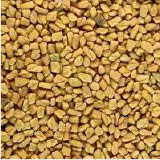 Fenugreek And Your Health
Fenugreek is a plant which is considered to be both an herb and a spice. The plant can be found all over the world as a crop or spice and has become popular as an herbal medicine. This plant is a primary ingredient among many curry dishes. This herb is considered to be one of the oldest medicinal herbs.
The seeds of Fenugreek are abundant with the chemical called polysaccharide galactomannan. This is the reason why fenugreek herb is considered to be a galactagogue. Galactagogues are chemical compounds which intensifies lactation among humans and other mammals. Galactagogues may either be naturally derived from plants or synthetic. Fenugreek seeds are commonly employed by nursing mothers to help increase the production of breast milk. Studies reveal that fenugreek extracts effectively stimulates the mammary glands to produce milk. In addition, because of its estrogen – like property, fenugreek herb is employed at home as supplement for breast enlargement. Commonly, consuming three grams of fenugreek seed daily is suggested by health experts.
Another important health benefit of fenugreek herb extracts is that it has a potent anti – diabetic property cause of its positive effect on the metabolic symptoms related with Diabetes Mellitus, both type 1 and type 2. Preliminary studies on animals reveal that it can significantly lower serum glucose level and enhance one's tolerance to glucose. Further studies on human subjects are still ongoing.
Fenugreek also contains an important body nutrient called Choline. This chemical is a member of the water – soluble vitamin B complex which is involved in so many body activities. Together with its metabolic end – products, choline plays a significant role as a precursor of the neurotransmitter acetylcholine. This neurotransmitter is required for a successful cholinergic neurotransmission of the nervous system. At the cellular level, choline is one of the components of the structure of the cell membranes. Choline also improves the signaling activities of cell membranes to other cells and its surrounding environment. Not to mention, choline is also a good source of methyl groups which is needed in many biological reactions.
Studies also reveal that fenugreek herb is effective in lowering cholesterol levels at about 15 %. To acquire this effect, experts often recommend that you take about 55 to 65 grams of fenugreek seed everyday. If cholesterol levels are maintained within normal limits, the risk for cardiovascular diseases most especially heat attack is lowered.
Fenugreek supplements may come in the form of capsules, powered seeds, tinctures or teas. The recommended dosing of fenugreek supplements is two to four 600 – milligram capsule three times daily. Experts state that the maximum dose per day is six grams. For the powdered fenugreek seeds, the recommended dose is about one – half to one teaspoon taken three times daily. You may combine the powder with little water or juice to add a little taste. For the tea preparation, consume one cup of tea two to three times a day while for tinctures, use one to two milliliters of fenugreek concentrate three times daily.
Give fenugreek a try and feel the difference!
Our Price: - $ 9.49 ...






Guarantee:
VitaNet® LLC Offers a 100% Satisfaction Guaranteed!