What Is the Life Span Of Human Cells And How Do Antioxidants Help?
---



Date: August 25, 2011 10:38 AM
Author: Darrell Miller (dm@vitanetonline.com)
Subject: What Is the Life Span Of Human Cells And How Do Antioxidants Help?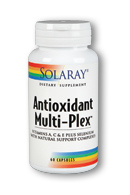 The human body is composed of many different cells. These cells have varying functions as well as life span. The human cells, in general, are very complex. Some cells may last only within a day while others may be for life. Like for example, one blood component known as neutrophil lasts only within 24 hours. On the other hand, another blood component which is red blood cell has a life span of 120 days. One human cell which lasts for a lifetime is the stem cell. Stem cells are undifferentiated cells which are the source of blood cells. They supply the body throughout life both with red and white blood cells. Here is a brief outline of some cells of the human body with their corresponding life spans.
1. Granulocytes such as eosinophils, basophils and neutrophils – half day to 3 days
2. Stomach and colon lining cells – 2 to 4 days
3. Sperm cells – 2 to 3 days
4. Epithelial cells of the small intestines – 5 to 7 days
5. Platelets – 10 days
6. Skin epidermal cells – 14 to 28 days
7. Lymphocytes, macrophages and endothelial cells – 2 months to a year, but may vary
8. Pancreatic cells – a year or more
9. Bone cells – 25 to 30 years
As shown above, these human cells have an expected time of death. However, if the body is exposed to harmful toxins, their life span significantly decreases. As we know for a fact, the body undergoes many biological reactions almost every second. The reaction is called oxidation process which is essential to the body. However, such reaction has harmful by – products in the form of free radicals. Free radicals can cause the body significant damage. Free radicals can cause destruction and death of the healthy cells of the body and also affect the body's cellular division. This kind of chemicals can potentially tamper DNA replication during cell division. Once cellular division is tampered, abnormal growths would likely happen. Aside from the naturally occurring free radicals, external stressors can also cause damage to the cells of the body. Some of these include pollutants, harmful chemicals and irritants. These harmful chemicals can potentially lead to the development of certain disease conditions such as heart diseases, stroke and cancer.
Fortunately, there are many antioxidants which can greatly help in the prevention of free radical damage by protecting the cells of the body. Antioxidants are molecules which can effectively prevent the oxidation of other molecules. There are many natural antioxidants found among plants and animals. Some common antioxidants are glutathione, vitamin C and vitamin E. Other nutrients which have antioxidative property include beta – carotene, lutein, lycopene, vitamin A and selenium. Fruits and vegetables are great sources of antioxidants. Nuts, grains, meat, poultry products and fish are also good sources of such cell – protecting chemicals. In addition, dietary supplements of antioxidants are also widely available in the market. However, health experts highly suggest that before supplementation of antioxidants, medical evaluation must be done first to be completely safe.
Guarantee:
VitaNet® LLC Offers a 100% Satisfaction Guaranteed!