Coconut Oil Help Sugar Cravings?
---



Date: October 05, 2011 01:00 PM
Author: Darrell Miller (dm@vitanetonline.com)
Subject: Coconut Oil Help Sugar Cravings?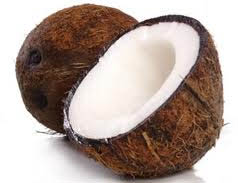 Sugar Cravings
Craving for sugary foods is a form of refined sugar addiction. For you to totally end your addiction towards sugar, you need to eat healthy foods to keep you well nourished hence, you will no longer feel the necessity of the stimulating effect of refined sugar. Engaging in to various ways and means to cut your cravings for refined sugar is very necessary to protect yourself from various disease conditions that are associated with too much intake of glucose like diabetes mellitus. Diabetes mellitus is one condition that affects many people across the globe. Since this condition can lead to more serious health ailments there is a great need for us to stop the root cause of diabetes which is too much intake of sugar-rich foods. Here are some useful ways that you may consider that can help you put an end your cravings for foods that are excessively sweet hence, will make you more vigorous and healthy.
Coconut oil
Fats that are considered healthy like unrefined coconut oil is very beneficial in helping you regulate your blood sugar levels. The essential fats that unrefined coconut oil contains can enhance vitamin and mineral absorption and at the same time decrease the rate of carbohydrate absorption. Several studies can already prove the capacity of unrefined coconut oil as a remedy for hypoglycemia and sugar addiction. Coconut oil is also vital for those people who often encounter problems with regards to fat digestion.
Eat as much fruit as you can
Eating fresh fruits as well as consuming fruit derivatives (dried fruits, smoothies, and fruit juices) on a regular basis is very helpful in keeping you healthy. Compared to refined sugar, fresh fruits contains abundant amount of vitamins and minerals that would guard your body from incurring diseases that will impede you from doing the things that you like to do. What makes fruit and natural fruit products even better is the fact that it does not contain any addictive properties that are present in refined sugar.
Prevent blood sugar fluctuations
If you want to cut down your cravings for foods that have high sugar content, you should learn how to control your blood sugar levels within normal boundaries. When the blood sugar level of your body is too low (hypoglycemia) the body tends to compensate by increasing cravings for sugar. If you do not want to experience such feeling, then you have to make sure that you do not skip any meals. Small frequent meals are also very helpful so as regular exercise.
Try super foods
Super foods are foods that contain liberal amounts of vitamins and minerals that are all necessary in keeping your body lean and healthy. These kinds of foods are also necessary in controlling unreasonable cravings. Here is a list of the most common super foods that you can readily avail in the market today: mangosteen, wheatgrass juice, seaweed, and acai.
Controlling your cravings for unrefined sugar is very important to prevent yourself from developing disease conditions brought about by too much consumption of sugary foods. So live healthily and enjoy life to the fullest!
Guarantee:
VitaNet® LLC Offers a 100% Satisfaction Guaranteed!