How Much Turmeric Should Be Taken For Alzheimer's?
---



Date: October 05, 2011 02:08 PM
Author: Darrell Miller (dm@vitanetonline.com)
Subject: How Much Turmeric Should Be Taken For Alzheimer's?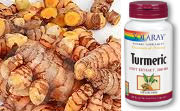 Turmeric is an herb which is a perennial plant included in the family of gingers. This plant is considered to be rhizomatous and has been found to be abundant in tropical countries such as South Asia. For its cultivation, this plant must grow in a climate with a temperature of 20 to 30 degrees Celsius and ample amount of yearly rain. In these kind of climates, this herb can grow healthy and abundantly. In some countries, an annual collection of rhizomes is done and then reproduced and grown the next season.
Turmeric is commonly used as a culinary spice or ingredient. It is dried in extreme temperatures of ovens and ground into a yellow to orange powder. This spice is common in many Asian dishes. Aside from its culinary use, it can also be helpful in maintaining the health of the human body. The known active ingredient of turmeric is Curcumin. This chemical substance has a unique slightly metallic taste and peppery in flavor. It also has a mustard–like aroma. Hence, it is considered to be an important condiment in many Middle Eastern recipes. In addition to Curcumin, turmeric consists of about 5 % of essential oils.
With its many health benefits, one of the most interesting is its effect on the brain in helping prevent the onset of Alzheimer's disease. Clinical studies and surveys reveal that people who consume large quantities of curry have a lesser risk and incidence of having Alzheimer's disease. Therefore, intensive studies are being conducted to test and prove its safety and effectiveness as a chemical substance which can greatly help in the prevention of the increasing number of Alzheimer's disease cases. Other factors are also considered such as the individual's diet, familial history, social and economic status as well as lifestyle.
Alzheimer's disease has been closely related to the increasing damage of brain cells due to oxidation. This brain damage will significantly cause an effect to the person's memory thus Alzheimer's disease occur. Curcumin in the turmeric has the potent capacity to prevent this cellular damage thus slowing the development of such disease. Studies have also shown that Curcumin can significantly impede certain mechanisms that are involved in the progress of Alzheimer's disease. Aside from its benefit in decreasing the risk of Alzheimer's disease, turmeric also has a potential anti – inflammatory property and can effectively regulate blood cholesterol levels.
The recommended dosage of turmeric has not yet been officially established. Therefore, if you are planning to supplement with turmeric, it would be best that you should consult your doctor. The dosage of this supplement varies from person to person in terms of age, weight, other health conditions and status of his/her Alzheimer's disease.
Guarantee:
VitaNet® LLC Offers a 100% Satisfaction Guaranteed!