Can You Eat Too Much Bran?
---



Date: October 11, 2011 11:51 AM
Author: Darrell Miller (dm@vitanetonline.com)
Subject: Can You Eat Too Much Bran?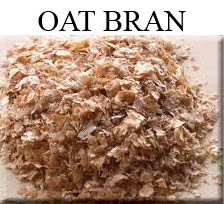 Bran is the hard external covering of a grain which serves as a structure protecting the germ inside the grain. The bran was once considered as a disposable product of a milling process for the production of whole and refined grains. However, nowadays, because of the knowledge that the bran has high fiber content, it is sold as dietary fiber source. Studies reveal that when bran is removed from the grain, the grain dropped a significant portion of its nutritional value. Bran may be produced from milling grains such as rice, corn, wheat, oats, barley and millet. Bran is very high in fiber and certain nutrients such as minerals and antioxidants.
Indeed, there are many health benefits of consuming bran in the diet. However, it is not a surprise that many people nowadays inquire on the effect of consuming too much bran because more and more people are becoming more health - conscious. Clinical studies and intensive research on bran consumption have revealed that there is no life - threatening side effects of eating too much bran everyday. However, hardly than ever, certain individuals may experience intestinal obstruction because of the high fiber content of grain bran. But health experts state that there is nothing to worry a lot because the health benefits of such fiber content of bran outweigh the unwanted effects. Many doctors are also highly recommending that individuals must set limits on how much bran to consume.
One study has revealed that the primary problem of eating too much bran is that is consists of the chemical substance known as phytobezoars. These are large fiber molecules which are considered to be very useful among animals but indigestible on the digestive system of man. Though this is indigestible, it is not harmful once consumed in sufficient amounts and in moderation. If taken excessively, it may accumulate and build inside the digestive tract thereby increasing the chance of intestinal obstruction.

Initial studies are also being conducted whether a high fiber diet can negatively cause effect of the normal levels of cholesterol and lipid in the blood. Dietary fiber significantly lowers the absorption rate of cholesterol from the diet. The mechanism of this effect is that bile acids which are required for the emulsification, digestion and absorption of fats and cholesterol are influenced by fiber. Bile acids are attracted by dietary fiber which is then attached to each other. If bile acids are attached to fiber, it cannot perform its task on breaking down fat molecules so that it can be absorbed by the body.
But instead, it will be readily eliminated together with the fiber. As a result this can cause decreased cholesterol level. Indeed, this is a positive effect. However, if dietary fiber is excessively consumed, possibility might also be extremely low levels of cholesterol and lipids in the blood. These substances are required by the body in normal amount for proper growth and development and maintenance of health. The levels must be regulated since excessively high might lead to diseases that might be life – threatening such as atherosclerosis and heart attack.
Our Price: - $ 4.05 ...






Our Price: - $ 5.40 ...






Guarantee:
VitaNet® LLC Offers a 100% Satisfaction Guaranteed!