Prostate Prevention: Using Natural Means To Promote A healthy Prostate
---



Date: October 12, 2011 11:51 AM
Author: Darrell Miller (dm@vitanetonline.com)
Subject: Prostate Prevention: Using Natural Means To Promote A healthy Prostate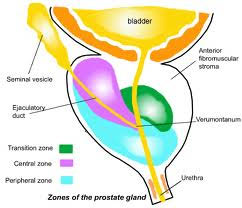 Overview of Prostate Health
Prostate health has been more of a concern for men in the recent decade, not really because it did not have any credence before but because now there is more effort in raising awareness. It also helps that more and more men are able to talk about it more comfortably out in the open and rightfully so compared to when men are ashamed to talk about it because in some ways they see it as losing their manhood due to the ability of poor prostate health to affect erectile functions. And when issues like this are involved some prefer to go down with the disease quietly rather than ask for help and talk about it.
So the improvement in awareness this past years has been a very positive change, more and more men are aware including me as to how prostate health is as important as breast health for women. Furthermore, aside from just being aware of the need to look into prostate health a little bit more, many men are also realizing the need to have alternative ways aside from medication to promote good prostate health and avoid having prostate cancer in the future.
The Natural Way To Better Prostate Health
All natural is all well and good but one thing that we need to remember here is that the key is prevention not treatment. There are so many natural products out in the market today which could benefit prostate health and aside from just supplementing there are things you can do as well to maintain good prostate health. Some recent researches has shown that low glutathione has been linked to higher risks of prostate cancer and so it would be a good idea to ensure that glutathione levels in the body are good. There are also herbs that promote prostate health and one well known herb is saw palmetto which is a native of the Atlantic seaboard region and is by far the most well researched prostate herb.
It has been proven to be helpful because of its contents like beta sitosterol which is a powerful compound that inhibits DHT(Dihydrotestosterone – male sex hormone) conversion from testosterone. It also has been proven to have properties that aid in the relief of any prostate enlargement and its symptoms. The next herb would be red clover which is a member of the pea family and contains a hefty amount of antioxidants which we all know fights off free radicals that cause cancer. Aside from herbs, activities like regular ejaculation can also help in such a way that it acts like a cleansing method for our prostate and experts say that 3 times a week should be enough. Exercise and diet as well can most definitely be helpful on keeping your systems healthy and making sure the right nutrients are taken in. And speaking of nutrients, some vitamins and minerals that are considered important for prostate health are Vitamin B6 and working in conjunction with the mineral Zinc it aids in the prevention of prostate enlargement or swelling. Lastly but certainly not the least, lycopene simply has powerful antioxidants that will prevent cancerous cells from proliferating thereby reducing the chances of prostate cancer.
Guarantee:
VitaNet® LLC Offers a 100% Satisfaction Guaranteed!