Can High Fiber Cereals Help Prevent Colon cancer?
---



Date: December 15, 2011 09:32 PM
Author: Darrell Miller (dm@vitanetonline.com)
Subject: Fiber Cereals Help Prevent Colon cancer?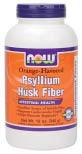 Commercials about high fiber foods has been shown more often in television recently this is because of the many products being formulated such as high fiber cereals that can greatly help you achieve better health. High fiber cereals are not only tasty but most of all is jam-packed with essential fibers that can significantly propel your health to a more desirable state.
Most of the claims that you can hear and read with regards to high fiber cereals are true. The health benefits that are stated are no longer new because even long ago, experts were already able to discover the health benefits that fiber could contribute to the human body. Fiber when taken will just go through our system undigested hence will make you feel full for a longer period of time. Aside from that, another benefit of high fiber cereal is its capacity to regulate blood sugar level within normal boundaries because fiber carbohydrates are not the same with sugar carbohydrates since they will leave your blood sugar level stable. Since fiber could curb appetite, high fiber diet is highly recommended for individuals who want to lose weight in a healthy way.
High fiber cereals also minimize snacking in between meals. Aside from that, it also supplies you with enough energy to enable you to perform the tasks that you need to do. What makes high fiber cereals a great option is the fact that it can be conveniently prepared any time of the day may it be for a late time snack or just to curb your afternoon cravings.
However, among all the benefits of high fiber cereals, its capability of keeping your colon healthy is considered as the most essential. High fiber cereals can help you achieve better colon health. Since your colon is the dump site of the body's waste products, it is very necessary to take some measures to cleanse it from time to time in order to stop the accumulation of highly toxic waste products of the body. High fiber cereals will serve as your weapon in combating toxic waste in your intestinal tract because fiber could wrap around the debris and will help evacuate wastes out to your system. Talking about colon health and all the wastes it entails may not be appealing to some but I'm pretty sure that it is worth considering.
At present, there are already various brands of high fiber cereals that you can choose from hence, it will no longer be a huge problem to choose which brand or product would be most suitable to your taste. The various high fiber cereals being sold these days comes in wide variety of flavor and texture and everything are worth to be tried because of the benefits it could provide your body. Be mindful of your health while you are still young because we can never predict the future. Engaging in healthy diet and lifestyle would really be of big help.
Some might want to avoid the calories that you can get by consuming cereal daily. This is where a fiber supplement is the key. Fiber supplements are calorie free. Make sure you get plenty of fiber daily to prevent colon cancer!
Guarantee:
VitaNet® LLC Offers a 100% Satisfaction Guaranteed!