Lutein - Benefits and more
| | | |
| --- | --- | --- |
| LUTEIN | Darrell Miller | 10/22/13 |
---



Date: October 22, 2013 11:51 PM
Author: Darrell Miller (dm@vitanetonline.com)
Subject: LUTEIN

LUTEIN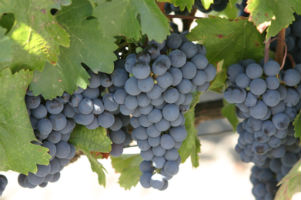 Lutein is referred to as an antioxidant carotenoid which is simply a pigmented nutrient that is. How does Lutein helps the eyes. Lutein is responsible for the yellow colours found in fruits and vegetables. It is present in high quantities in leafy green vegetables such as kale, spinach, corn, orange juice, grapes, broccoli and yellow carrots and is dark in colour. Lutein is obtained by animals either directly or indirectly from plants and employed by them as an antioxidant and also for absorption of blue light. Each and every individual was born with a certain amount of lutein in your eye but it is not produced in the body.
Where is lutein found in the body

The region of the retina responsible for central vision is called the macula. This area is sensitive to blue light and upon exposure to too much light can cause damage to the eyes. Lutein helps to protect this damage by filtering blue light before it can cause damage to the macula.
Also it is evident that lutein in food protects against cataracts as well as macular degeneration that are the common eye disorders. Lutein together with another carotenoid called zeaxanthin form the yellow pigment found in the retina and absorbs blue light that is a harmful component of the sunlight. Lutein is also may help protect carotid arteries found on the neck from clogging which is an indication of atherosclerosis that is a disease that leads to heart attacks.
Conclusion
If you do not eat properly, the amount of lutein in the eyes may deplete as you age. Your body doesn't make lutein therefore it is recommended that you replace this through eating fruits and vegetables that are good sources of lutein. You can also get zeaxanthin in oranges, orange bell peppers, honeydew melon and also corn. Lutein and zeaxanthin works together and can also be found in egg yolks. Therefore to maintain that good vision always eat lots of fruits and vegetables and they will boost your vision.
References:
//www.bausch.com/en/reference/lutein for eyes/
Our Price: - $ 30.99 ...






Our Price: - $ 27.99 ...






Guarantee:
VitaNet® LLC Offers a 100% Satisfaction Guaranteed!