How Does Creatine Boost Muscle Strength?
---



Date: October 28, 2013 11:13 PM
Author: Darrell Miller (dm@vitanetonline.com)
Subject: How Does Creatine Boost Muscle Strength?

How Does Creatine Boost Muscle Strength?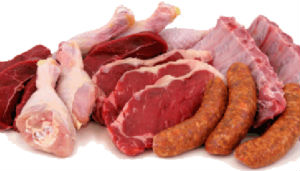 First of all what is Creatine? Creatine is a protein that is produced by the human body and converted to creatine phosphate and stored in muscles. The stored form can then be utilized for energy by the muscles. It is also found in meat and protein rich food products such as fish. Some clinical studies have surmised that creatine as an oral supplement enhance muscle strength and increase lean muscle bulk.
What Creatine Can Do?
Many young athletes utilize creatine supplements as part of their muscle building routines. Although there have been varied responses to these diet supplements creatine continues to thrive on the market as a sports and health vitamin. Other uses of it include lowering triglycerides in the body as well as homocysteine both of which play a role in heart attacks and strokes. Creatine also promotes better endurance and muscle strength among patients with chronic obstructive pulmonary disease, Parkinson's disease and Muscular Dystrophy. Clinical trials are still under way.
Creatine, like all other medications and supplements may cause some adverse effects. It is important that you consult a health service provider or pharmacist before initiating the use of the supplement. The common side effects of Creatine include muscle cramps, weight gain, muscle strain, abdominal discomfort, changes in bowel movements, dizziness as well as liver and kidney dysfunction. This is due to the fact that this protein is metabolized in the liver and the kidney.
Taking Creatine
Creatine should be taken in the recommended dose. Taking more than the recommended dosage can result to severe adverse events such as Rhabdomyolysis which is the medical term for the breakdown of muscles, the components released after massive muscle cell death can damage the kidney and lead to kidney failure. The recommended dose for adults is 2g daily. Using creatine for prolonged periods may eventually lower your body's production of creatine and may lessen its effects.
When used judiciously and properly you can benefit from the positive effects of Creatine.
Our Price: - $ 35.67 ...






Guarantee:
VitaNet® LLC Offers a 100% Satisfaction Guaranteed!