Cetyl Myristoleate to Encourage Healthy Cells
---



Date: October 29, 2013 10:01 PM
Author: Darrell Miller (dm@vitanetonline.com)
Subject: Cetyl Myristoleate to Encourage Healthy Cells

Cetyl Myristoleate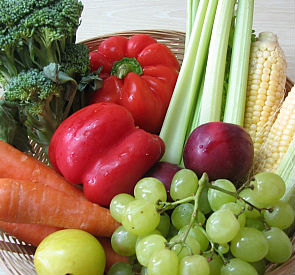 Which is a plant and animal oil derived natural fatty acid, has been found to have a good effect on joint inflammation. To be very accurate, the natural compound can be very effective for controlling complications of arthritis. However, researchers are still trying to examine the compound in order to unfold many other beneficial aspects.
Source of Cetyl Myristoleate
This compound can be found in both vegetable and animal sources. People who only prefer to have vegetarian sources can get this compound from nuts. If a person does not mind to have the compound from an animal source, he/she can get it from the oil of the sperm whale and beef tallow.
Cetyl Myristoleate Benefits
· Among many other benefits, the effect of this compound on the joint problem has got maximum exposure.
· This fatty acid is equally effective for managing autoimmune diseases like lupus, psoriasis, fibromyalgia and gout. When the immune cells start to attack other healthy cells of the body, it causes autoimmune diseases.
· Cetyl Myristoleate also gives power to the healthy cells that altogether build an immune system strong enough to fight the foreign invaders.
Arthritis is a common problem in adults. Cetyl Myristoleate can make a huge difference in the condition by lubricating the joints suffering from inflammation. It is an excellent mean to encourage the healthy cells of the body. By having a prescribed dosage of this nutrient, one can improve the skin texture, the condition of heart, arteries and nerve.
Cetyl Myristoleate is an excellent mean to safeguard against the autoimmune diseases. People can make a great use of this fatty acid to get a relief from the acute joint inflammation problem and reduce the pain. As the effect of this element is still under observation, to be able to use the element extensively, people might have to wait a bit longer.
Reference Source:
//www.livestrong.com/article/49713-foods-high-cetyl-myristoleate-acid/
//www.tasmanhealth.co.nz/articles/cetyl-myristoleate/
//altmedicine.about.com/od/herbsupplementguide/a/Cetyl-Myristoleate.htm
Guarantee:
VitaNet® LLC Offers a 100% Satisfaction Guaranteed!