All that you may need to know about antioxidants
---



Date: November 05, 2013 10:00 PM
Author: Darrell Miller (dm@vitanetonline.com)
Subject: All that you may need to know about antioxidants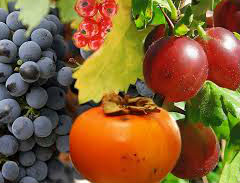 All that you may need to know about antioxidants
Oxidants are elements whose main role is to protect your cells from the harmful effects of free radicals. Free radicals, on their part, are molecules that may be produced by the body when it breaks down food. These molecules may also be produced when your body is exposed to environmental factors like tobacco smoking and radiation. It is worth noting that free radicals have the ability of wrecking damage to cells and causing such diseases as cancers and heart complications. Over the years, studies have consistently revealed that diets high in antioxidants are essential in preventing diseases like Parkinson's disease, Alzheimer's disease and cardiovascular diseases.
Main Source of Antioxidant
The main source of antioxidants is fruits and vegetables. Amazingly, all foods rich in antioxidants are high in fiber, low fat, and are also excellent sources of important vitamins and minerals. It is also important to add that fruits and vegetables rich in antioxidants have bright colors, including purple, yellow, red and orange.
Type of Antioxidant
The five main types of antioxidants are beta carotene, vitamin C, vitamin E, Zinc, and selenium. Others are lucopene and lutein. Beta-carotene (and other carotenoids), can be derived from a long list of fruits and vegetables. Some of these are asparagus, apricot, broccoli, water melon, sweet potato, kale, mango, turnip and peaches.
Vitamin C, as a major and critical antioxidant, can be obtained from kiwi, broccoli, honeydew, kale, orange, papaya, nectarines, strawberries, and snow peas among others.
Vitamin E, another major vitamin antioxidant, can be derived from spinach, red peppers, sunflower seeds, papaya, pumpkin and carrots among others.
Zinc and selenium are other antioxidants that are essential in maintaining overall body health and boosting the immune system. Common sources of zinc include red meat, poultry, oysters, dairy products, and whole grain foods. Selenium, on the other hand, can be obtained from foods such as tuna, nuts, whole grains, and beef.
Fact About Antioxidant
The most important fact to realize is that popular sources of antioxidants are fruits and vegetables. Where possible, these foods should be eaten raw or steamed. Boiling will do more harm than good.
References:
//www.webmd.com/food-recipes/antioxidants-your-immune-system-super-foods-optimal-health
Our Price: - $ 15.37 ...






Our Price: - $ 22.00 ...






Guarantee:
VitaNet® LLC Offers a 100% Satisfaction Guaranteed!