Discover the Wonders of Essential Oils
---



Date: November 15, 2013 11:38 PM
Author: Darrell Miller (dm@vitanetonline.com)
Subject: Discover the Wonders of Essential Oils

What are the Source of Essential Oil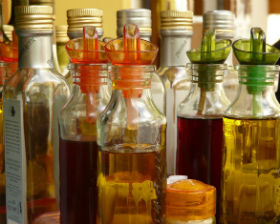 Essential oils obtained from plants are important in helping you stay healthy and in good mood. These oils are extracted from various parts of plants that include flowers, leaves, stem and roots. Water and steam distillation is the popular method of oil extraction employed to deduce the essence of natural plants.
What are the Benefits of Essential Oil
Natural plants are the main source of these volatile essential oils. Hence, the extracts are safe to your health with high therapeutic effects for aromatherapy. For maximum benefits, they are combined with smooth carrier oils such as grape seed oil to provide physical, emotional and psychological therapy essential for the body. Their ability to purify the air makes them a favorite diffuse when vaporized and diffused in the air. Most of volatile oils have antiviral and antibacterial properties. As a result, they inhibit pathogens and microbes when they come into contact with them, completely neutralizing them leaving the air off disease causing microorganisms.
What Essential Oil to use When Relaxing
Essential oils set the mood and promote relaxation. We all respond emotionally to scents. Most of these aromatherapy oils tend to be stimulating or promote relaxation. For example, citrusy smell is likely to stimulate while lavender relaxes. We also commonly associate jasmine with romance and the fragrance of roses with love. Oils from chamomile, patchouli, lavender, and clary sage are essential aromatherapy oils best known for reducing depression and stress.
When Having Nasal Problem
Oils clear nasal passages and ease symptoms. Rosemary, peppermint and eucalyptus are popular essential oils best for alleviating respiratory congestion. They also reduce inflammation in your nasal passage when inhaled therefore relieving symptoms. Although they may not completely resolve your health problem, they can be used as palliatives during spells of illness and disease.
How to Improve Skin Health
Essential oils improve your skin health. They are readily absorbed by the human skin making them ideal for body massage. Studies show that, after just 20 minutes of a full-body massage with 2 percent dilution of lavender oil, its relaxing chemical constituents can be detected in the blood thus providing instant relief. With just few drops of essential oils, you too will soon be knocking on heavens doors.
Reference:
//www.aromaweb.com/essentialoils/
Our Price: - $ 9.15 ...






Our Price: - $ 16.94 ...






Guarantee:
VitaNet® LLC Offers a 100% Satisfaction Guaranteed!