Can L-Glutathione Help The Liver Detox?
---



Date: November 22, 2013 10:25 PM
Author: Darrell Miller (dm@vitanetonline.com)
Subject: Can L-Glutathione Help The Liver Detox?

What is L – Glutathione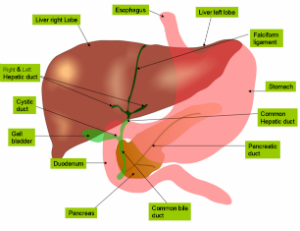 L – Glutathione can be defined as a non-protein thiol present in the body (especially in the liver). It can protect the body's cells from free radical damage, and plays an important role in the detoxification of the body. There are many aspects of L – Glutathione that will explain why it is so beneficial to the body. One of its main aspects is the tremendous ability to detoxify the entire body. With this in mind, it is possible for it to help with the detoxification of the liver. So how does it work?
Natural detoxification
The liver is the body's main organ of detoxification. It is also the body's most concentrated source of L – Glutathione. Studies have proven that low levels of this non-protein thiol will lead to poor liver function. This in turn will result with more toxins circulating through the body leading to damage to individual organs and cells. With this in mind, it is easy to understand why sometimes doctors use L – Glutathione promoting drugs to detoxify people who have overdosed on certain drugs.
Cell protecting
Apart from being able to detoxifying organs of the body including the liver, L – Glutathione is able to protect cells of the same organs. A liver that has been detoxified will need to have cell protection if it is to remain at optimal performance. L – Glutathione helps to prevent free radical damage of cells. Since the liver is made of cells, it can stay healthy when there is sufficient supply of L- Glutathione. It also helps to metabolize carcinogens and toxins.
Some foods (meats, vegetables and fruit) contain it, and the body can make its own in the liver. In the event that there has been extensive damage to the liver, other stronger sources of L- Glutathione might be needed for detoxification of the same. In this instance, either the victim will have to get the non-protein thiol intravenously or by use of supplements. It is therefore true that L- Glutathione can help the liver detox.
Our Price: - $ 40.12 ...






Our Price: - $ 25.36 ...






Our Price: - $ 14.30 ...






Guarantee:
VitaNet® LLC Offers a 100% Satisfaction Guaranteed!