Alleviating Blood Sugar Levels with Chromium Picolinate
---



Date: November 27, 2013 08:01 AM
Author: Darrell Miller (dm@vitanetonline.com)
Subject: Alleviating Blood Sugar Levels with Chromium Picolinate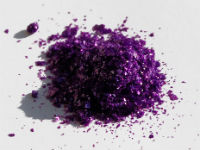 What is Chromium Picolinate
Chromium picolinate is among the essential trace minerals that have received a lot of attention as dietary supplements. While it is know to be inhibit blood sugar levels, there are recurring debates that remain unsettled. However, there are recent studies that consistently revealed the augmenting effect of chromium to the actions of the hormone insulin. That then suggests the intake of the said mineral as it seconds the claims of it being an effective solution to control blood sugar or glucose levels of people intolerant to carbohydrates.
In the uptake of carbohydrates, they are broken down into sugar, followed by absorption to the blood. The amount of blood sugar and insulin rising vary from one food to another. By slowing rate of sugar release to the bloodstream is the initial step towards controlling glucose levels, which is also a vital goal of any type of healthy diet.
Benefits of Chromium Picolinate
Keeping your blood sugar at a normal level does everything. May it be to gain or lose weight, reduce fat, curbing craving pangs and lowering appetites, as well as warding off numerous chronic diseases such as diaebetes and heart attack, a normal blood sugar level does it all. For that matter, chromium is really of the essence. And here are some of its major health benefits.
Blood Sugar Control
A study was once conducted where a loaf of bread was prepared with 400 micrograms chromium. After consuming the bread, there was a 23% blood sugar decline in the patient, which points out to chromium picolinate as an effective solution to lower glycemic indexes of meals.
Cholesterol Level Control
Chromium also has an important role for fat metabolism. After further investigations, chromium's different effects on lipids were finally discerned. Some of the reports included how chromium reduced triglyceride levels, as well as total LDL cholesterol. These basically meant that the chemical compound can lower risks for different heart diseases.
Curbs Down Carb Cravings
One of the biggest reasons why many people suffer from diabetes is the indulgence to cravings, particularly to carb-rich and starchy foods. This is known to be an addiction with mechanisms in the pleasure/guilt portion of the brain similar to opiates. By taking 600 micrograms of the chromium compound for a span of 8 weeks, the subject can be withdrawn from the said sugar laden addiction.
Another thing worth noting is that this particular chromium compound fully remains intact within the gastric juice for several hours and does not cause any digestive drawbacks. Furthermore, a minimum of 200 to 300 micrograms supplementation is suggested for people with less severe cases to set out the stabilization of insulin production.
Our Price: - $ 7.49 ...






Our Price: - $ 10.99 ...






Guarantee:
VitaNet® LLC Offers a 100% Satisfaction Guaranteed!