Various health Benefits of Oregano
---



Date: December 03, 2013 01:59 AM
Author: Darrell Miller (dm@vitanetonline.com)
Subject: Various health Benefits of Oregano

What is Oregano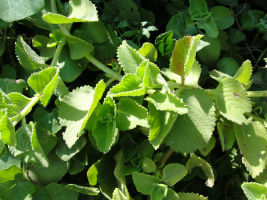 Oregano is one of those herbs that not only increase the taste and smell of food, but it also has so many health benefits for every individual. In case you don't know what are the health benefits of oregano, here are some of these health benefits out of so many of them.
Good source of Vitamin K:
Oregano is very rich source of vitamin K that is overlooked by most of the dieticians and other food experts. However, Vitamin K is one of the fat soluble vitamins and it protects the cardiovascular system from a number of diseases or problems. Other than this, it also play a key role in strength of bone density and it helps you to fight against osteoporosis. It is also responsible for blood clotting and if you have lack of vitamin K in your body, then your blood may not clot in case of any injury and you can understand the result of excessive blood loss by yourself.
Antibacterial in nature:
Oregano has so many antibacterial properties and that's why many health shops sell the oregano oil as a health product in their shop. This oil of this particular herb has amazing power to fight against all kind of bacterial issue and infection and researchers found that it can treat the giardia much better than any other prescribed medicine.
It is A Proven Antioxidant:
It contains Thymol and romsarinic acid that are known as one of the best natural antioxidants. If we talk about its antioxidant value, then a research proved that antioxidant value of oregano is 42 time more compared to apple, 30 time higher compared to potatoes, 12 time higher compared to organs and 4 time higher compared to all the blueberries.
High in Minerals:
Oregano contain high amount of iron, manganese, and other essential minerals required for healthy body. So if you are pregnant women, then don't hesitate to include a lot of oregano in your meal.
It is full of fiber:
Oregano is a good source of fiber as well and everyone knows that fiber is the most important food substance that can help you to get the amazing digestive system and if your digestive system is excellent, then you can stop worrying about so many health problems. So it can help you to get an excellent digestive system as well.
In addition to all the above-mentioned benefits oregano can also help you in a lot of other health conditions including various skin diseases such as psoriasis, athletes foot, rosaeca and many other skin problems. You can also use it for treating gum diseases, toothache, muscles pain and it is a good insect repellent as well.
References:
//www.webmd.com/vitamins-supplements/ingredientmono-644-oregano.aspx?activeIngredientId=644&activeIngredientName=oregano
//www.marksdailyapple.com/oregano/#axzz2mEgYwWFf
//www.medicalnewstoday.com/articles/266259.php
Guarantee:
VitaNet® LLC Offers a 100% Satisfaction Guaranteed!