---



Date: December 20, 2013 09:14 AM
Author: Darrell Miller (dm@vitanetonline.com)
Subject: Citrimax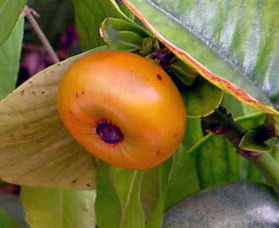 What is Citrimax
Citrimax is a global popular weight loss supplement drug which is believed to help in to burning of fats which are excess in the body since this fats are stored in the fat reserves. It is one of the plant extracts from the South Asian fruit known as the Garcina cambogia which contains naturally occurring deposits of hydroxyl citric acid. This has been proved to be the source of appetite suppressant which results to the blockage of deposits of the fats enhancing metabolism.
Benefits of Citrimax
The tablets are believed to have been formulated and proven to be effective and preferably safe in clinical tests which have been conducted so far. Results have shown that these tablets can greatly suppress the appetite and to a greater percentage inhibits the production of fat in the body without any adverse effects on the dieter's nervous system.
The Citrimax are different from the rest of the body weight products because of the presence of the hydroxyl citric acid which normally fails to stimulate the central nervous system. Though there have cases associated with the nervous anxiety, Citrimax still remains to be a product with no risk at all since it does not cause drastic side effects. These tablets work by hindering the enzymes which breakdown carbohydrates into the stored fat in the body. It also promotes an increase in stored energy as to be in form of glycogen. It normally provides away of melting excess fats in the body.
The Citrimax tablets
Give an important impression in their usage since they work by altering the enzymes converting carbohydrates into fats since the carbohydrates stored as fats are used for energy and the body to store the same energy in form of glycogen which then is a channel of communication for the brain information which leads to turn off of hunger signals.
.
Our Price: - $ 27.19 ...






Our Price: - $ 10.45 ...






Guarantee:
VitaNet® LLC Offers a 100% Satisfaction Guaranteed!