Why Zinc is Important for the Body
---



Date: December 21, 2013 01:39 AM
Author: Darrell Miller (dm@vitanetonline.com)
Subject: Why Zinc is Important for the Body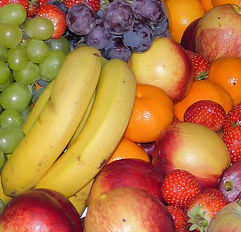 Zinc
Zinc is an important trace mineral found in our bodies. Its importance cannot be underestimated for its lack would cause vital body functions to come to a stop.The amount of zinc found in our bodies is about 3 to 4 grams. Zinc is also known to help people escape dangerous diseases like acne, Alzheimer's and many others. Below is a brief account of the various vital functions of zinc:

It Stimulates Enzymes in the Body
Zinc enables vital body functions to occur.This is because it stimulates over a 100 enzymes in the body. Enzymes are known to aid in body processes including such activities as making vital body components or helping break down chemicals that the body does not need or would rather harm it, if left to accumulate. Still in enzymatic functions, zinc plays a role in the formation of DNA, bones and breakdown of the proteins we eat.

Zinc Helps Boost your Immunity
Zinc is very vital when it comes to protecting our bodies against infections. It achieves this function in a multiplicity of ways, the very first being the pivotal role it plays in the healing of wounds. Zinc is also found in body secretions that kill bacteria and viruses which may find their way into our bodies. This is made possible by the fact that it has anti-microbial effects.

Other Benefits of Zinc in the Body
Zinc is also known to assist in protecting our cell membranes from the harmful effects of metals such as copper and iron. Another similar function of zinc is its ability to assist the liver form an antioxidant known as super-peroxide that assists in elimination of harmful toxins that would otherwise harm the body. Zinc will also help reduce poor night vision for it will slow ocular degeneration.

From the above facts about the importance of zinc, it is relevant that individuals supply their diets with reasonable amount of this mineral which is found in many common foods like red meat, poultry, oysters and vegetables like spinach. This would ensure a healthy life devoid of diseases.

Reference
//www.clinicians.co.nz/the-importance-of-zinc
Guarantee:
VitaNet® LLC Offers a 100% Satisfaction Guaranteed!