What Are The Benefits Of Taking Wheat Germ Oil?
---



Date: December 31, 2013 04:39 AM
Author: Darrell Miller (dm@vitanetonline.com)
Subject: What Are The Benefits Of Taking Wheat Germ Oil?

What is Wheat Germ Oil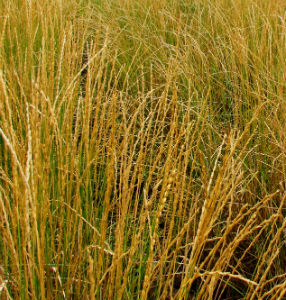 Wheat germ oil is extracted from a wheat kernels' germ in a technique known as cold processing. Its color is brown or amber and has a nutty flavor, and strong odor. The following is a look at its immense health benefits, the persons required to take it and the reasons for its intake.
Benefits of Wheat Germ
It is known to be one of nature's greatest sources of vitamin E, which is very helpful for persons intending to prevent the risk of contracting cataracts, cancers and coronary heart diseases. Vitamin E has been found to interact with zinc and selenium to act as powerful antioxidants.
Persons with skin conditions that result from pollution, ageing, wrinkling, eczema, scaring, stretch marks, psoriasis, sun spots and dry skin have noticed tremendous improvement in their skin after topically applying wheat germ oil. The remarkably positive results have been identified to result from the vitamin E content in the oil, which causes the regeneration of the skin, improved circulation and prevention of further damage.
Cancer patients undergoing chemotherapy can benefit from the intake of the oil to prevent the recurrence of malignant tumors.
Wheat germ oil is invaluable for persons with blood clot problems because it enhances the process, which prevents excessive bleeding.
Muscle fatigue, spasms, aches and lowered endurance are common in persons, who engage in strenuous activities. The oil is helpful in relieving these effects on the muscles, resulting to restored vitality.
Its omega 3-fatty acid content is helpful in preventing cholesterol and blood pressure levels in persons with high risks of developing diabetes and coronary heart diseases.
If a person is suffering from poor memory, dizziness or fatigue, regular intake of wheat germ oil is essential in relieving these problems. This is due to the oil's lecithin content, which is effective in strengthening the blood vessels and improving circulation.
References:
//www.naturalnews.com/026959_wheat_germ_oil.html

//www.doctoroz.com/videos/why-you-need-wheat-germ?page=3

//www.buzzle.com/articles/benefits-of-wheat-germ-oil.html

//www.doctorsresearch.com/prod_wheat.html

//www.essentialoil.in/wheat-germ-oil.html
Our Price: - $ 8.80 ...






Our Price: - $ 11.00 ...






Guarantee:
VitaNet® LLC Offers a 100% Satisfaction Guaranteed!