Is D-Ribose Only Good For All Muscular Energy Or Just The Heart?
---



Date: January 22, 2014 10:32 AM
Author: Darrell Miller (dm@vitanetonline.com)
Subject: Is D-Ribose Only Good For All Muscular Energy Or Just The Heart?

What is D-Ribose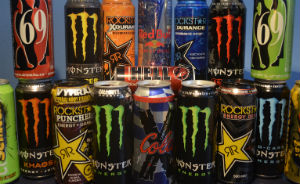 Ribose, better known as D-Ribose is a sugar that gets produced by the human body or rather say body cells. Unlike normal sucrose or any artificial sugar, Ribose is an especial sugar found in a variety of foods. Generally, doctors suggest external Ribose dosages to heart patients as it's known to improve heart function and help people obviate hearth disease and congestive heart failure. Now, here's the question arises, is D-Ribose only good for all muscular energy or just the heart?

Ribose, good for whom?
Before answering the above question, have a look at the science behind the fact that Ribose is helpful to heart patients. Well, in simple terms, heart of the people, suffering from congestive heart failure works much harder compared to the heart of normal people. To pump blood harder, heart requires more energy and if it doesn't get the energy, it gets tired and also makes the body tired. This is where the external dosage of Ribose offsets the energy lost by the heart, and help it work properly.

Now, the answer to the question is, Ribose not only good for heart muscles, but also for other body muscles. D-Ribose health supplements or pills can be taken even by normal people as it can improve the body's energy level significantly. More energy means less work for the heart, and less work for heart means more energetic and healthy life. Bodybuilders can consume D-Ribose to enhance their energy level and shorten their recovery period. People who want to prevent aging signs can also consume Ribose supplements to stay young for a longer period of time.

Where to purchase from?
D-Ribose is frequently found in energy drinks and health supplements. Actually natural foods don't really contain free Ribose, hence health supplements or energy drinks become the best source of Ribose. Before purchasing any health supplement featuring Ribose, make sure you consult with an expert doctor. So, whether you are suffering from congestive heart failure or chronic fatigue or you just want to boost your energy before the gym workouts, consume a genuine D-Ribose health supplement daily to see the difference.
Our Price: - $ 24.80 ...






Our Price: - $ 30.99 ...






Our Price: - $ 20.22 ...






Guarantee:
VitaNet® LLC Offers a 100% Satisfaction Guaranteed!