Can Tea Tree Oil Work As An Antiseptic?
---



Date: January 23, 2014 03:59 PM
Author: Darrell Miller (dm@vitanetonline.com)
Subject: Can Tea Tree Oil Work As An Antiseptic?

What is Tea Tree Oil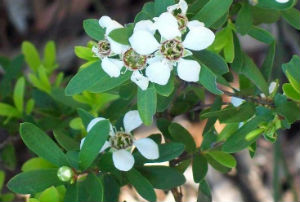 Tea tree oil is a popular essential oil. This essential oil is one of the strongest natural antiseptic and is commonly known as the universal antiseptic. This characteristic makes it one of the most valuable items in homemade cleaning ingredients.
Time has come for you to stop using air-polluting, chemical laden and hazardous chemical cleaning products. It is very unprofessional for manufactures to use the so call trade secrets, which means they can incorporate chemicals to the products that we use on daily basis.
Various companies provide products that are eco-friendly, nontoxic cleaning products. However it is cheaper if you decide to make your own product. You may realize that when you start using natural, safe cleaning products, you may not want to back to using chemicals. The impact and change is so impressive to your body physiologically, and so pleasing emotionally that you can not use chemicals again.
Uses of Tree Tree Oil
Clinical research has showed the value of tea tree oil. An Australian doctor discovered that tea tree leaves contain an essential oil, which have antiseptic and bacterial properties highly stronger than common hand soap. It turns out to be one of the most important compared to other essential oils. The germicidal, antiseptic, antibacterial immune boosting qualities make it to be used in a wide range of health conditions. Additionally, the antiseptic qualities of the oil make it to be a natural disinfectant and cleaner within the house.
The tree oil has various uses for housekeeping. You can check it yourself how it really works to kill mold and mildew with its easy test. Put about two spoons of Australian tea tree oil in a spray bottle with two cups of clean water. Spray this mixture on a moldy surface and let the smell diffuse away for a few days. In addition, the smell of must and mold will also die away, since the source of the moisture has been detached.
In conclusion
You can make your own cleaning products with antibacterial properties that are available in nature. You will fell much brighter and stronger after a few hours with essential oils than you will after inhaling toxic chemicals.
Our Price: - $ 6.88 ...






Guarantee:
VitaNet® LLC Offers a 100% Satisfaction Guaranteed!