Are Sunflower Seeds A Health Choice?
---



Date: February 04, 2014 06:59 PM
Author: Darrell Miller (dm@vitanetonline.com)
Subject: sunflower seeds

Sunflower seed nutrients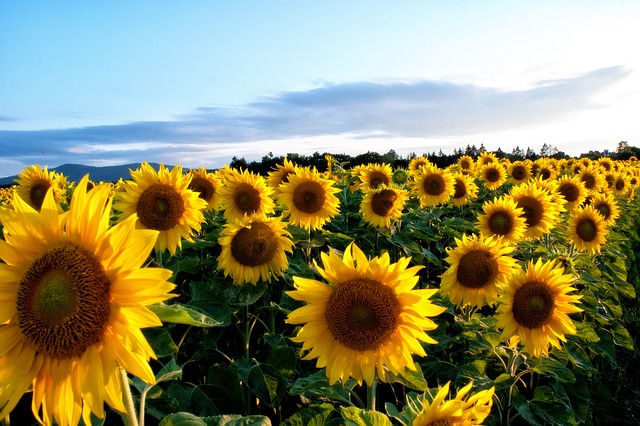 Sunflower seeds are a source of polyunsaturated oil. They are rich in nutrients. These nutrients comprise of vitamin E, B1, B6 & B3, copper, manganese, phosphorus, magnesium, folate and selenium. Due to their high content of nutrients the sunflower seeds have various health benefits to a human body which include:
Health benefits of sunflower
Cardiovascular and anti-inflammatory benefits - since they are a source of vitamin E. vitamin E has various functions in the body. They are fat-soluble antioxidants. It neutralizes free radicals in the body thus ensuring that fat containing structures and molecules are not damaged. It also stops radicals from oxidizing cholesterol thus preventing blockages in the arteries. It thus have anti-inflammatory effects leading to reduced symptoms in the conditions that are inflammatory in nature such as gastric ulcers, asthma, joint pain, skin eruption and also prevention of cardiovascular diseases, risk of colon cancer and reduce the development of diabetic complications. Vitamin E also helps ease arthritic pain. Vitamin E also reduces hot flashes during menopause
Lowering cholesterol - sunflower seeds have phytosterols which reduce the blood levels of cholesterol, enhance the body immune system and reduce the risk of certain cancers when taken in a diet.
Calms the nerves, the blood vessels and the muscles - sunflower seeds have magnesium nutrients that reduce the severity of asthma, reduces the risk of stroke and heart attack, prevents migraine headaches and lower high blood pressure. Magnesium is also important for healthy bone formation and energy production. Magnesium and copper are needed for the body to stay strong.
Improving detoxification and cancer prevention - sunflower seeds are a good source of selenium that is important for human health. Selenium induces DNA repair and synthesis in damaged cells. Thus they control cell damage hence playing a role in preventing cancer.
The vitamin E present - in the sunflower seeds help bring glow to the skin. The vitamin E prevents the skin from the ultra violet rays hence keeping the skin youthful.it also strengthens the hair and protects it from damage.
Sources:
www.whfoods.com
Guarantee:
VitaNet® LLC Offers a 100% Satisfaction Guaranteed!