Can You Truely Enjoy Sweet Foods And Avoid Sugar? (The Stevia Solution)
---



Date: February 08, 2014 09:31 AM
Author: Darrell Miller (dm@vitanetonline.com)
Subject: What Can Stevia Do For Me?

Morning Sugar Crave!

Does that early morning blueberry muffin leave you craving another sweet treat only hours later? Or do you find that you need a candy bar or soda drink in order to make it through the afternoon. If so you are not alone. The unfortunate fact is that many of us have become addicted to sugary treats.
This leads us on a roller coaster ride of sugar highs and lows, where we are constantly trying to give our body the energy demands. Not only does this make it difficult for a us to be productive, it also causes health problems and makes it difficult to maintain our weight.
There is a natural solution that can help you out – Stevia.
Stevia is derived from the leaves of the Stevia plant. It's a natural sweeter which contains no sugar and no calories. People with a sweet tooth also love the fact that stevia is 100 times sweeter than sugar in some cases.

Here are some of the benefits of making the switch from sugar to stevia.

Protect Your Waistline

In 1700 it was estimated that the average person only consumed about 7 pounds of sugar a year. Flash forward to 2014 and the average person is consuming 150 pounds a year. That's 20 times as much sugar! Of that sugar approximately 5% will be used for energy later on, 60% will be metabolized by the body and incredible 35% will be stored as fat so it can be used for energy if required. This is having a huge effect on people's waistline is and is contributing to the massive obesity epidemic which is seen worldwide abysses levels doubled since 1980. Stevia contains no calories but is sweeter than sugar. Even more importantly it does not cause blood sugar levels to rise after it is consumed. Having stable blood sugar levels prevents people from over eating and makes it much easier to maintain a healthy weight.
Prevents high blood pressure
High blood pressure is often referred to as the silent killer. Often people are unaware that they even suffering from high blood pressure until it is too late. In the United States 67 million American adults have high blood pressure. That's approximately a third of the population. The consequences of this are very severe including increased risk of stroke and heart disease. These are the first and third leading causes of death in the United States. According to the medical website WebMD Stevia can be used to reduce high blood pressure and heart burn.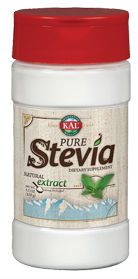 Protecting the teeth
Bacteria feeds on the sugars that you consume and this in turn creates acids. A little acid can help to control the bacterial environment in your mouth. But if there is too much acid over a prolonged period of time it can cause serious problems for your oral health. These acids can destroy the tooth enamel and lead to tooth decay. Stevia does not feed the bacteria in the mouth in the same way as sugar, so it protects your teeth while still providing you with the same delicious sweet taste.
Stevia is a great way for you to enjoy the sweet tastes of the foods that you love without having to worry about your waistline, high blood pressure or destroying your teeth. If you want to satisfy your sweet tooth without damaging your health why not try Stevia?
References:

//en.wikipedia.org/wiki/Stevia
//www.webmd.com/diabetes/features/stevia-good-substitute-sugar

Guarantee:
VitaNet® LLC Offers a 100% Satisfaction Guaranteed!