What Is Atlas Cedar Oil And What Are The Health Benefits?
---



Date: February 09, 2014 09:18 AM
Author: Darrell Miller (dm@vitanetonline.com)
Subject: What Is Atlas Cedar Oil And What Are The Health Benefits?

What is atlas cedar oil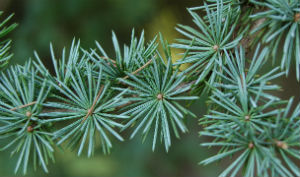 Atlas cedar oil is one of the oldest embalming oils. The oil was initially extracted in Egypt and used by spiritualists as an embalming component. In the contemporary world, this oil has been widely acknowledged and accepted as an aromatherapy product. This oil is processed through steam chemical distillation from pieces of cedar wood.
Health benefits of atlas cedar oil
Medically, the oil has an antiseptic capacity. It has been widely used as a form of antiseptic for wounds to prevent infection of the wounds and prevent them from becoming septic. It helps keep tetanus germs at bay.
Atlas cedar oil has been globally used in the treatment of arthritis particularly among the old. This oil has an anti inflammatory benefit and has been used largely on patients living with the arthritis condition.
It is also a antispasmodic. This oil is used in massaging the legs and the hands and has a known effect of reducing the profound effects of arthritis. Similarly, this oil has been widely applied to control dandruff and combat acne. It has proven very helpful in relieving spasms which occur in the body such as the intestines and the nerves.
Further, this oil is used as an astringent. It has been clinically adopted for dental use to firm the gums and prevents falling of teeth. It is also used as cure for toothaches.
Lastly, this oil can be used as an expectorant. Patients suffering from severe coughs can use this oil to combat irritate coughs. This cough gets rid of phlegm from the lungs and the air pipe and controls the cough.
In conclusion
This oil has been accepted as to have the effects of calming negative emotions and control anger. It comes in handy when one is faced with stressful situations and helps in calming the nerves especially during mediation time.Further, the atlas cedar oil is the attractive aroma it produces. With this effect it has been used in the preparation of perfumes and other scented beauty products. Due to this strong aroma this oil has been globally used as a aphrodisiac.
Guarantee:
VitaNet® LLC Offers a 100% Satisfaction Guaranteed!